How to Make a Stylish Bed
Psssst… this post *might* contain affiliate links: see my disclosure here.
How to Make a Magazine Worthy Bed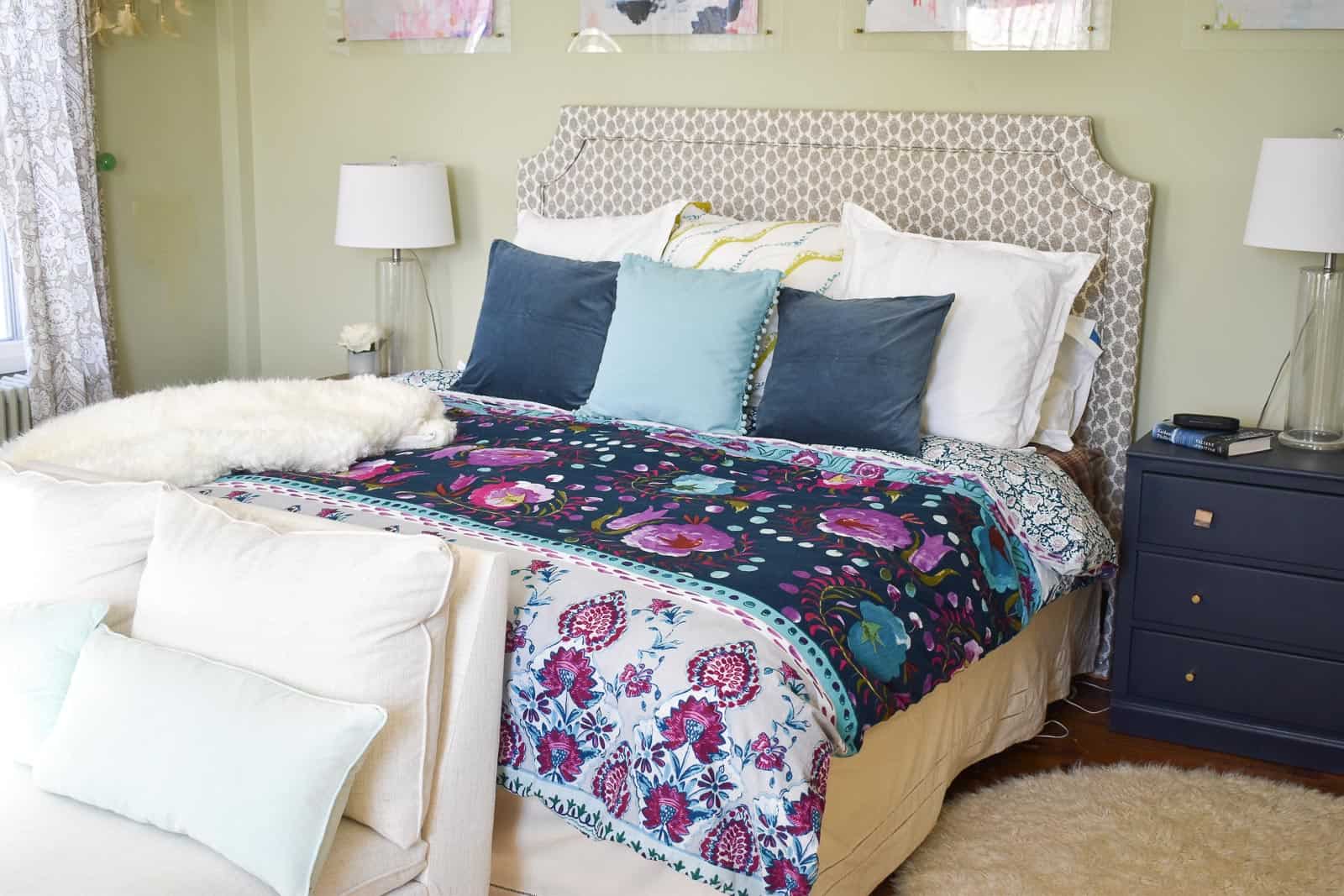 Here's the first thing I do every morning. Check Instagram. OK… here's the 2nd and 3rd things I do: brush my teeth and make the bed. Every once in a while I share this on my stories and a bunch of you asked for any tips I have with styling my bed! Not that anything here is earth shattering, but here's how I make our bed and what pillows, etc. I use!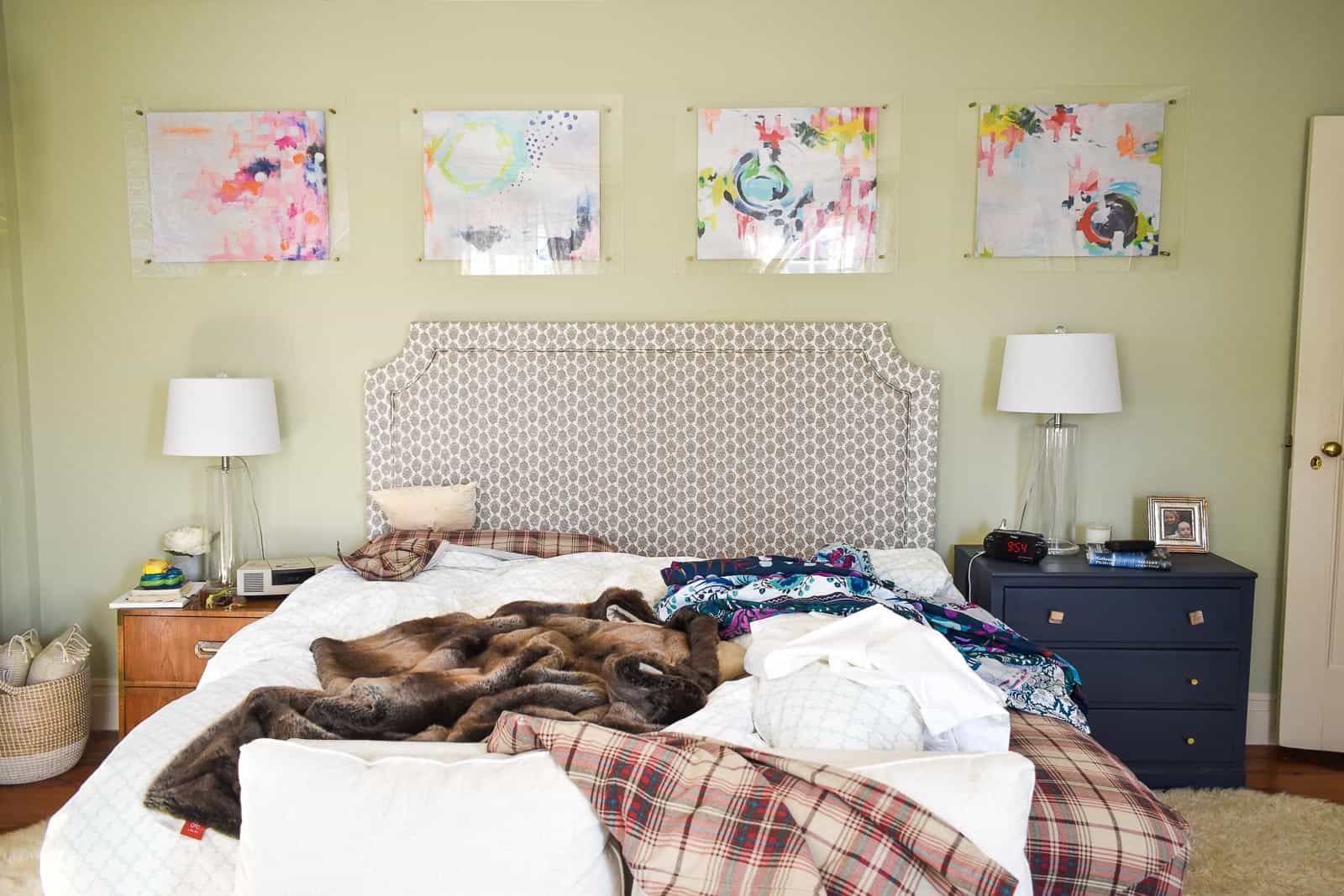 Our Bed
We have a King size bed and it sits on one of those basic metal bed frames. That headboard is DIY and you can see how I made it here.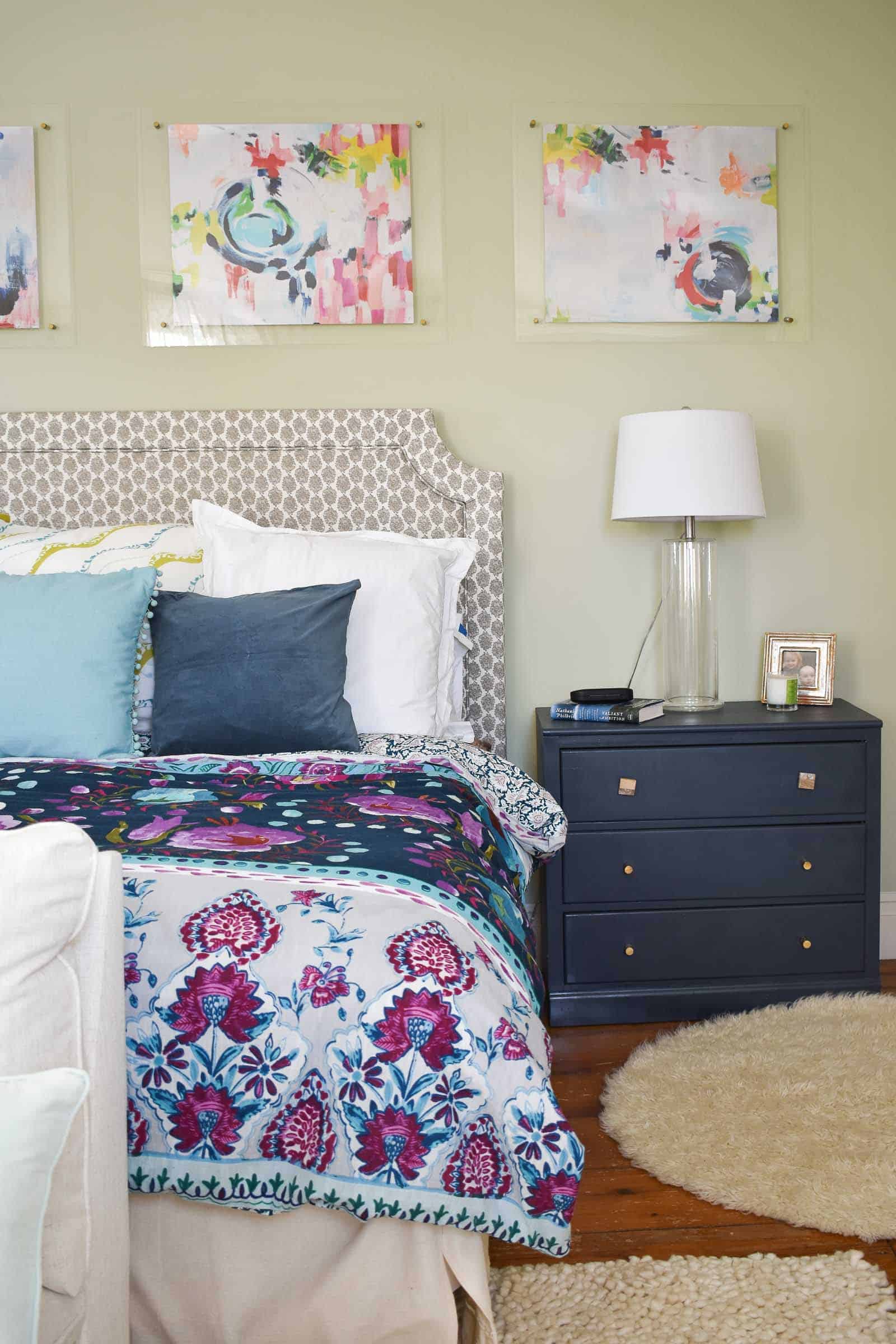 Our Pillows
– 2 king sized pillows (those are the long skinny ones)
– 2 standard pillows
– 3 Euro pillows (the big square ones)
– 3 decorative throw pillows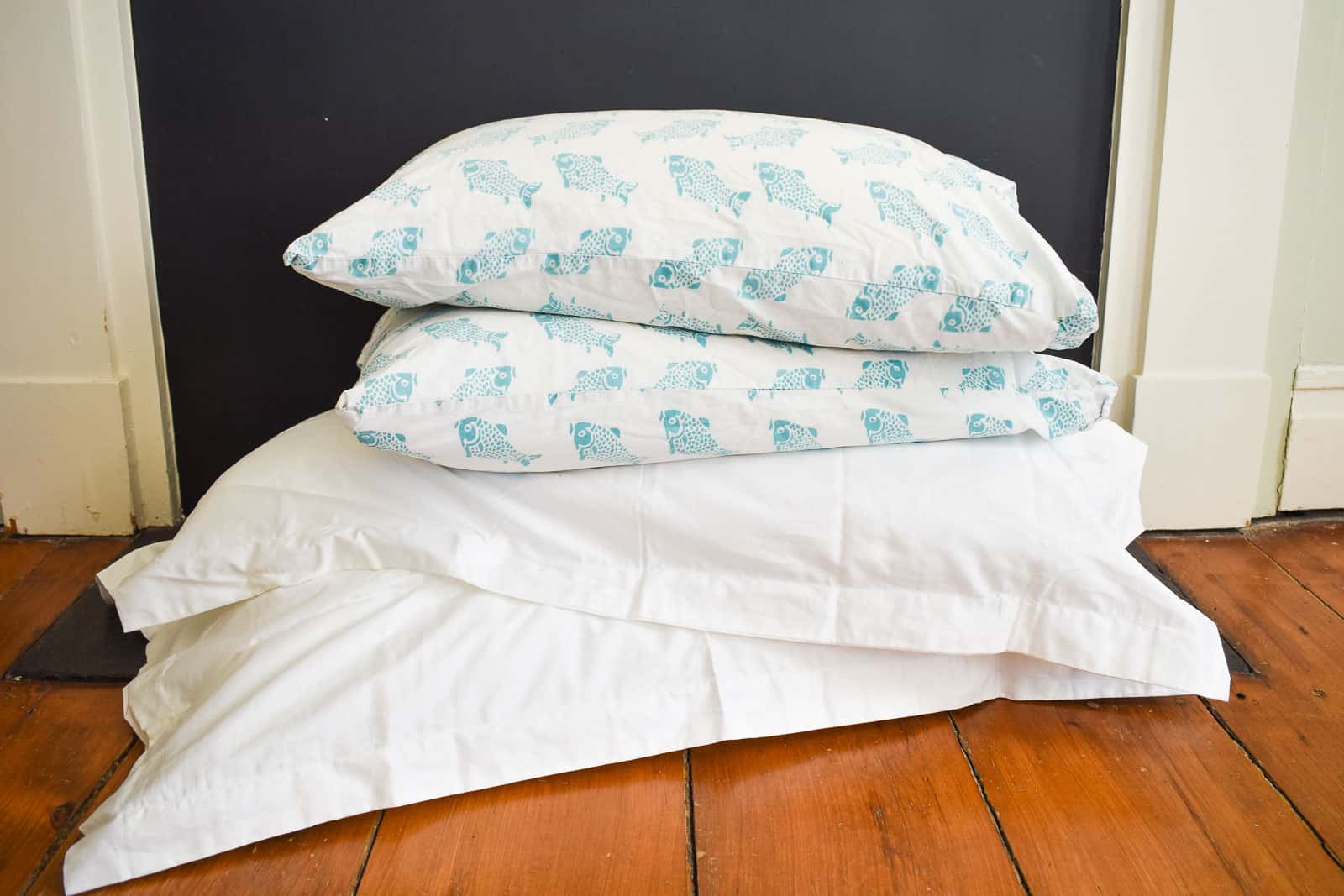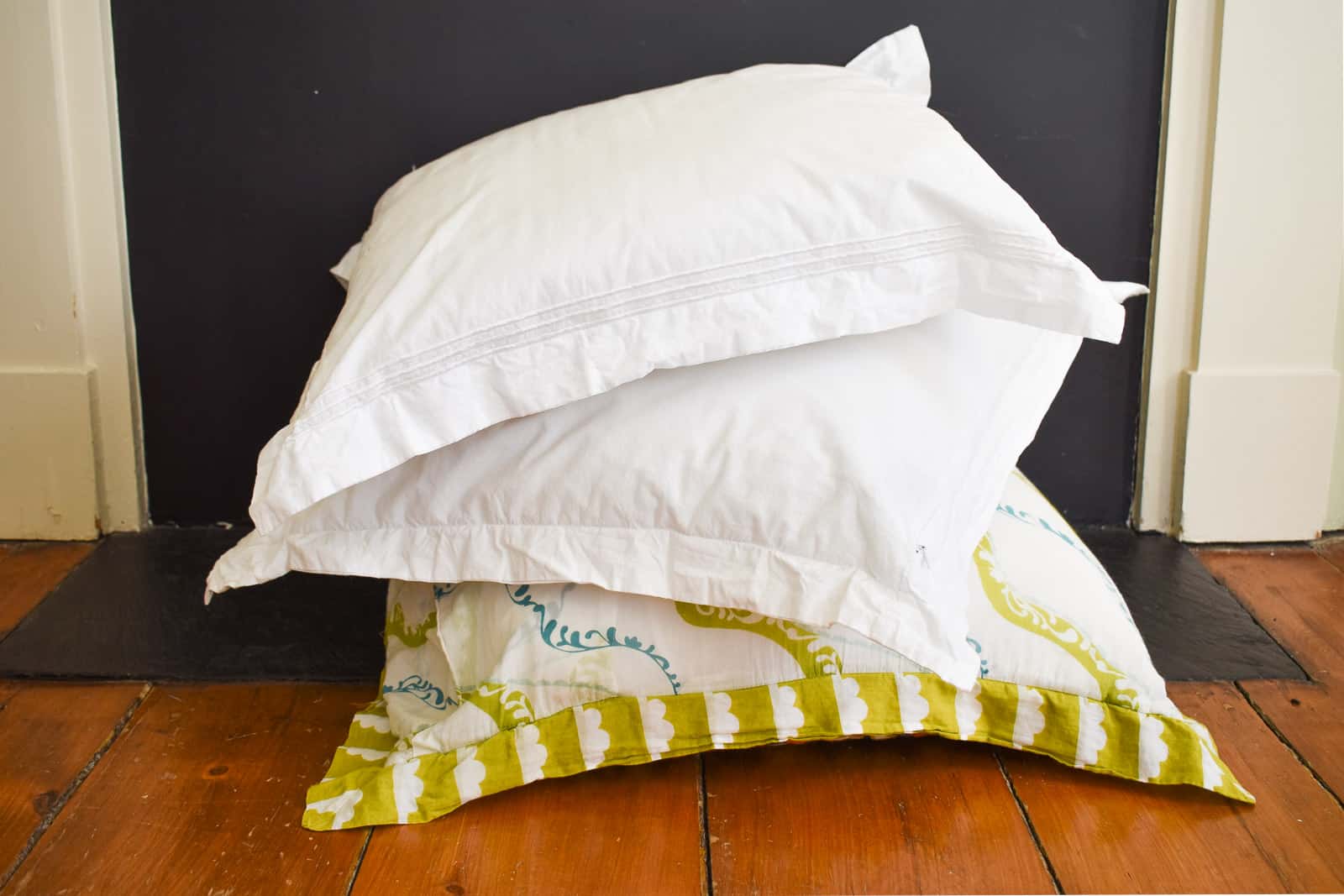 Our Bedding
I've linked to lots of it below, but in general terms we use a fitted sheet and a flat sheet. And then a down comforter in a duvet for warmth. We don't have air conditioning, so in the summer, I remove the down comforter for a simple cotton quilt.
Extras
I like having a throw blanket of sorts at the foot of the bed. 99% of the time, this is aesthetic. A king sized bed is wide so the throw blanket breaks up the space a bit and adds some texture. I mentioned above, but I try not to go crazy with throw pillows because it's a pain in the neck to make… I use three decorative pillows and change them up depending on the season. We don't sleep with the Euro pillows, but they're great for reading in bed! (Here's a pic from this spring so you can see how it looks bare.)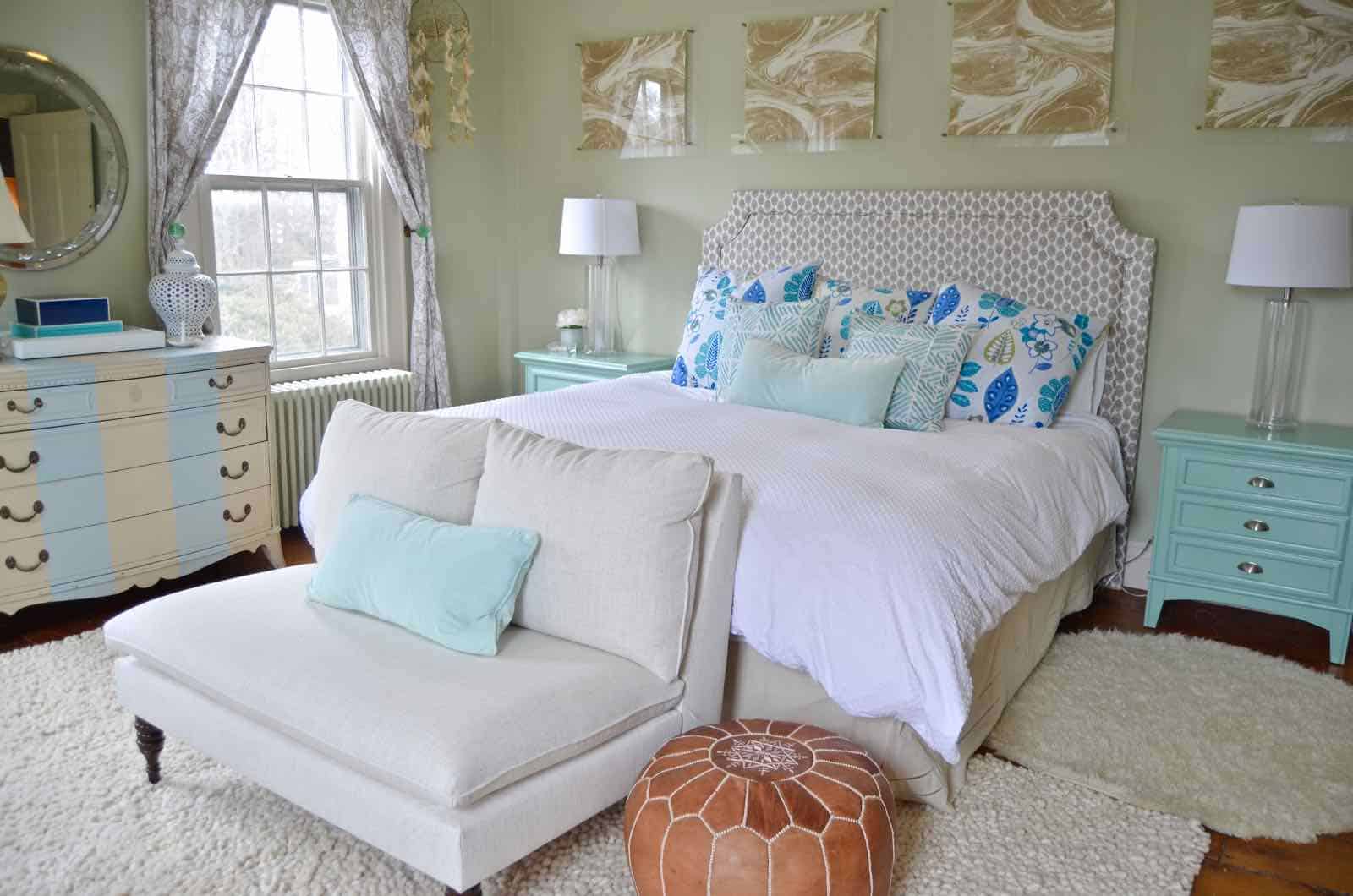 Step 1. Fitted and Flat Sheet
The fitted sheet goes over the mattress (duh). I pull up the flat sheet, fold it over 18 inches and tug it in. Pro tip. You won't actually SEE this sheet so feel free to opt for something strictly for comfort liiiike, hypothetically a super warm cozy flannel.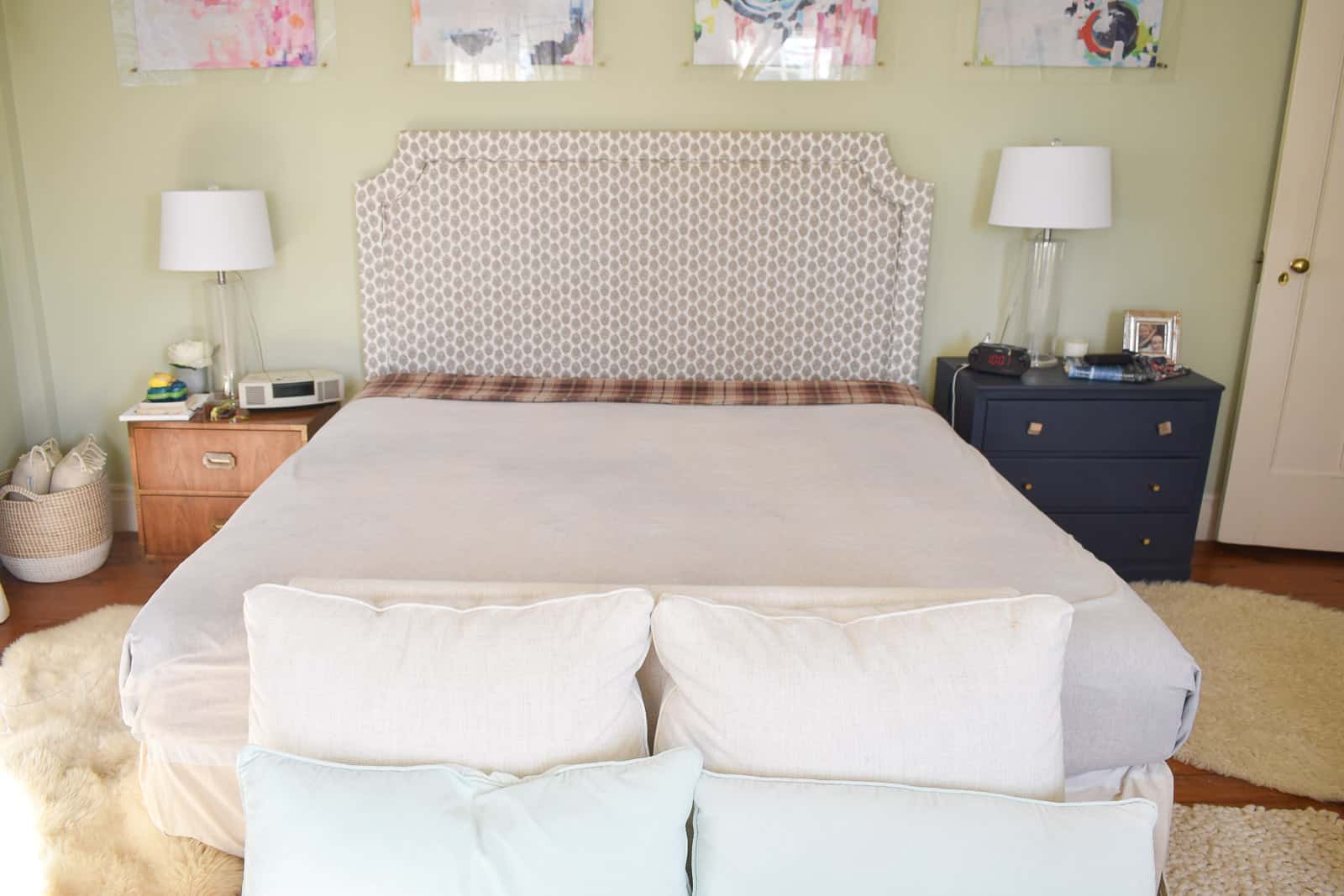 Step 2. Duvet
Pull the duvet up and smooth it out. Give it a little fluff just to be fancy. I *LOVE* the underside of our new duvet so I actually folded the top over a bit so I could see some of it.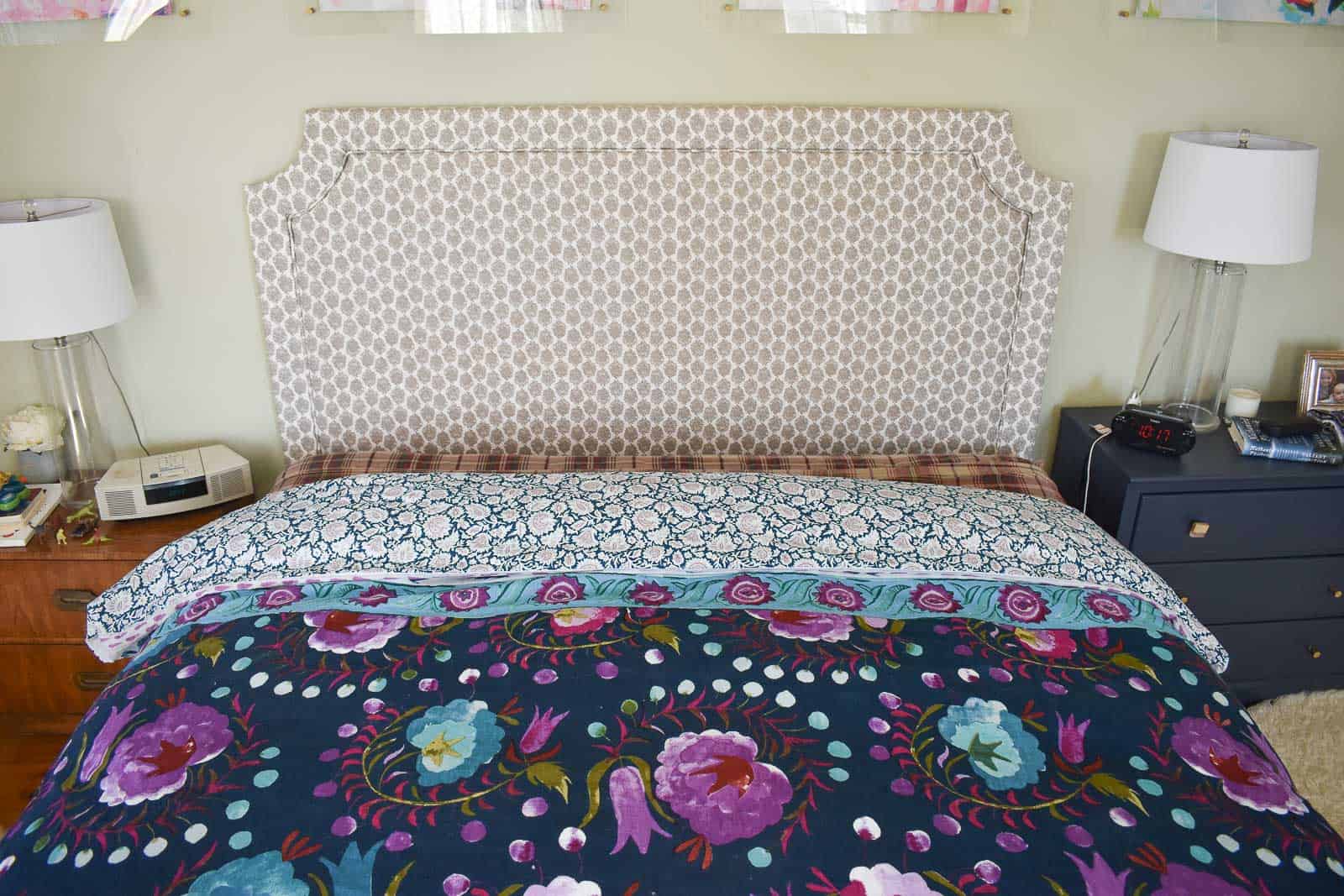 Step 3. Layer the pillows
I start with the two king pillows against the headboard.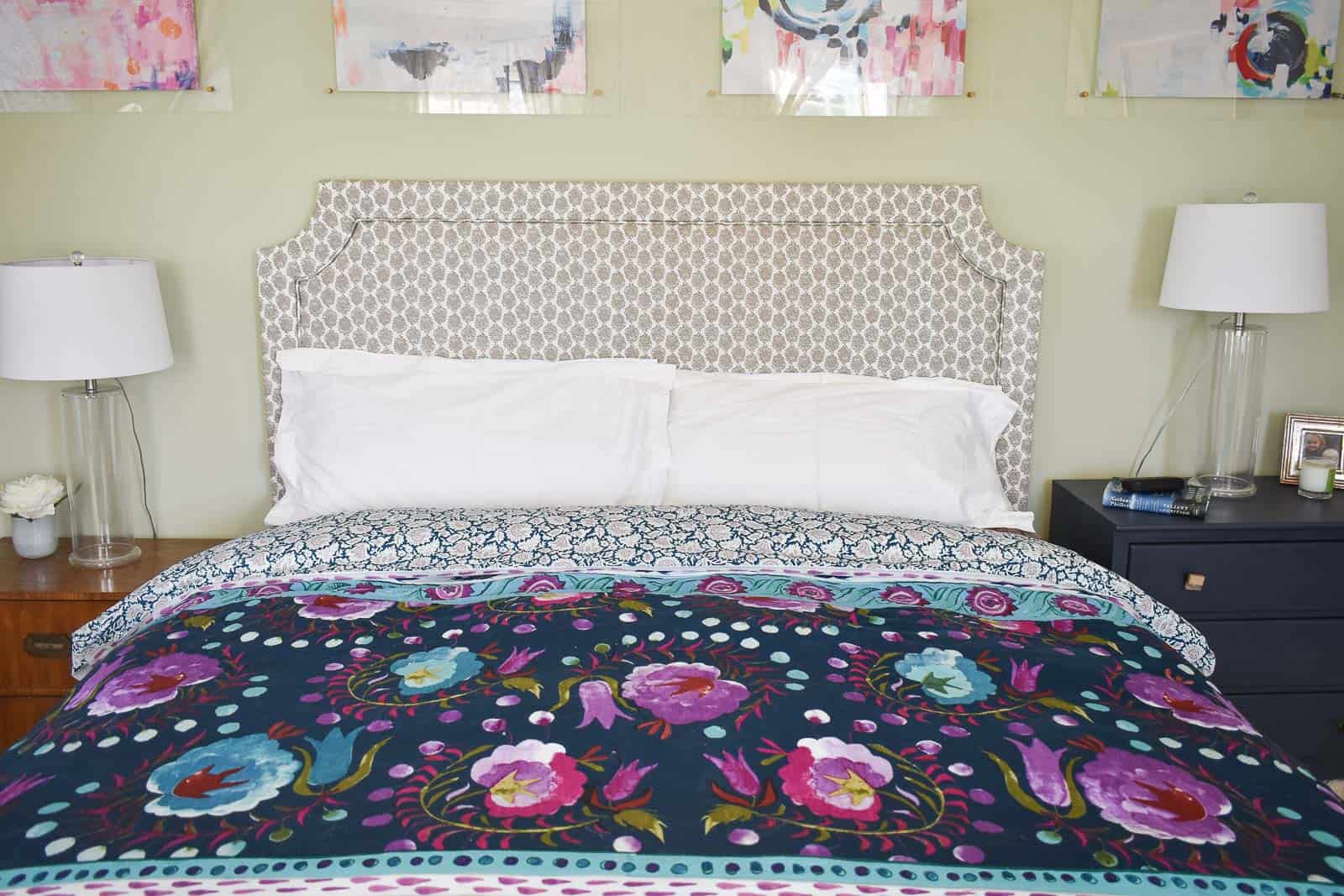 Next, I layer the two standard pillows. We sleep with all four of these.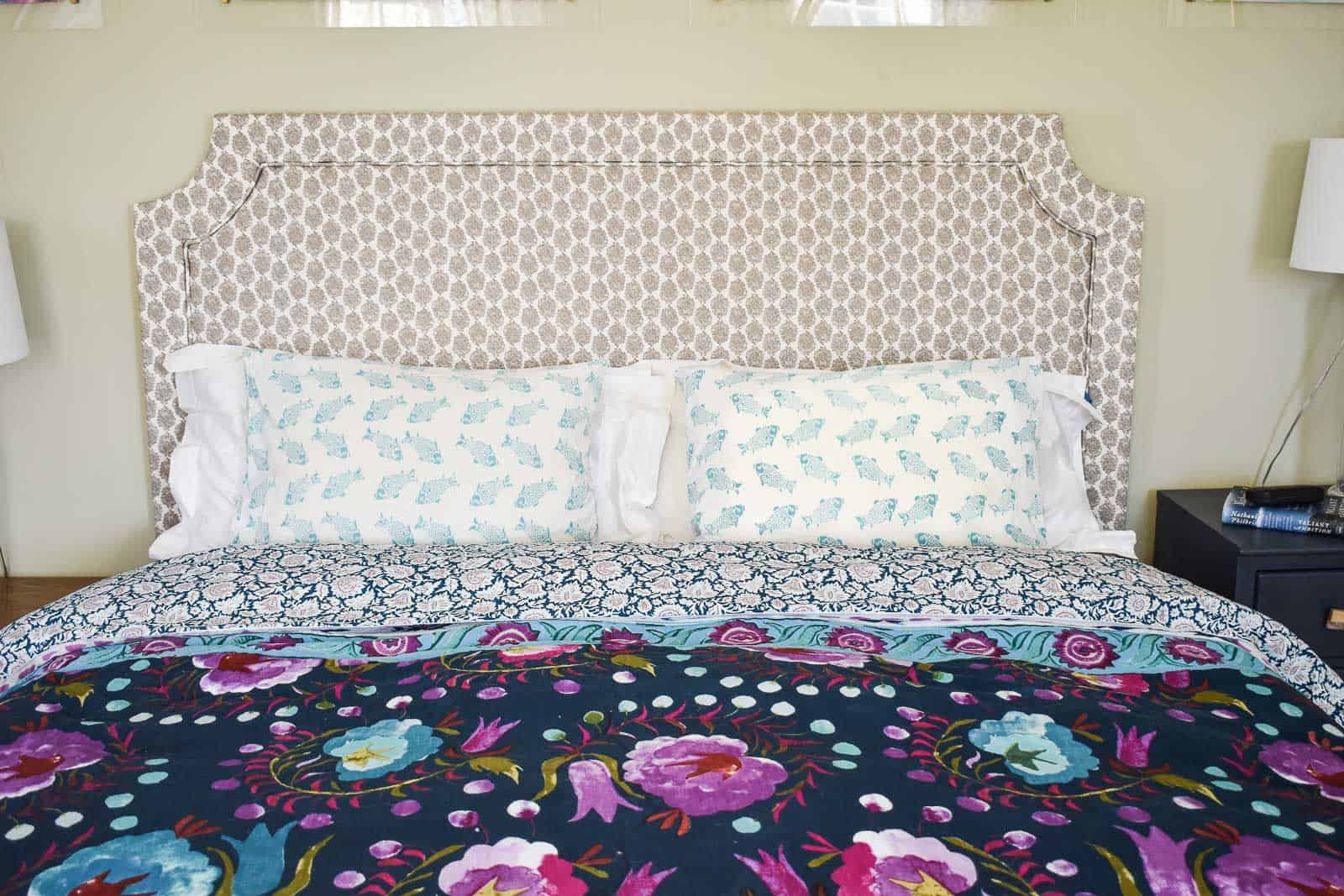 When I make the bed, I add the three Euro pillows… Making the bed for this post, reminded me that I'd rather have another white pillow case so… I order another on Amazon. (Linked below)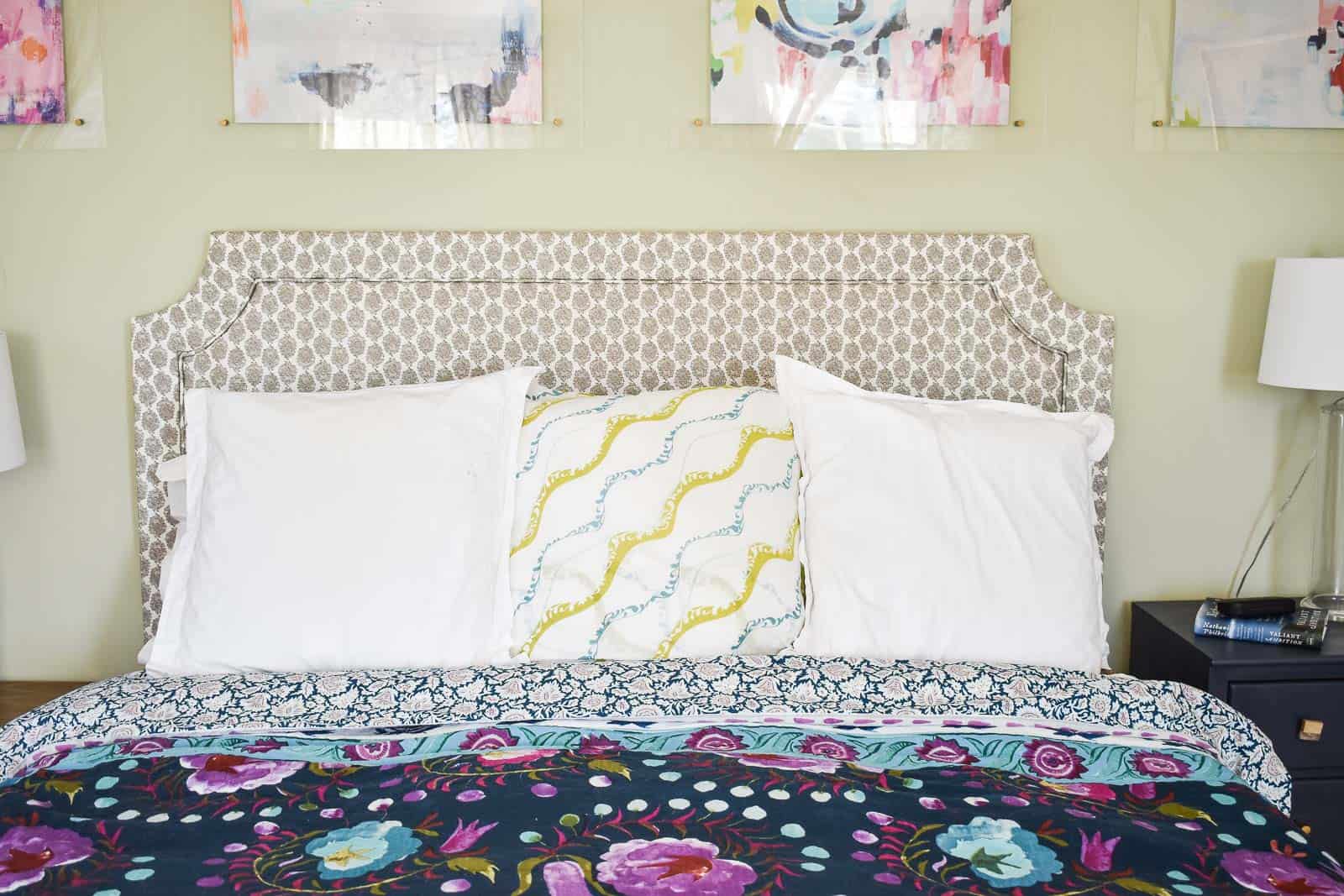 Finally… I add the throw pillows. These velvet ones are only $7.99 at H&M and I literally put them on top of the patterned pillows to go a little better with this new duvet! The pom pom pillow isn't available in blue anymore, but I linked to it in white.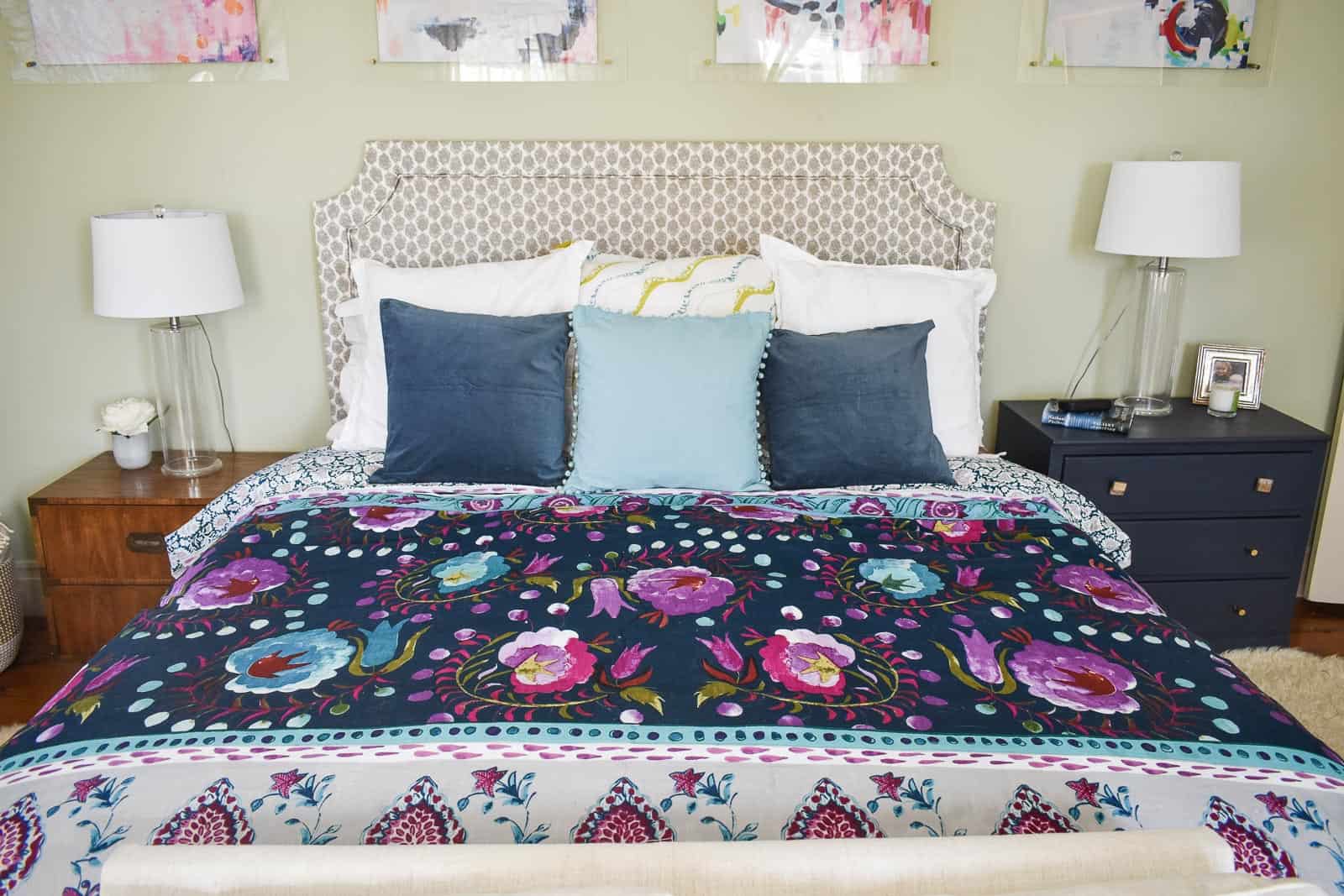 Step 4. Drape a Throw
Like I said, I love to drape a throw blanket across the bottom of the bed. I'm still perfecting my 'imperfect' drape. With the linear order of the rest of the bed, I like to break up all that seriousness with a blanket casually strewn across a corner.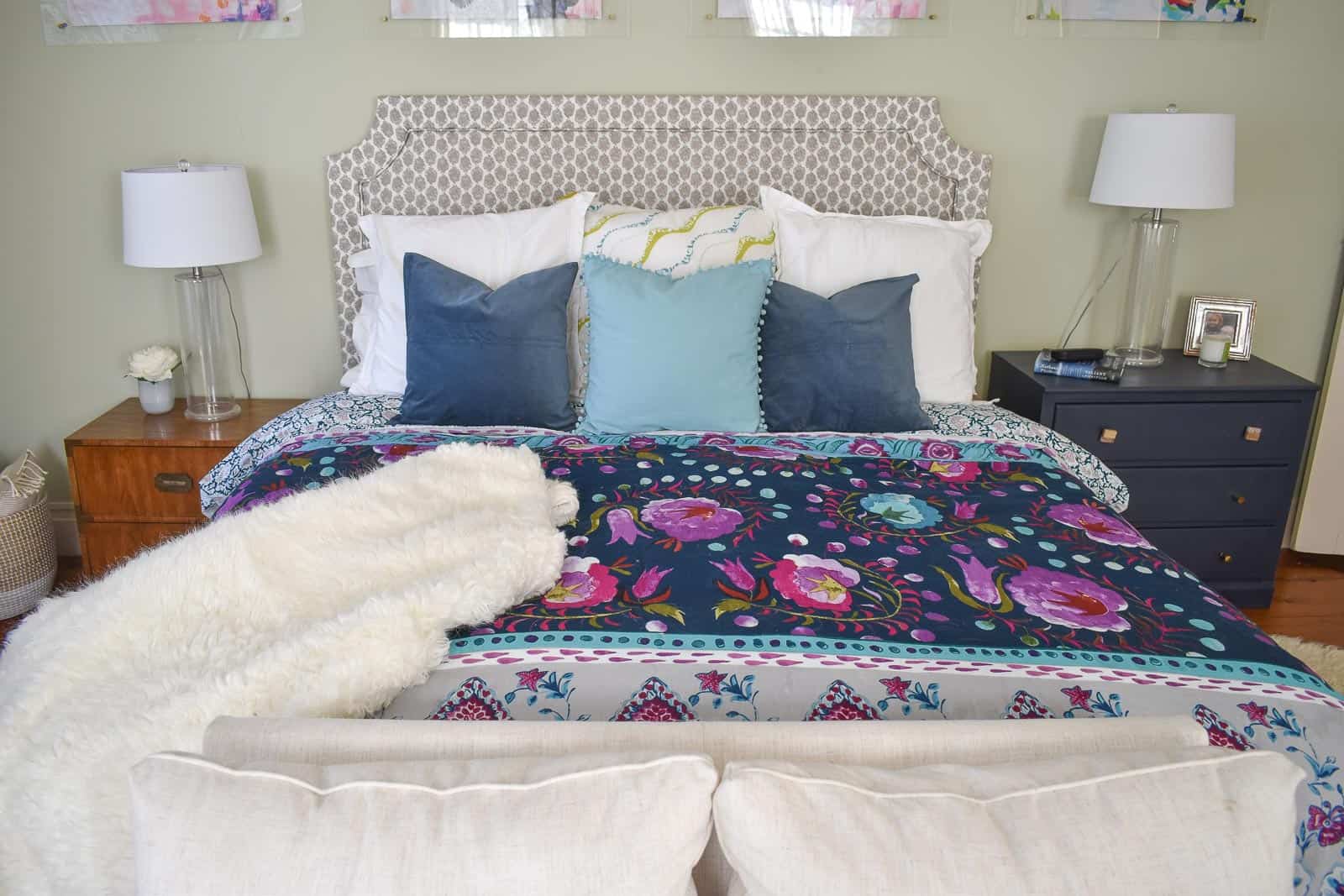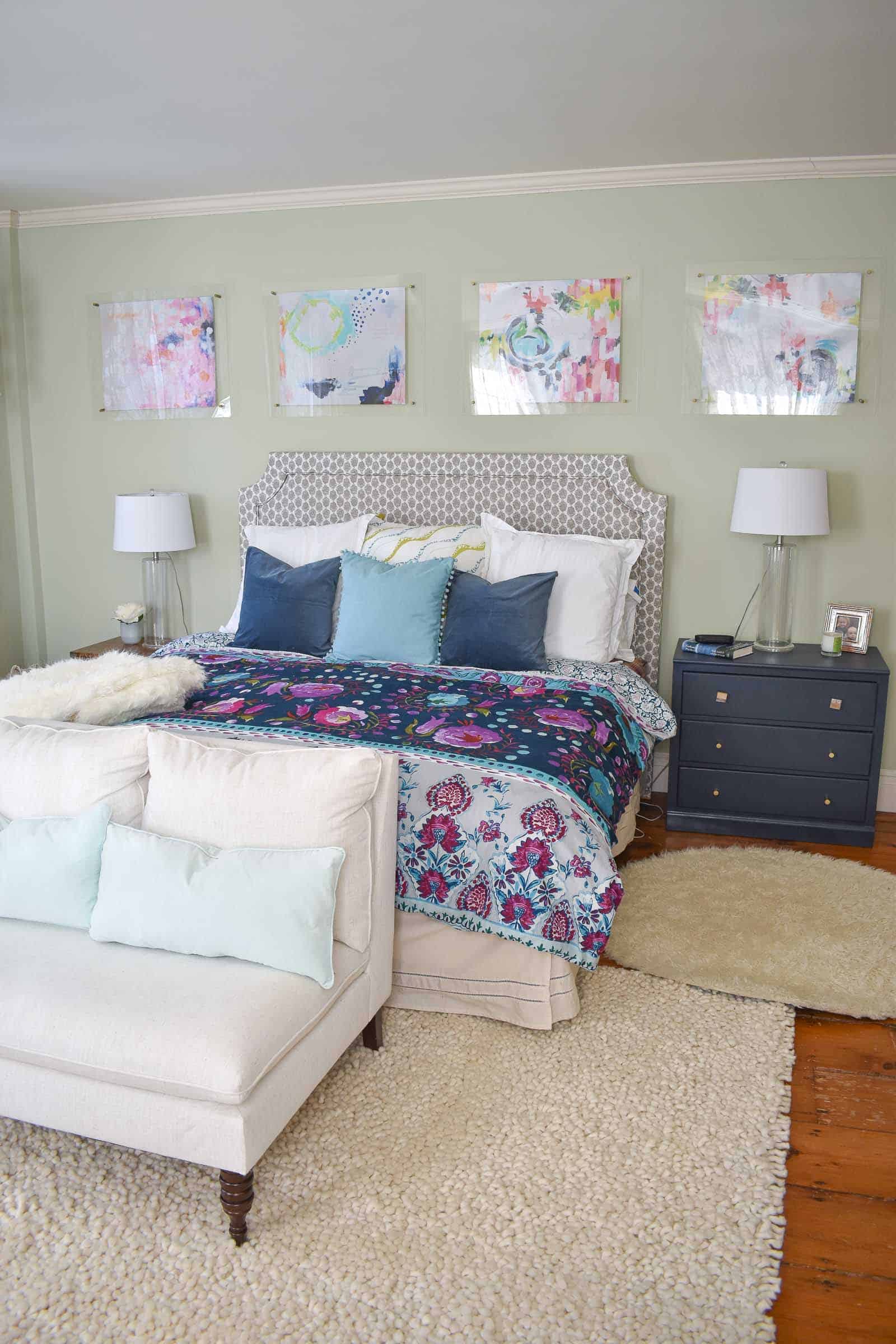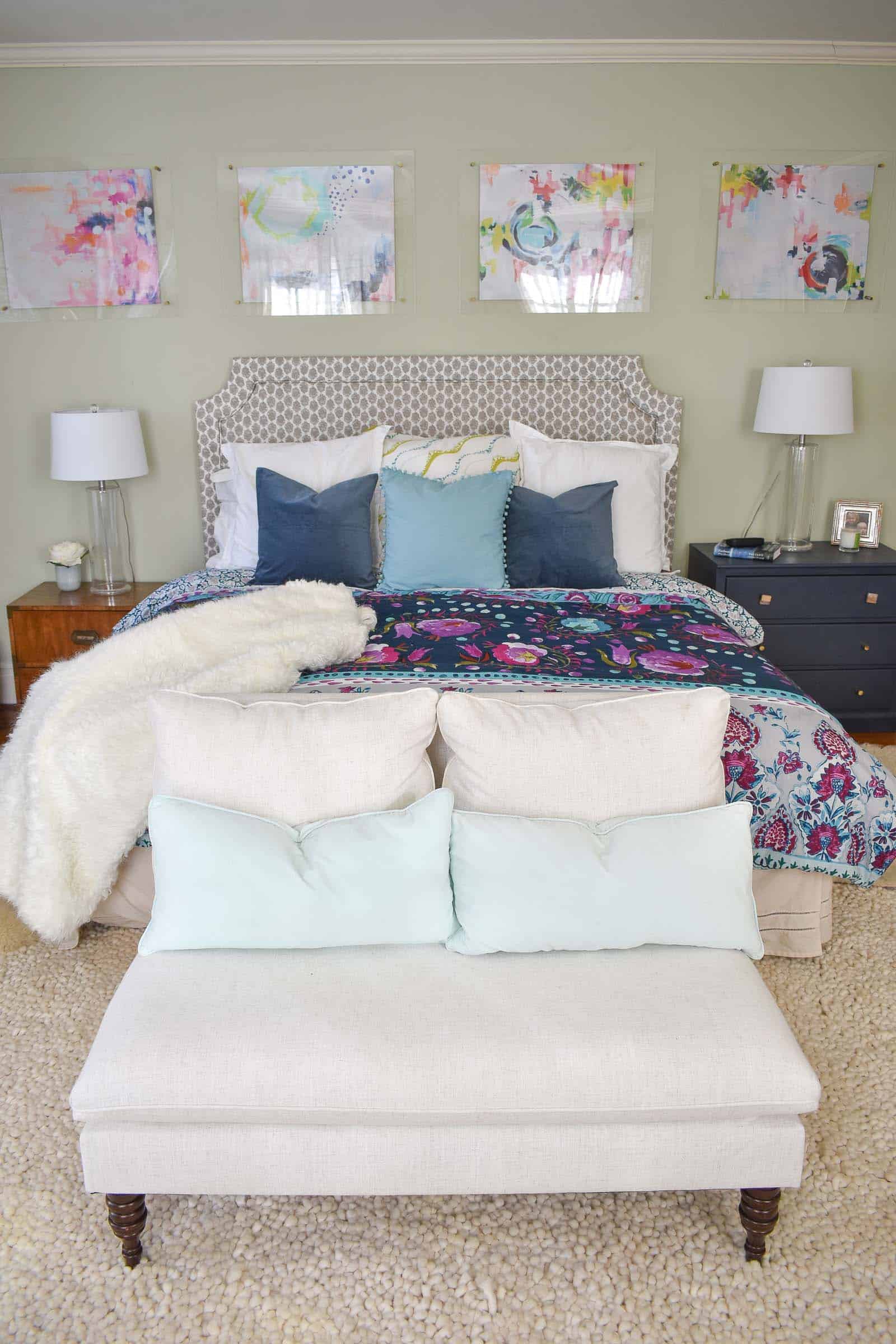 Here's my question for you: Are you a bed maker? You *know* my morning has been crazy if the bed hasn't been made! (Here's a link to our master bedroom reveal.)
Follow up question: How many throw pillows are too many???