Hand Sewn Leather Pouf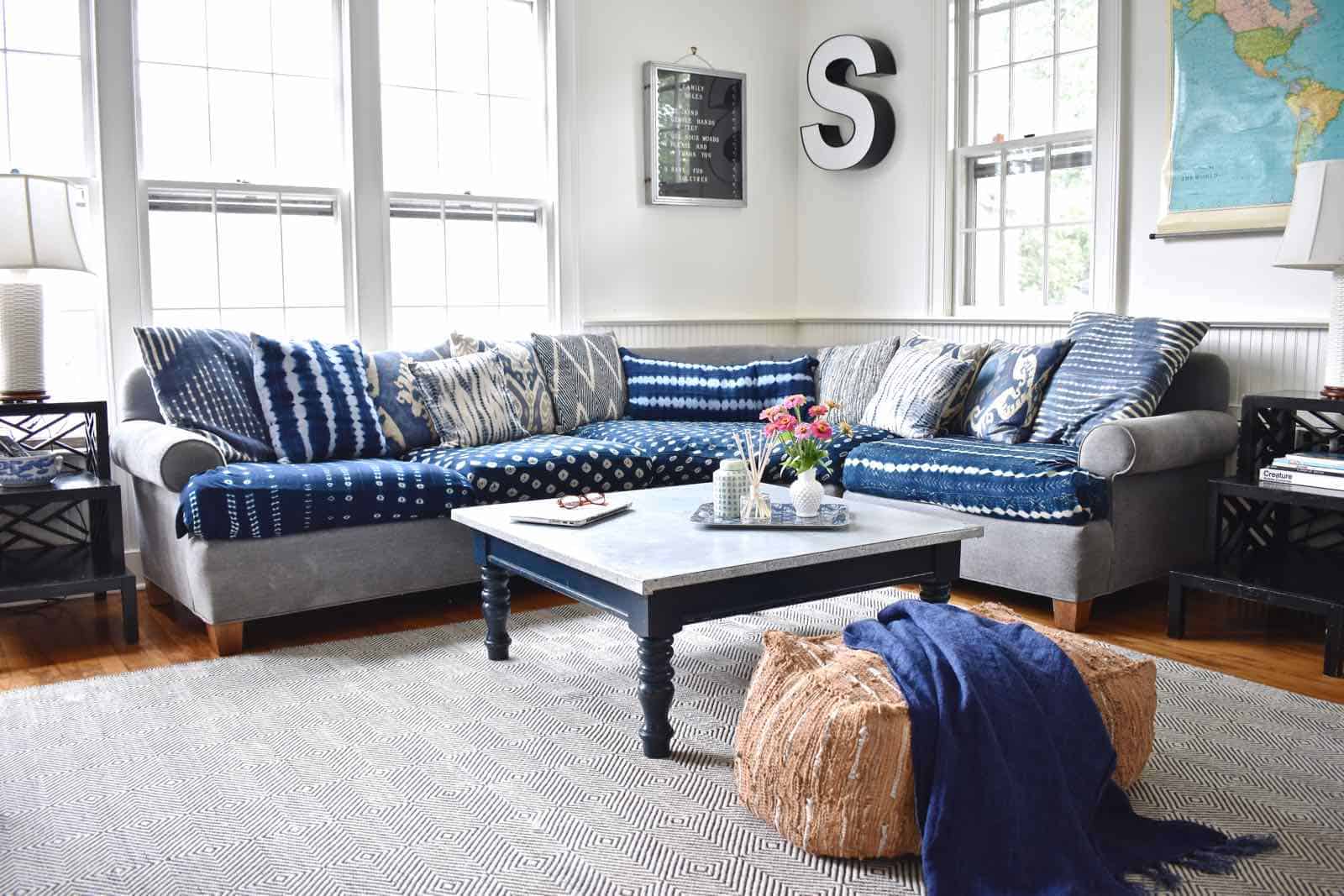 Sometimes great ideas come from… shopping. That was the case with this fun leather ottoman! I noticed those two leather table runners and… a couple hours later, I had a new rugged pouf for our family room! This will work with any runner, but the leather is the perfect texture for this!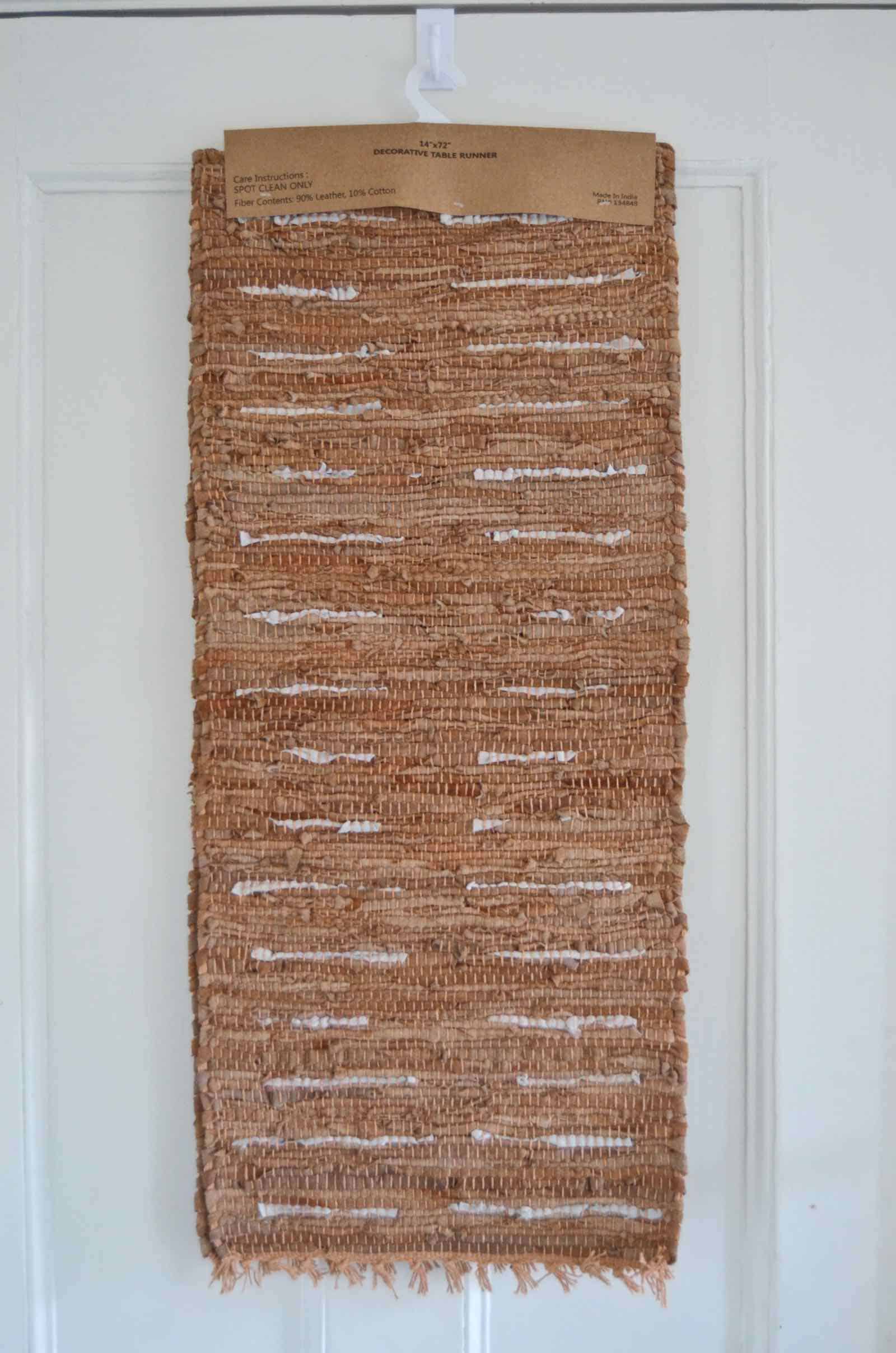 Because I was sewing leather, I needed extra wide needles and some matching leather cording. (Note: If you're making one out of different materials, choose a heavy weight string or cotton cord that best matches your runner!)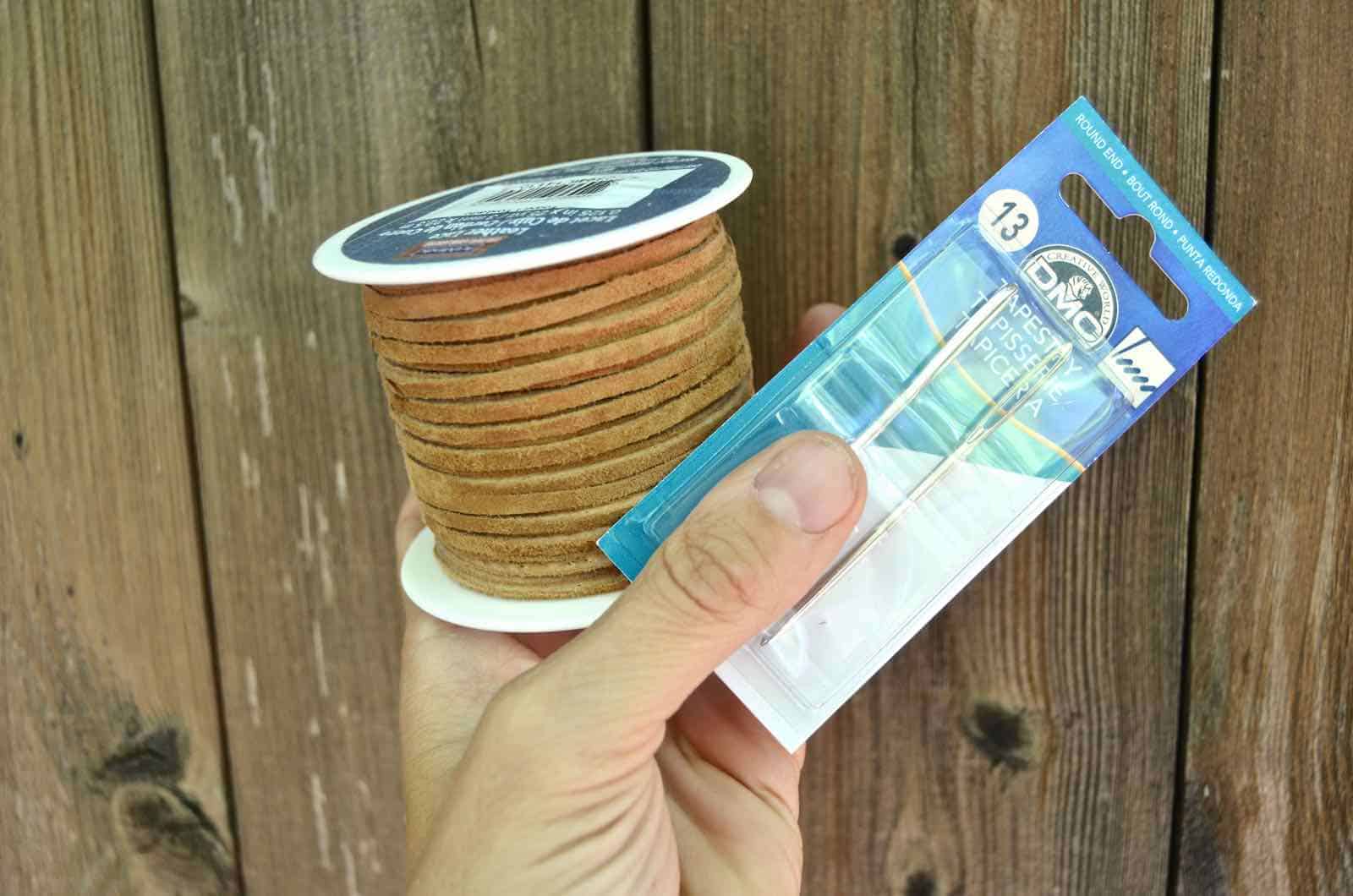 As you can see, my drawing skills with a computer mouse are exemplary. By all means, you can pin this very thorough and precise graphic. I wanted you to see how you're going to sew together the two runners… if this has you more confused than when you started then… I'm not surprised.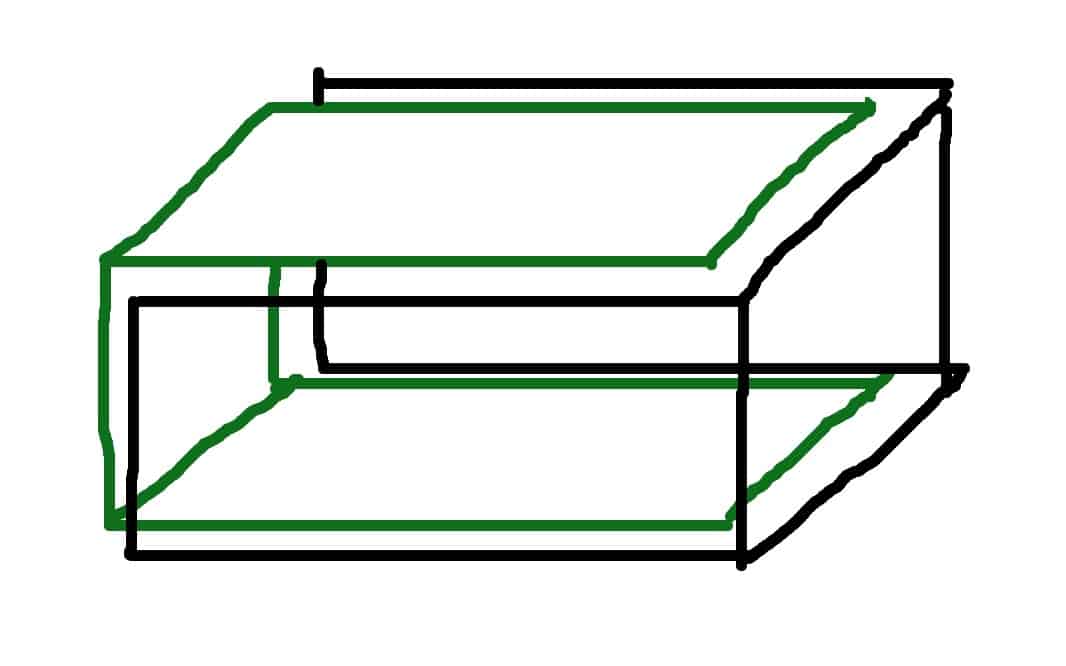 Step 1. Line up the two runners
I started by folding one runner in half length-wise and alining the center point with the center of the end of the second runner.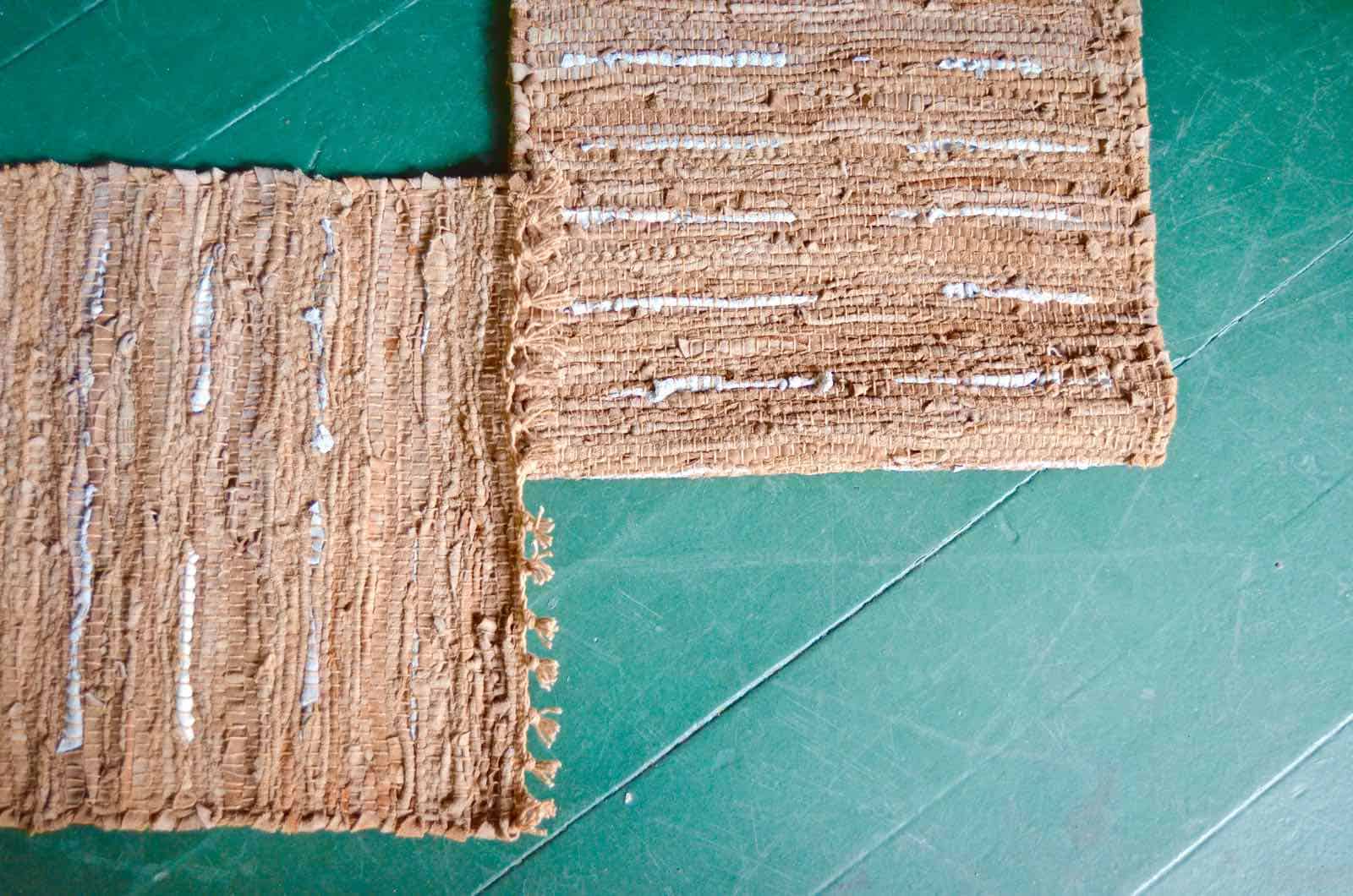 Step 2. Sew the two edges together
Using your needle and the cord, work your way along the edges of the two runners. I wound the cord around the edging of each runner because the material was so thick. If you're working with thinner material, you may even be able to use a sewing machine!
Step 3. Add fill
Keep on sewing until you have a couple of feet left to sew. Before sewing the final bit, you need to add your stuffing. I used a few down-filled pillows from Ikea, but anything you have on hand will work! Old comforters… TONS of polyfil… maybe even outgrown clothing?! (Tip: If you go to places like Homegoods, check out the clearance section as they often have discarded or torn pillows that you can poach for the pillow insert!)
Step 4. Finish sewing
Once you've added all the fill you want, finish sewing the last stretch and enjoy!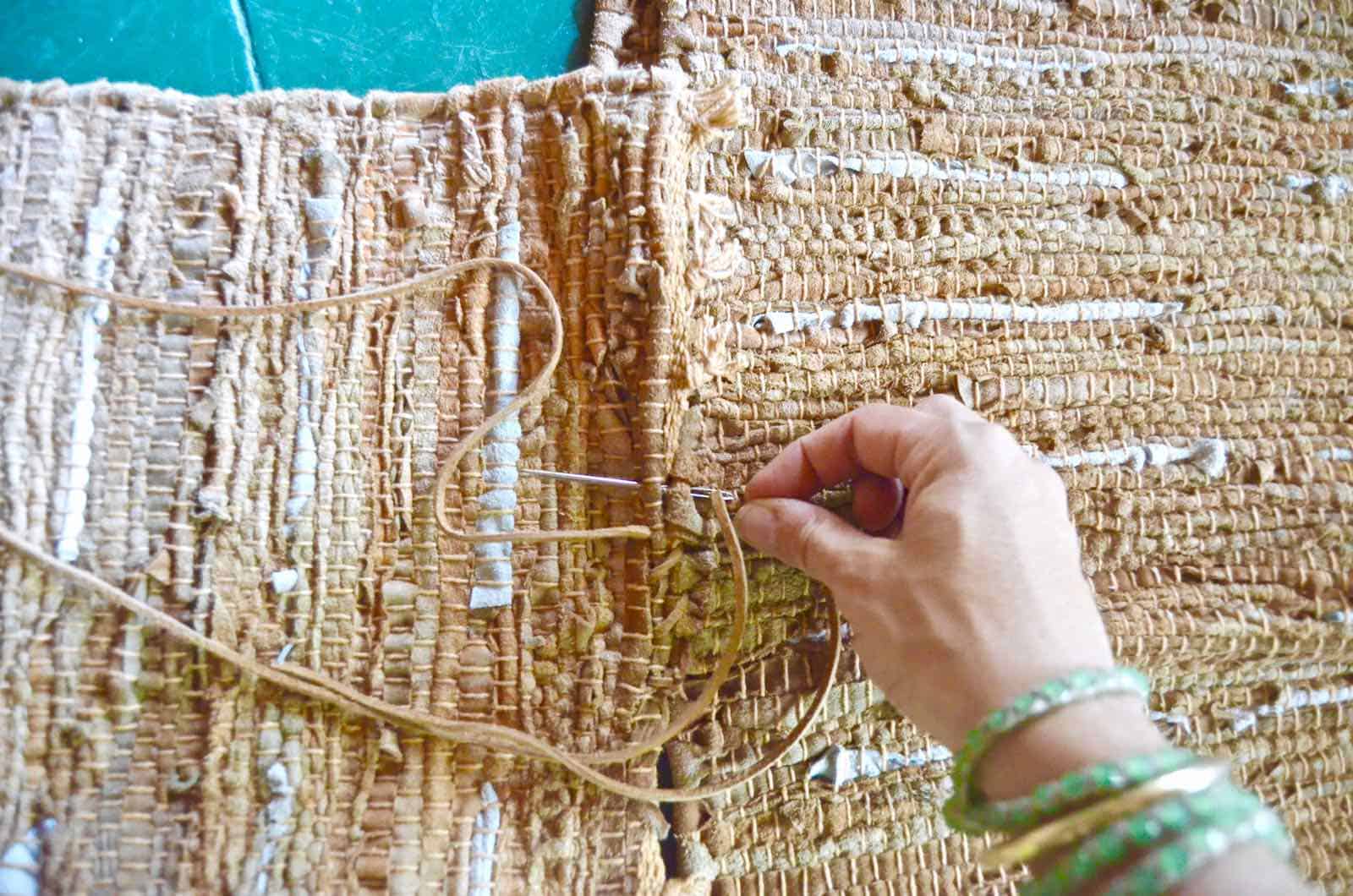 I LOVE an ottoman or a pouf because they're great extra soft seating. Both of which are important with a posse of kids who like to drag around seats for jumping on and fort making and playing school. These runners were leather so they were closer to $20 a piece, but most runners are more like $12 which makes this project a fun affordable solution to a store-bought ottoman.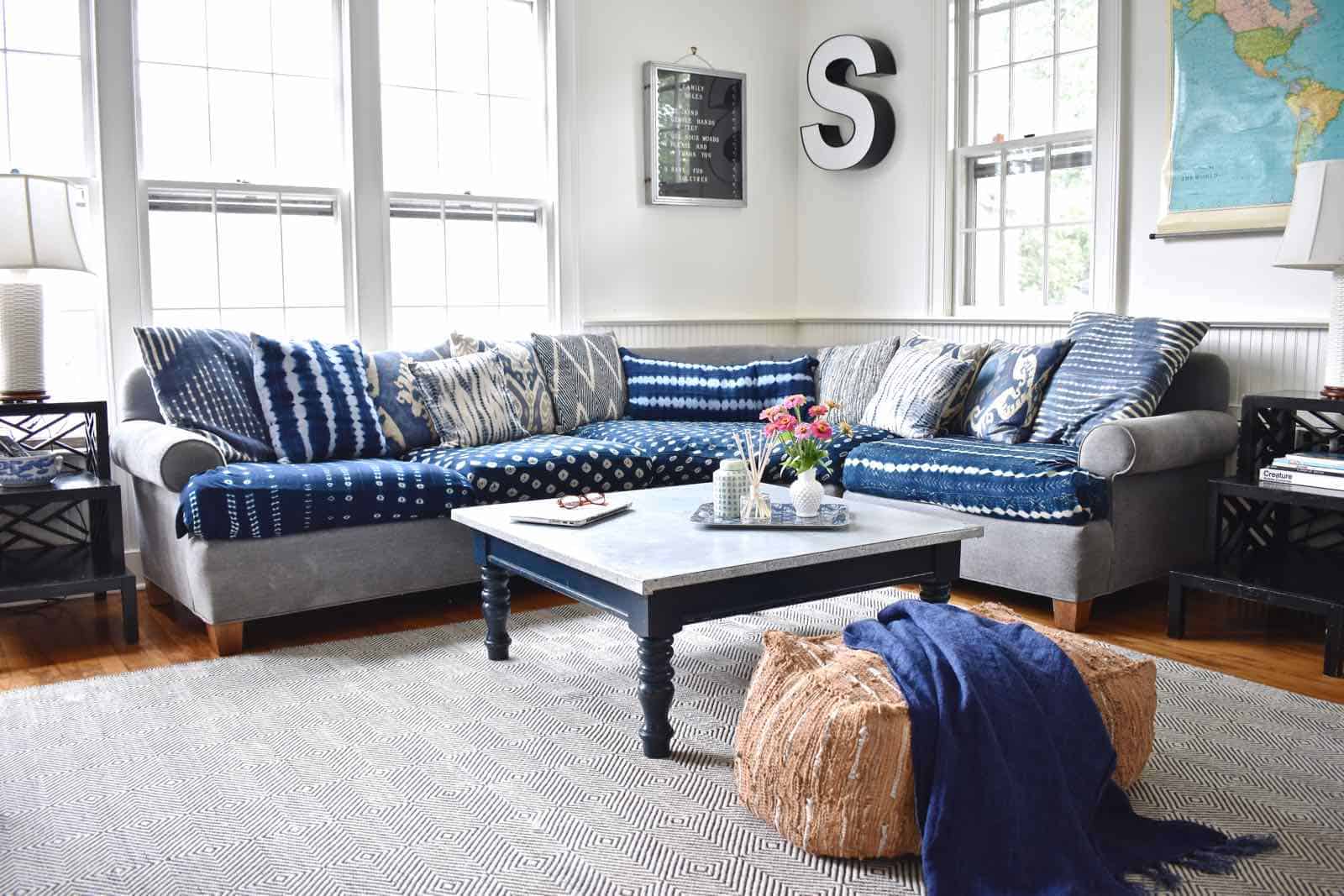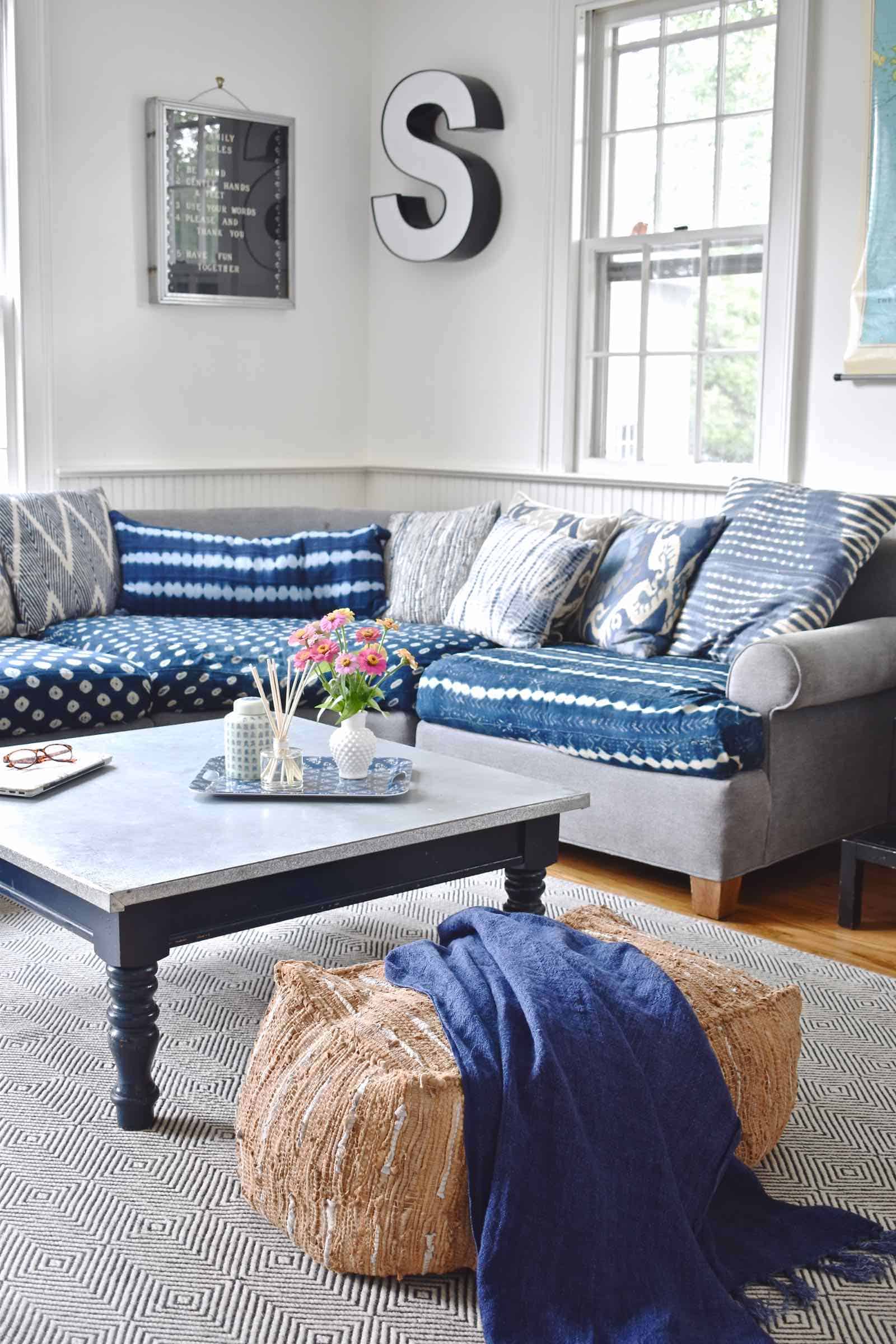 What's your favorite Homegoods hack? Is that even a thing?? Tune in later this week for both Week 1 of the One Room Challenge AND… our North South Makers podcast launch!! SO EXCITED!!