Fall Home Tour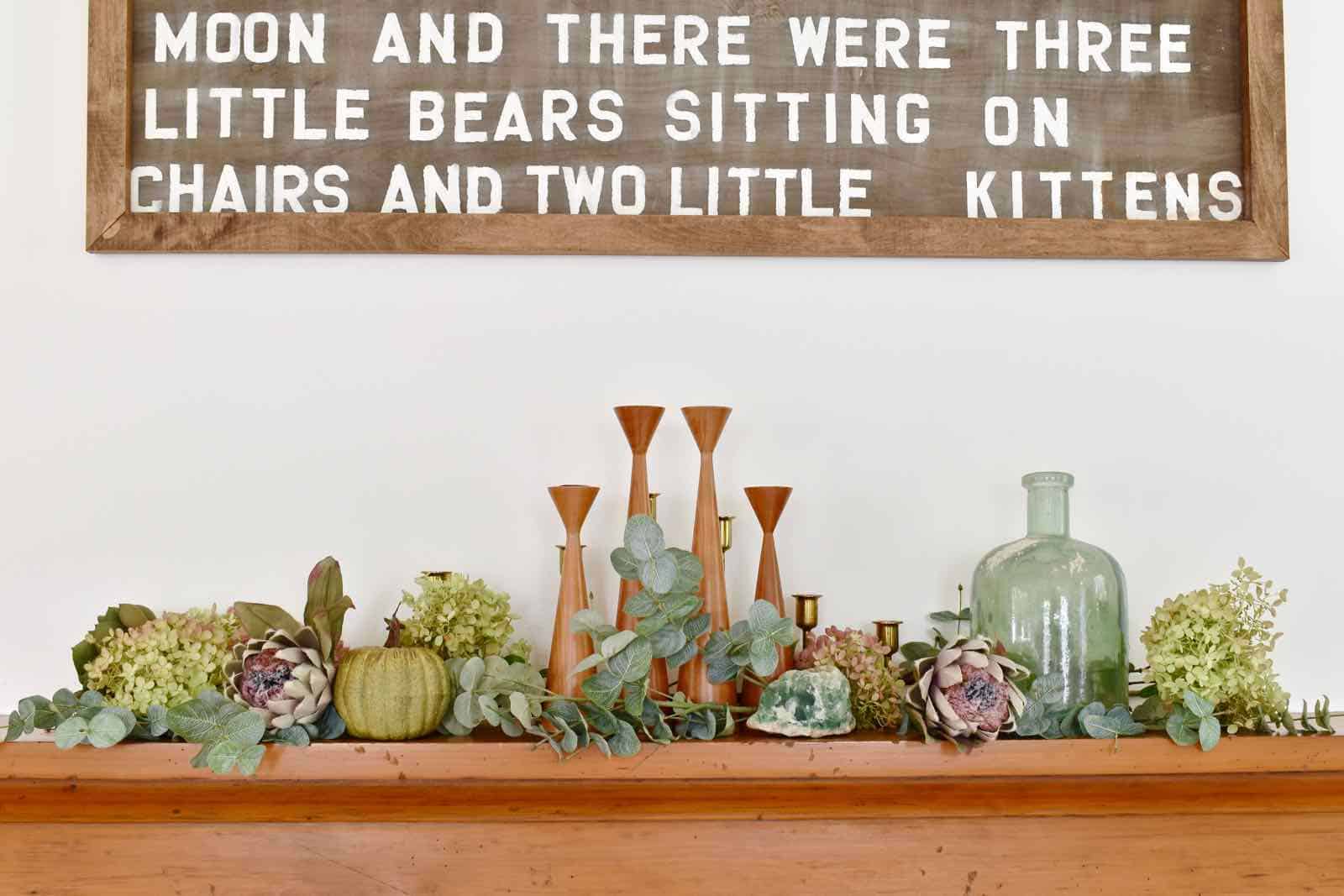 If you're coming over from Just a Girl and Her Blog… hello! You are now witness to the fact that we have real live seasonal decor set up around here!!  This is how fall tends to look at my house: greenery and pumpkins and a hint of texture. Coincidentally… that's the way Christmas and spring and summer look too (minus the pumpkins of course…). Hmmm. One trick pony, much? With the exception of this year's upcoming Halloween decor, I typically try to decorate for the season without going crazy… I try to work with what I have and set it all up in such a way that we can live with it all for more than a month!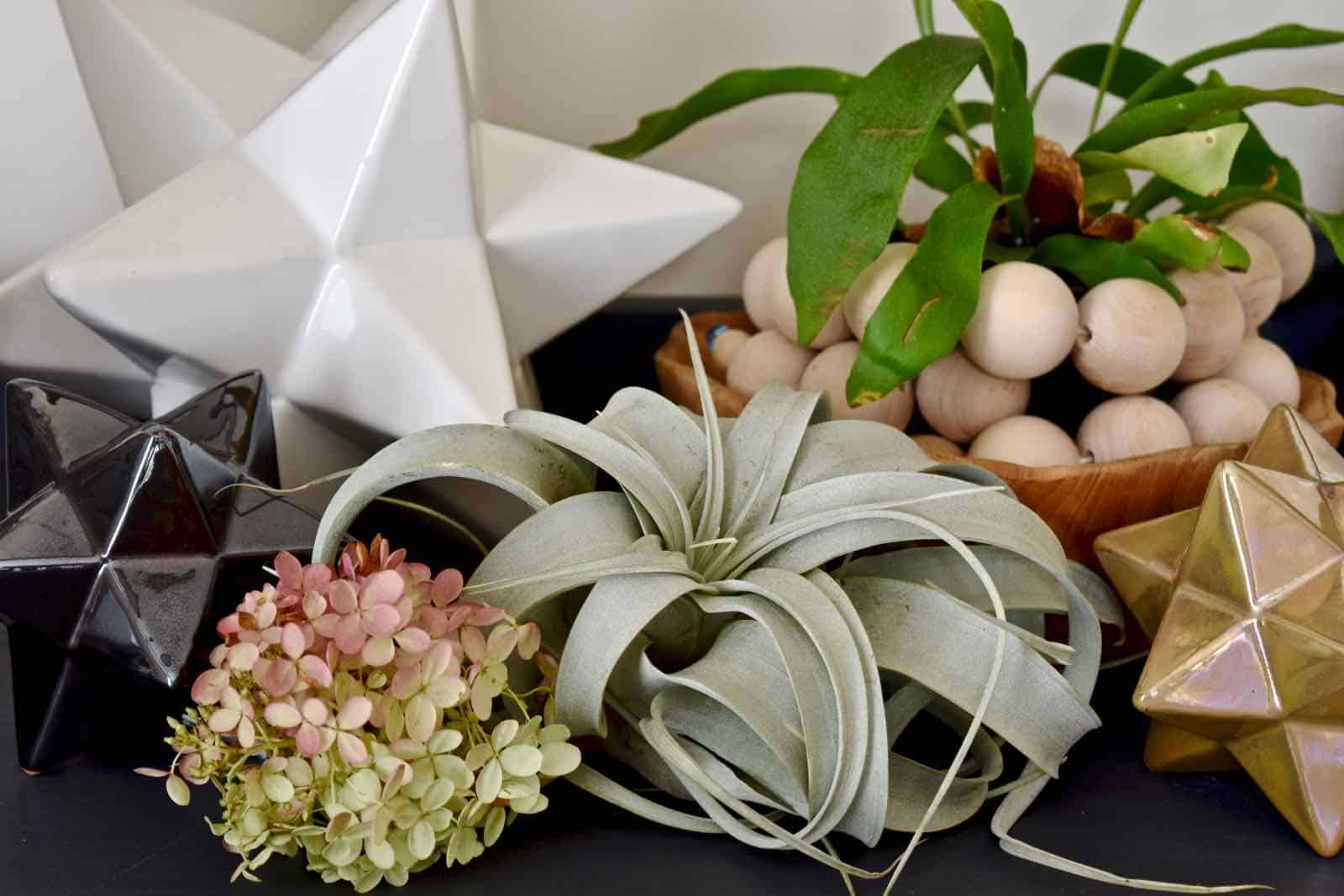 My fall decorations took a little while to sort through.  Here's my process: I gather EVERYTHING that might fit my theme and lay it all out. THEN, I cluster and arrange in groups that might work together. Once I'd pulled down all my bins of fall decor, 40% of it didn't work. I had a bunch of things left over from our harvest mantle last year but they were more oranges and reds. Guess what? Pumpkins can TOTALLY be painted!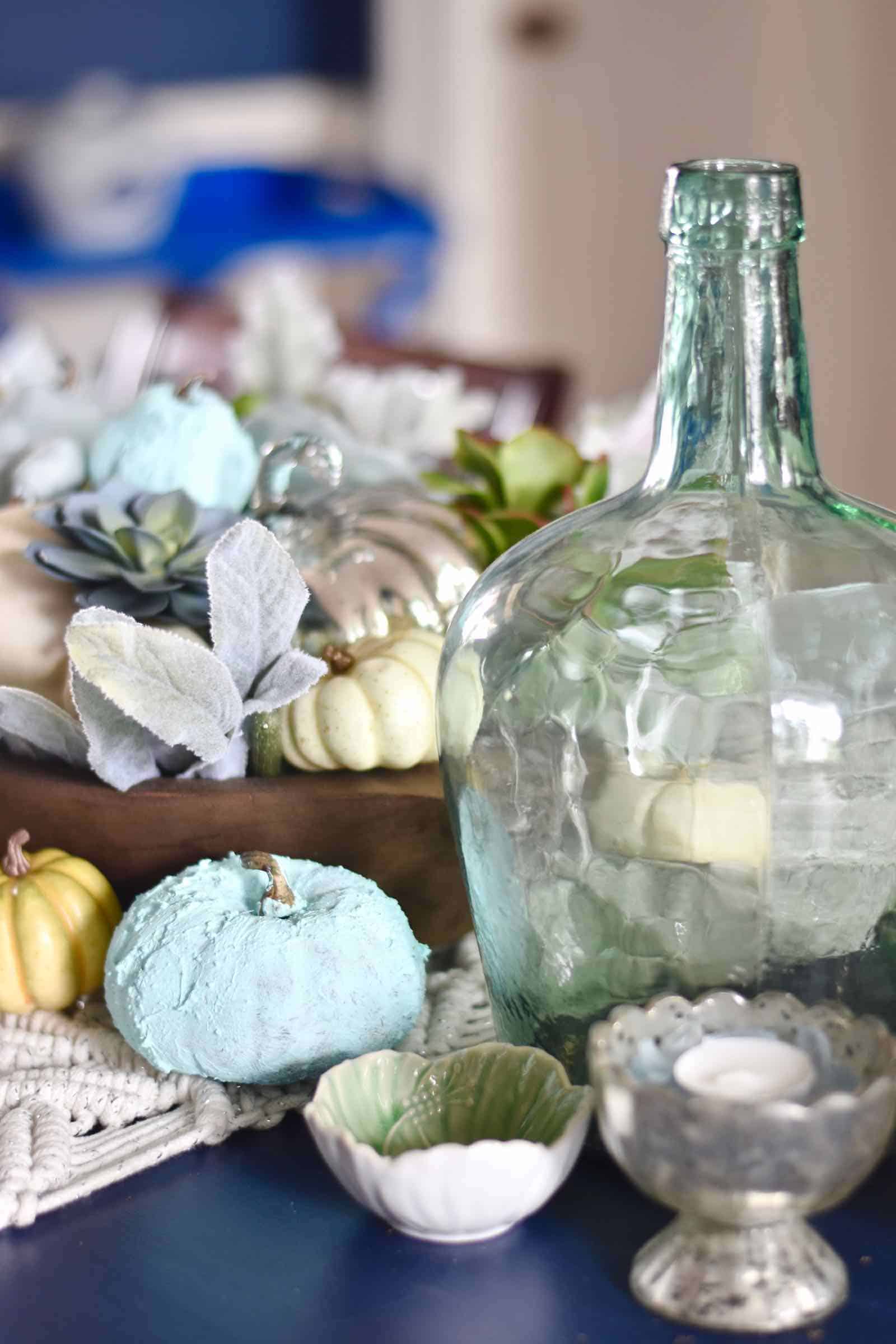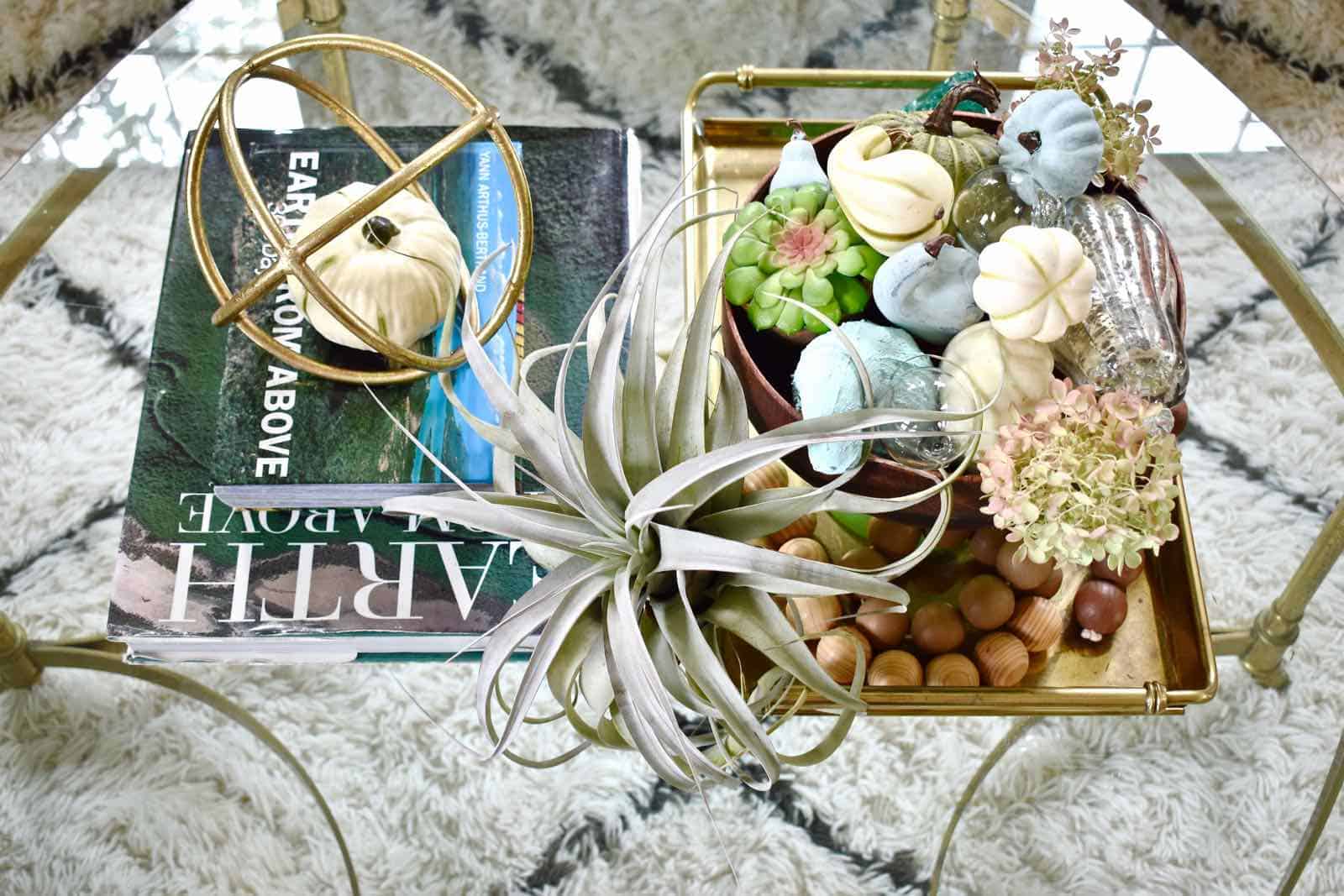 My theme for this year ended up being  this DIY wreath I made. I love the colors and I love the subtle nod to autumn.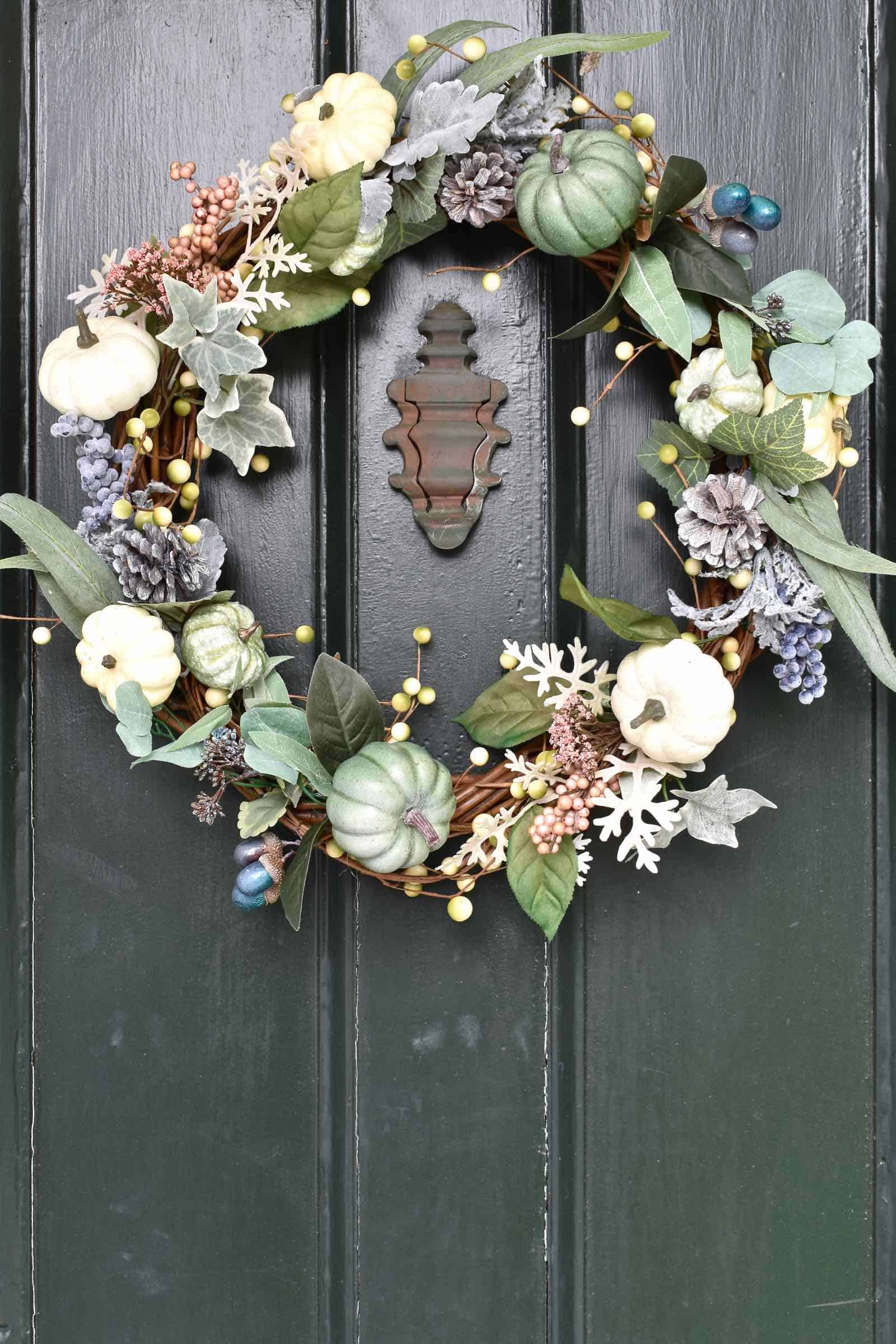 We have such lovely mantels that I try to use them whenever I can. I mixed some faux flowers with those hydrangeas from our yard and threw in those fun candlesticks I found at Goodwill with that rustic green glass. Also… my new favorite flea market find… Thelma and Louise.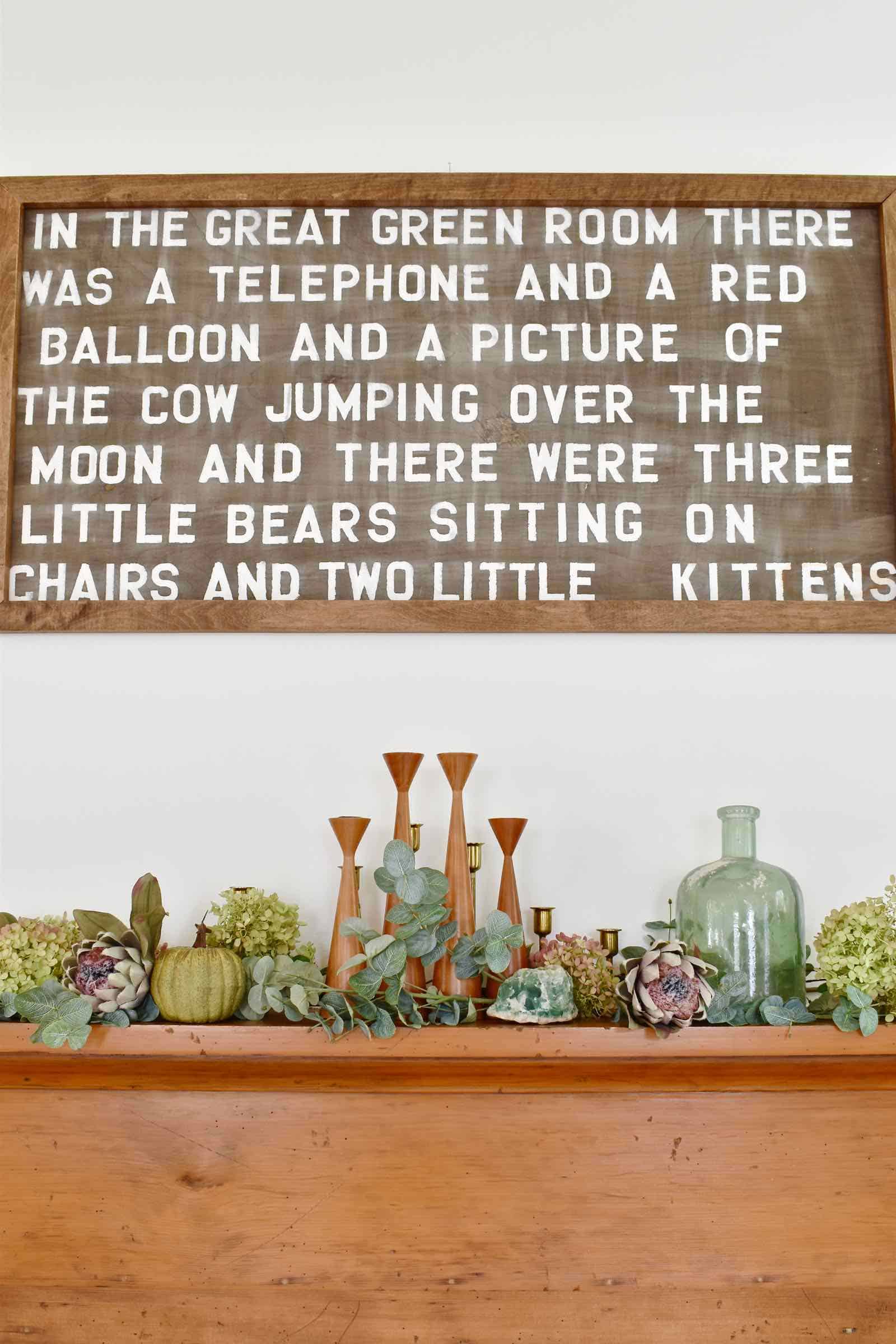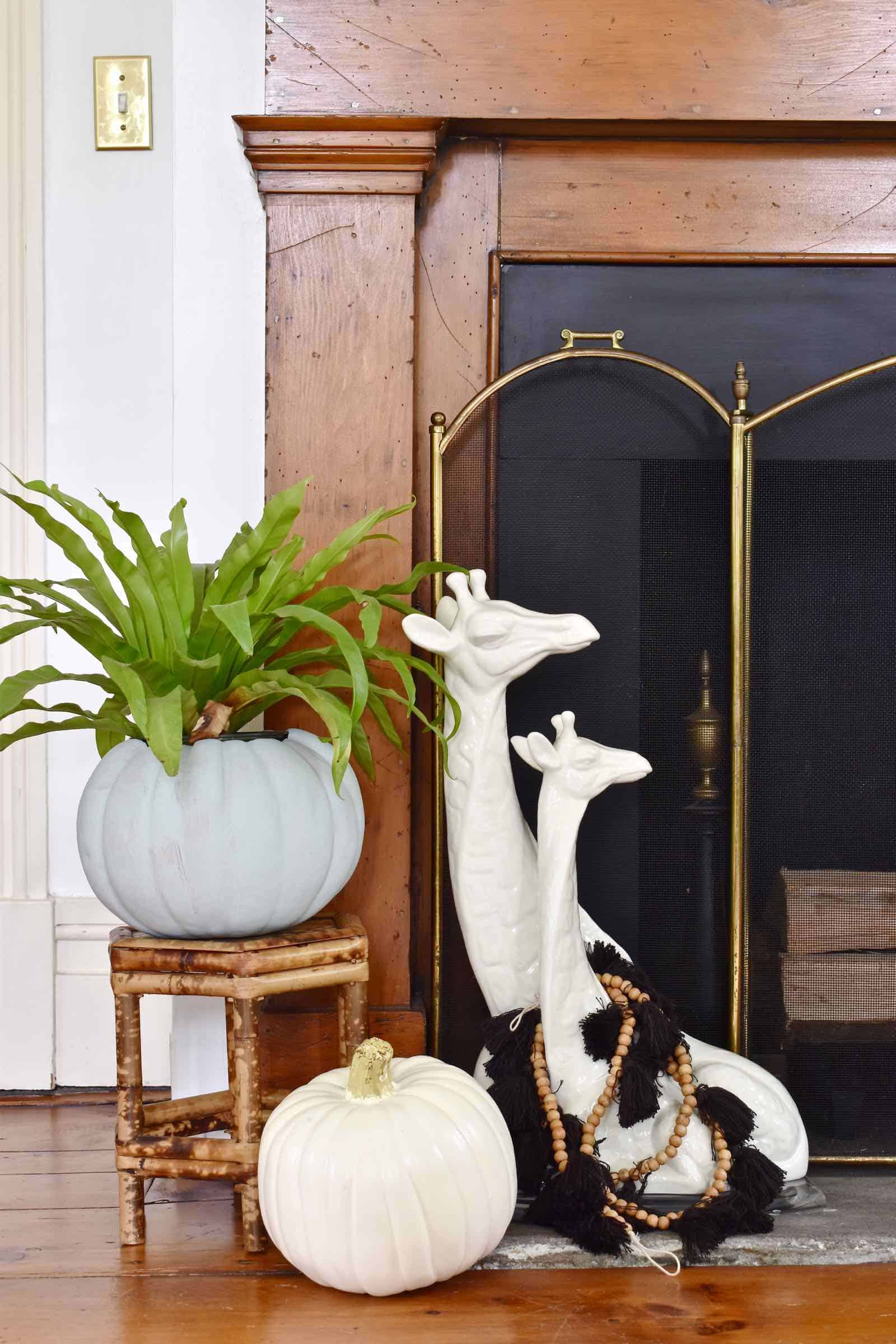 Our foyer table is another fun spot for seasonal decor… mostly because it's out of reach. More greenery, faux cotton and wood tones was pretty much all I brought in there.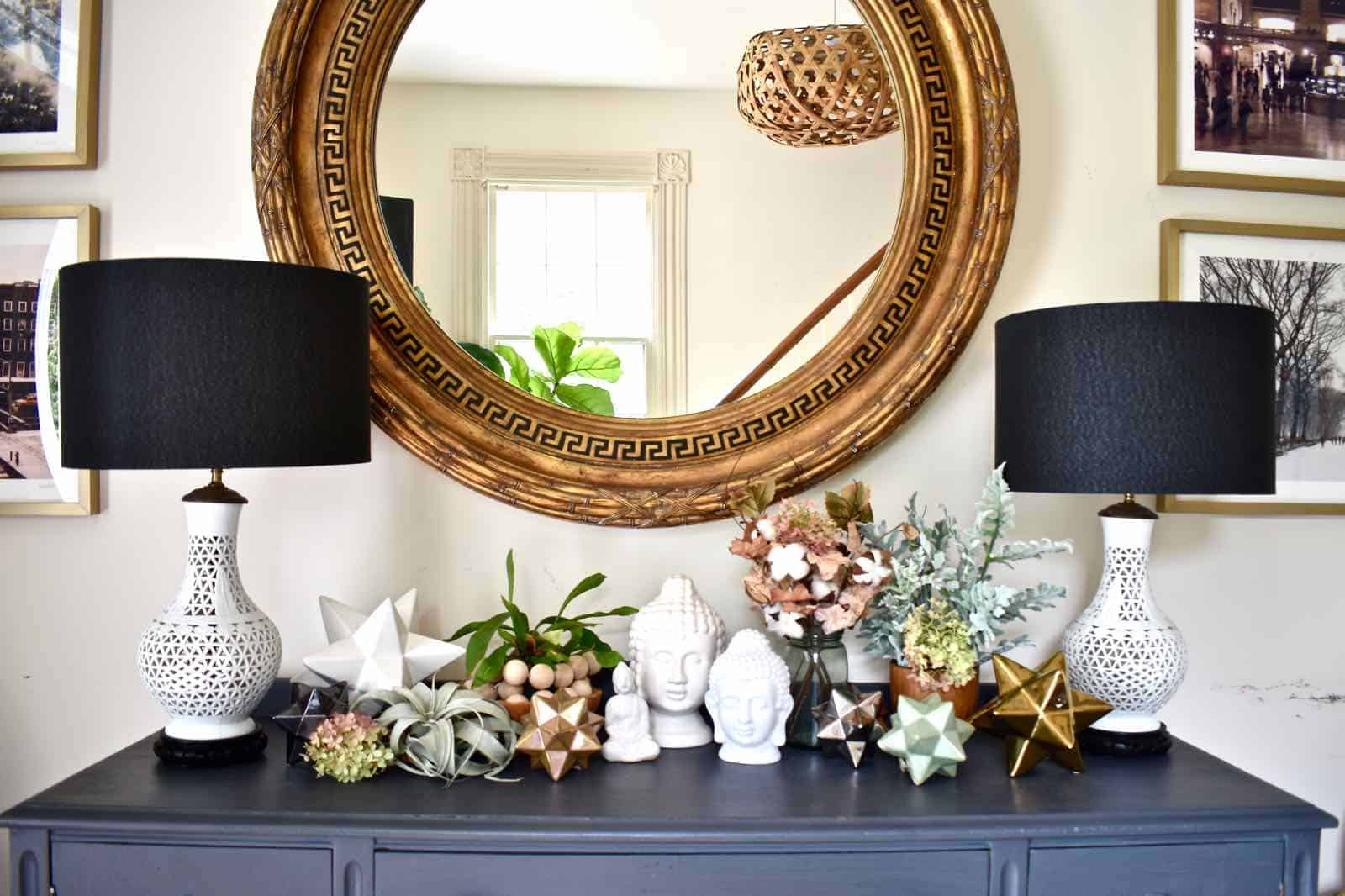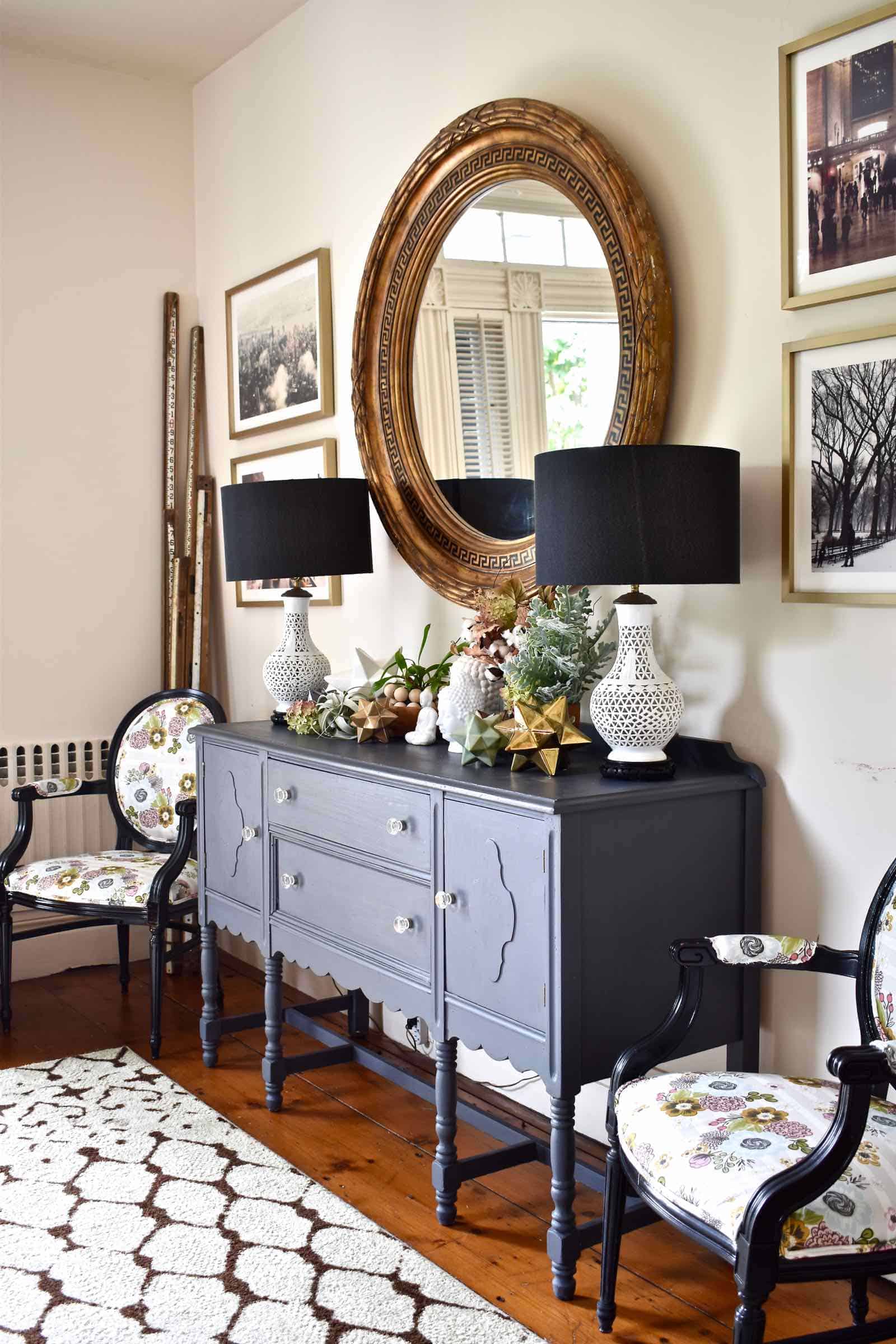 The playroom isn't the best space for decorating, but that sofa table is the first thing you see when you come in the front door so I like to gamble and put a little something there. This wooden bowl is filled with faux pumpkins and faux lamb's ear and I love the combo.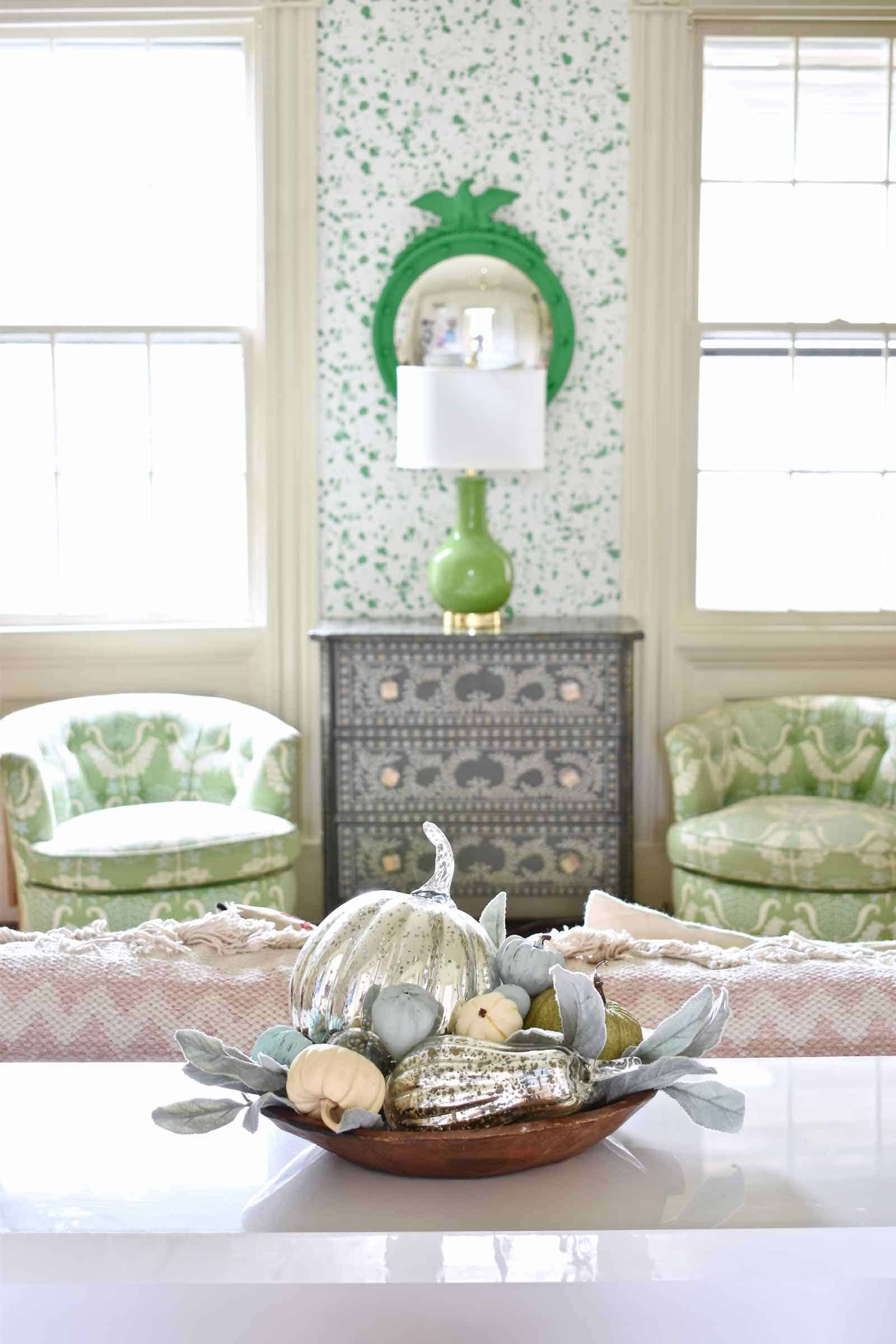 Tablescapes are another way to bring in seasonal touches. Ironically, we rarely use our dining room, but I love to have it set for the holiday! Allows me to pretend like I'm ready for an impromptu social gathering at any moment!  I used the same pumpkins and faux greenery for the centerpiece and then combined it with some silver votives, white plates, and that lucite silverware.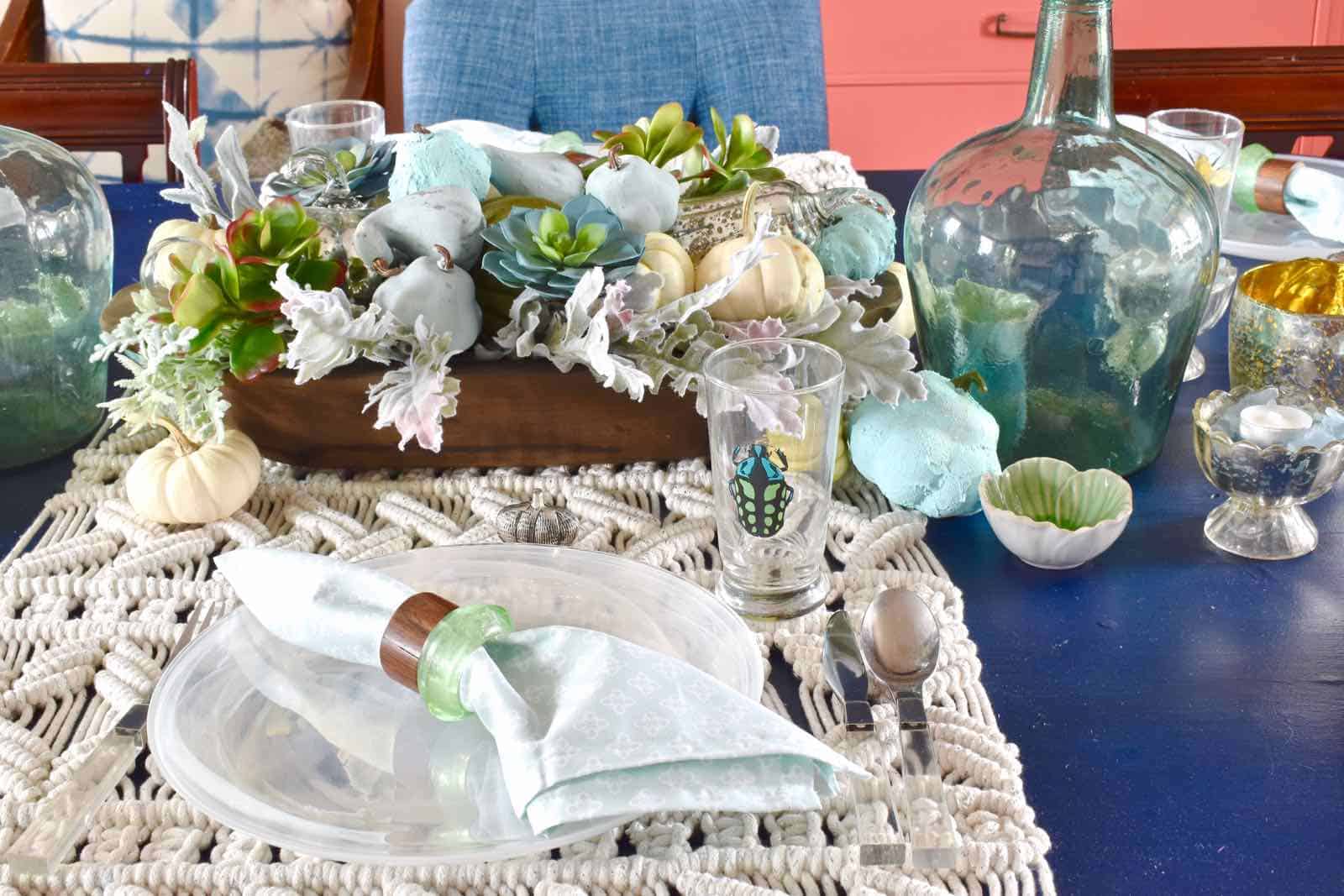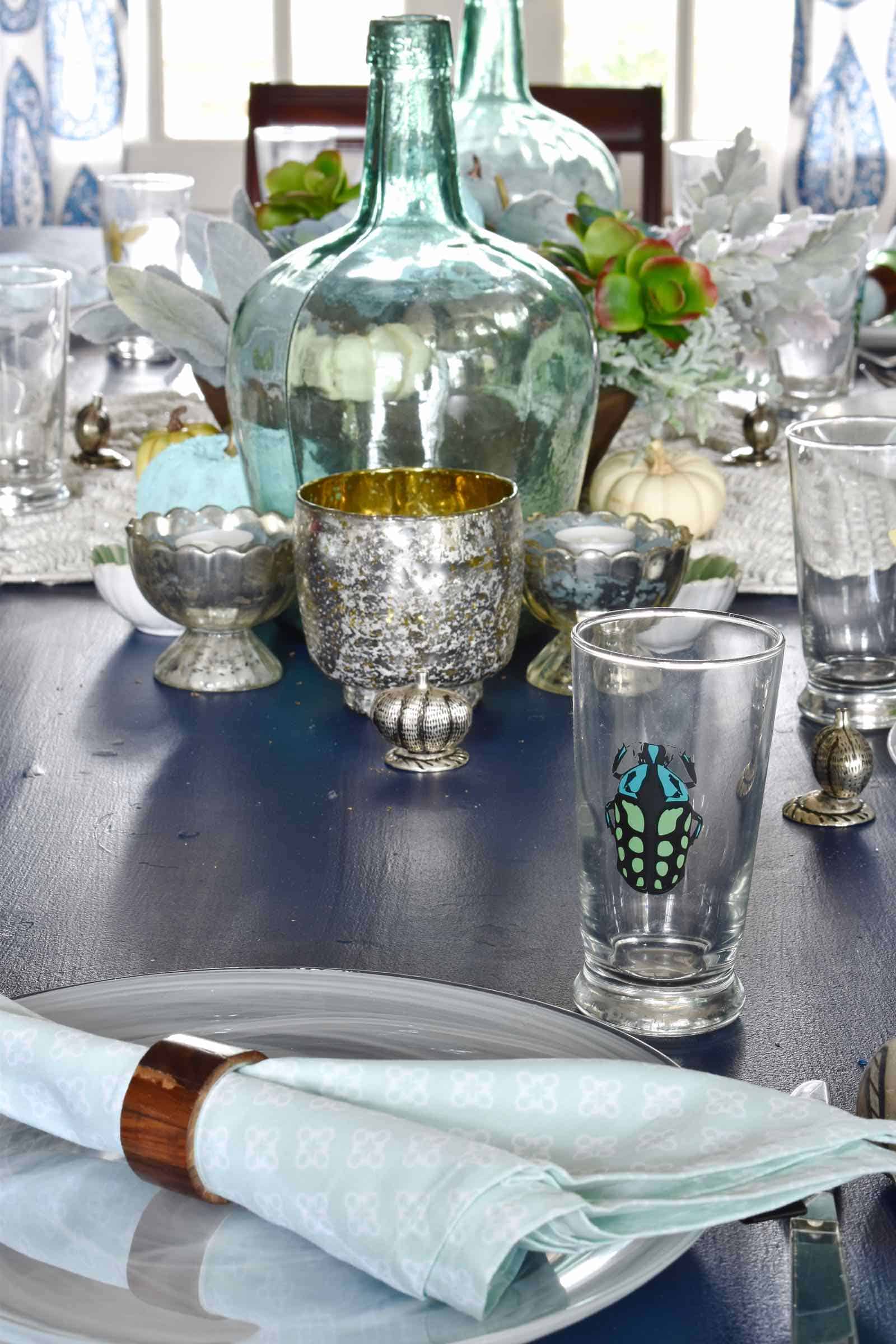 Connecticut has been unseasonably warm this fall which doesn't lend itself to stacks of pumpkins, but I brought some home to display on our newly painted porches. I also picked up mums and cabbages for those DIY planters, and called it a day. Hopefully this counts as 'less is more.'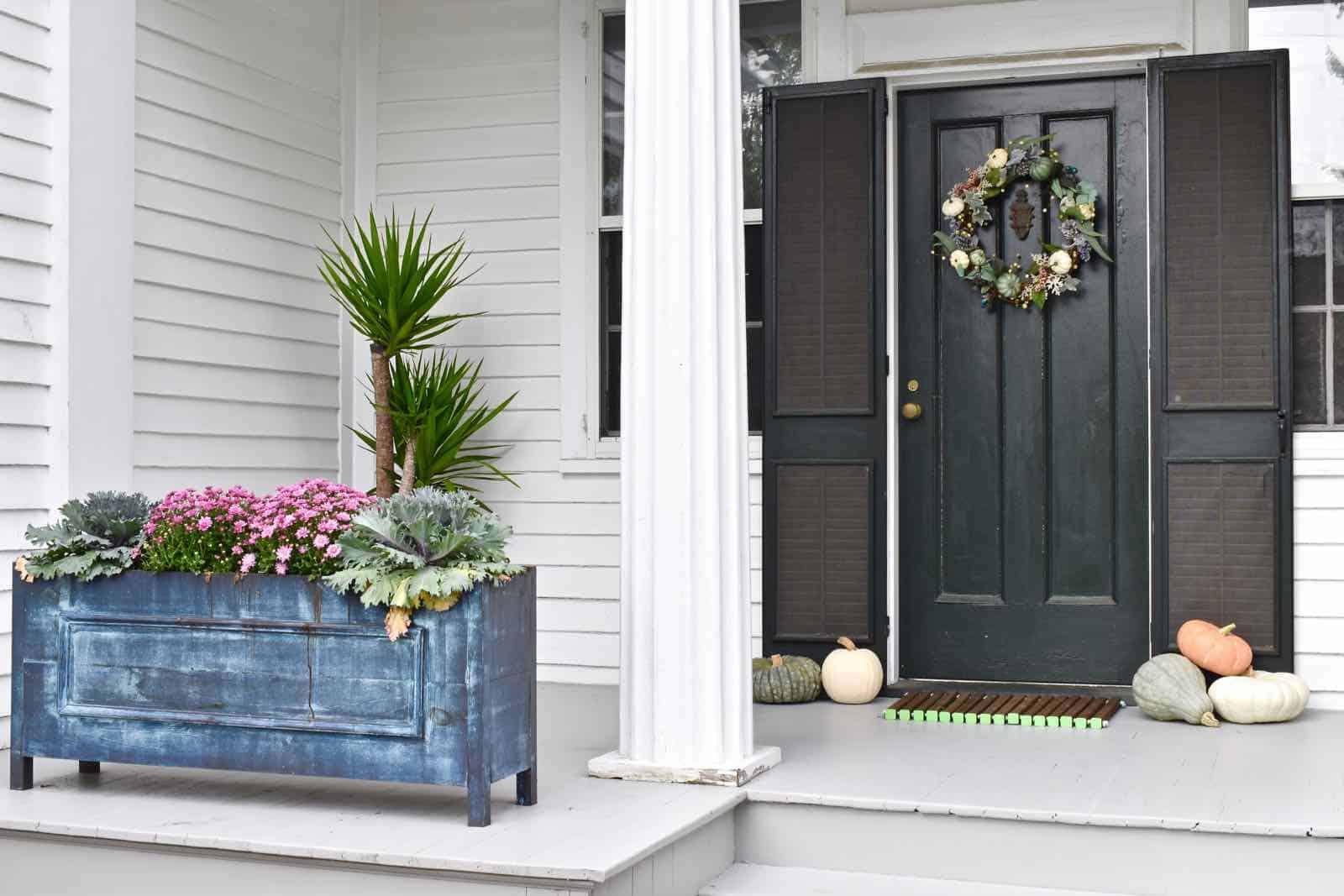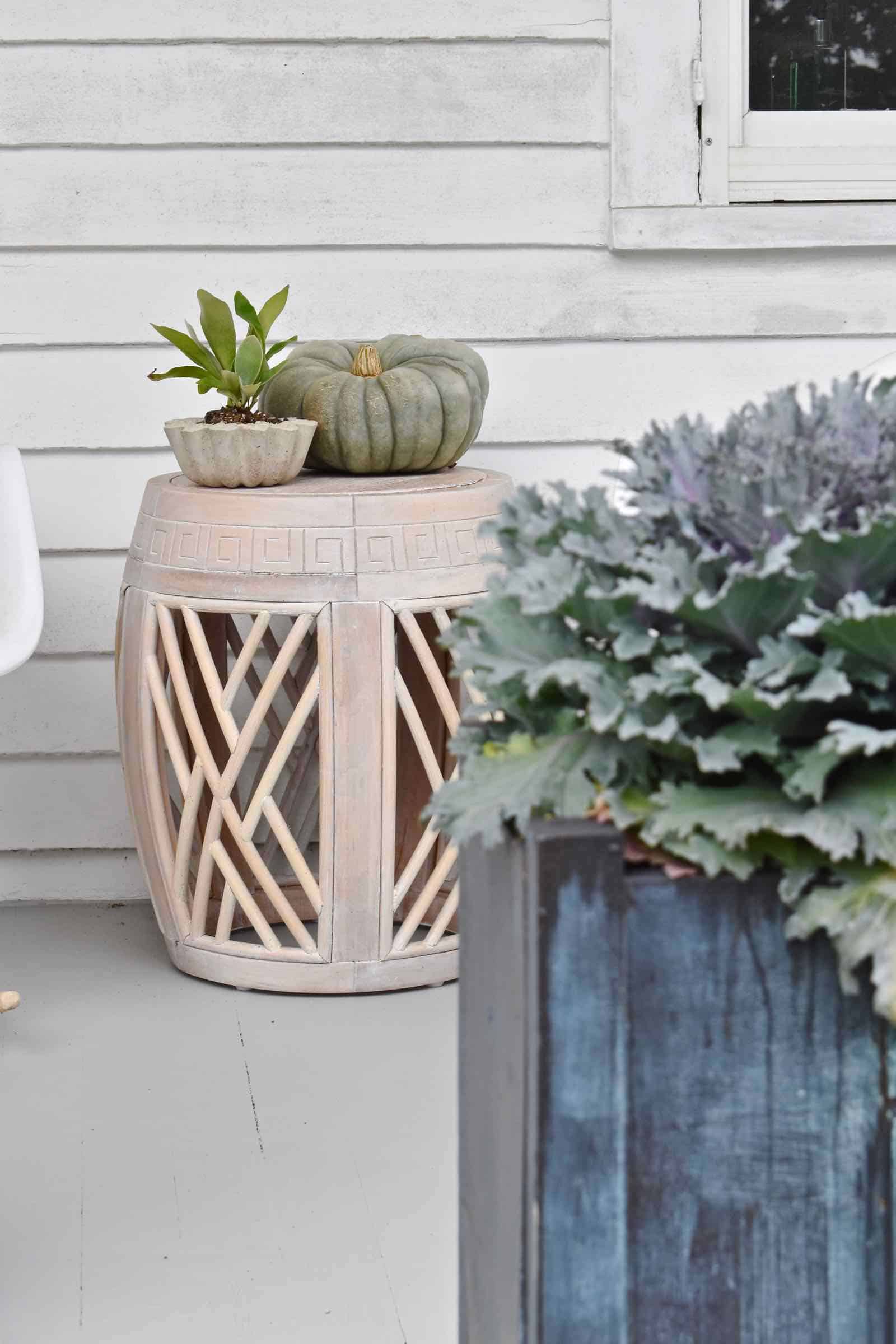 It took me a minute to get  going with these, but I ultimately love how I was able to bring in seasonal decor that not only felt like fall, but also matched our decor. Keep the fall fun going, and head over to House 214 Design next! Thanks again to Krista and April for organizing… see below for ALL the amazing fall tours being shared with you all this week!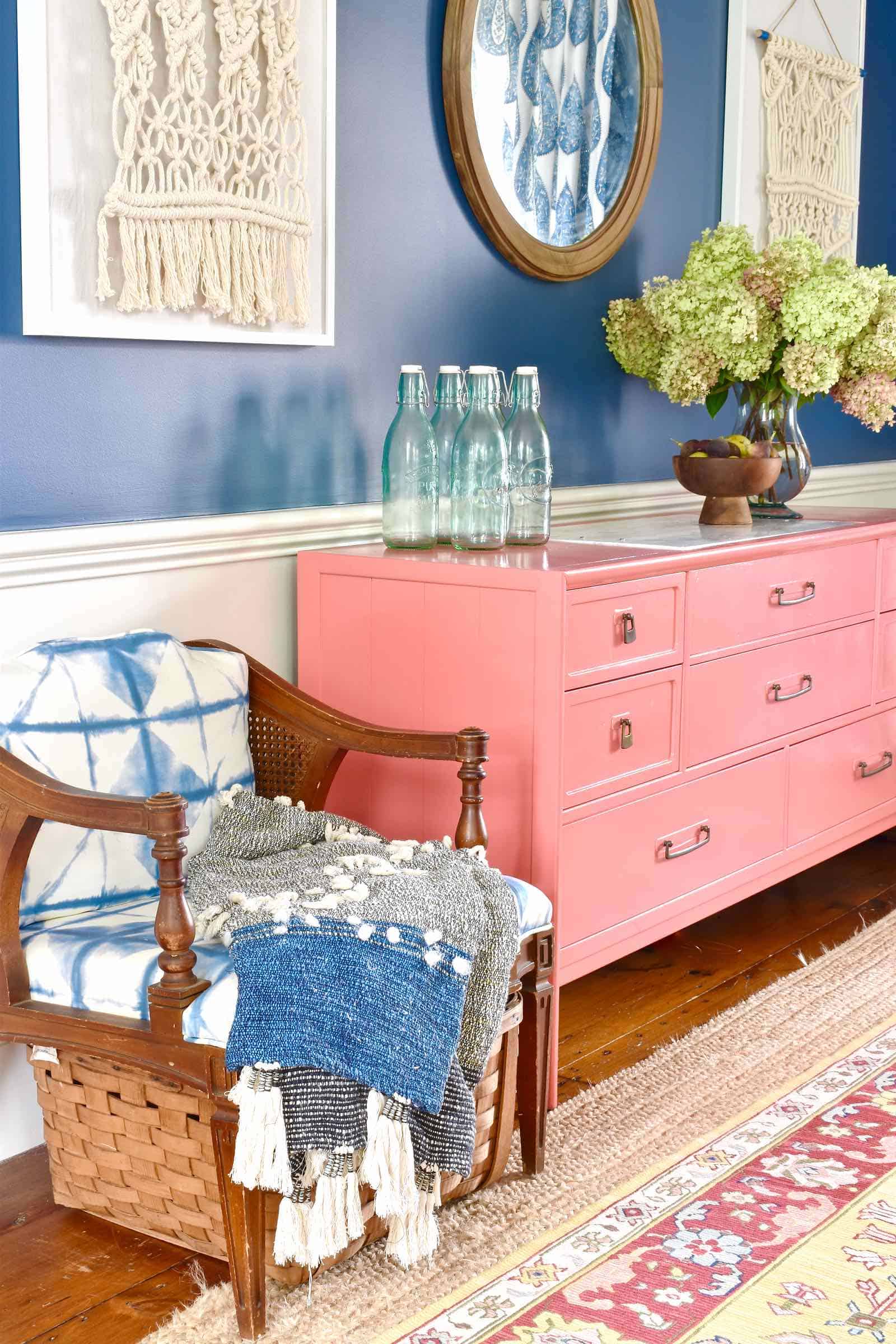 Monday
House by Hoff / The Happy Housie / The House of Wood / That's My Letter / Maison de Pax
Tuesday
Nina Hendrick Design / Cherished Bliss / Town and Country Living
Wednesday
A Burst of Beautiful / at HOME with the Barkers / Place of My Taste / The Wicker House / Paint Me Pink
Thursday
The Turquoise Home / Just a Girl and Her Blog / At Charlotte's House / House 214 Design / Haneen's Haven
Friday
My Fabuless Life / Erin Spain / Robb Restyle / Tidy Mom / Paper Daisy Design