A week before Oliver was born, my grandfather passed away after a long, happy and very loved life.  As my grandmother slowly went through my grandfather's belongings, I was lucky enough to grab a few items that felt particularly personal to him.  Specifically, a few of his wonderfully worn and vintage neckties. Read on to see how I made a bracelet out of his repurposed necktie.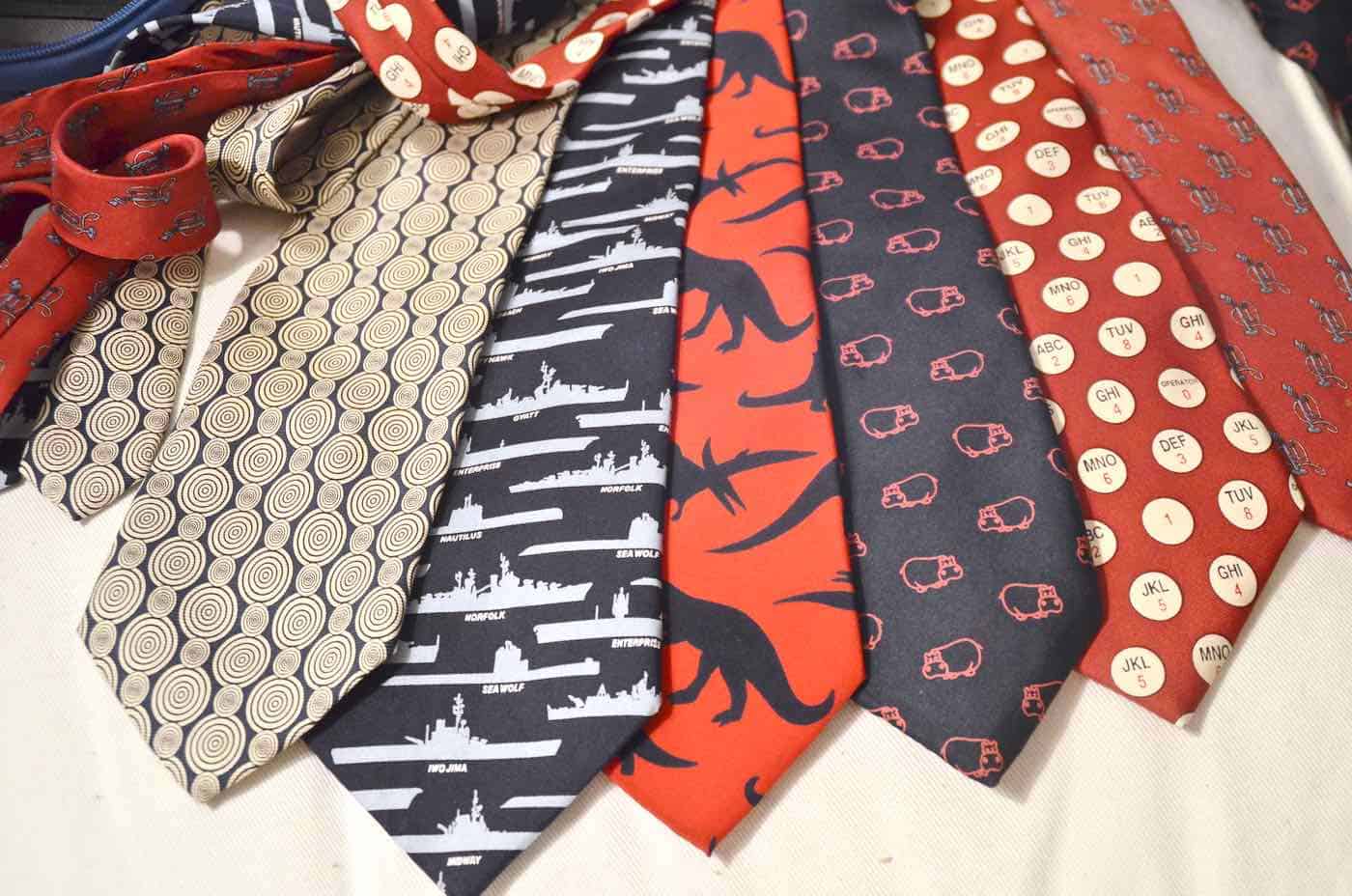 Turn an Old Necktie Into A Bracelet
Well, I'm all for a quirky ensemble, but men's neckties haven't worked their way in.  Yet. But I wanted a way to use these so they weren't just sitting in a box at the top of my closet. I had the idea to use these somehow as an accessory. And… the craft store had these bracelet forms (affiliate) that I used to bend into a cuff shape.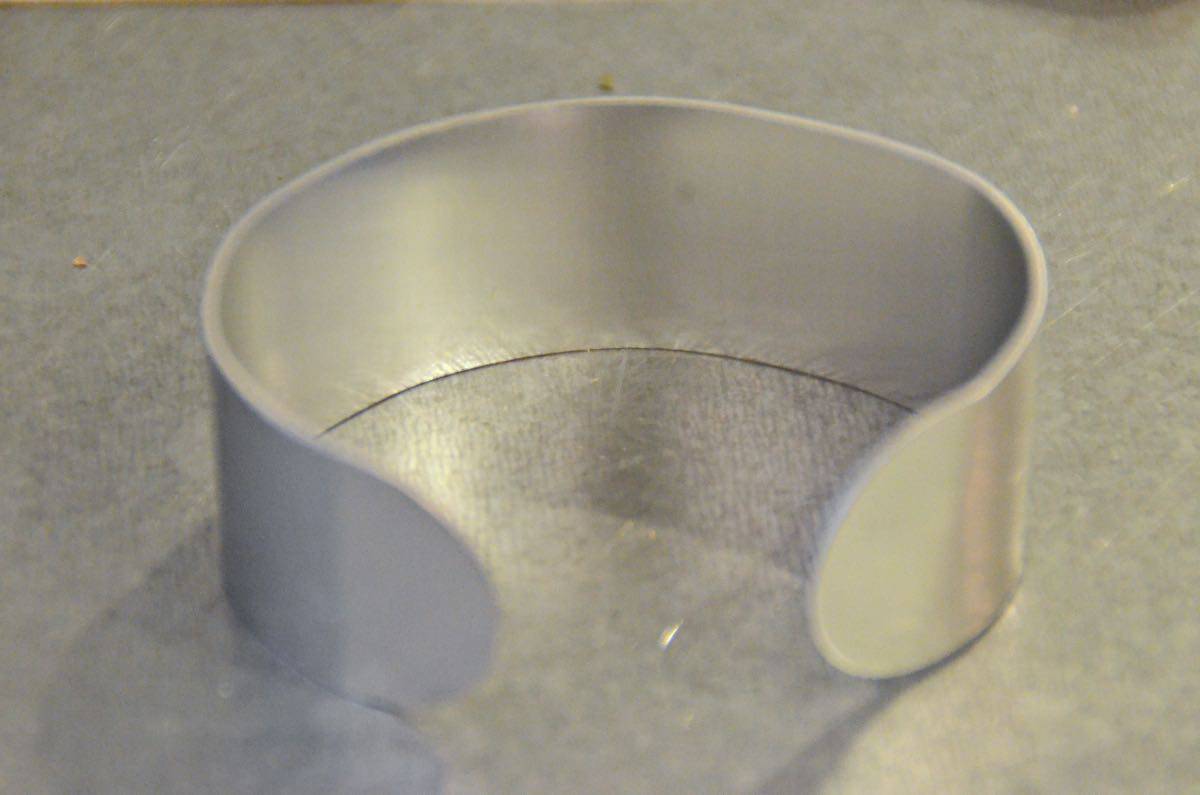 The skinny end of the necktie fit the cuff perfectly so I didn't need to do any tricky sewing.  I slid the cuff into the tie, and cut the tie long enough to fit.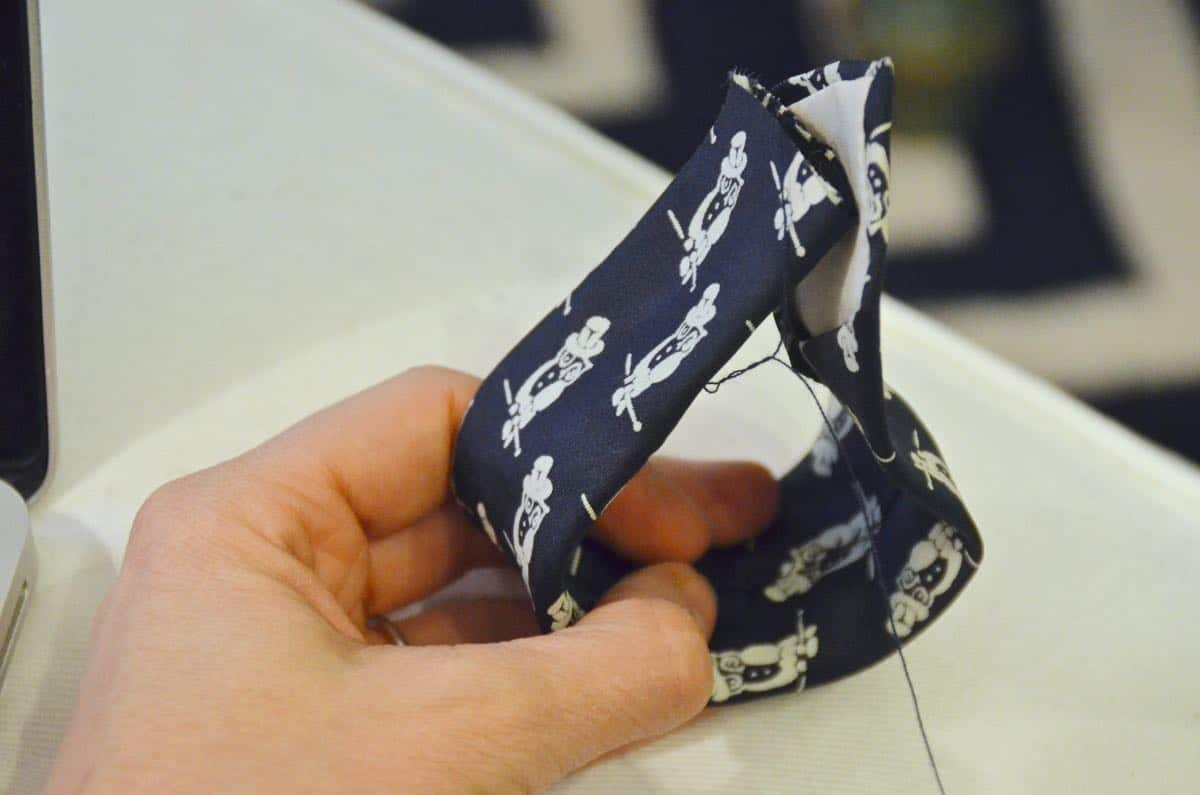 I sewed each end to keep the cuff snug as a bug inside the tie.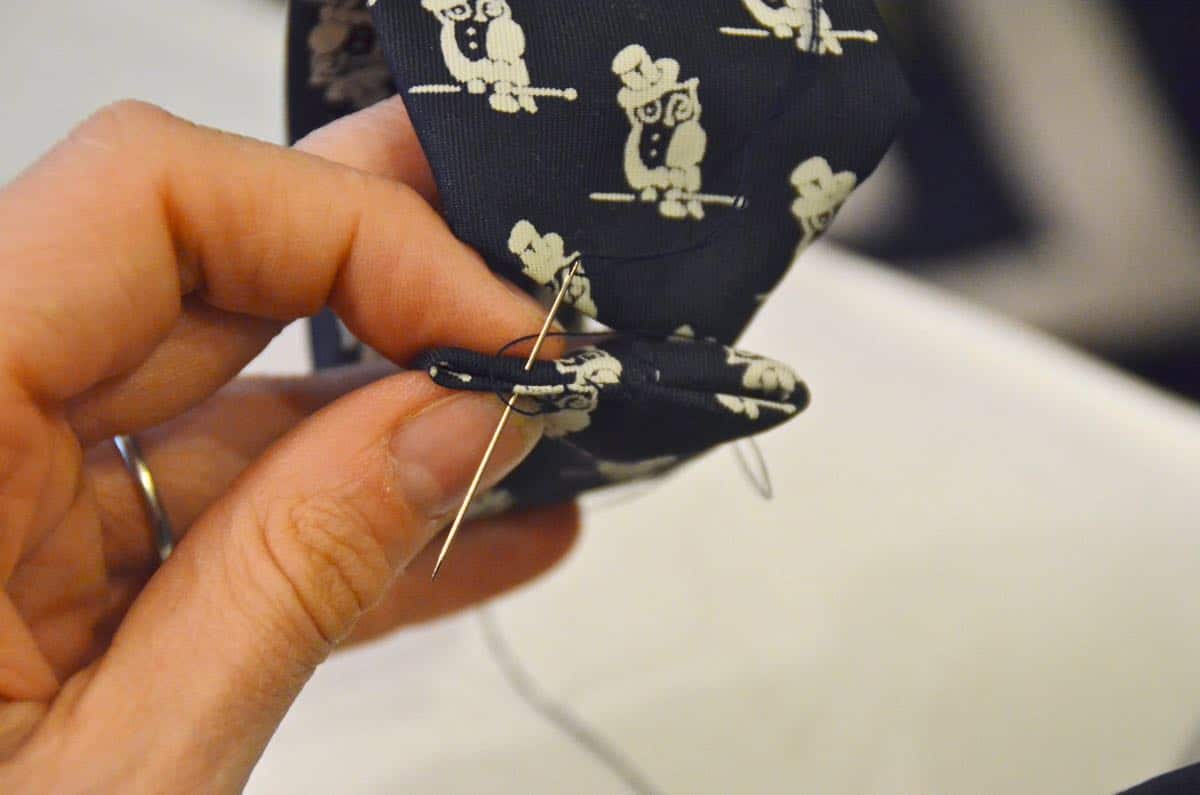 I used a snap to close the bracelet so I didn't have to get into button holes or anything.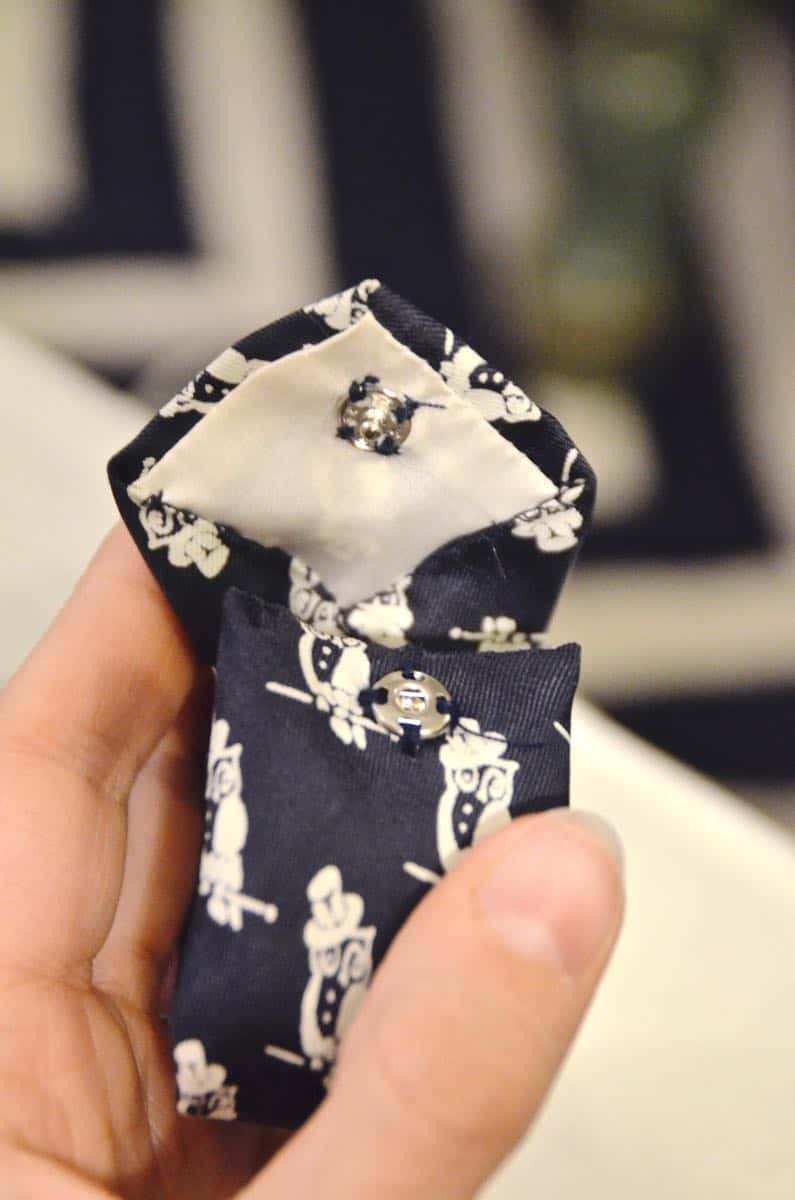 The pattern of this tie didn't lend itself to much more embellishment, but I plan to keep my eye out for other less-sentimental neckties that maybe could stand for some bedazzling, etc. in the future.  For this one, I just settled with one of the old buttons I snagged last season at the flea market.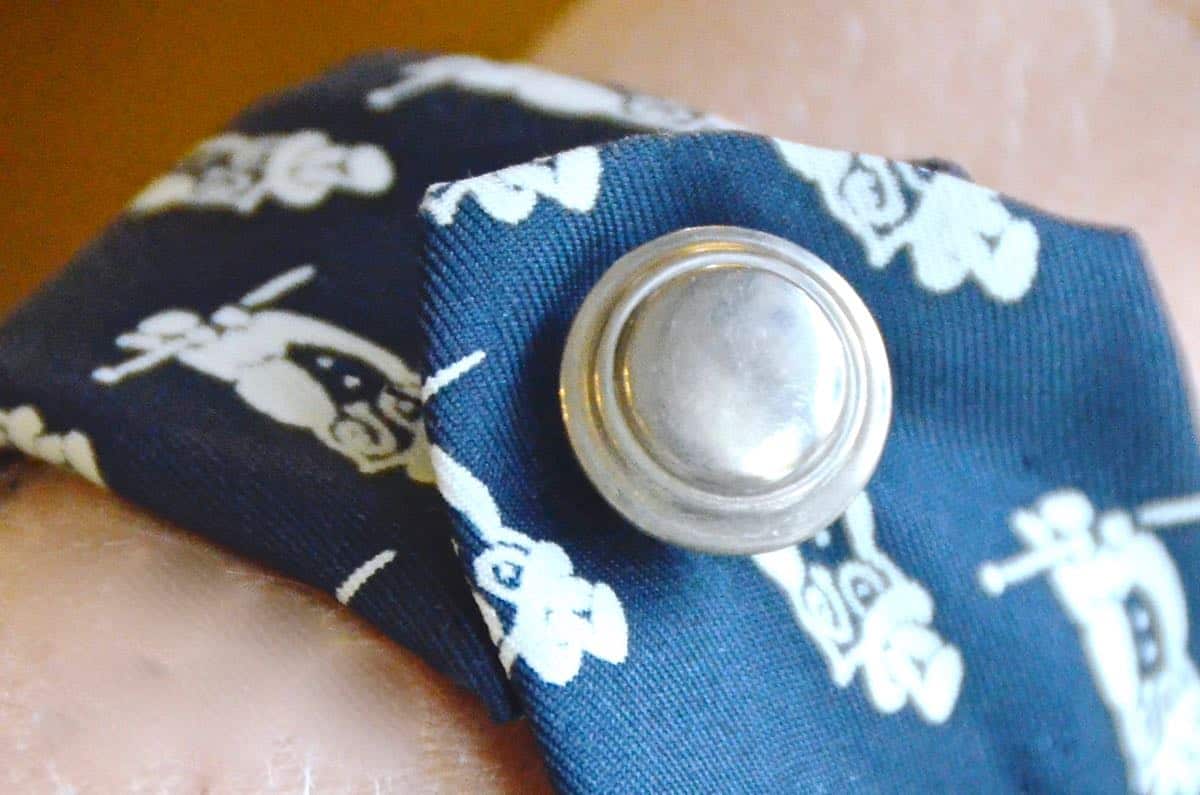 I'm no hand model, but I'm loving the bracelet.  And it's a nice little homage to my rock star grandpa.  (Sidenote: he was fascinated by the internet and all the information it afforded him… I can only imagine what he would have made of this little blog!)