Let's be honest.  Valentine's Day with small kids is, well, different than it was in those early hubba hubba days.  But it's also a sweet time to remind ourselves why this person snoring next to us is the only person on the planet who we want to be next to when the alarm goes off each day.  When I think of love and my husband, it's hard not to remember the magic of our wedding, so that's where I headed for his Valentine's gift.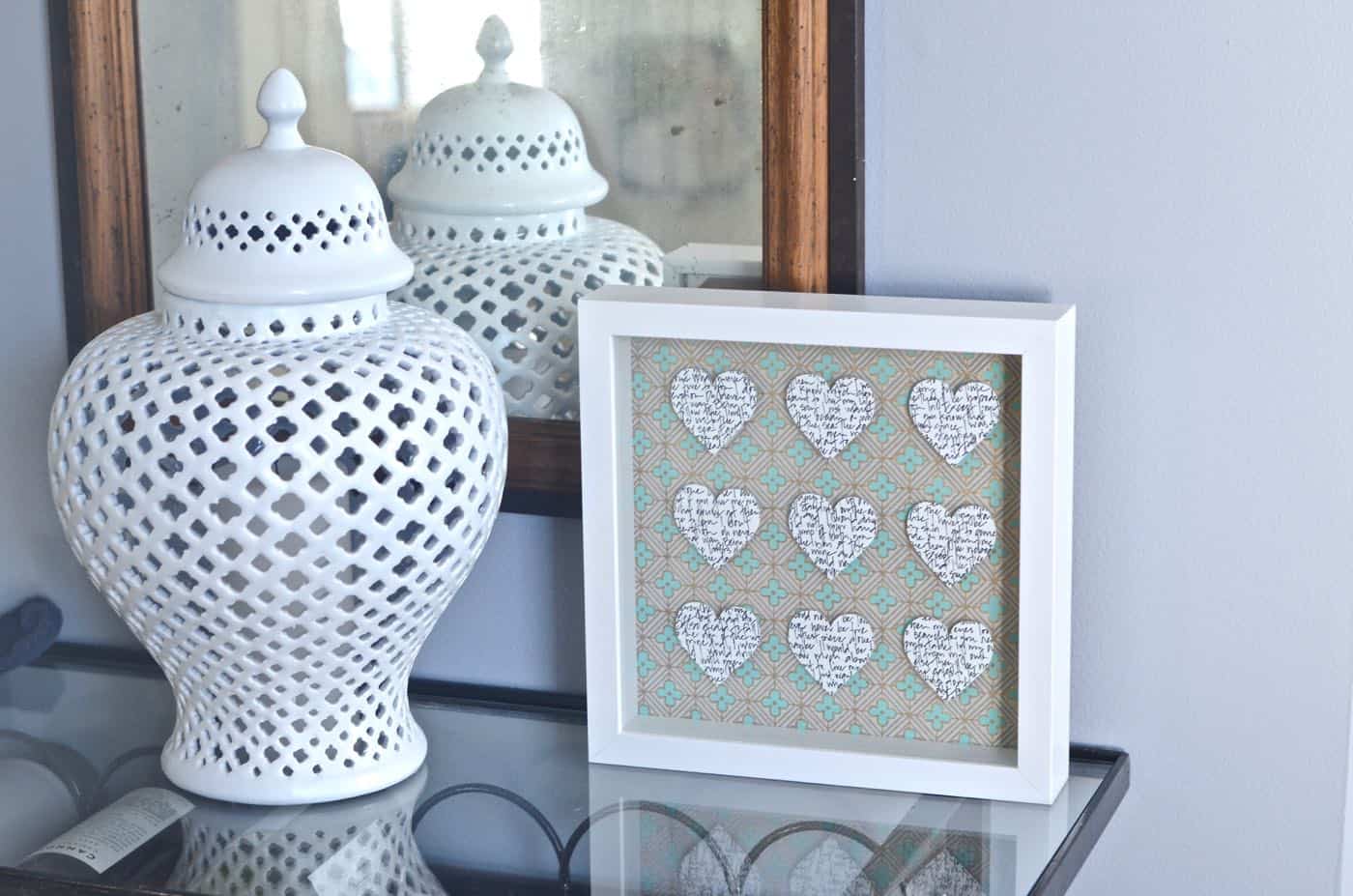 Valentine's Shadow Box
It started with this frame from Ikea (I'm getting like 12 of them next time I go… they're perfect for shadow boxes), some card stock and a lovely piece of paper for the background. (Full material list at the end of this post!)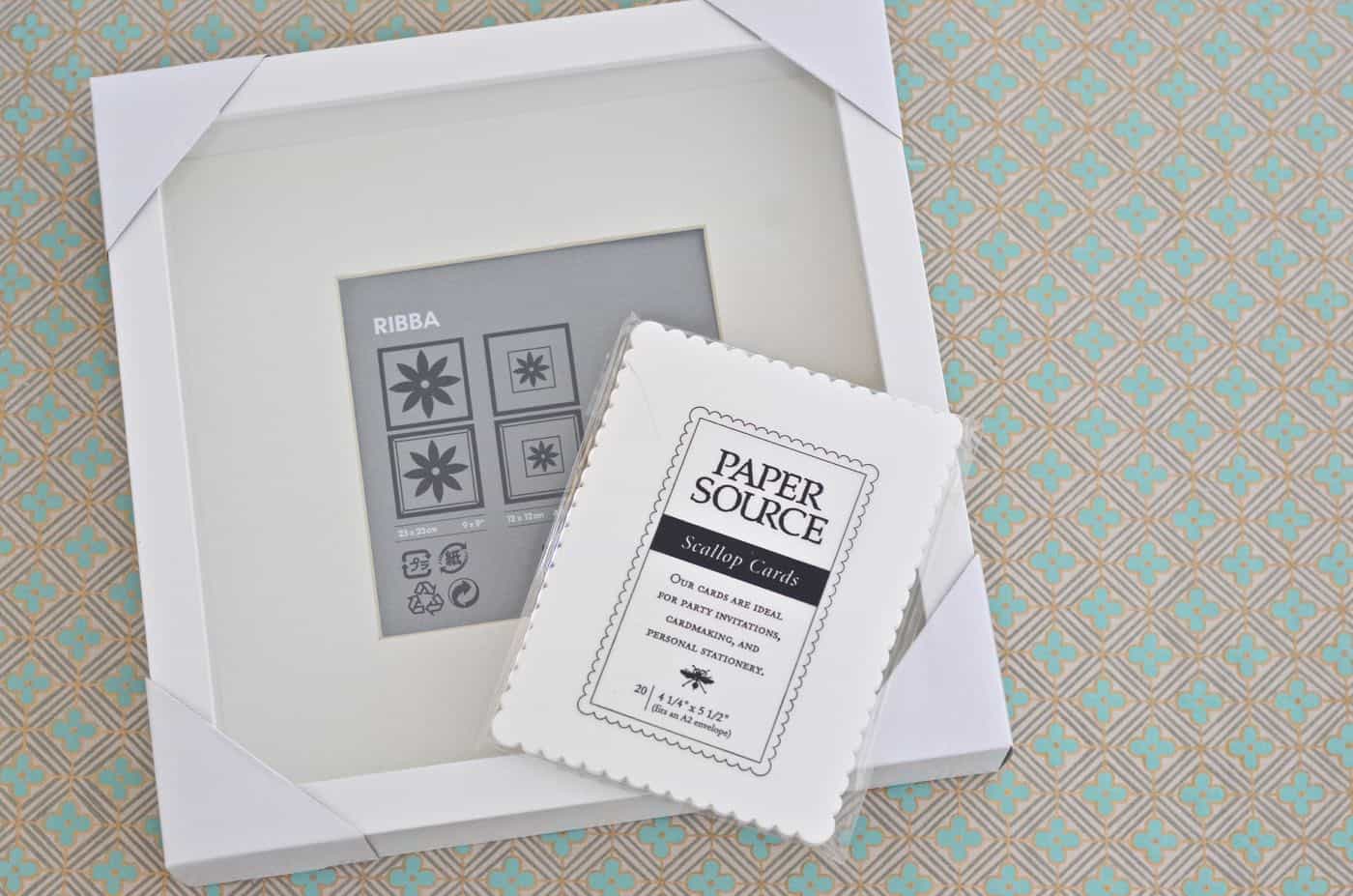 I used the existing mat board from the frame to measure my background paper and cut it with a blade and a straight edge.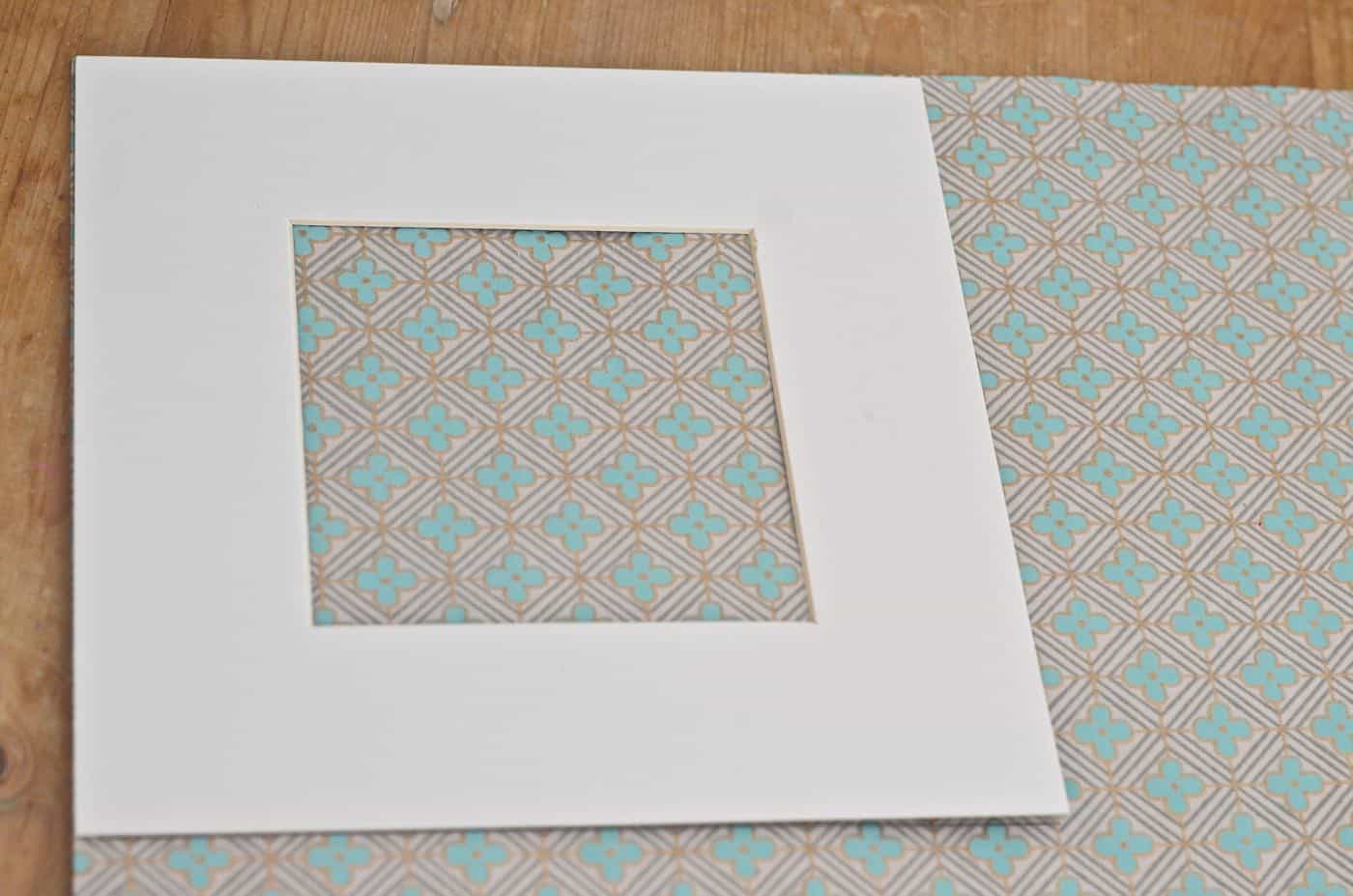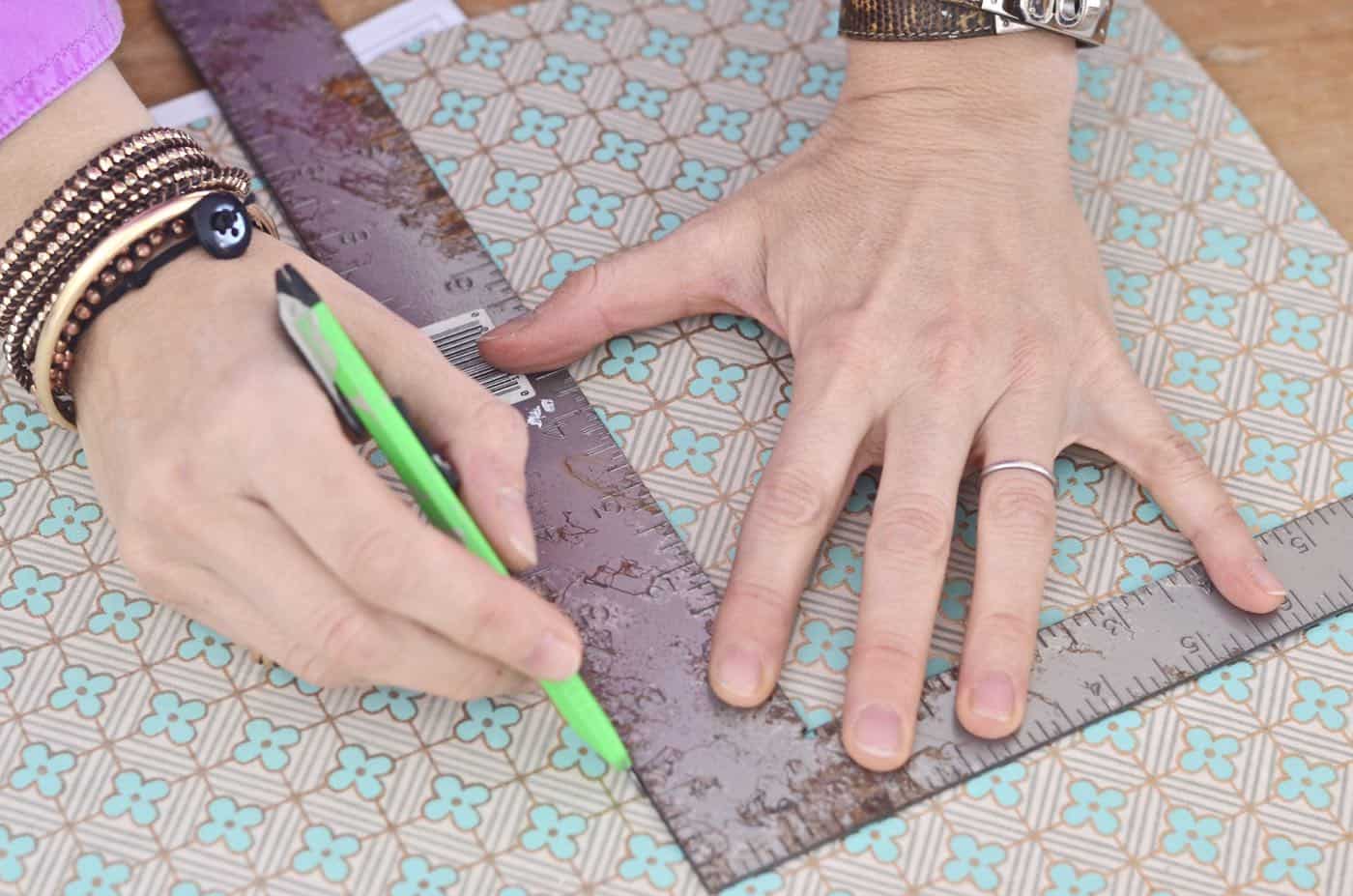 To avoid any wrinkles on the paper, I used double stick tape.  Worked like a charm.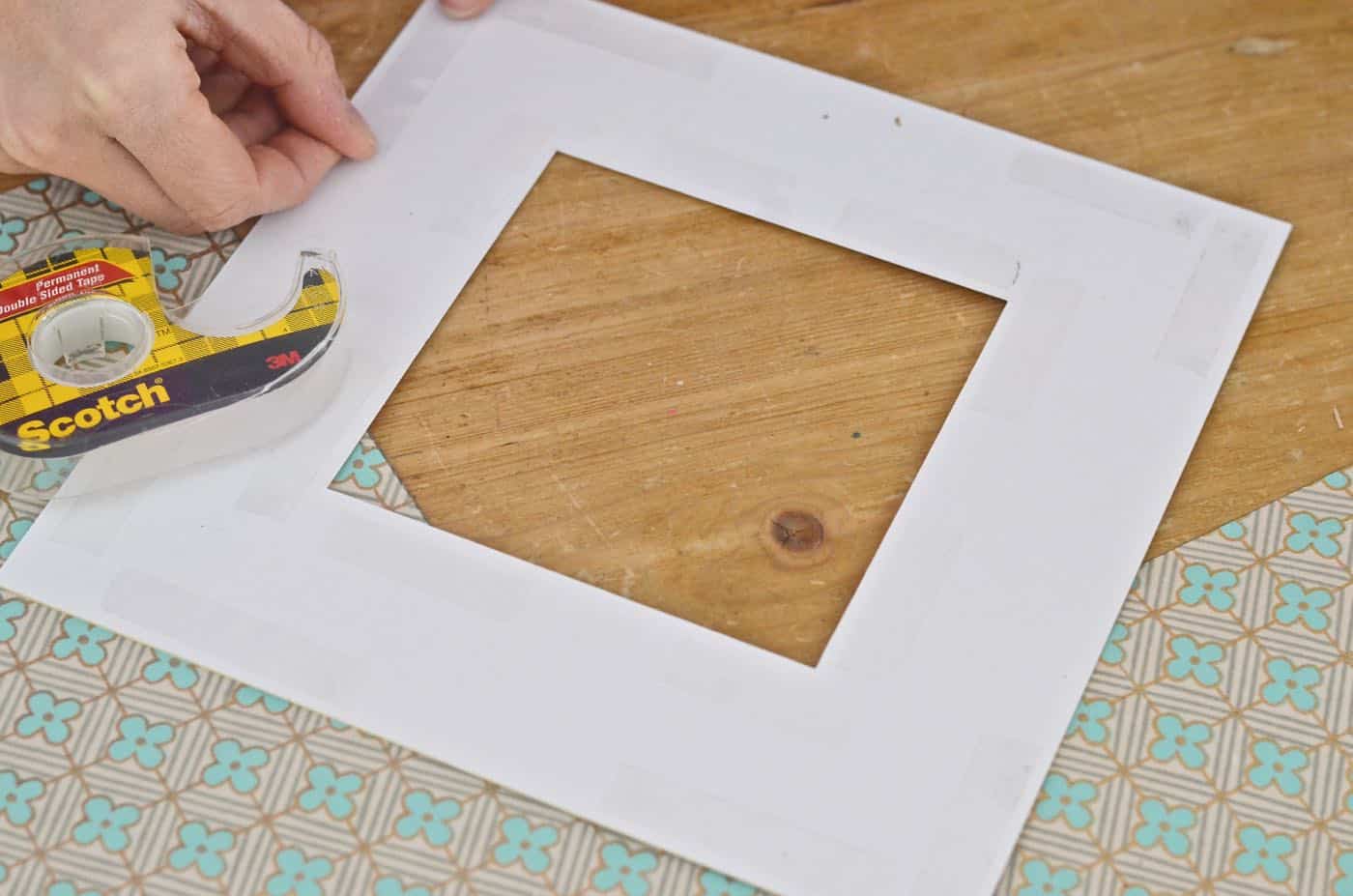 For the romantic element of this, I went back to our first dance song.  It was written and performed by Mark's favorite band- his brother's (Brown Couch). You know how the first cords of a song can bring you back to a moment in time, well this one does it for me. Every time. Using a fine tipped black pen, I wrote the lyrics onto my card stock.  The first time, I was a little too lose with penmanship, so I went back and did it again nice and dainty-like.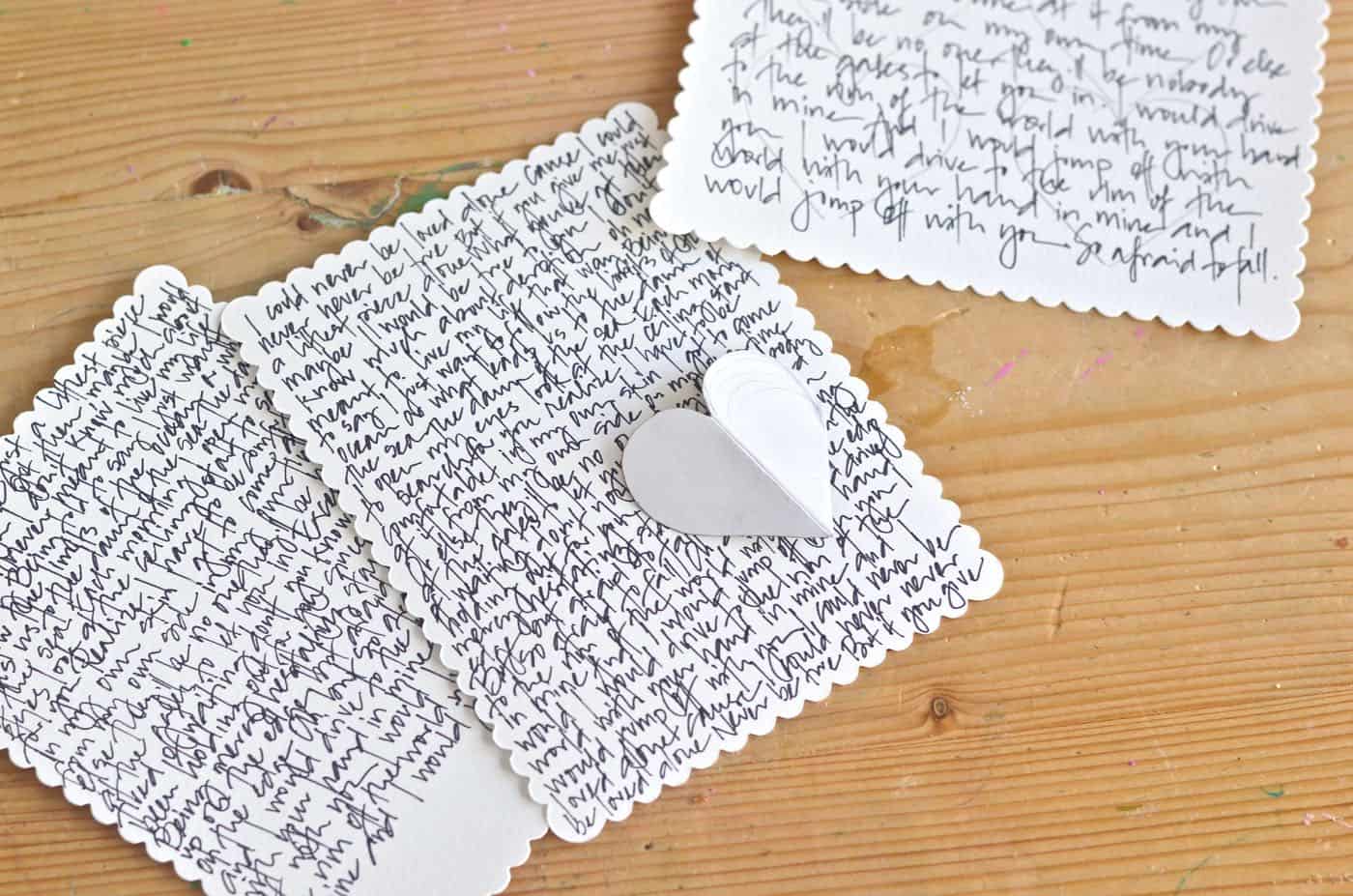 The folded corners from the Ikea frame were actually perfect for a heart stencil, so I used that to trace and cut out 9 hearts from my lyric scrawl.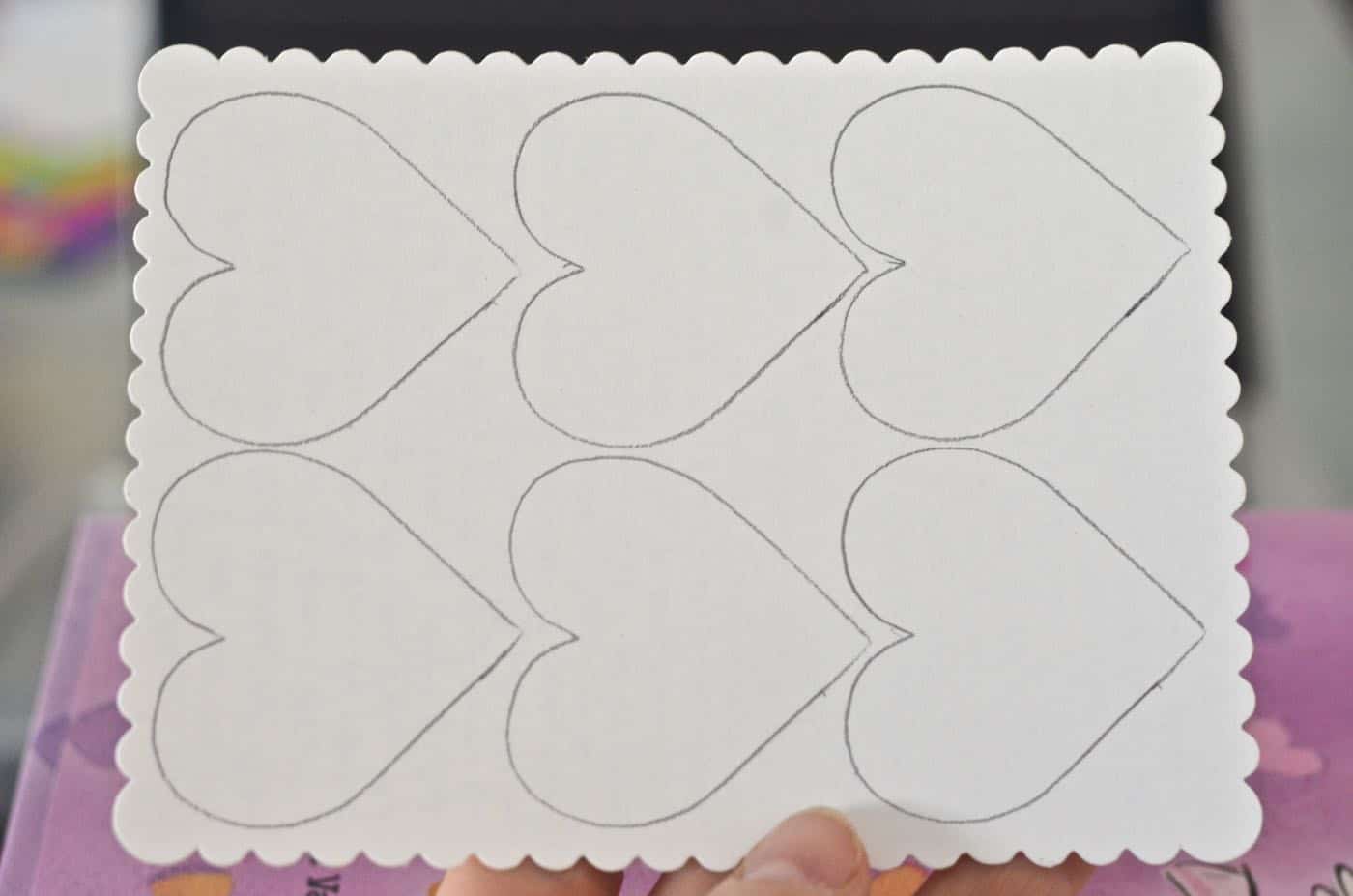 I marked my paper to ensure that the nine hearts would be equidistant.I used mounting tape (the thick stuff) and stacked it up four times to raise the hearts well above the background.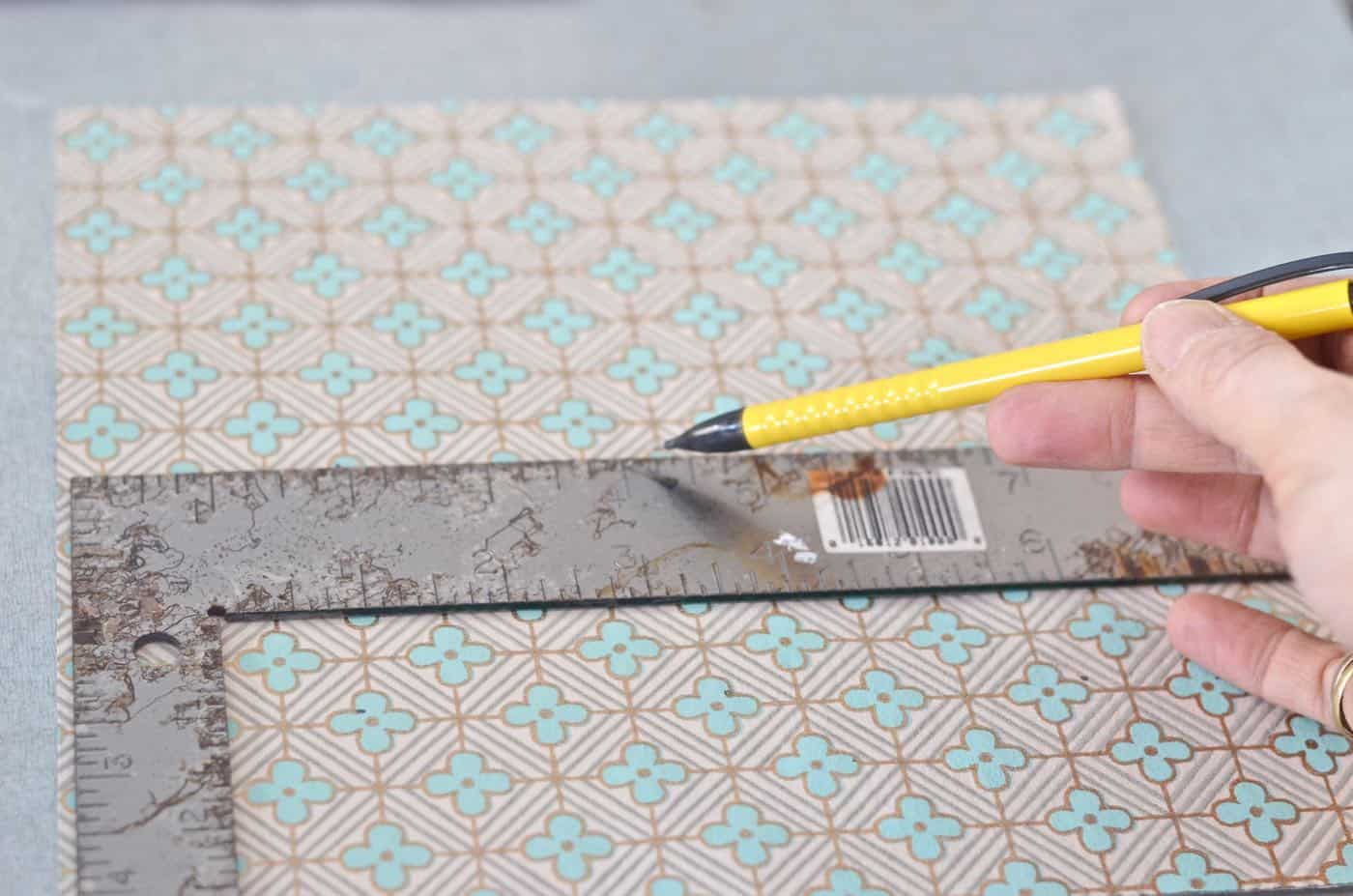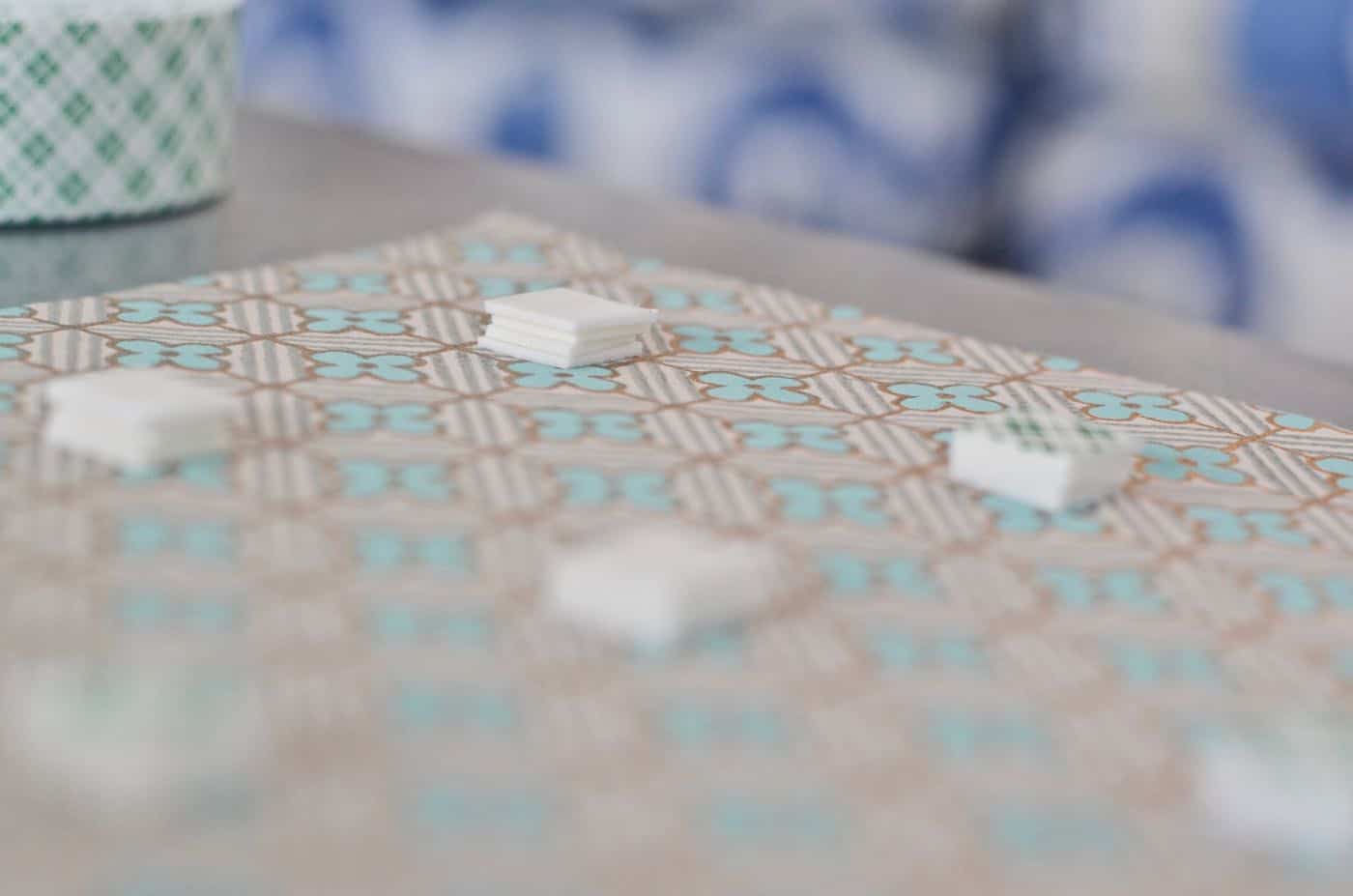 Popped it into the frame and personalized Valentine art is done!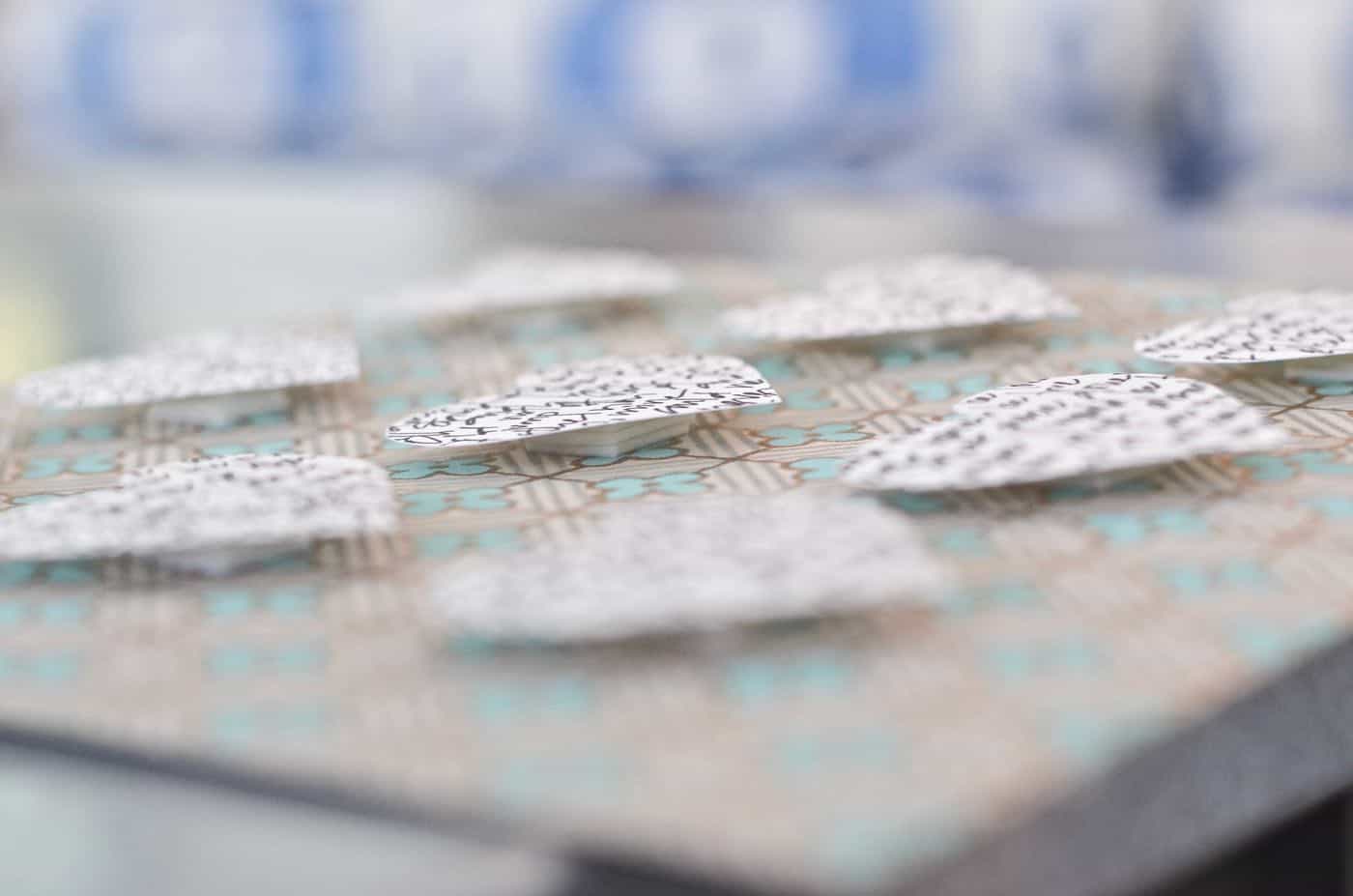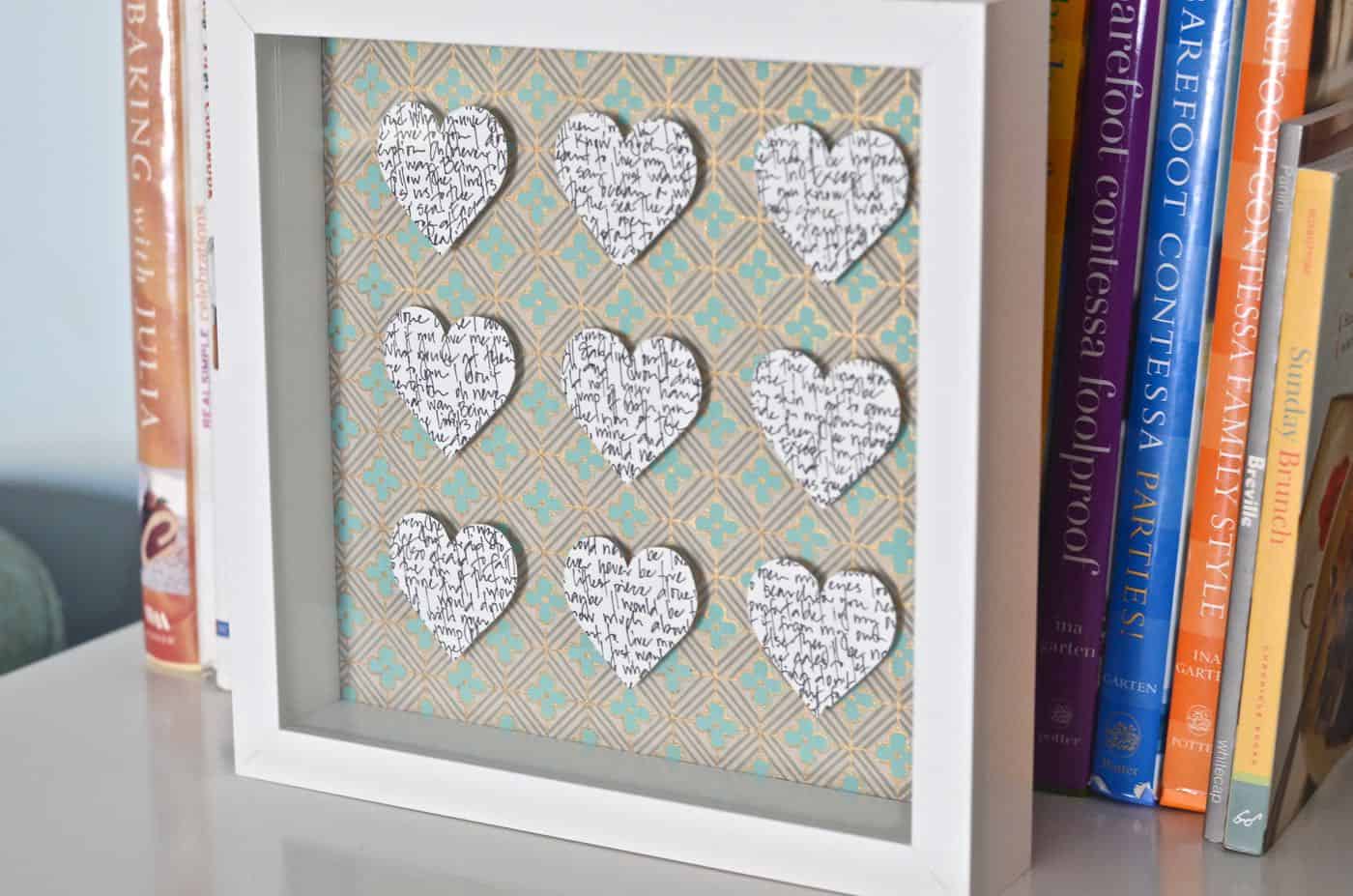 You could totally do this for any occasion…
• First dance lyrics like this could also work for an anniversary gift
• Special dates could mark someone's birthday
• Sweet words of endearment could decorate a baby shower gift
• Nicknames for mothers day
• A school song for a graduation gift
Endless options…
Materials for Valentine's Shadow box