Making Giant Cardboard Food
Psssst… this post *might* contain affiliate links: see my disclosure here.
Why I Love Making Giant Cardboard Food
A few months ago, I started making giant cardboard food… just for fun.

Storytime: When I turned 12, my aunt took me on a weekend away to NYC. She lived there so I guess it was more of a weekend away for me and not so much her, but I have vivid memories of this visit and what we did. We saw Desperately Seeking Susan, I bought dozens of jelly bracelets on the streets of SoHo and I picked up a turquoise sweatshirt with neon splatter paint and a store downtown that felt incredible urban and edgy to my madras shorts wearing self. But the reason I bring up this trip NOW, is that we also went into a store that clearly left an impression on my frontal lobe: Think Big. It not longer exists, but as you can imagine everything in stock was oversized. A giant toothbrush, a giant matchstick, a giant thumbtack, a giant eraser… kitsch at its BEST! I dreamed of having that giant pencil perched in my bedroom, but the price tag was well into the thousands so my dream never became a reality. Until now!
DIY Cardboard Food
I have a confession…. I have NO memory of what the actual spark was for my first food project. I just remembered this feeling of urgency that I had to make a giant cup of hot chocolate. I could picture the finished product in my brain, but I had to figure out how to put this thing together. How to build a giant tube shape for the cup, how to work with spray foam, how to attach the handle, etc. etc. The hot chocolate lead to a cupcake which lead to gingerbread men and on and on.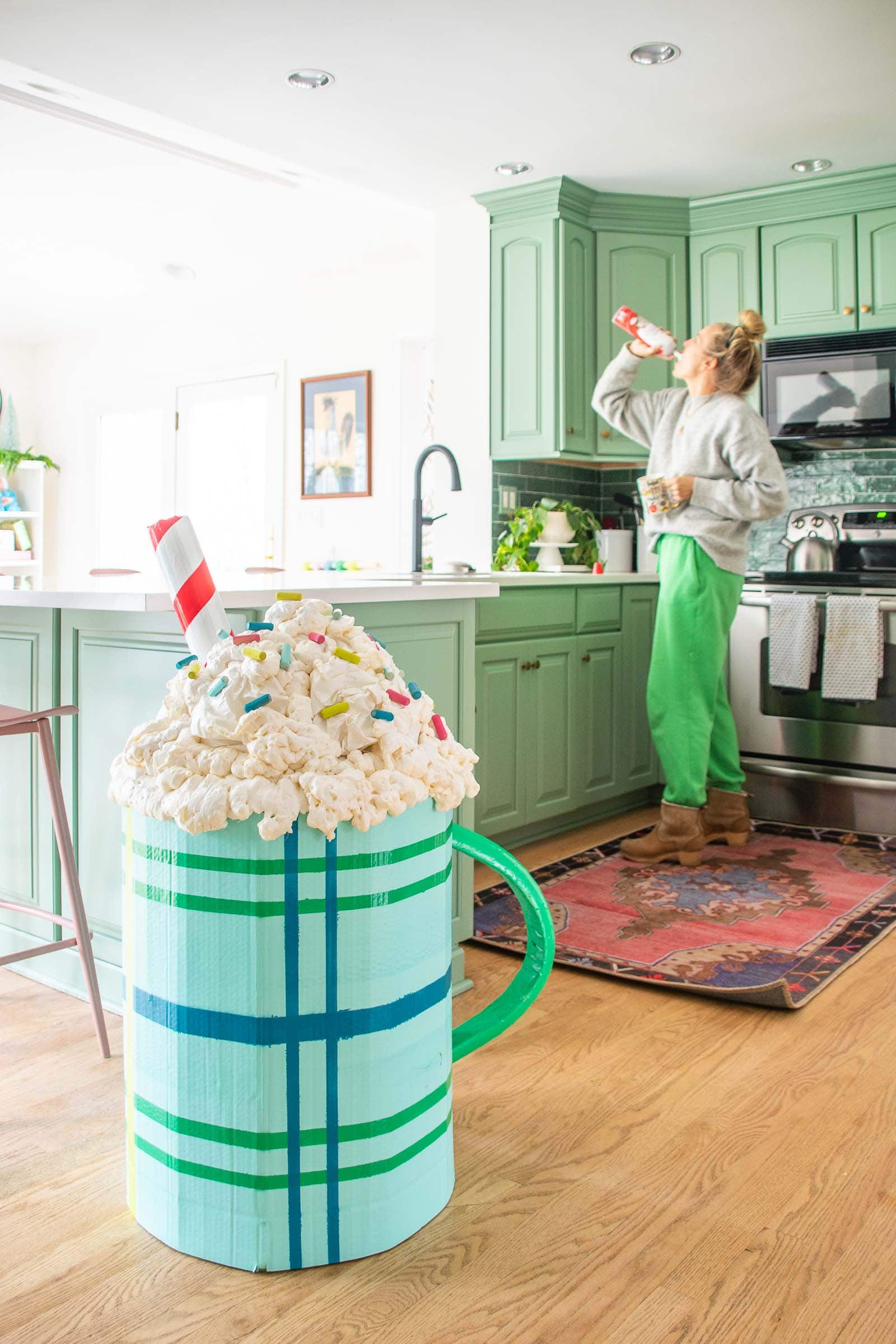 For YEARS I've been creating content for my website and social media with the underlying considerations being: how will this help people, how can people recreate this, will people search for a project like this online, will people Pin this on Pinterest, how can I solve a simple problem people might have… and so on. Giant cardboard food refers to NONE of this. The only two boxes it checks are that I LOVE MAKING IT and that a bunch of you seem to enjoy watching me make them.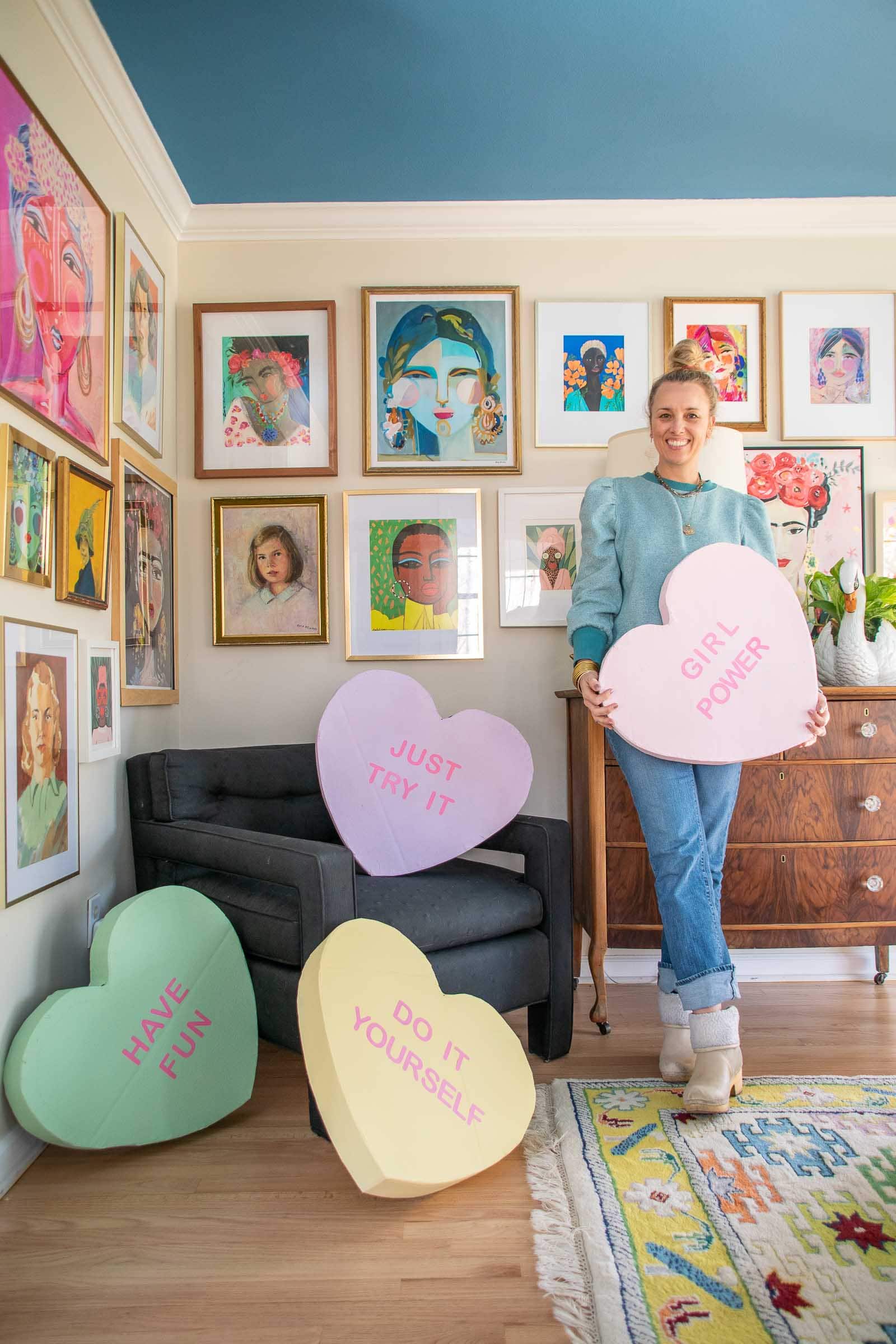 What do I love about it? I love the whimsy. I love the scale. I love that on average these cost me, like $10 to make. And I love that they're silly and fun and utterly pointless. The point of these projects is not to create a tutorial that someone could follow front to back… sure, folks can easily see how I build these and copy them, but my brain is not thinking about step outs and measurements and capturing each step in such a way that I can write up a forensic tutorial. After ten years creating content for a website, it's remarkable liberating just to create the way I did before blogging or social media entered the picture.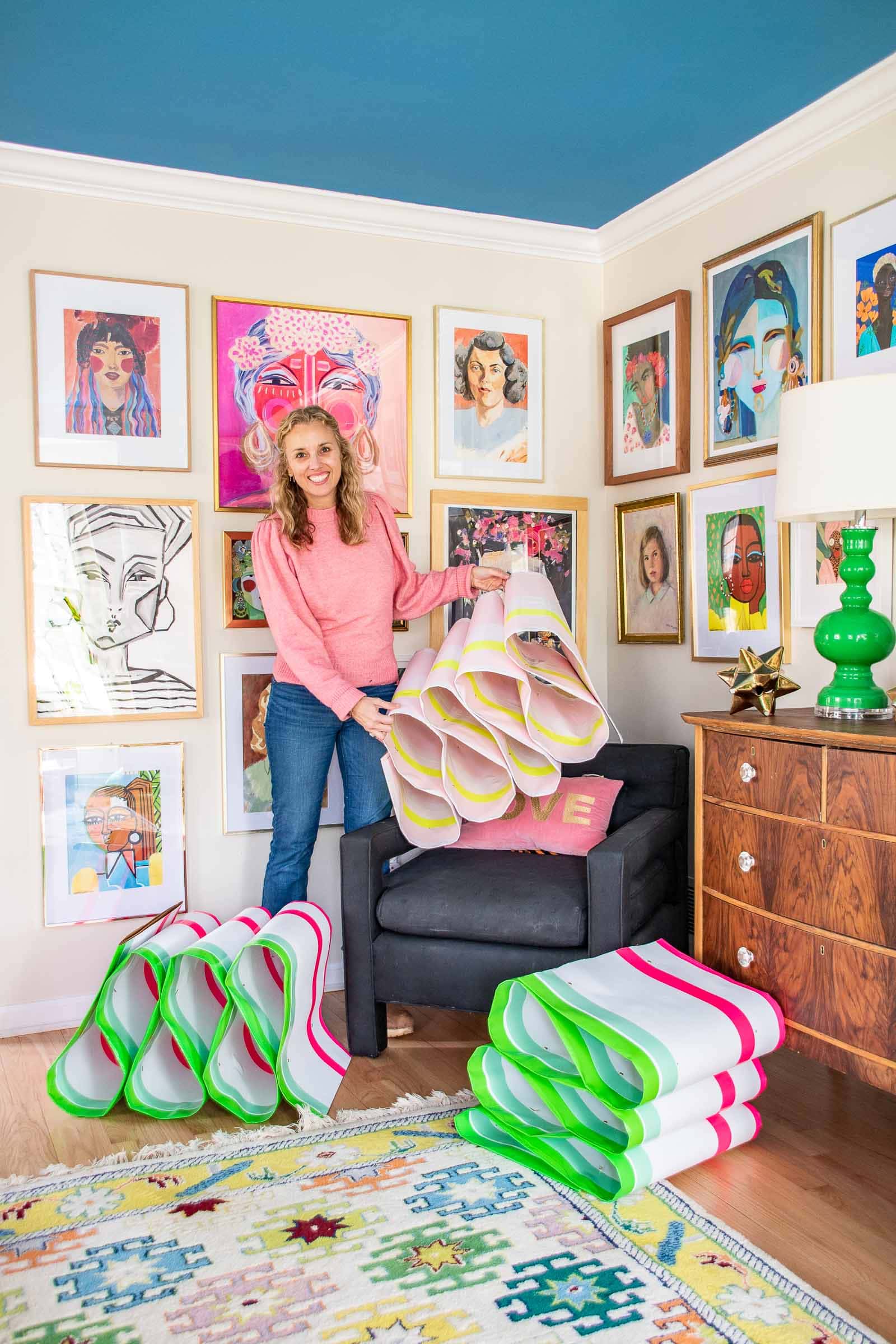 It's also fun to look back at my earlier creations and think about what I would do differently…. small techniques I've learned by making each food. New materials I've tested that prove more effective. It's a safe place to experiment and explore and to try new things. When you're dealing with old cardboard boxes, there's little risk! If I completely screw up one part of the project… I'm out a few pieces of cardboard and not a $60 sheet of plywood! I like that math!
Finally, and this is where I've been a bit of a broken record… it brings me joy. Making food may not bring YOU joy, but something else will and that's the point. Adults are really good at setting goals and agendas and To Do lists and most, if not all, of our time is spent working towards these goals and agendas and To Do lists. Heck, we will even include items in our To Do list for the sole purpose of checking them OFF our To Do list. If there's not a "why" or a reason, we skip it. And sometimes the very thing that makes us happy has NO REASON. So this giant food is my little reminder to myself that sometimes we need to do something just for the heck of it.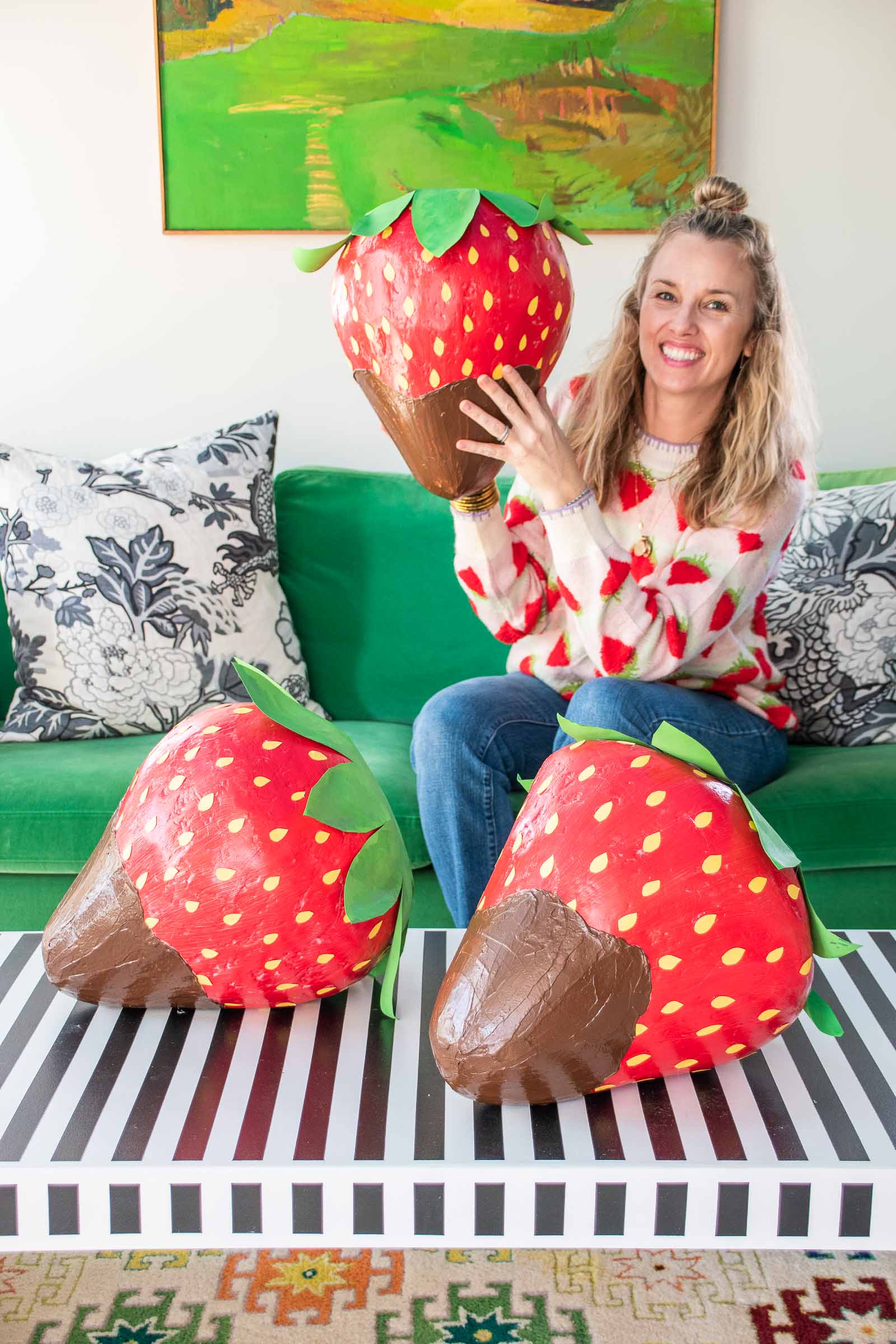 Go find your hobby. Try the new thing. Rock tumbling? Crochet? Scrapbooking? Jigsaw Puzzles? Flower pressing? Doesn't have to be practical or purposeful. Just has to bring you joy and happiness. Leave me a comment and let me know what you wish you could do just for fun.
And then go do it!!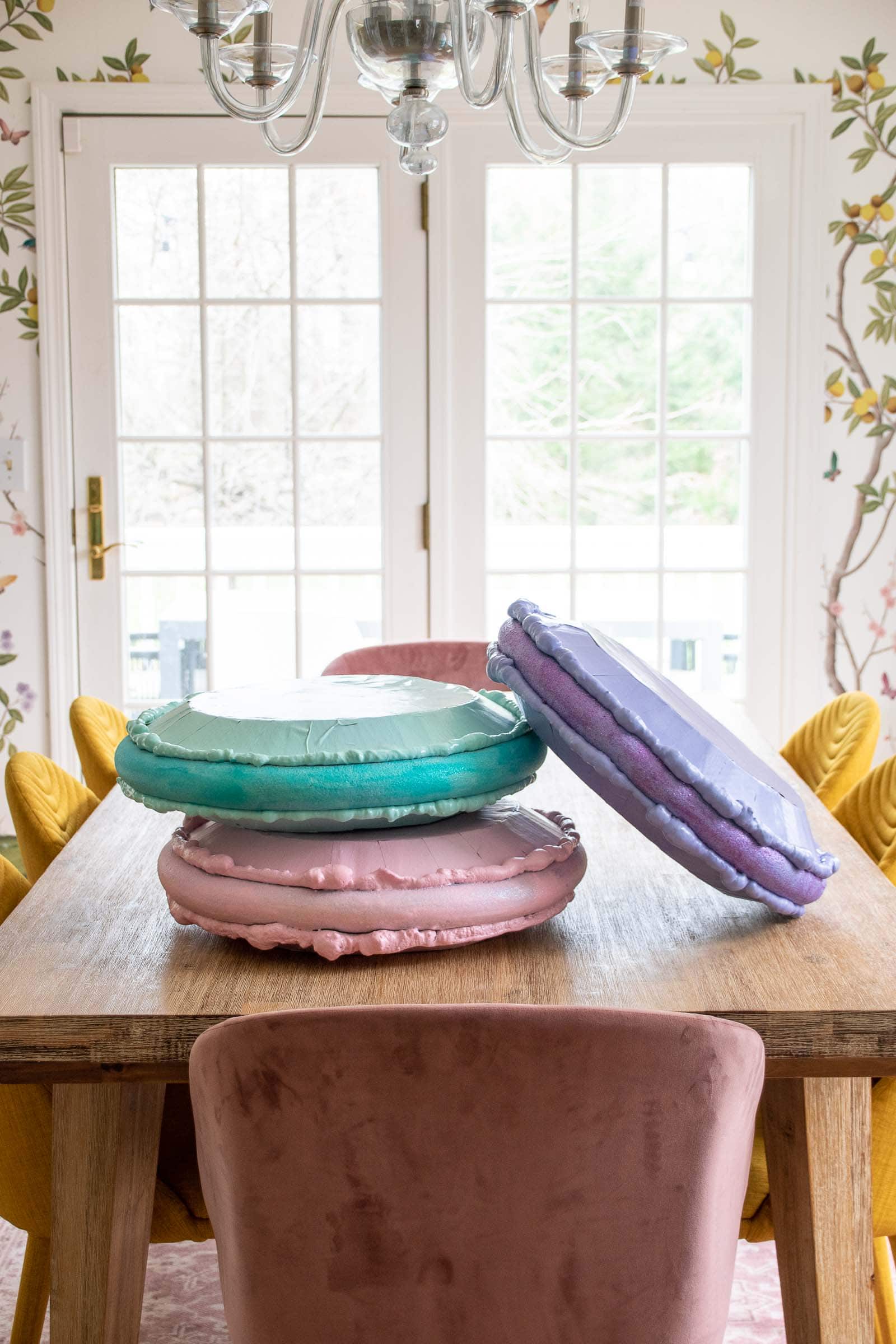 Helpful materials. (It never occurred to me to write a How To post about making giant food because the point of the giant food is just to experiment and have fun. That said… there are some go to items I use a lot that may help if you're interested in making fun cardboard stuff too!)