$8 Marbled Lamp Makeover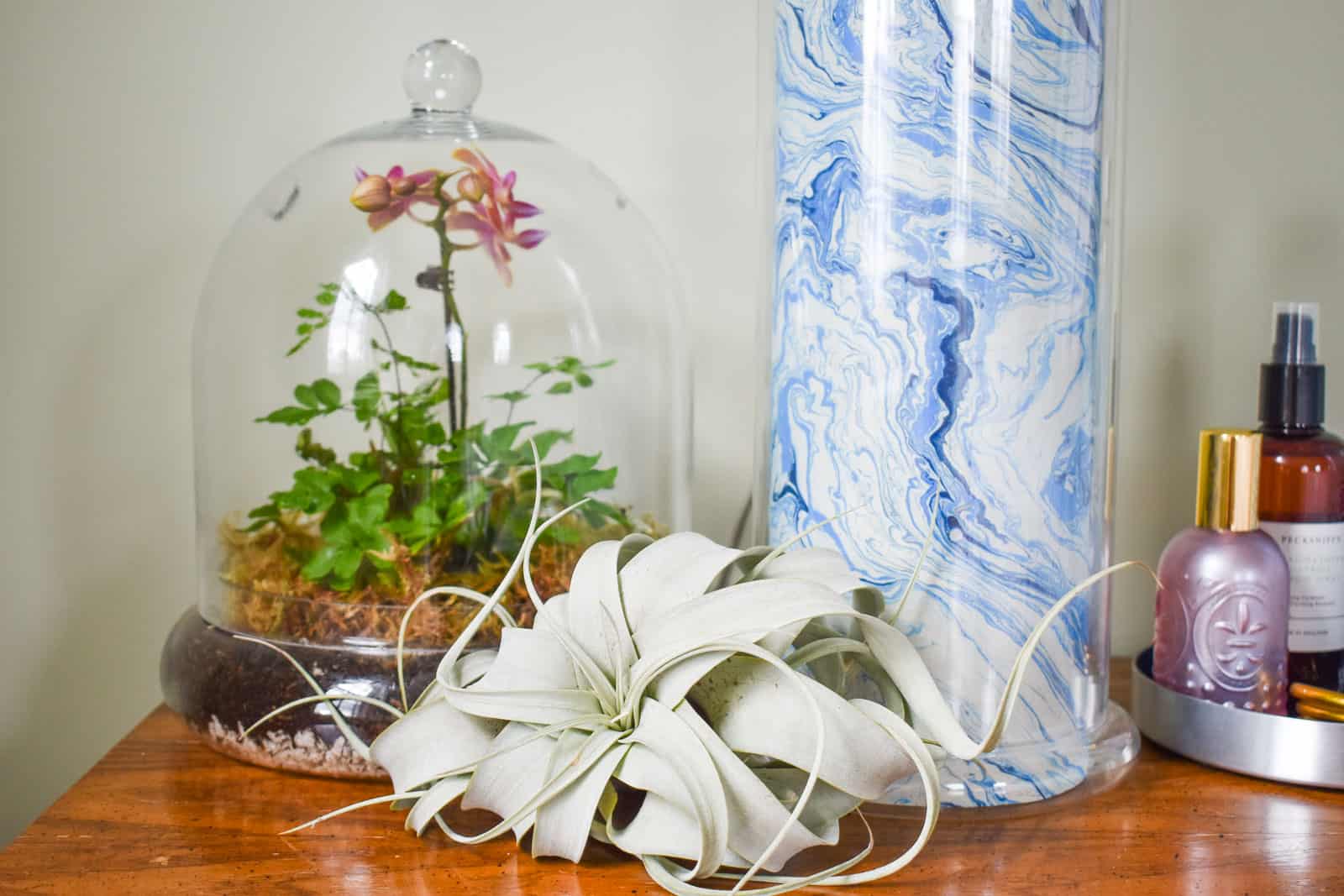 One of my favorite Spring Updates from the Spring Bedroom Reveal was the makeover I gave the glass lamps next to our bed.
How far would your jaw drop if I told you I converted those glass lamps into blue and white marbled beauties for $8. EIGHT! Here's my little secret…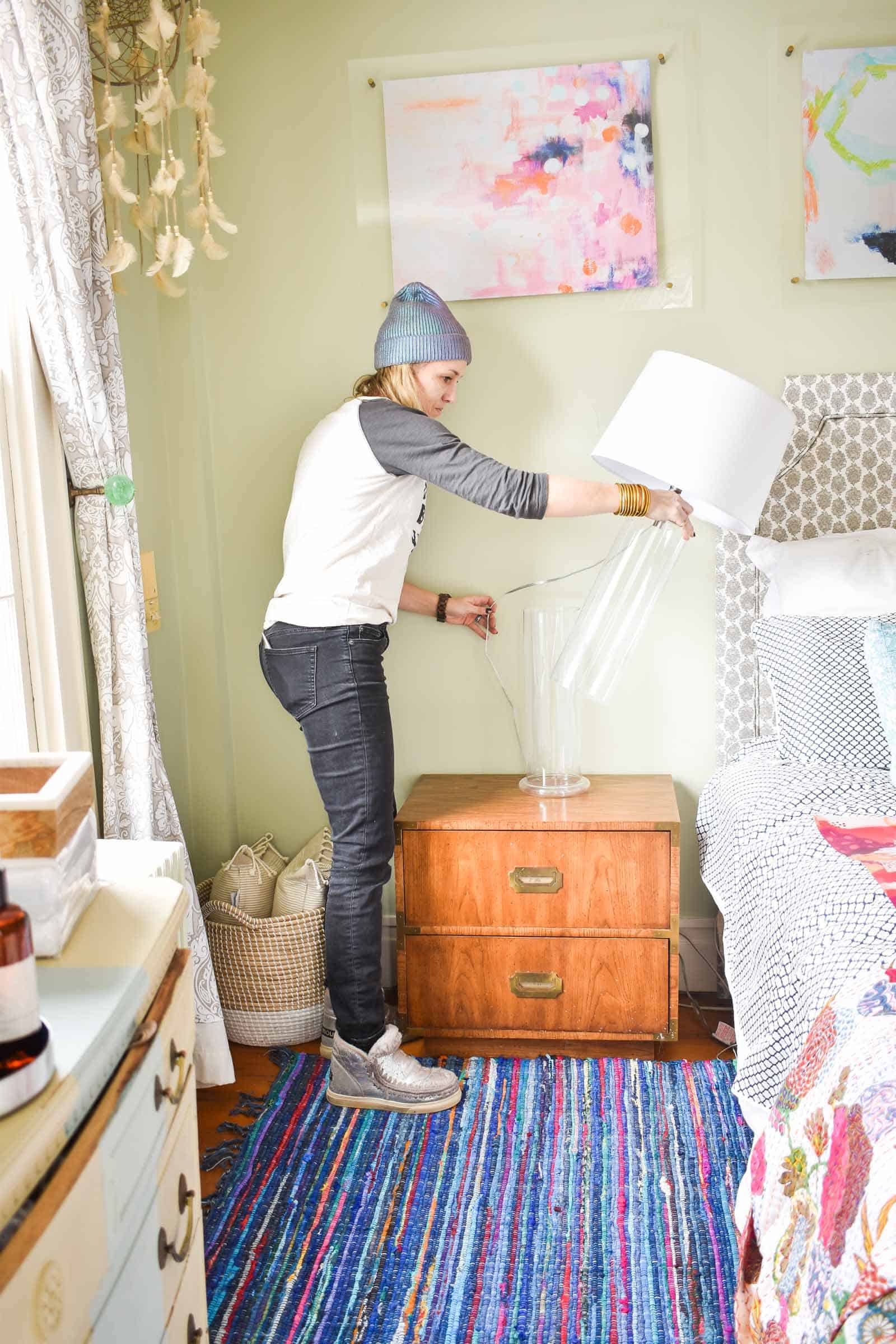 These are super similar to the lamps I have. They're meant to be filled! I actually tested what they looked like with flowers and succulents inside, but both versions felt a little hokey. I headed down the road to Paper Source and grabbed one sheet of this blue marbled paper. (Affiliate links.)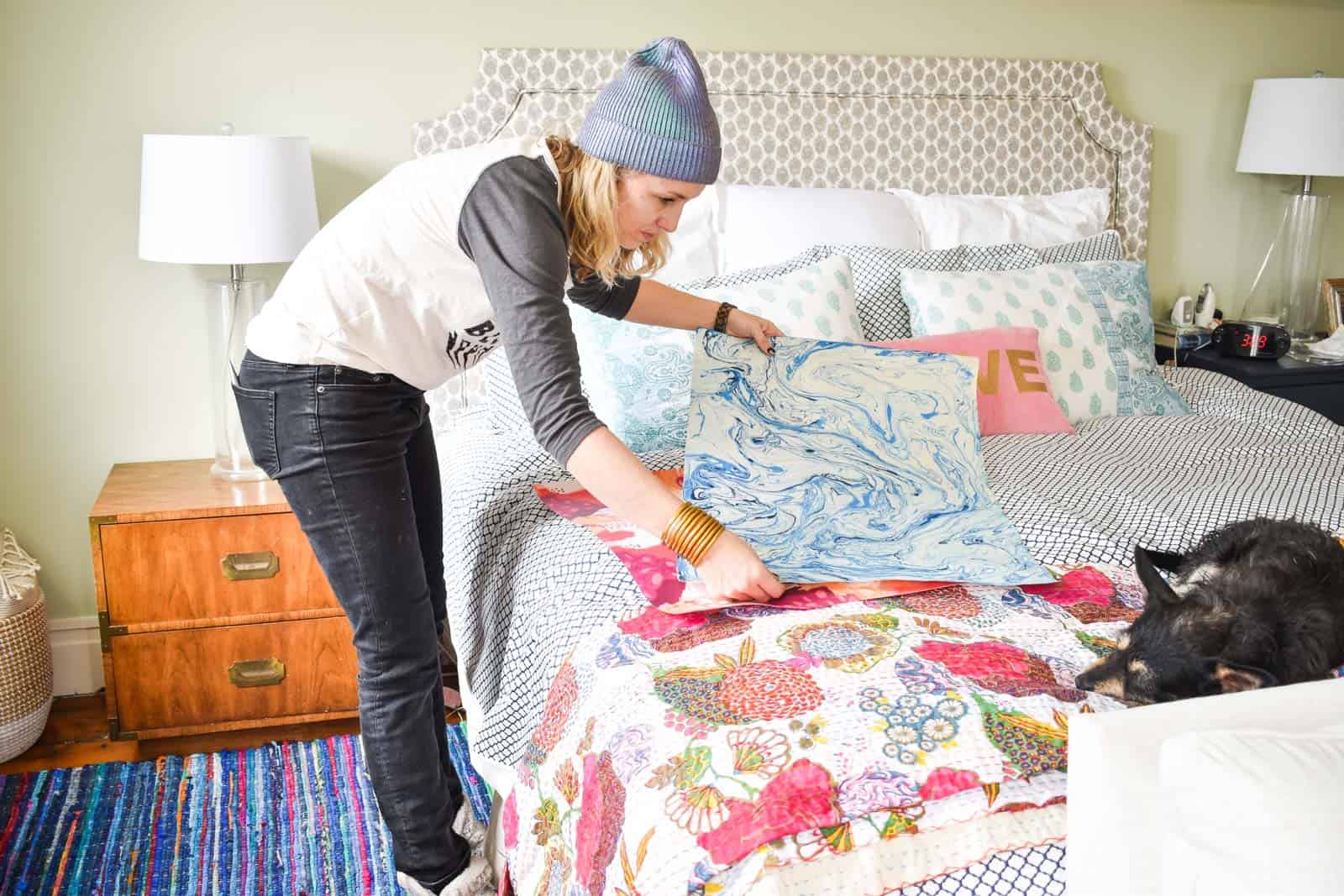 "Installation" hardly needs explanation, but I'll give it to you anyways!
Step 1. Measure the lamp height.
My super technical method involved folding over the paper at the top of the lamp.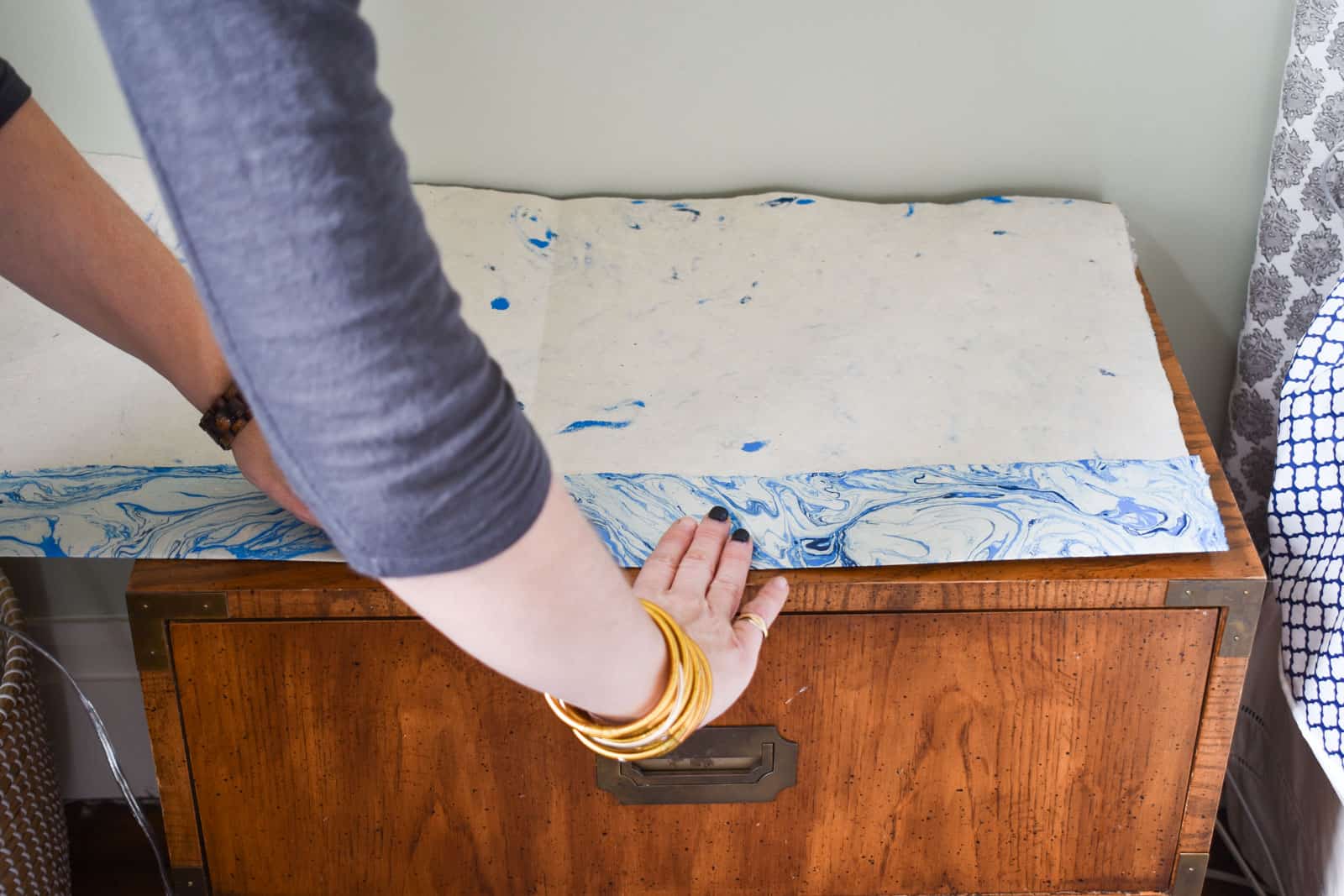 Step 2. Trim the paper
I got lucky that my paper was almost the perfect length to 'fill' both of my lamps, so I trimmed a few inches from the width of the paper and then cut it in half. I had plans of taping together pieces in order to best fill the lamp, but it turns out all I needed to do was roll up my paper and pop it into the lamp.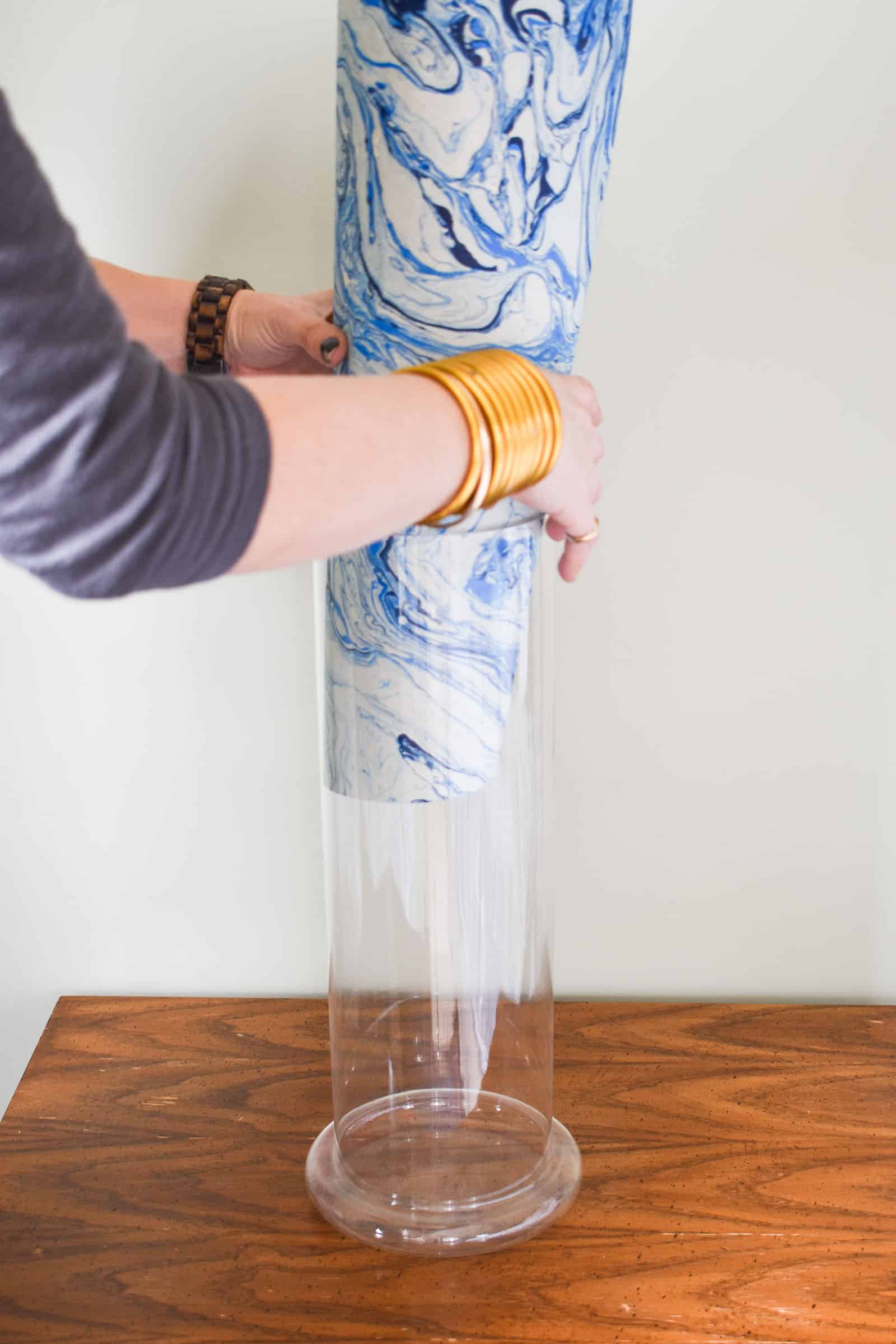 Step 3. Coffee
This is such an easy project you may as well go down and make yourself a cup of coffee to help you celebrate this epic $8 victory.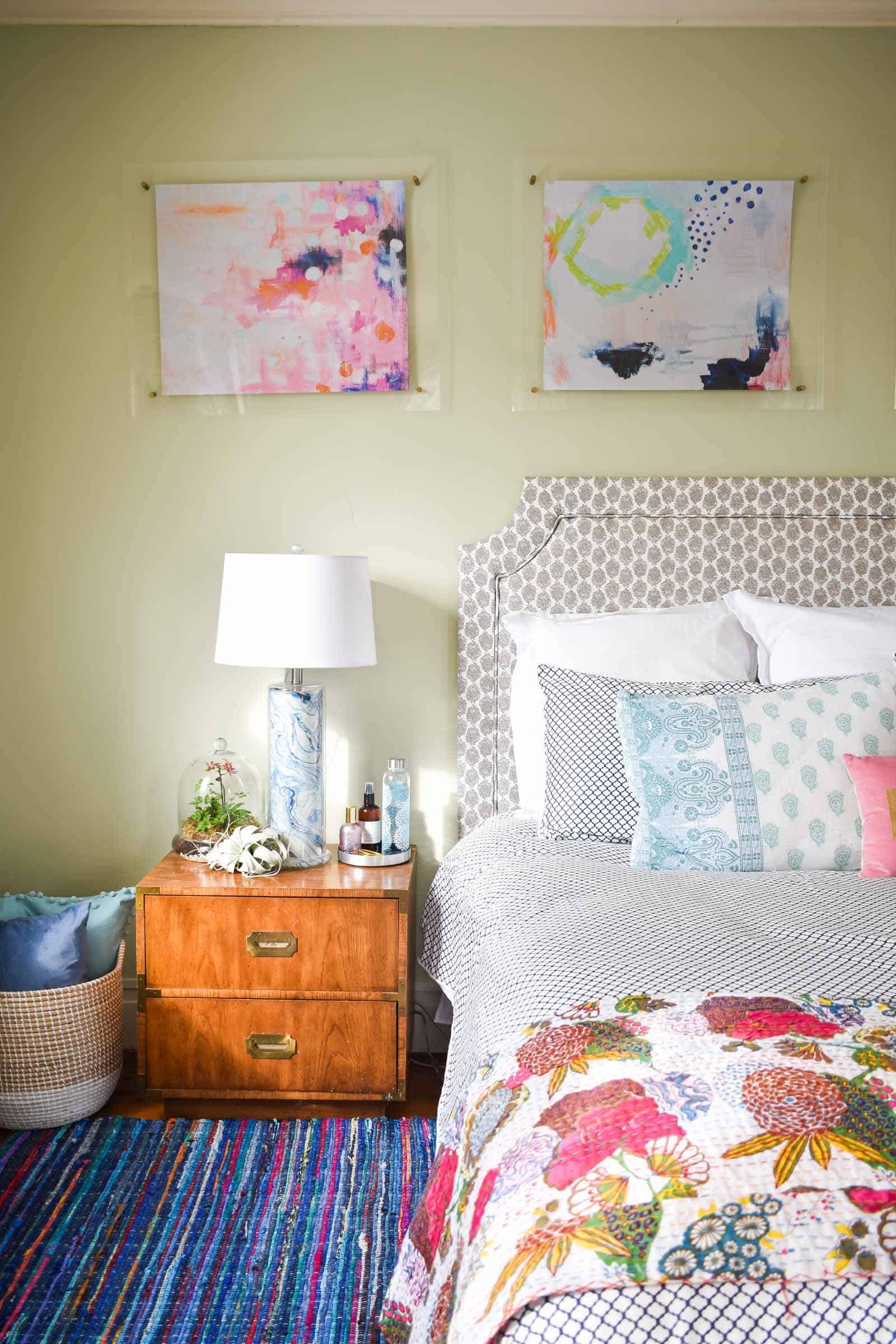 I cannot say it enough, but my favorite projects are ones that have a huge impact without a lot of effort. This one might just take the cake for the easiest makeover with the biggest before/ after!