Master Bedroom Spring Update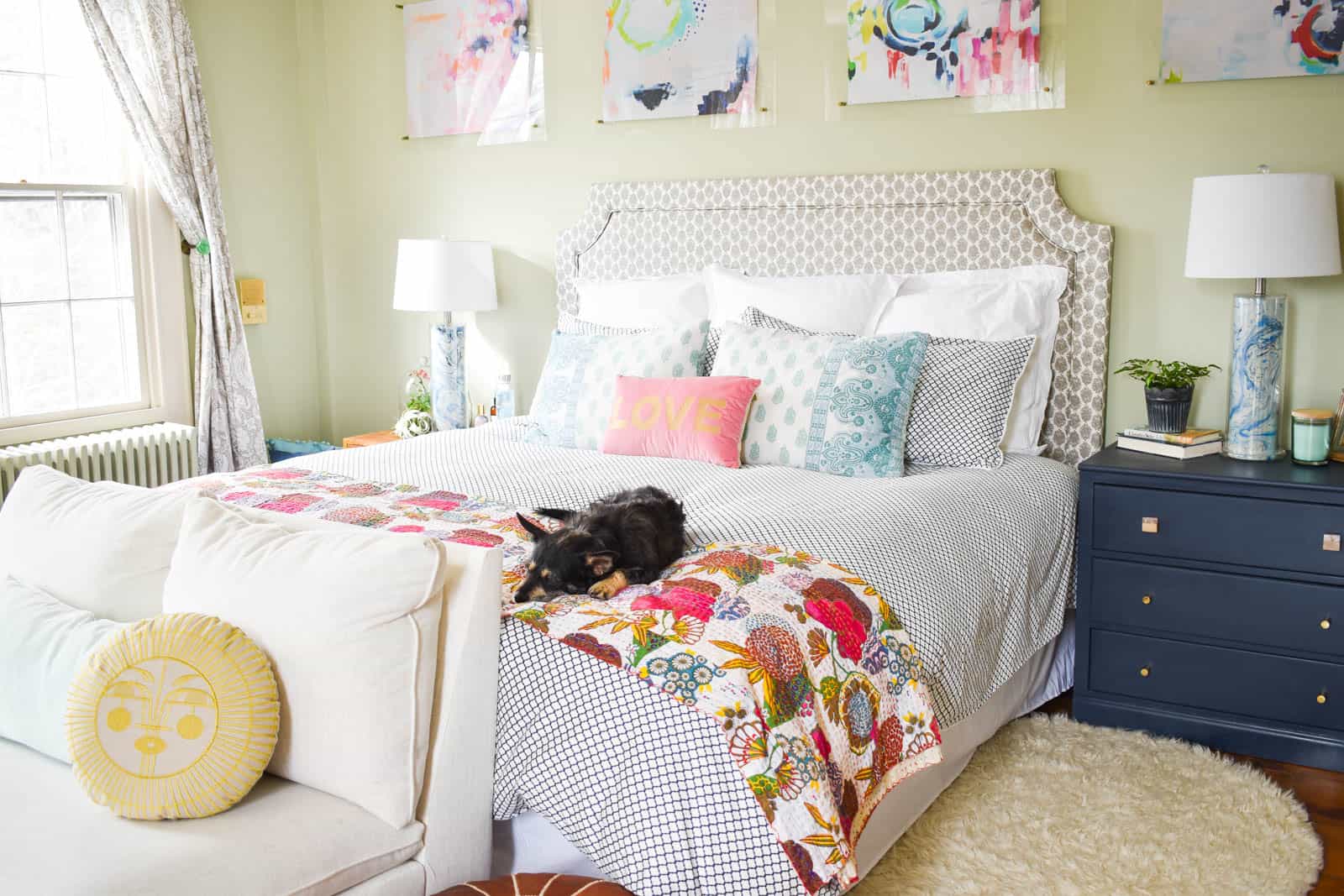 Our master bedroom is a space I don't photograph a ton because it's one room in the house that we still haven't painted… so it feels a little mismatched. But slowly but surely, I've added things that I love and it's coming together! Which is why I'm SUPER excited to share this spring bedroom refresh with you along with a bunch of super talented friends! Thanks to my friend Camila from Effortless Style for putting this all together and thanks to Crane and Canopy for providing the bedding springboard for our updated bedroom!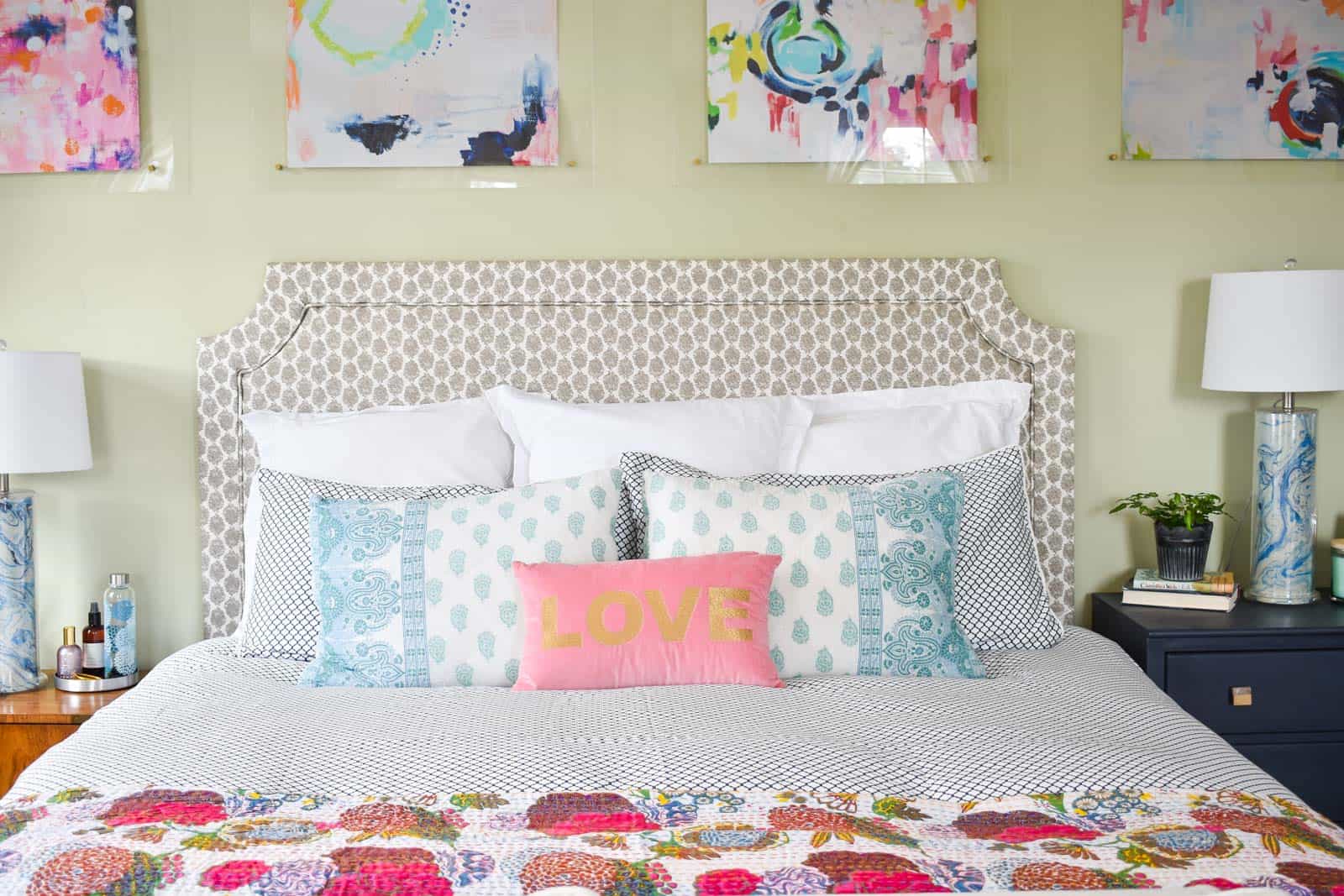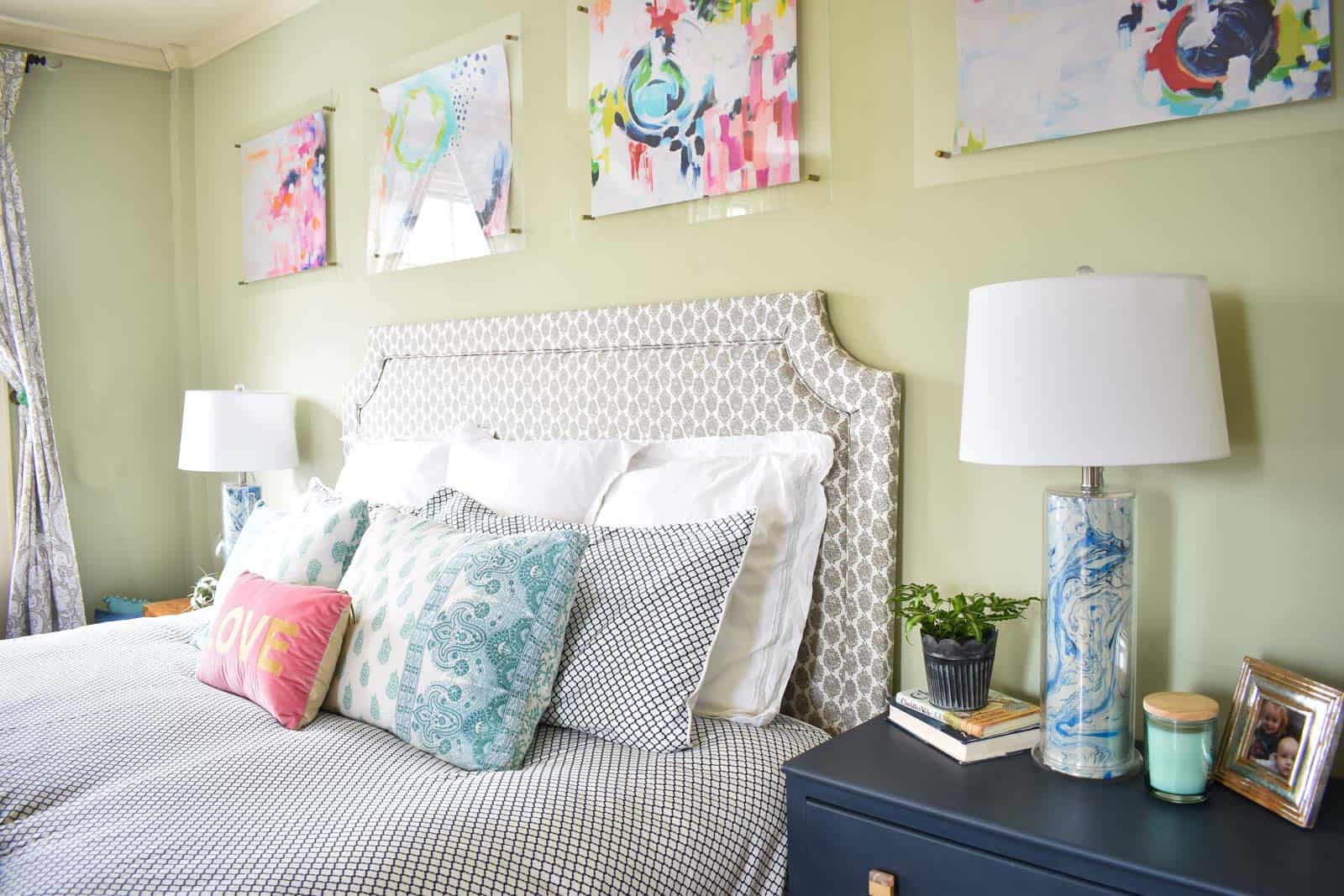 Ever since I swapped out the artwork above the bed for these prints by my friend Julia, I've been reintroducing some bright colors into the space: navy blue and pink and aqua. To see how I made those clear floating frames, check out the tutorial here.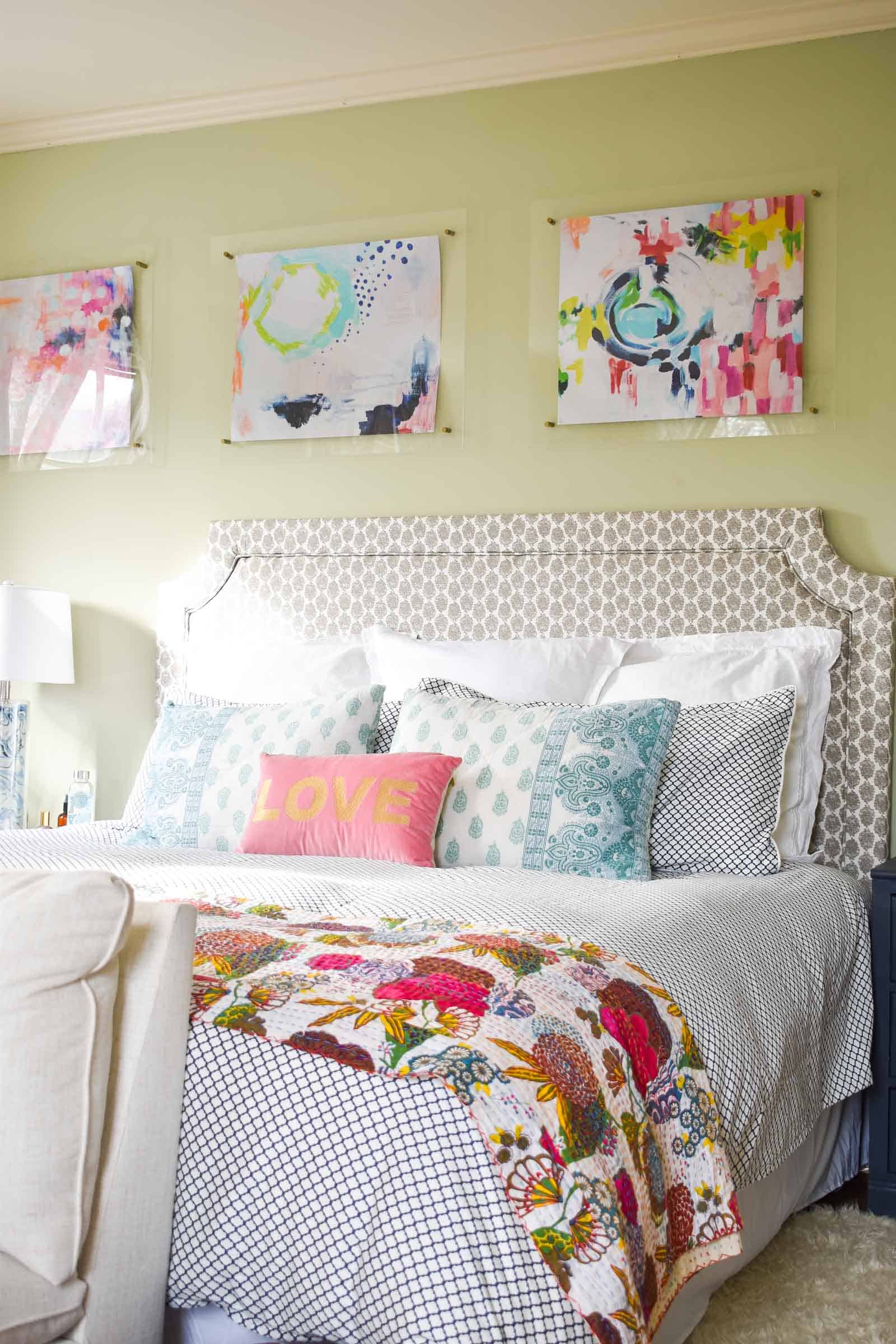 Since you all haven't seen this space since I updated it a bit for my Design*Sponge tour, let me back this train up and show you some other changes I've made. I grabbed that kid's dresser at the ReStore, painted it with some leftover paint from the third floor gallery wall (BM Hale Navy), and swapped out the knobs for Mark's new bedside table.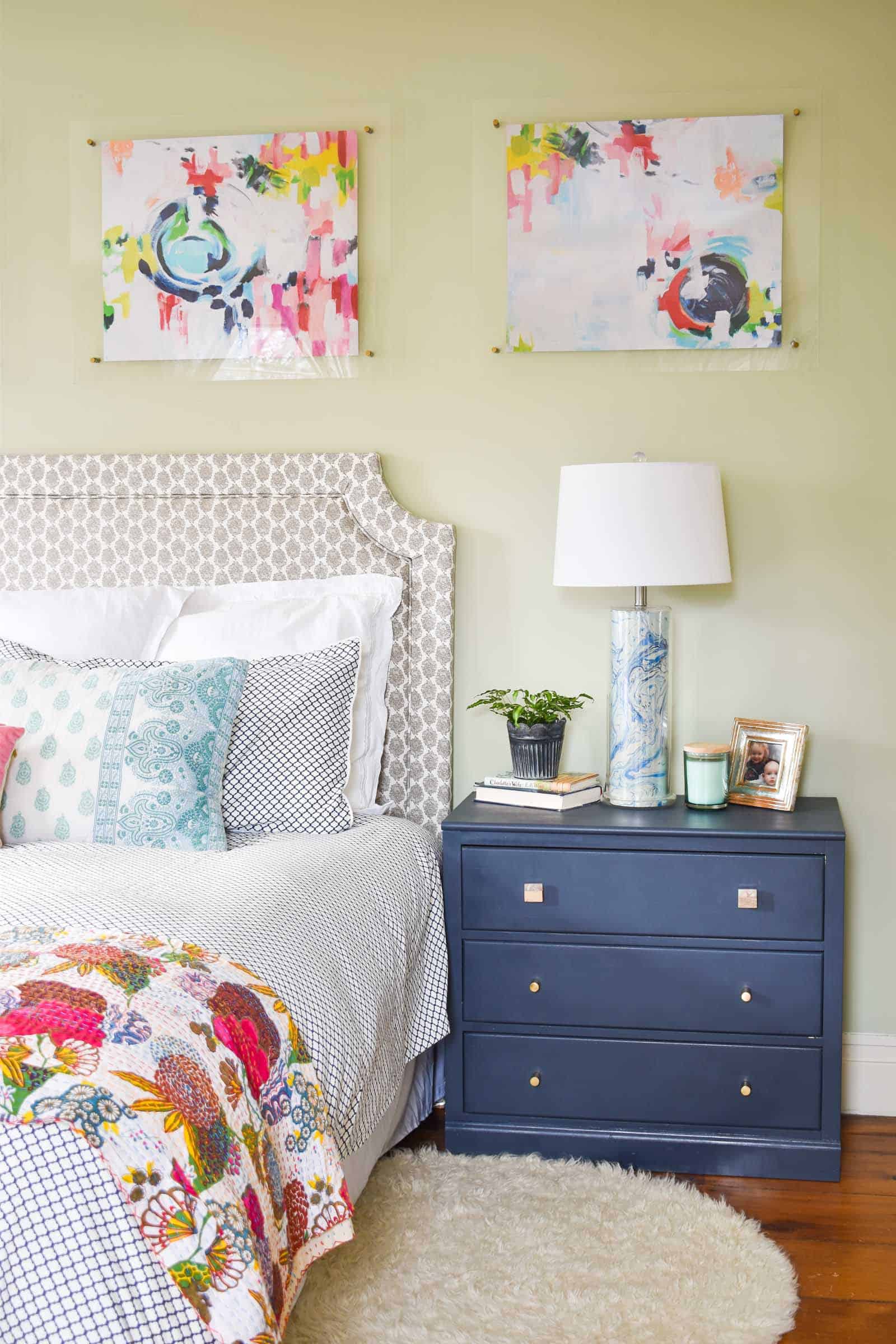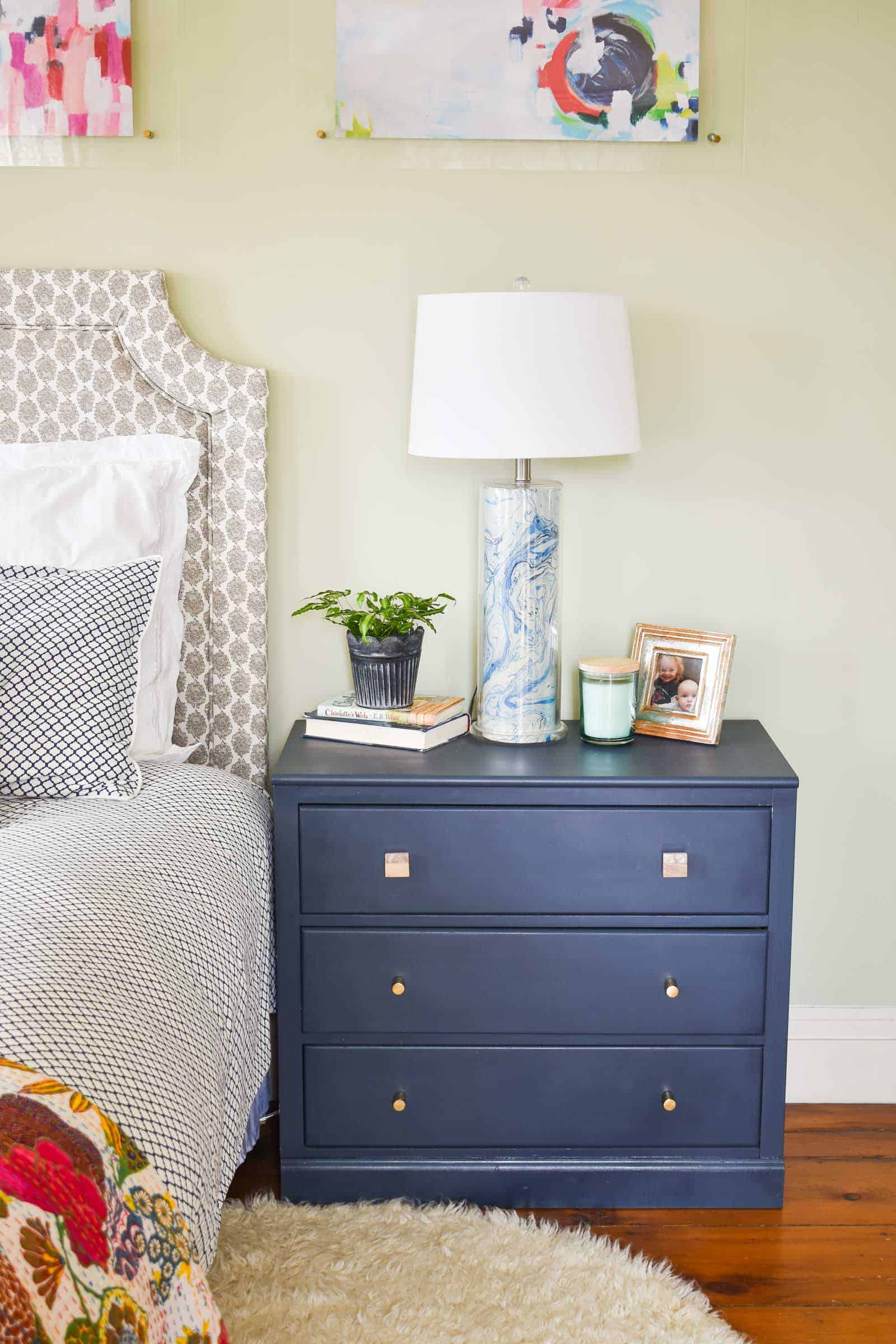 We're using that plush shag rug from the old house and it's a bit small for this room so I have two smaller rugs on either side of the bed so there's somewhere soft to rest our feet when we get out of bed. Mark's is the same round flokati I had before, but I found a fun rag rug at Homegoods the other day and popped that next to my side of the bed to replace the shearling that was there before.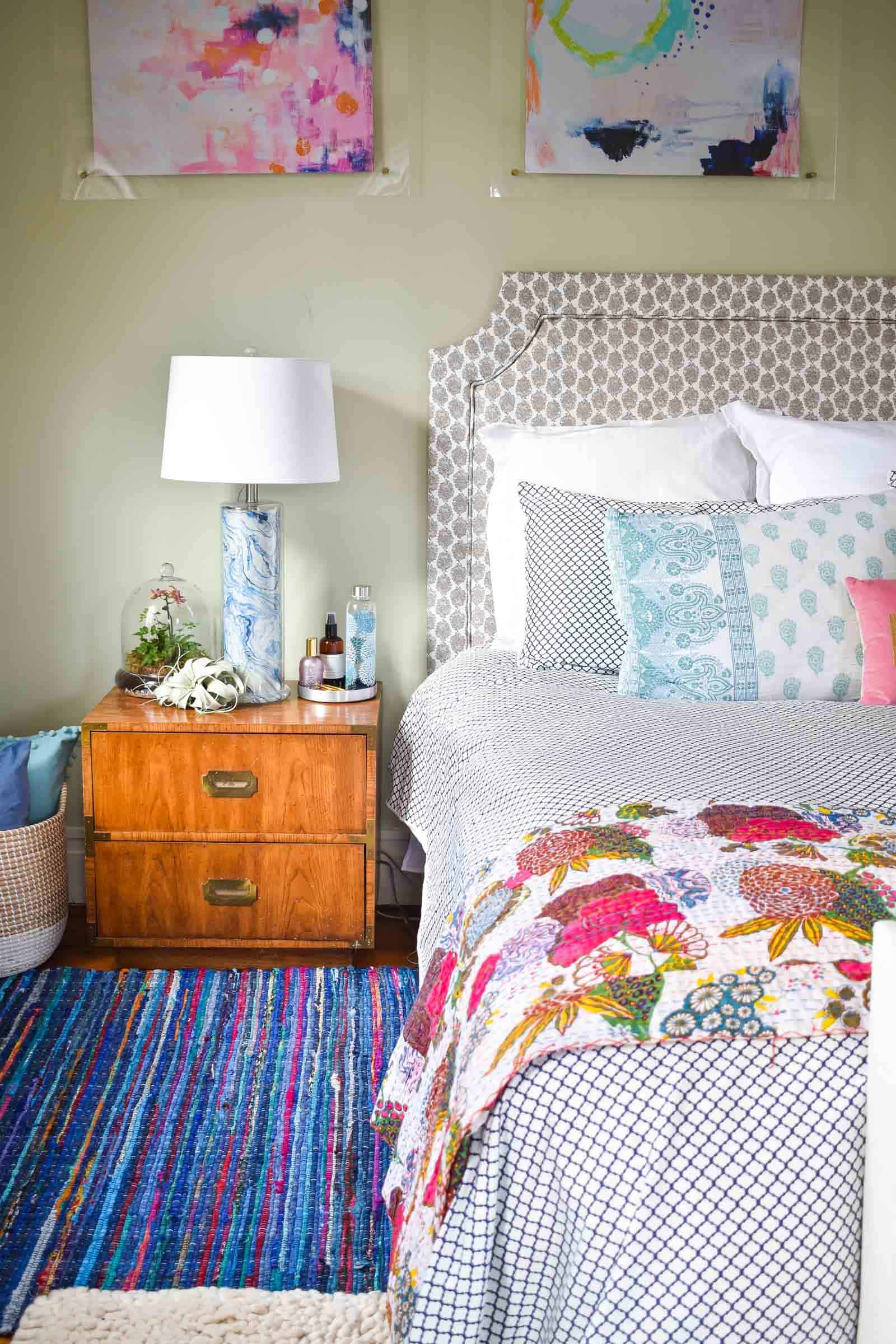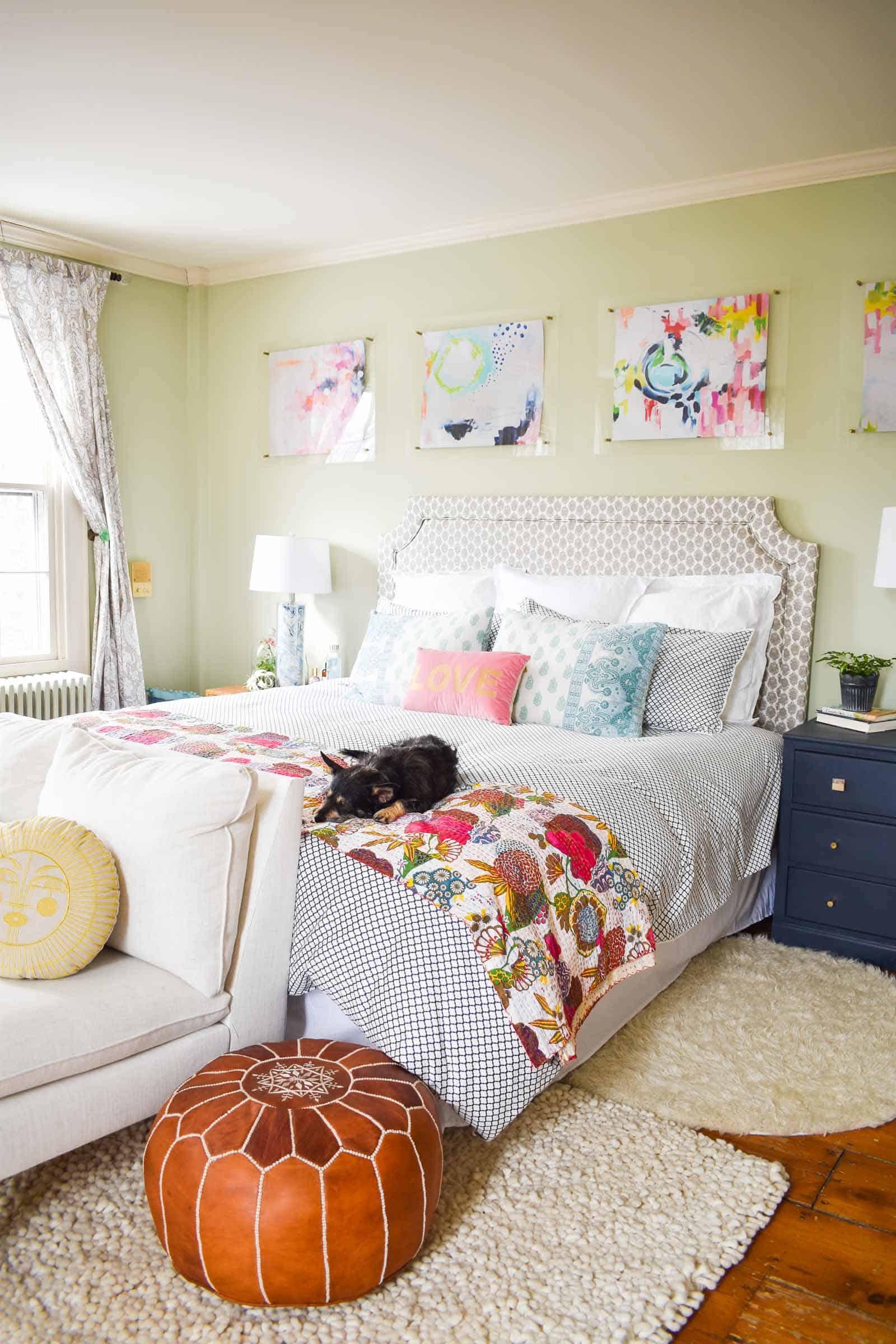 Crane and Canopy has decadent bedding, and they sent me their Page Blue duvet and sham set. I love the neutral navy print. It freshened up the space but still allowed me to bring in some color and pattern. The blanket at the foot of the bed is a light-weight cotton throw and the pillows are a bit more colorful than we had there before too! (Read about the newest member of the family, shown modeling below.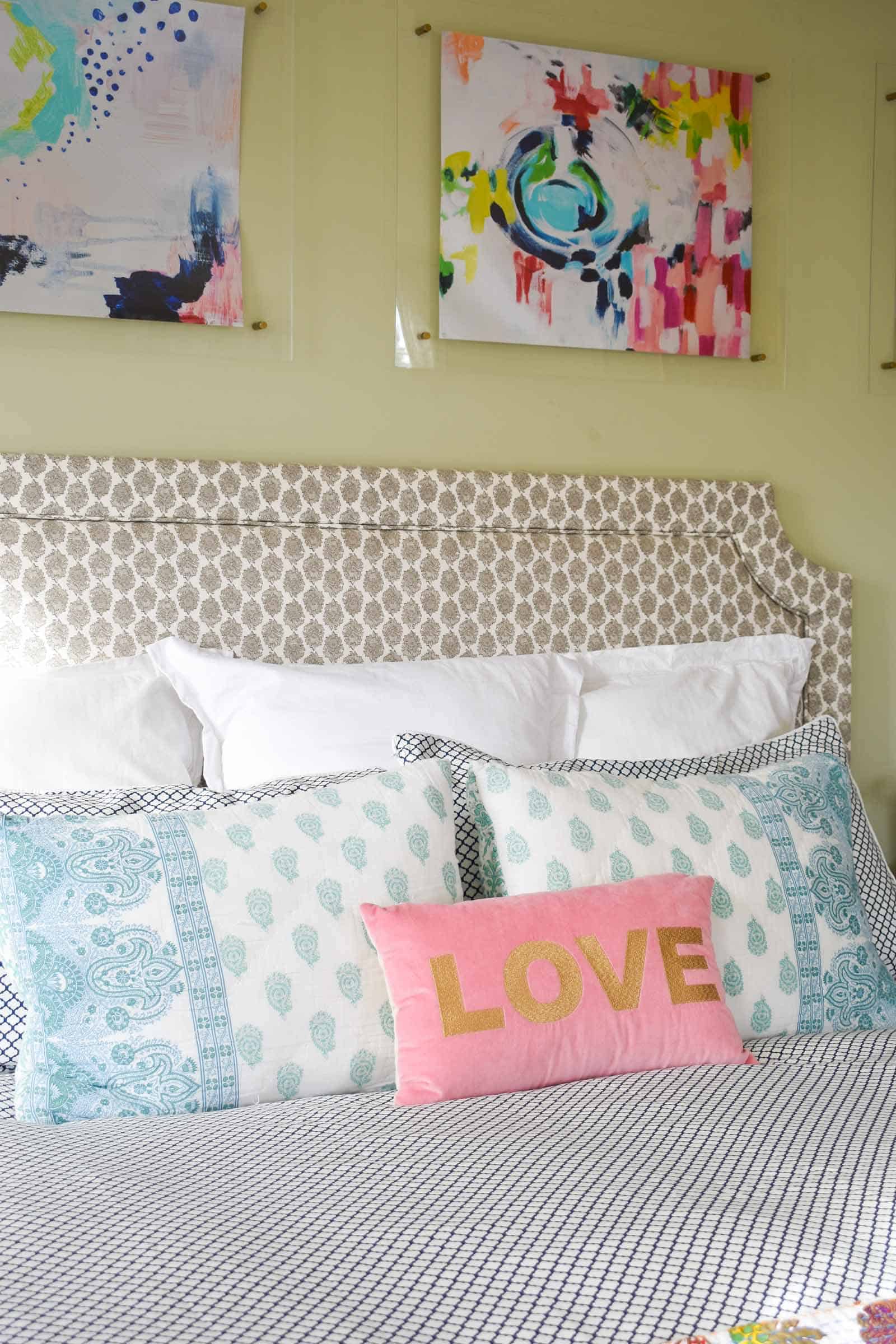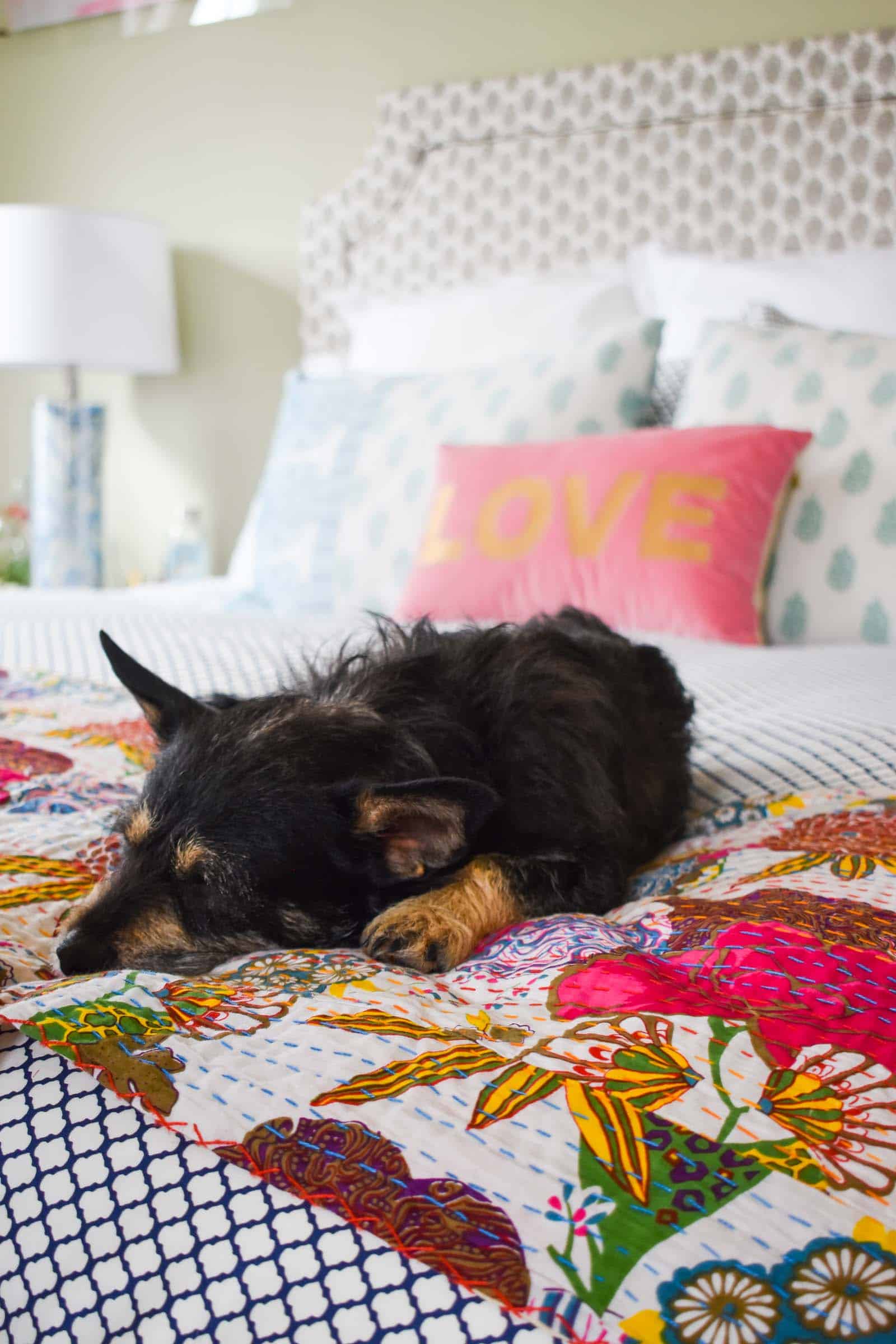 I styled the nightstands with spring touches like a sweet glass terrarium (please, Charlotte… remember to water it), a tray of spa-like goodies and those lamps got an update too! (More on those in another post!)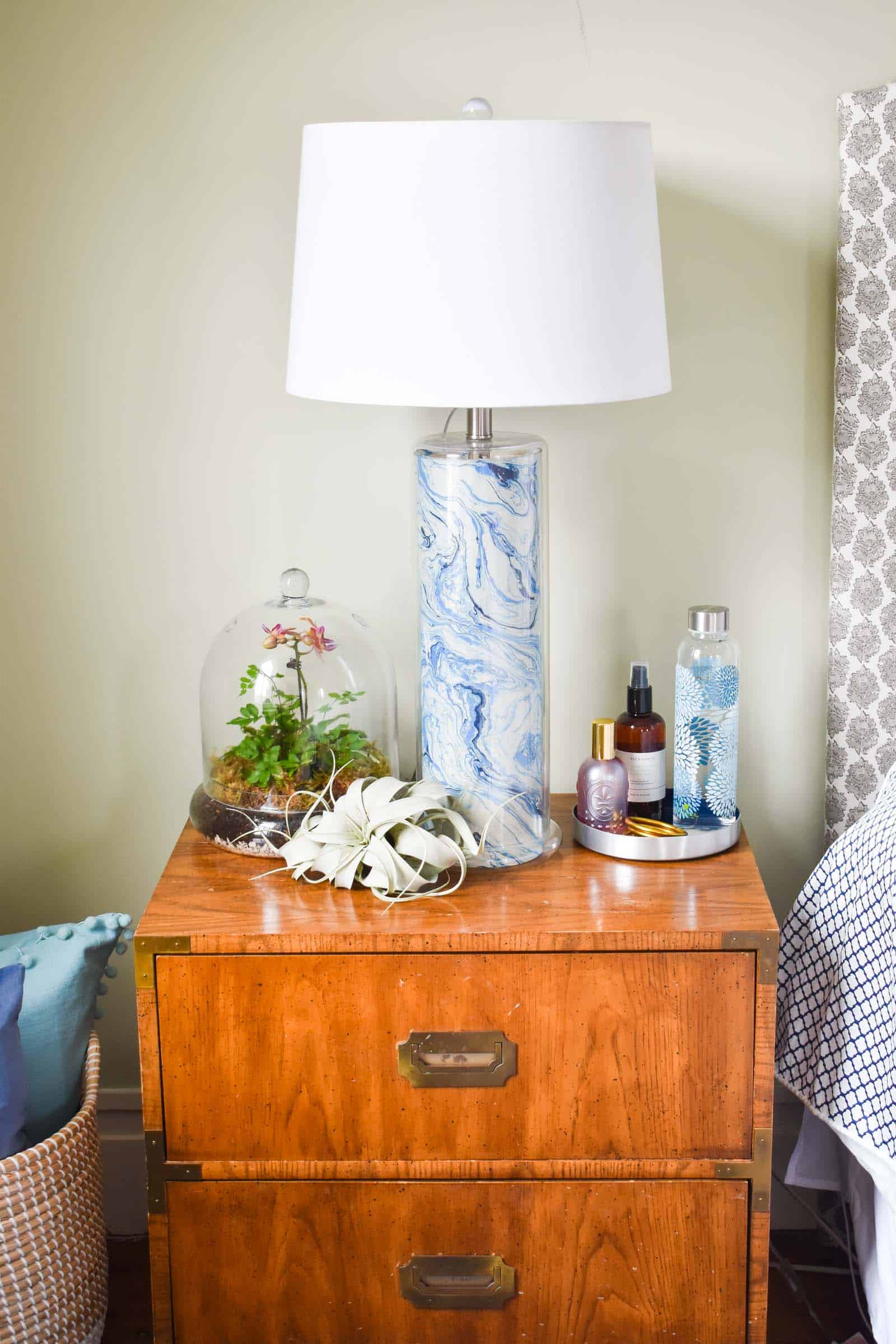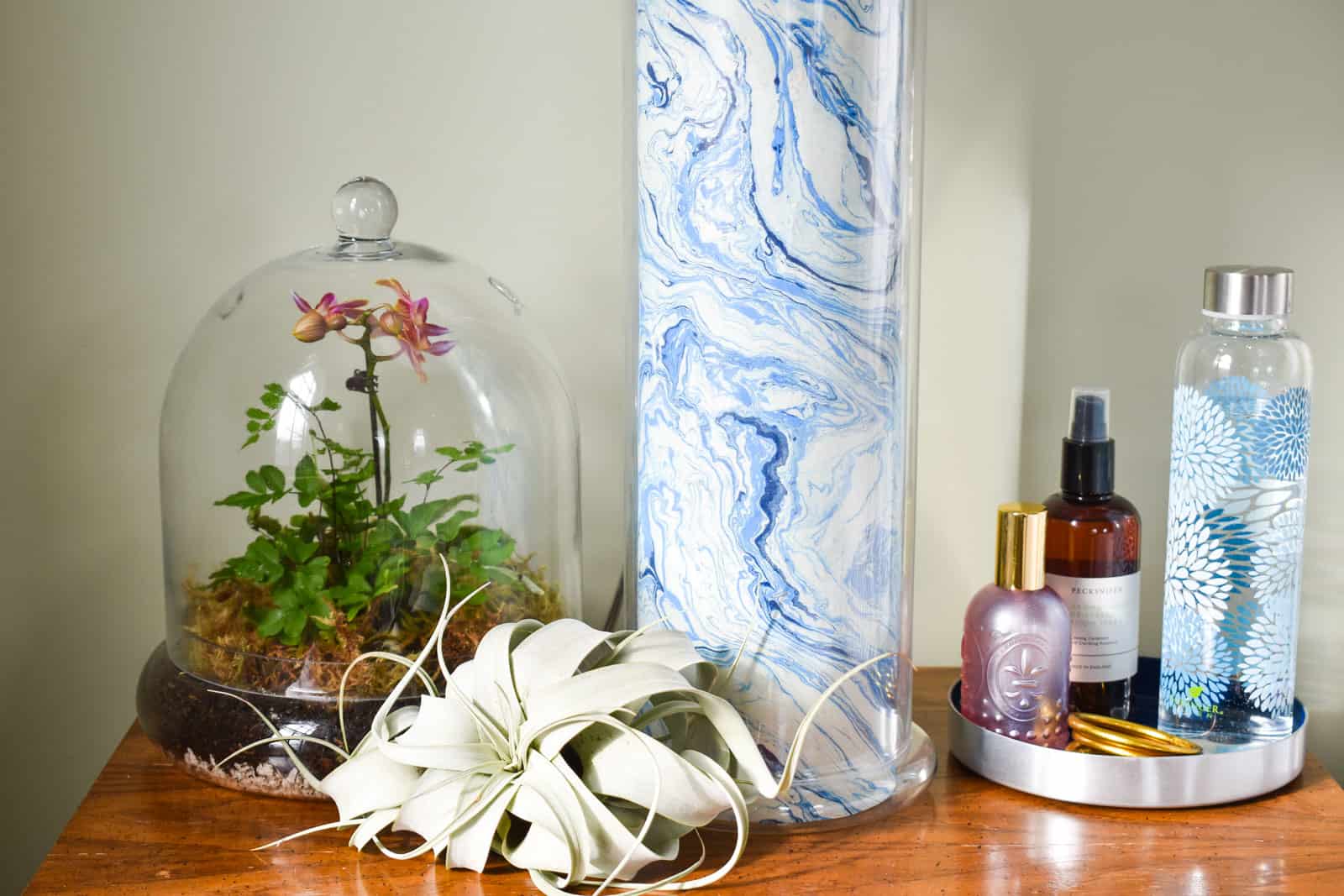 I partnered with Hayneedle the Christmas before last and got that sleek shelf… I love having a place in this room to hide clutter, and for occasions like this I style it all purty for you!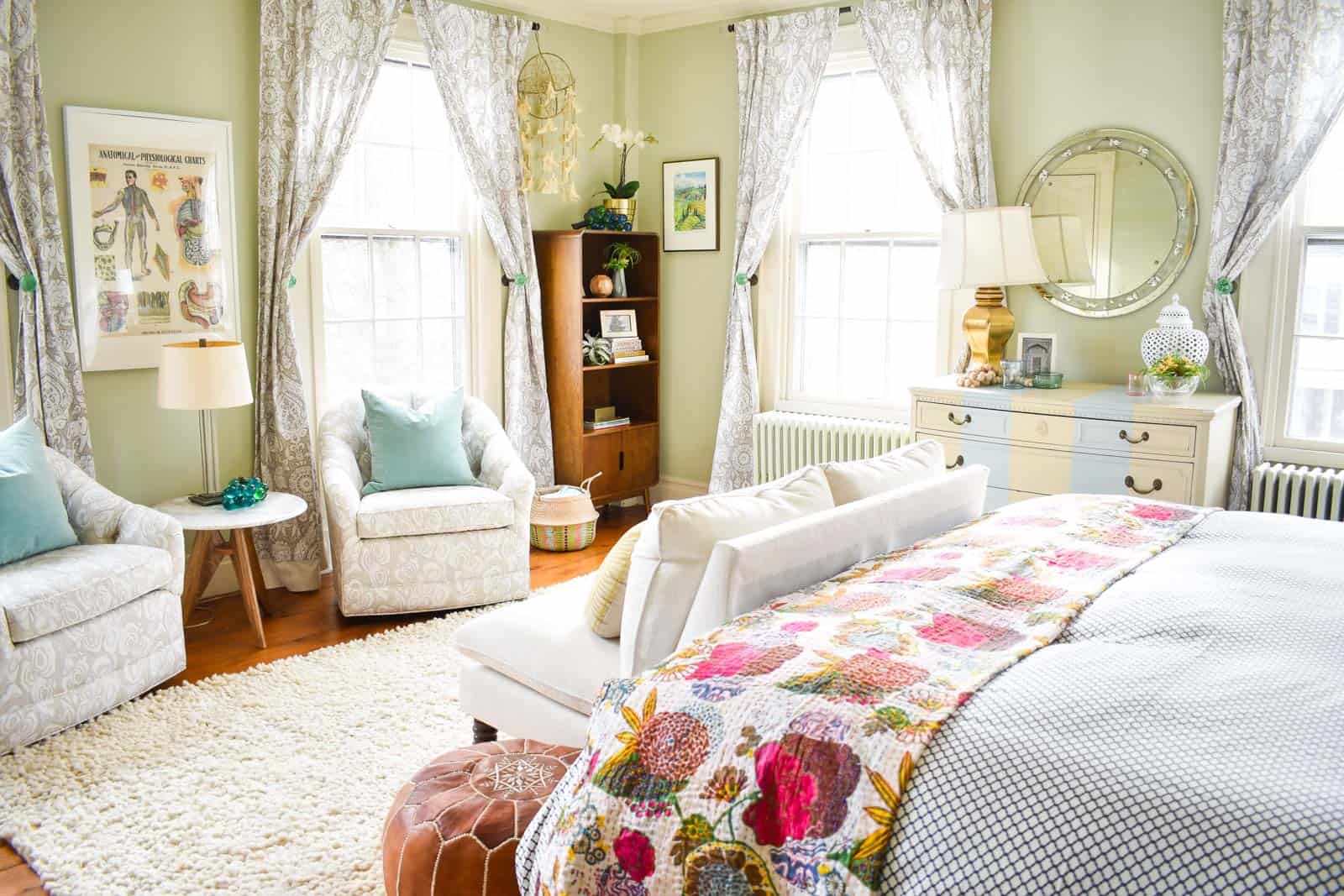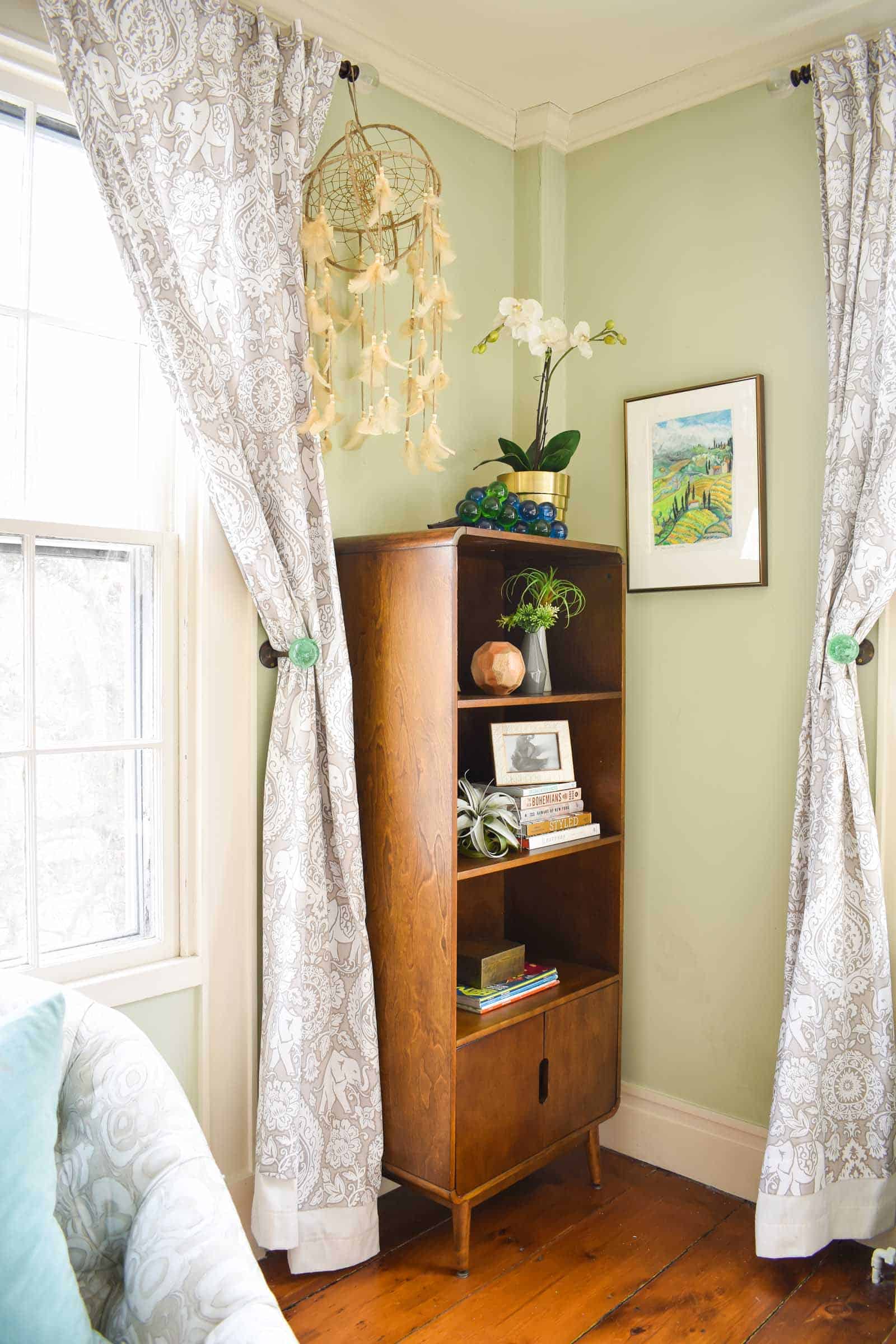 My dresser was a Craigslist makeover from years ago and I've considered giving it another makeover with a bolder color pallet. What do you think? Leave it alone or amp it up a bit?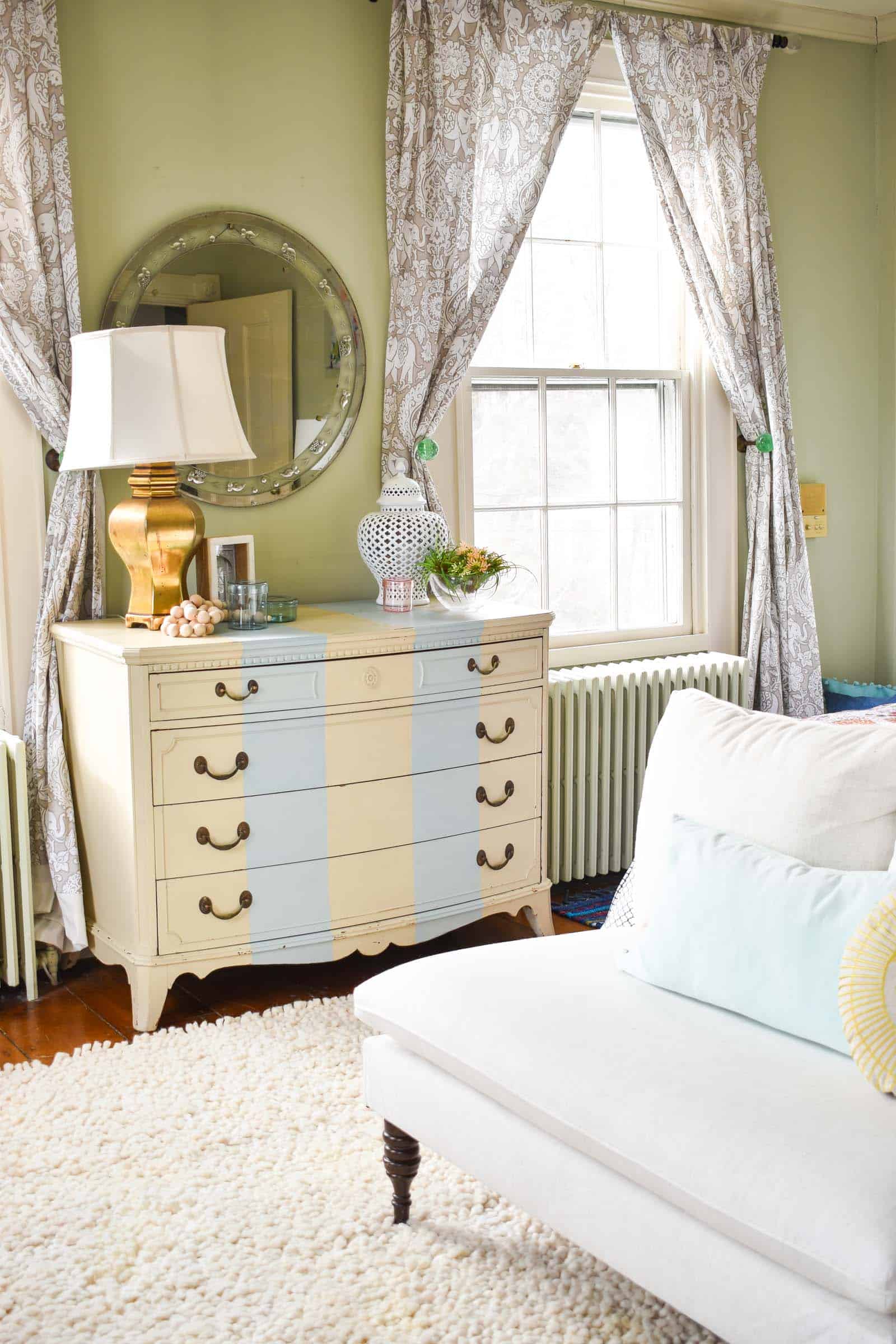 Those chairs under the windows were $25 for the pair on Craigslist and I hung onto them for more than a year before I had them reupholstered with that fun fabric. Obviously I've never really sat in them because… #kids, but I day dream about a time when I can lounge around my room with a cup of coffee and enjoy the morning light.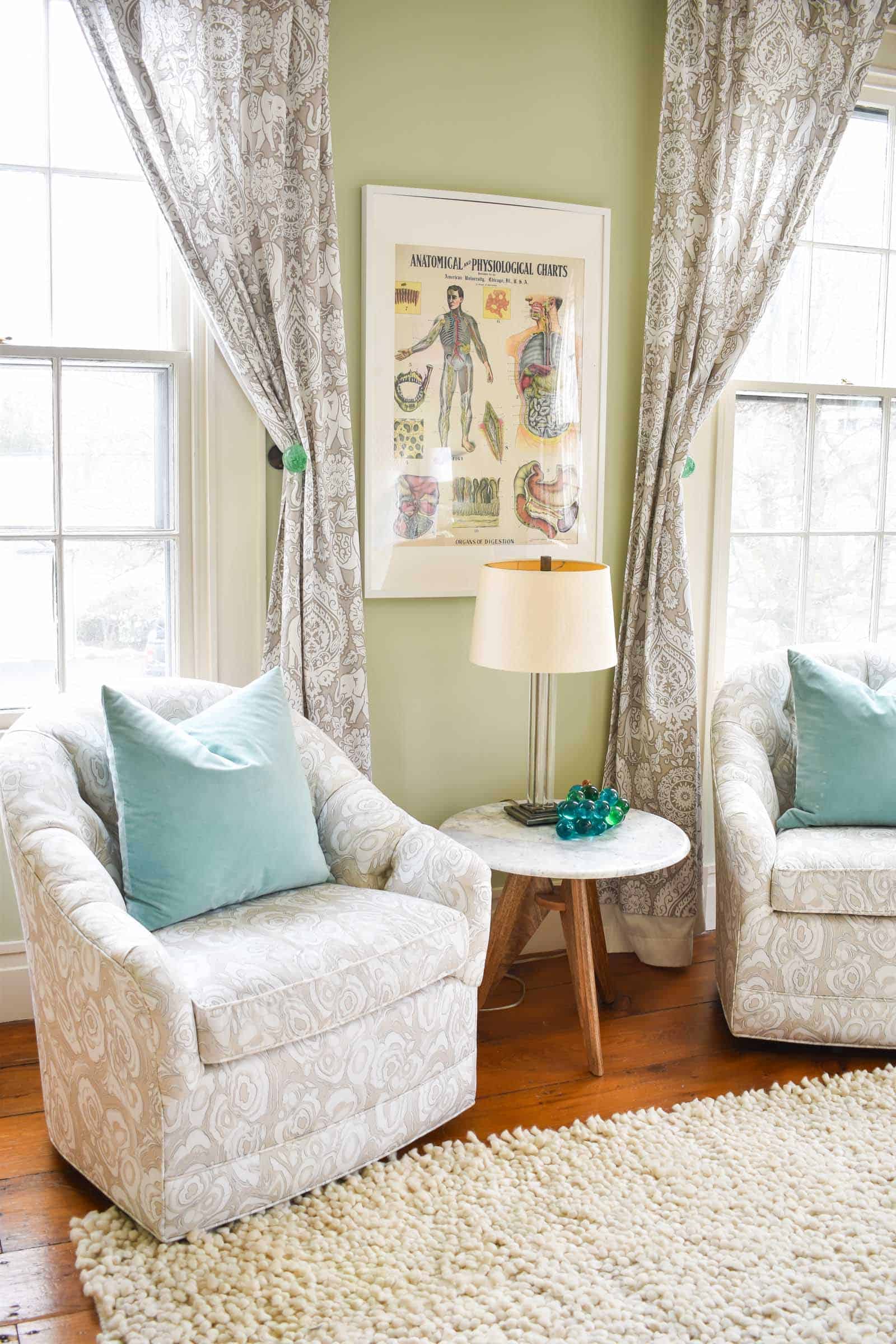 Painting this room white might be my next update and I can't wait to see how it makes these colors pop! The current color isn't bad, it just doesn't work with my decor! See source list below for items shown in the space.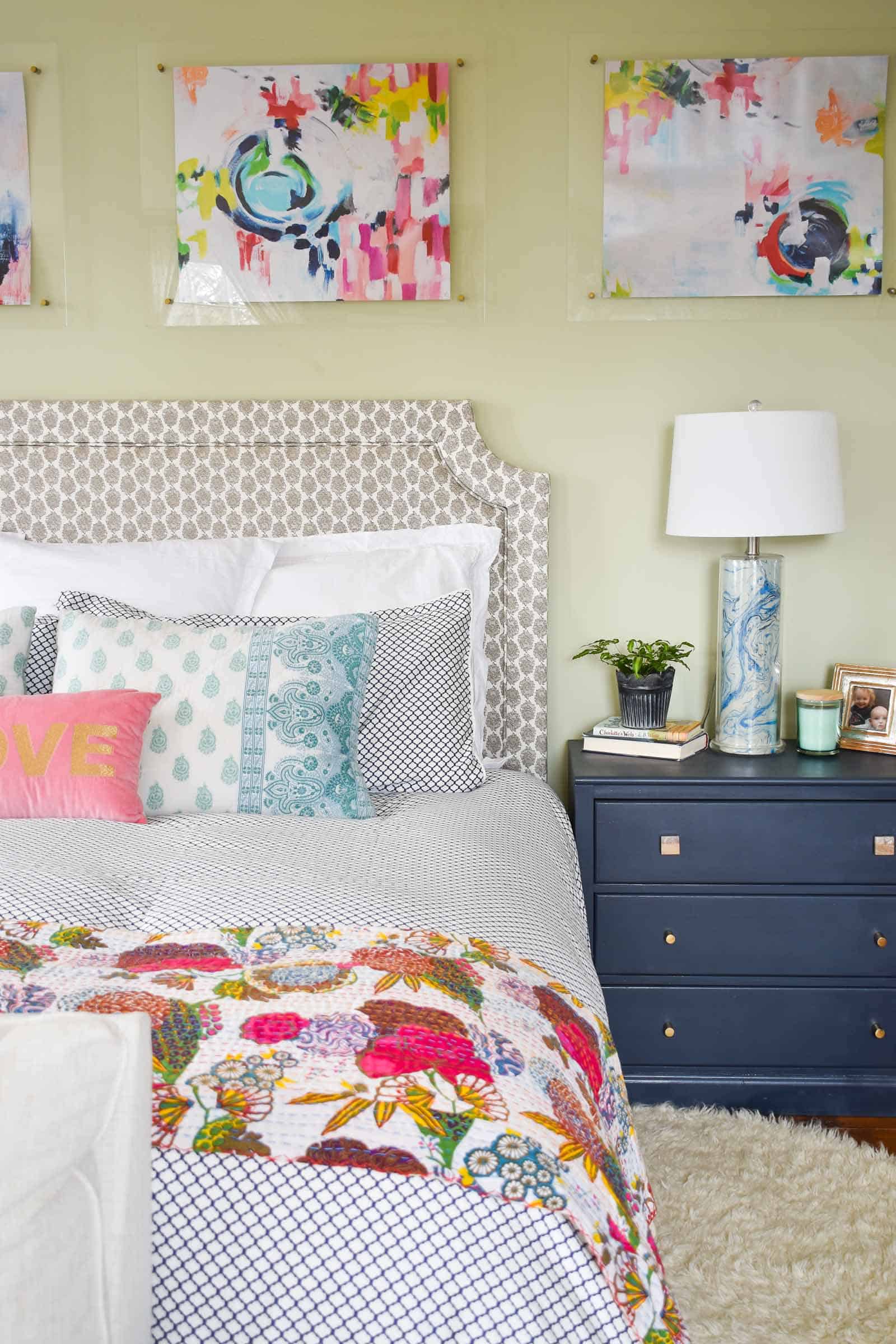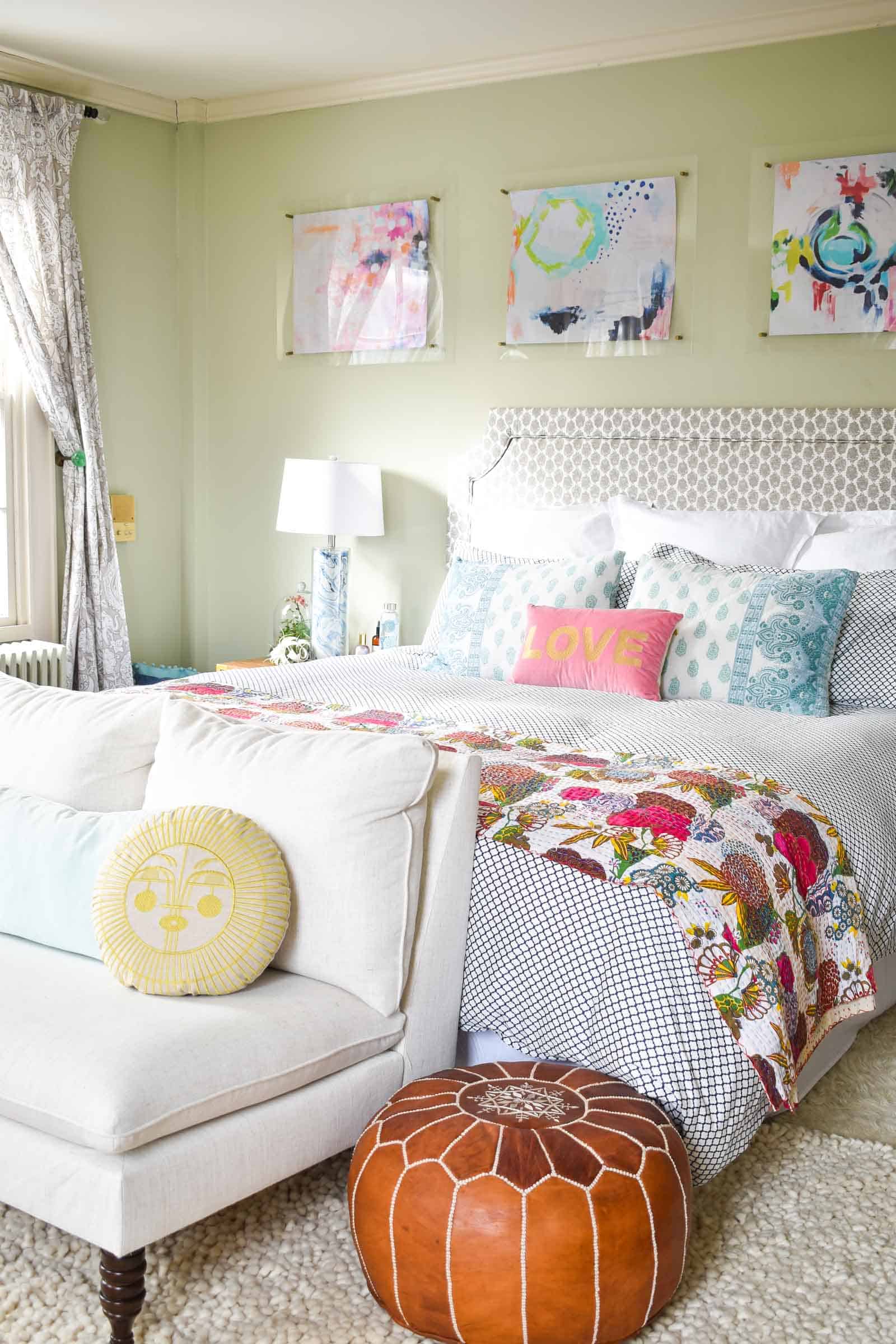 Did I mention there are lots of other uber talented designers sharing their bedrooms today too? Well there are. So go check them all out and leave them rave reviews!
Today: Effortless Style * Our Fifth House * Haneen's Haven * Maison de Pax
Later next week: Chronicles of Home * Addison's Wonderland