Thrift Store Lamp Makeover
I used this iridescent topcoat to update an old thrifted lamp.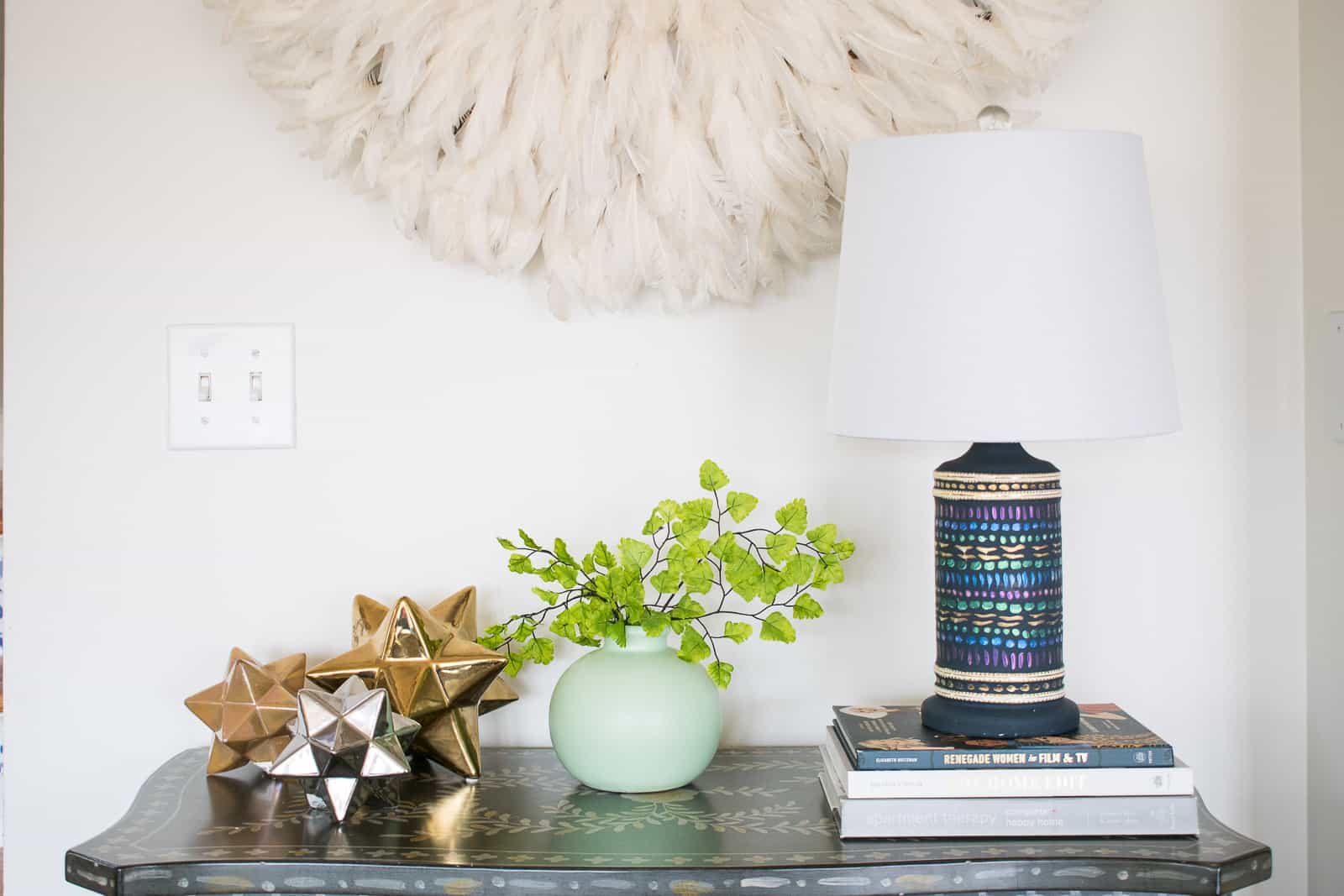 Disclosure: I'm partnering with DecoArt and their Americana Enchanted Paint.
I was sent some of this Enchanted Topcoat paint by DecoArt to experiment with and folks… it's SO. COOL. A couple things to keep in mind as you plan your projects: the paint is a topcoat so it will only look this magical if you paint it over a dark base coat. I'm sharing a lamp makeover, but now that I know what the paint looks like and how it works, my wheels are turning for another project using this paint! Here's how I used it to makeover an old lamp I bought pre-quarantine at the thrift store for $6. (Incidentally, raise your hand if you had this lamp in your house growing up… my parents might still have ours downstairs in our basement guest room!)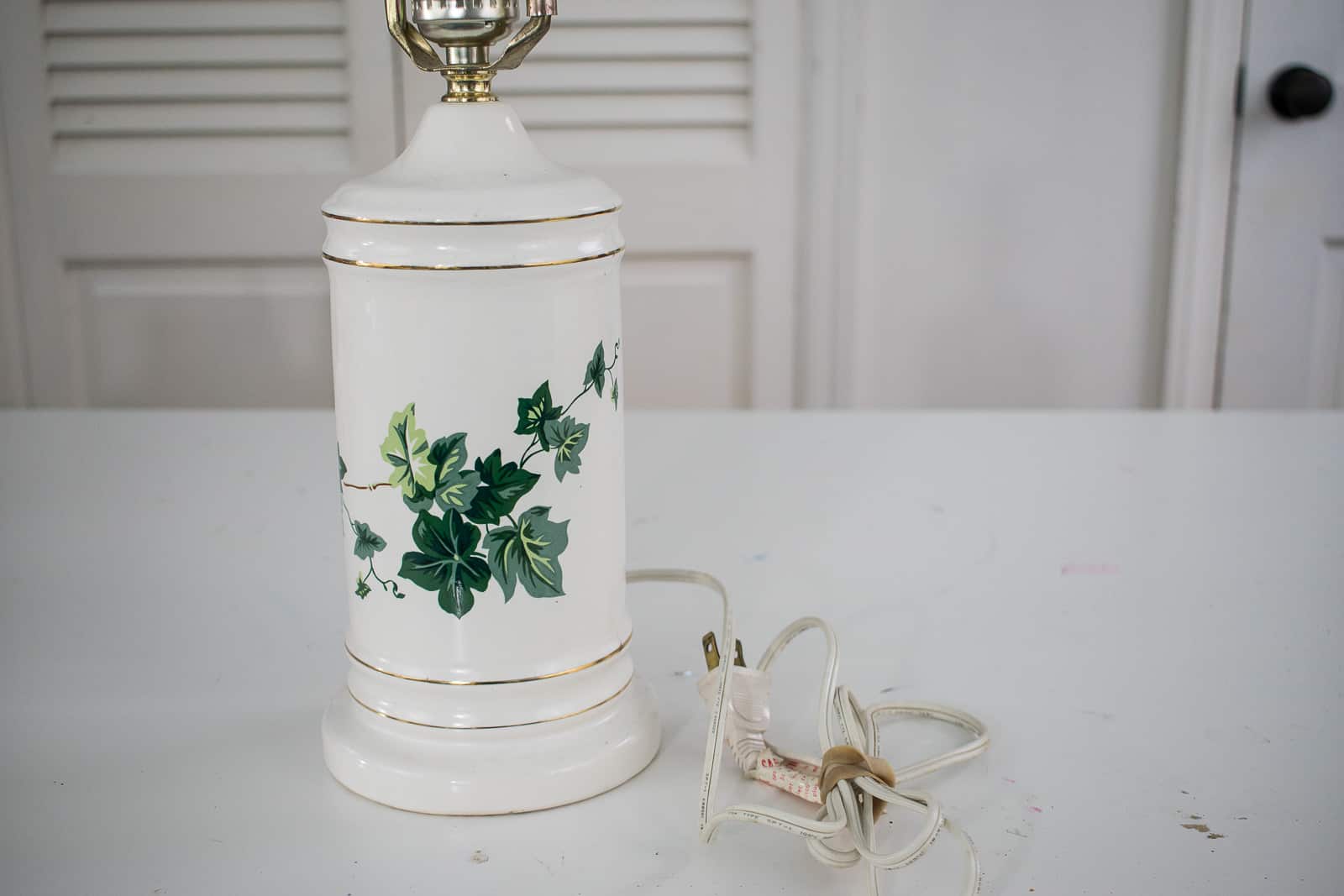 Step 1. Prep the lamp
I didn't love the ivy on my lamp, but I did like the thin gold stripe along the top and the bottom so I decided to try and preserve this. I taped over the gold band with a thin piece of washi tape. Then I taped off the lamp hardware and cord, cleaned and primed the lamp with spray primer.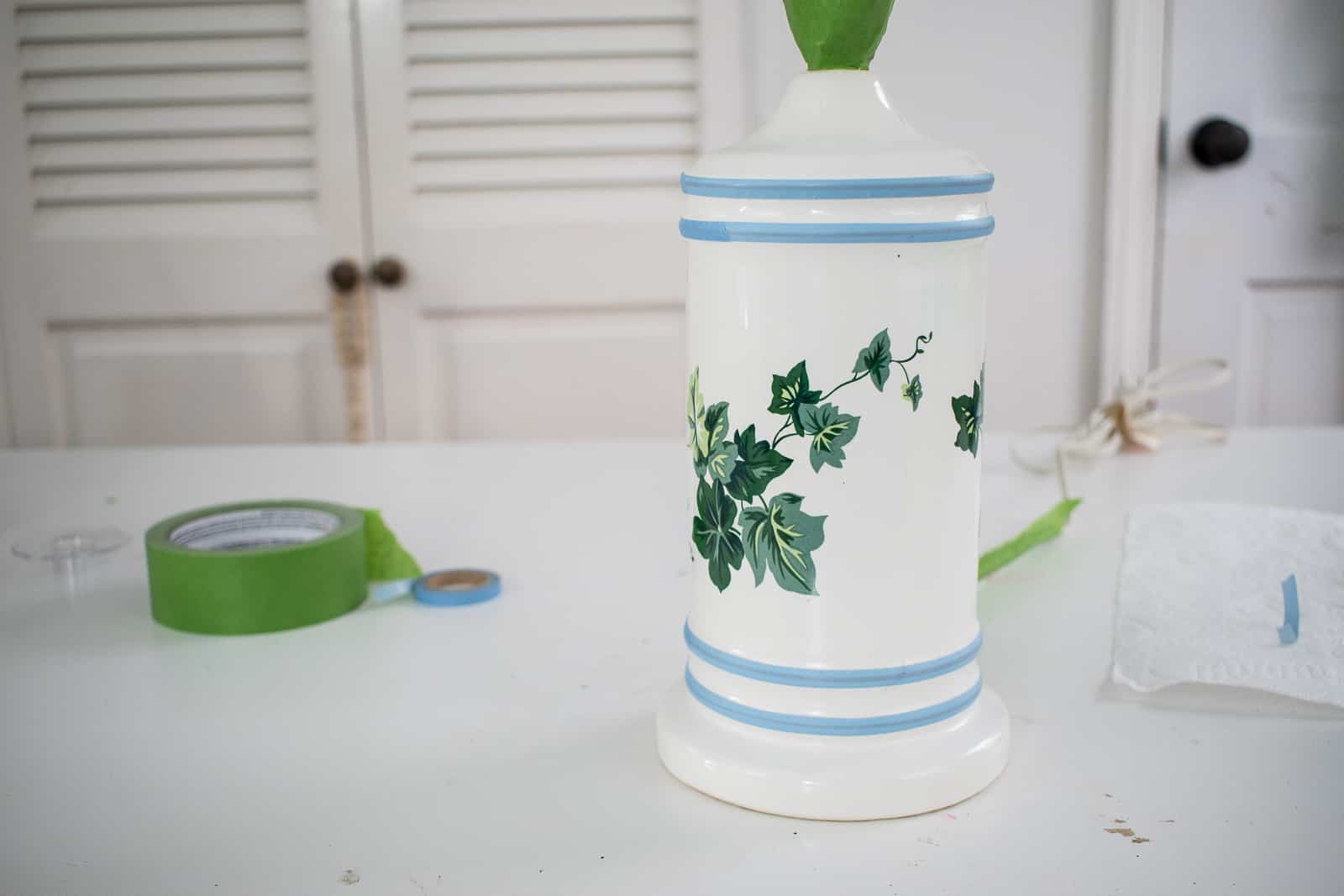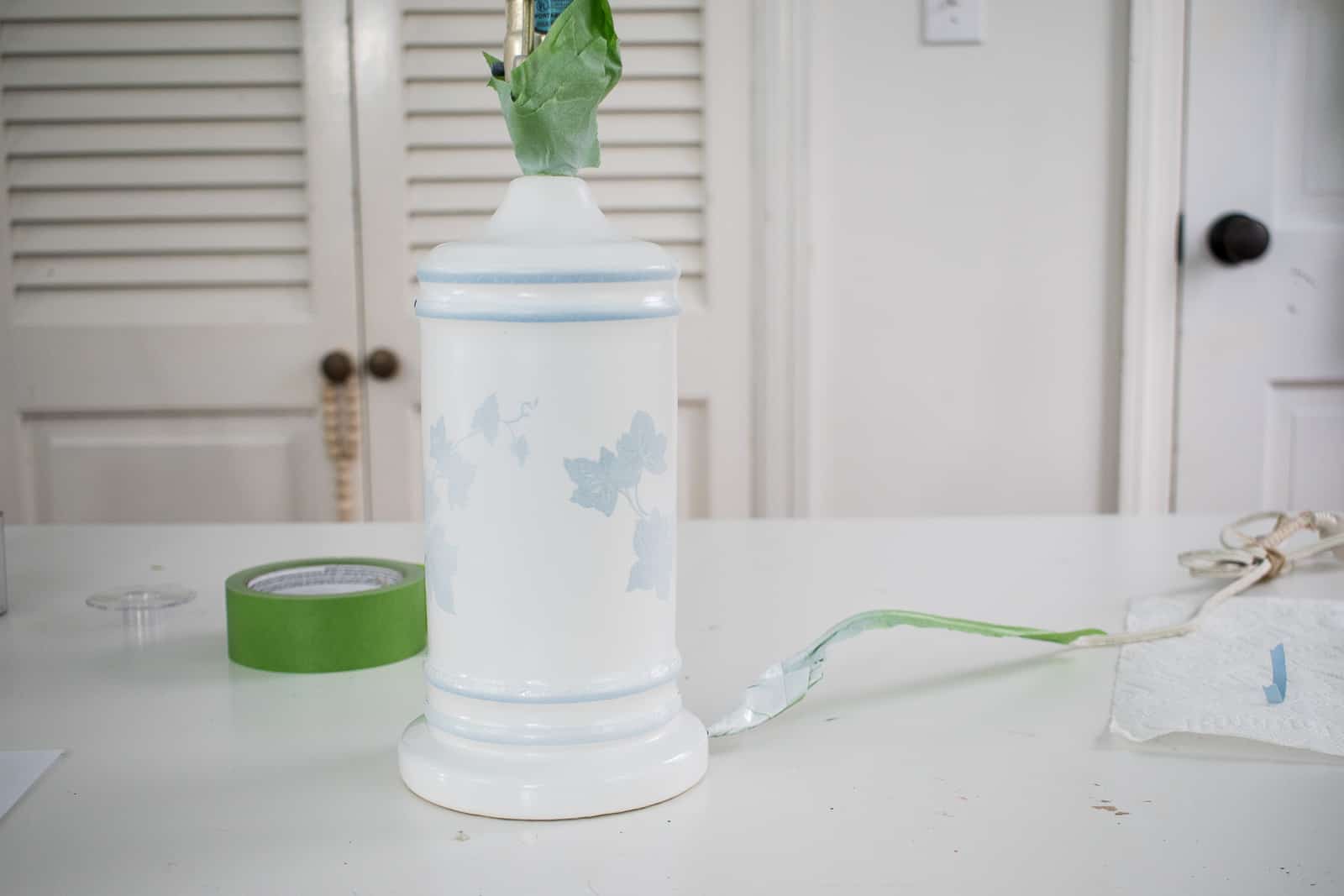 Step 2. Paint the lamp with a dark base coat
In order for this topcoat to be truly iridescent, you need to paint it on top of a dark base coat. I had some leftover Relic chalky finish paint so I used that as my base coat. Note: when I went to remove the washi tape, the edges were FAR from crisp unfortunately. I cleaned them up as best I could with a sharp exacto knife and then used the DecoArt gold glass paint pen to help cover up the messy tape edge. Turns out washi tape does not equal painters tape…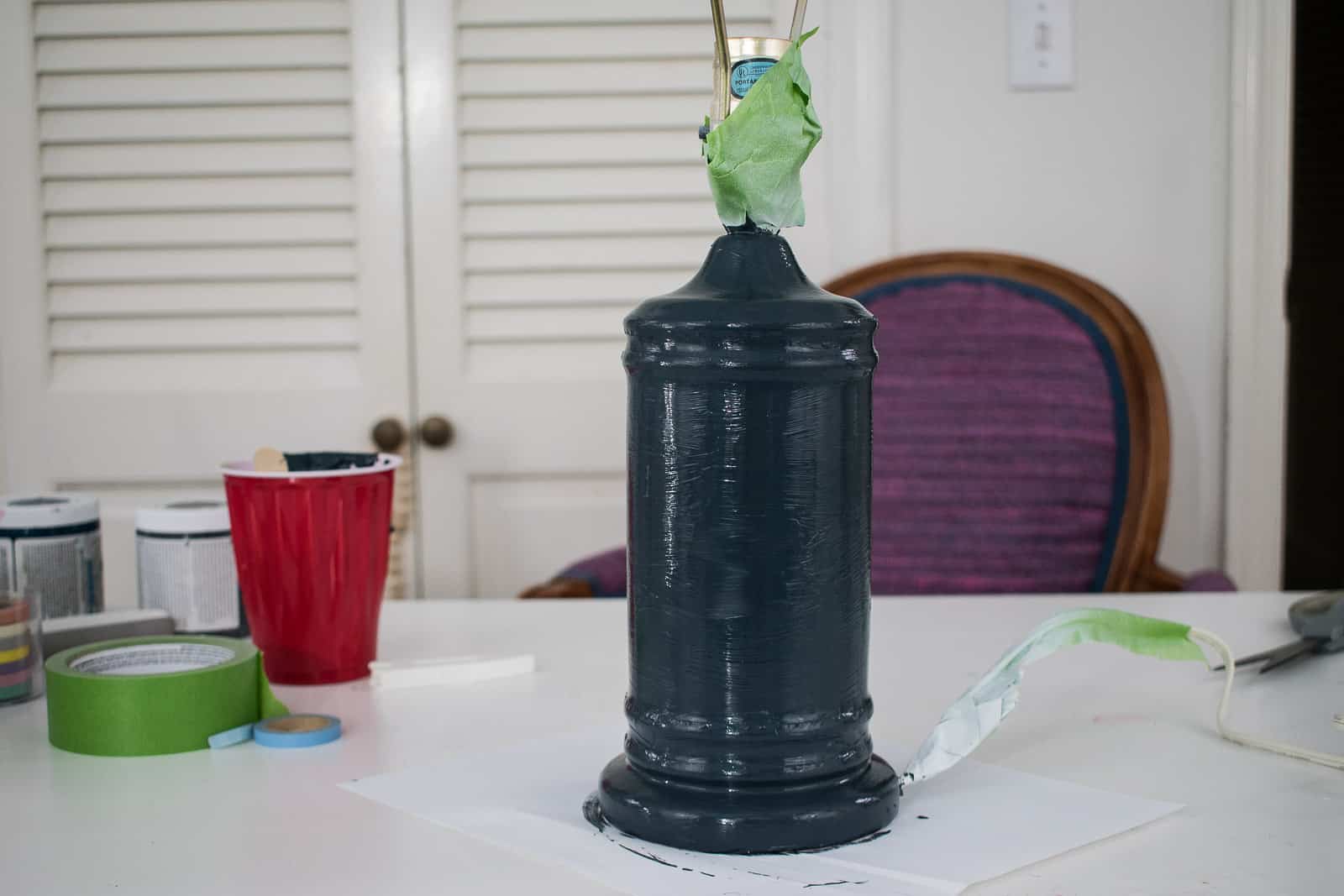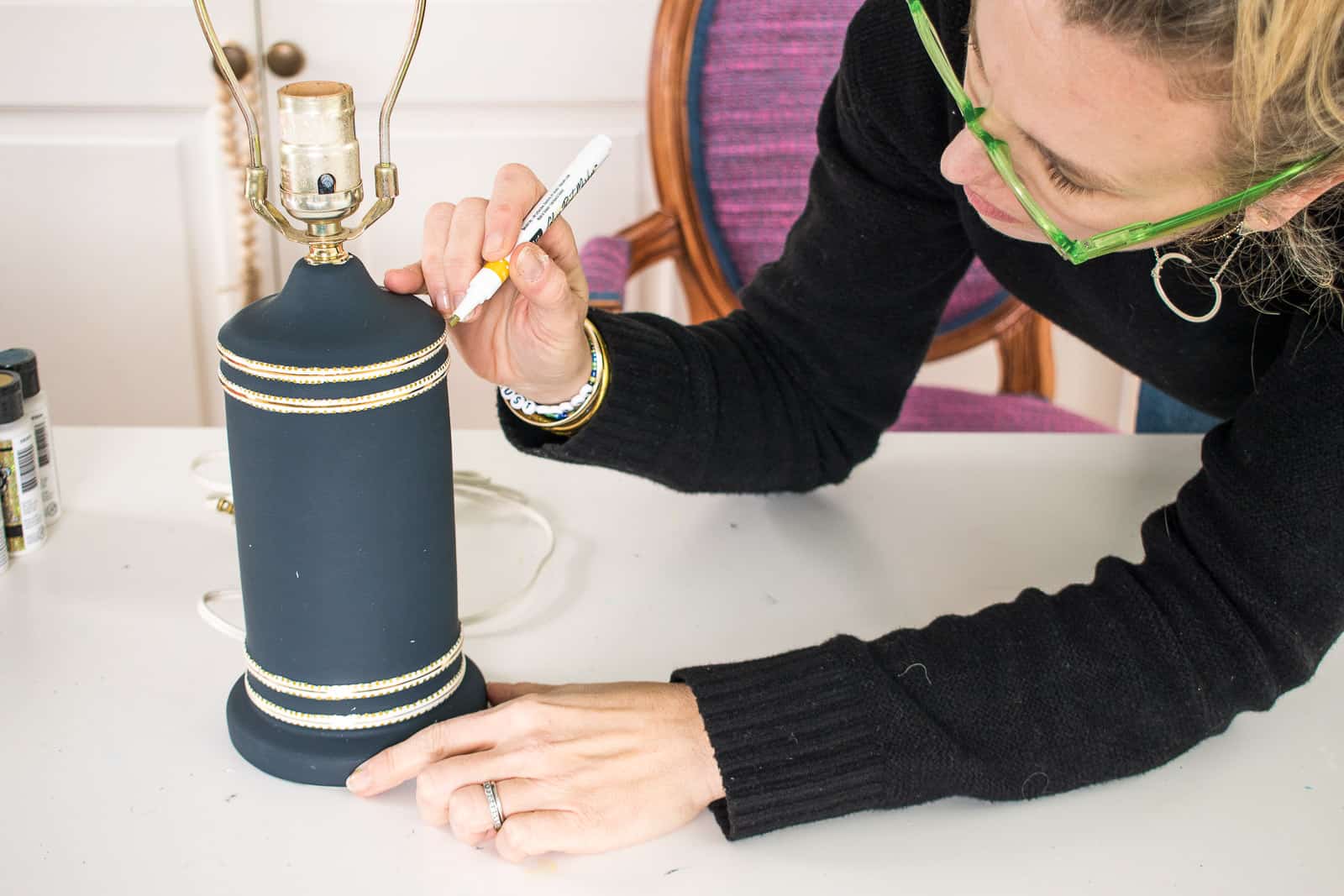 Step 3. Enchanted Top coat
Paint with the Enchanted top coat like you would any acrylic paint. I used some thin craft brushes and painted a graphic pattern in some of the colors I was given. I'm *confident* that you all can think of something more exciting to do with this than a pattern… a vibrant floral could be MAGICAL! Make sure you check out the full paint selection on DecoArt's site HERE.