Sometimes I hear other bloggers talk about this mythical thing they call an editorial calendar. I know not of what they speak. I *think* what they're describing is this ability they have to plan ahead. Possibly a schedule of sorts? Here's how I organize my blog… I have about 20 ideas that our 'out there'. Some written down… others not. And then some DIY bee bites me in the butt and it's game on. So it went with the kids bathroom upstairs. A week ago… not on my radar. Today. Design board for a navy bathroom.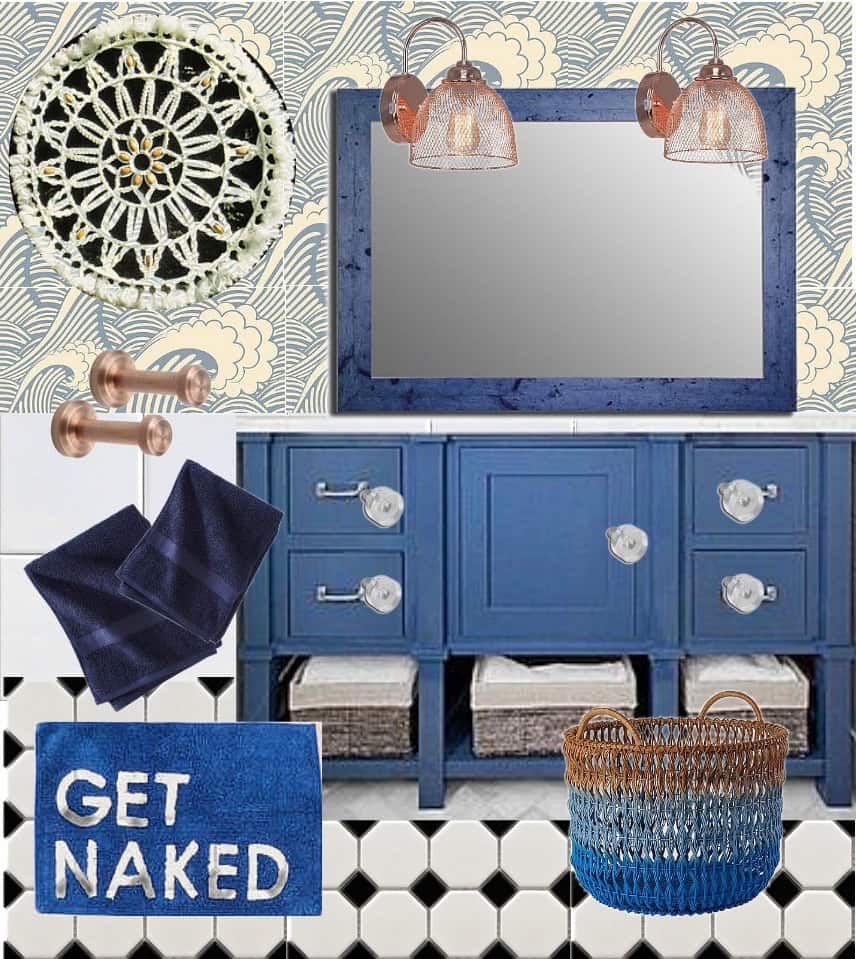 As you can see… there is nothing 'wrong' with the space. It was added in the 80s and the finishes are certainly dated, but NOTHING that I would call offensive so I haven't bothered to do too much in here. But then I pitched a company on a bathroom update, got passed over, and the idea of fixing up this space STUCK.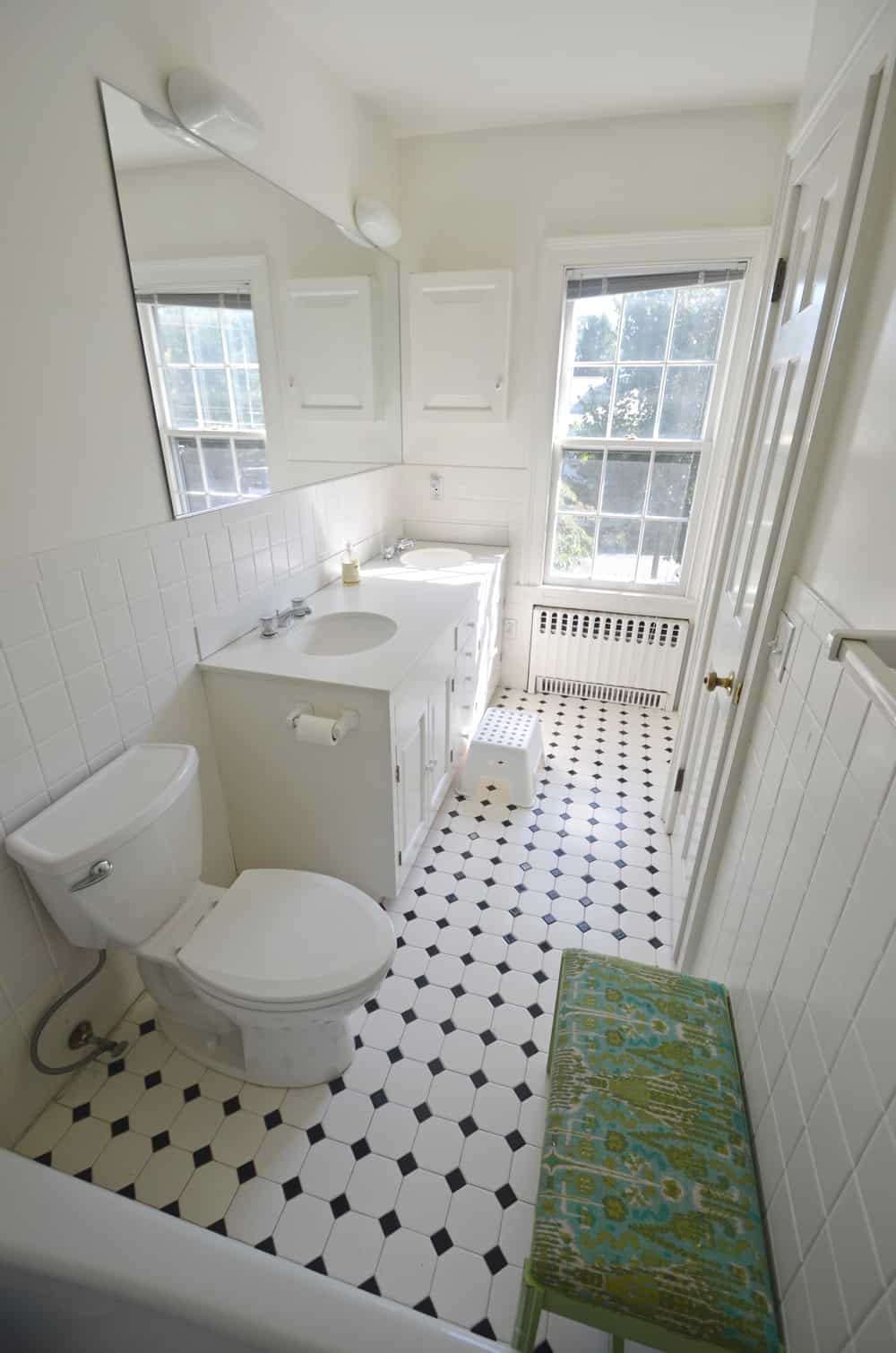 Here's why I love a room like this. I can make this space feel SO different without doing anything major! Would the room look more modern with different tiles? Totally. Buuuutttt… there are also some simple and fun things I can do to change this space withOUT getting into the expense and labor of replacing tiles. Here's what I have planned… I've already finished painting the vanity navy blue and am just waiting on the knobs.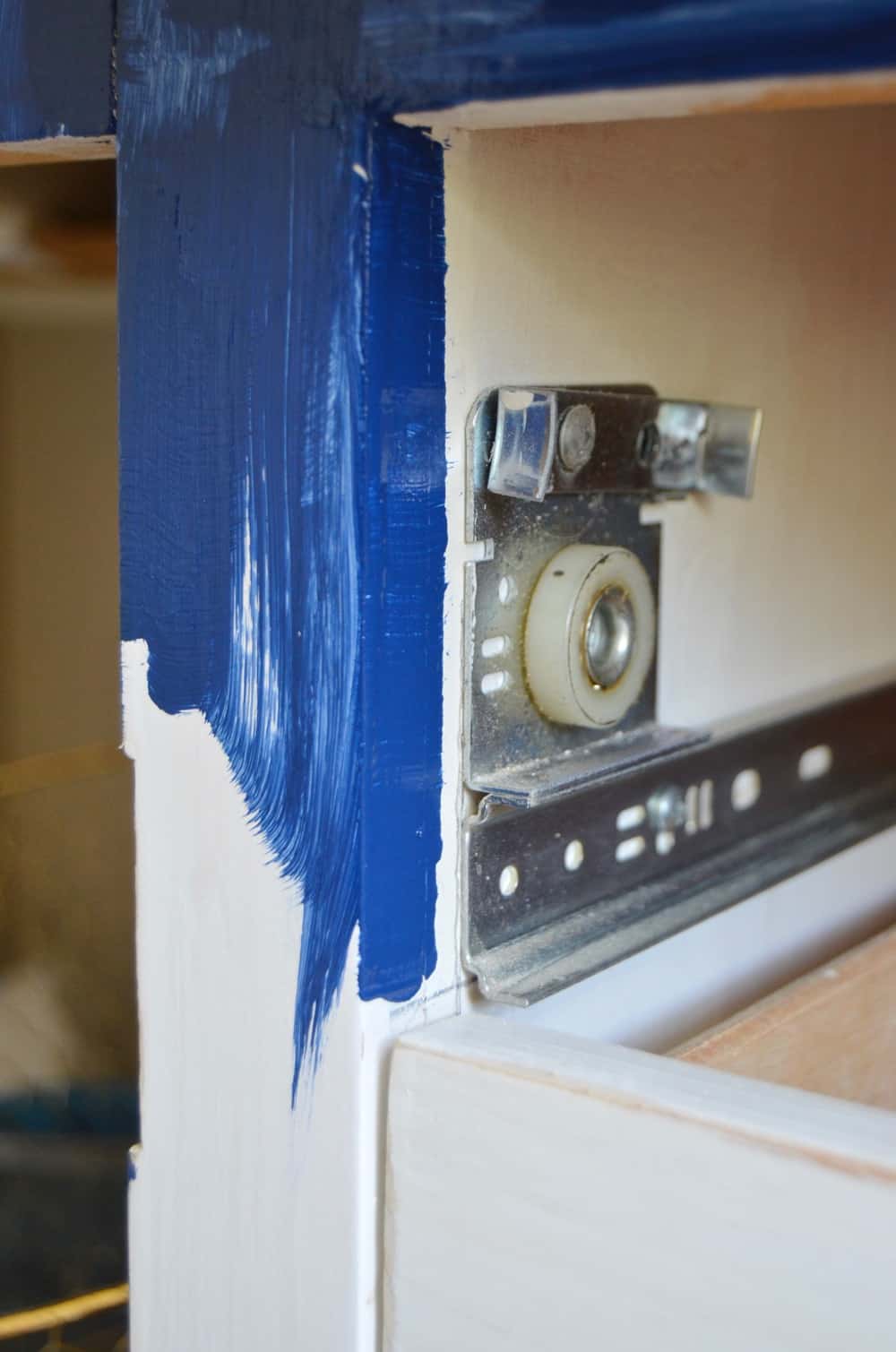 I know it's hard for you to believe that I'm NOT hanging on to these beauties.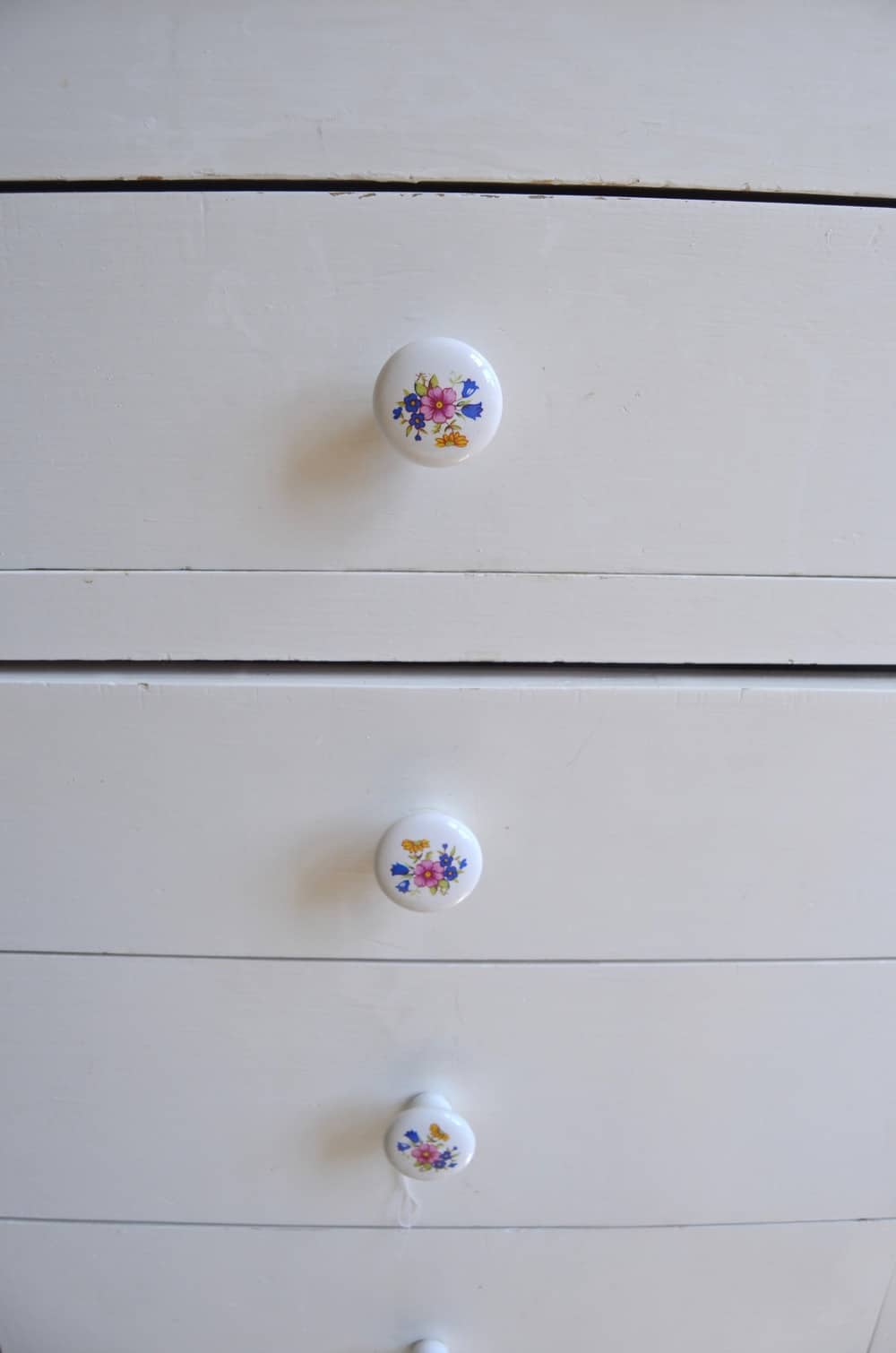 My goal is to replace the two lights over the mirror for something a little more fun and current. I'd LOVE to put up that EXACT wallpaper, but… that's a big expense (also an affiliate link). There's a lot of wall space because the shower is tucked in the corner away from the tub…. I have one wall hanging from the flea market that I think will look great in there, and then I'll have to sort out the other wall space.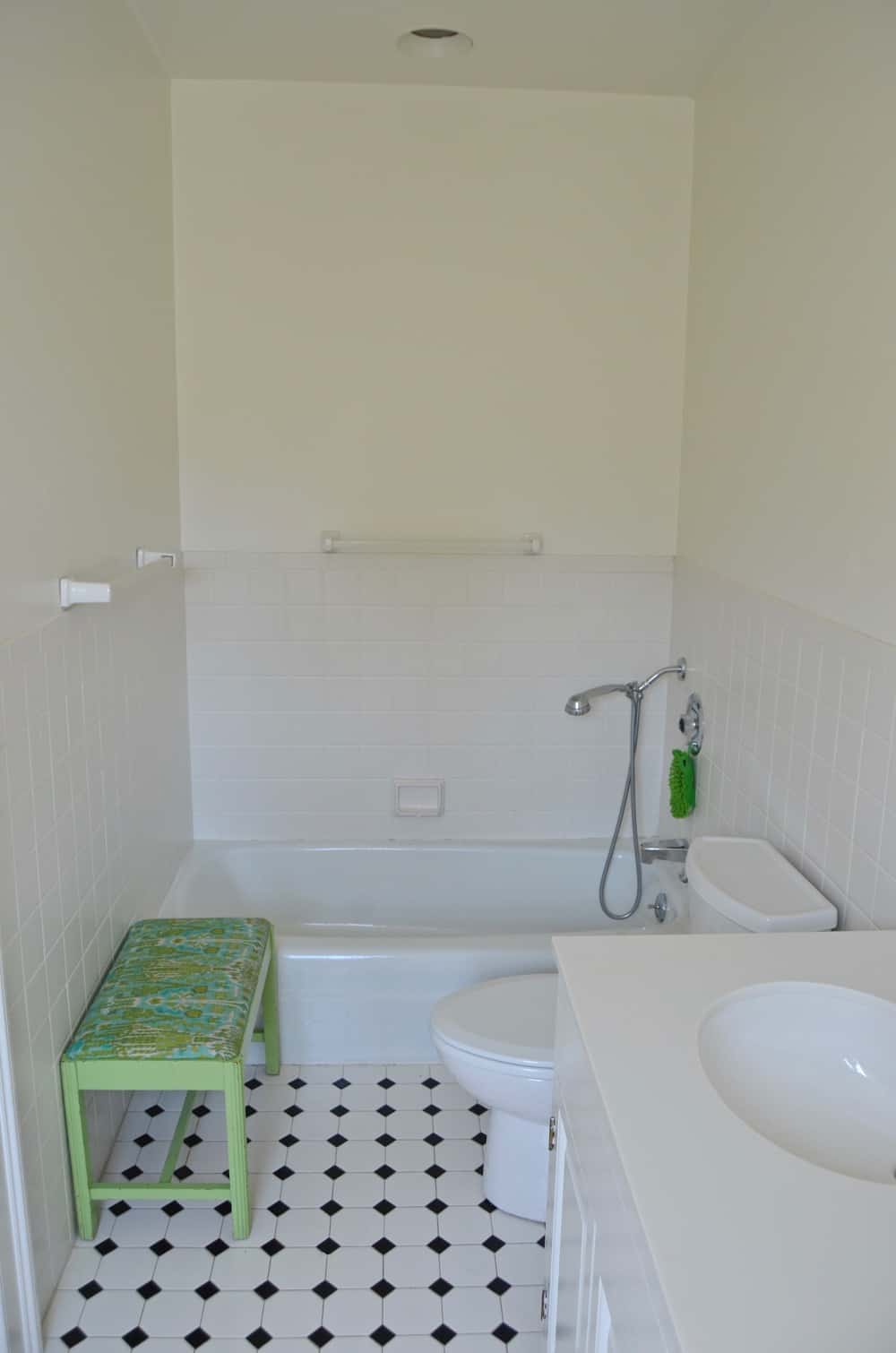 Do you guys think hanging animal heads are passé? I think these ones from World Market are SO fun (affiliate link), but again… not made of money here, folks.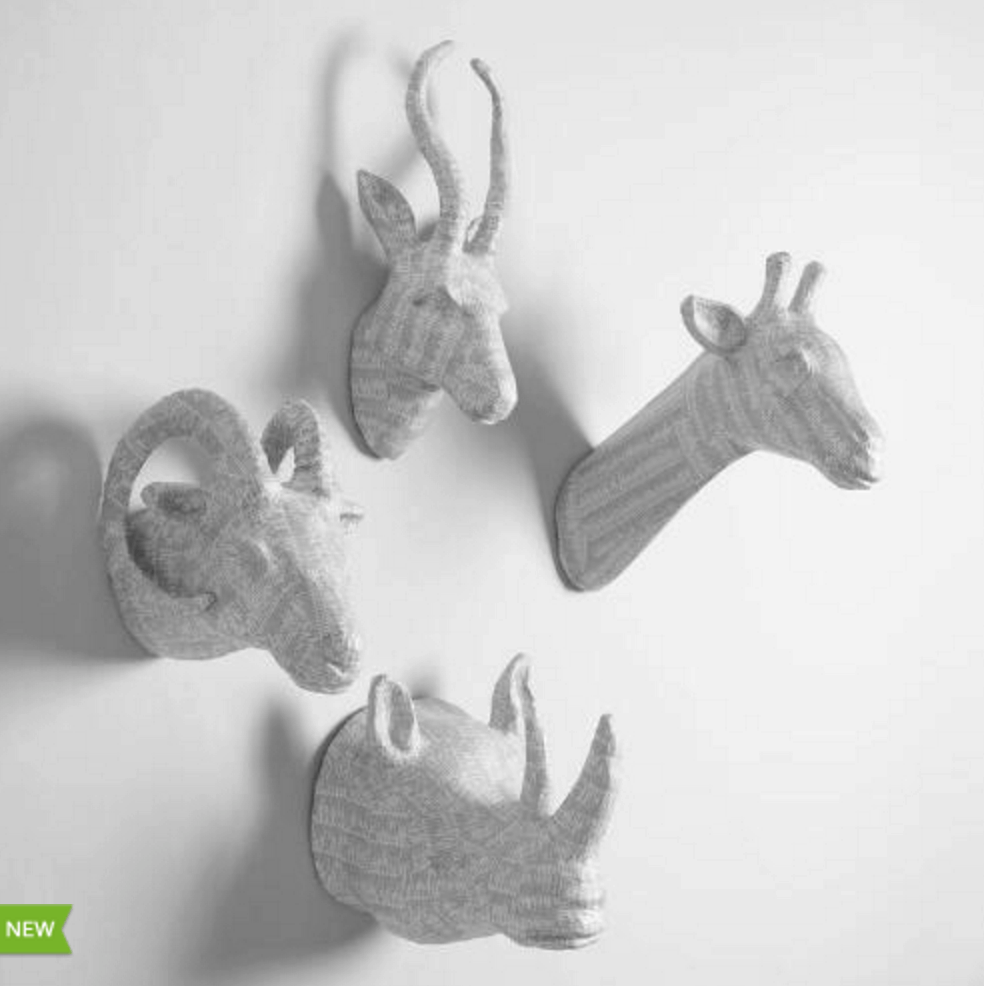 Honestly? That's it! The rest is the smoke and mirrors of styling and accessories! You see that green bench in the last shot? I'll definitely redo that to fit the new theme. Hopefully pull in some fun fabric I have in my stash.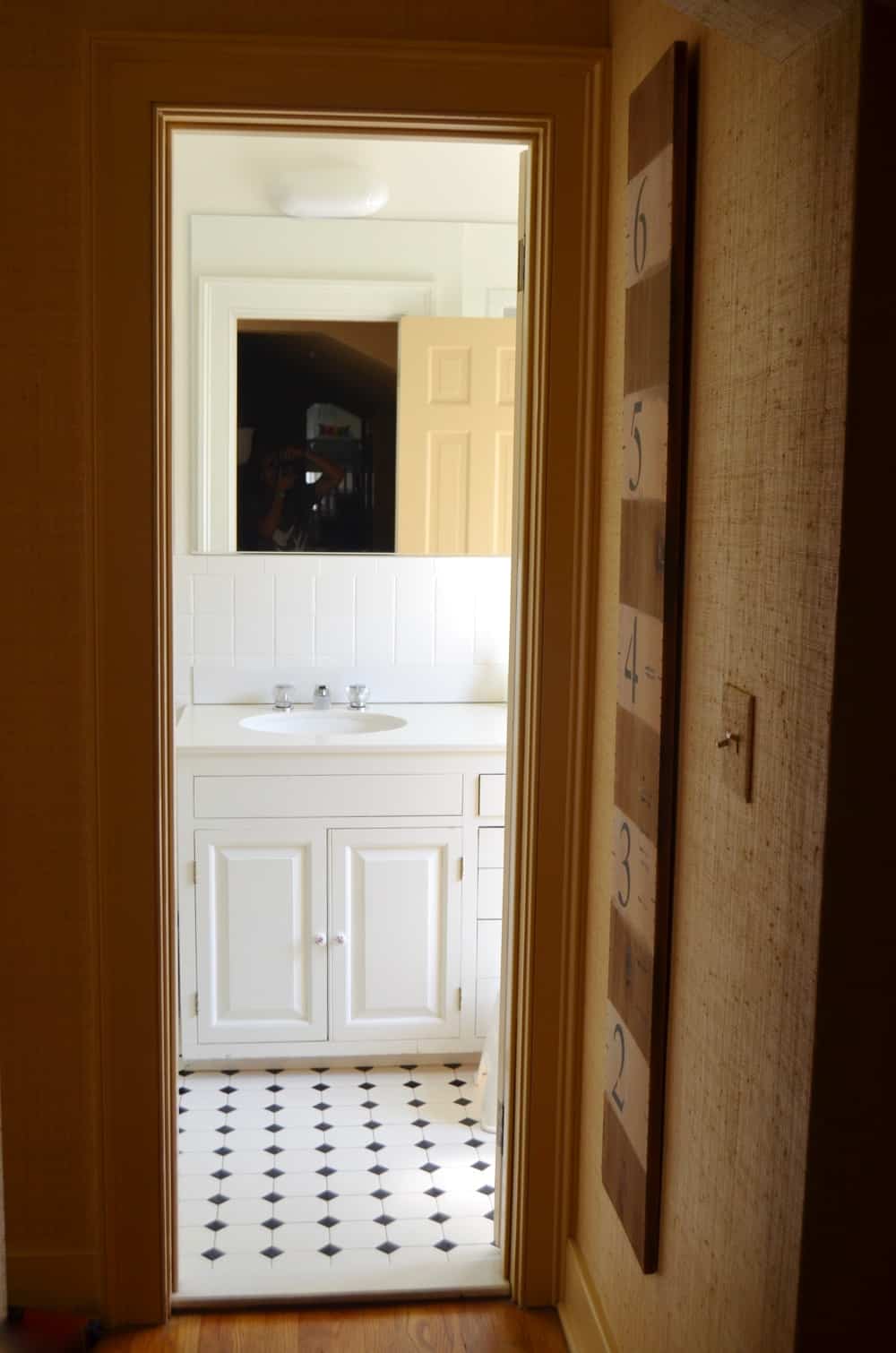 How do you organize your life? Are you a plan plan planner or do you fly by the seat of your pants? I'm actually pretty organized IRL (in real life) but for whatever reason… I'm more fly by the seat of my pants when it comes to blog creativity!