Bloggers Heart Habitat Source List
Psssst… this post *might* contain affiliate links: see my disclosure here.
Sometimes I wonder if I should just name my blog Better Late Than Never. Today's BLTN post involves our amazing Habitat House. Remember back when I shared the incredible reveal of the house and I said I'd post a source list later in the week? Yeeeeaaaahhhh…. well… here we are. Labor Day Weekend. (Sidenote: can you believe it's LABOR DAY weekend?!) I've found most of the exact things we used around the house but for thrifted items, I tried to share something similar!
Habitat House Source List
(These are all affiliate links, btw… that just means that I get a tiny percentage IF you choose to purchase anything… NOTHING changes for you!)
Master Bedroom
Let's start with the Master Bedroom since that's the one I was working on. Click on each image below for a link to each item!
Did I miss anything? See if it's here… scroll through for a FULL list of the goods from our master bedroom.

I tried to run around and snap pictures of the rest of the house! I'm not posting a full source list to EVERY room, but I will share a couple of items in each space that are my faves! Click the link to head over to each post for a full list:
Living Room
(That's My Letter and Finding Home Farms)
Dining Room/ Kitchen/ Outdoor Patio
(Driven By Decor and Most Lovely Things)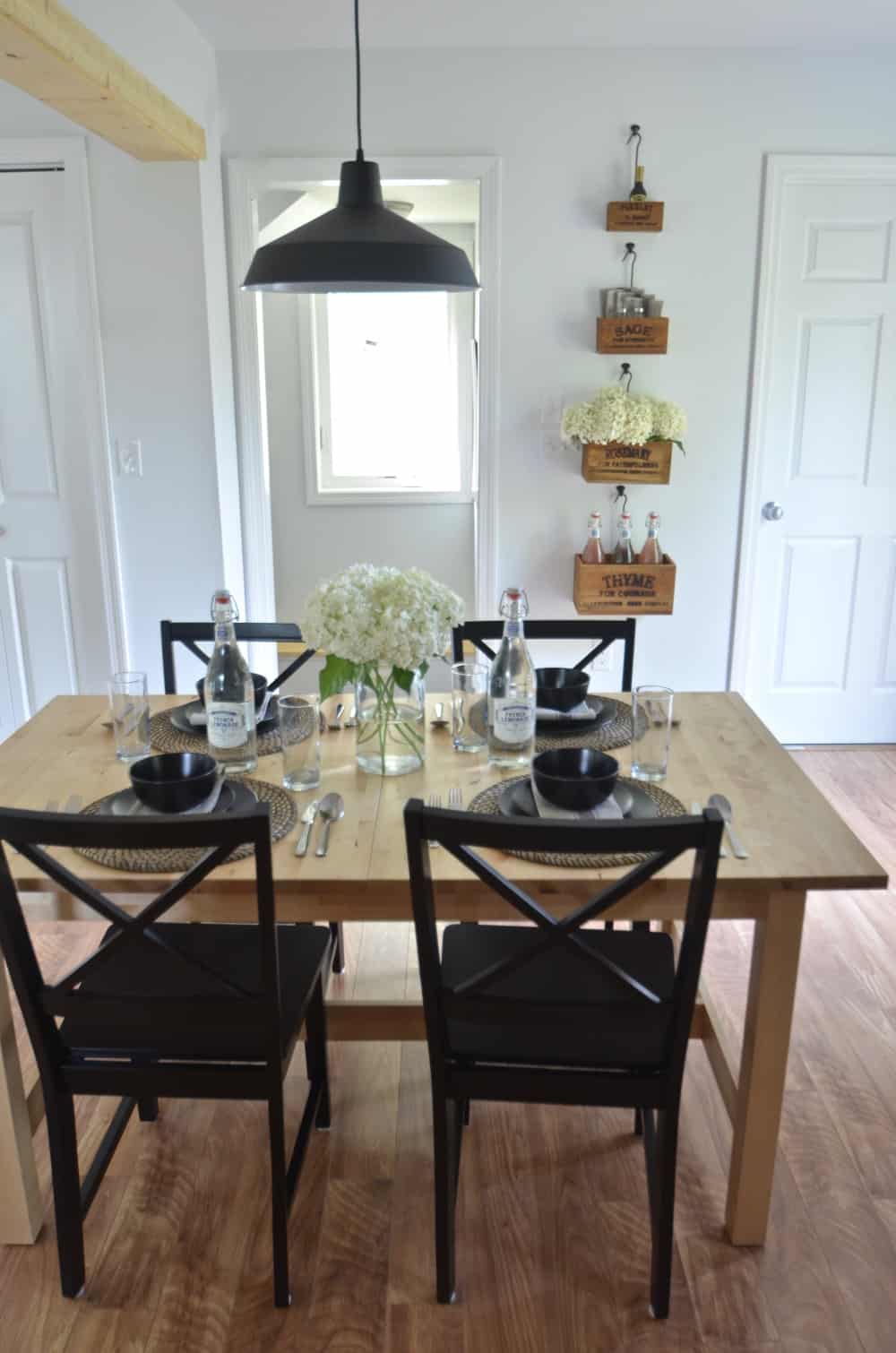 Kids Room
Spare Bedroom
(Evey's Creations and On Fern Avenue)
Downstairs Teen Room
(Weekend Craft and Sandpaper & Glue)
Bathrooms/ Foyer/ Mudroom
(Nestrs)
If it's easier than clicking around the images, below is the full kit and kaboodle. Also… head ont over to Hometalk's Facebook page to see our FB Live tour of the house! The carpets in the bedrooms are down, the appliances are in, and the bathrooms all have fixtures! It looks beautiful!  I'm also SO EXCITED to share that we've sign on to do another round of Bloggers Heart Habitat in Eastern Connecticut. If you want to support us, send an email to bloggershearthabitat (at) gmail (dot) com.
Shop Bloggers Heart Habitat