Week 2. One Room Challenge.
I've never done the One Room Challenge before so I'm afraid my organization in regards to posting is crap. I'm making some GREAT progress, but I'm not sure the outside viewer would notice that. Ha! The room is a D-I-S-A-S-T-E-R. To remind you… here's the plan.

Week 1/ Week 2 (you are here)
Despite the disaster, I have one BIG thing to share. The walls are now BLUE! Whenever I come up with a room plan, I start by poking around Pinterest. (See my dining room inspiration board here.) The rooms that jumped out at me had these amazing dark and rich walls. I've been DYING to go dark in a room. Our dining room doesn't get a lot of natural light… it has windows on either end, but both lead to covered porches. Benjamin Moore's Hale Navy is kind of the gold standard for navy blues, but it's also the darkest blue on the color swatch… I opted to come up a couple shades to BM Van Deusen Blue and I LOVE it.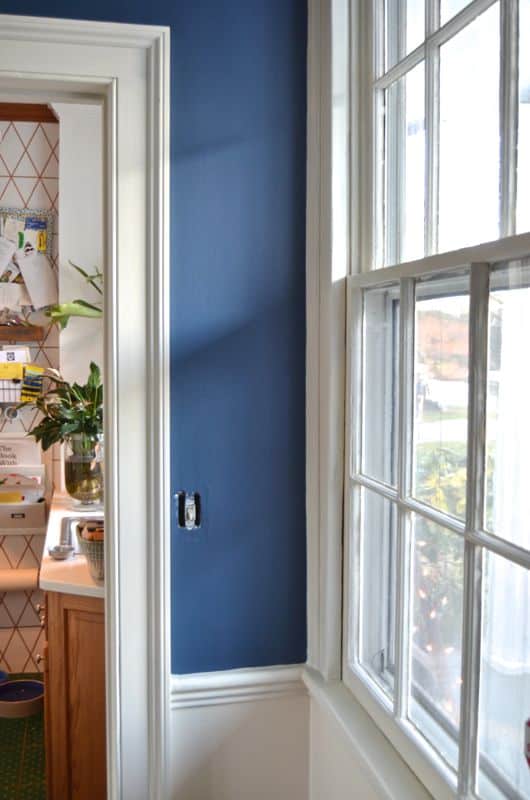 I brought in painters for this one because the trim was getting a touch up and required lots and lots of prep and oil paint. None of that is my forte. (Tune in later in the week to see what tips and tricks I learned from the pros after they repainted our family room and now our dining room.) The blue is perfection. Exactly what I was hoping for in here. Cozy. Rich. Vibrant. All those great adjectives. I'll share a little secret with you… the trim on the bottom half of the room is *actually* just the wall. It's not true wainscoting. The painters asked if I wanted to paint over and make the whole wall blue, but I'm glad I kept that bottom portion light.
Other updates.
My buffet has one more side to be painted. Here's how the drawers are looking, and I am SO EXCITED. Until I started blogging, I never thought I'd say things like this with enthusiasm: Let me tell you about this paint! (Housekeeping. I was lucky enough to request and receive some of these products for free but opinions are ALL mine.) I'm using DecoArt's Maxx Gloss. I've used their chalk paint before and love it, so when I decided to paint the sideboard, I looked up their color pallet and Maxx Gloss in Juicy Melon was the perfect coral. Did I mention it's NO PREP?!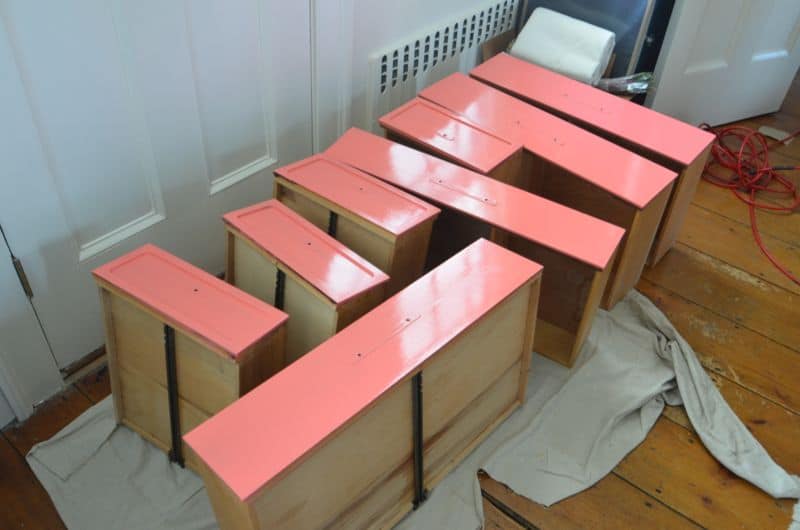 Even when things say no sanding necessary, I still make an effort to clean the surface. In this case, I gave it a quick once over with a deglosser. The directions for the Maxx Gloss are dead on- follow them. I made sure to paint a horizontal surface which was easy for the drawers, but meant some flipping around for the base. But the paint self levels BEAUTIFULLY and after 3 coats, it's shiny smooth almost like a lacquer I'm SUCH a fan! Amazon carries DecoArt- this is the one I used. (Affiliate) Search around for different colors, but this is the same paint.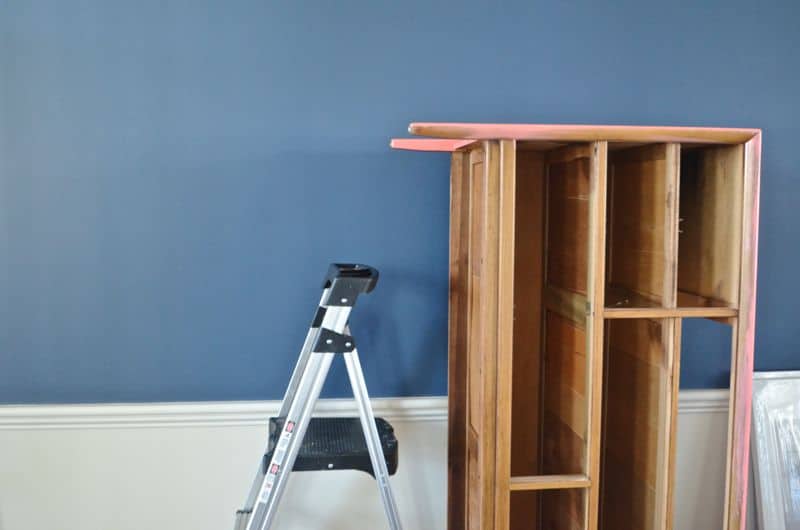 I've also had a whole saga with curtains. The room doesn't *need* curtains, but I like curtains in a dining room to help with noise when the table is full of conversation. I will also use ANY excuse to bring in some more of my favorite fabric. I'll share a curtain post later since I'm hoping to come up with a tutorial for how I solved a problem I didn't realize I had until 3/4 of the way through.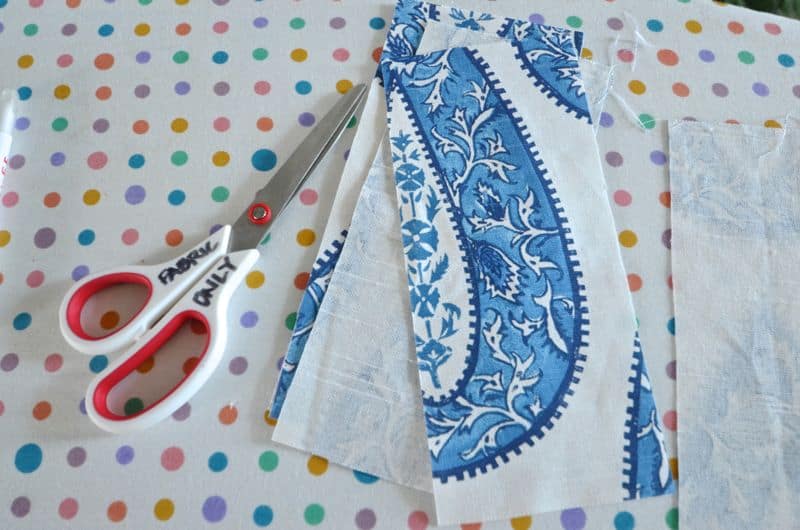 Another problem I didn't realize I had? Upholstery. I took apart the two side chairs and the foam DISINTEGRATED. Like turned to powder, people. Meaning I have to scurry around and pick up some new foam to finish of those beauties. More work, for sure, but ick… glad to be rid of THAT!
So that only leaves me with swapping out the chandelier, painting the table, hanging some art, DIYing a couple pieces of art, and… setting the perfect dining room table. Four weeks left! Head over to Calling It Home and peruse the Link Up to see all the other AMAZING rooms that people are taking on. So much inspiration.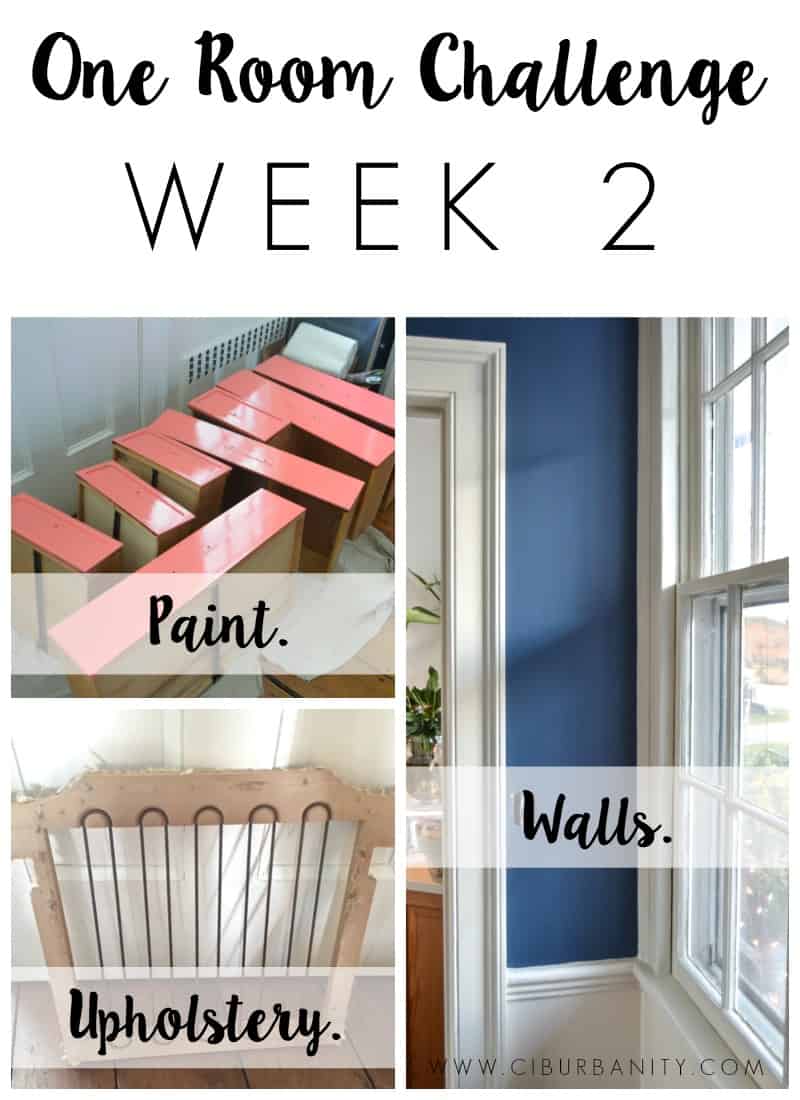 Psssst… Check out our newly published House Tour on HOUZZ! So exciting!!—> Click here.