Disclosure: I am SO thrilled to have partnered with Raymour & Flanigan for this space and am truly grateful to them for providing such wonderful and functional pieces.
Oh my gosh, oh my gosh, oh my gosh… the playroom is DONE!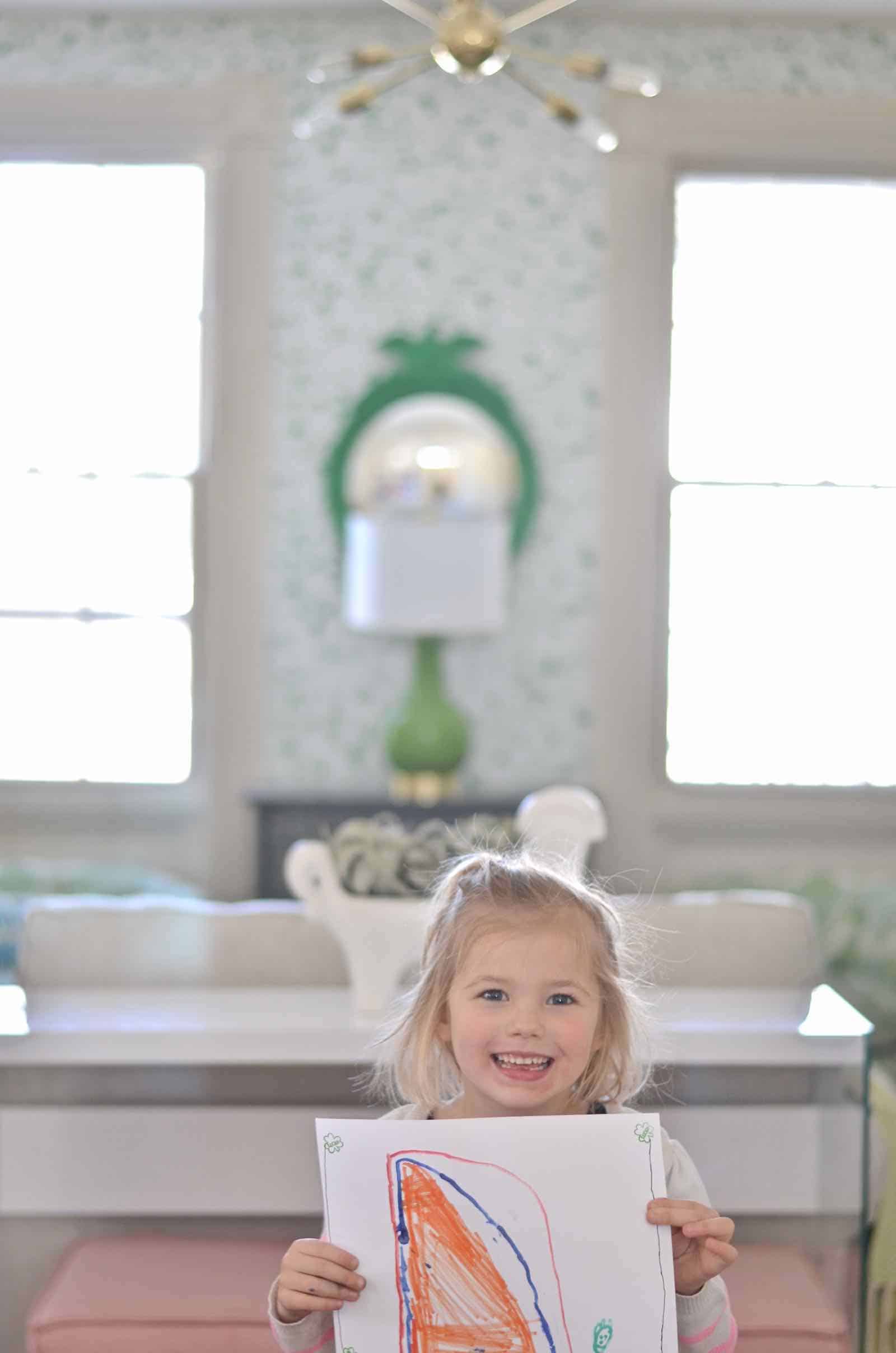 Colorful Kids Space
Let's hop into the way way back machine for a sec and take in the masterpiece that was the playroom when we moved in. I shouldn't be so snarky about it, because the space served a totally different purpose (adult reading room), but needless to say, it wasn't right for us!
The first layer of wallpaper came down EASILY but it took me a year+ to tackle the leftover bits. I attempted to update the space a bit last spring, but I KNEW I could do better. Much much better. Which brings us to NOW: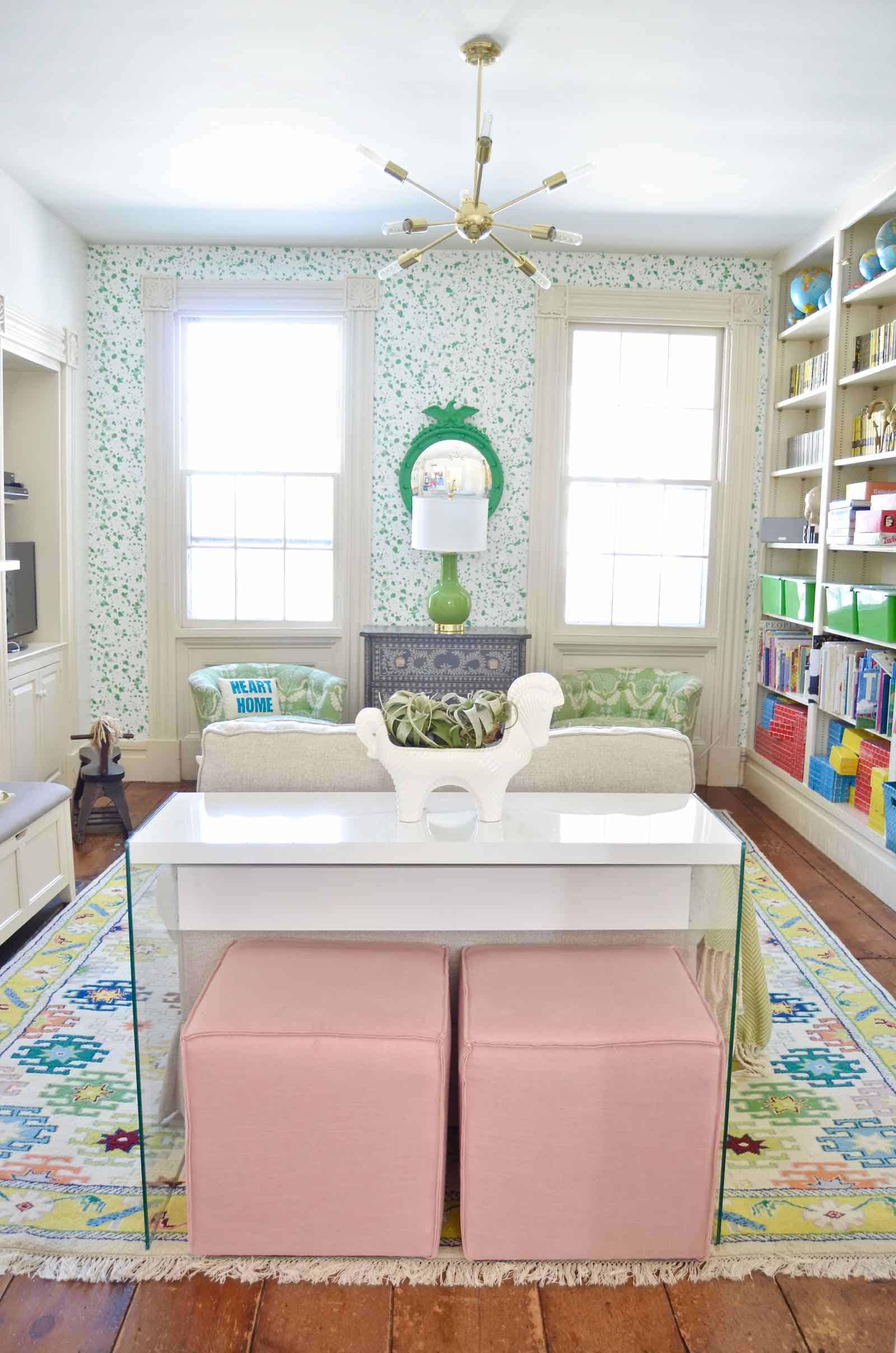 Thanks to Raymour & Flanigan, our playroom is the perfect combination of chic and child-friendly. The space is the FIRST thing you see when you step into our foyer, and we have lots and lots of stuff when you factor in toys and games and books and trucks for all five kids. See how the kids liked the space and other peeks at how the room came together:
I wanted a way to keep all the kids' stuff without it being front and center to visitors. Mission accomplished. (Full source list at the end of the post.)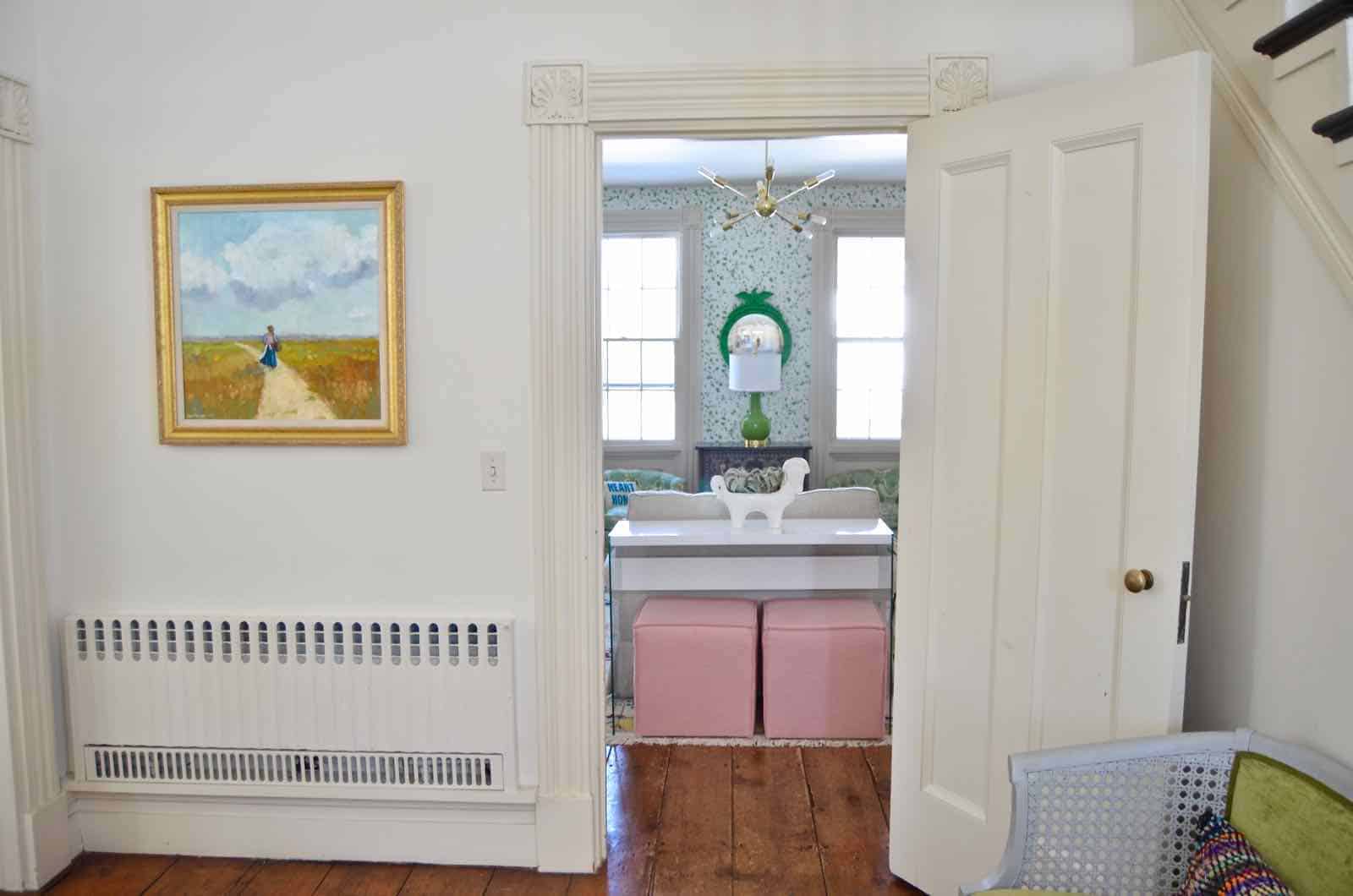 I started out online by gathering a list of items that fit the bill, and then I spent a couple of hours wandering around the incredible Raymour showroom. And just to cause a scene, I decided to set up my camera and film some video of the shopping experience. As one does. Once I'd prepped the walls, I hung an adorable photo gallery. Walgreens 8×10 prints (with a coupon) and frames from Michaels for…. 70% off! Super affordable option for a clean and bold photo wall.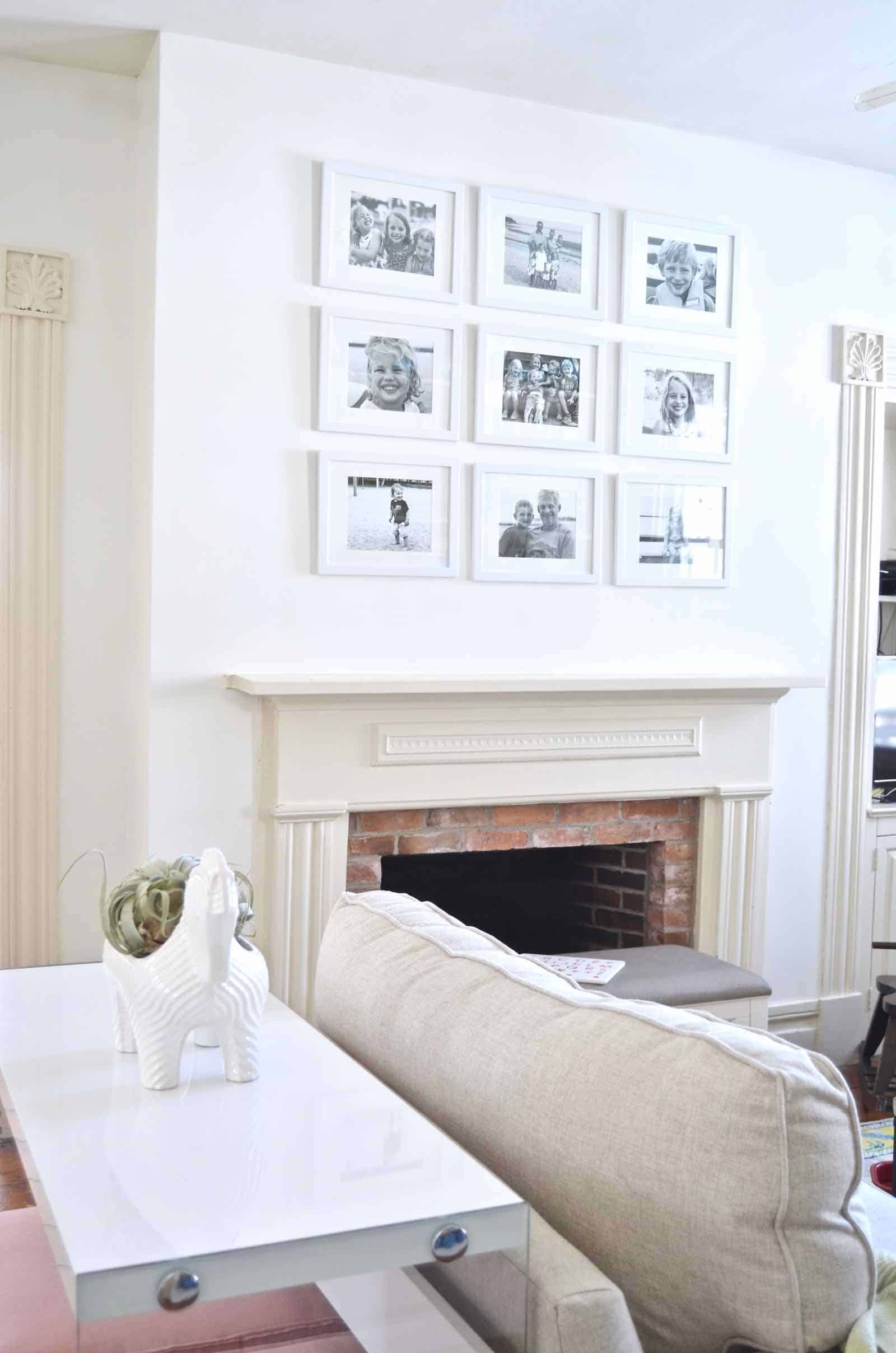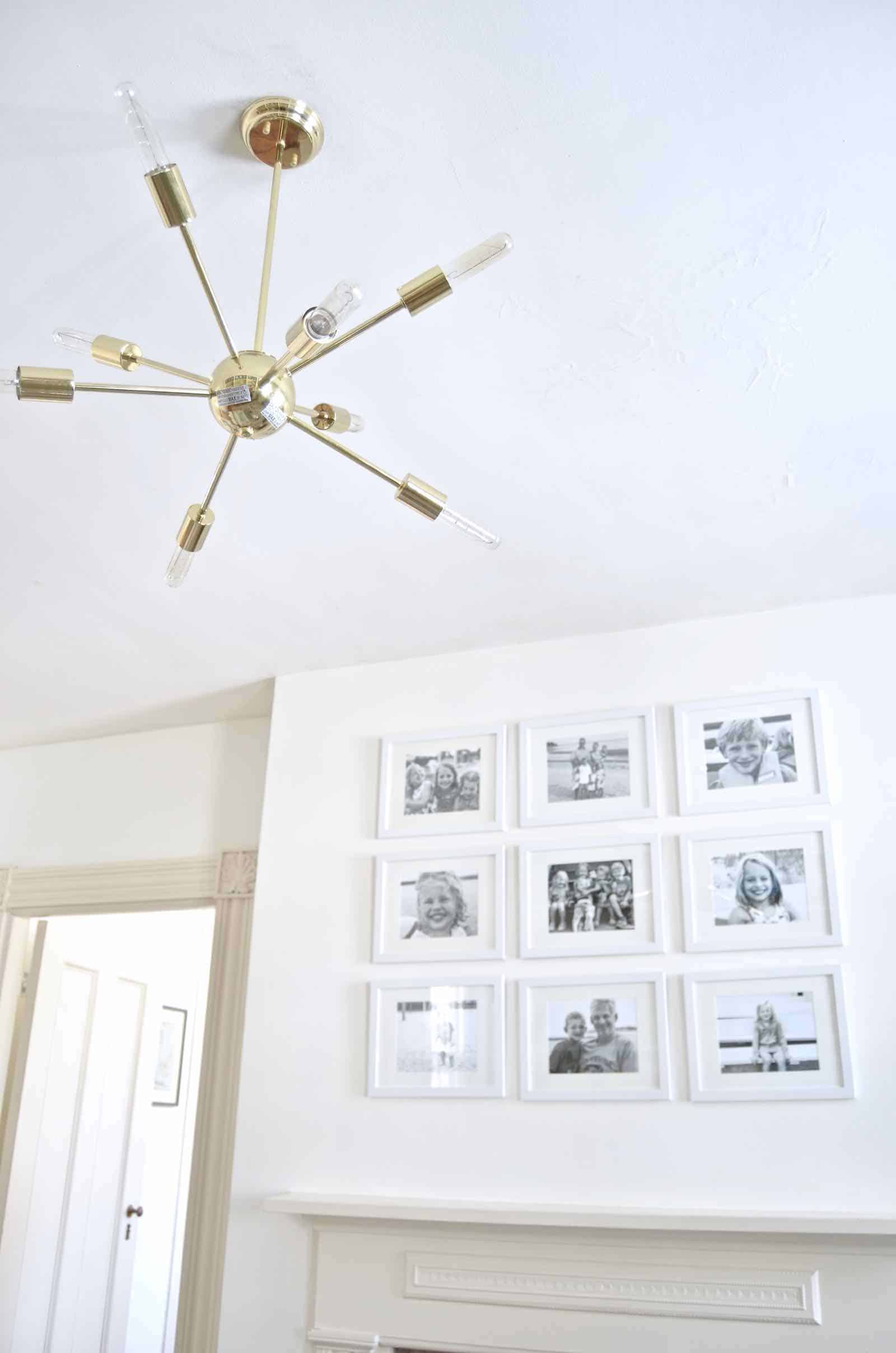 Last fall, I went to the Martha Stewart Maker's Conference in NYC and met the folks at Spoonflower. I fell in love with their Splat in the Grass print and they were kind enough to send along a few rolls so I could wallpaper that back accent wall.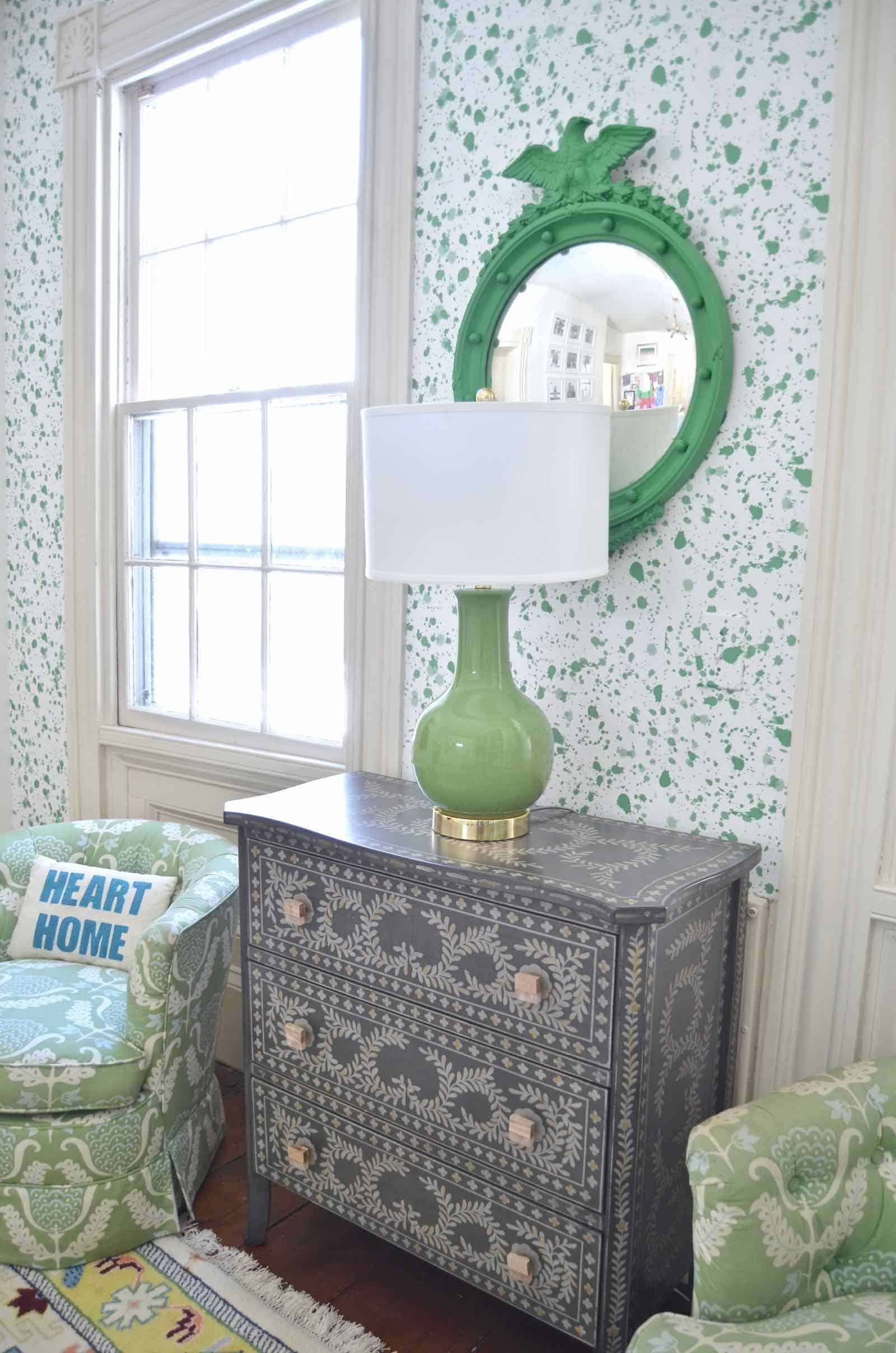 That federation mirror from the flea market got a modern update with some leftover DecoArt green paint (affiliate) and… I LOVE what a difference that bright bold color makes for both the mirror and the space overall.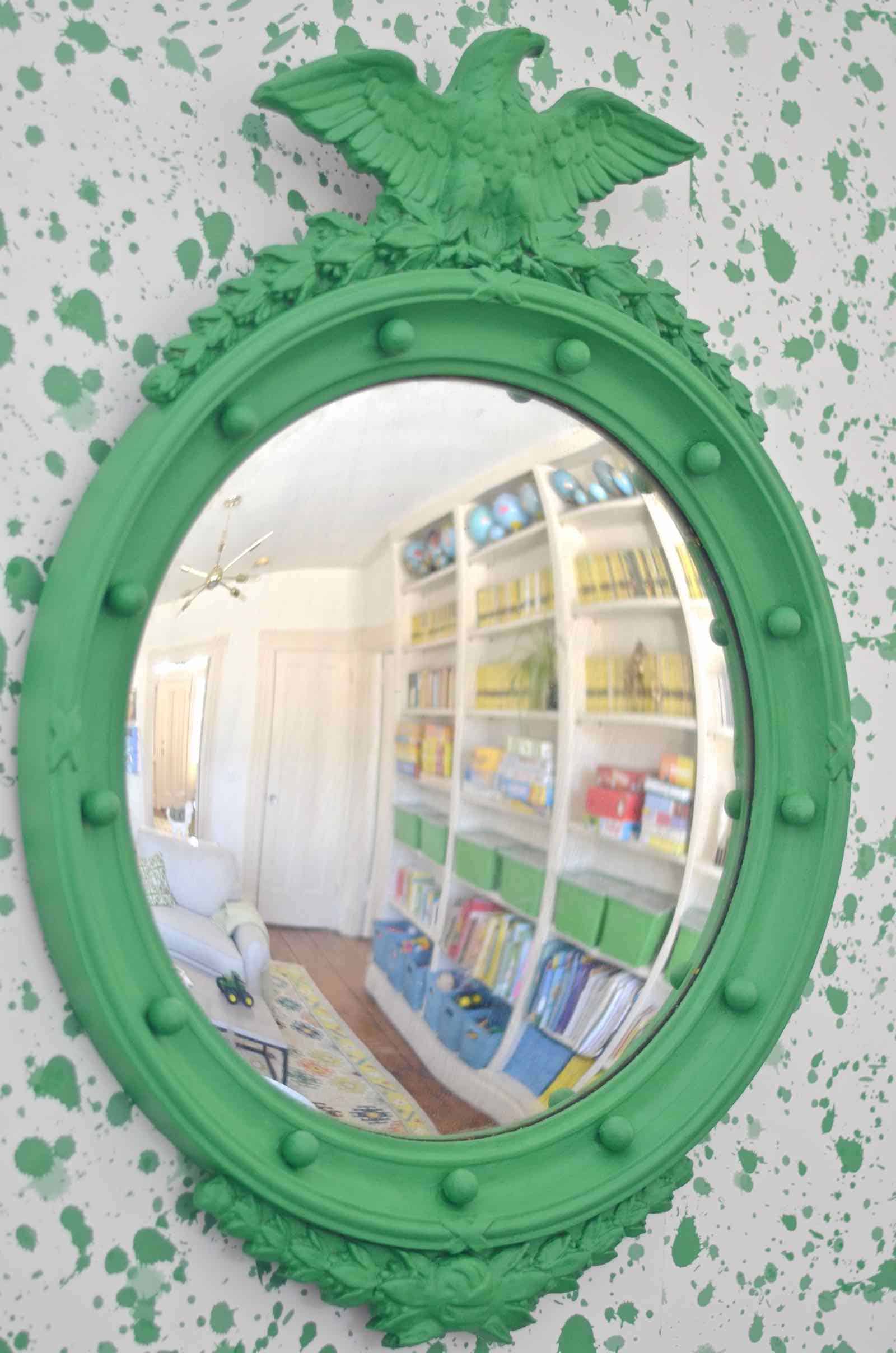 Between the windows is the chest of drawers that launched the whole space. I NEEDED those drawers in my life and that was the only place for them to go… which meant reimagining the layout for the playroom. The two barrel chairs were originally a rust-colored velvet, but I had them reupholstered a few years ago… green on green on green in here!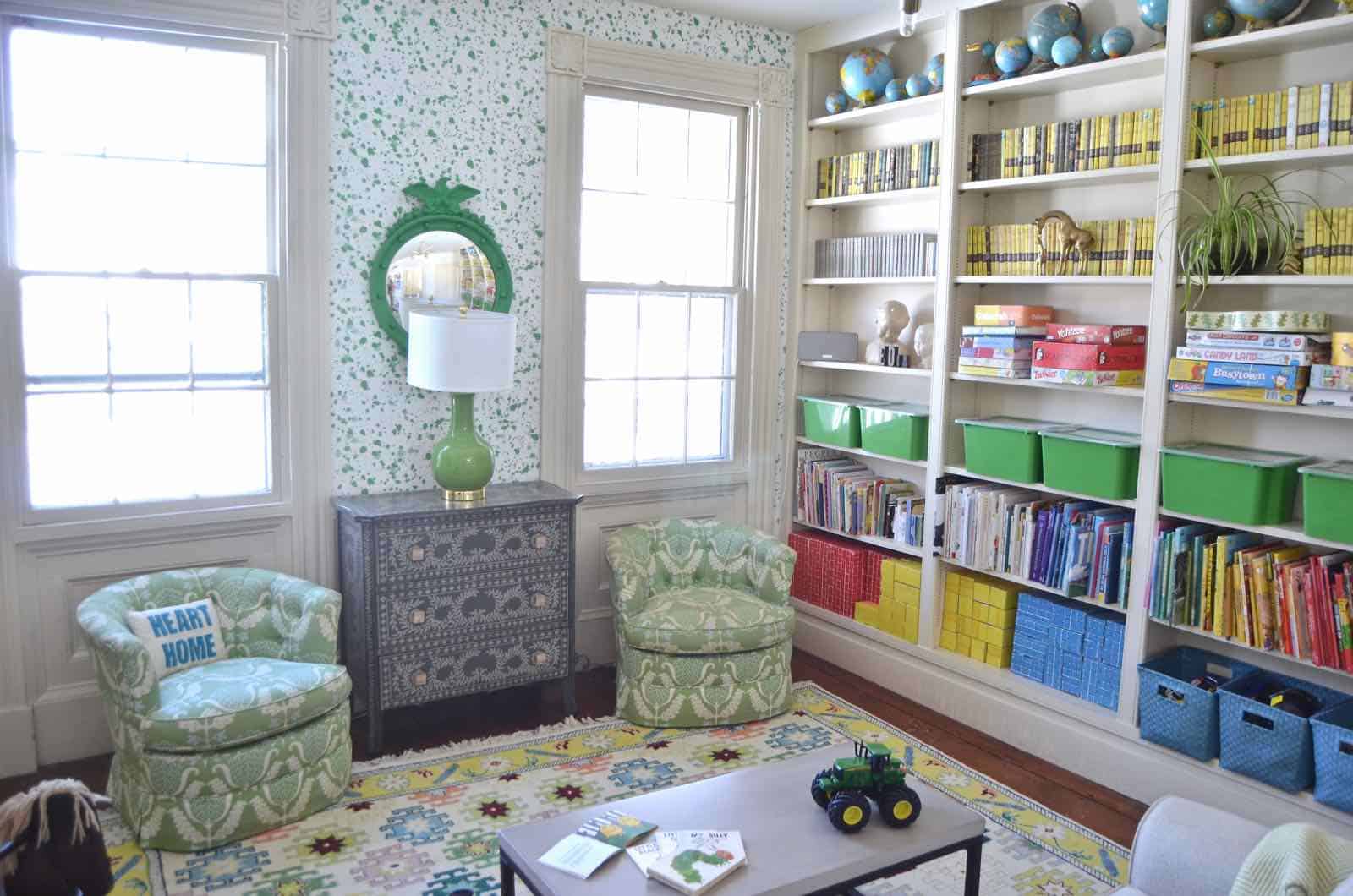 Look up and you'll see a killer new pendant light. I loved the basket pendant that was there before but it simply didn't provide enough light. That new sputnik style light and a beautiful green table lamp have brightened up the space immensely.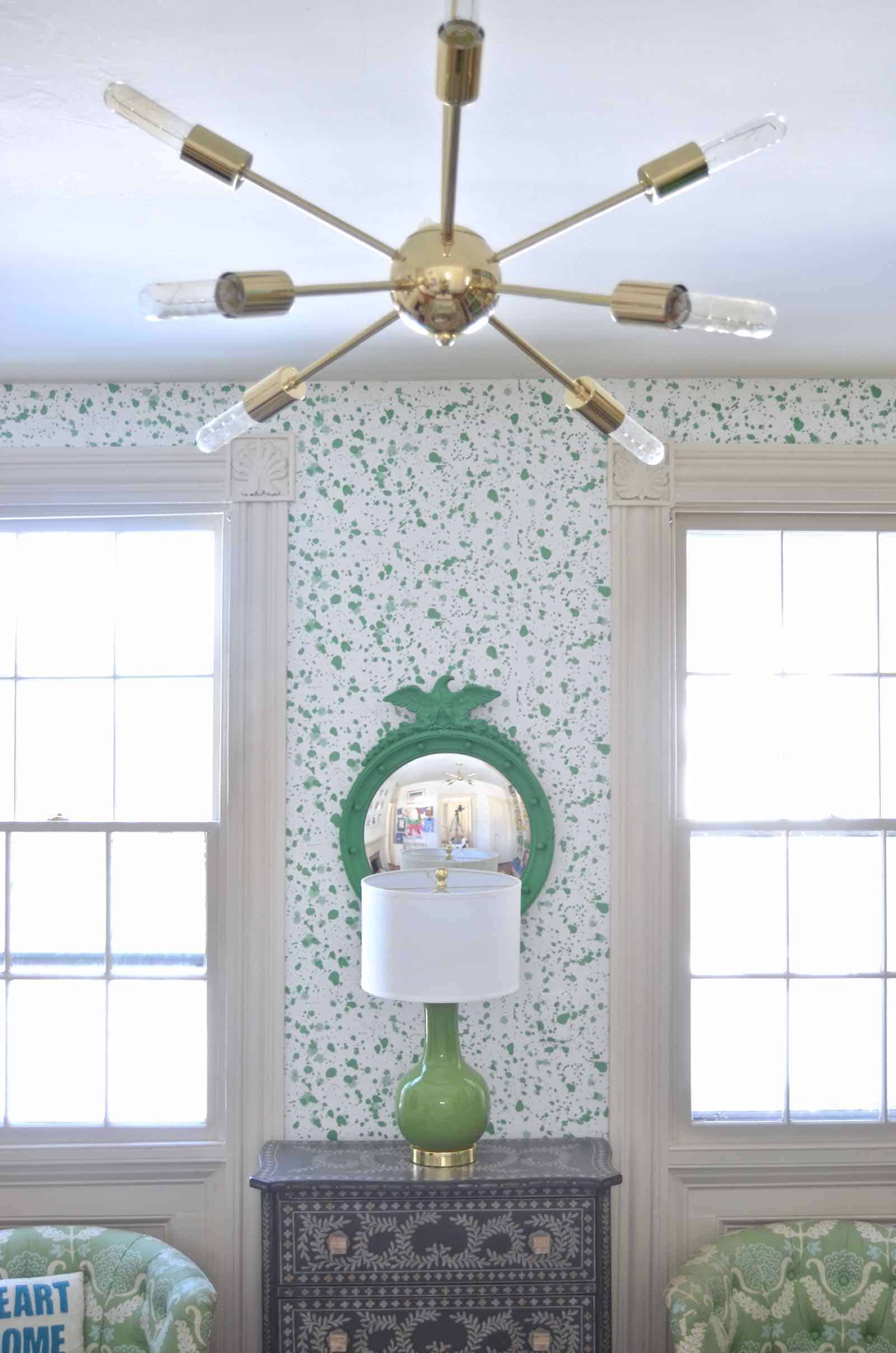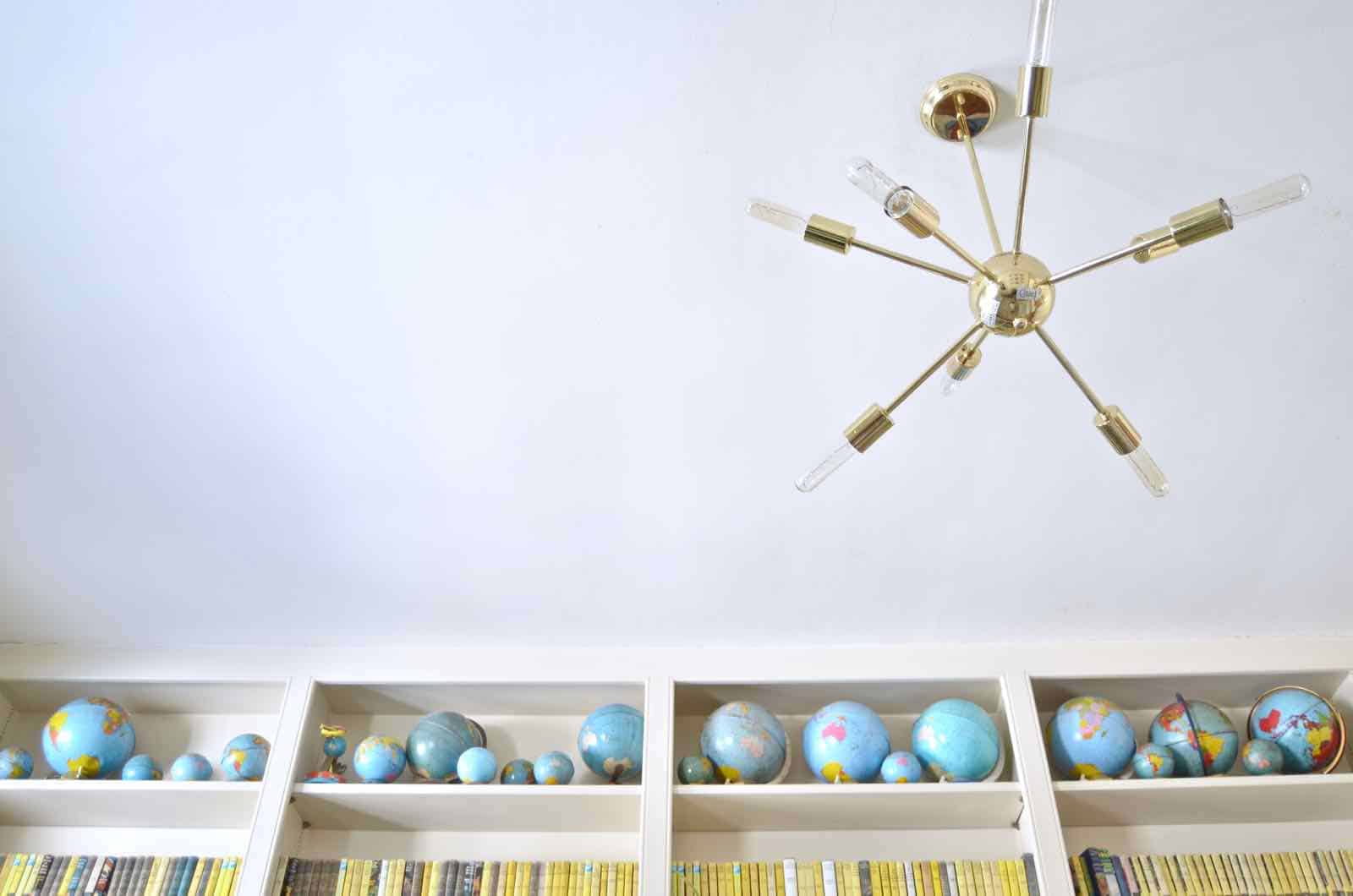 Our old loveseat got the boot and this beauty has taken her place. A little bit narrower, this couch opens up the space a bit more AND… it's a pullout! The kids love to set it up for movie night, but I'm also hoping it will be a nice option sleepovers and house guests down the line.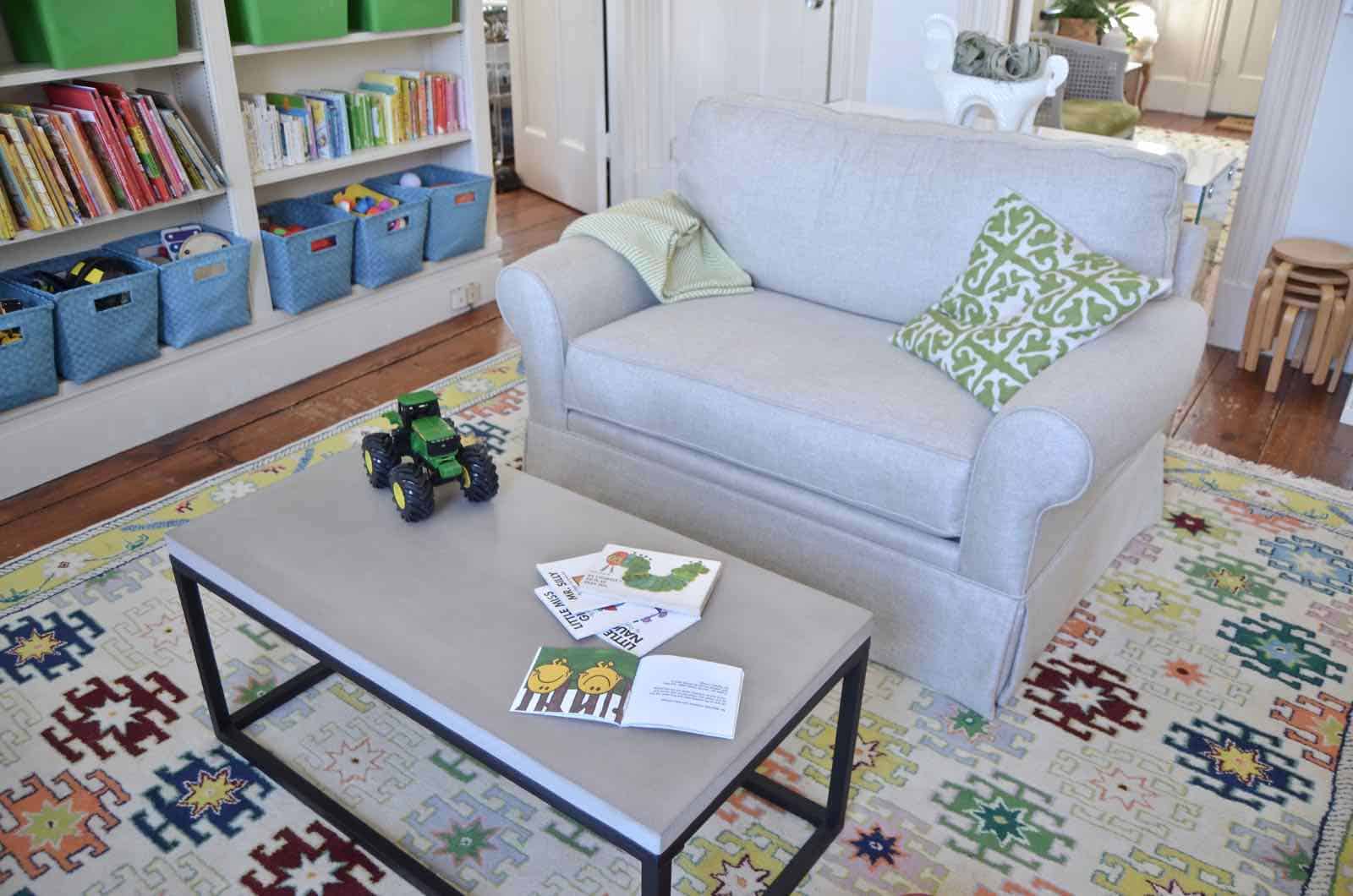 A smaller coffee table takes up less space but is still heavy and durable… no one's pushing this guy around!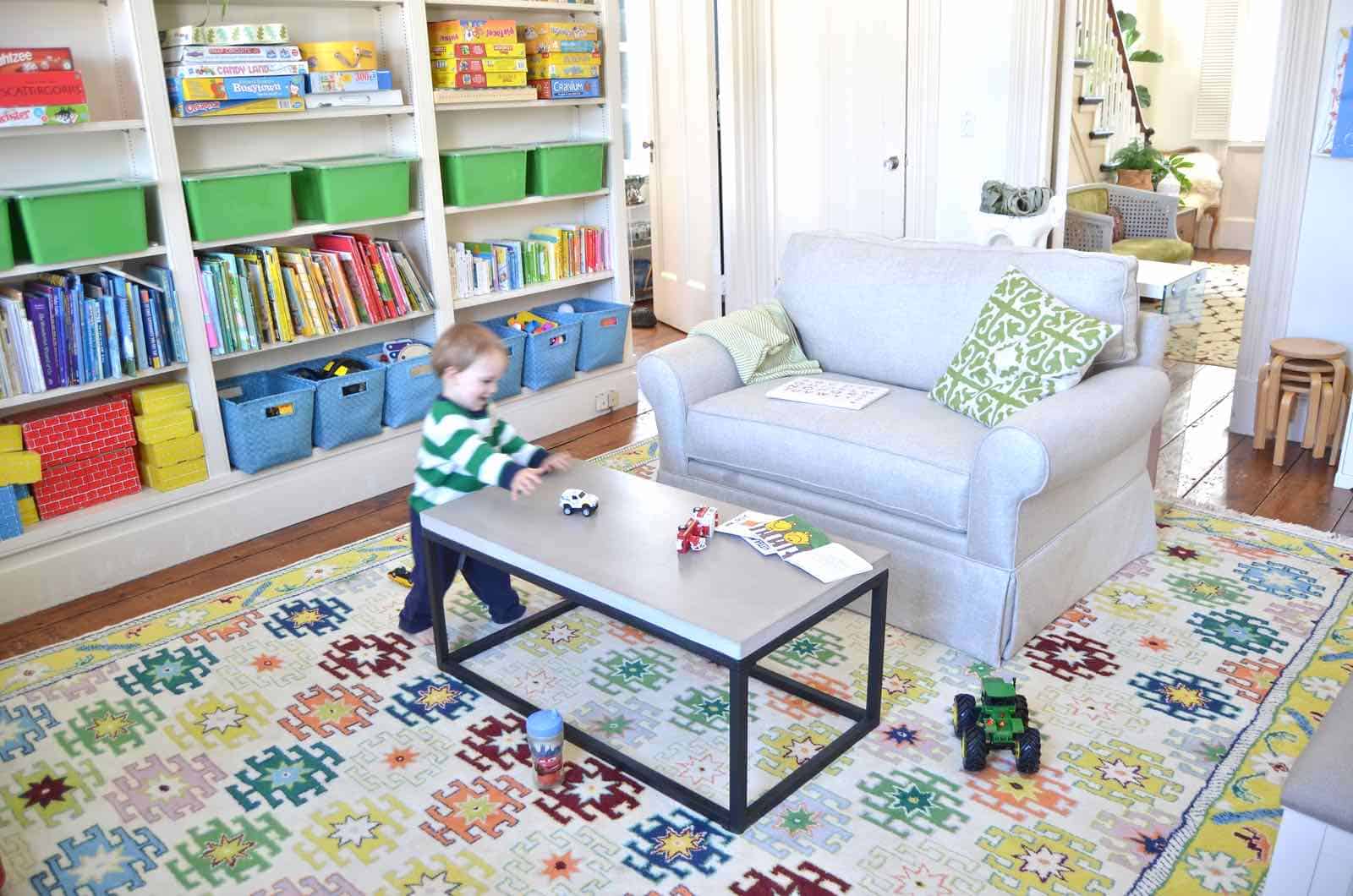 Behind the pull-out is a sofa table with clear sides which means it doesn't take up much room aesthetically. It's a small room with lots of furniture, and I loved that this didn't feel too big or bulky behind the sofa. Two coral ottomans are tucked underneath and get moved around the room depending upon the game or activity on hand!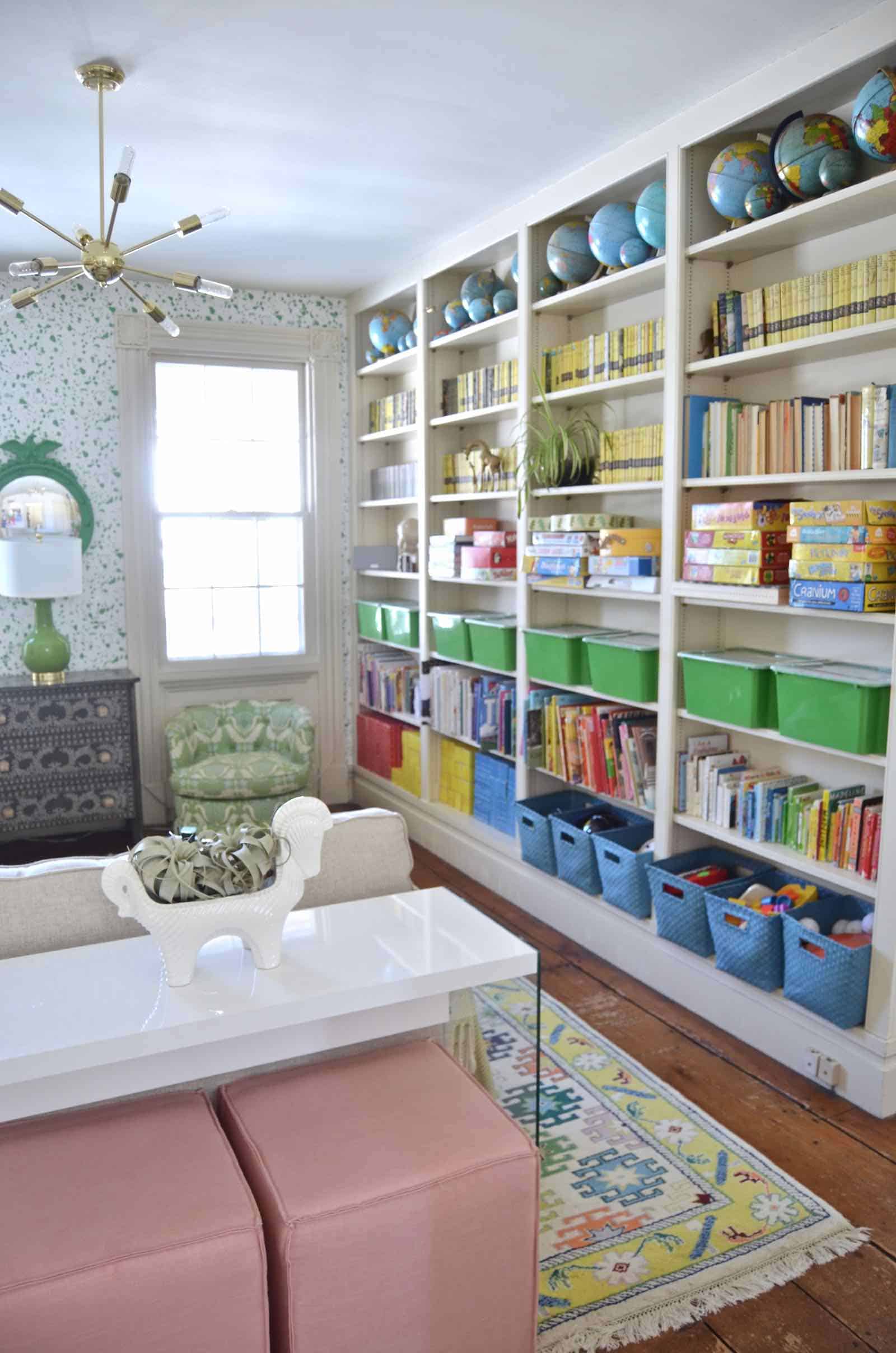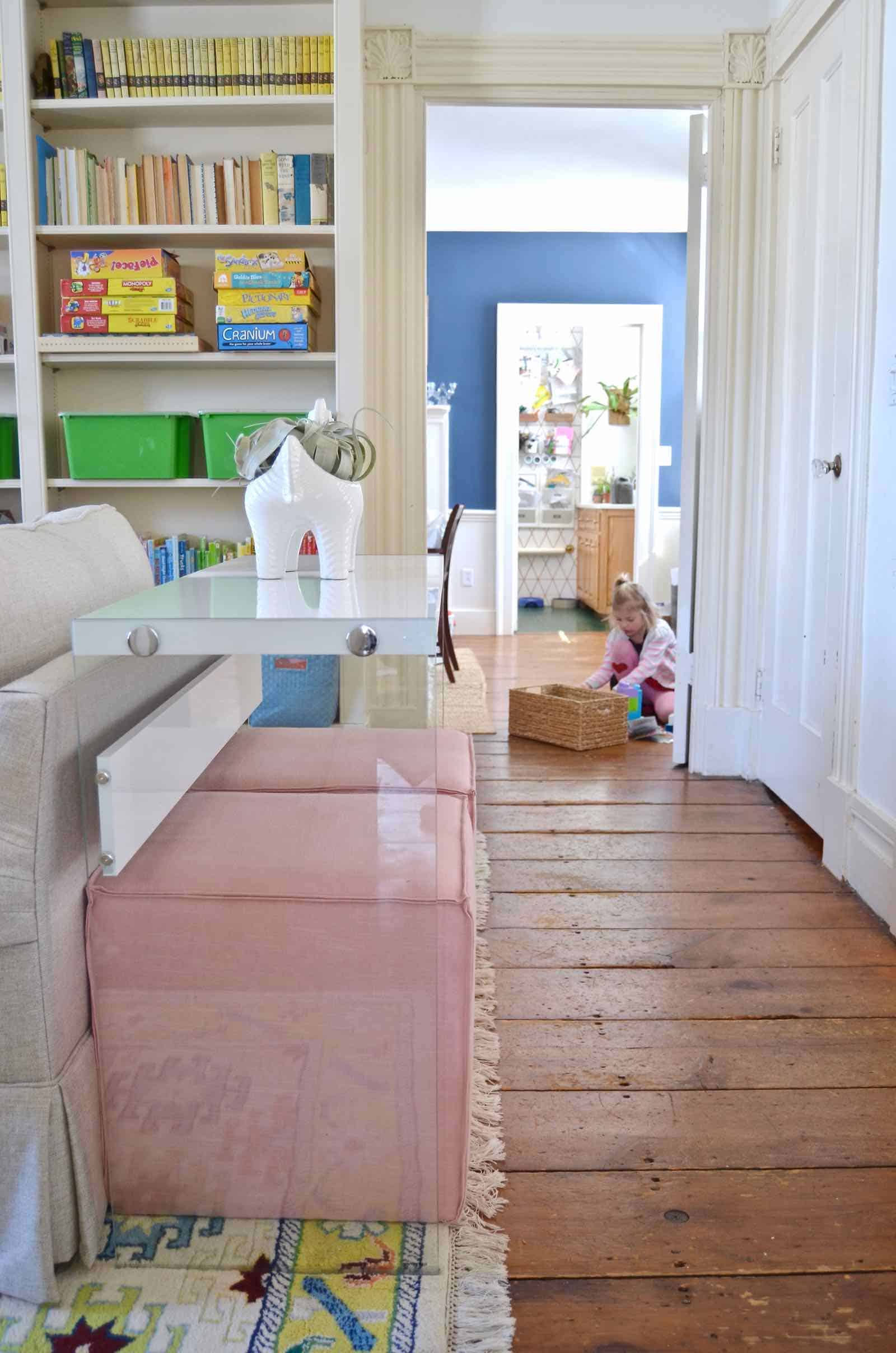 Arthur has discovered trucks and he has fallen HARD for all things with sirens or wheels or diggers. One day we'll use that fireplace, but for now I put that upholstered storage trunk there. Stuffed to the gills with trucks, it has a gentle close hinge so I don't worry about Arthur's fingers aaaaand I can hide away some of the monster truck rally.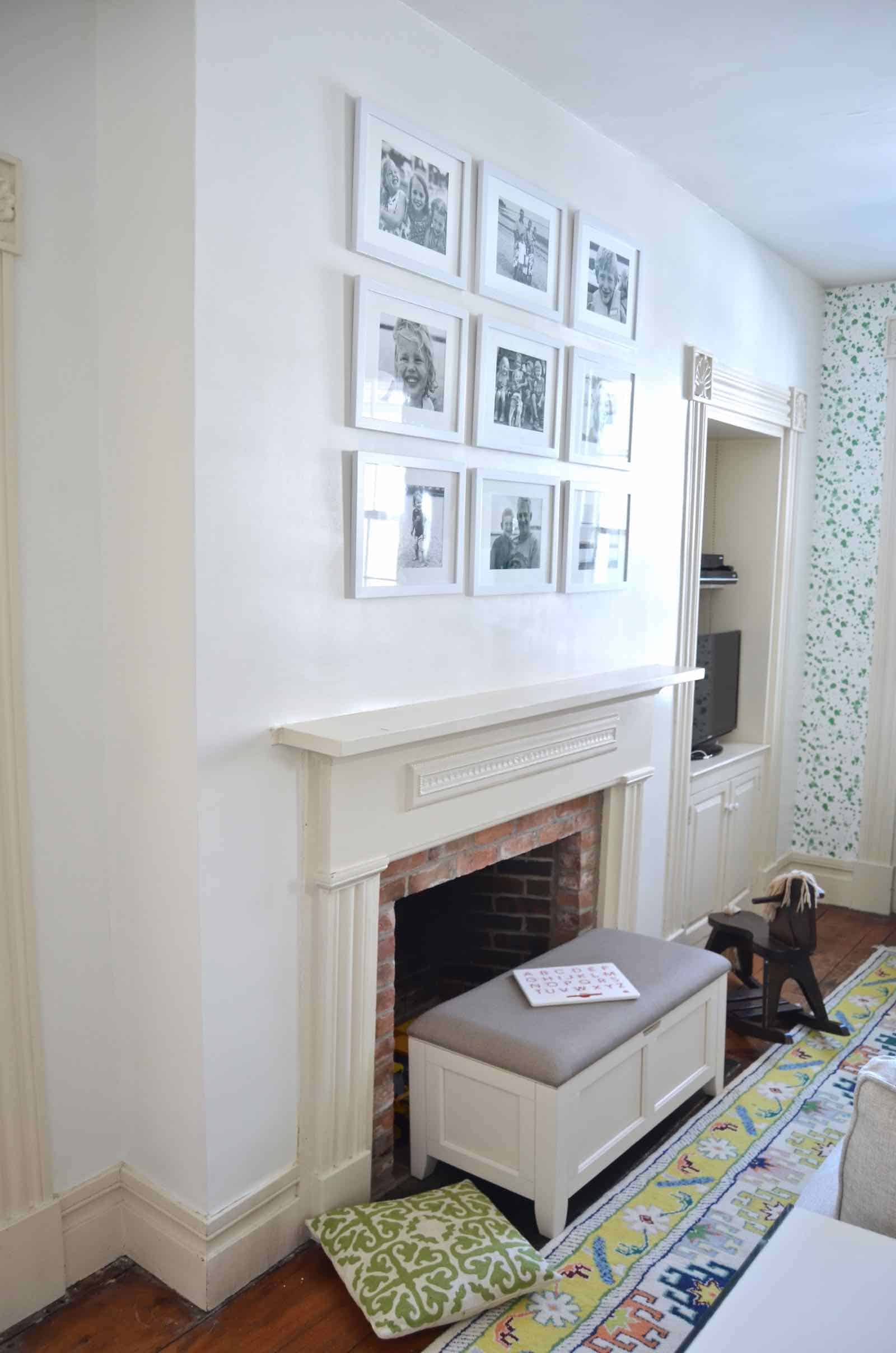 I couldn't help myself and arranged our books in rainbow order. ROYGBIV 4 Life.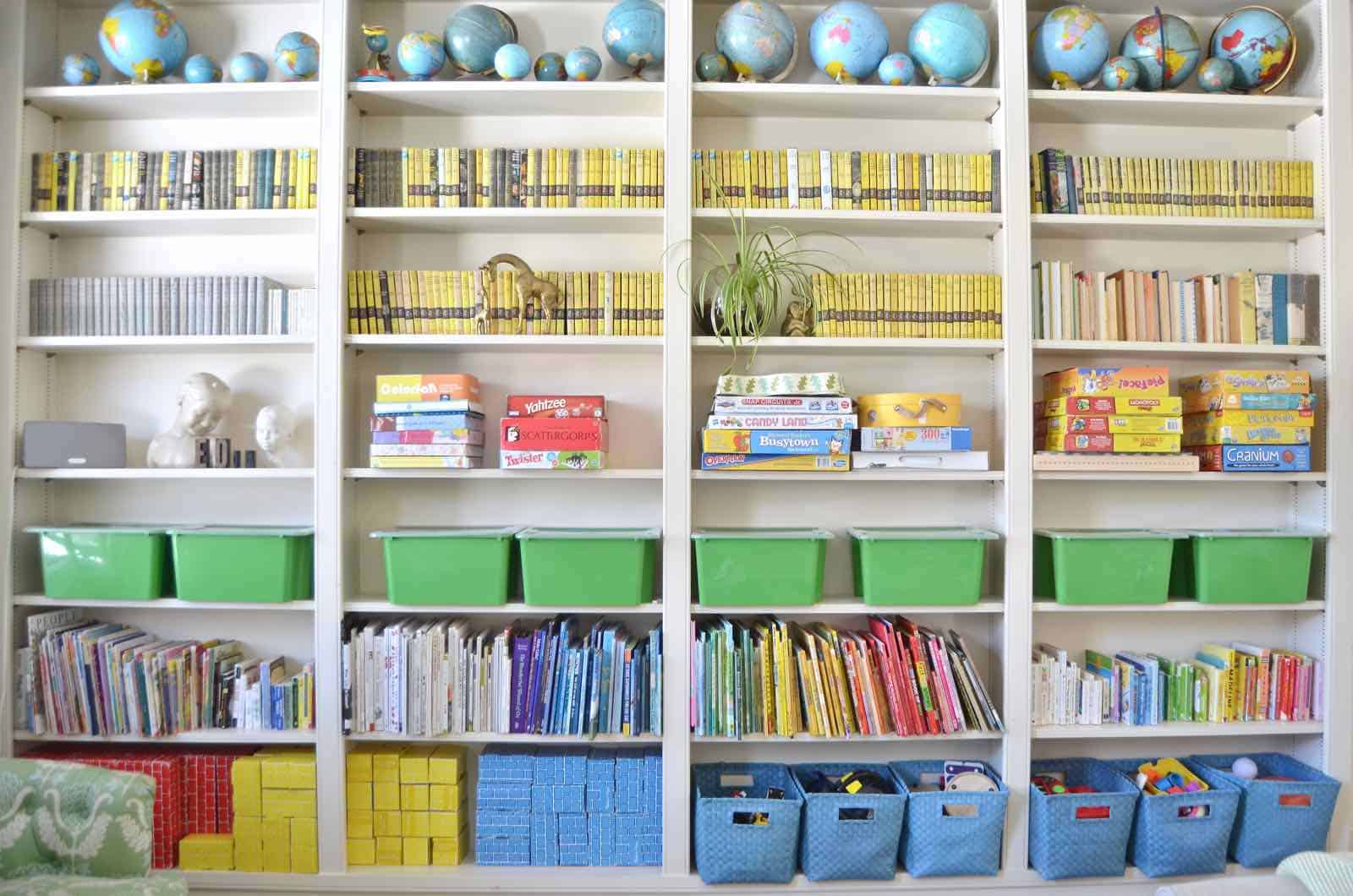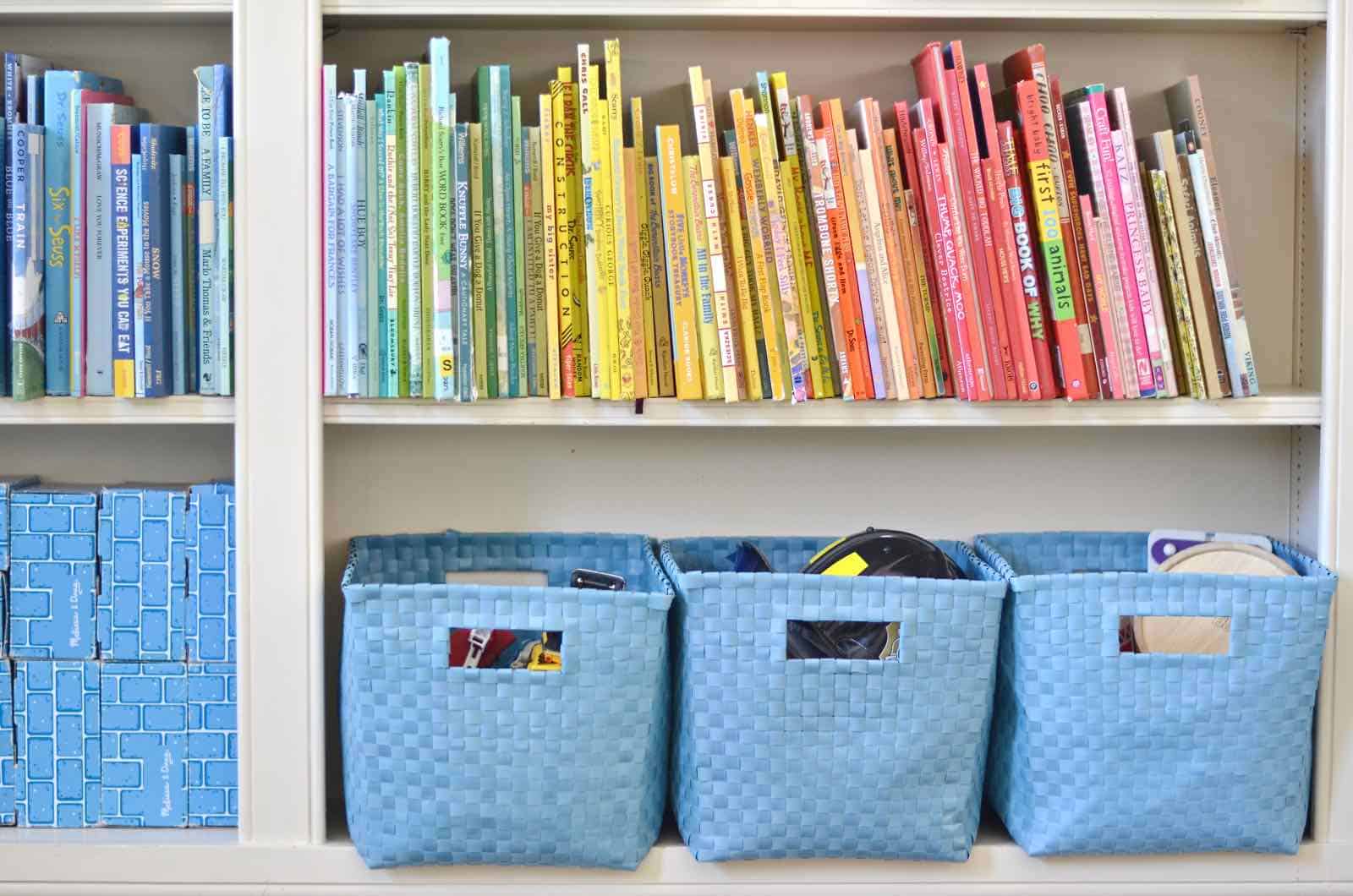 Truth be told, I pulled some stuff out of the space to take these pictures, but not a *ton*. We have a basket of stuffed animals that didn't make the cut. And I took this as an opportunity to cull through our board games and bring some of them upstairs.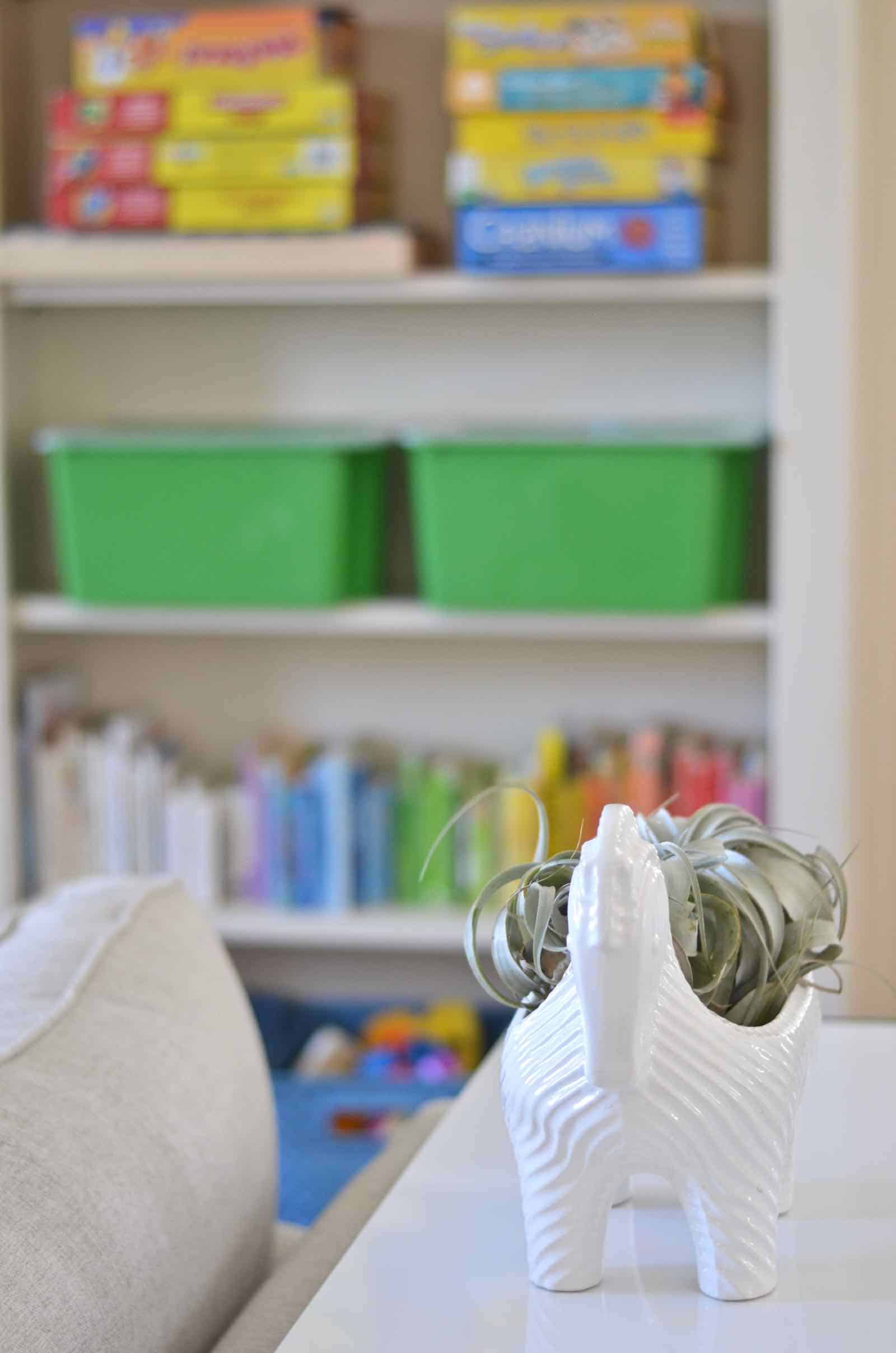 Thanks again to Raymour & Flanigan for being so amazing to partner with. I would recommend their products a million times over, and the folks that helped me at the showroom could NOT have been kinder or easier to work with! Thanks, Steve and Butch! Who's got two thumbs and loves her new playroom? Yep. This girl: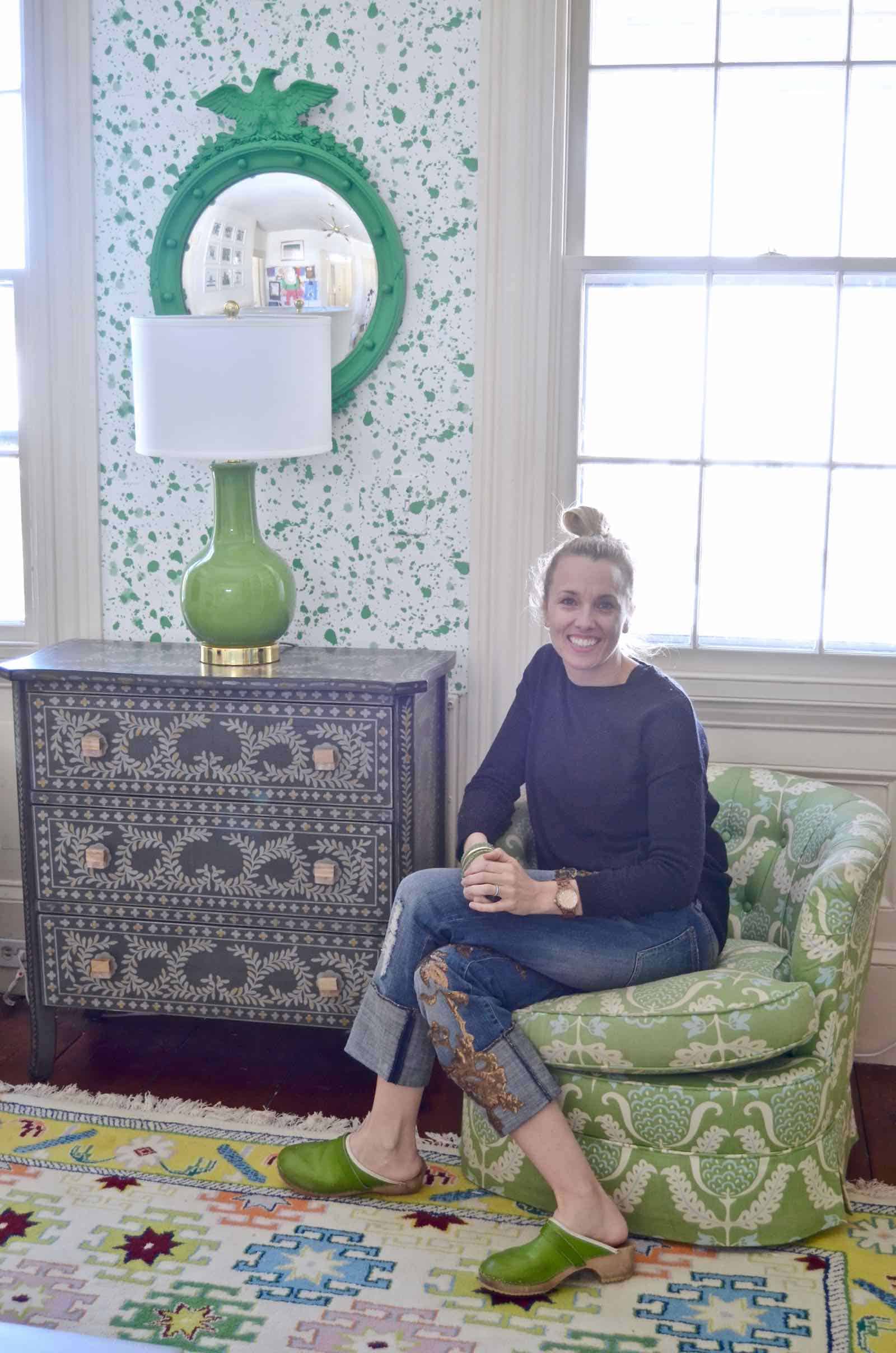 Playroom Source List (with affiliate links)
• Sofa Table • Ottomans • Pull-Out Sofa • Coffee Table • Storage Trunk • Kids kitchen • Artwork display • Gallery wall frames • Faux inlay drawers • Paris table lamp • Wallpaper • Pendant light (similar) • Storage boxes • Storage baskets • Throw pillows