Our New (Rental) House
Author's Note: If you're new to my site, this post might seem a little odd… you might want to check out the earlier posts in my Charlotte Moves series to get caught up!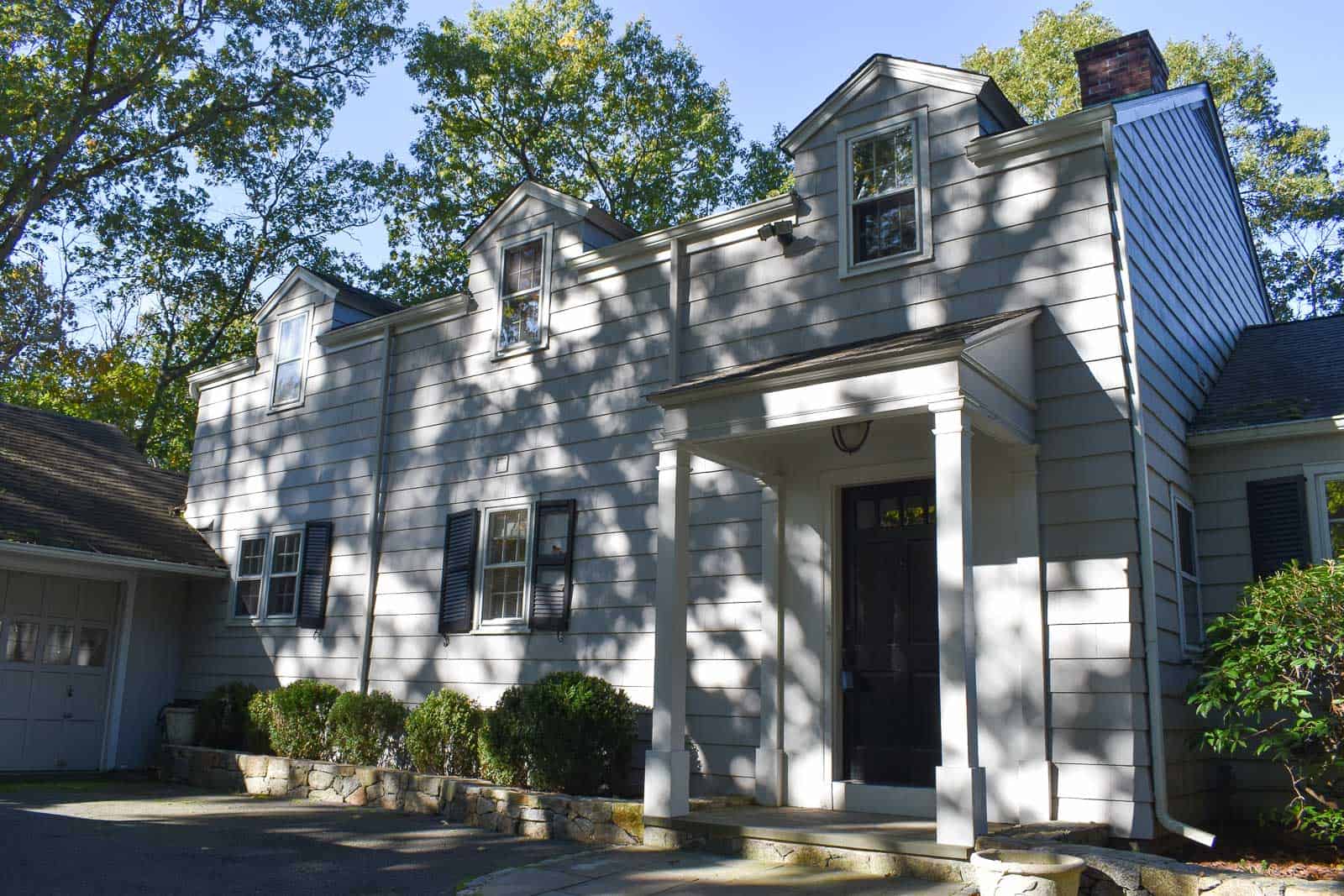 We've known for months that we'd have to say goodbye to our beloved home at the end of the year, but we weren't sure where we'd be going. And although we won't be able to move into another permanent spot, we have landed on the next best thing… a rental house for us to call home for the indefinite future. Before I give you the low down, please know how appreciative and touched I have been by ALL of your kind and thoughtful words throughout this unfortunate time for us. You have shared your own personal experiences. You have shared how you overcame your own challenges. You have been an unwavering cheering squad!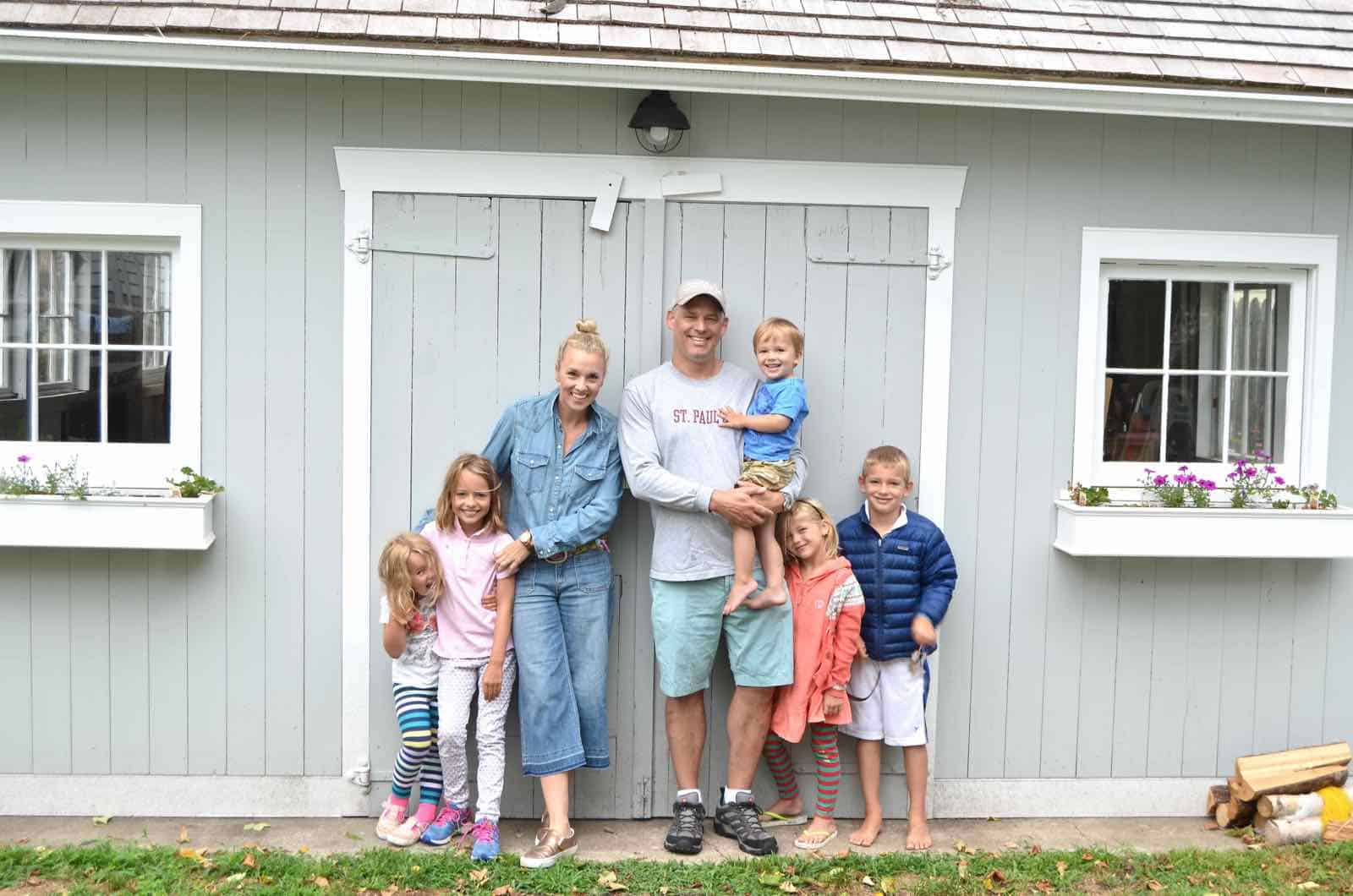 I also need to be honest that it's hard for me to write about this new house with complete effusiveness, since obviously we'd rather not have to be moving in the first place, but I'm going to do by best. I'm excited for a new project and eager to have this crappy year behind us! Without further ado… here's a look at our new rental!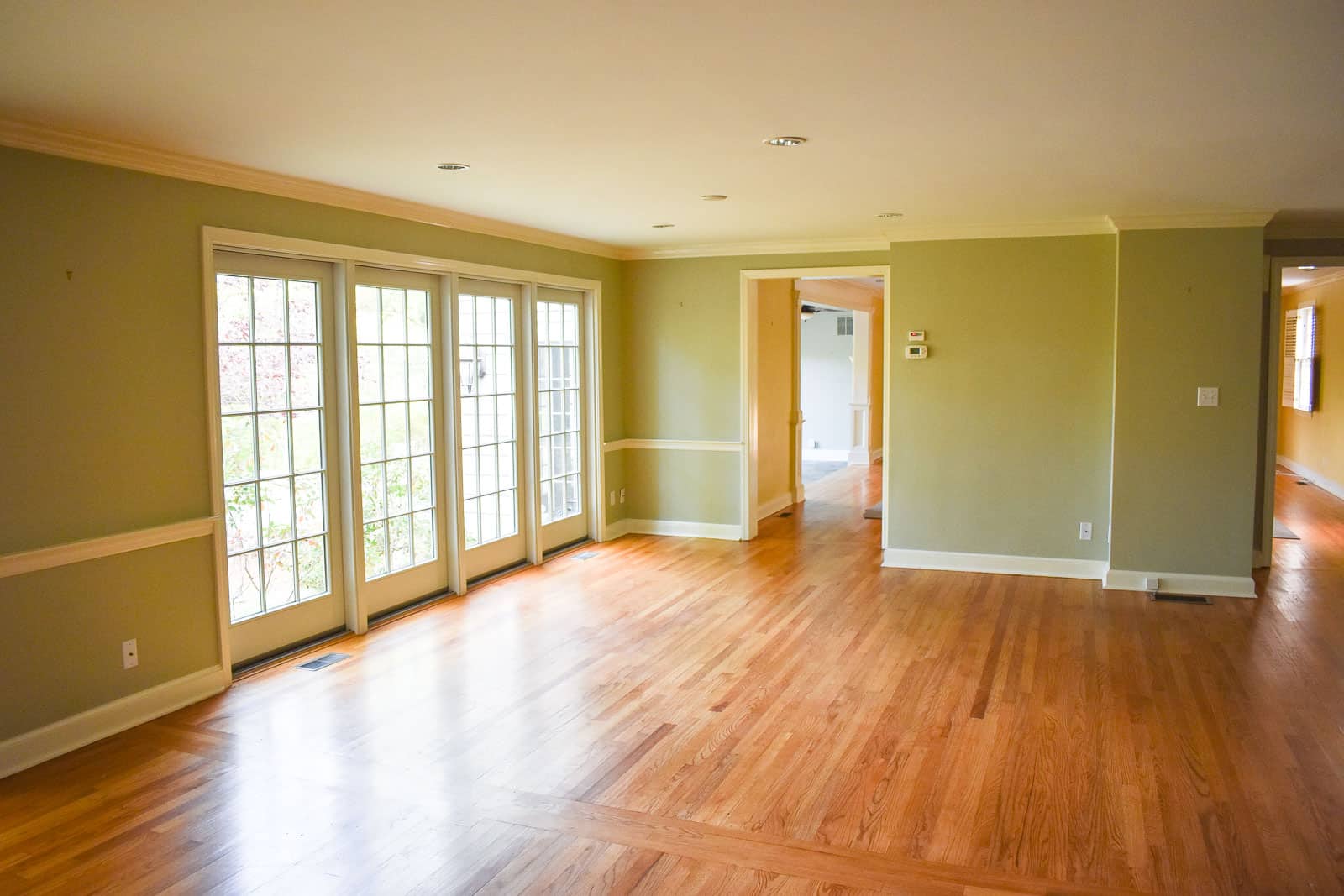 First, the details. It's in the same school district which was important to us obviously, but it sits on much more land than we're used to and feels extremely remote compared to our current house in town! In fact, the front yard has a giant zipline which was one of the things that sold the kids on the house! The backyard overlooks a lake below and is lovely if not slightly treacherous!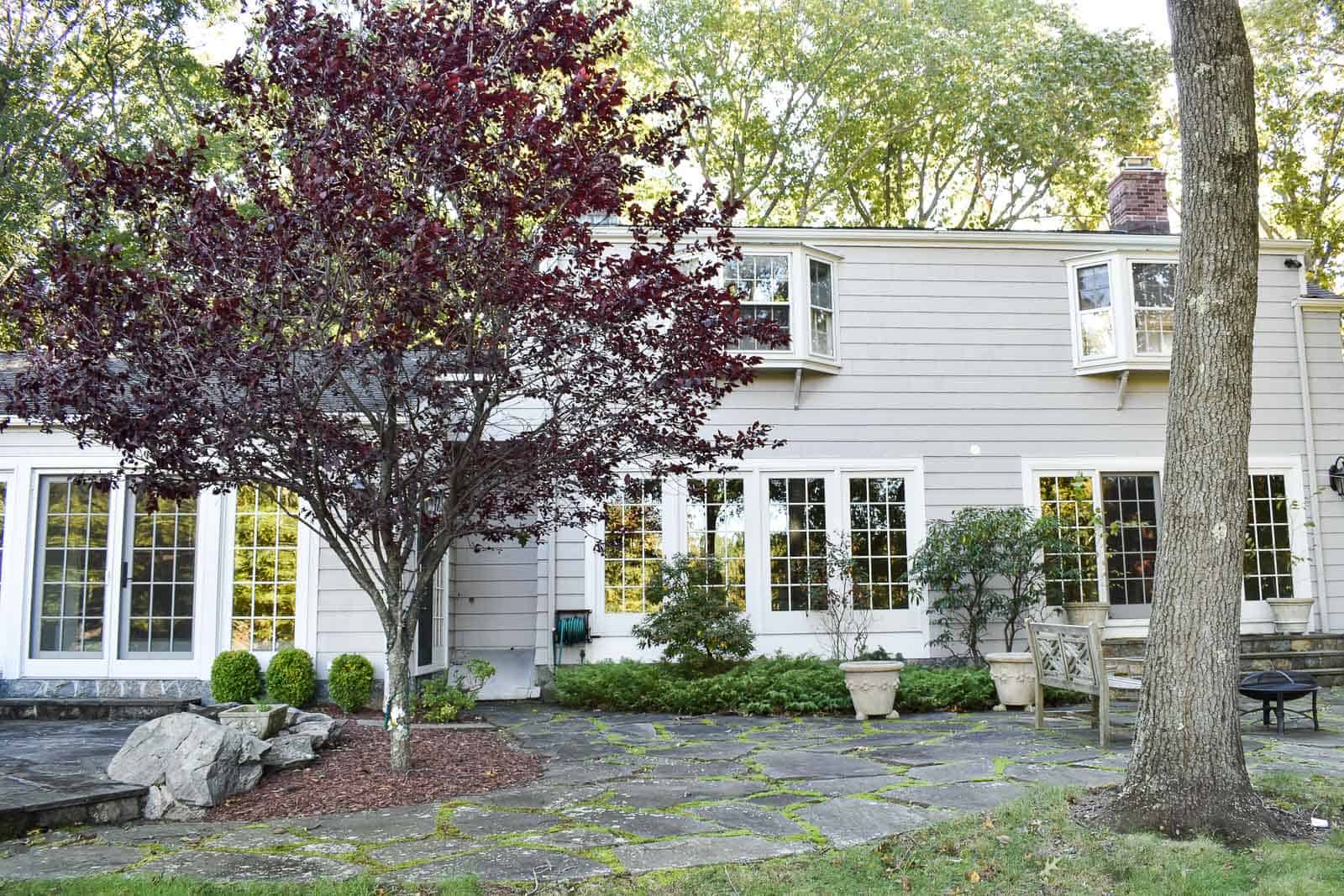 Inside, there are 6 bedrooms which is amazing.  One is a bit smaller so we're going to put two kids together and I'll use this smaller bedroom as my office/ workspace.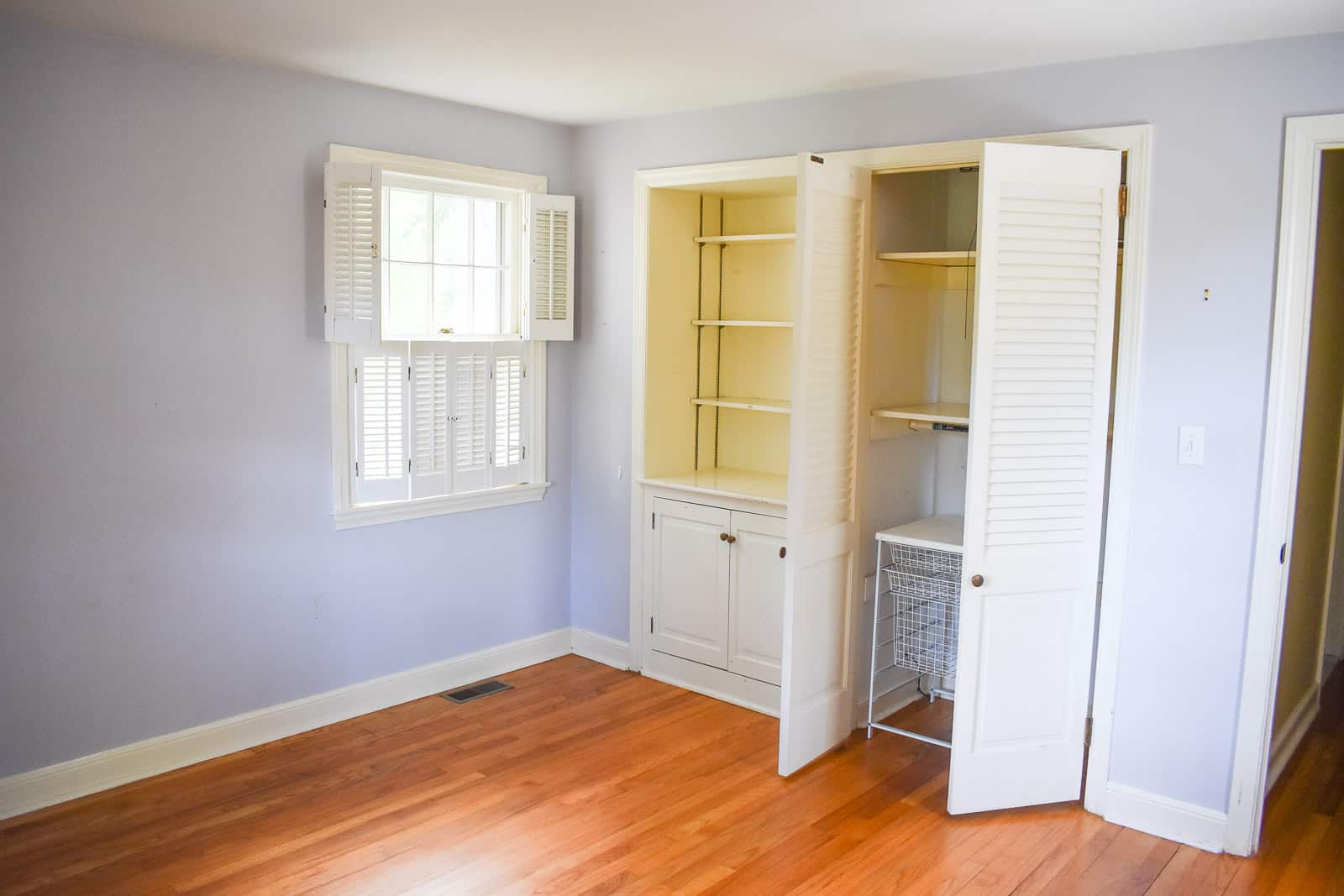 The main living space will be the family room/ dining area. I suspect it will feel much bigger once our furniture comes in, but it's a lovely open room with windows overlooking the stone patio.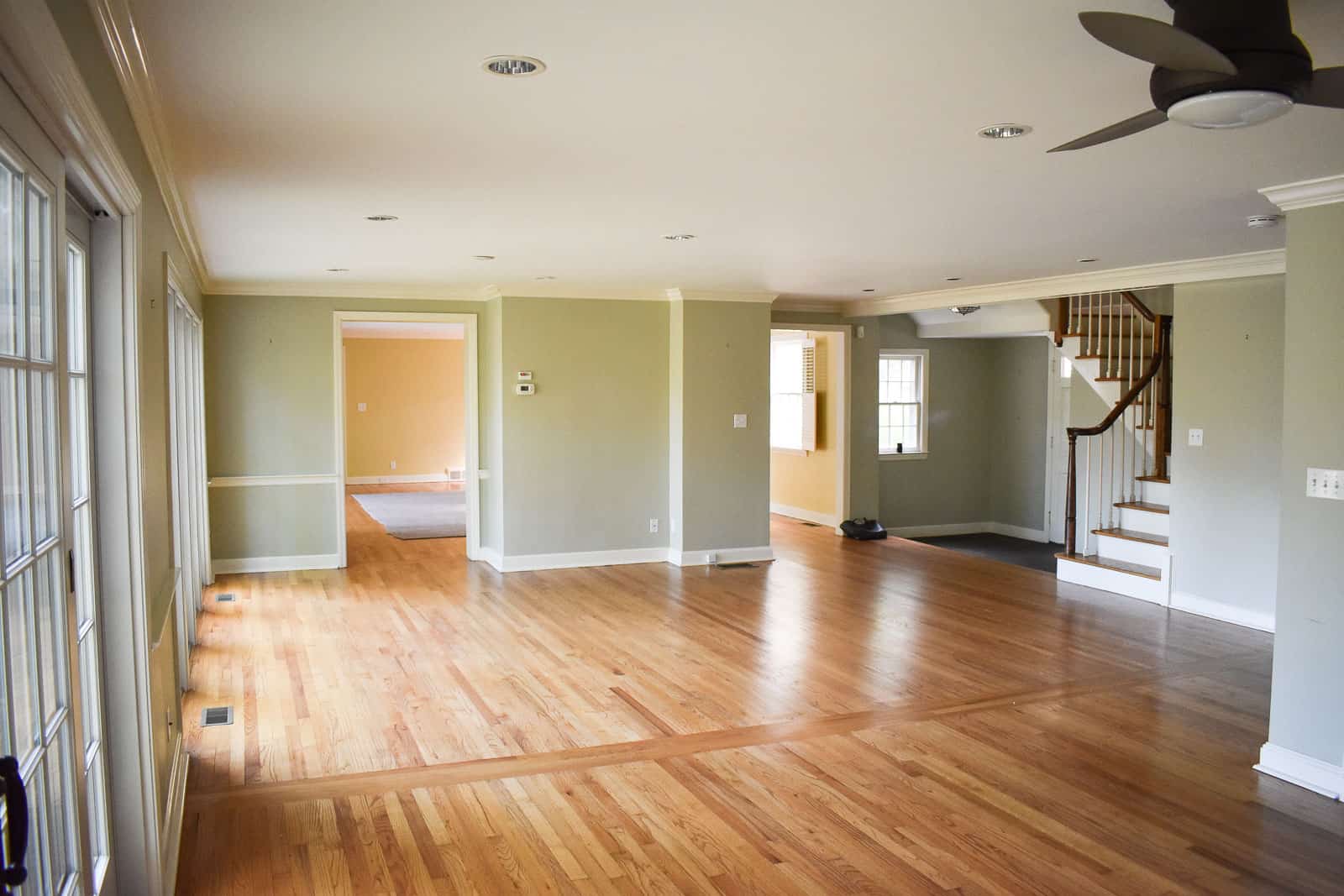 There's a living room with a fireplace that is quite large and will probably be big enough to act as a dual living room/ dining room, but TBD how it will all fit together until we get the furniture moved in. I try to plan ahead and map out which furniture will make most sense in which room, but sometimes you just have to see it all in person.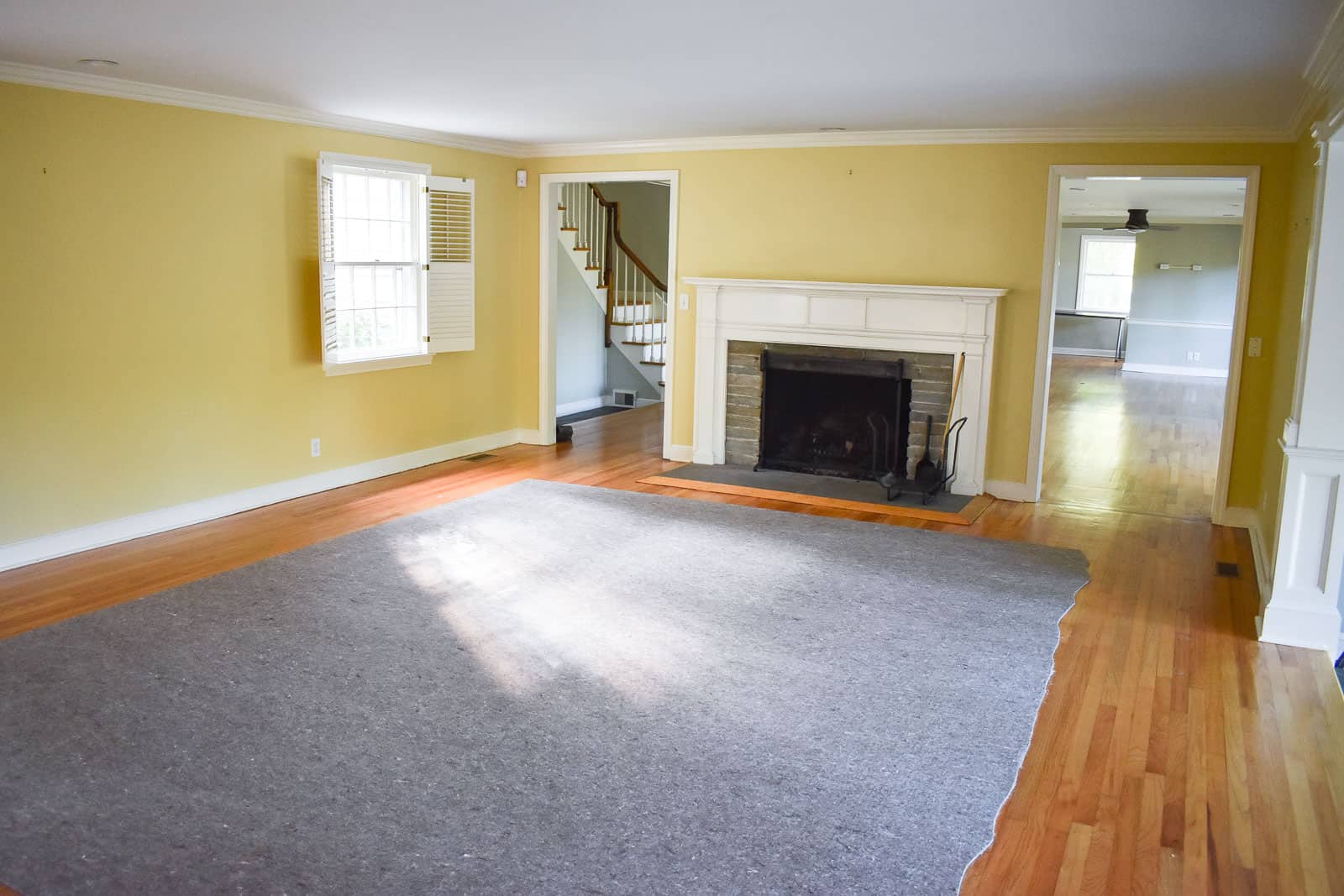 I'm hoping that I can make this lovely sunroom into a playroom. It's long and narrow and the doors open onto the patio so traffic flow will be a concern, but it's the only spot other than the opposite end of the living room that could work so fingers crossed we can figure something out!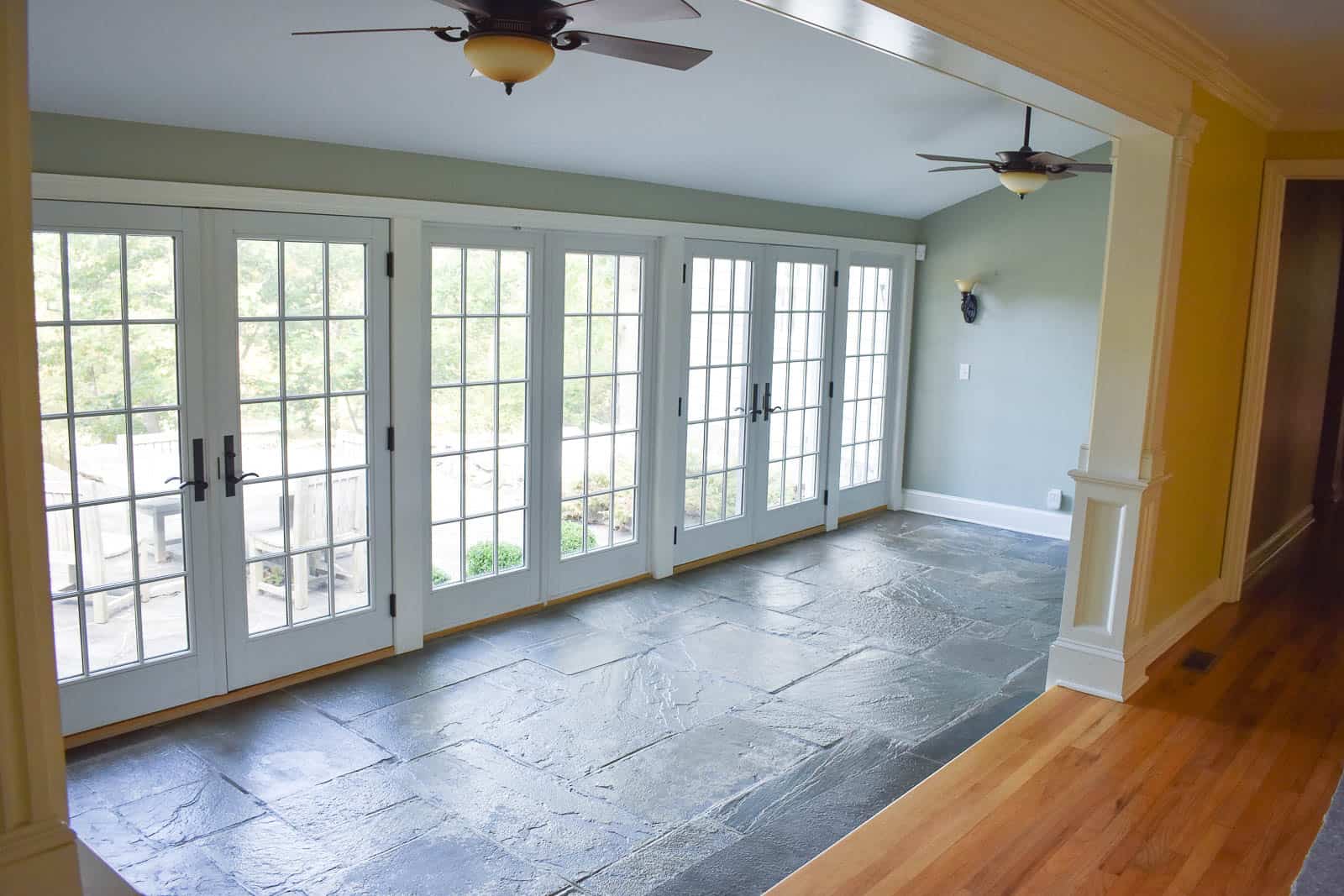 Three bedrooms are downstairs and three are upstairs. We've put the three big kids together and then have the younger two next to us… I'm hoping we can paint a few of the rooms white. I've decided that our furniture and decor is so colorful that I really love how a clean white wall looks with our stuff in person and especially in photographs!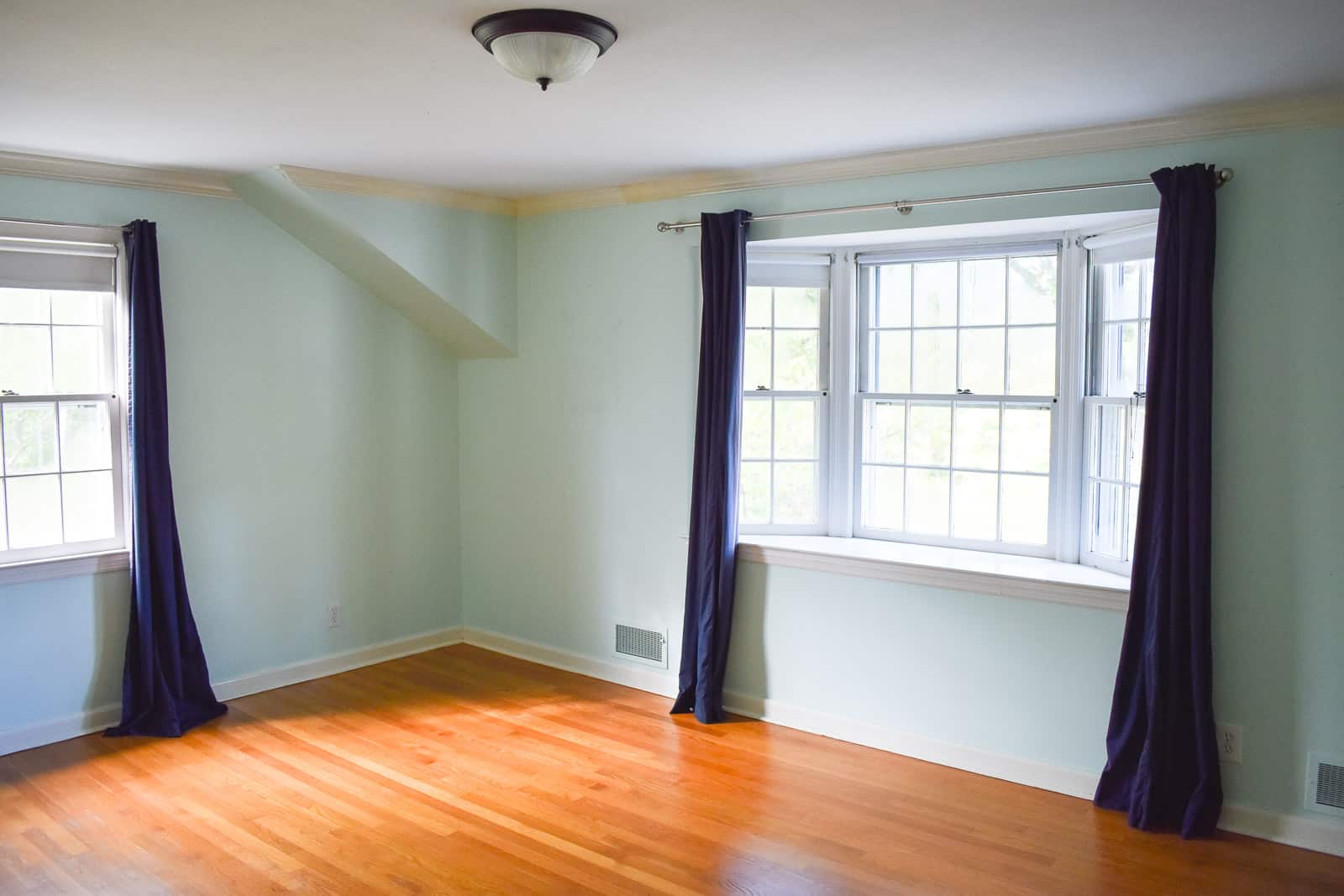 I *think* I've talked Oliver into his room doubling as the guest room so we may get rid of his trundle bed in exchange for a pair of twin beds. Eleanor has insisted on keeping her full size bed… who can blame her. And Martha will inherit the daybed that I made with my own two hands! Her room has a secret little hideout which was another selling point. I can't wait to make that into something fun!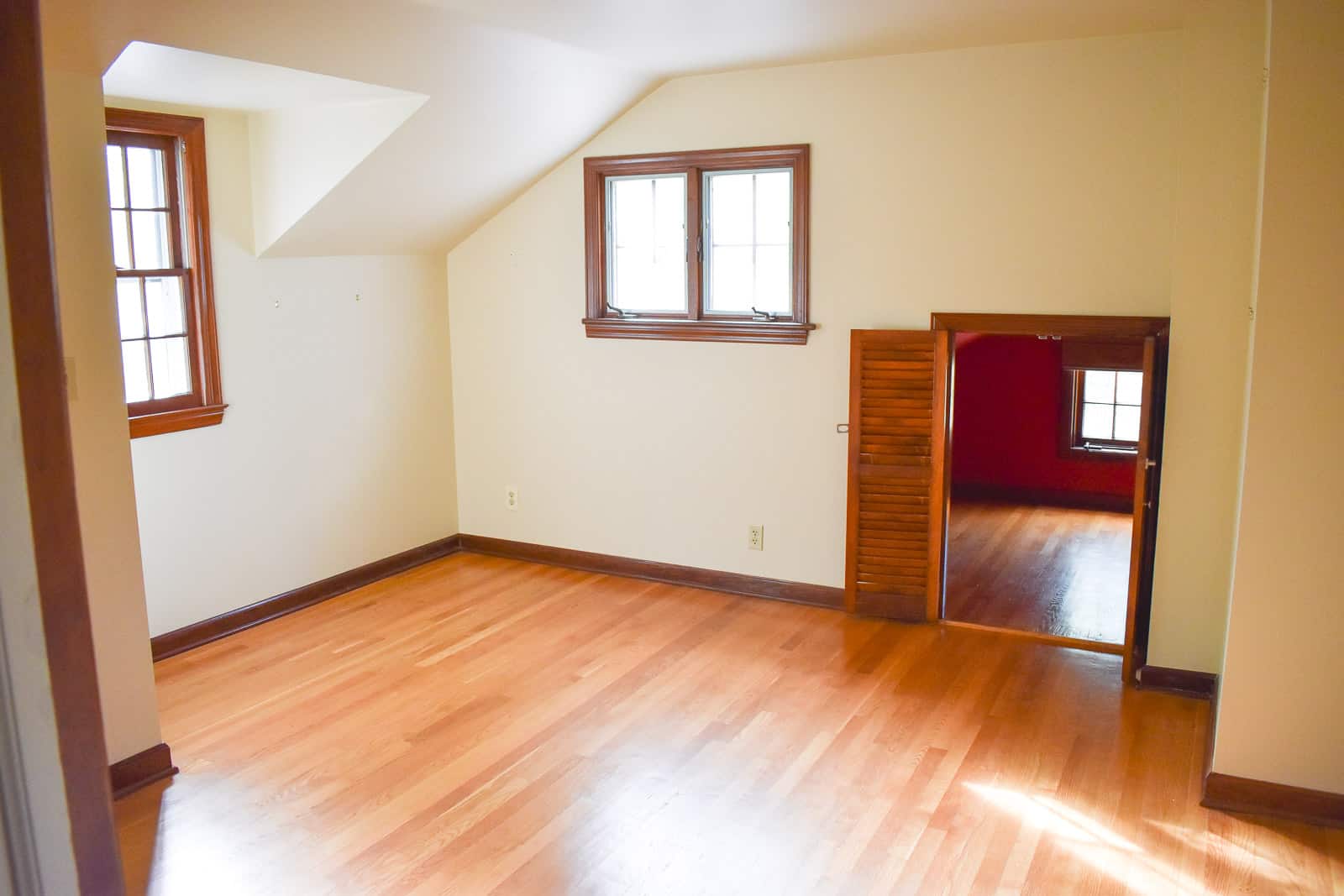 Louisa and Arthur are THRILLED to be roommates in the next house. They'll get the bunk bed which is also super exciting for both of them.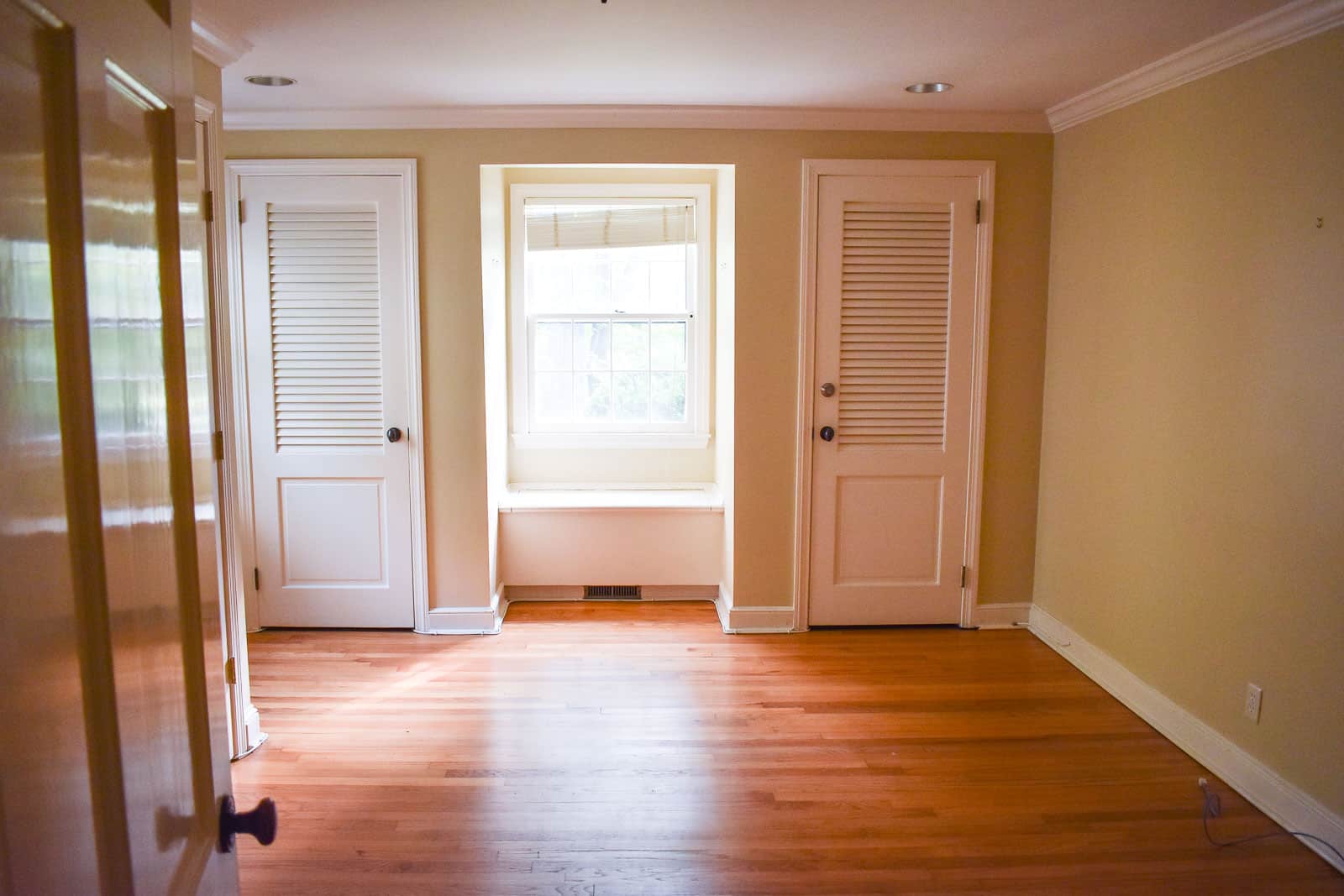 It's definitely a smaller house than our current one so we'll have to get rid of quite a bit and might consider a long-term storage situation for a handful of items. The kitchen is plenty big, but doesn't allow for any extra stuff. There's no workshop for me so I'll have to tuck any tools I can into the garage. Honestly I'm completely on board with purging and minimizing quite a bit. It's plenty big enough for our gang so it's more of a logistical issue than anything else to makes sense of what will stay and what will go!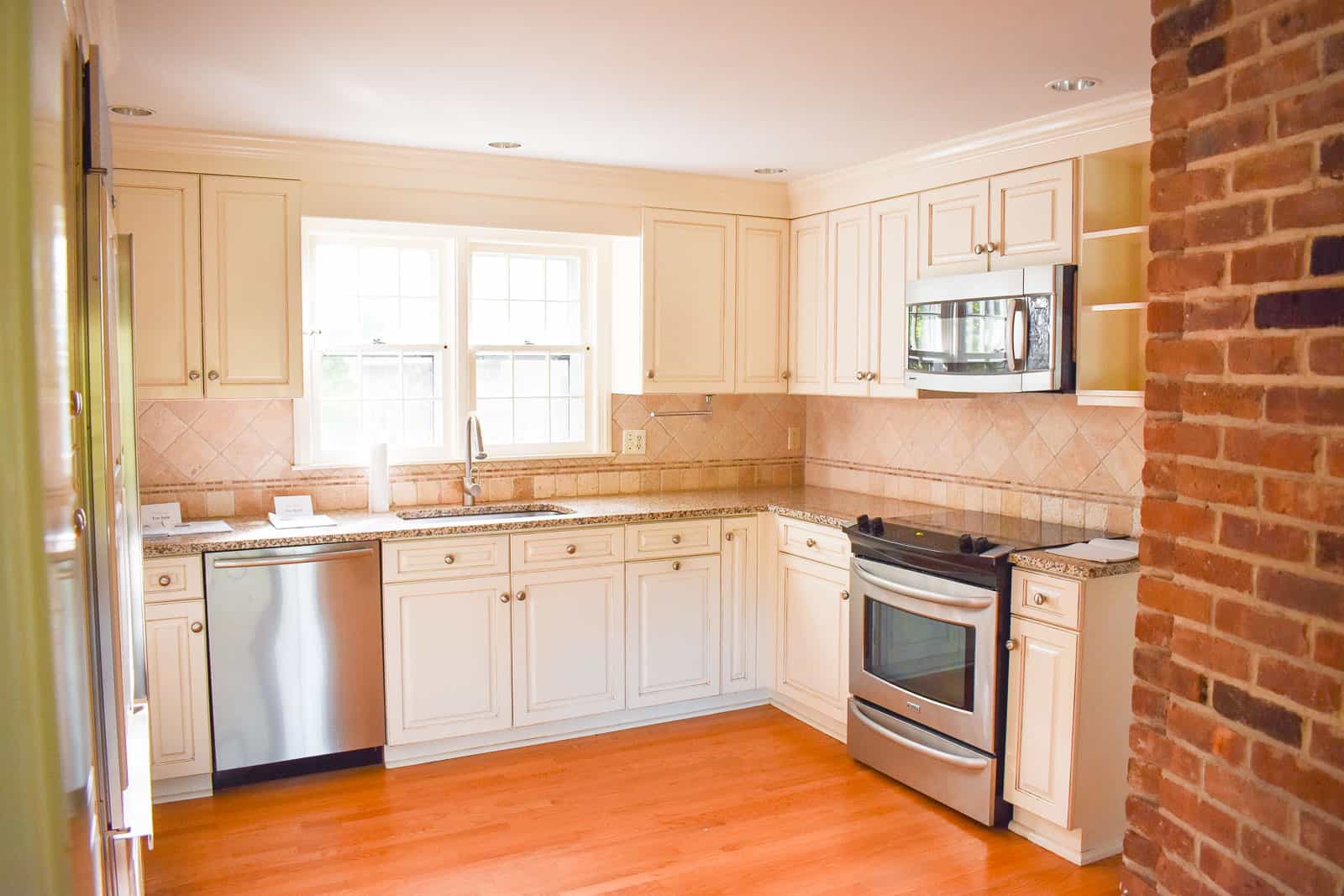 If I can organize my thoughts, I'll try to post about how I'm planning for the move and any tips I can think of so stay tuned! Good news also that we still have one dated bathroom to work around! Ha!