Decorations that Will Transition from Thanksgiving into Christmas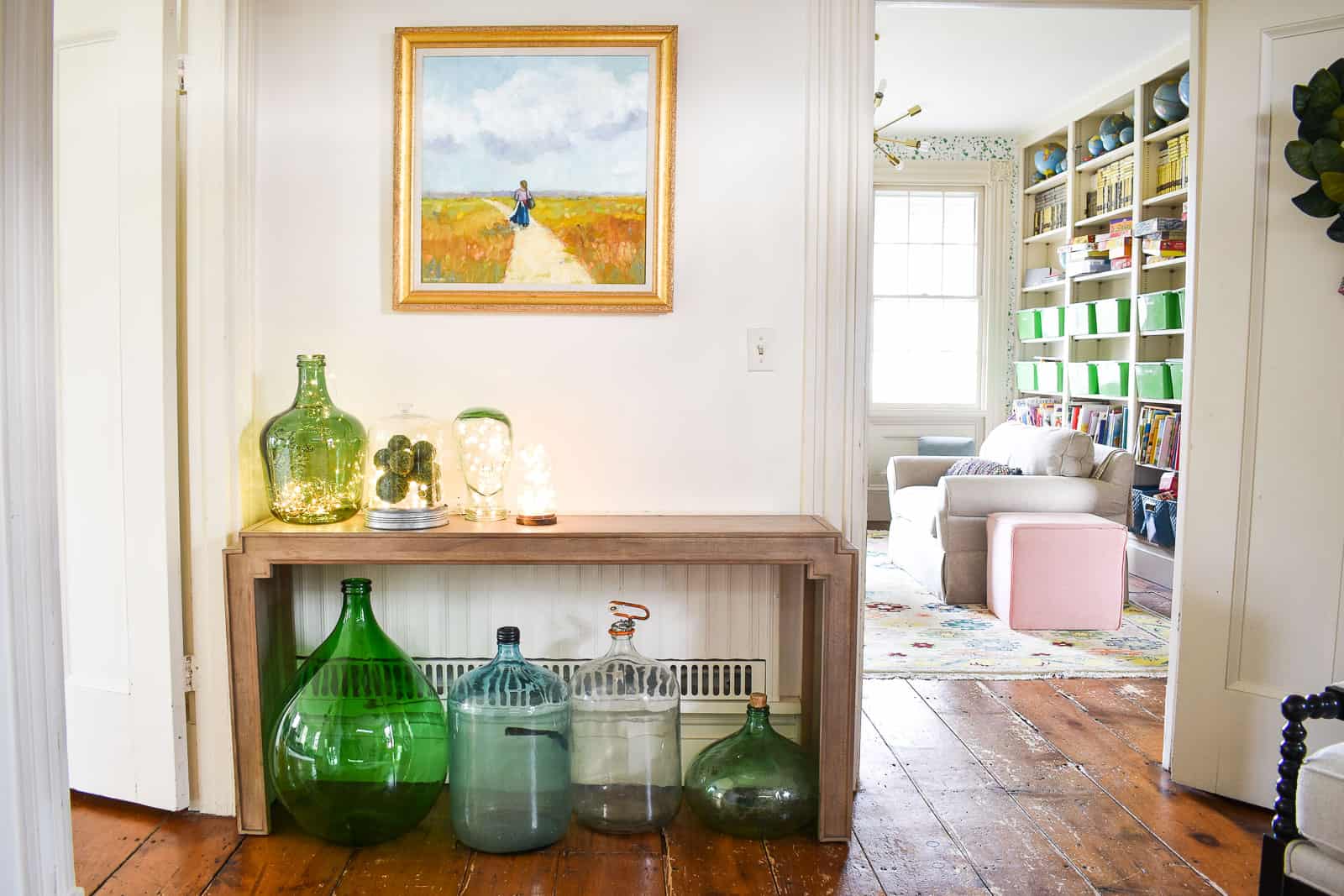 It seems like folks are decorating for Christmas SUPER early this year (myself included), but I wanted to share some ways that you could decorate for Thanksgiving and then transition those into Christmas. In other words… feel festive without putting up a Christmas tree! I had lots of fun pulling some things together without going full on Fa La La so see what you think (full source list at the end of the post!).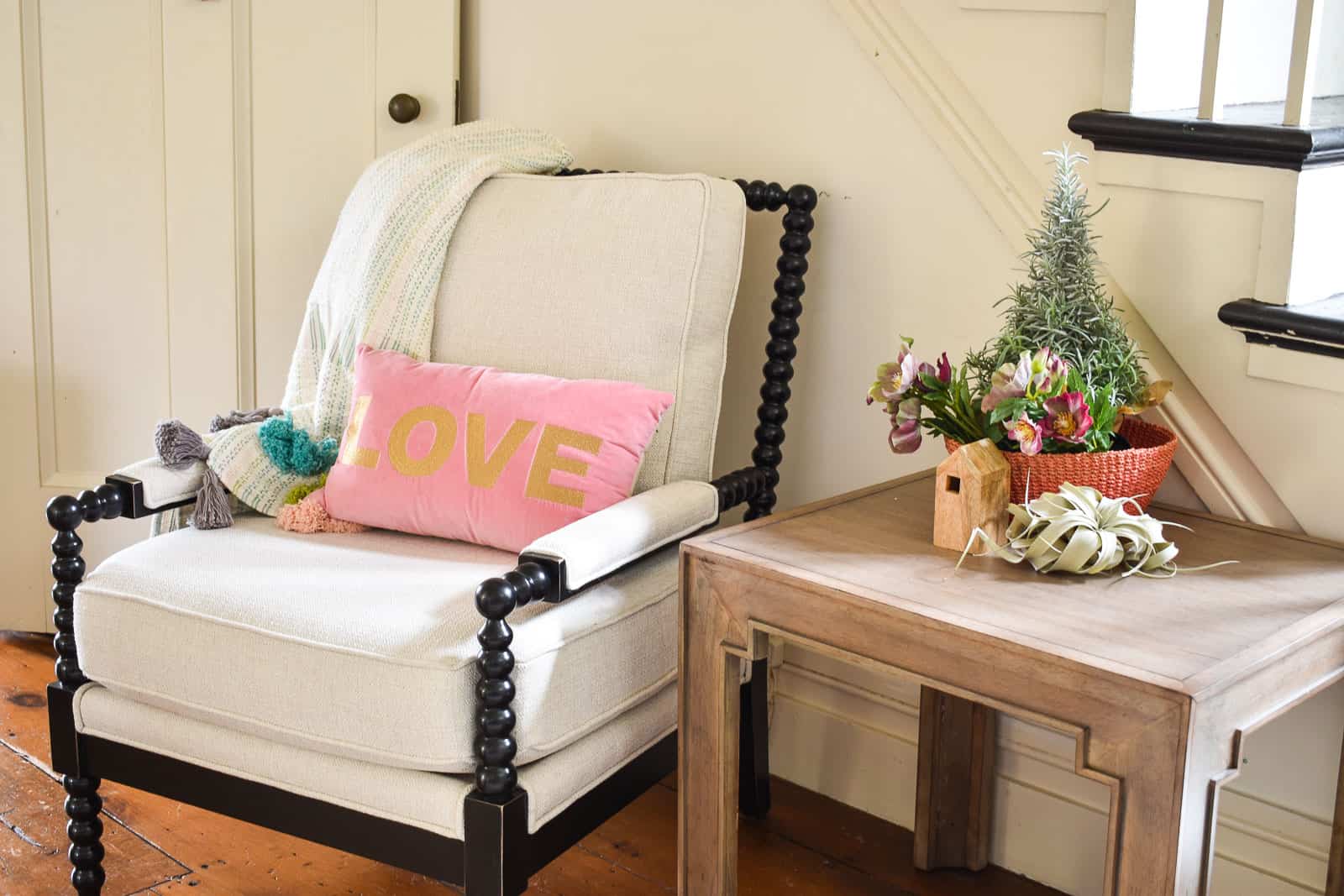 1. LIGHTS
These could truthfully be year round decor, but they certainly make a starring appearance around the Christmas holiday. I love mini LED lights (like this) and pick them up whenever I see them. Literally… I have so many I don't know what's wrong with me. I also found some fun larger lights at Ikea the other day so together they're making me very happy.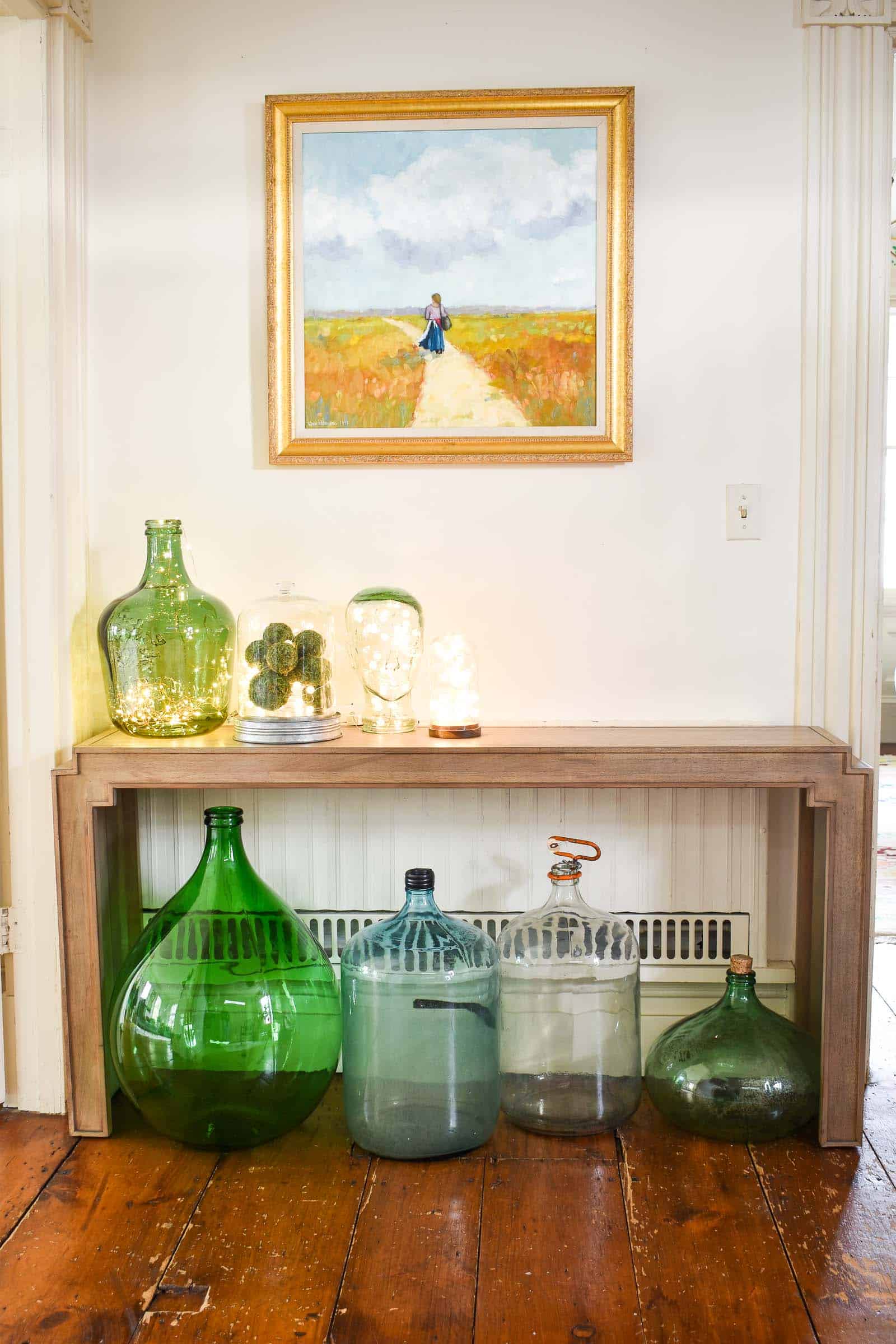 I popped them into my glass bell jars, my glass head, and that large green glass jug I grabbed at Marshalls. All of them have a timer so they will turn off after 6 hours which is perfect.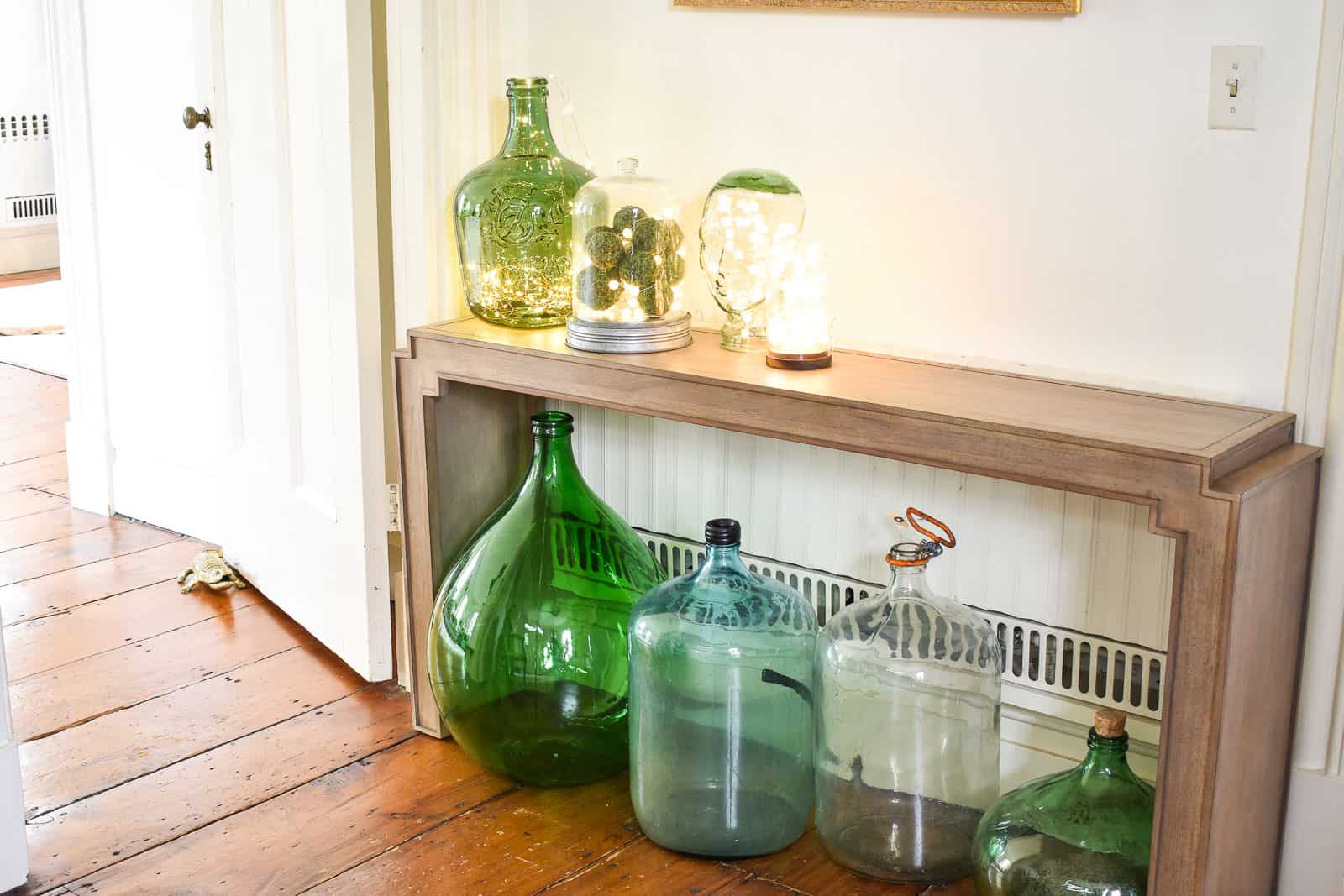 2. GREENERY
If you saw my kid friendly thanksgiving table, then you noticed this was the centerpiece. It's a lavender plant I got at Whole Foods with some faux hellebores I grabbed at Ikea. I was actually looking for mini cedar or cyprus trees but didn't see exactly the ones I wanted.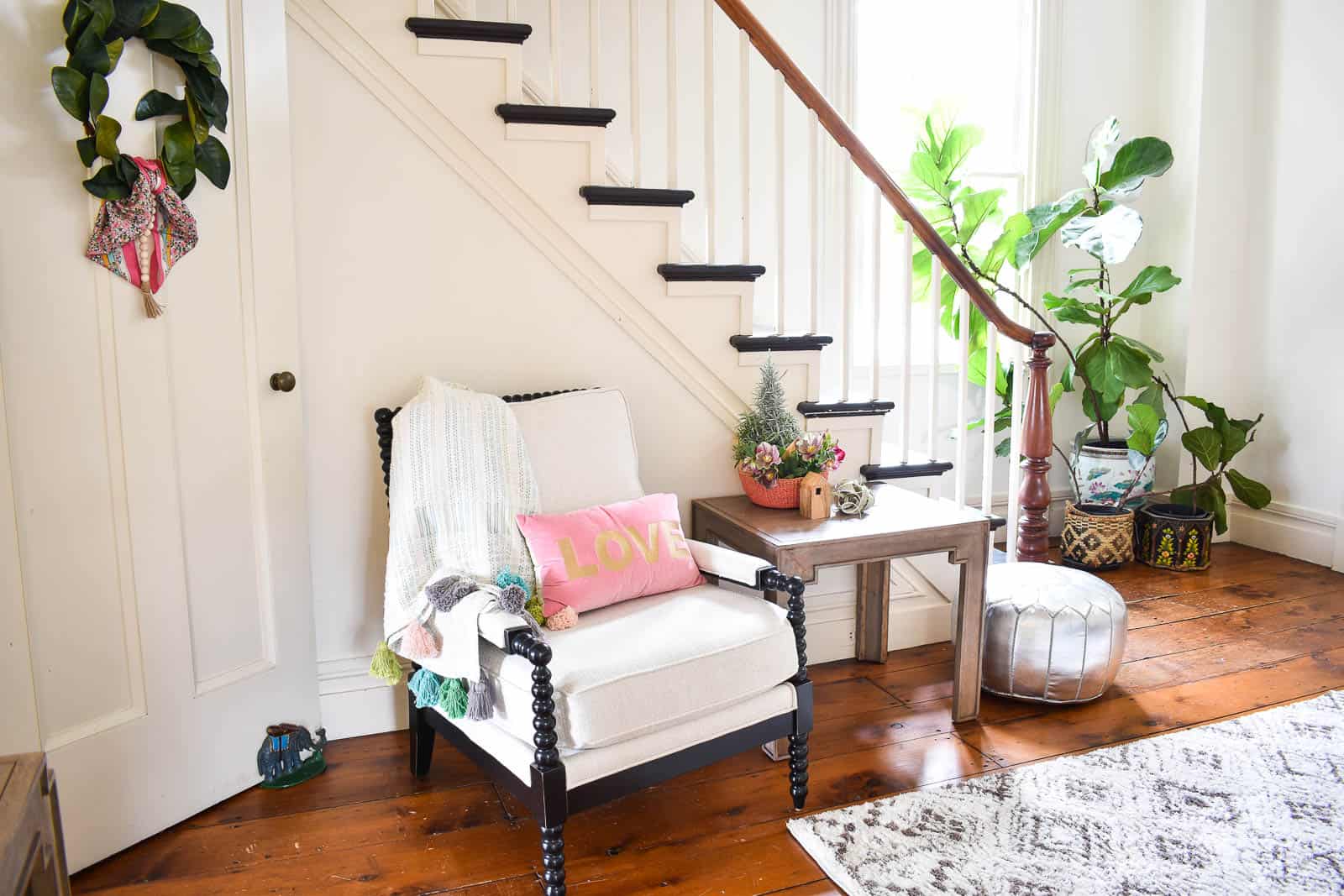 That magnolia wreath from JOANN is the perfect transitional wreath too… I wrapped a silk scarf around it to bring in the pink and added those cute wooden beads, but already have plans to jazz it up for Christmas.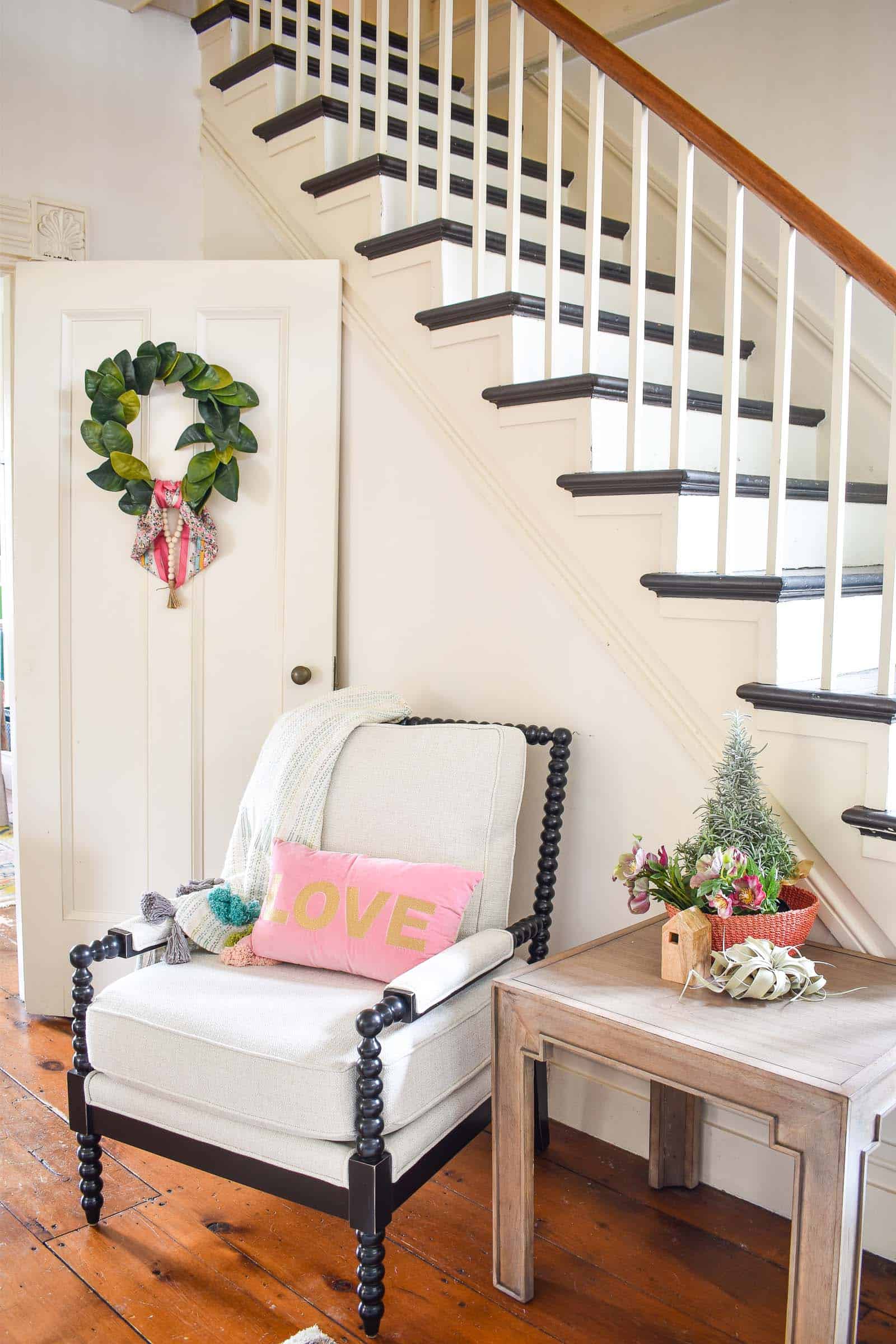 3. PILLOWS
You don't need to tell me more than once… a new season or a new holiday means new throw pillows. It seems like a one-trick-pony move, but it truly can change the vibe of a room to swap out the pillows. I fell in love with these right green velvet pillows with silver specs and obviously they will work perfectly for the whole season. Win win win.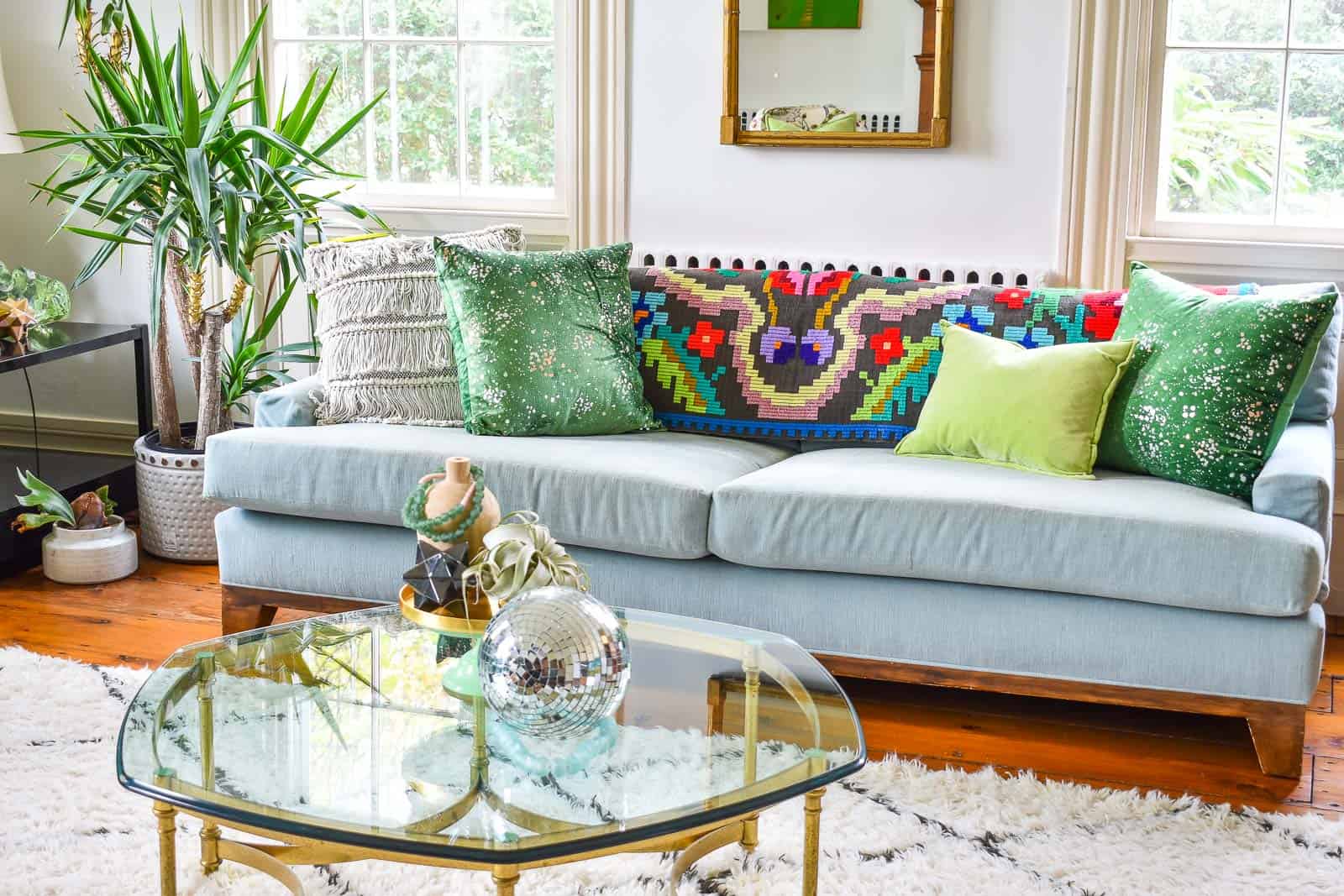 I also brought in that textured off white pillow with gold sequins… again, it's just a little fancy so it can play nice on it's own or with my Christmas decor whenever it arrives!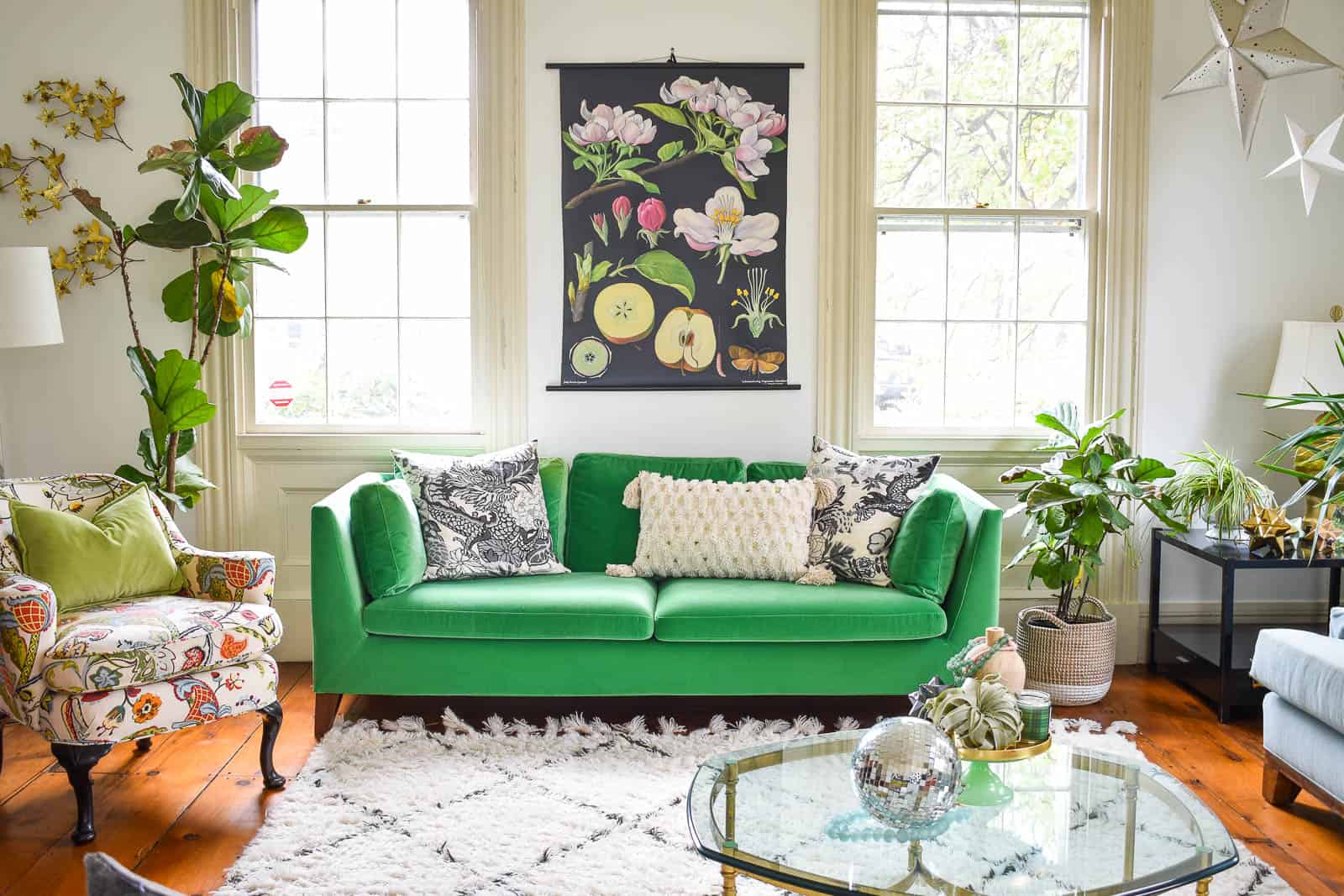 4. Bulbs
Every year, I plant bulbs a week before Christmas and then enjoy them blooming sometime in mid-January. But NOT THIS YEAR! If you plant your holiday bulbs now, around Thanksgiving, you will have gorgeous blooming flowers to enjoy at Christmas.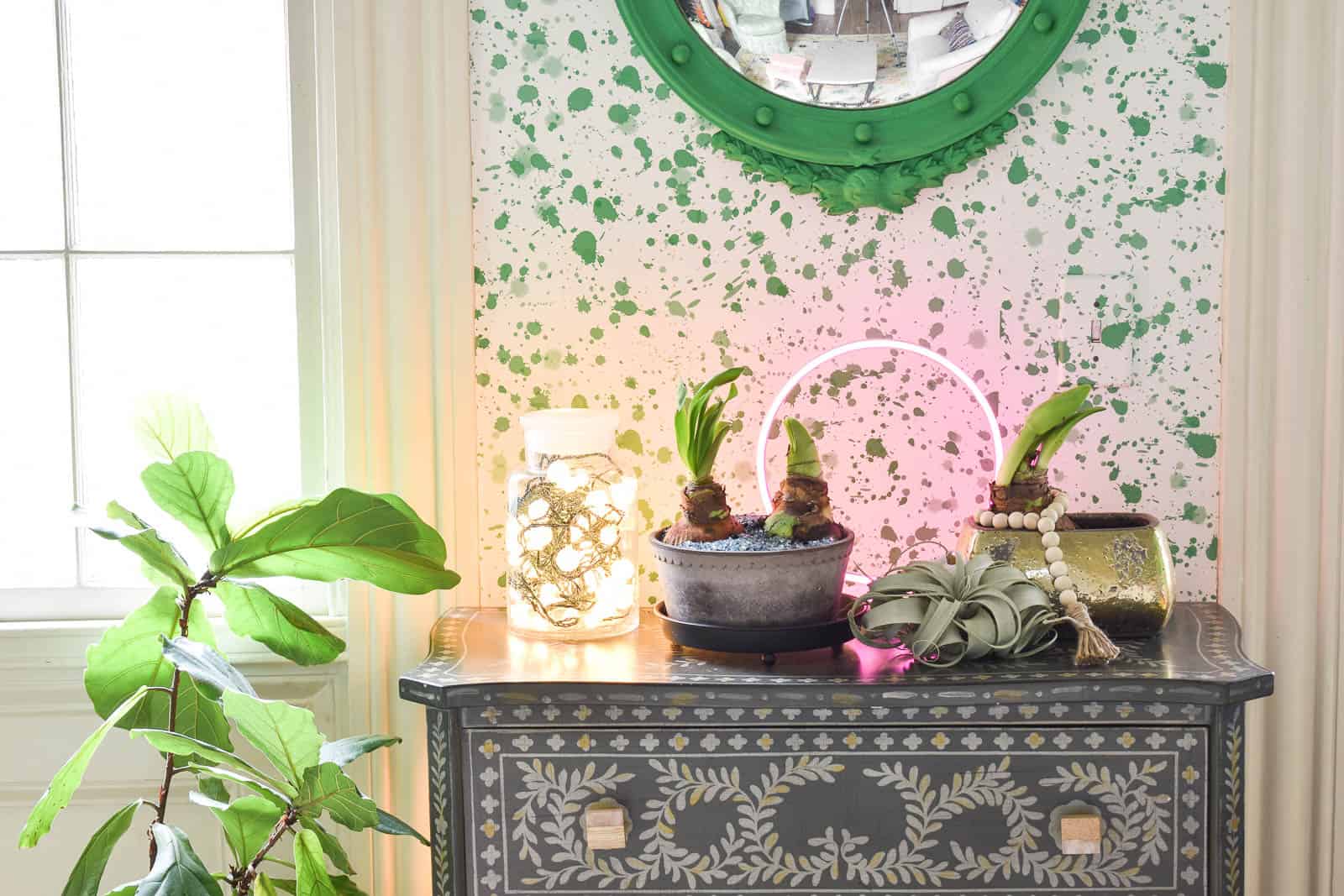 These ideas certainly won't change your life, but they are a fun way to feel festive without going full on Christmas around the house. I will be slowly sharing some of our Christmas decor leading up to Thanksgiving, so check back in to see how well these Thanksgiving/ fell decorations will transition into our Christmas decor!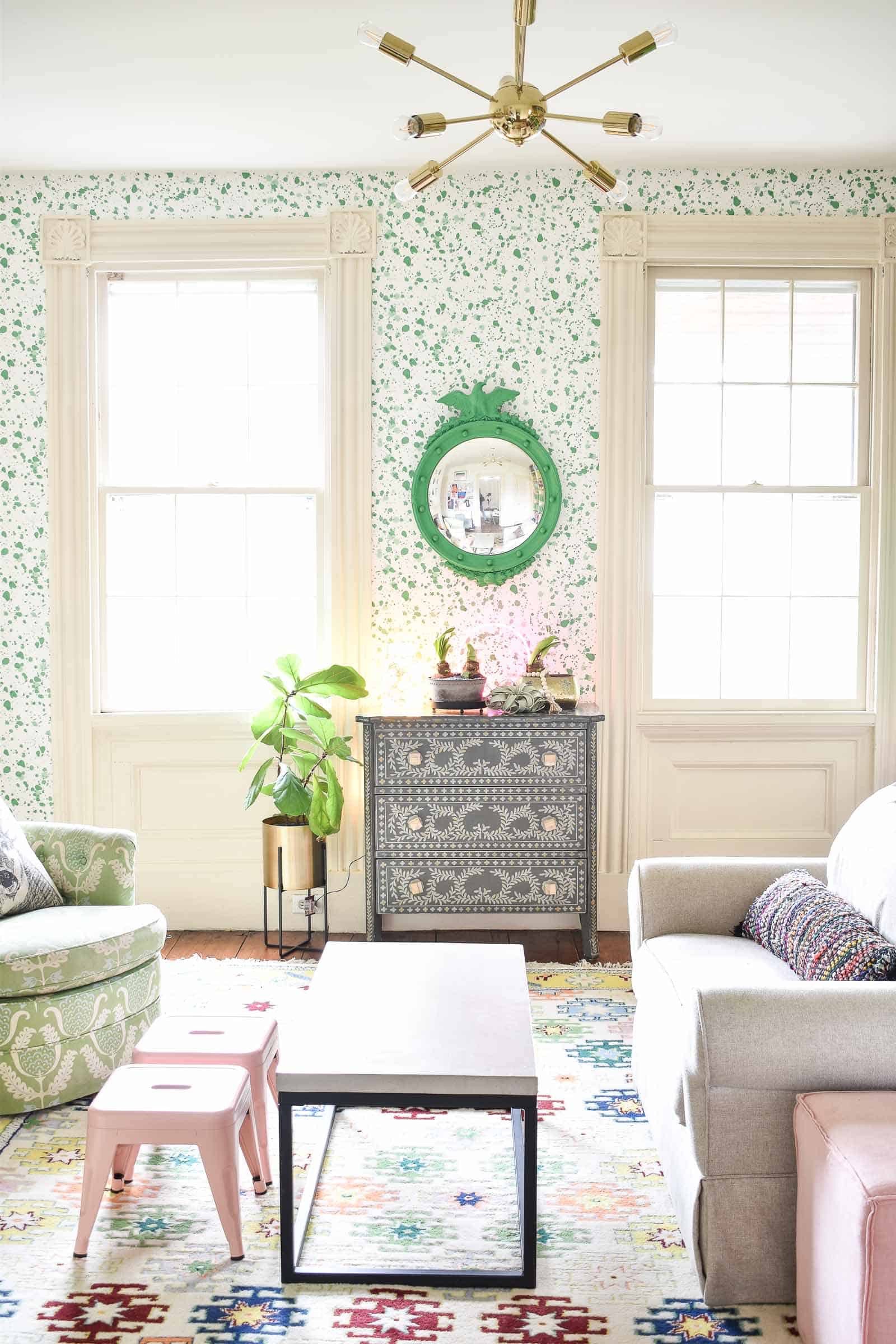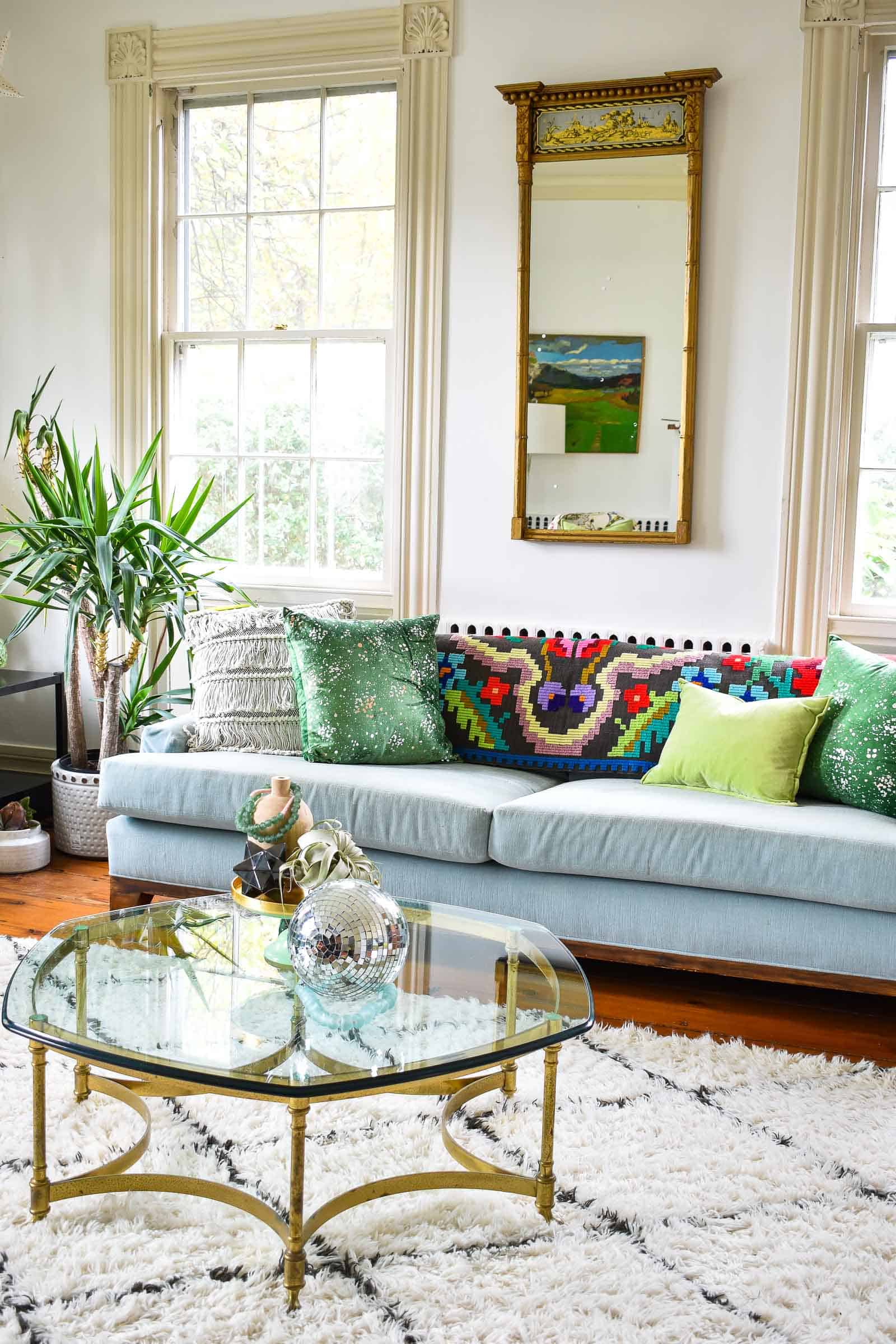 If you want to pick up any of these decor items, see the images below… I tried to link up various options for each of the things I mentioned here!