Painted Thrift Store Globe
I bought this globe for $6 and added some fun and painted color.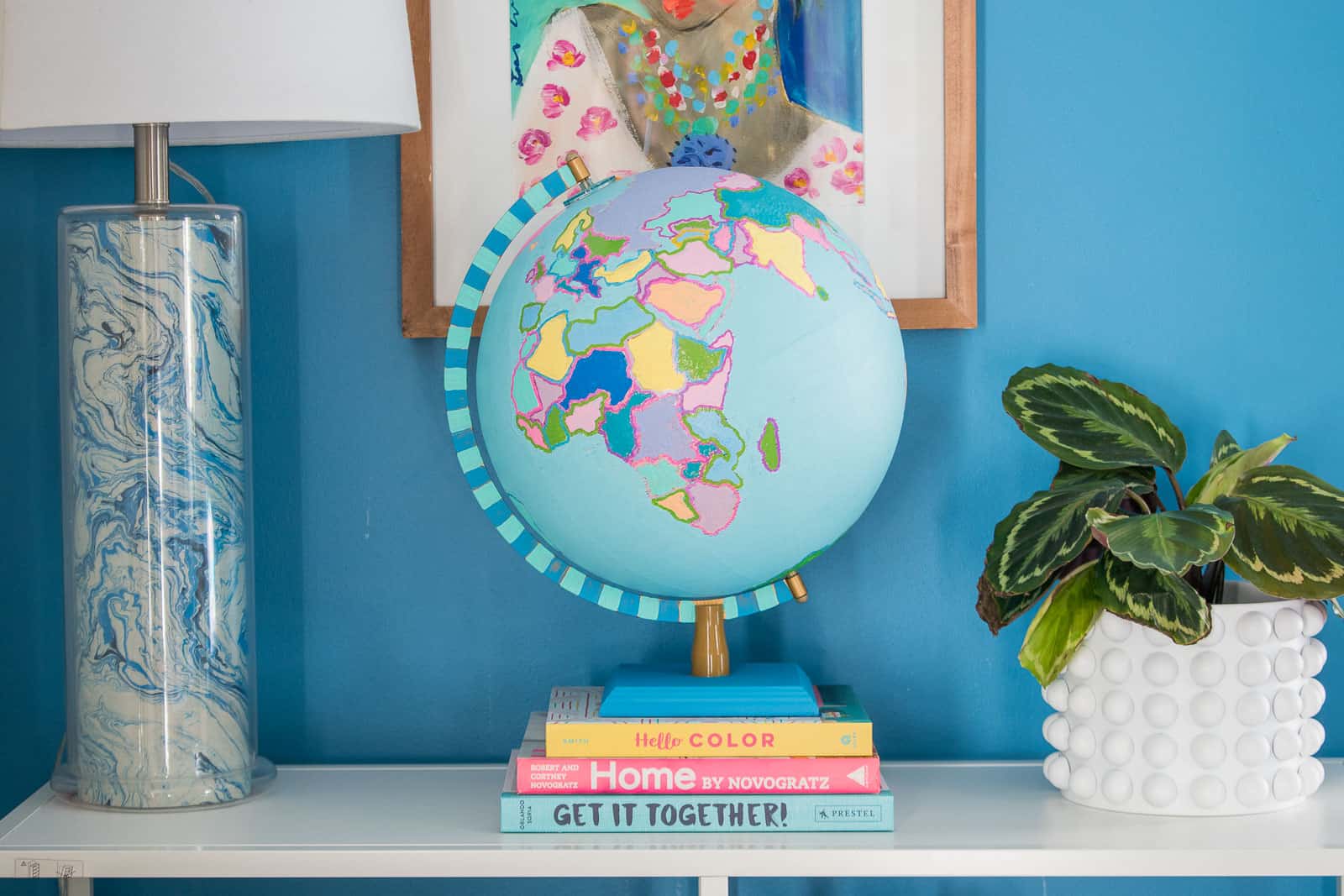 Our April DIY Challenge is an upcycle challenge and I couldn't be more excited about it!! I've had this globe in the garage for… a while. It was $6 and this has been my plan for it all along but I never had an excuse to actually do it. Until now! Thanks to my friend Katie from Addicted 2 DIY for staying on top of this fun monthly challenge because I truly lost track of time. Make sure you check out her upcycle challenge as well as everyone else linked at the end of this post!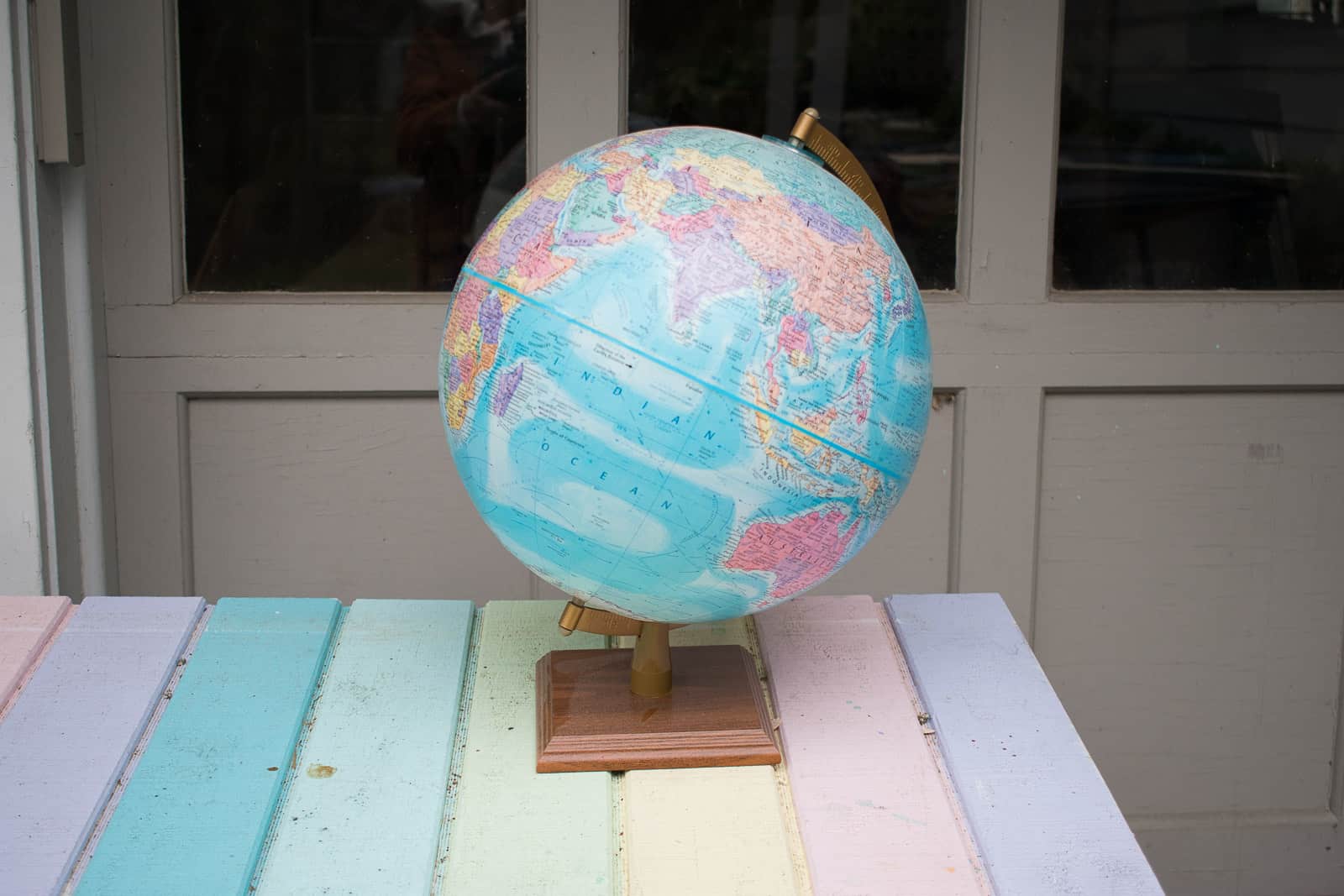 How to Paint a Globe
Step 1. Outline the countries
I was minutes away from priming this globe but thankfully it started raining so I had to set up in my office. Because… had I primed, I obviously wouldn't have been able to see any of the countries or continents. MAJOR crisis averted. Step one is to outline the countries and continents. I used paint pens and didn't outline *every* country, but I did try to balance the shapes accordingly.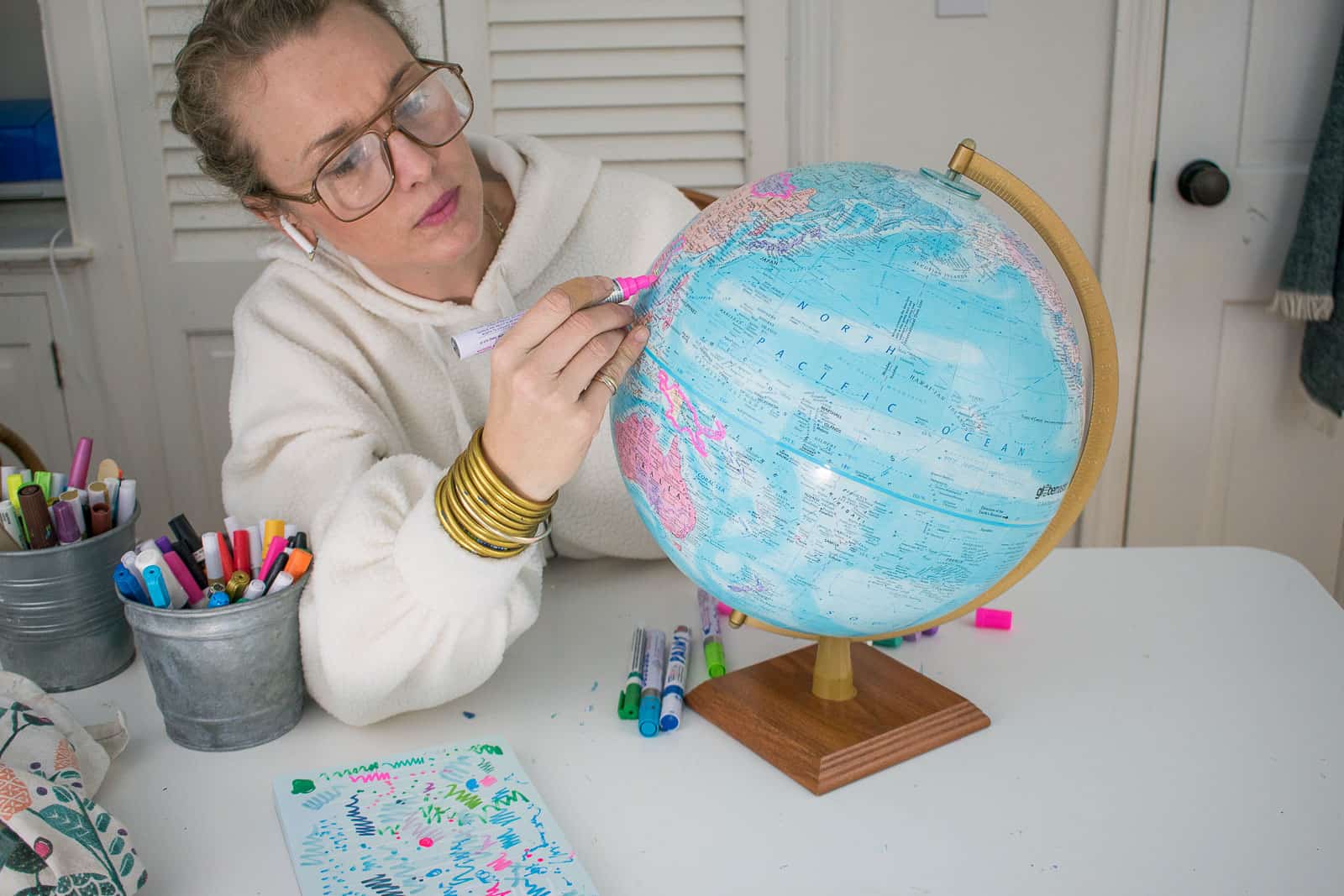 Step 2. Fill in the shapes
I started to fill in the shapes with paint pen, but at some point I wanted different colors so I switched over to craft paint with a small detail brush. Honestly, I wish I had filled in all the countries/ continents with craft paint just to get more variety, but outlining with the paint pens was key.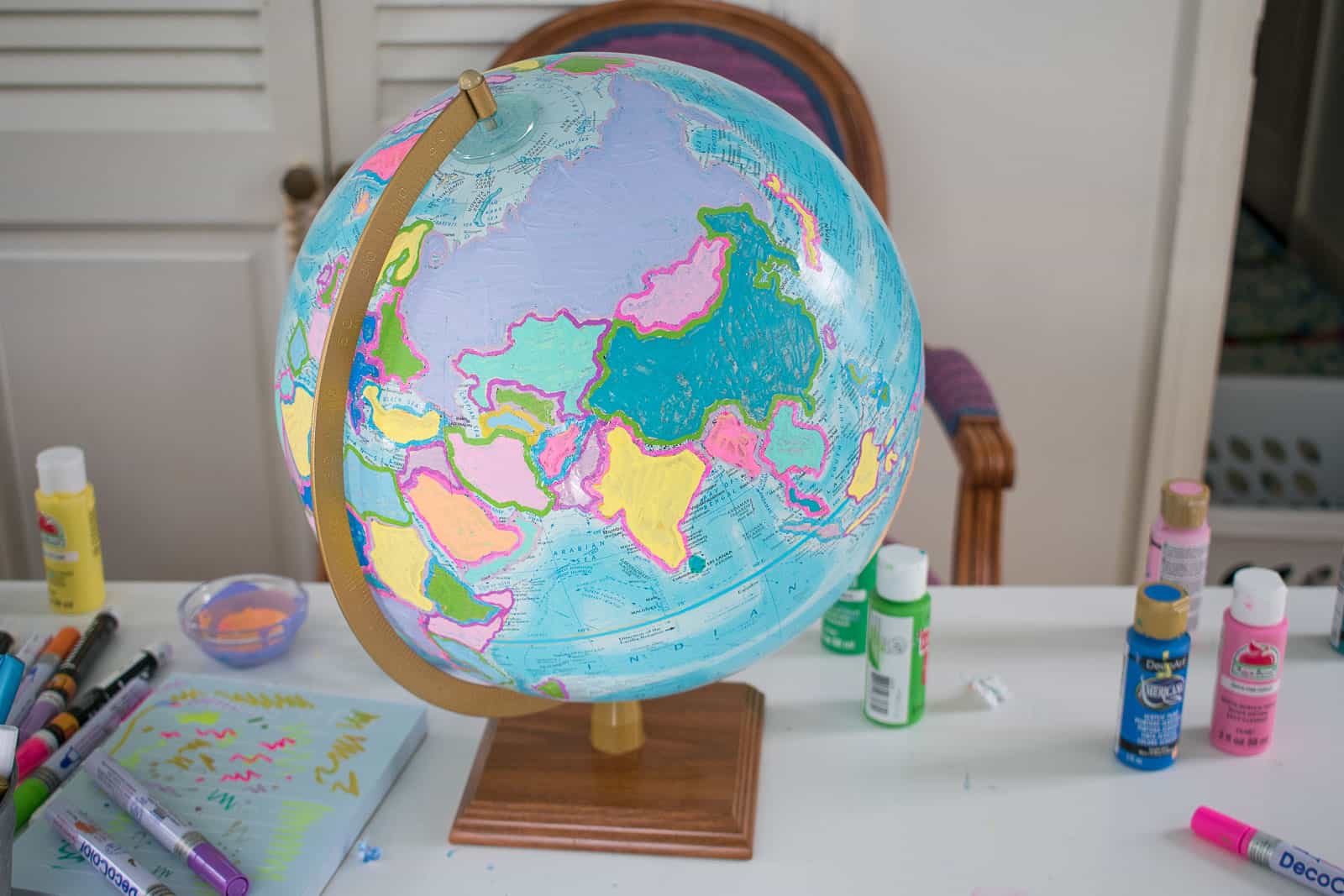 Step 3. Color the rest of the globe
For the rest of the globe, I used a small detail brush to outline the countries/ continents and then I painted the rest with a larger brush. I kept my paint strokes pretty fluid and didn't worry too much about having a perfectly smooth finish. I like the hand painted look. I also painted the base of the globe and added some stripes to the metal support.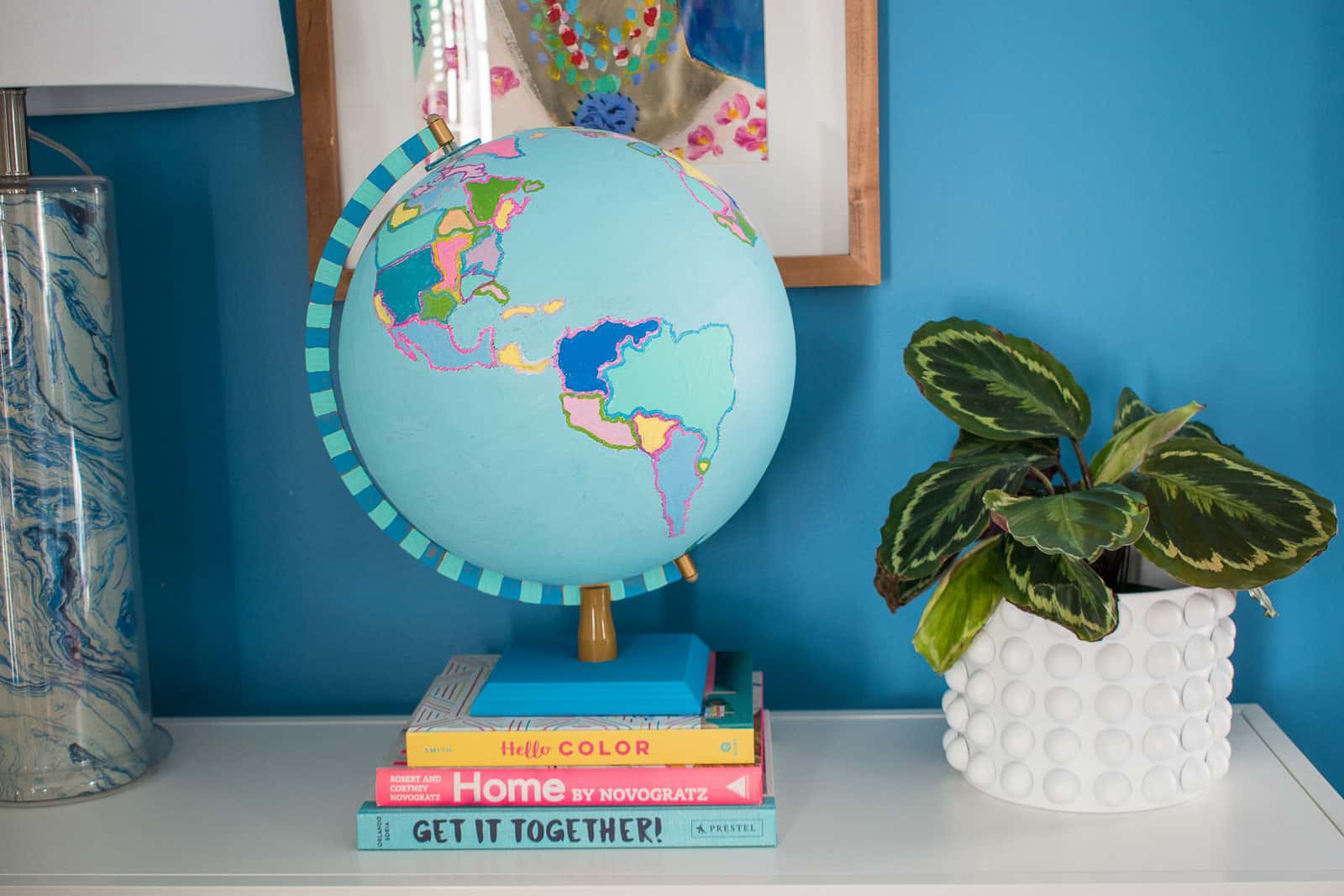 Whenever I finish one of these projects and I go to write up the directions and realize that I used like 12 words… I know that it's something anyone can do! A couple things to consider: my globe was paper which I think helps. I'm not sure how these paints would adhere to a plastic globe. I think this could look really fun on a map as well so think about what you have on hand. Finally… whenever I share a colorful project, I point out that you can totally do the same thing with neutral colors if color's NOT your jam.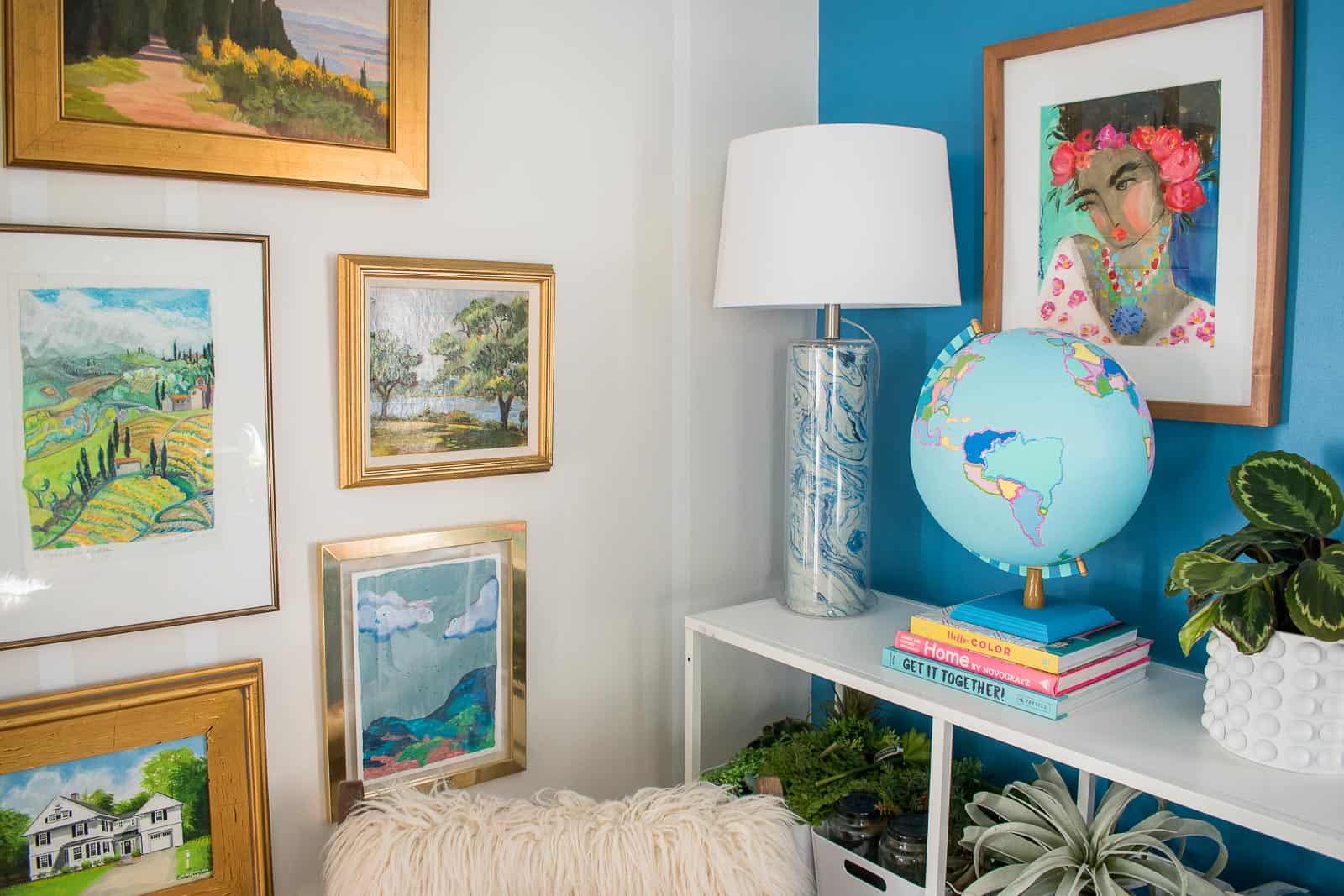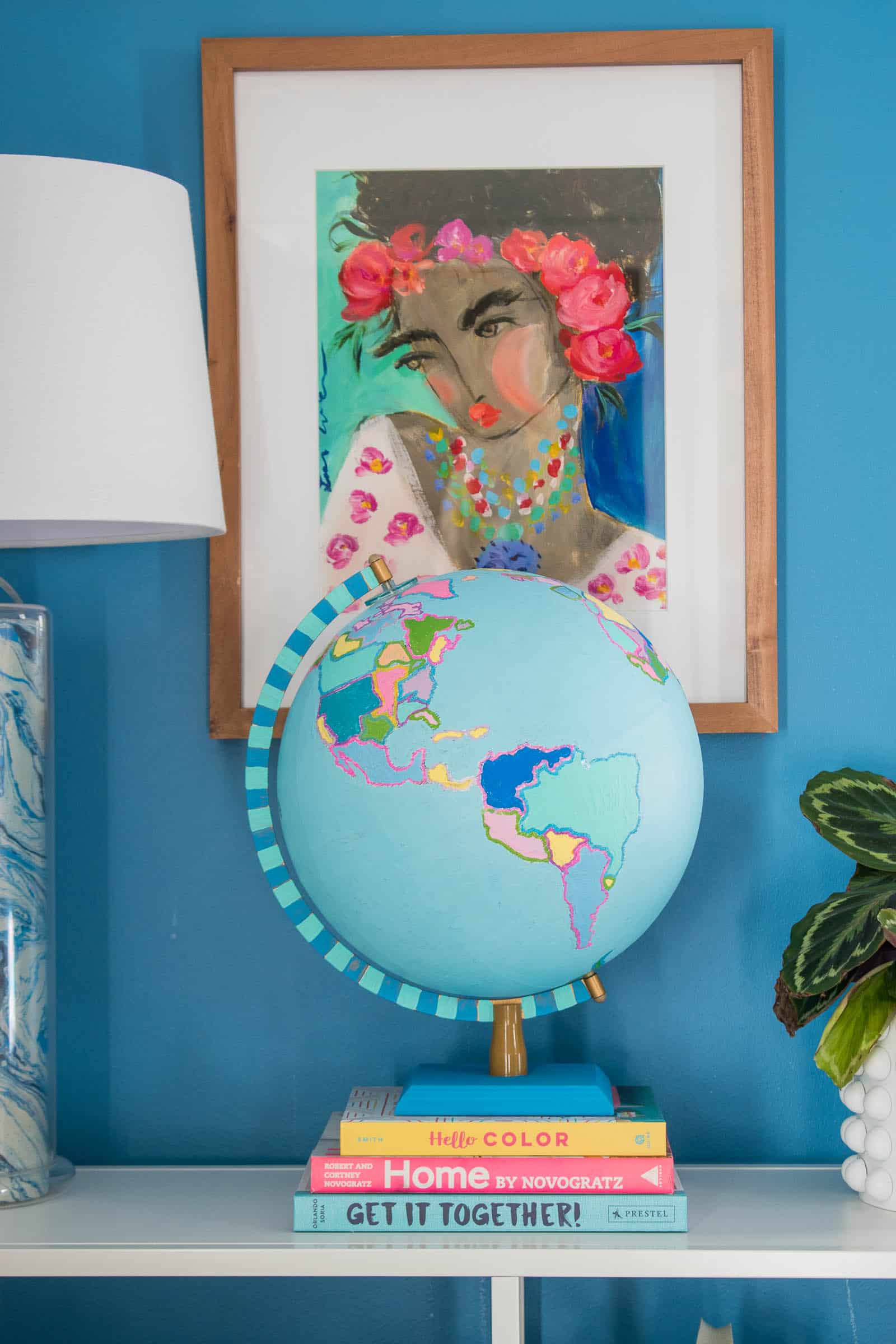 There you have it… Make sure you see what my friends below shared for their upcycle challenge. I can't wait to see what they have in store for us!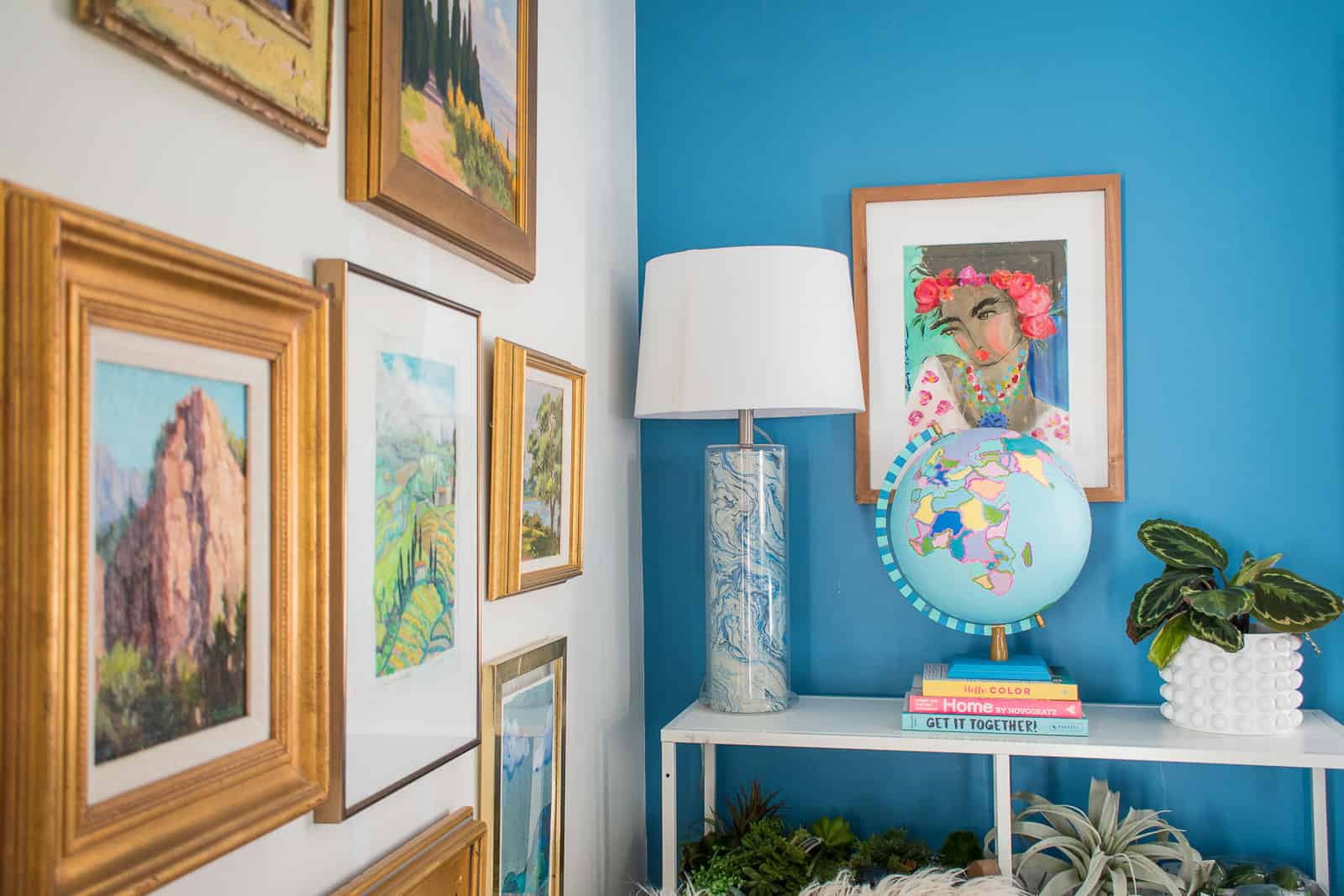 My Repurposed Life * The Created Home