How to Update a Thrift Store Basket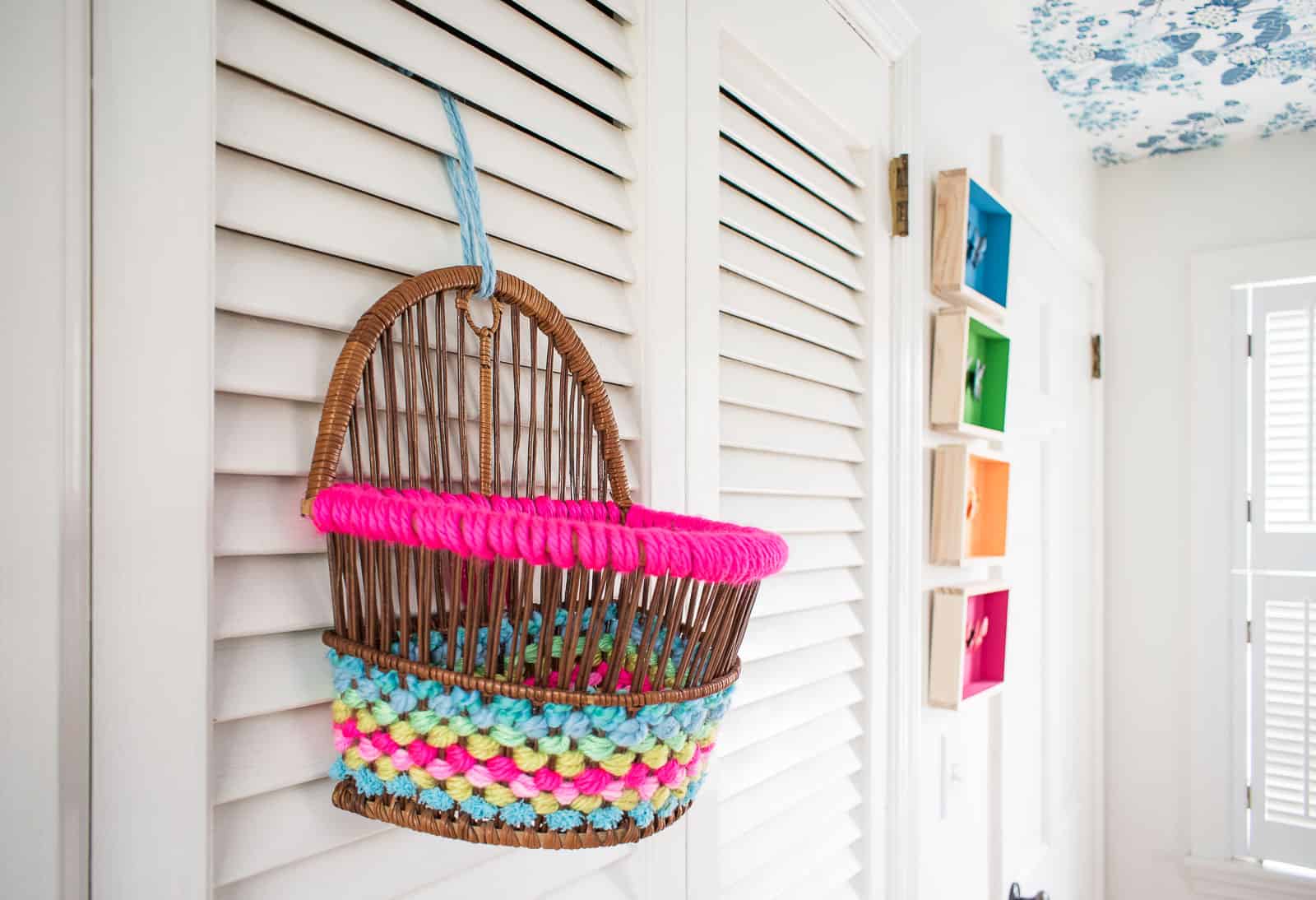 As quarantine rolls on… I've been trying to go through my stash of thrift scores and craft supplies. I made this fun quote art using scrap fabric, I finally made a paint stick mirror I'd been planning for months, and earlier this week I shared my painted globe! This basket is next on the list and I LOVE how it turned out. I loved the shape of this basket when I saw it at Goodwill and immediately thought the vertical lines of the basket would lend themselves well to weaving.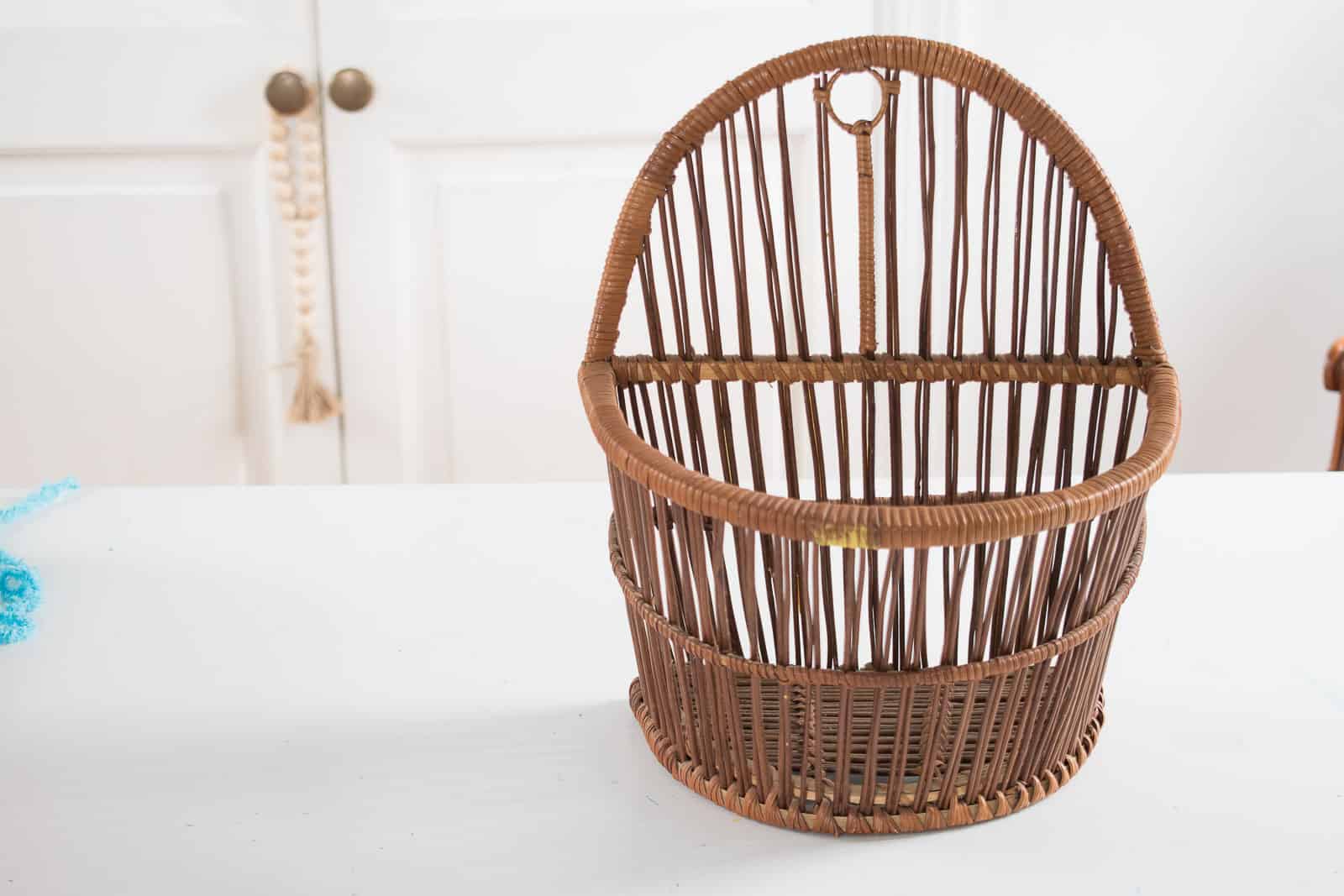 Use a pipe cleaner as a needle
I made these woven baskets this fall and looooooved the affect so I'm kind of riffing off that same idea. I picked out some of my favorite yarns and used a pipe cleaner as the 'needle'. Note: for think yarns, you may need to use multiple strands to give them a little heft. Leave a tail hanging out of the back of the basket and then weave the yarn over and under and work your way around. When you've woven one strand of yarn all the way around the basket, Tie the ends together.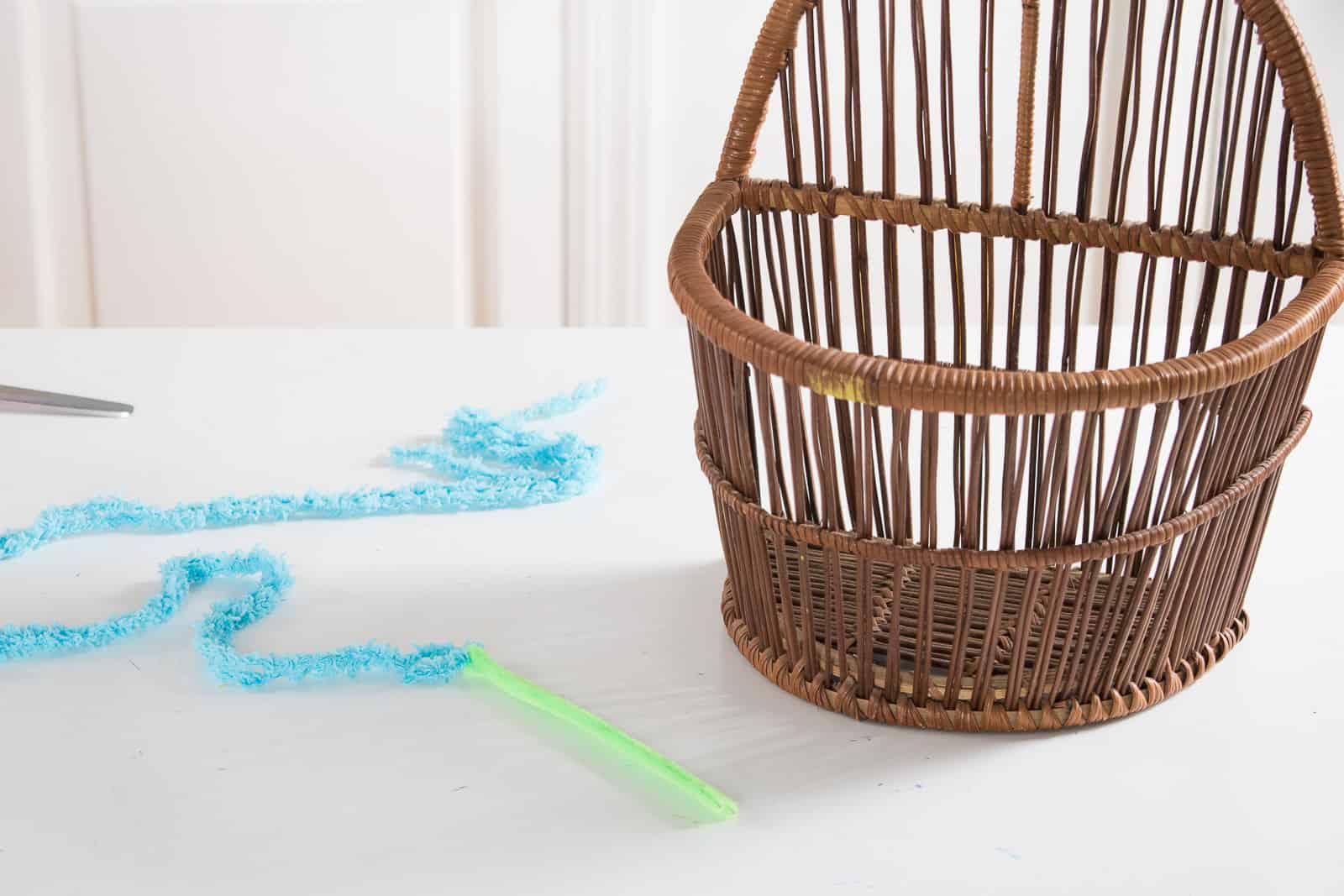 Weave yarn alternatively through basket
Repeat with another strand of yarn alternating your weaving so you're going under where you'd previously gone over and so on. Originally I was planning to weave this entire basket, but once I got halfway through, I realized I really liked the contrast of the bright and colorful yarn against the retro material of the basket so I decided to stop. To bring the color up just a bit, I wrapped the top edge of the basket.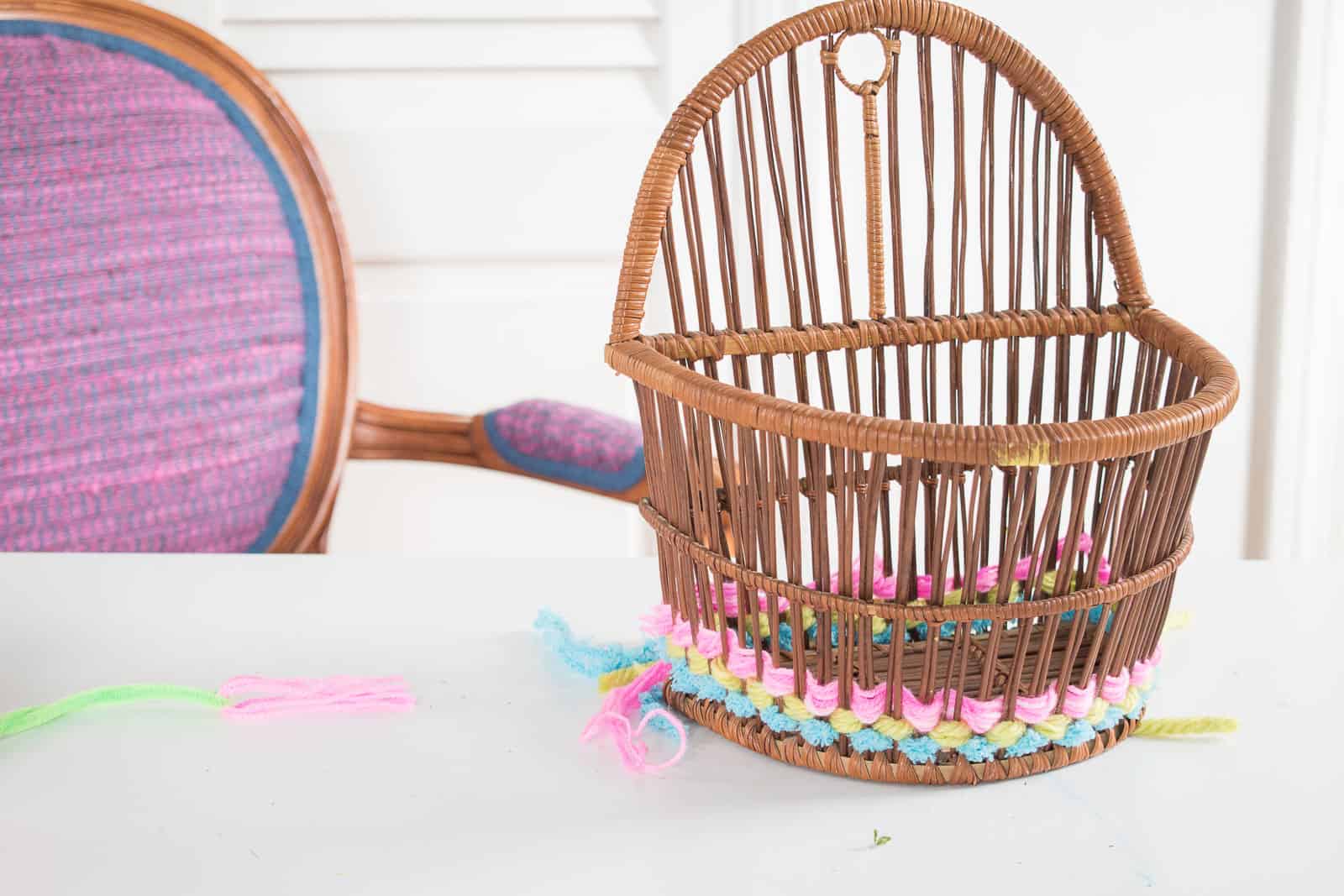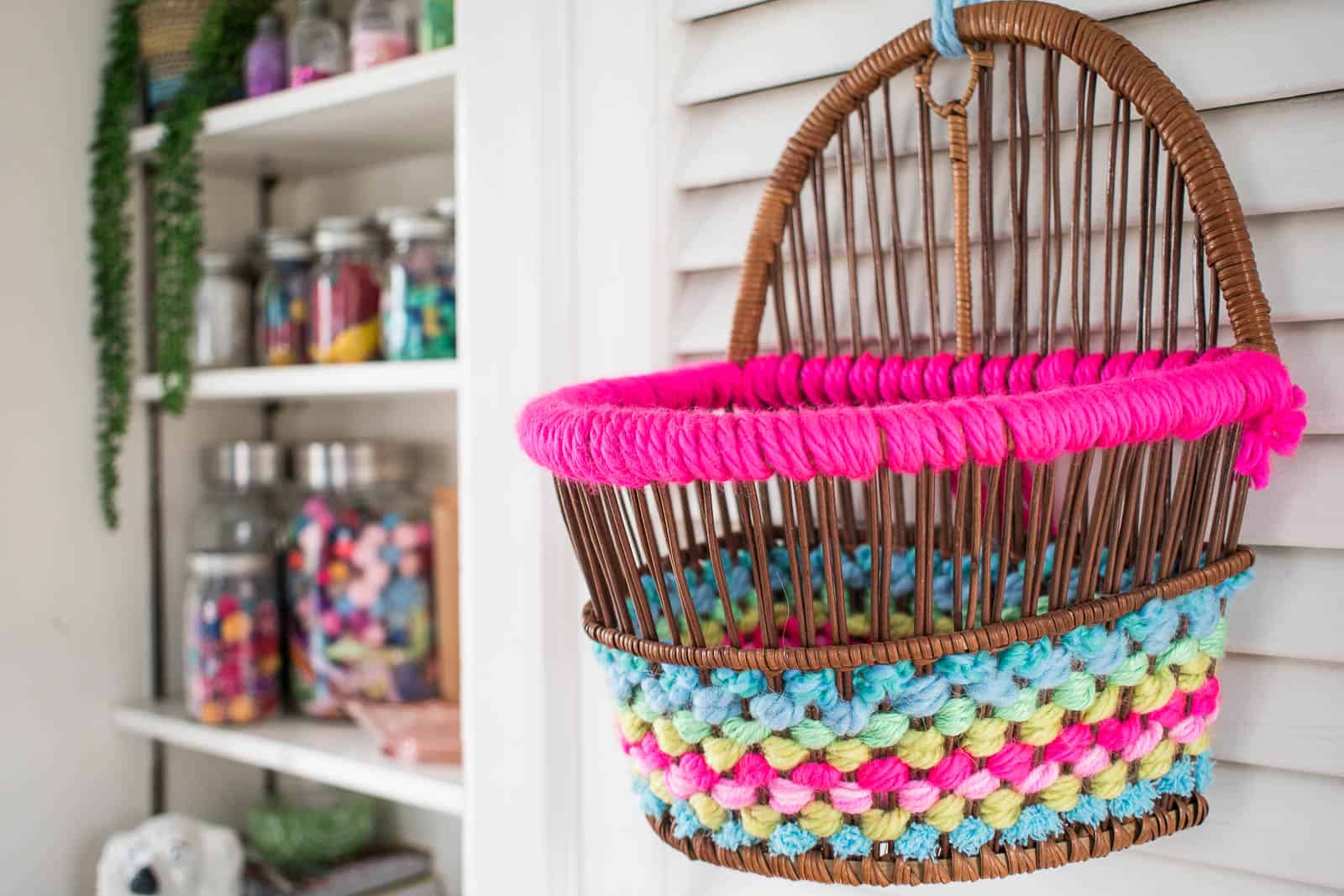 I have this hanging on one of the doors in my office and I love that it extends the color from the rest of the space onto that wall AND provides extra storage! Yay! This is now my favorite way to hack a basket and make it a little more interesting and colorful.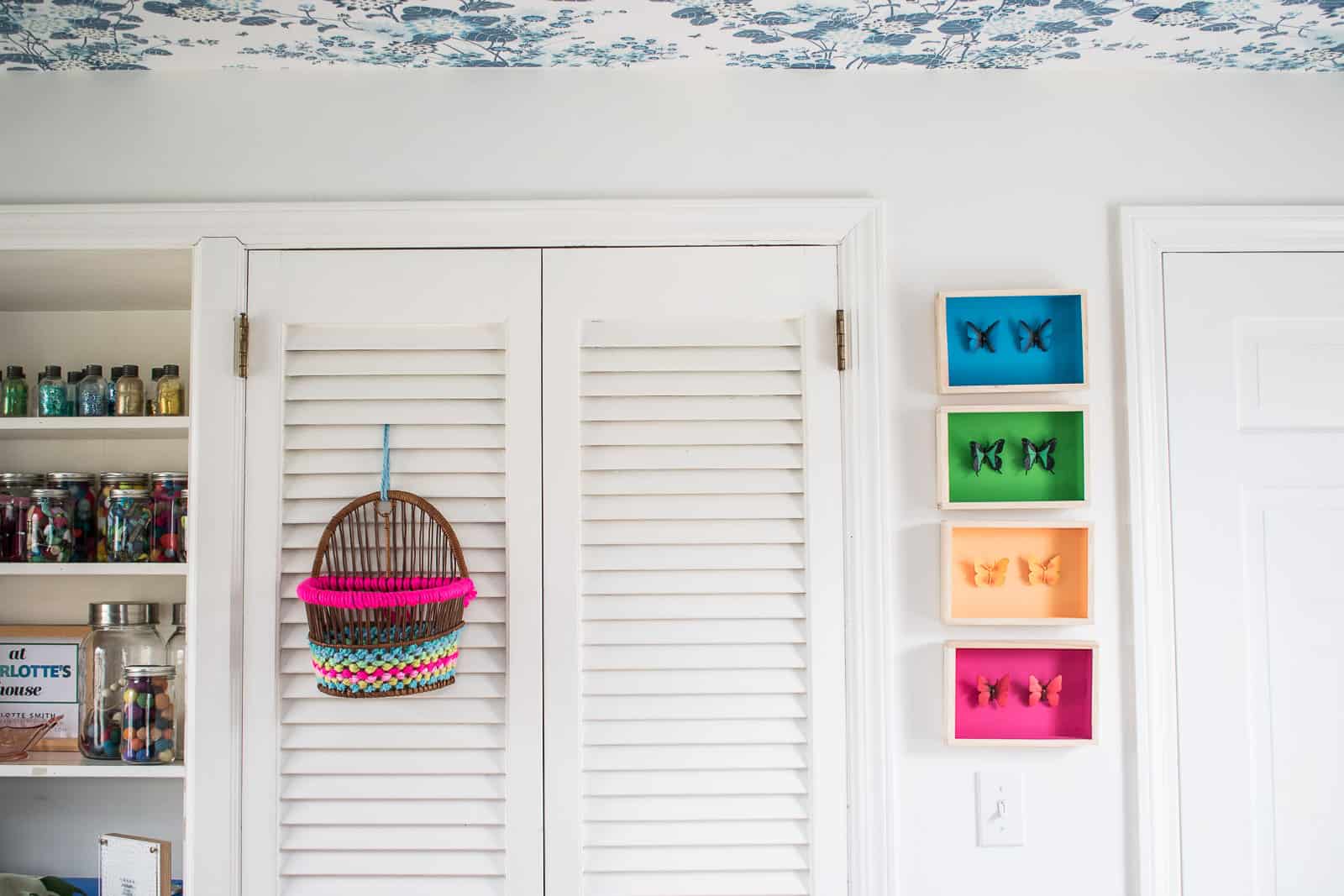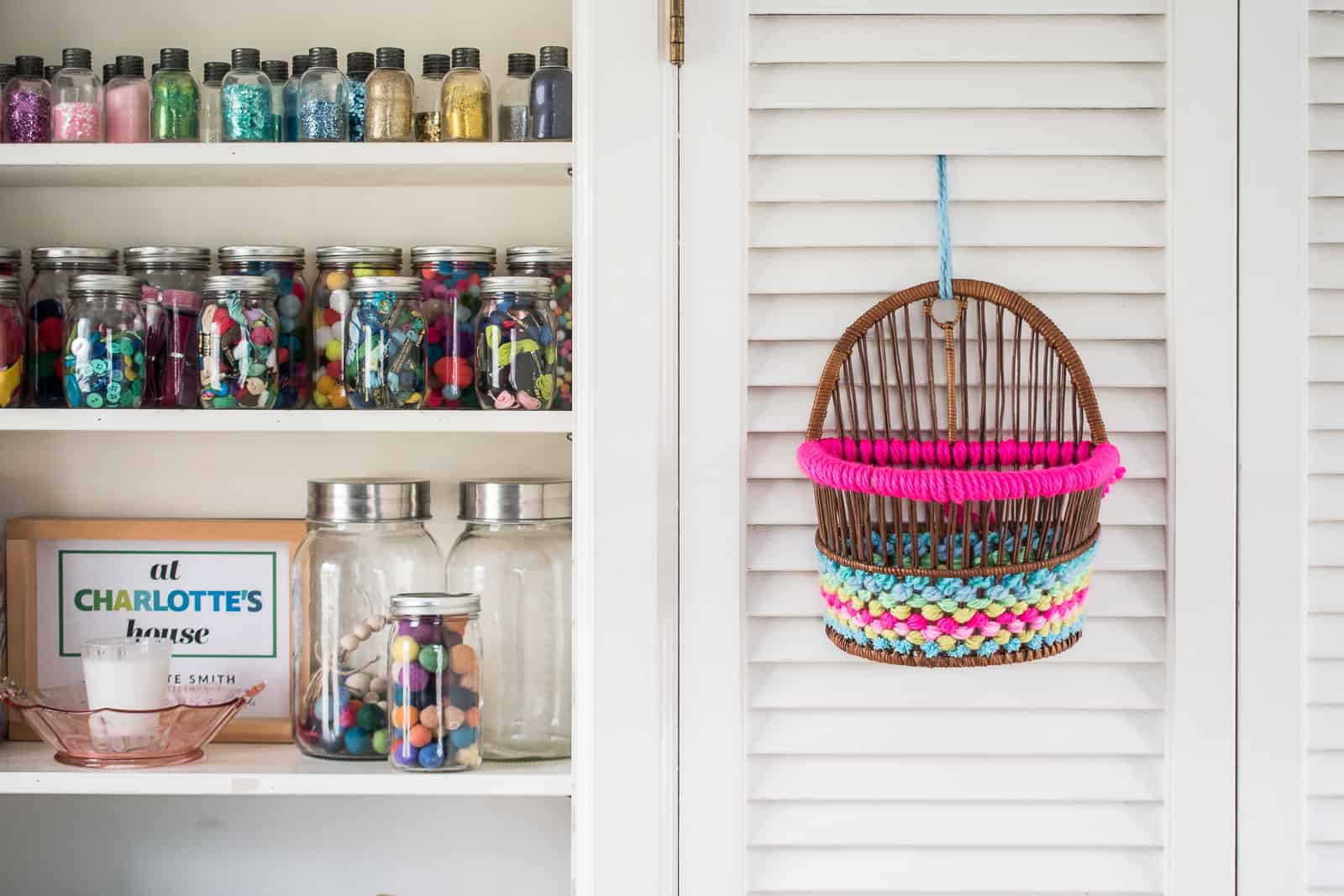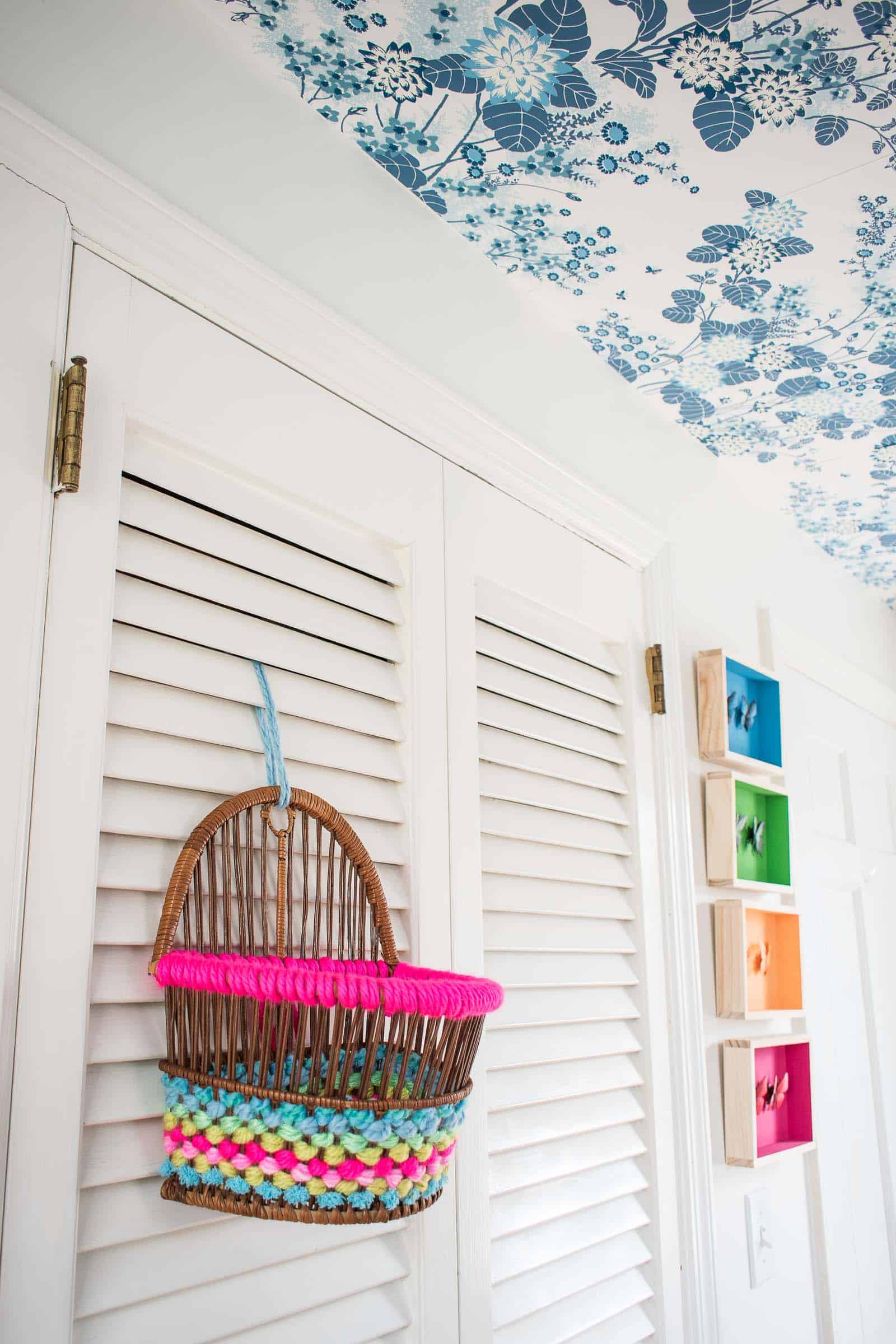 If you need a thrift store fix, check out my gallery of thrift scores and flea market flips!