Psssst… this post *might* contain affiliate links: see my disclosure here.
Using Suede Paint to Makeover a Plant Stand
I'm using DecoArt's Suede paint to give this wicker plant stand a new painted look!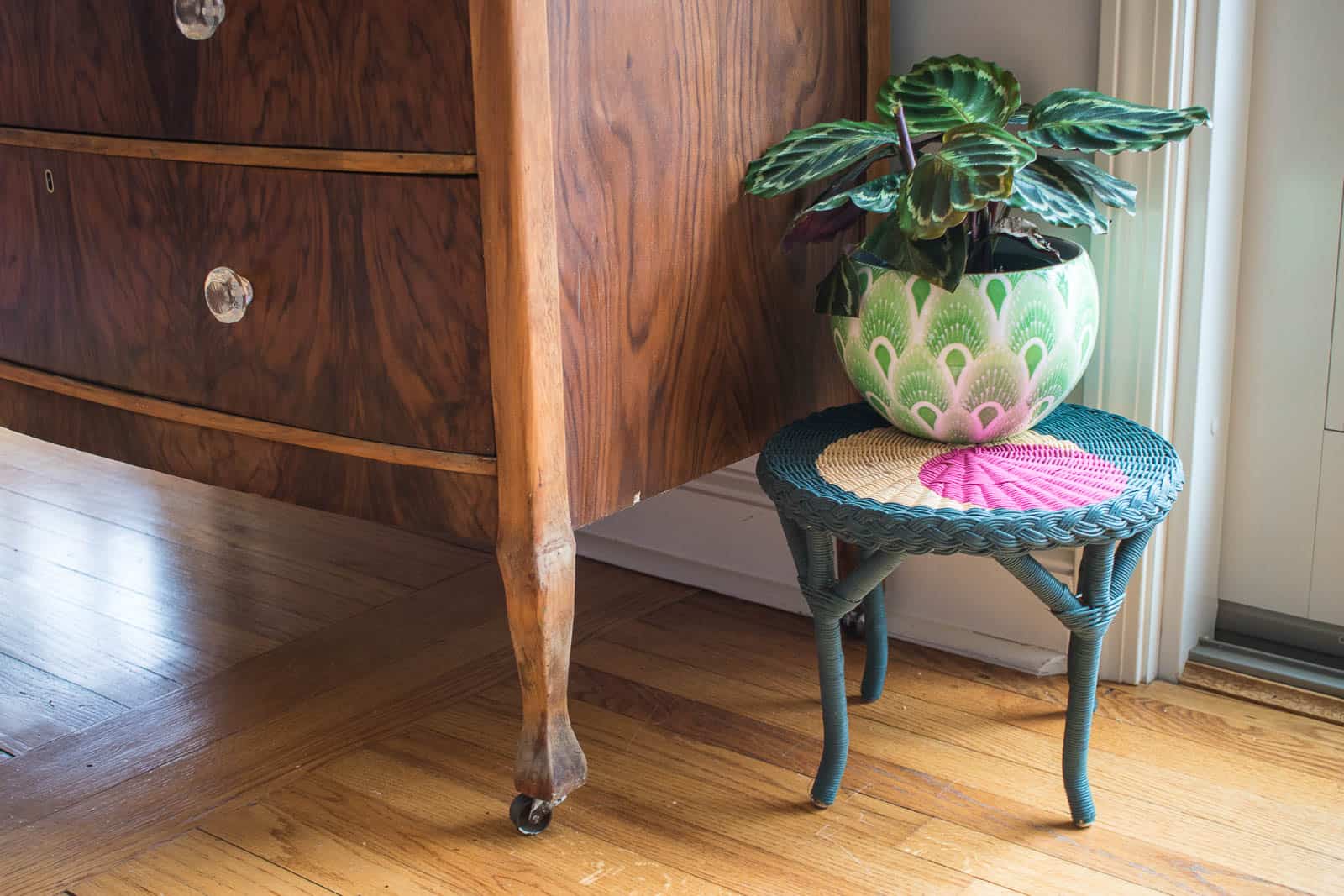 Disclosure: This post is sponsored by DecoArt but all crafty opinions are my own!
March is National Craft Month and I'll be sharing a handful of craft projects featuring some new DecoArt products. I LOVE a chance to experiment with new products and dream up smaller crafts that might not relate to a bigger room project! This first paint I'm sharing is DecoArt's Suede acrylic paint. There's a slight texture to this paint that I loved, but keep that in mind when you're planning your project. I think this would be perfect for anything you want to have a softer (suede-like) appearance.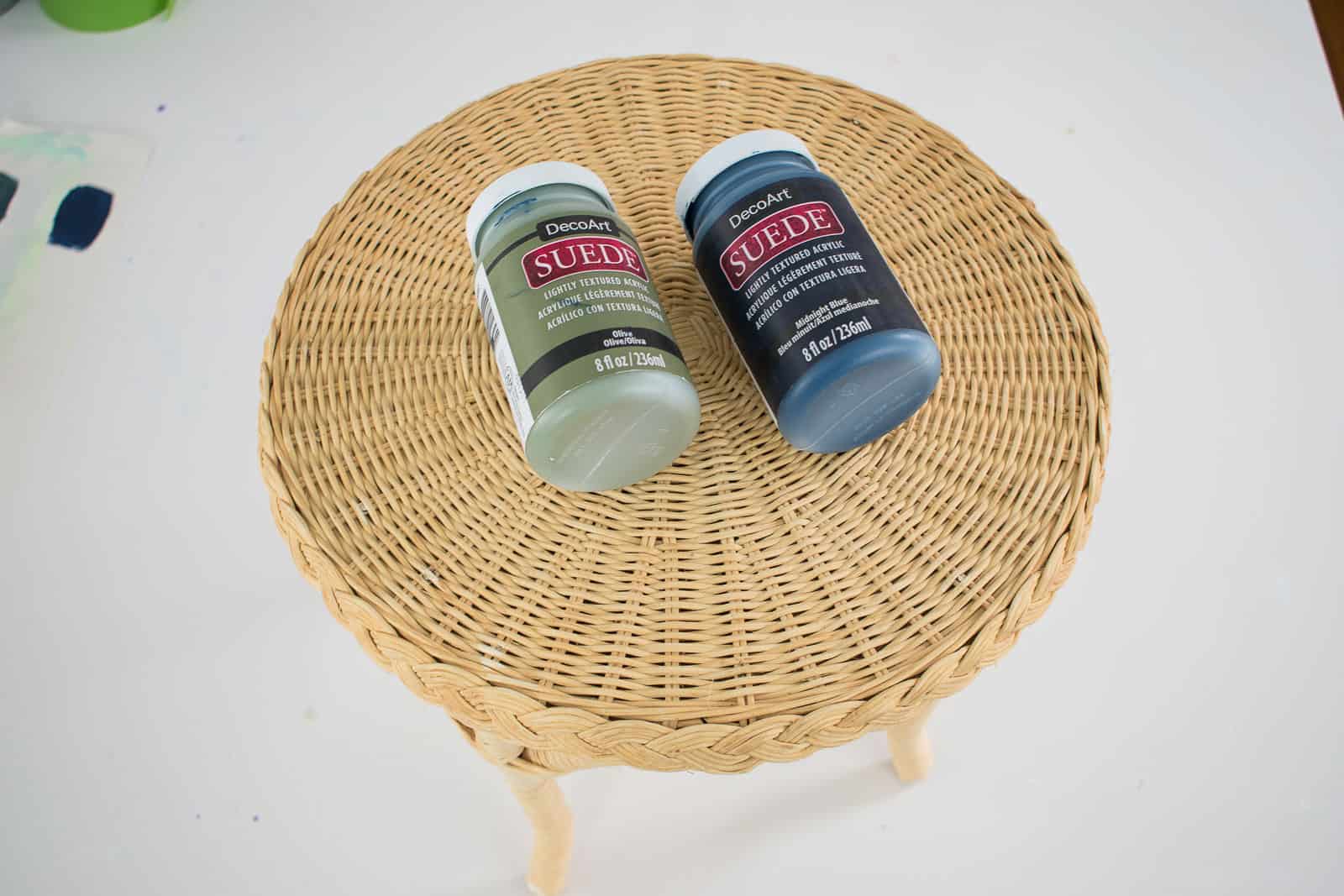 I decided to try this paint on this little wicker plant stand. A few of you pointed out that this is actually a retro table from one of the early American Girl furniture sets. Oops… so much for preserving this one. The Suede paint comes in a handful of lovely rich colors so I mixed the midnight blue and olive green to make a custom dark teal. Before I started, I traced a couple of overlapping circles onto the top of the plant stand.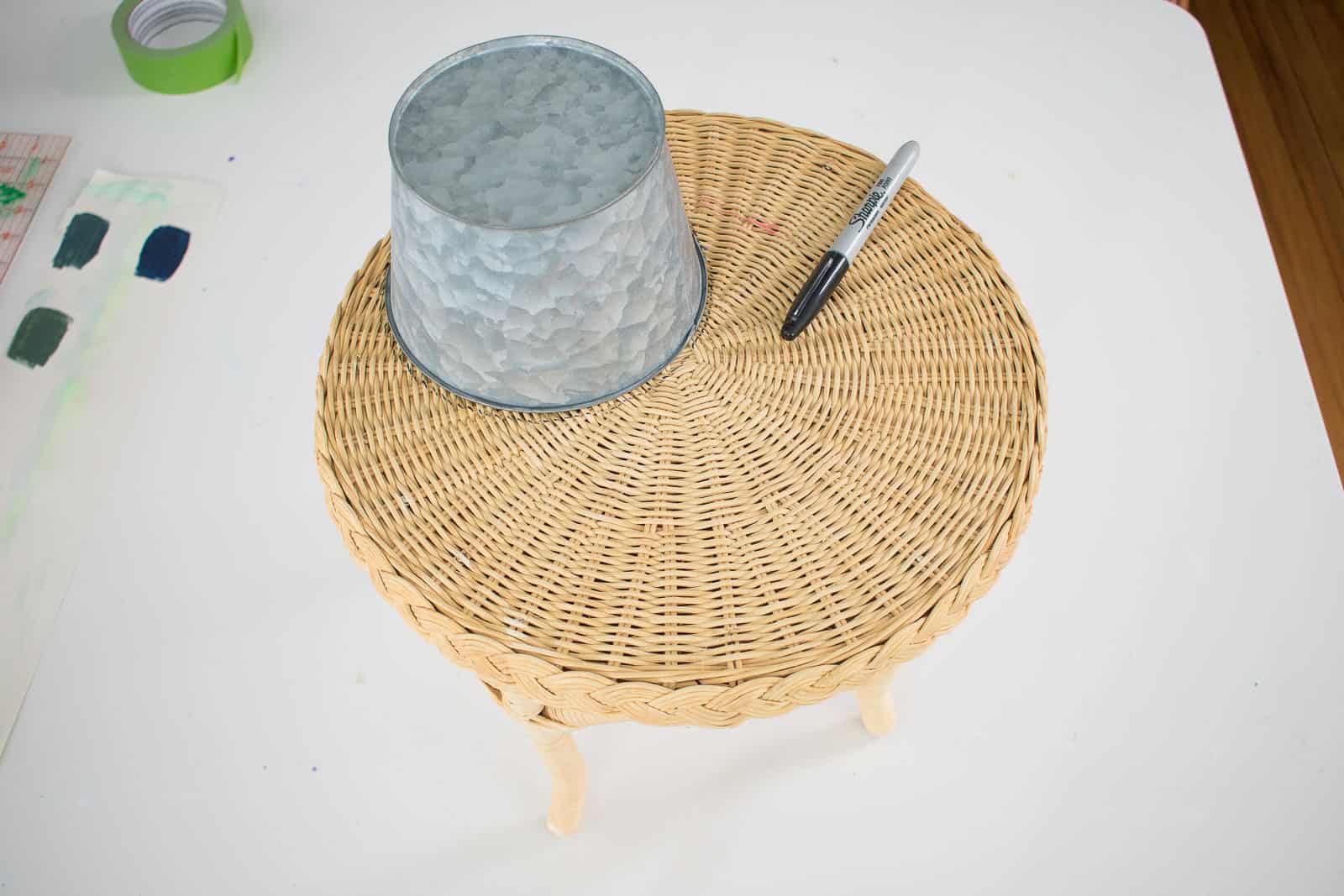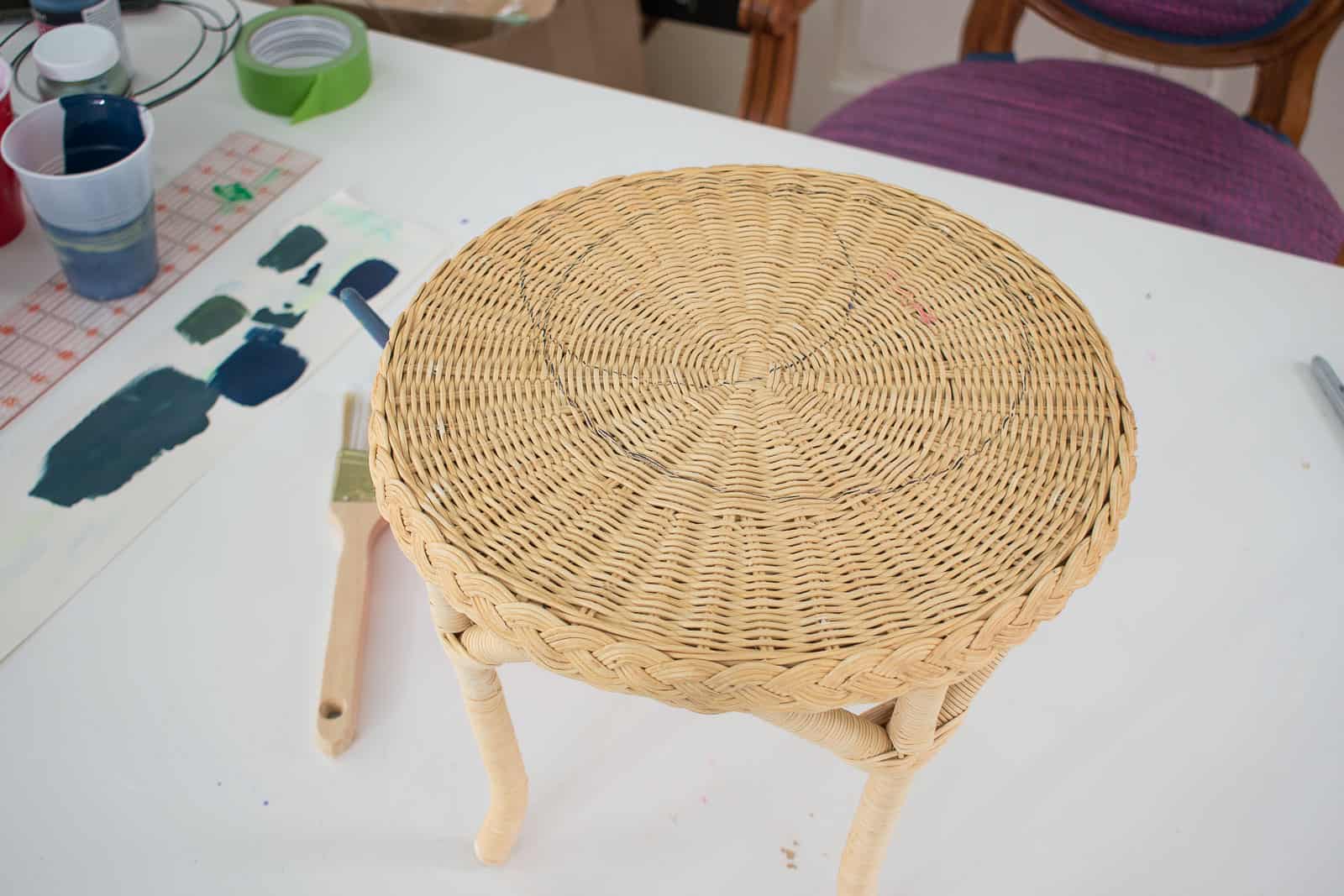 The texture of the Suede paint is a little heavier than a typical paint and there's a fine 'grit' to it. The coverage is amazing and I didn't have to go back over the first coat on the wicker at all.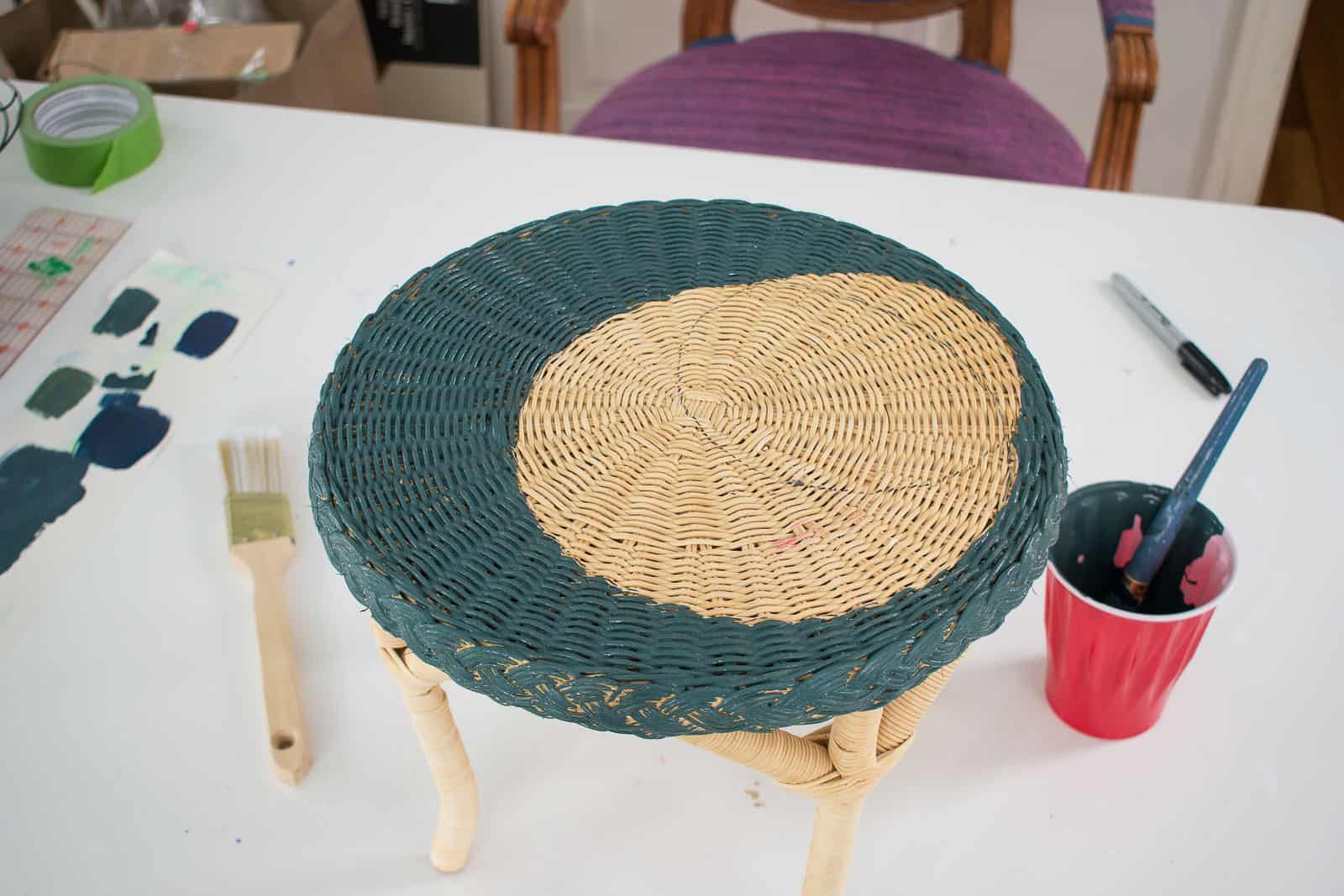 To add a bit of graphic flare, I painted the inside circle with a bright pink color in DecoArt's Chalky Finish paint and then left one circle unpainted for contrast.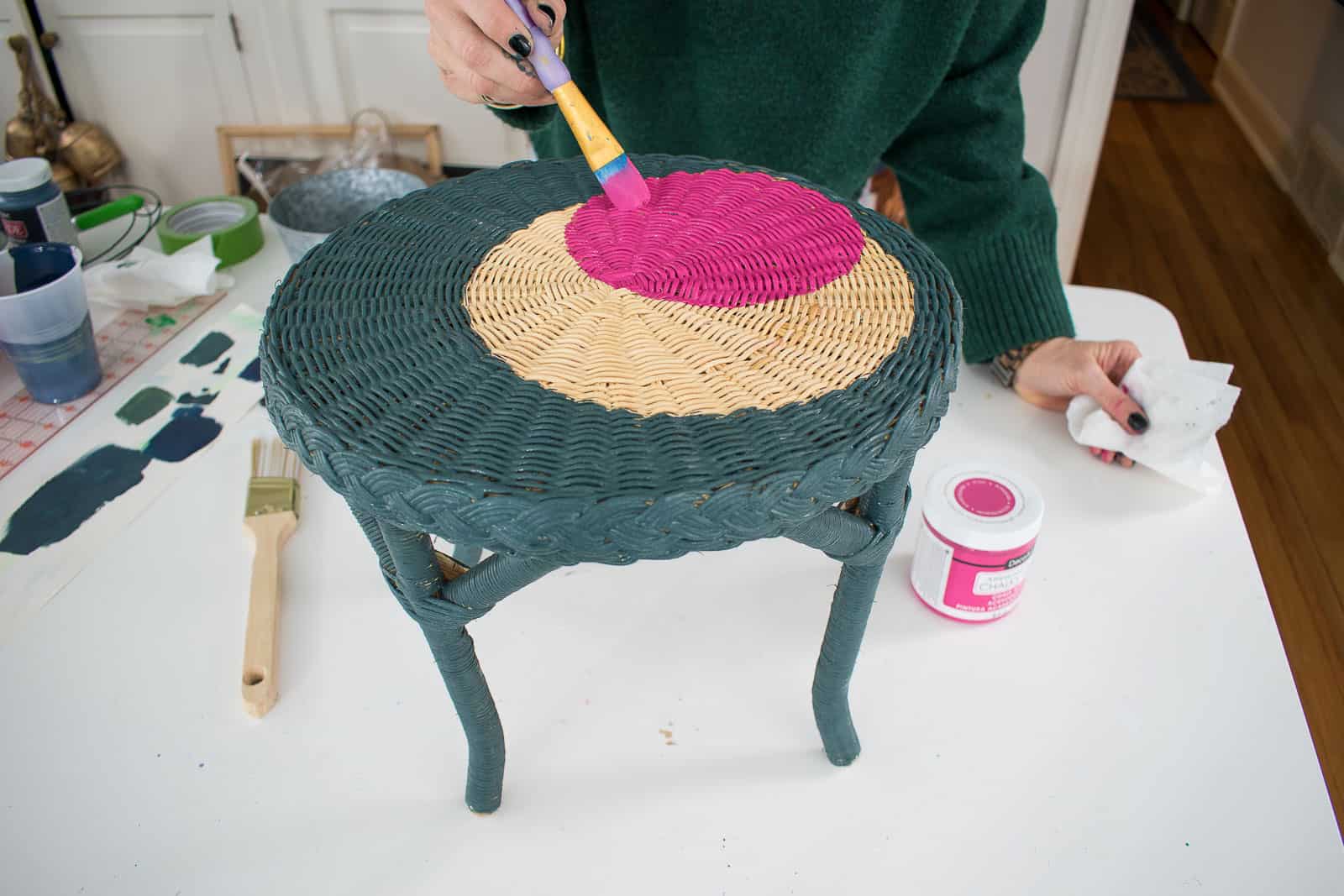 I love the juxtaposition of the Suede paint with the bright pink chalky finish as it emphasizes the rich texture of the blue. I'm excited to find more projects to use the Suede paint on now that I've used it. It truly has a suede-like texture unlike any paint I've used before. Leave me a comment and let me know what kind of projects you think could work well for this paint! Help!