I had sort of a wacky idea the other day and thanks to a collaboration with Michaels and DecoArt I ALSO had a lead on some metallic paint… not just gold and silver… like all the shiny beauties… rose gold, copper, pewter, brass- you name it, they have it. Sorry… sidetracked. Want to know what the results of aforementioned wacky idea were? This.
Disclosure: DecoArt sent me this product for free, but… say it with me… I wouldn't collaborate with a brand if I didn't LOVE their product. Pinky promise.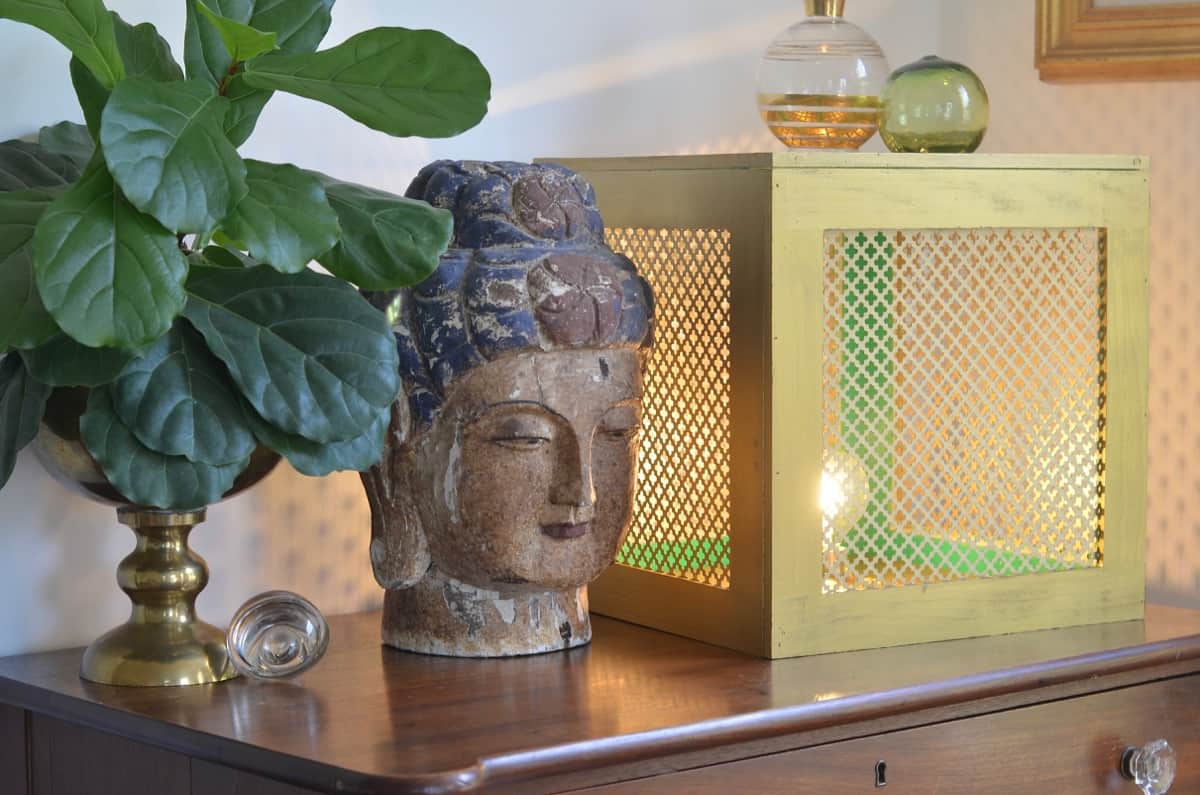 How to make a brass light from picture frames
I opted for Vintage Brass and it's sort of amazing how 'metallic' it is. I staged it amongst my 'real' metal and it blends right in.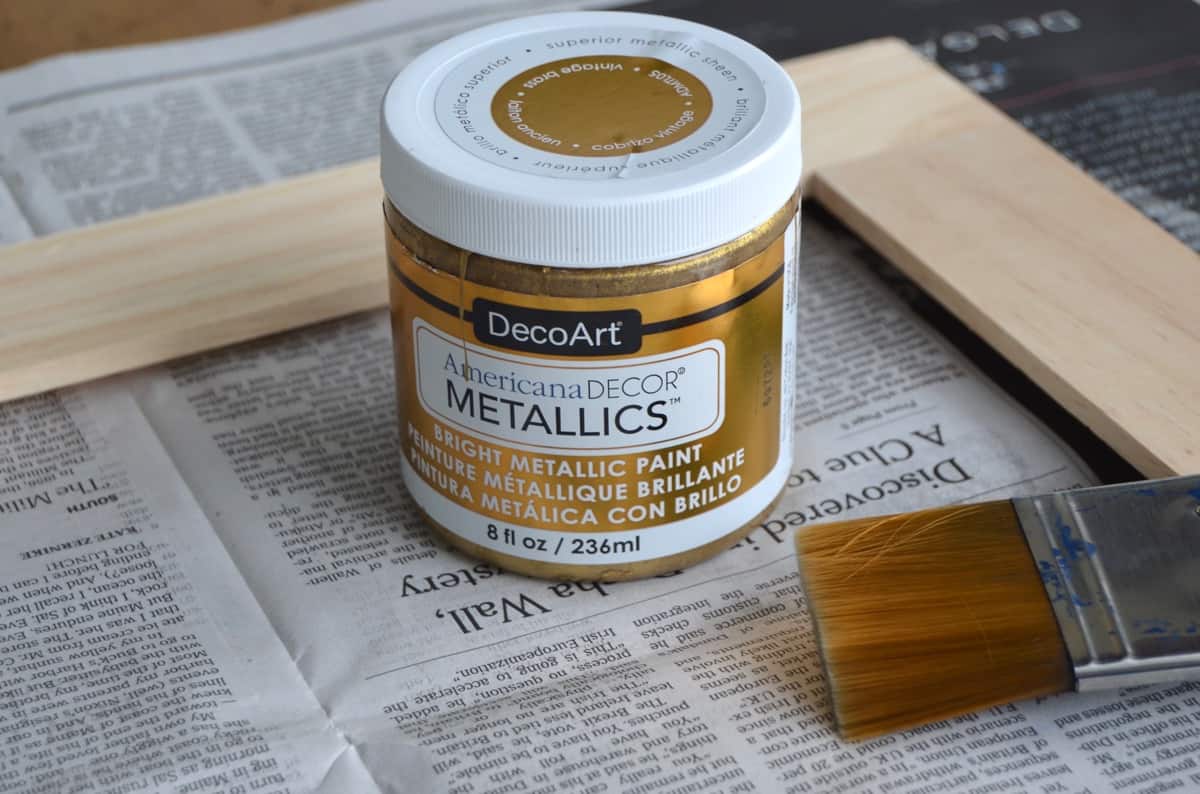 It all started with a simple wooden craft frame. I used 12″ squares and they were a little too big if I'm being honest. 8-inches would be PERFECT, but the process is the same.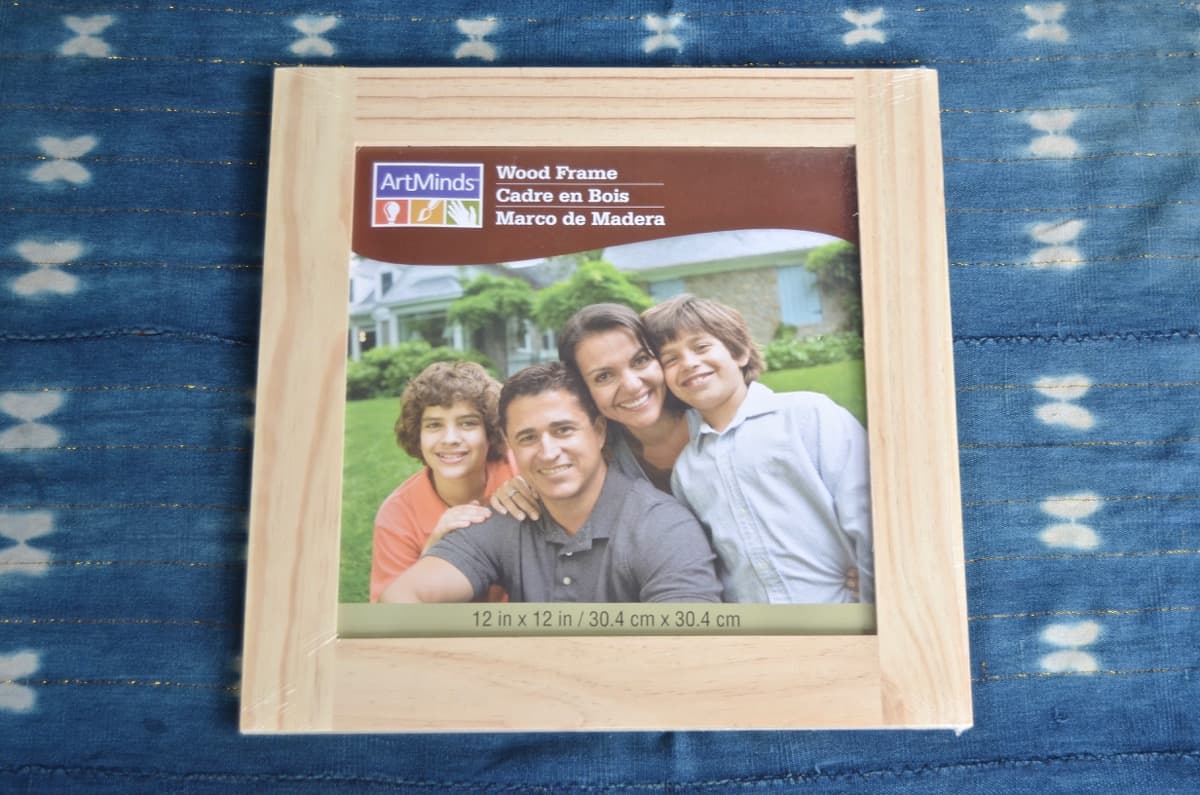 Step 1
Start by removing the frame hardware and the cardboard inserts.
Step 2
I gave the frames two coats of the Americana Decor brass paint on the front. For a degree of added awesome, I added two coats of that gorgeous Kelly Green (Americana acrylic paint) on the inside. To shiny the green up, I hit it with their Duraclear Gloss varnish.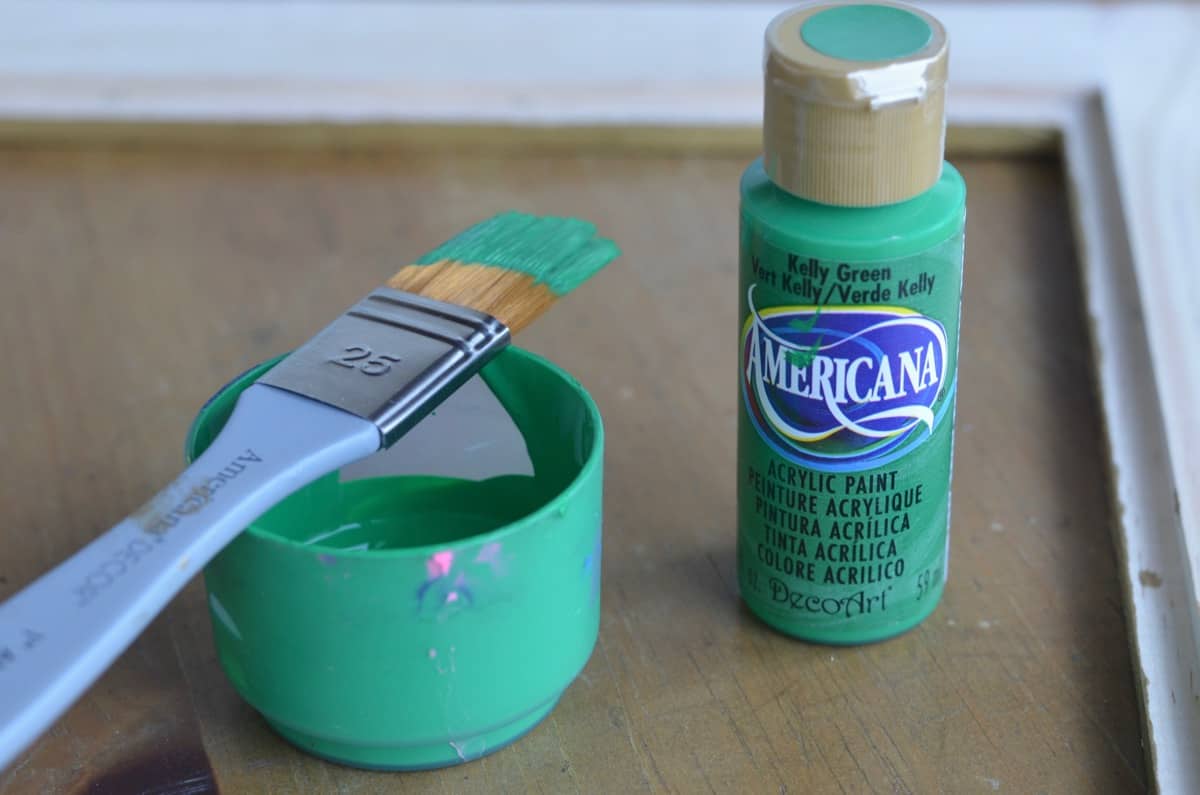 Step 3
Originally I was planning to leave the frames open on the sides, but the 12-inch ones were just big enough that it didn't look quite right so I grabbed a radiator grate and cut it down to size with tin snips.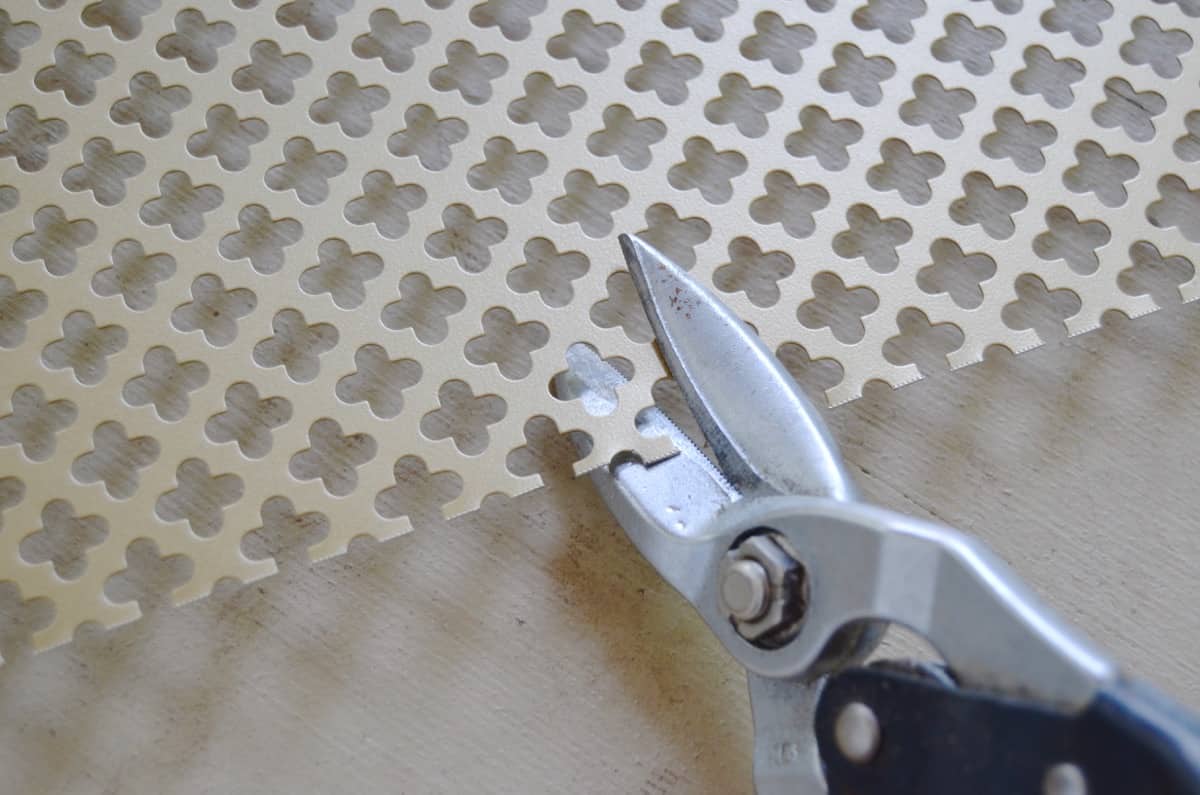 Step 5
I squeezed a line of heavy duty glue along the inside edge of the frame and placed the grate on top. The metal is pretty thin, so I secured it in place with my staple gun.
Step 6
To make the box, I used a brad nailer to assemble the 4 frames into a cube.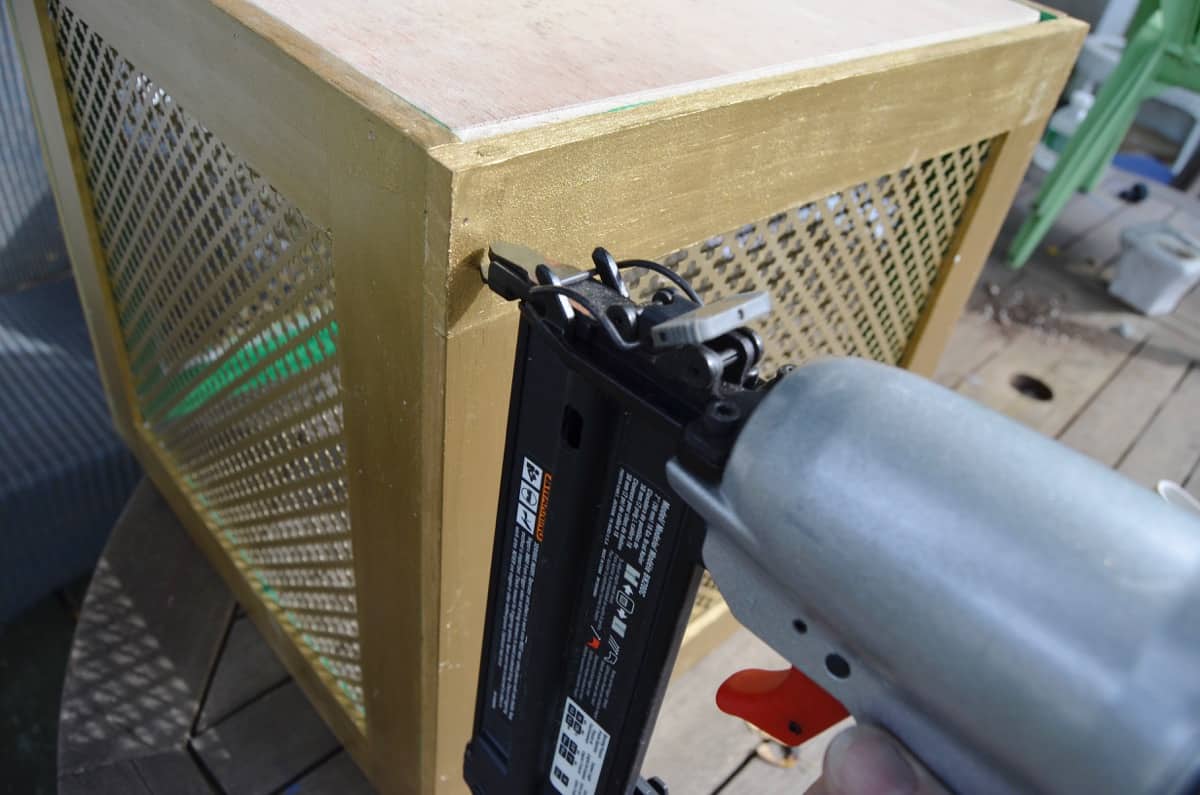 Step 7
For the base of the light, I cut some scrap plywood down to size and drilled a 1/2-inch hole in the middle. And just to show off a little bit, I used my Dremel to route a groove for the cord. #micdrop
Step 8
You'll need a socket and a lamp cord. I PROMISE this is easy peasy. (I need to mention that I'm not an electrician so this is simply my project idea and not intended as any sort of advice or expertise.) Thread the lamp cord through the hole and follow the directions on the label. Typically you connect the wire with the ribbing on it (neutral) to the silver screw. And the smooth wire (hot) goes around the gold screw. Wrap around clockwise so when you tighten the screw, the wire will say in place.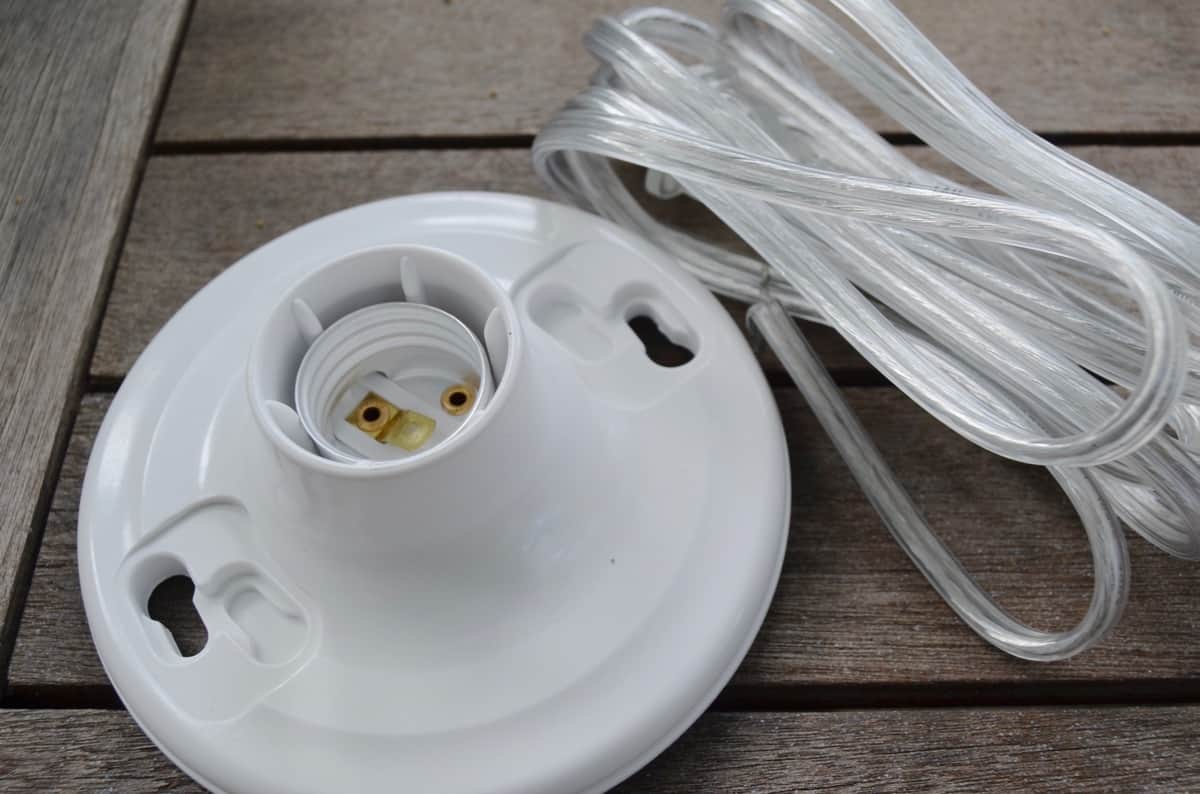 For this lamp wire, the writing is on the smooth (hot) side and the ridge is on the other (neutral) side… I connected the hot wire to the gold screw wrapping clockwise around and the neutral wire wraps around the silver screw.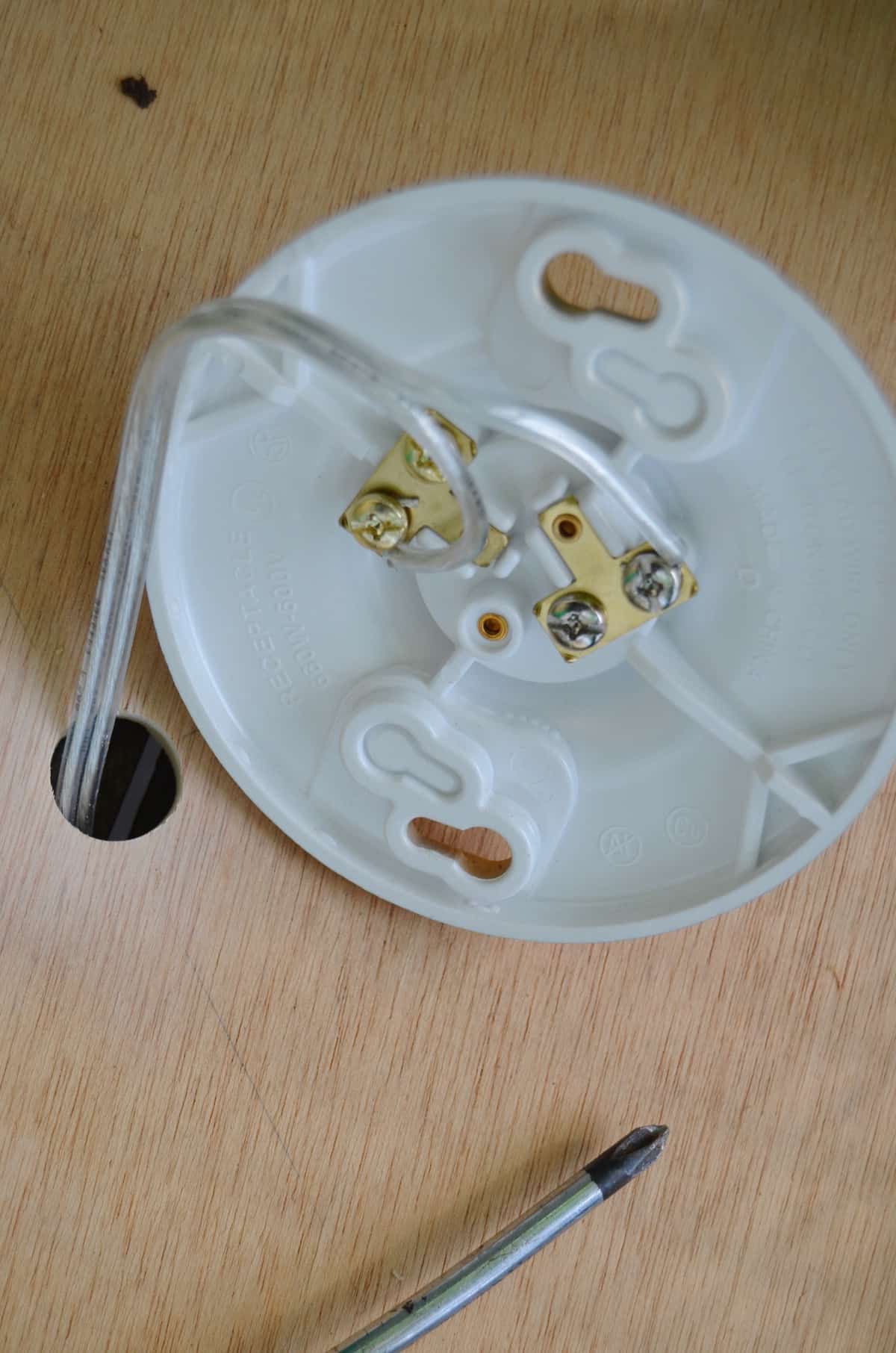 Step 9
I chose to paint my socket with gold spray paint (stuff a paper towel into the threaded opening while you're spraying) and then I attached it onto the lamp's plywood base with two screws. Use a decorative lightbulb for extra flare. (Note: to add a switch to your lamp chord… see this post here. It's SUPER easy.)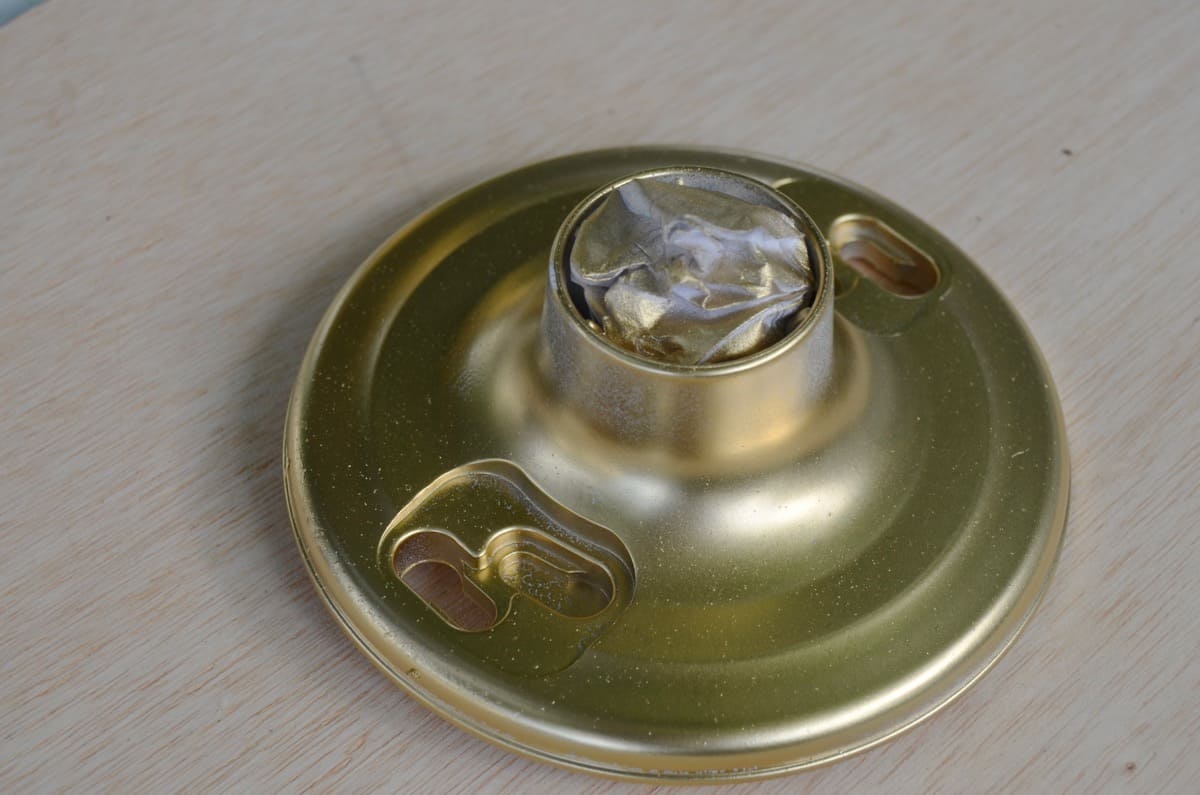 This table lamp is sitting up fairly high so it doesn't really *need* a lid, so I just have a 5th frame sitting on top of the base… for smaller/ lower lights, you could easily add hinges to make it a little more secure.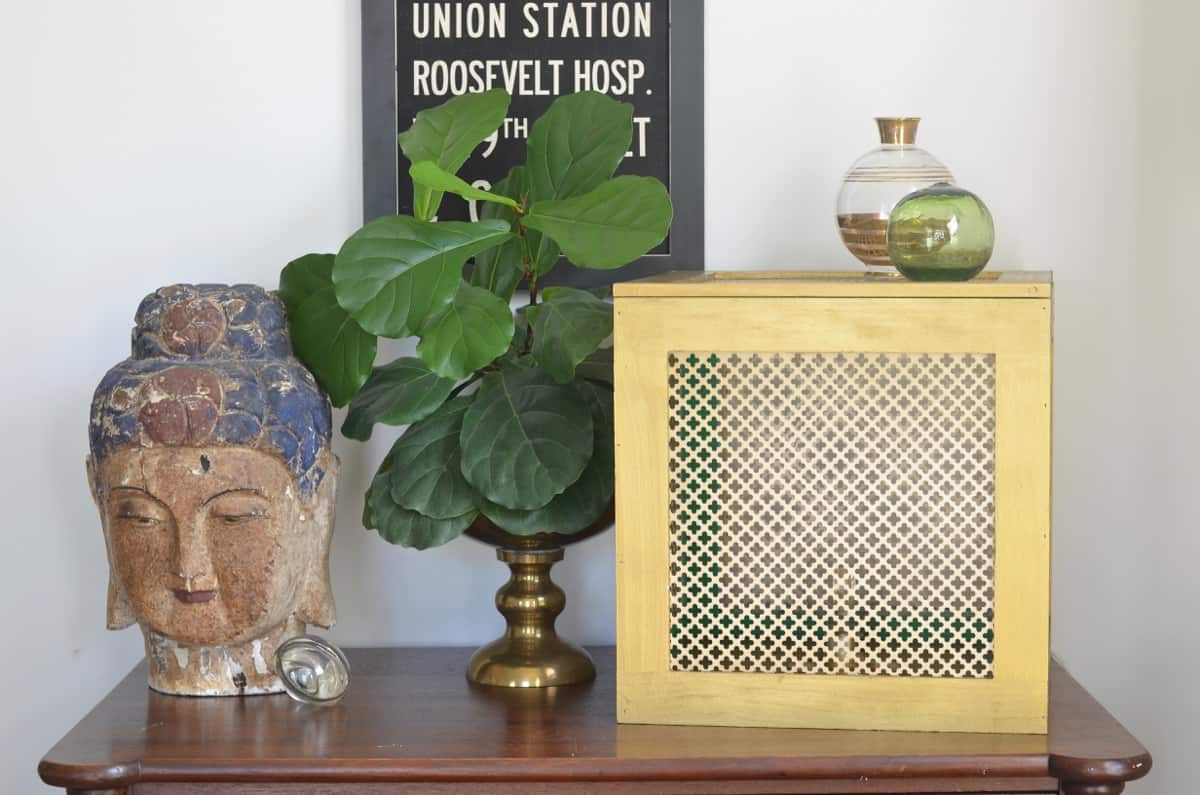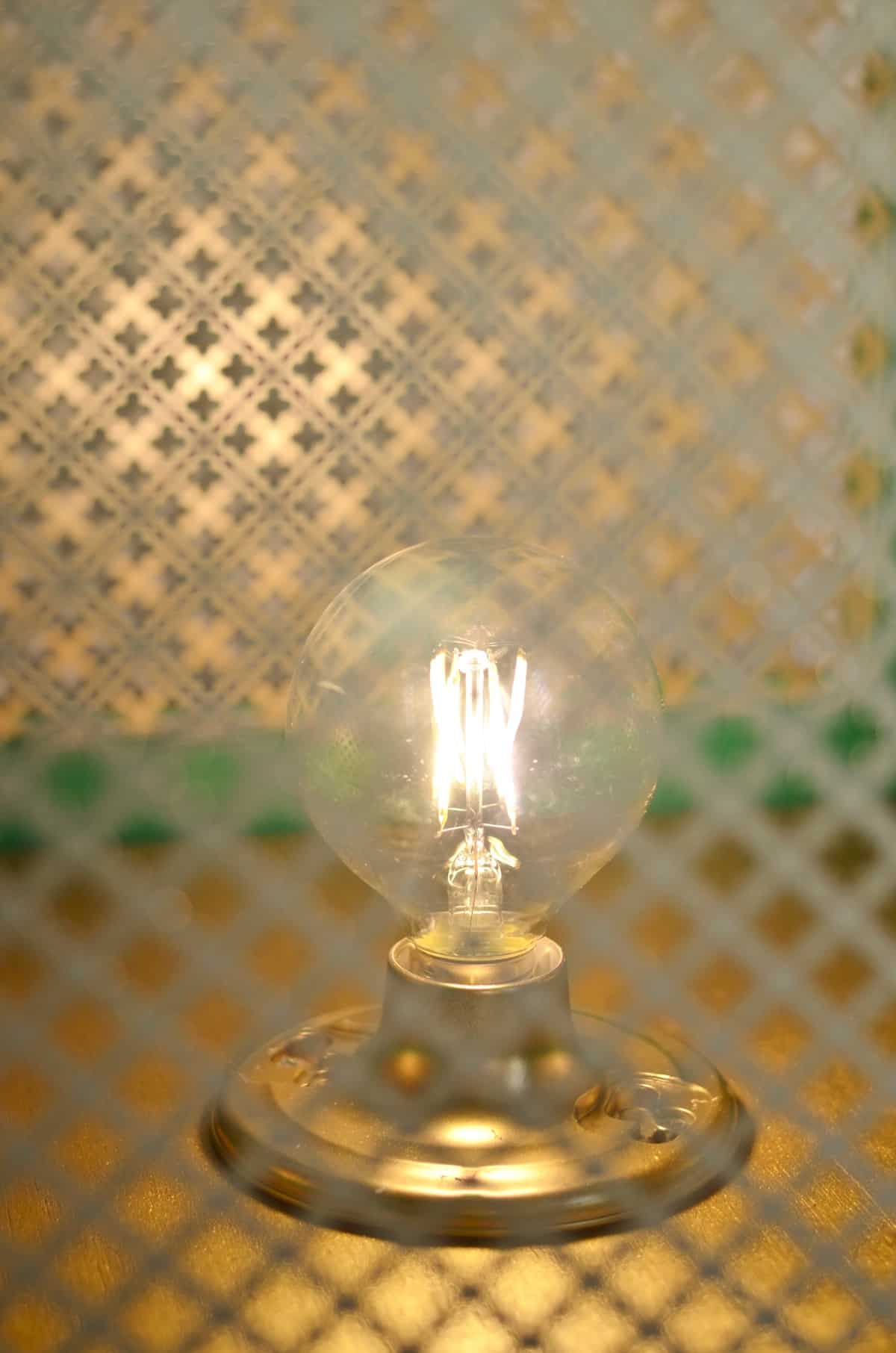 My takeaway is that I might not replicate this exact project again for a table light, but I LOVE the concept. "Right idea" as my dad would say. The metallic paint is wonderful… I'm a little obsessed with rose gold and copper this season so I'm trying to find something to do with those tones. I'm also going to keep my eye out for a set of smaller square frames… like I said, I LOVE this light, but for a table… something smaller would be perfect. What you *might* see, is this brass lady mounted as a pendant some time… THAT would be cool!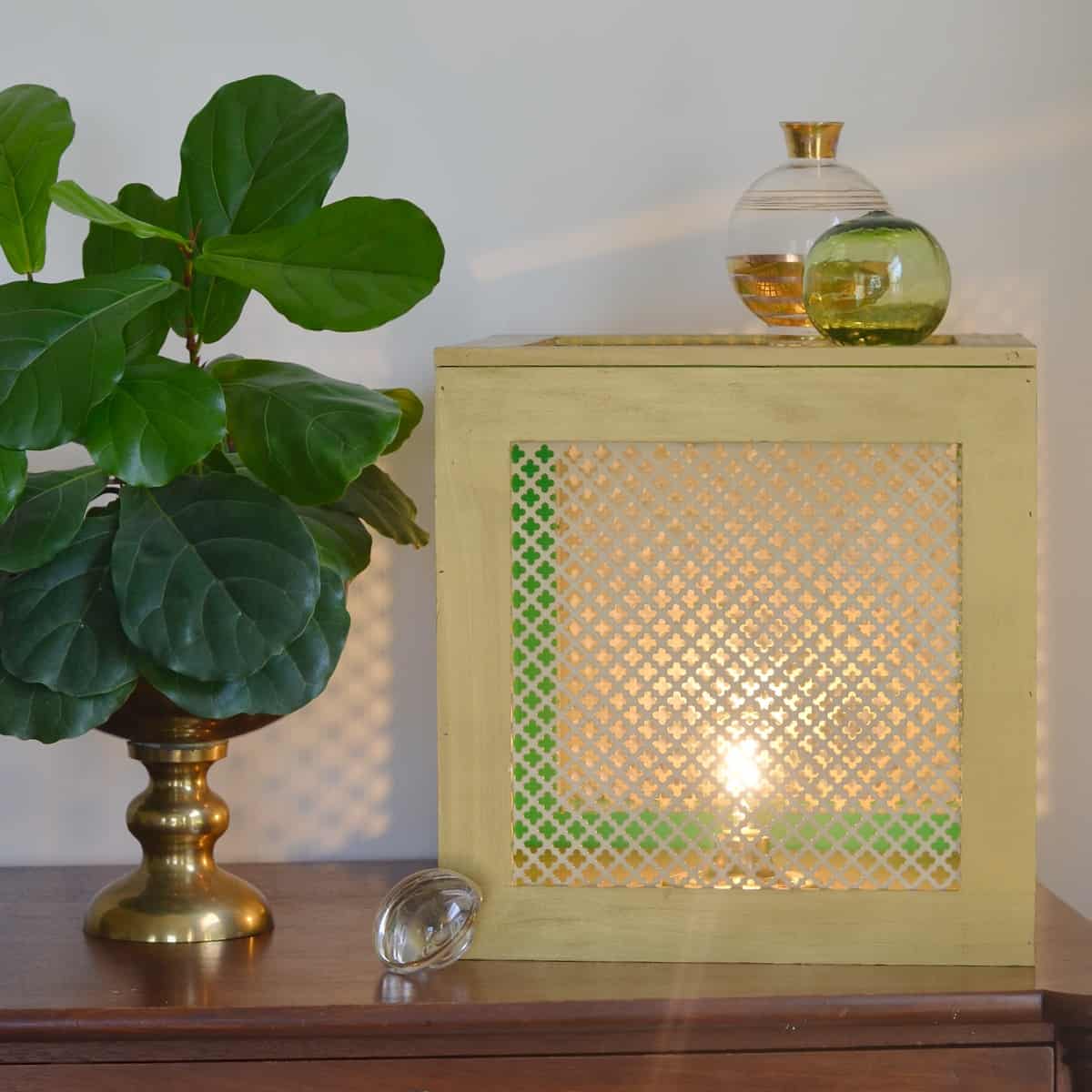 Thanks again to my friends at DecoArt ant Michaels for collaborating with me on this project!