Psssst… this post *might* contain affiliate links: see my disclosure here.
Friends. Readers. Matt Damon. Apologies for the radio silence over here. I LITERALLY realized last Thursday that Martha and Louisa are home from school this week. (I swear despite appearances, I *often* have my ducks in a row. Or at least a row-ish.) Rather than going a WHOLE week without saying howdy, I wanted to share some fun plans I have in the works around here! Let's start with our playroom… Last you saw, here's how it looked.
For five kids, this isn't a very big space, so the toys tend to overflow into the foyer and the family room. Which is honestly fine, but I'd still like the playroom to be home base for all kid-related clutter. It's also where we send them to watch an afternoon movie… aka get out of our hair… so seating is a big part of the space.
I met the amazing folks from Raymour & Flanigan when we did our last Bloggers Heart Habitat installation. Raymour provided the ENTIRE master suite and I am so grateful to be partnering with them on our upcoming playroom refresh. Here's the vision I presented to them… (I LOVE a vision board…)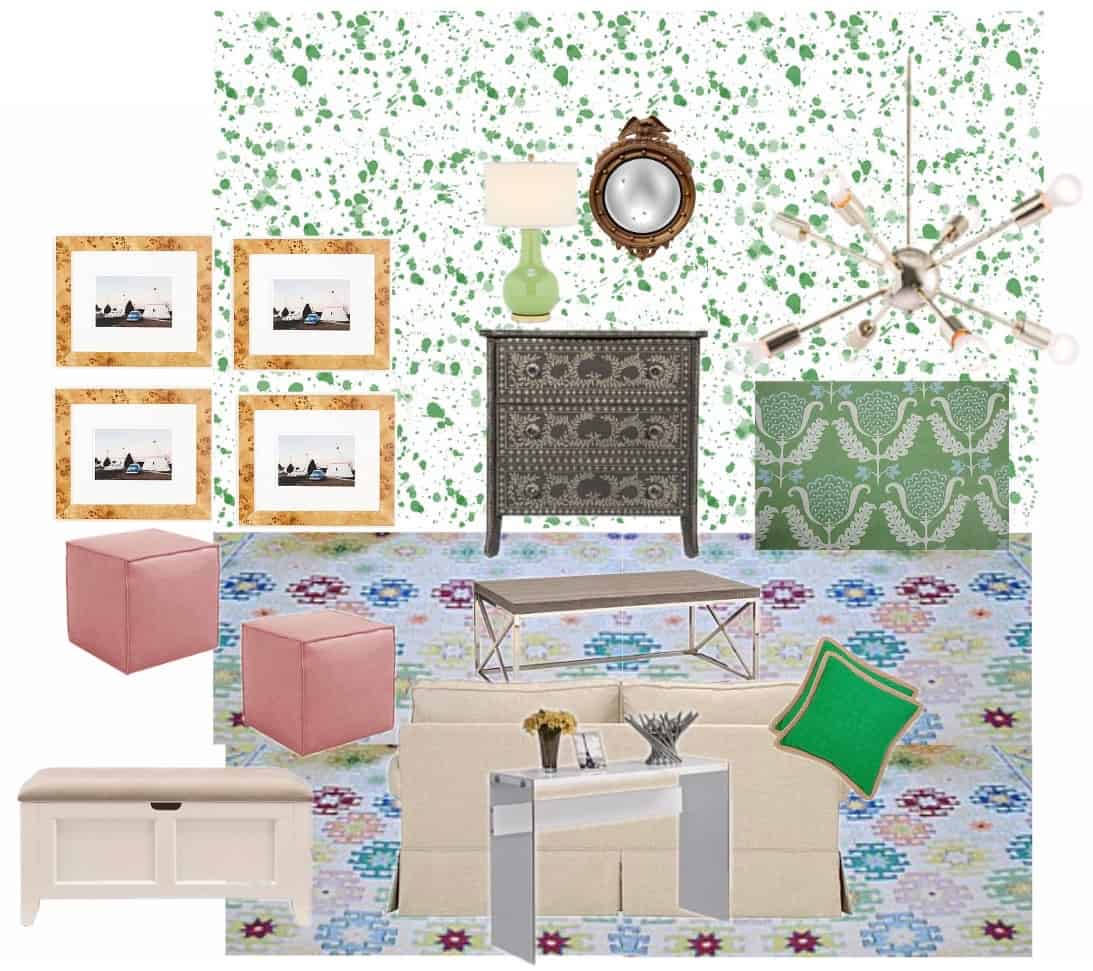 The rug and the chairs will remain as will the wall of shelves (not pictured) filled with toy bins/ kids books…. Hopefully that amazing chest of drawers and the storage trunk will provide some extra easy storage without taking up too much space.  And the thought behind this new layout was to make the room seem a little more formal when entering the house since it's the first thing you see. (Not that discarded socks and a Paw Patrol trio isn't uber elegant.)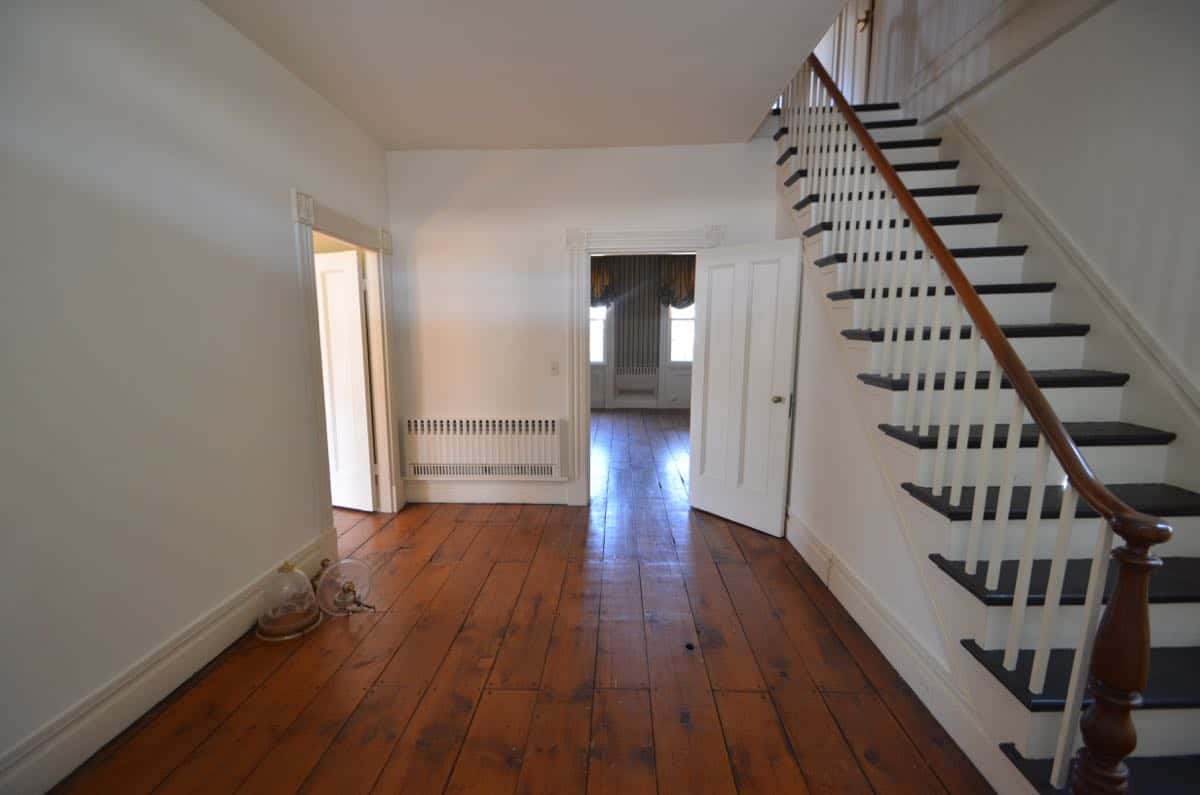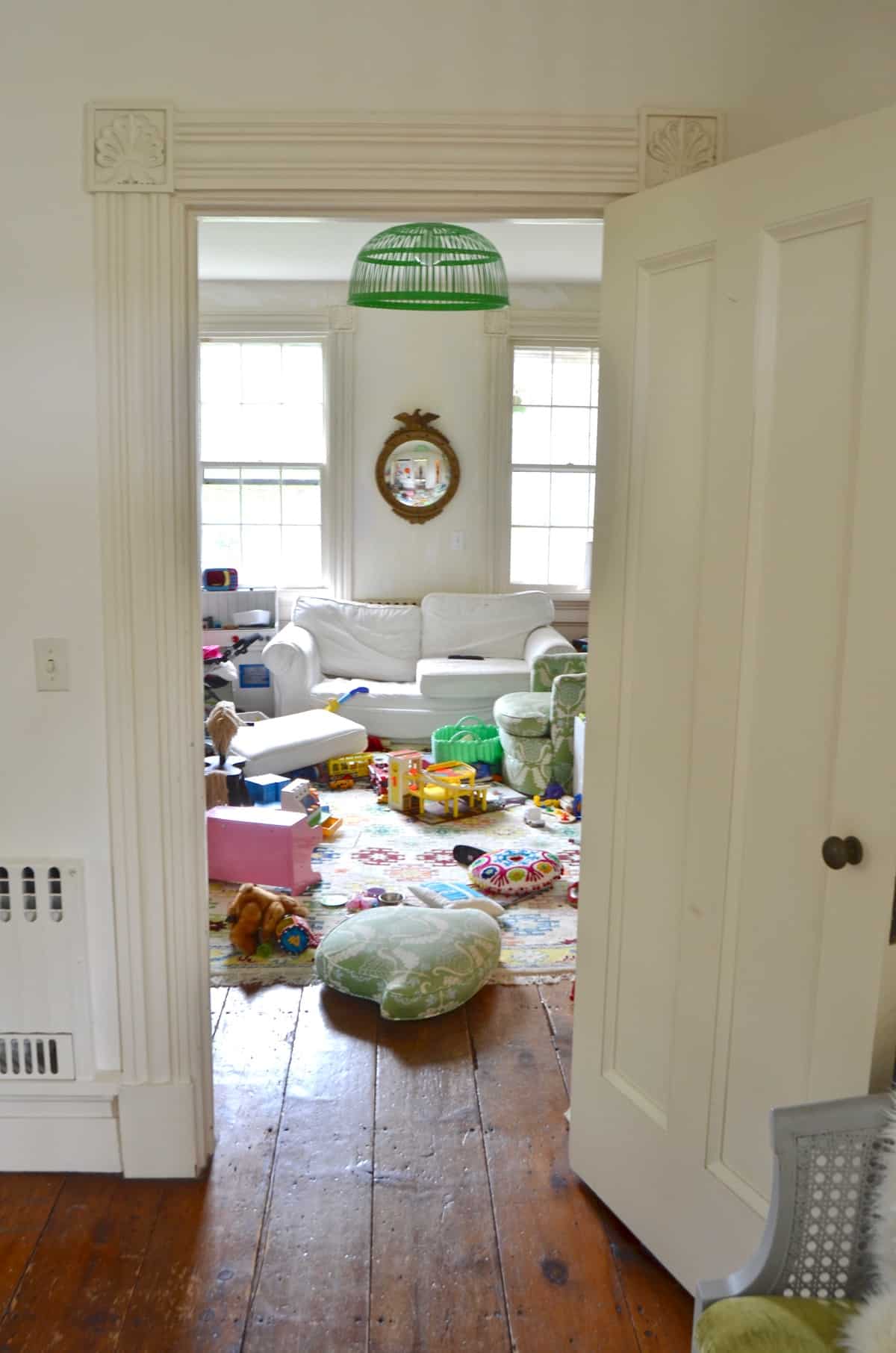 Some of the furniture was delivered yesterday and I've been working at prepping the walls. (Did I mention the wallpaper was pulled off  more than a year ago and I STILL haven't addressed the remnants… look carefully and you'll see the paper underlay still stuck to the walls.)
I'll edit this down to something a little more fun for the reveal, but you're my boo so I figured you might enjoy a little sneak peek at my antics at Raymour and Flanagan last week shopping. "Don't mind the lady speaking to herself in the sleeper sofa section, folks."
If you don't already… follow me on Instagram where I give lots of updates via my Stories. For example… yesterday I had to film the guys delivering some of my items withOUT getting a restraining order filed against me.
Also… are you a subscriber? I typically forget to send emails BUT… when I do, I share the latest blog news and any fun tips I've dreamt of. And knock knock jokes. Sometimes knock knock jokes. Just click the image below and voila… off to my subscriber page!