Psssst… this post *might* contain affiliate links: see my disclosure here.
If there's one thing I LOVE, it's a gorgeous lush terrarium. I shared a How To tutorial years ago and it's awful. The information ain't all bad, but Eleanor could probably take better pictures with her lego phone. So when my amazing friend Cindy helped me design my GORGEOUS logo for At Charlotte's House, I wanted to give her a thank-you gift and decided to try my hand at this terrarium tutorial one more time! (Full material list at the end of the post… affiliate links included for your convenience.)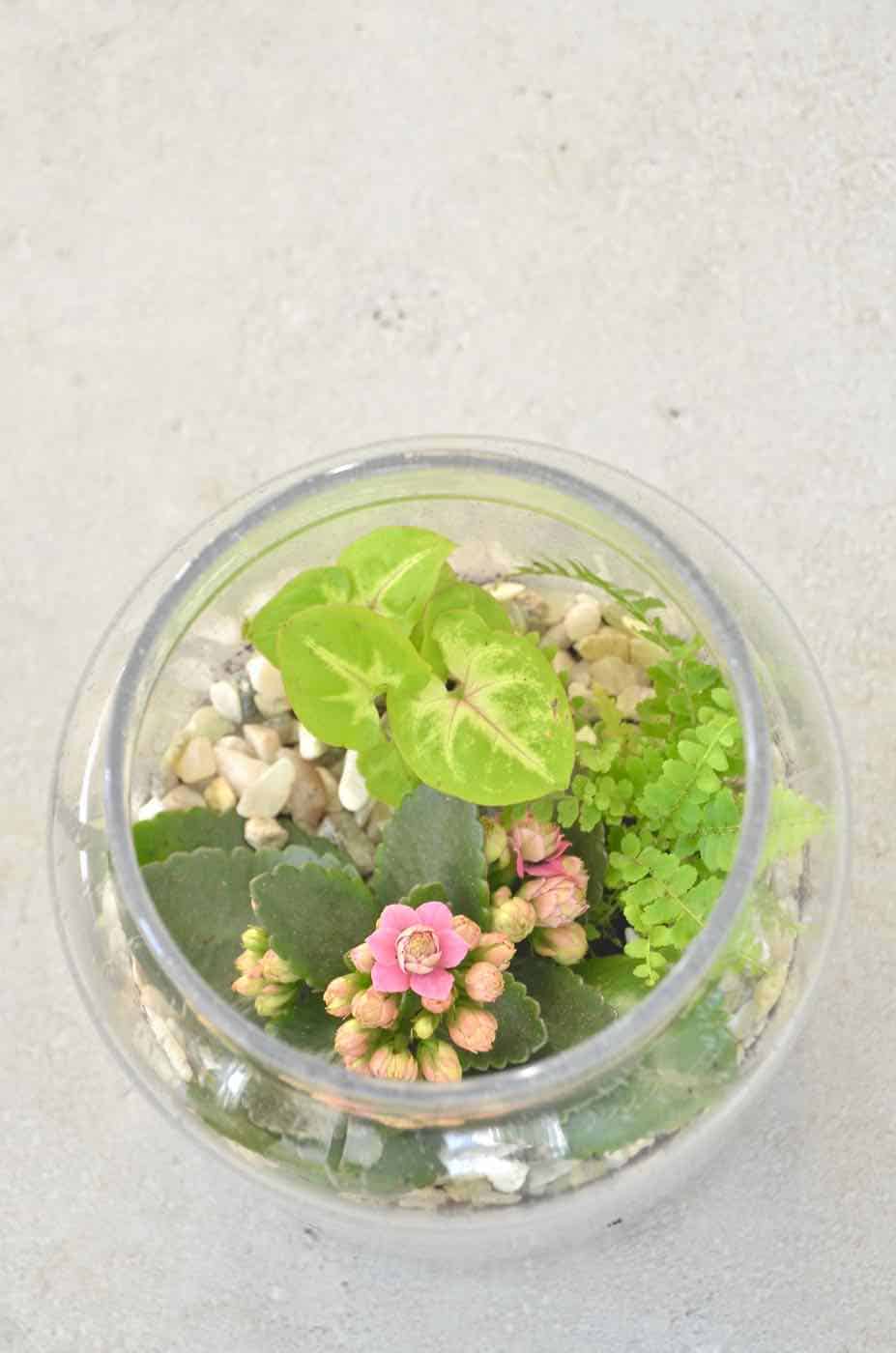 How to Plant a Terrarium
Step 1. Choose a container
I buy my containers at Homegoods in their glass section. The one I'm showing today was $12.99 but usually they're well under $10! Just pick one that's more than 2-inches deep in order to accommodate your plants!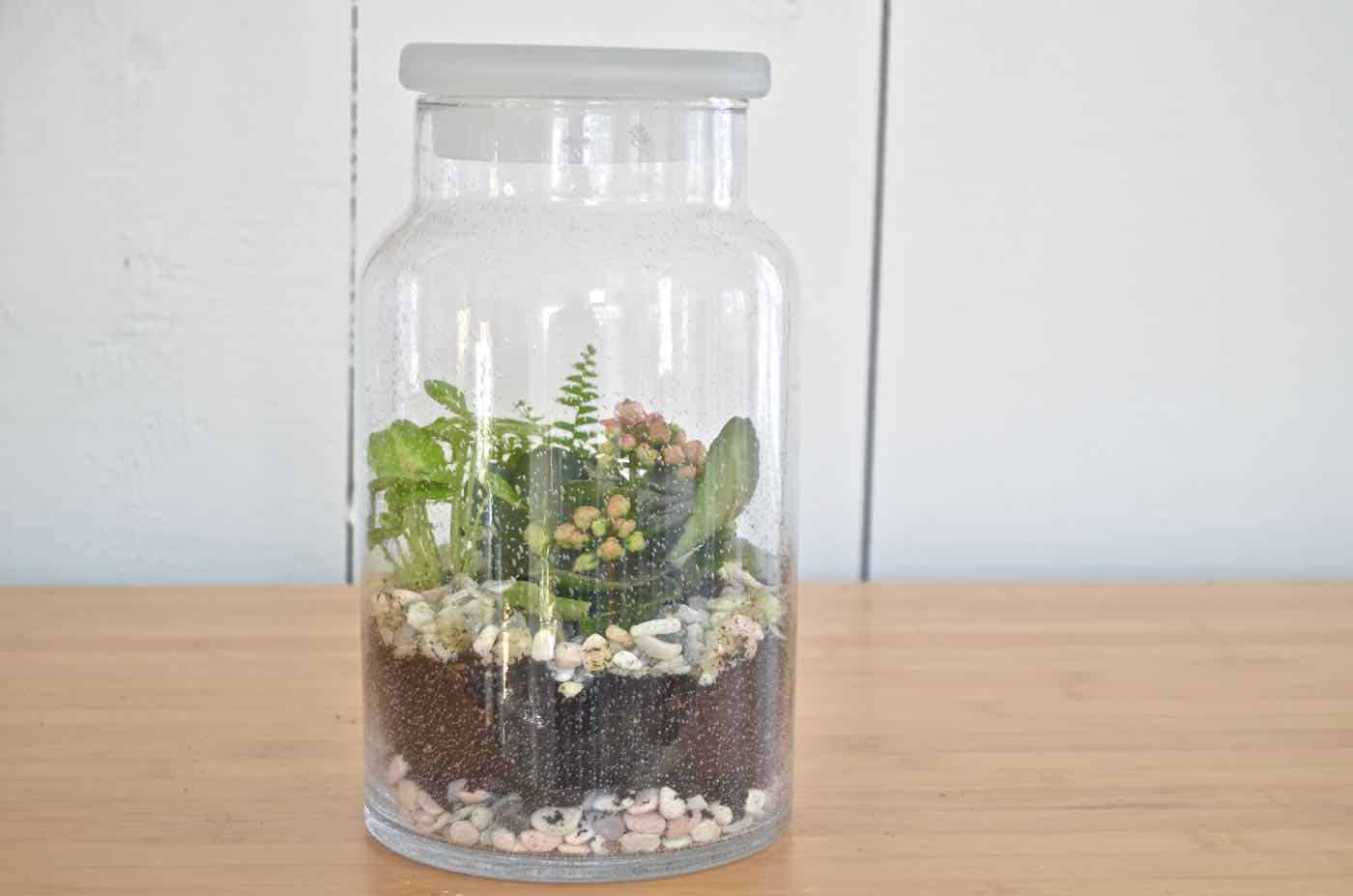 Step 2. Gravel
The first layer of the terrarium is approximately an inch of gravel. The gravel allows the soil to effectively drain and will hopefully prevent the roots from getting water logged!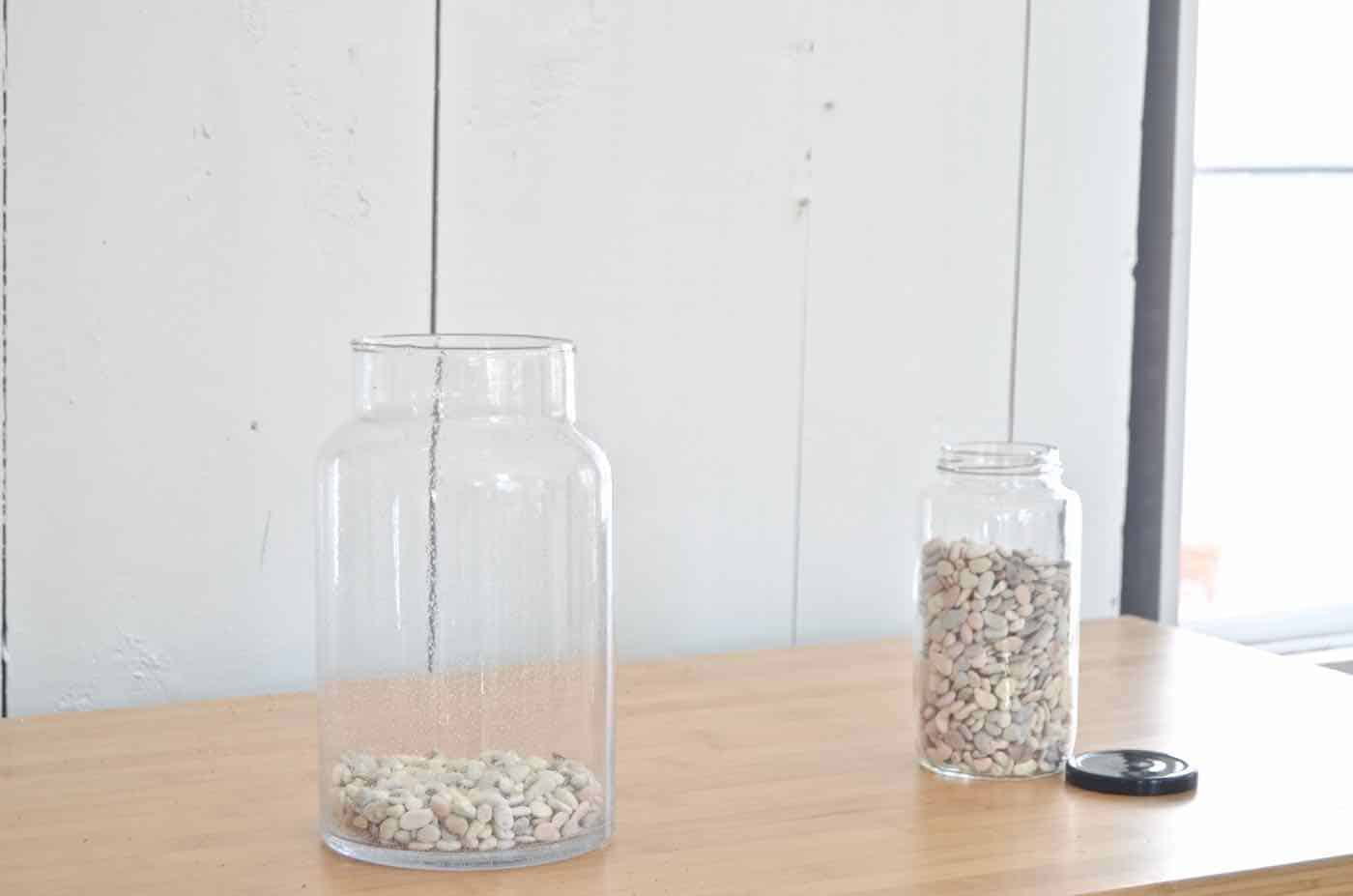 Step 3. Charcoal
The second layer is charcoal. The gravel helps filter the terrarium and keep things healthy! Just a thin layer is all you'll need.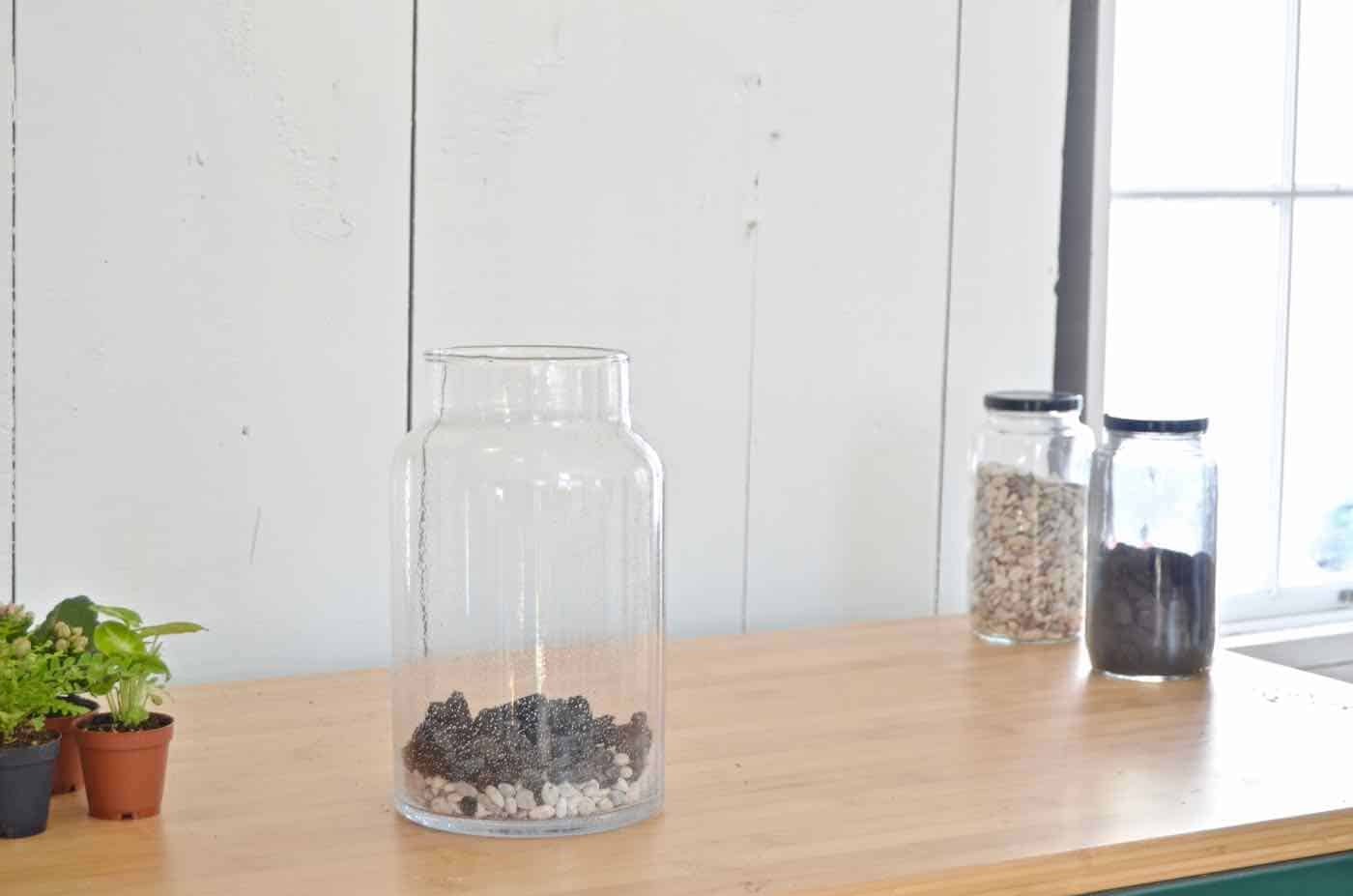 Step 4. Potting Soil
Fill the container with enough potting soil to cover whatever plants you have! If potting succulents, you'll need soil specifically for succulents and cactus (it's sandier to allow for better drainage!).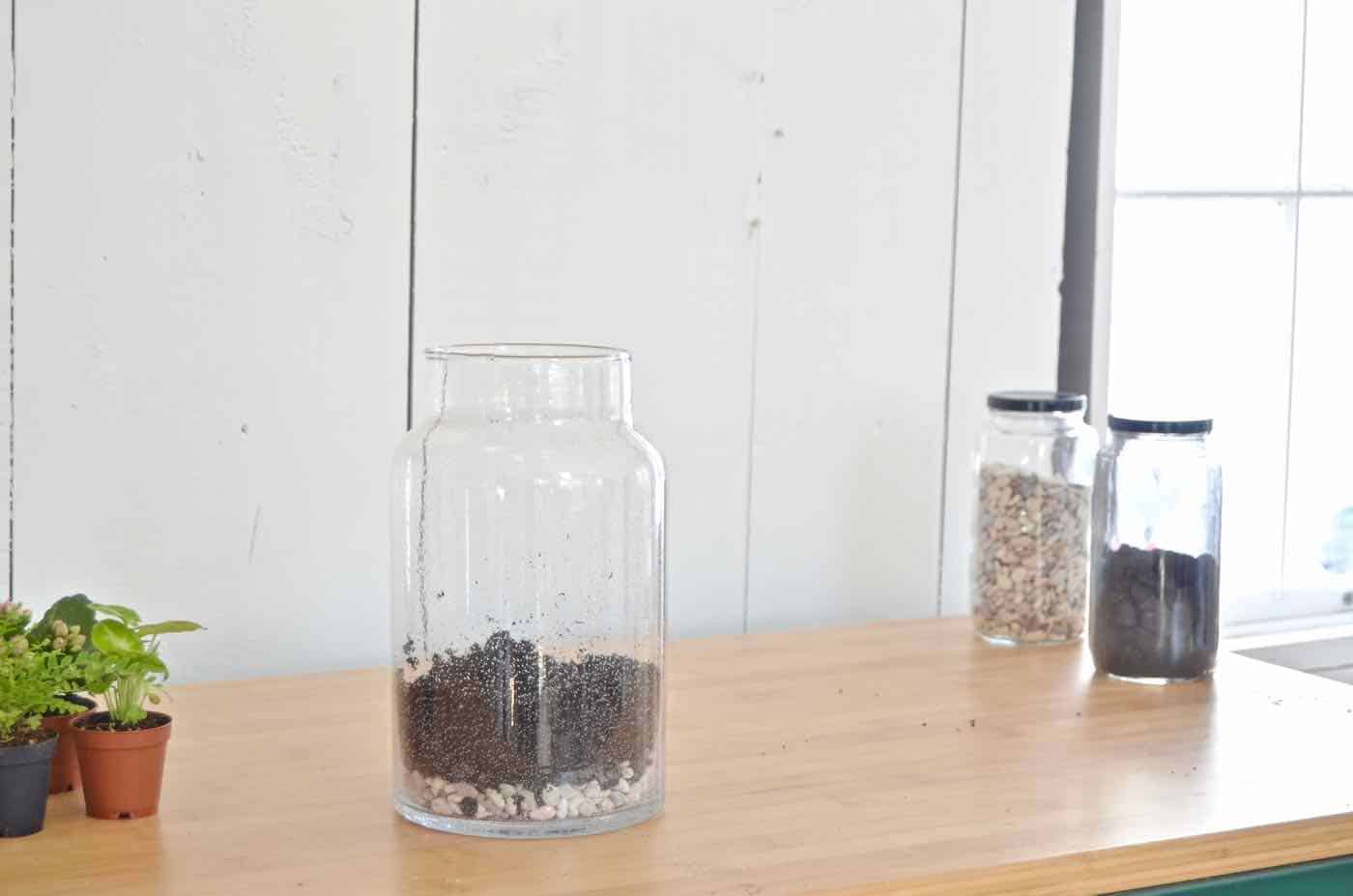 Step 5. Plant your plants!
Gently squeeze the bottom of your pot to release the plant. Lightly pinch the root ball of the plant to soften it up, and place in potting soil. Add more soil if needed to cover the entire root.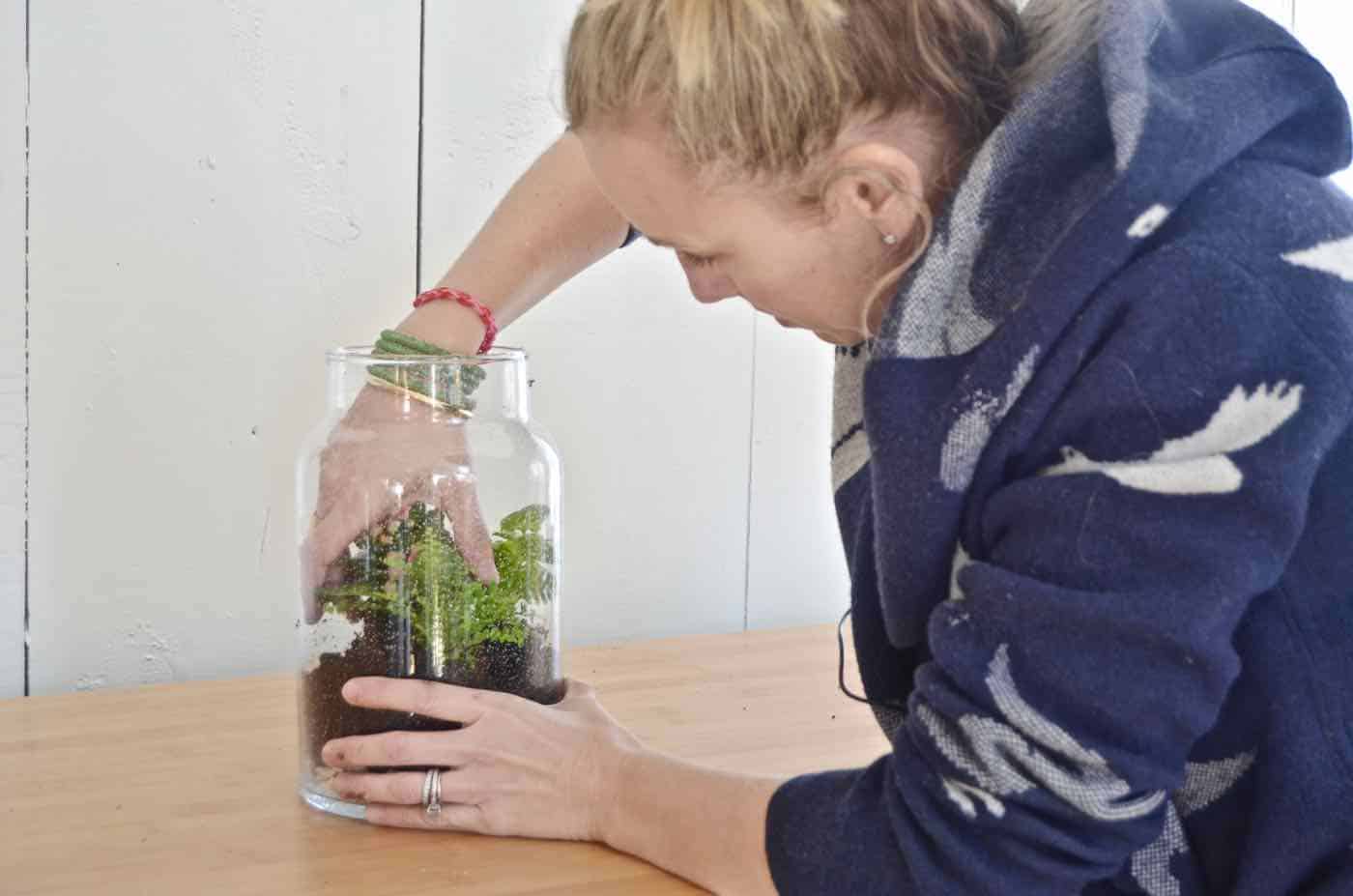 Step 6. Decorate
Optional: fill in around your plants with decorative gravel, or pebbles or small twigs… give it your creative flare!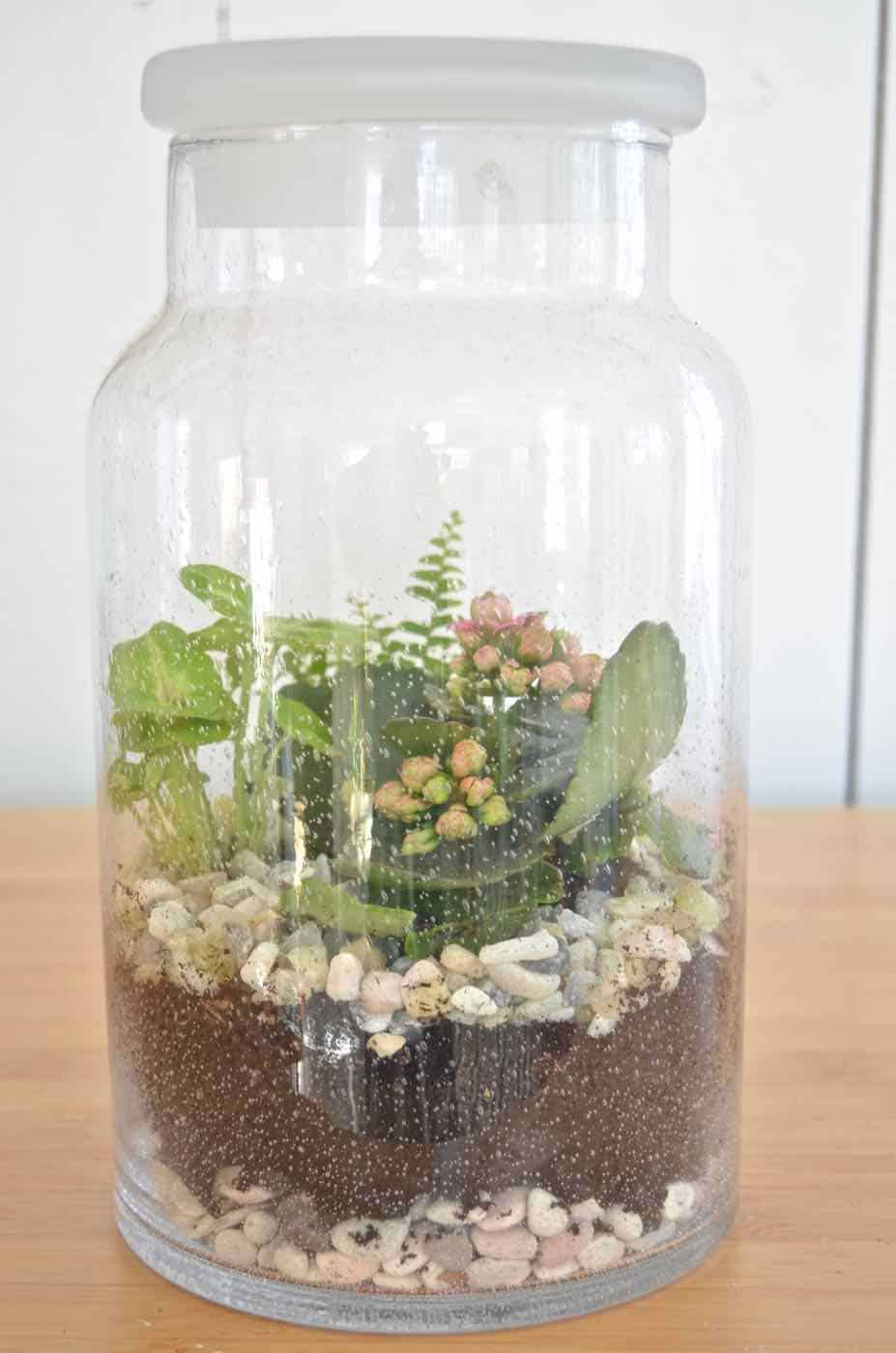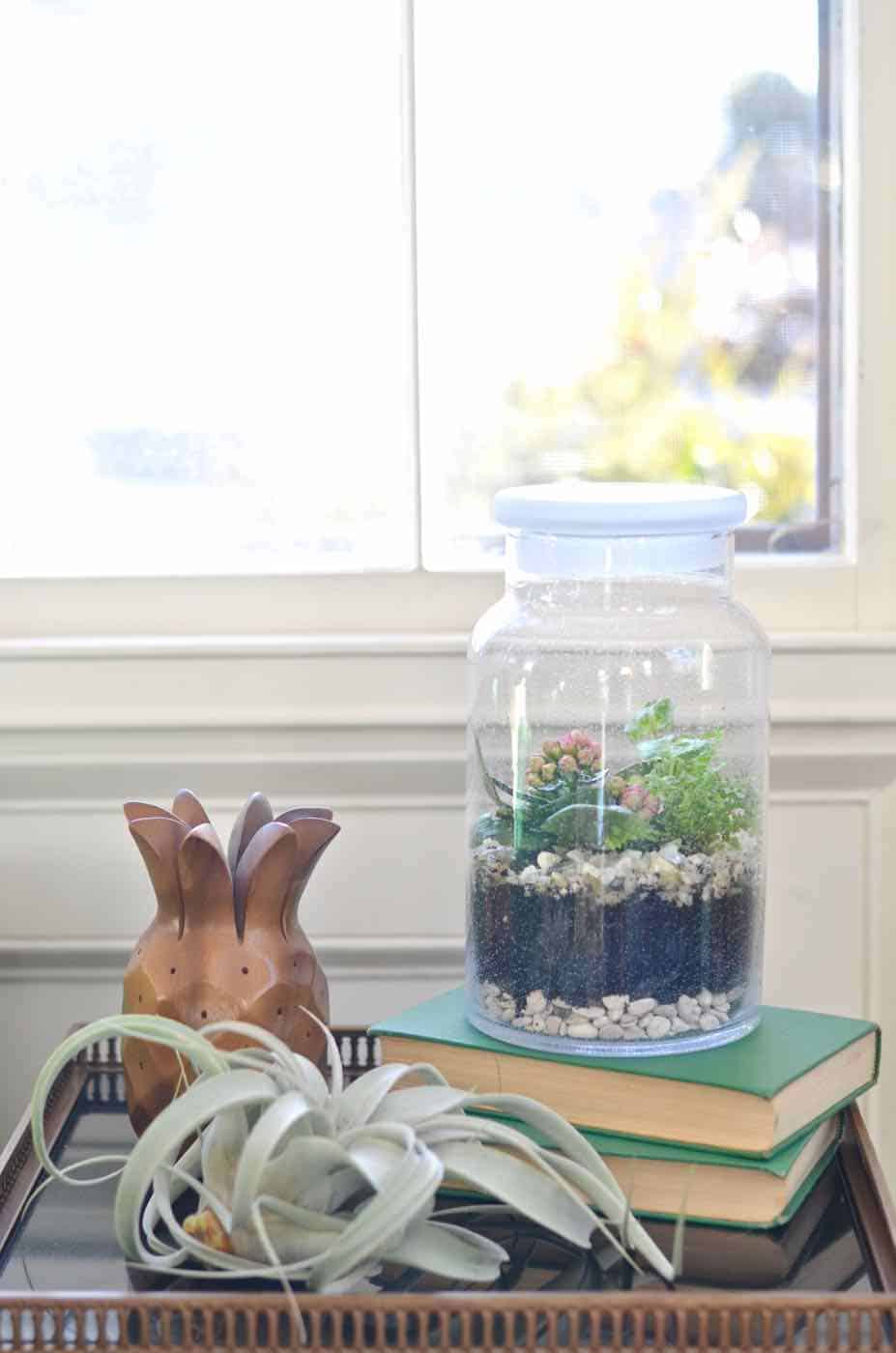 Terrarium Materials
Is that not the simplest thing EVER! Place the terrarium in a sunny spot and keep the soil moist and you're in business! A tutorial video is below, but I'd LOVE you to head over and SUBSCRIBE to my YouTube channel too!