Thanks to Hayneedle for sponsoring this post… I've been dreaming of a garden for years so I'm super grateful for their partnership!
It's spring in Connecticut which always gets me eager to clean up our flower beds and tackle some exterior DIYs. For YEARS I've been threatening to set up a vegetable garden, but we've never had the right place or the right timing… until NOW! I've partnered with Hayneedle for this project and my salad bowl and I are counting the days until these veggies are ready for eating! (Special thanks to Southern Living Plants for providing the azaleas that make this space seem all the more lush and magical… they'll fill in over time and create gorgeous swaths of color around our raised beds!)
Our New Raised Vegetable Garden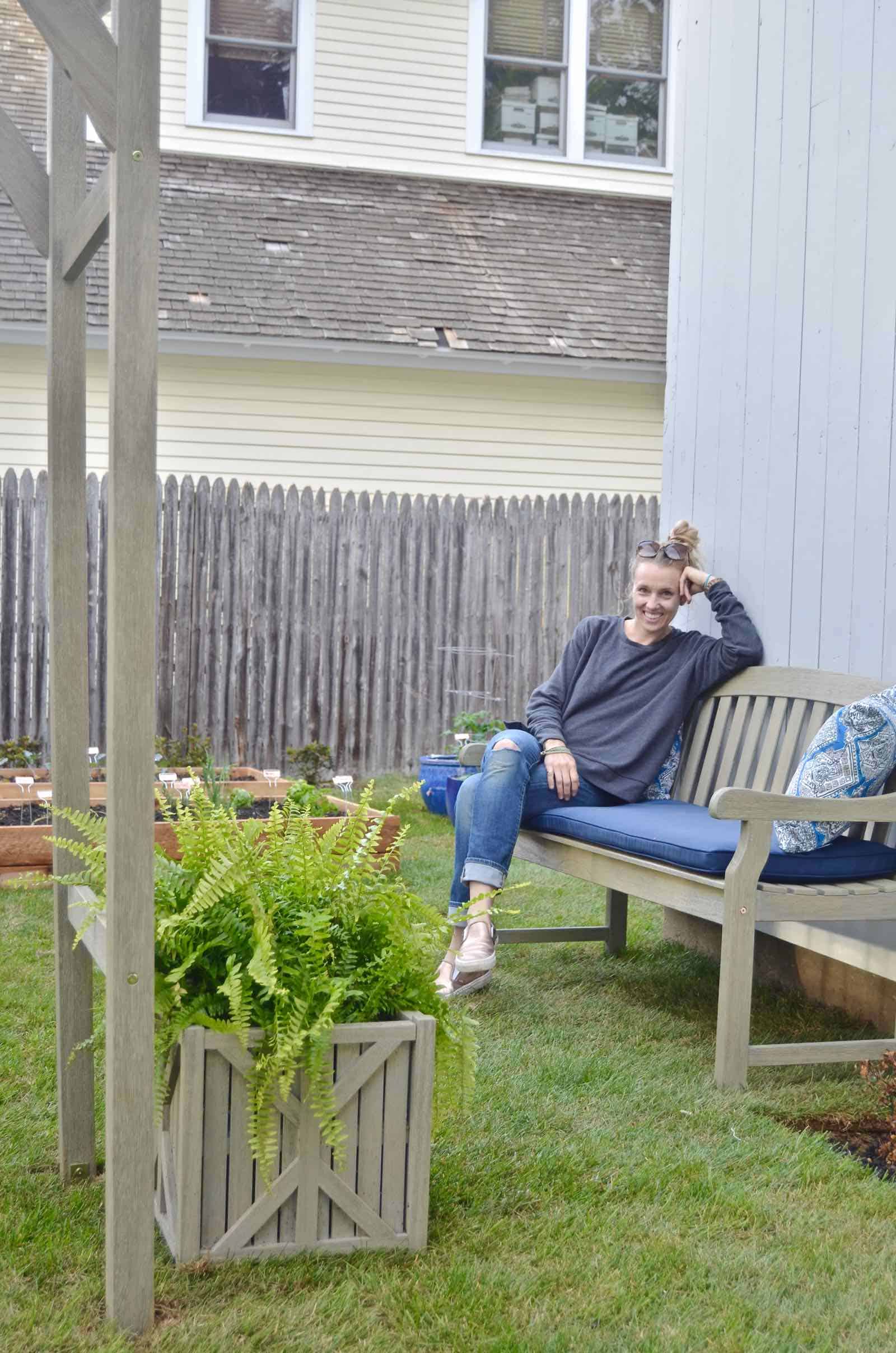 The space between our barn and the shed was vacant and totally unloved. I asked our landscaper to help clear out the gravel and debris and to even out the grade before arranging four raised cedar garden beds and laying sod.  For vegetables you need full sun, so fingers crossed this quadrant gets enough sunlight.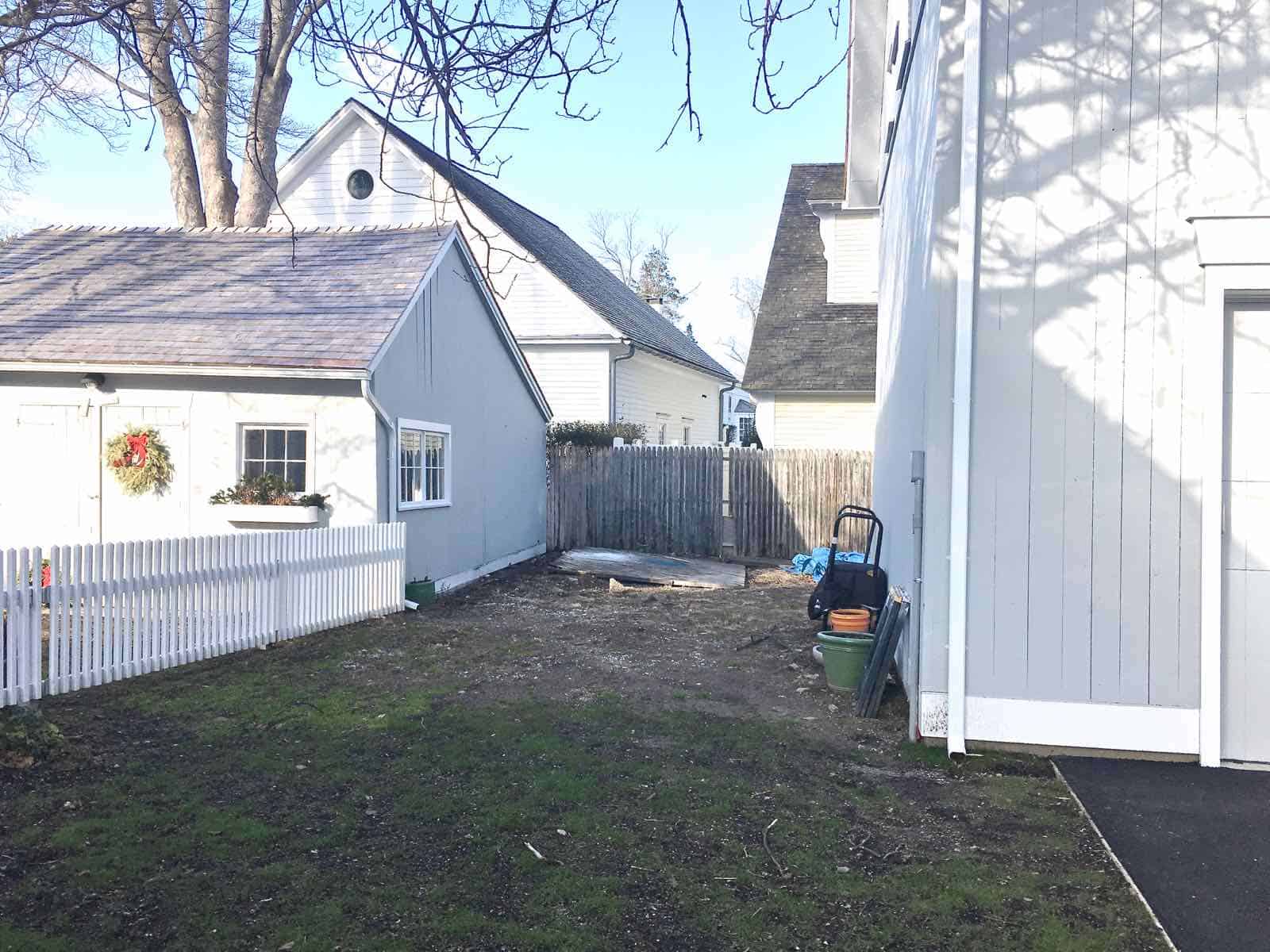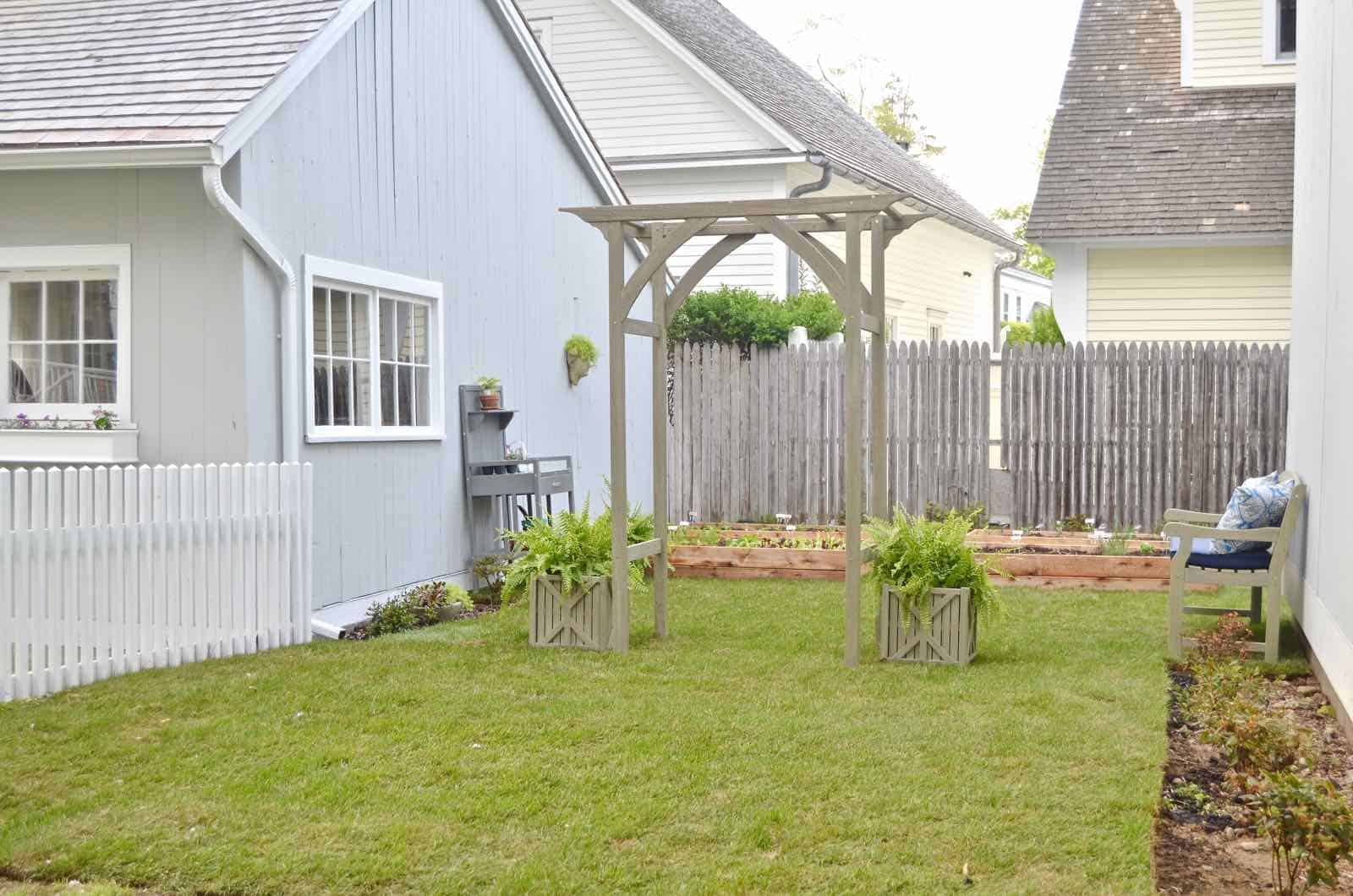 Oliver has been my assistant for this project and we planted lots of goodies. I tried to google and check the planting guidelines for suggested combinations, but honestly… there wasn't too much method to my planting madness. I tried to keep larger plants to the back of the beds so they wouldn't shade the smaller plants, and one tag said onions and potatoes do well together so I did that.  We have flowers and brussels sprouts in one bed. Broccoli in another. Herbs, potatoes and onions in the third. And carrots, lettuce and peppers in the last one. Tomatoes are in their own containers to the side.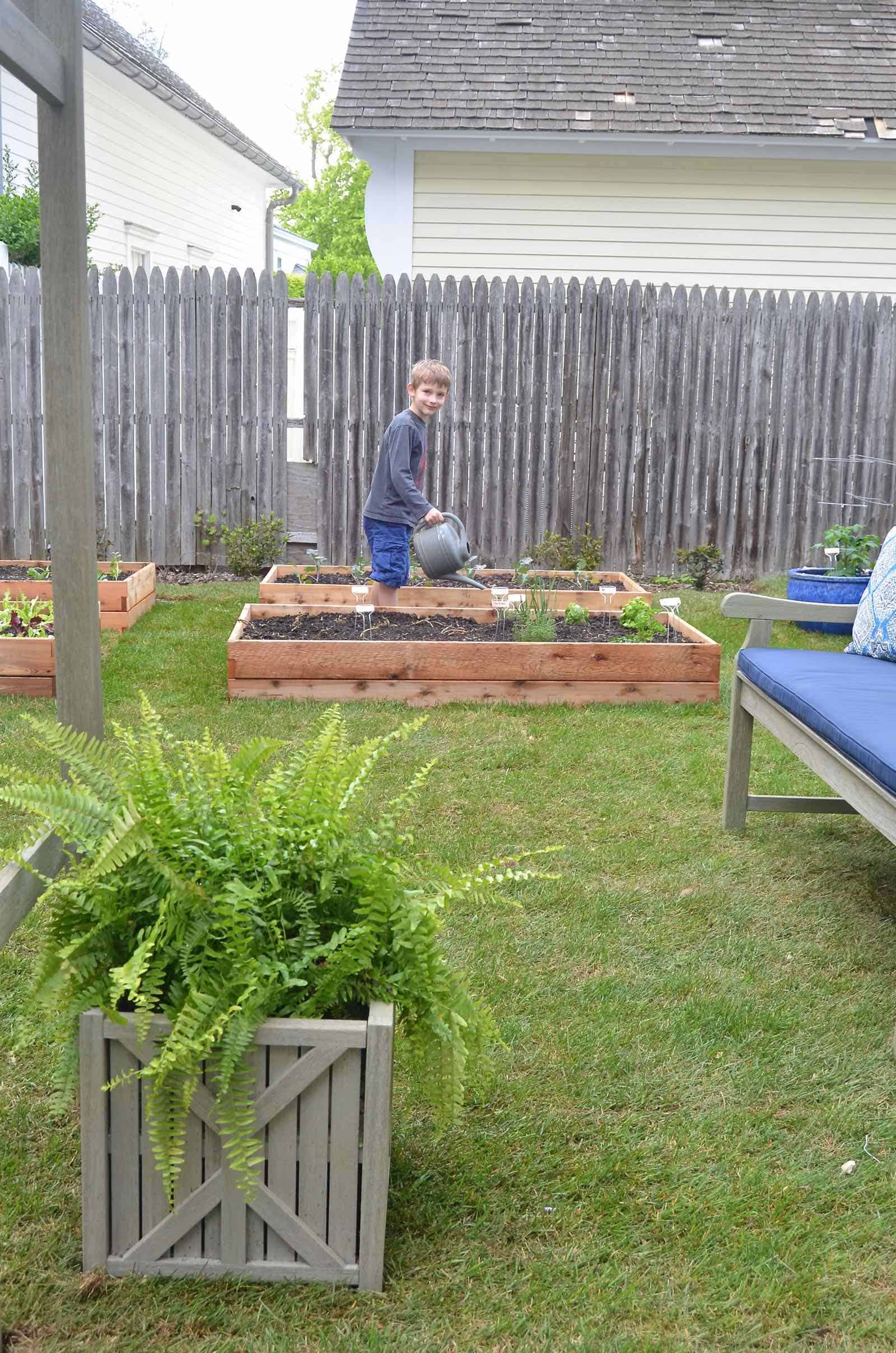 The raised gardens are amazing, but the whole space comes together thanks to a handful of other items from Hayneedle.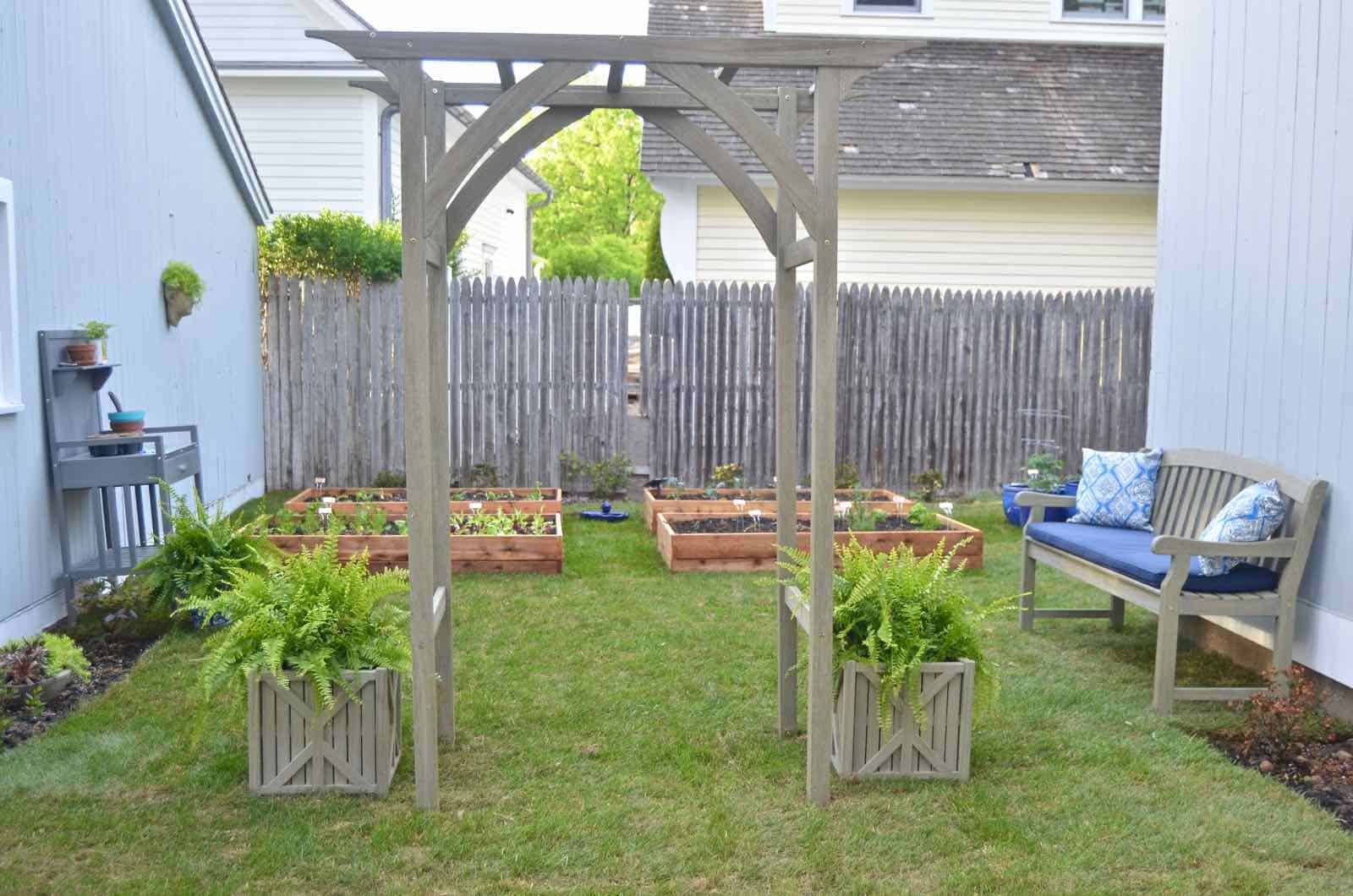 Exhibit A is that gorgeous weathered wood arbor. I wanted to define the space a bit without putting a full fledged gate across. I suspect we'll have to use chicken wire to protect the raised beds at some point, so this decorative arbor is the perfect way to welcome folks into the garden. I have ferns in the matching planters for now, but a climbing plant like Clematis might be lovely wrapped around the arbor later in the summer!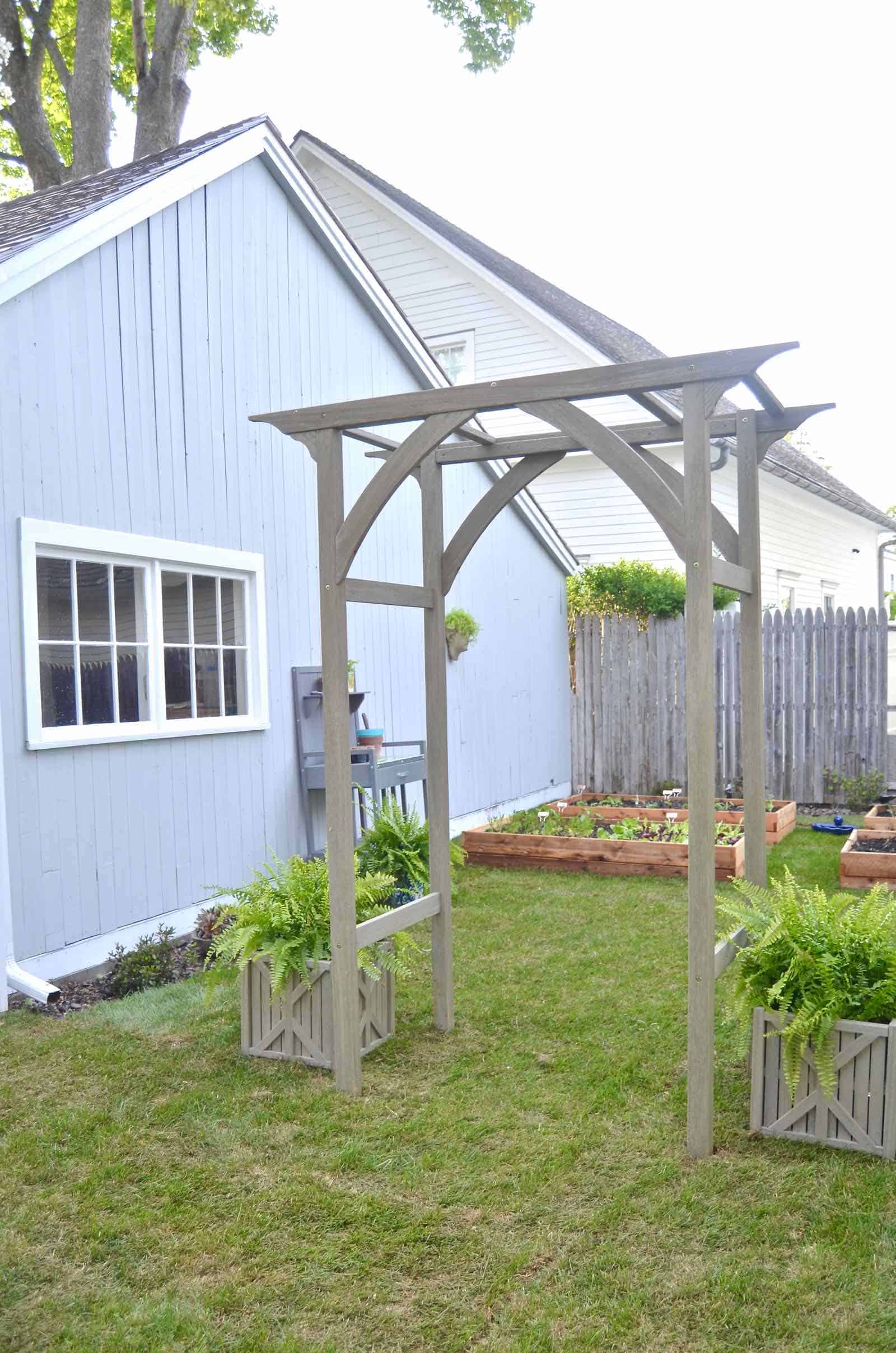 Next up, my new POTTING BENCH! In the past, I would plant things on our patio table or next to the kitchen sink… basically spreading dirt all around the house. I've already taken advantage of this simple outdoor planting station and it's a HUGE improvement. A drawer to store gear, plenty of shelves for empty pots and planters… it's the perfect piece for this small garden space.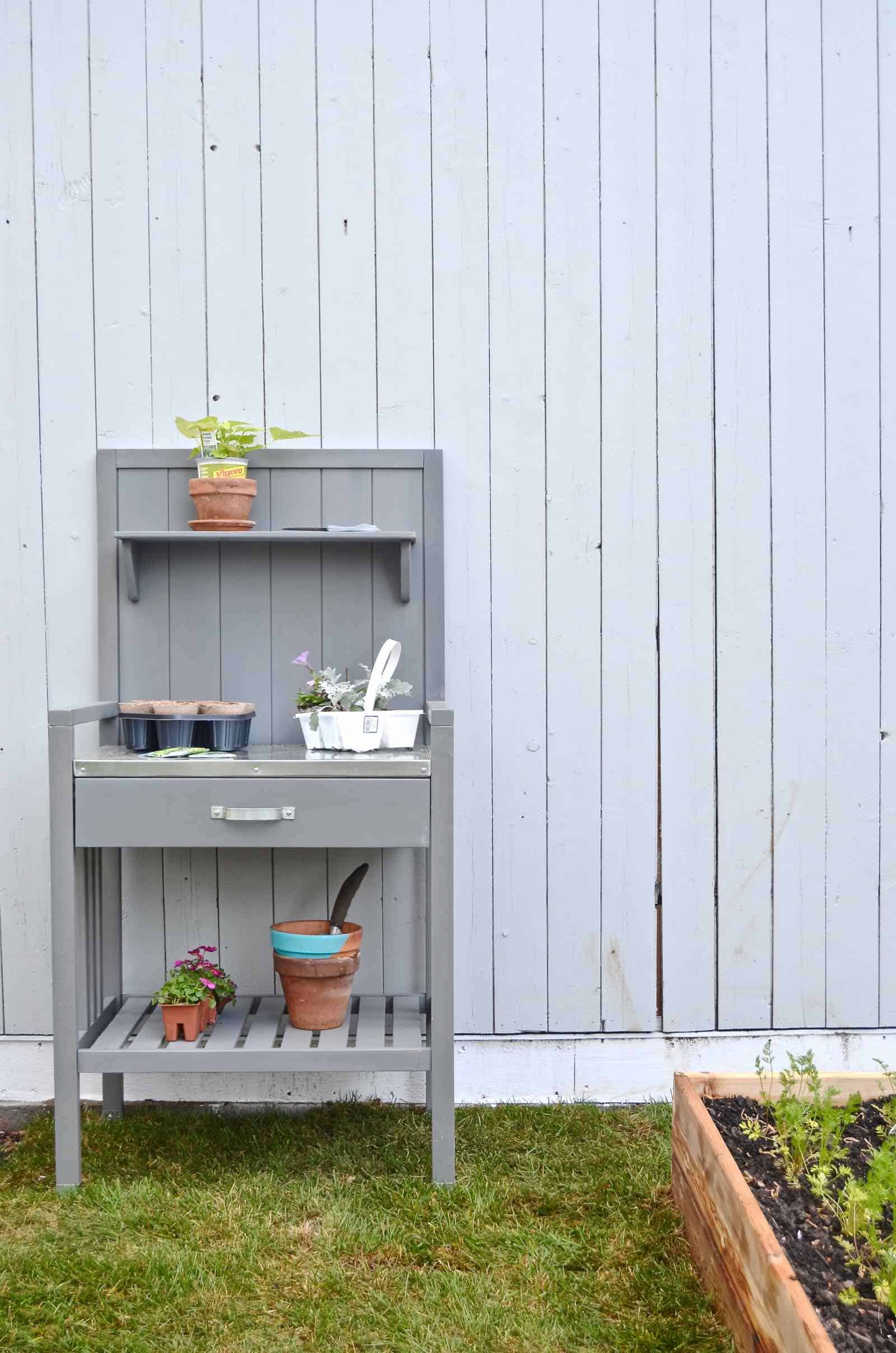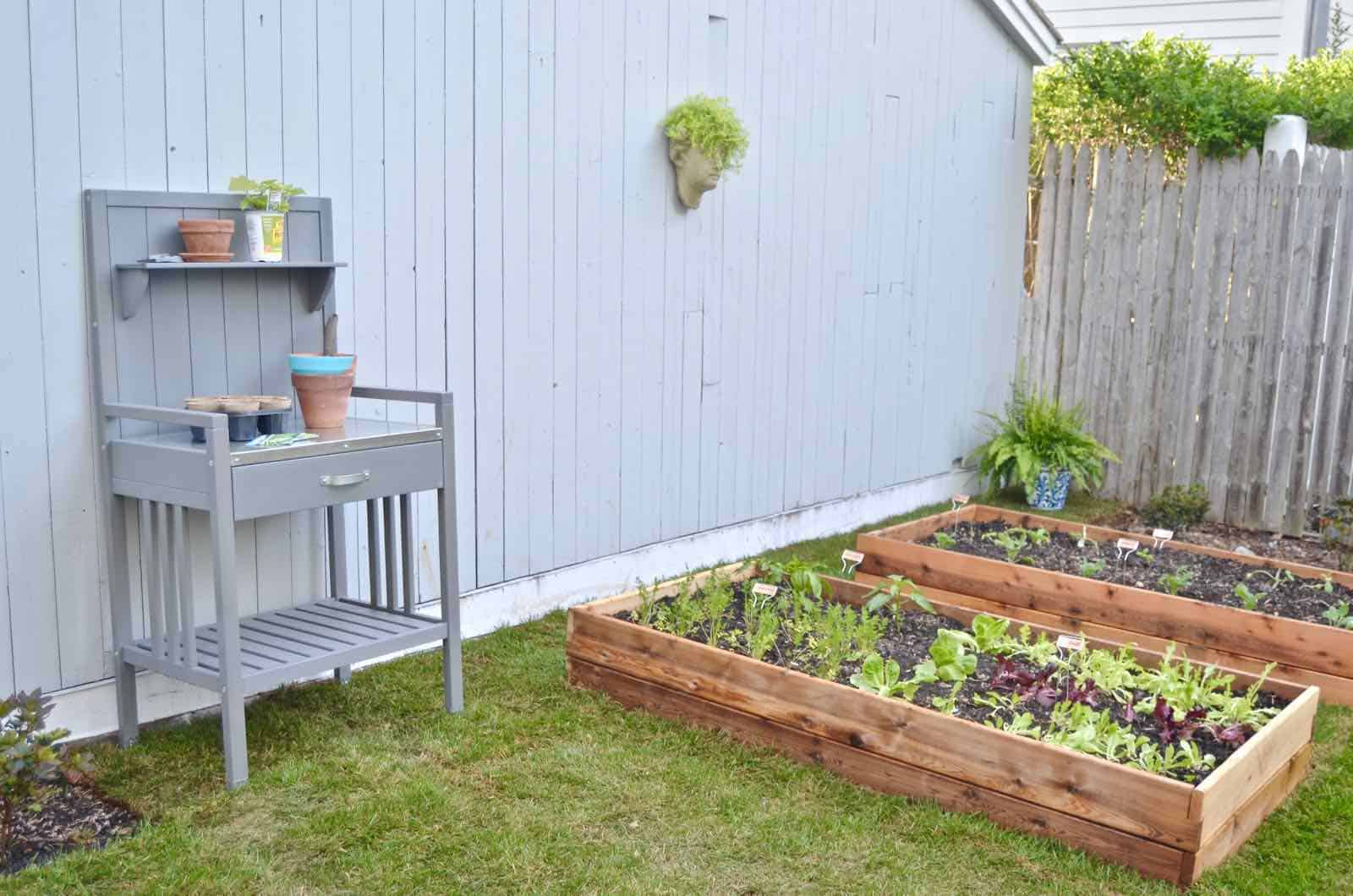 I envision myself lounging on that new bench with a glass of pink lemonade while Oliver tends to the garden… weeding and harvesting vegetables while I cheer him on and listen to the sounds of that sweet solar fountain. Sounds realistic, no? I wanted pieces for the garden that weren't too bright and shiny to 'match' the old barn and shed… the gray finish on the benches, the planters and the arbor was precisely the finish I was looking for. (Also.. just a little obsessed with the throw pillows on the bench.)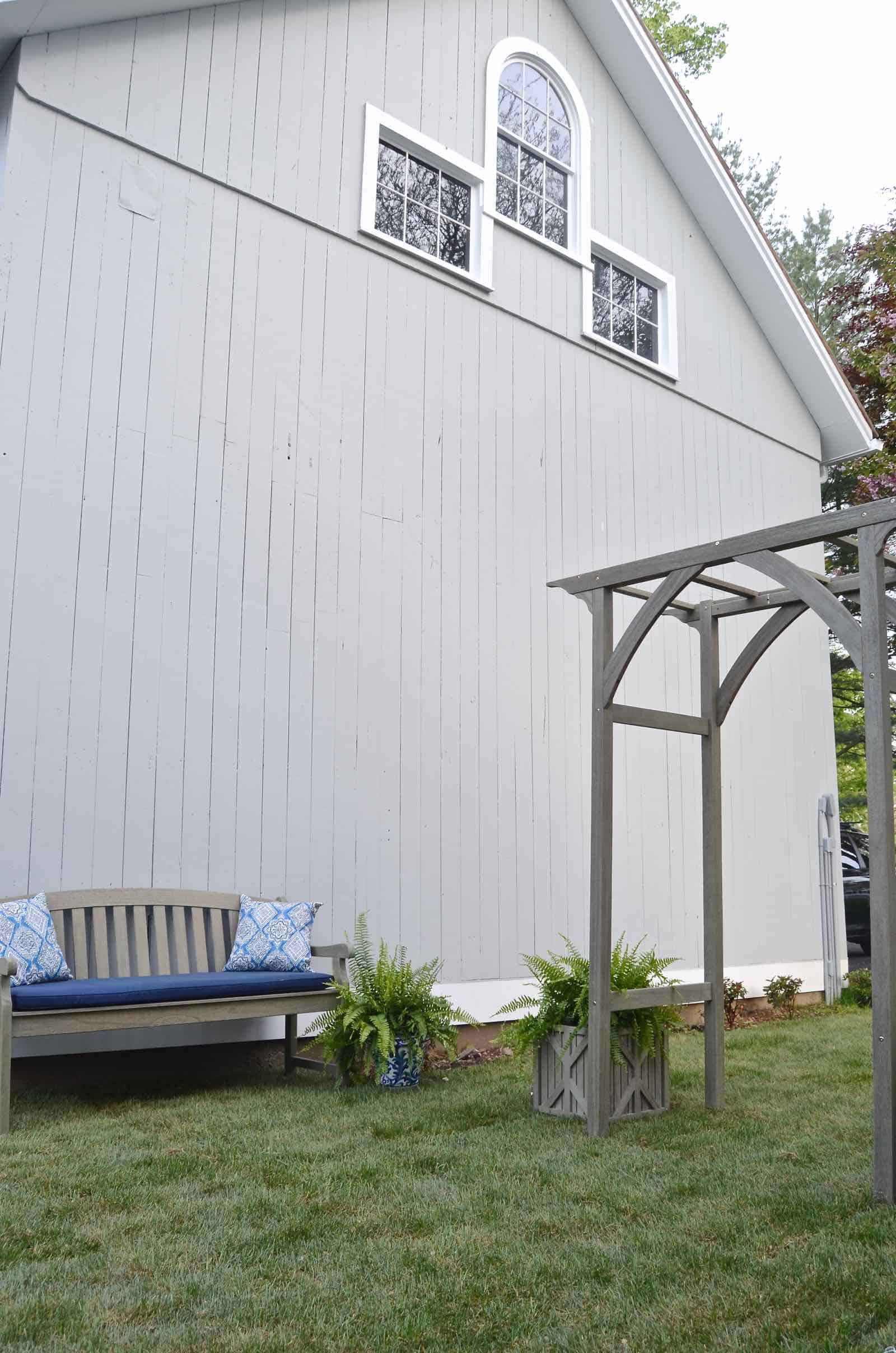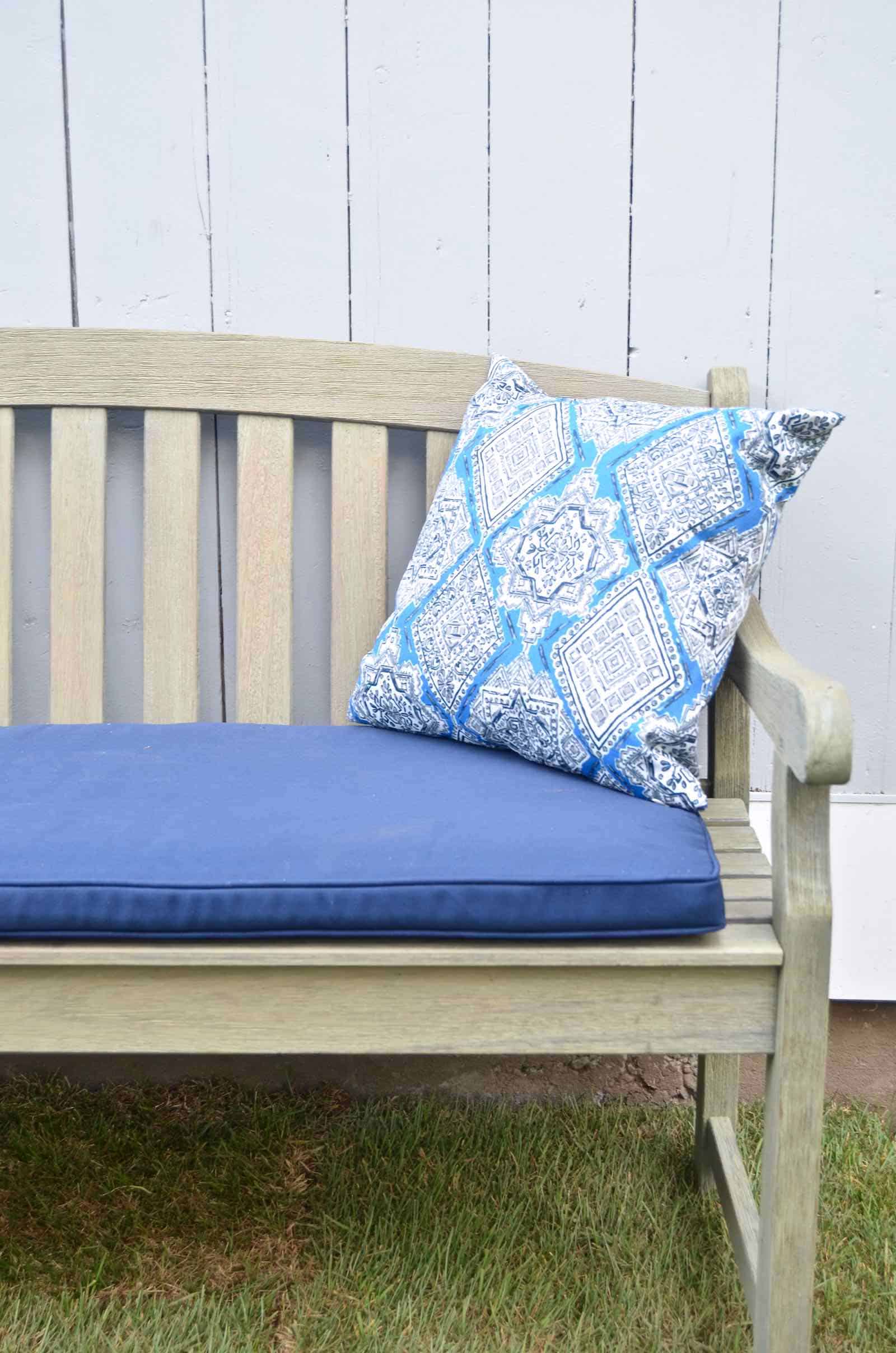 As for accessories… I'm a sucker for anything concrete. I love the way foliage looks against the stone and the durability is obviously a plus! This shallow planter has some nice succulents and helps fill in a gap in the flower bed where a buried slab made it impossible to plant another azalea.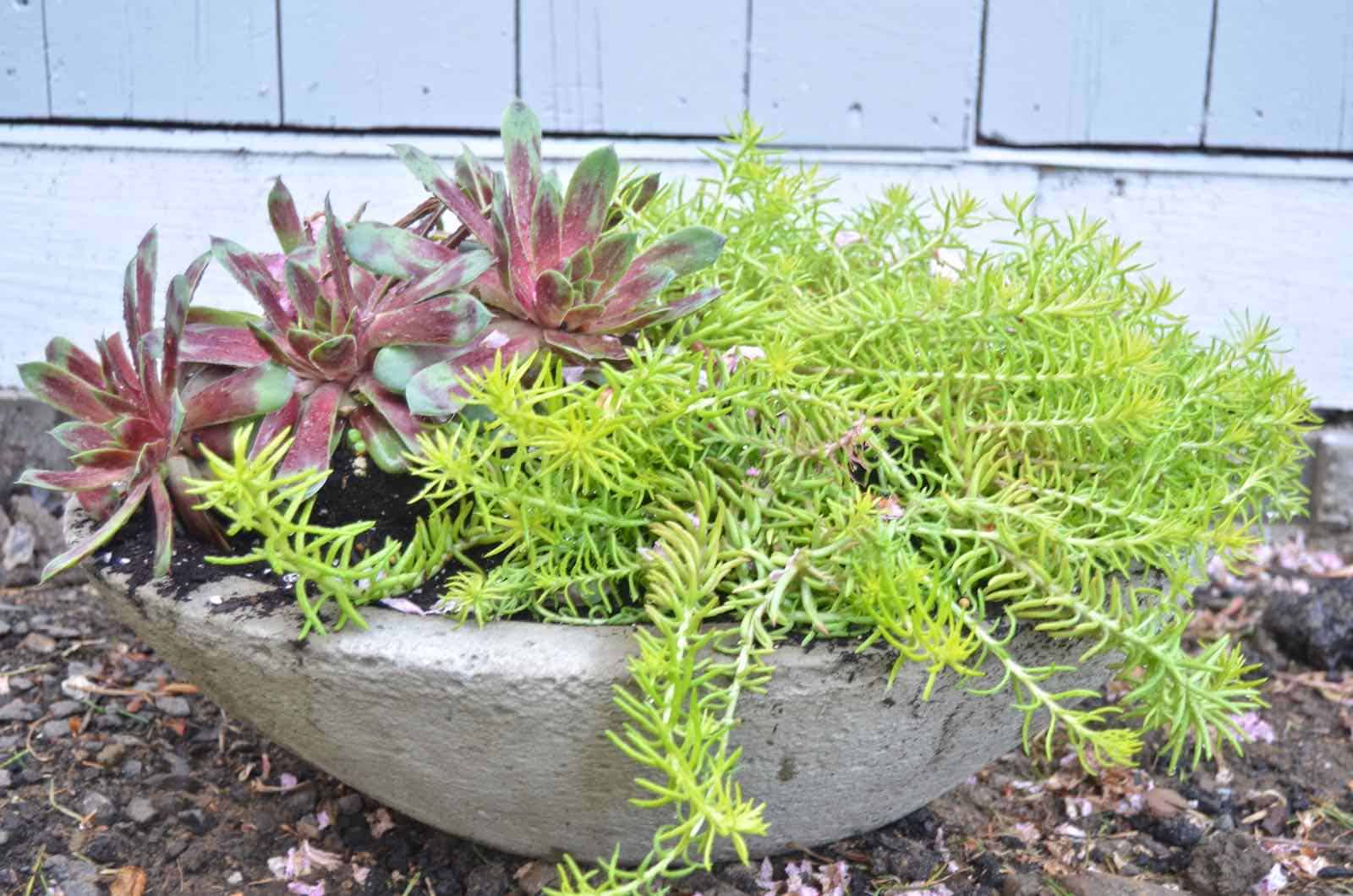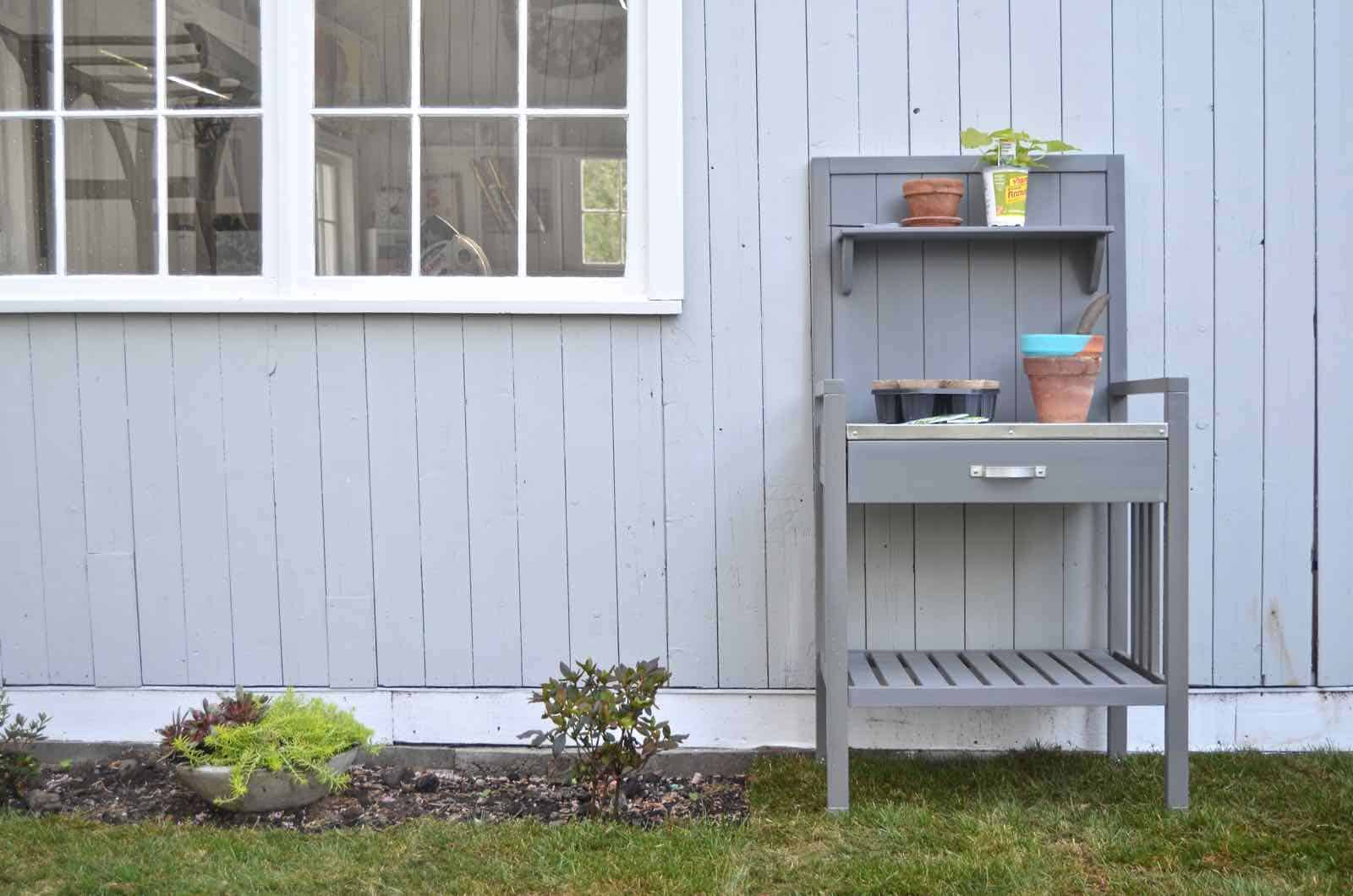 But the crown jewel of this little garden area, in my opinion, is that head planter overseeing the vegetables and peeking out from behind his (her?) unruly hair. There's always one little thing in a space that makes me smile, and this, my friends, is a favorite.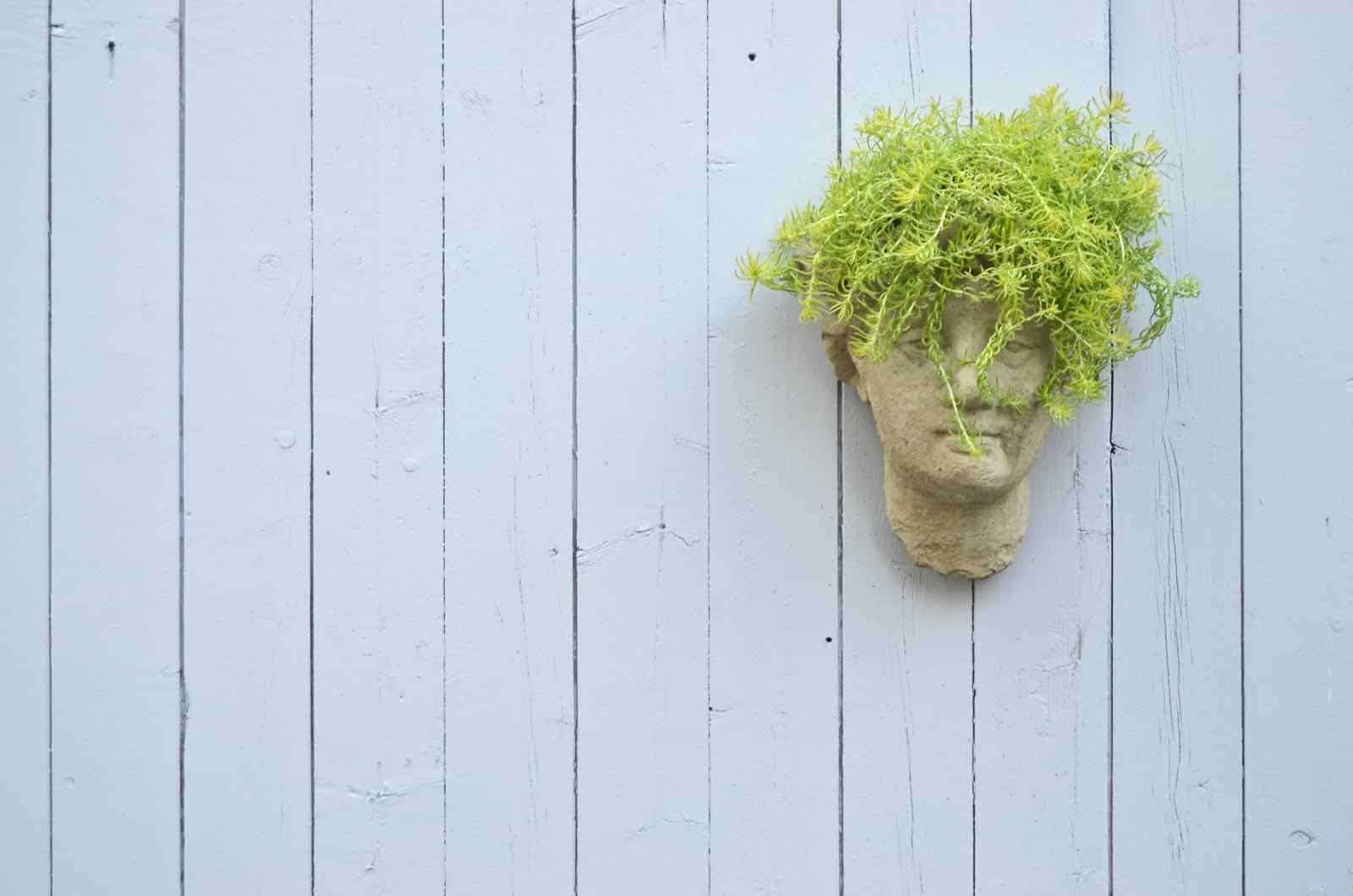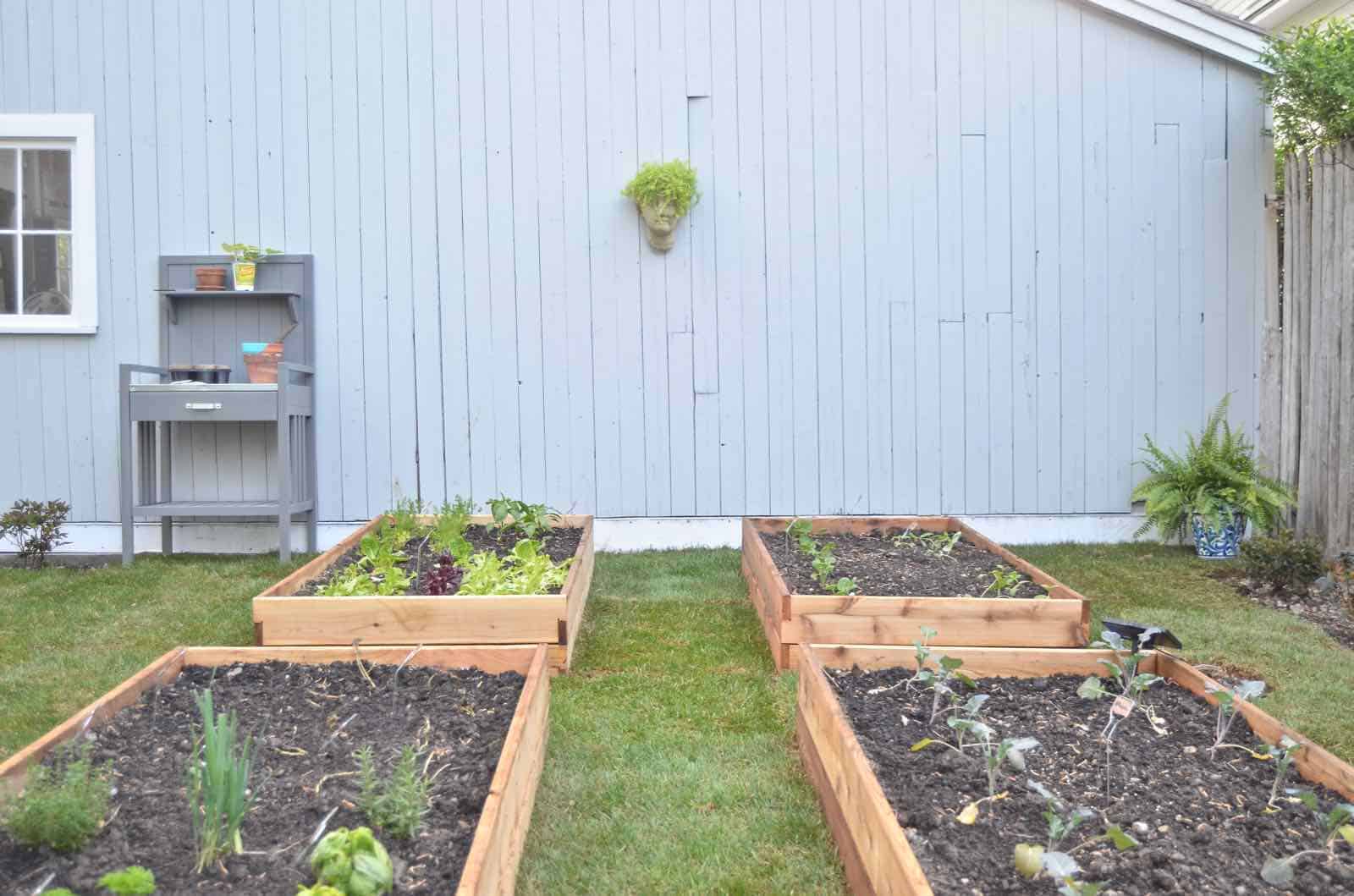 I'll keep you posted with our garden's progress! The weather has cooperated so far and everything is still looking very lush, but I'm sure the local nocturnal animals as well as the summer heat will require some handling over the next few months!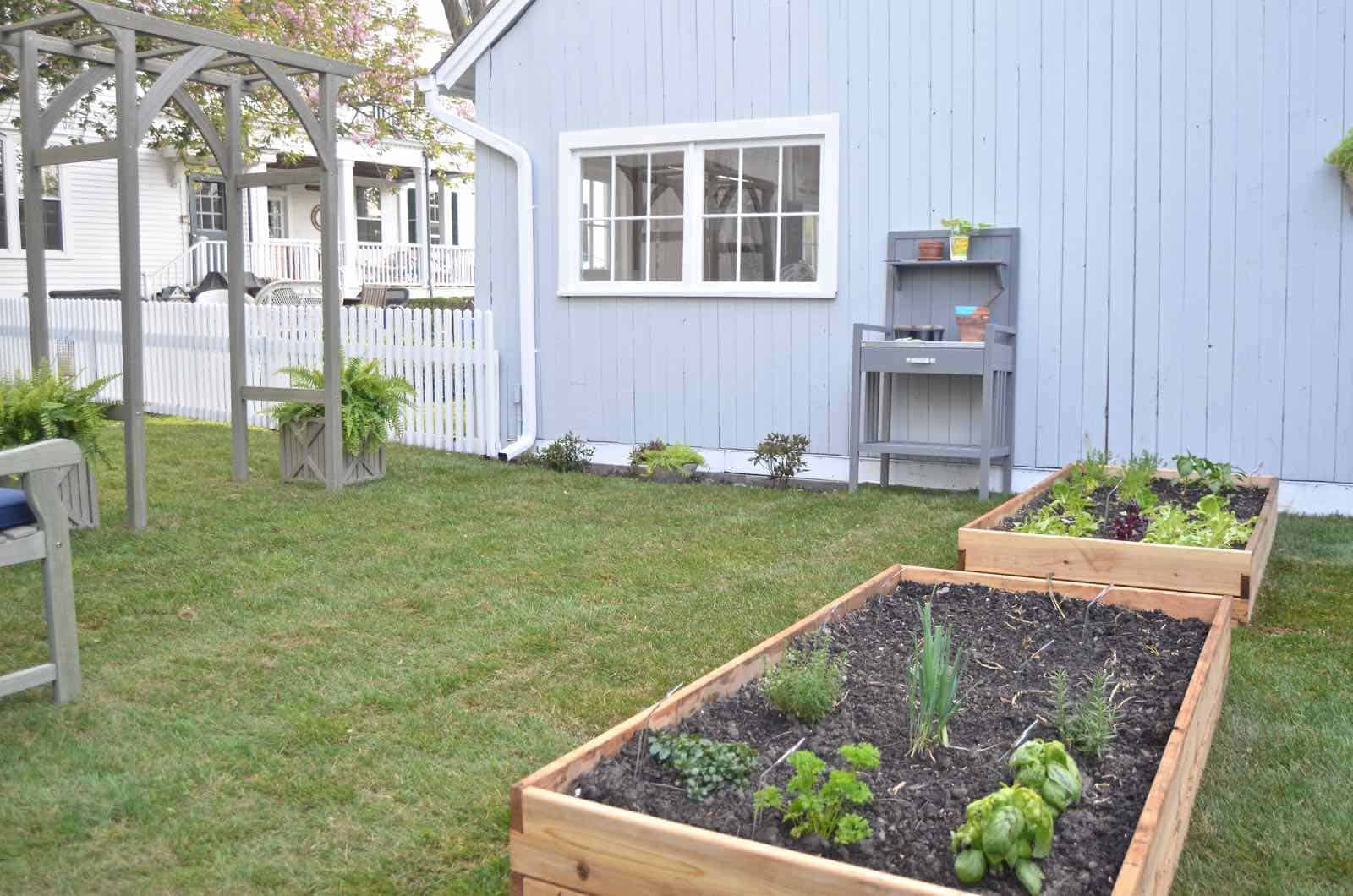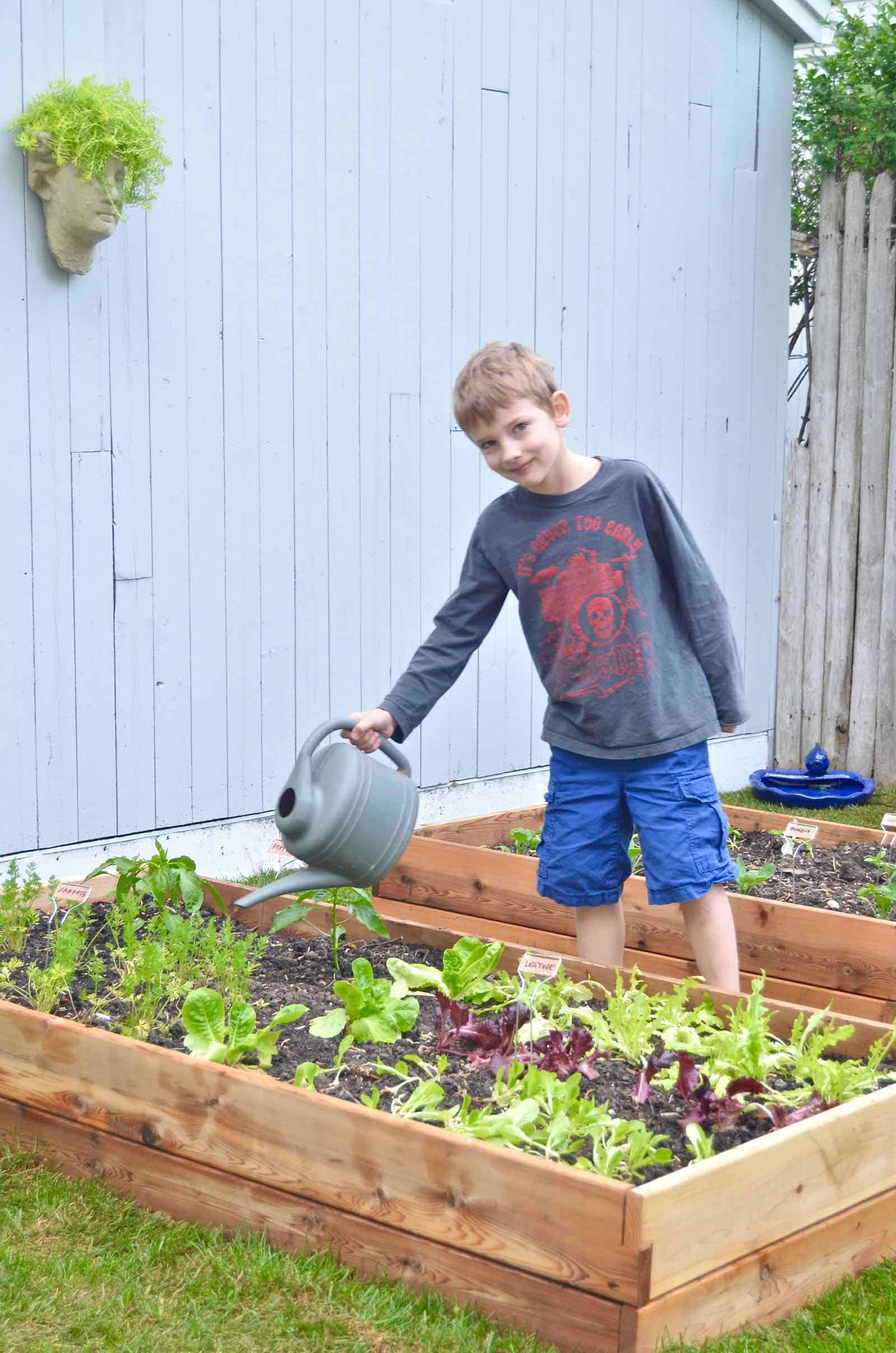 Thanks to Hayneedle, my children will be cheerfully gulping down fresh vegetables every night, I'm sure of it. (Insert eye roll.) And if I've overestimated their dietary transformation, then at least we have a GORGEOUS green space in our yard to enjoy and tend to! Just a reminder… here's the space before and after!
BEFORE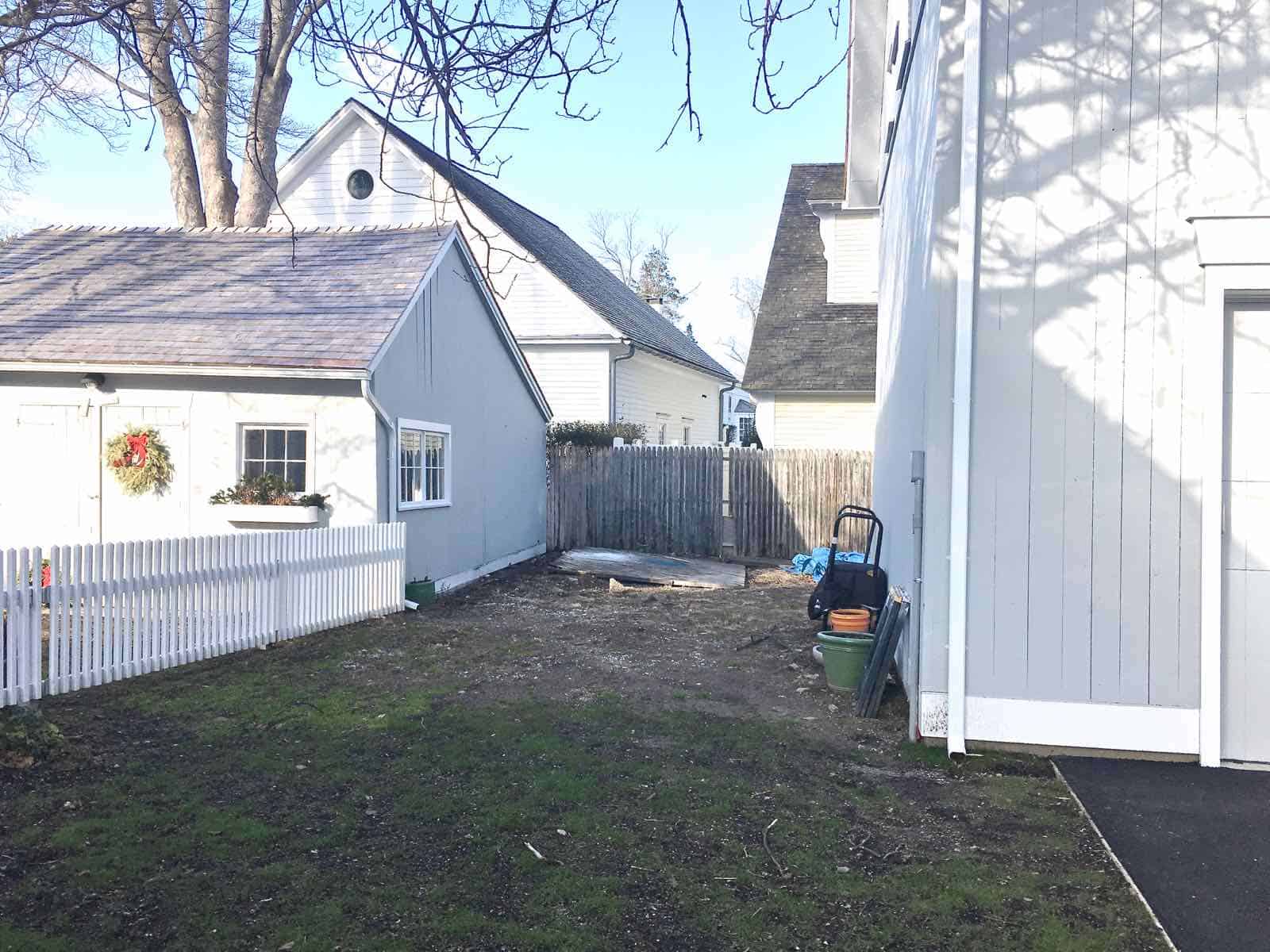 AFTER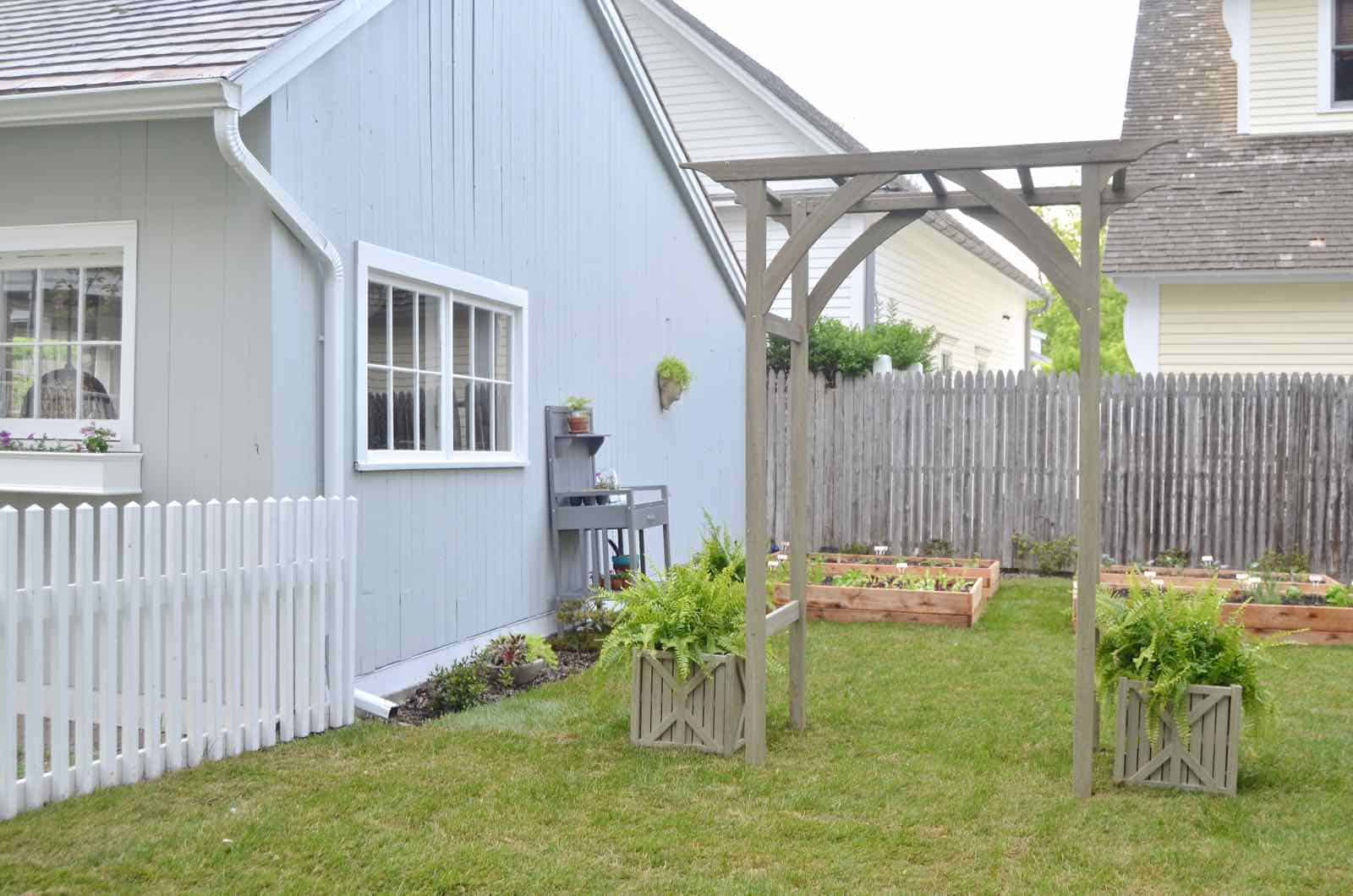 Bring on the veggies!