Checking in with you from subfloor purgatory.  I'm knee deep in the master bath update and keep telling myself it gets worse before it gets better. Way worse.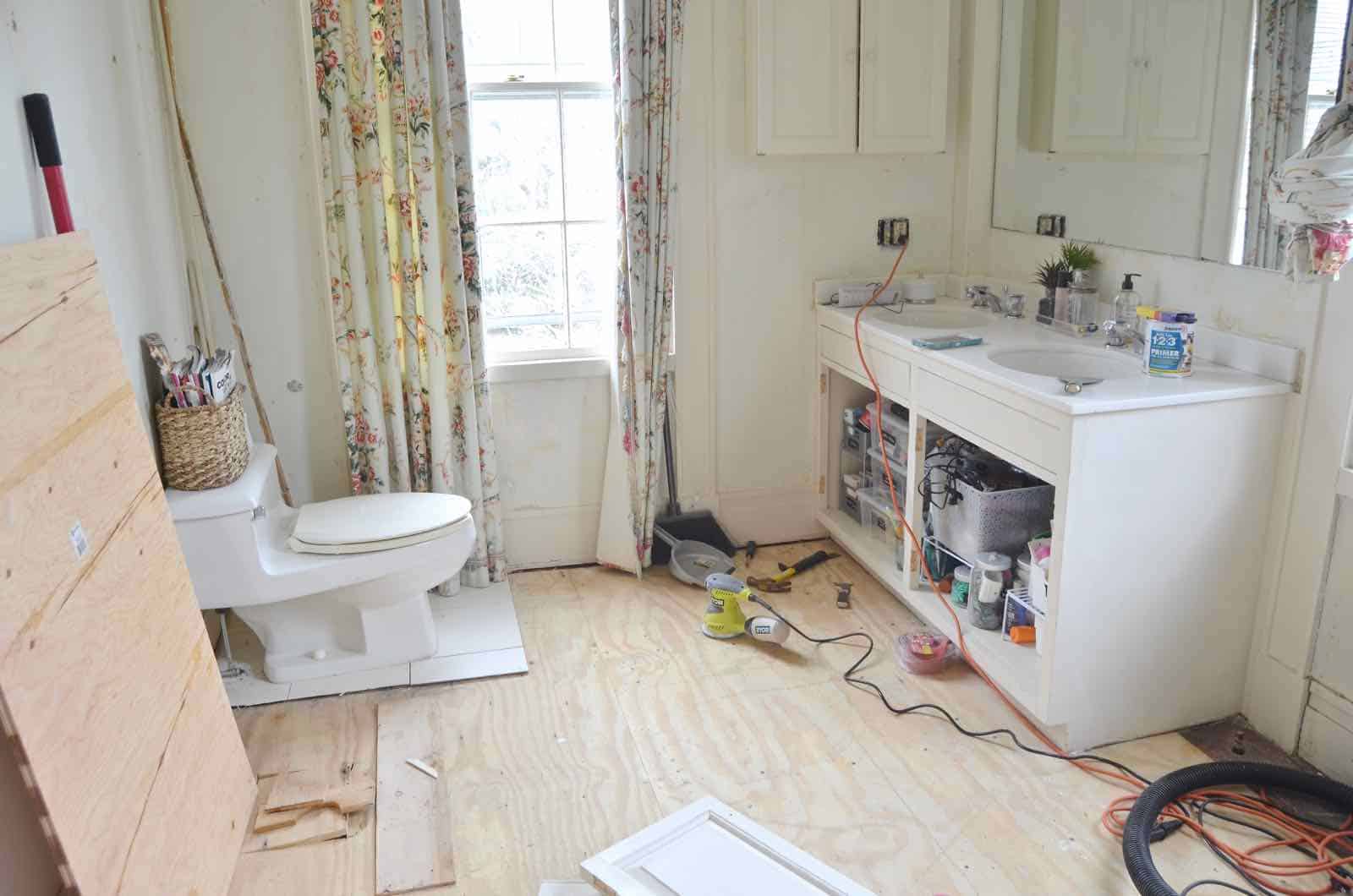 Reminder that THIS is my vision for the space. I've actually already tweeked one thing and am opting for a darker vanity… the gray didn't really jive with the rug/ fabric, and it turns out that BOTH of those things have a rich dark blue in there. So, blue it is! I kept looking at all these gorgeous bathrooms on Pinterest, and the ones with darker vanities, jumped out at me.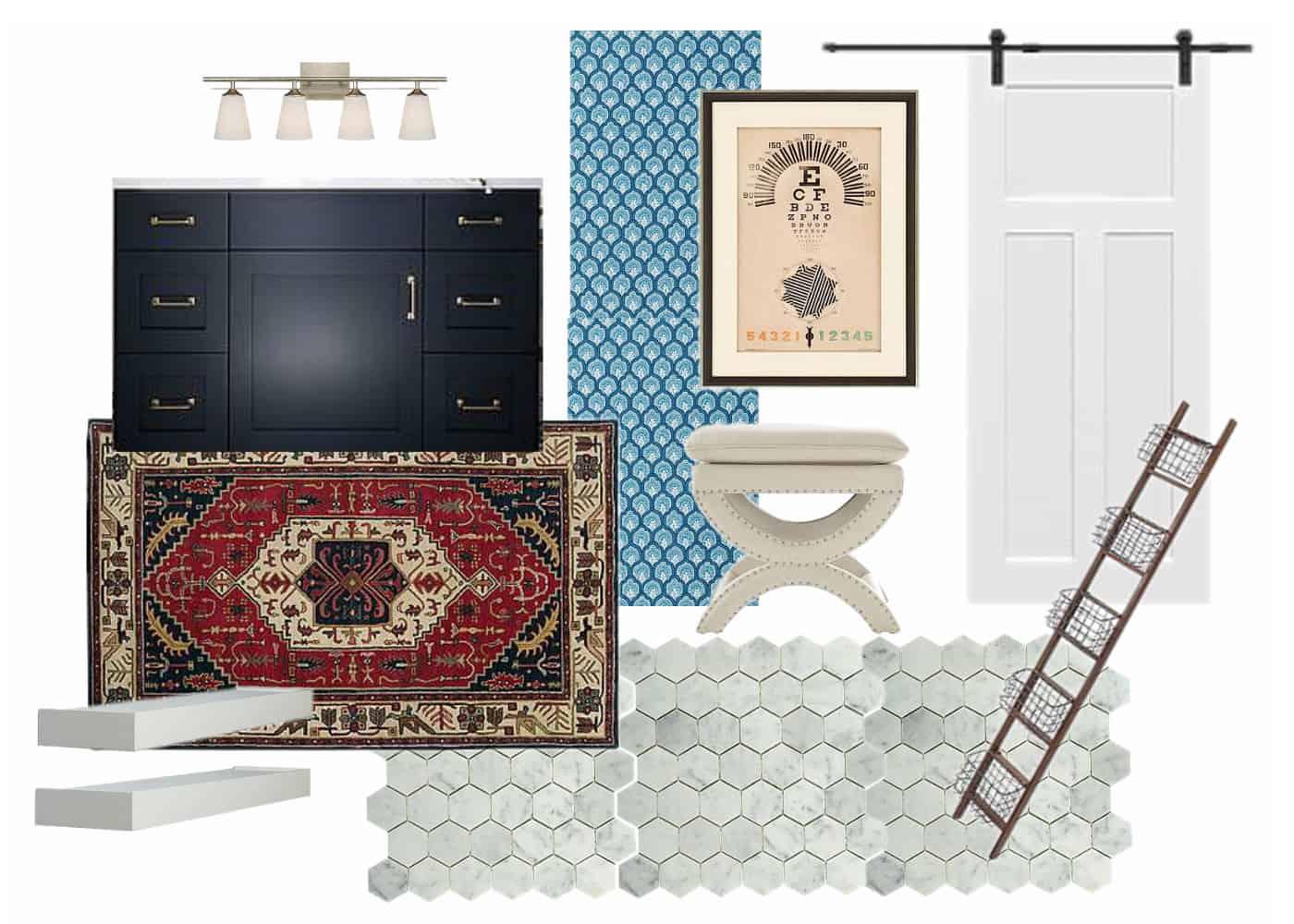 So far, I've removed the vinyl tiles and fixed the subfloor where needed.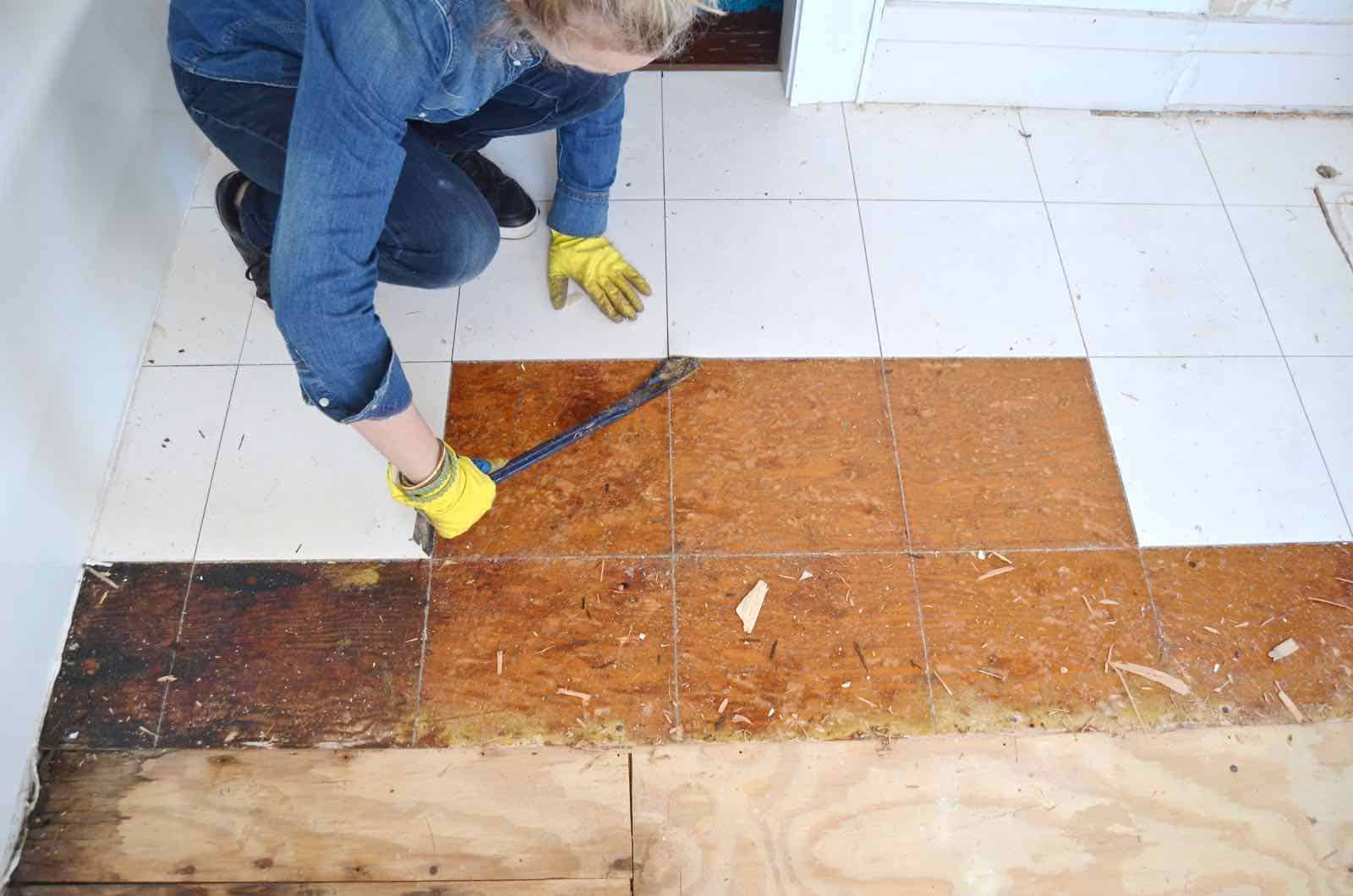 I added a video to my Master Bath series that outlines how I removed the adhesive tile. Spoiler alert: it's moderately tedious and sticky as all get out.
Over the weekend, I painted the vanity (although… my painting prep work is typically a C- so there are spots that are already peeling because I didn't sand it well enough. When will I learn) and replaced the subfloor.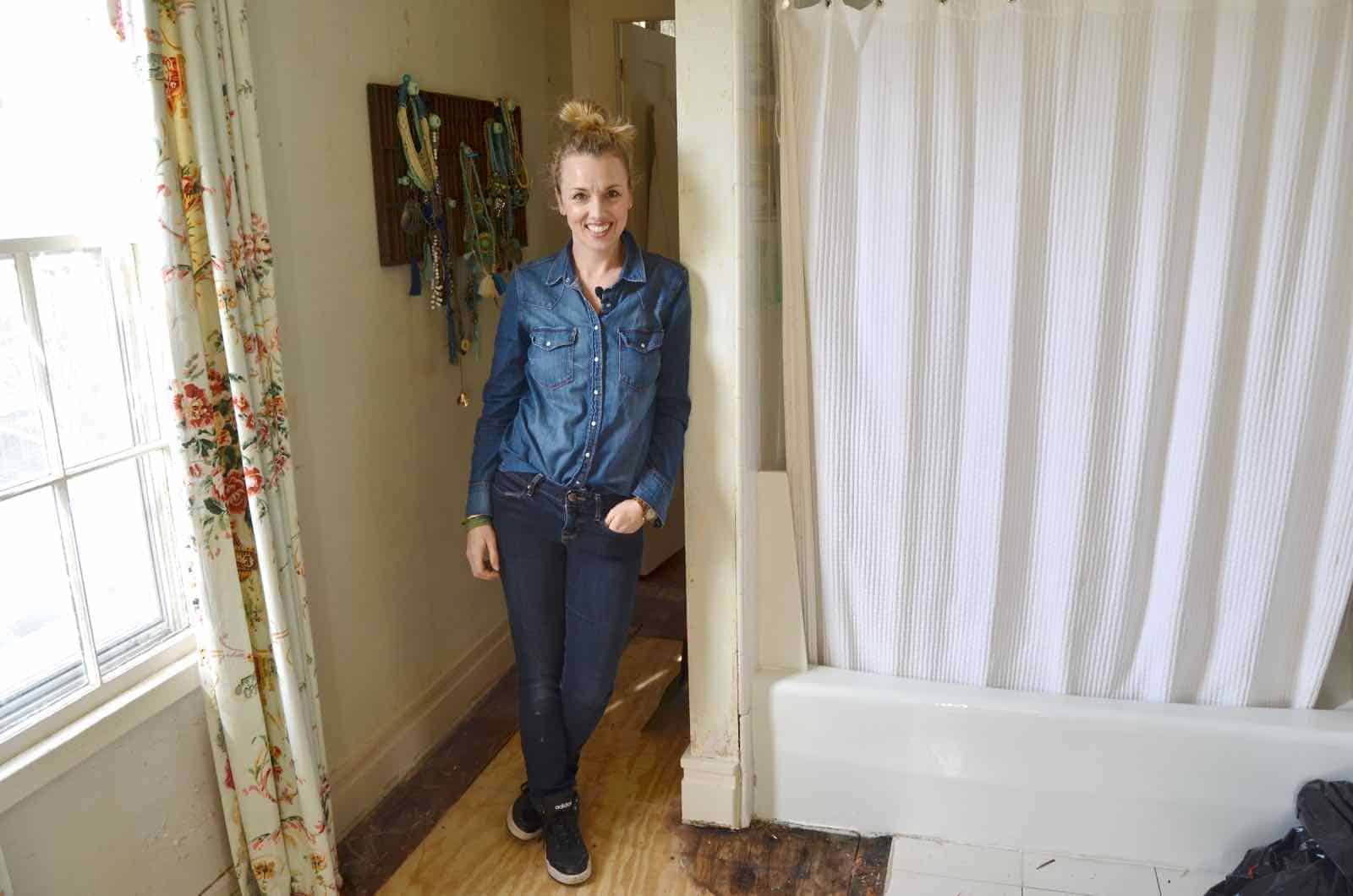 Video for the subfloor coming soon… there was water damage around the bathtub so I opted to cut out the rotted wood and replace it with new plywood.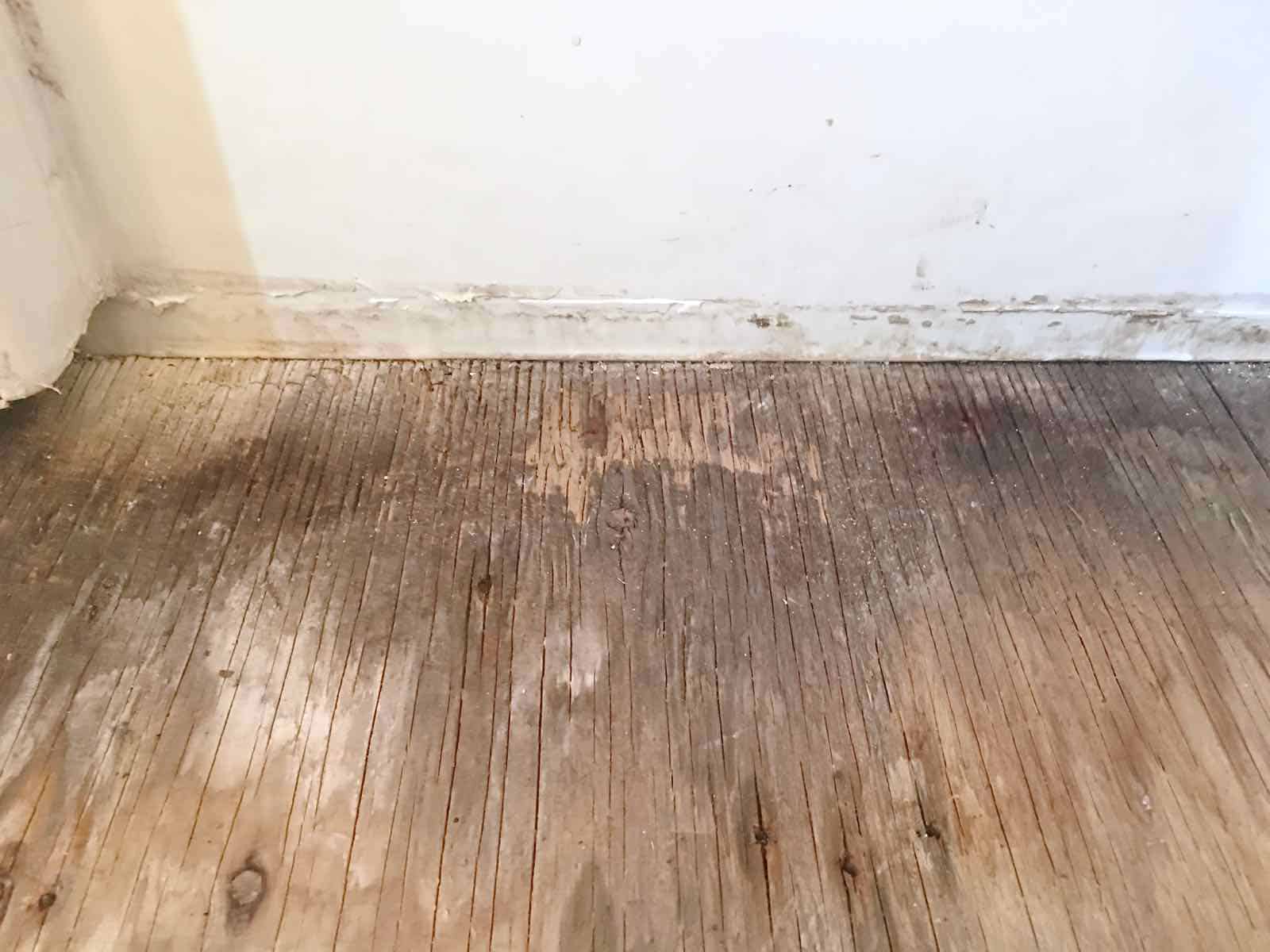 What's left? Tile (yay!), sewing curtains, prepping and painting the walls, building a sliding barn door, and hanging some floating shelves! Time management isn't my strong suit, but… I'm thinking that maybe I can get to one thing a day and be done with this in a couple of weeks?!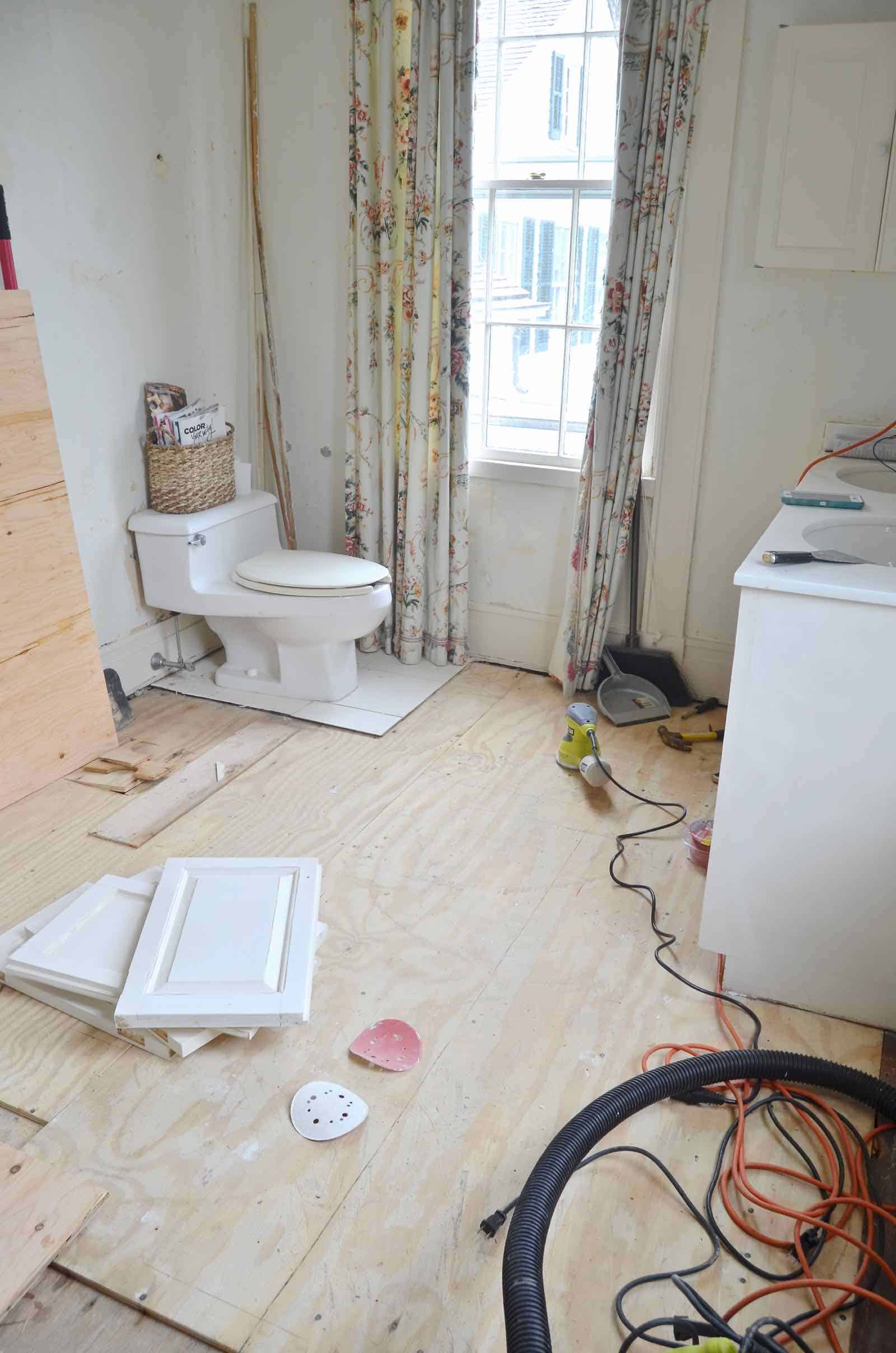 Tomorrow I'm headed to CT Style and when I get home, I'm going to take advantage of being bathed and makeup-ed and will answer all the questions I've been getting for a new Q&A YouTube video… leave any questions you have for me in the comments below or email me: atcharlotteshouse (at) gmail (dot) com.