Leftover Scrapwood Tray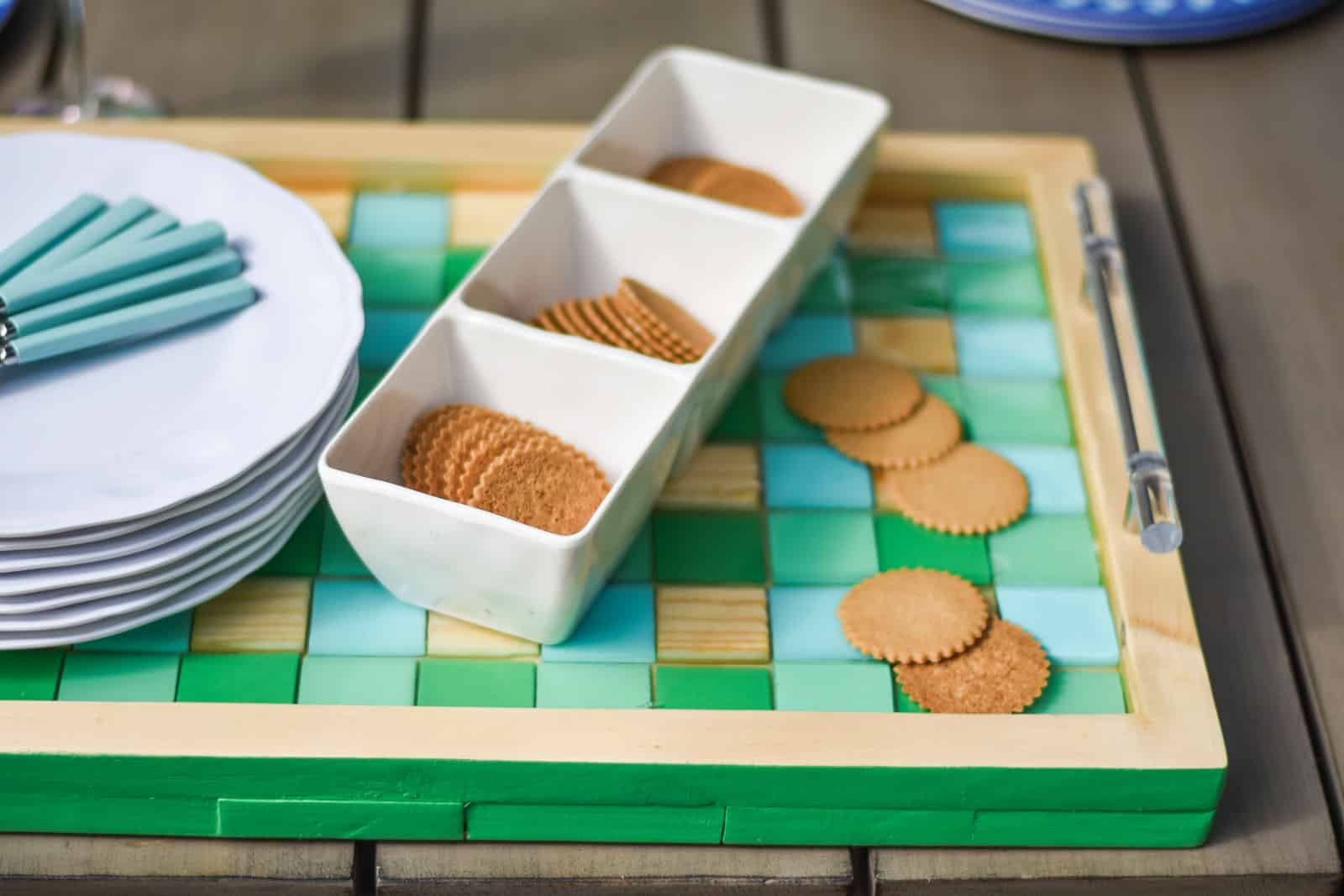 One of the benefits of being a rookie in the woodworking departments is that I generate loooooots of scrap wood. Lots. So when my friend Jen invited me to participate in her scrap wood challenge, I was thrilled! Make sure you check out all the other participants (list at the end of the post) to see what creativity abounds!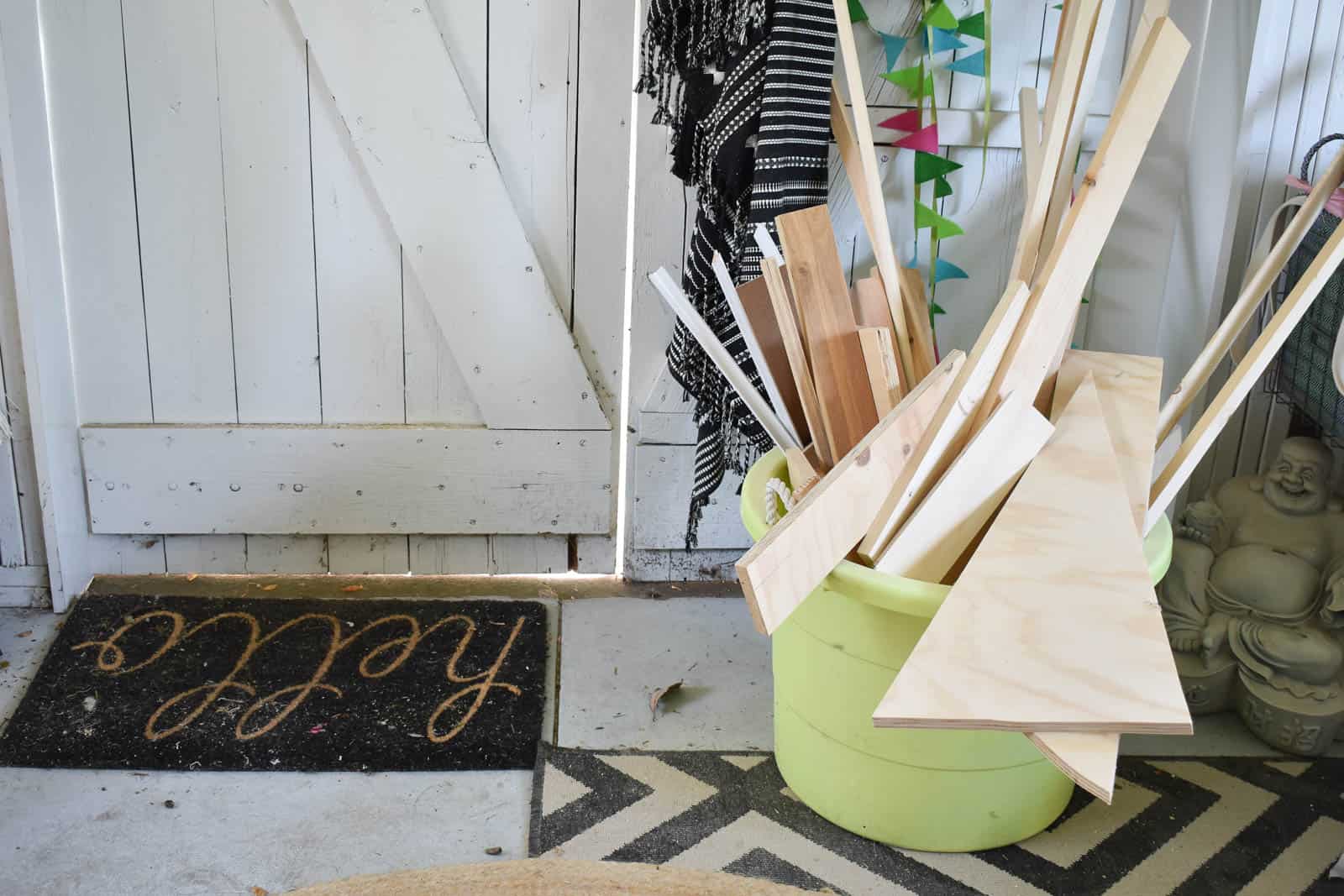 Step 1. Cut Squares
My project isn't the most inventive, but… we love to eat dinner out on the patio which means transporting 5+ plates of food and cups of milk need to get from point A to point B so a tray is kind of exactly what we needed! I decided to work with some of my wood that was TRULY scrap wood and wouldn't be useful for anything else. These 1/4 cuts from either side of a 2×4 should have been tossed but for some reason I still had a handful of them so I started by cutting them all down into squares.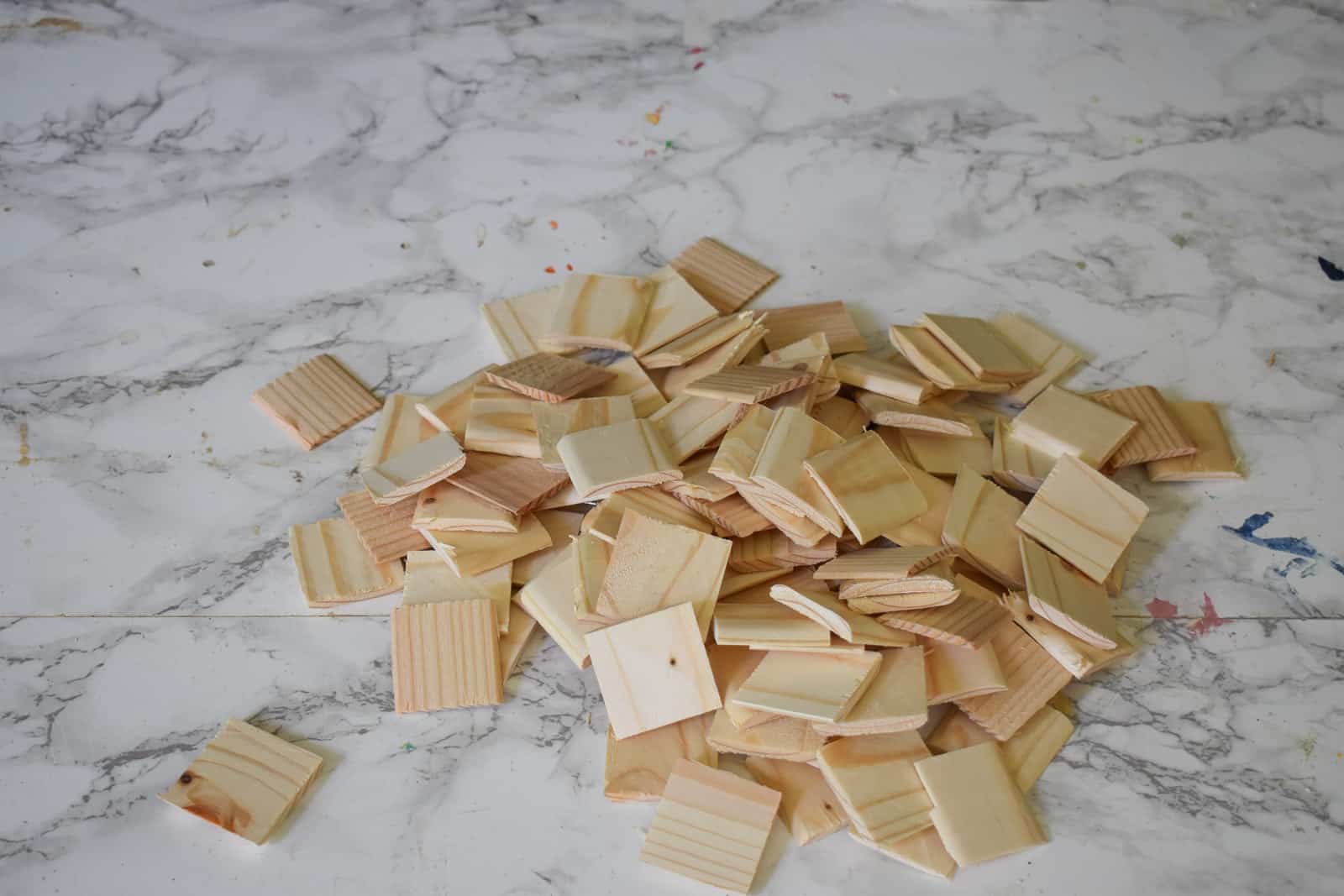 Step 2. Sand the Squares
The squares were all slightly different heights because of how the 2x4s were trimmed down, but I still gave them each a light sanding on the cut edges to remove any splinters or tear out.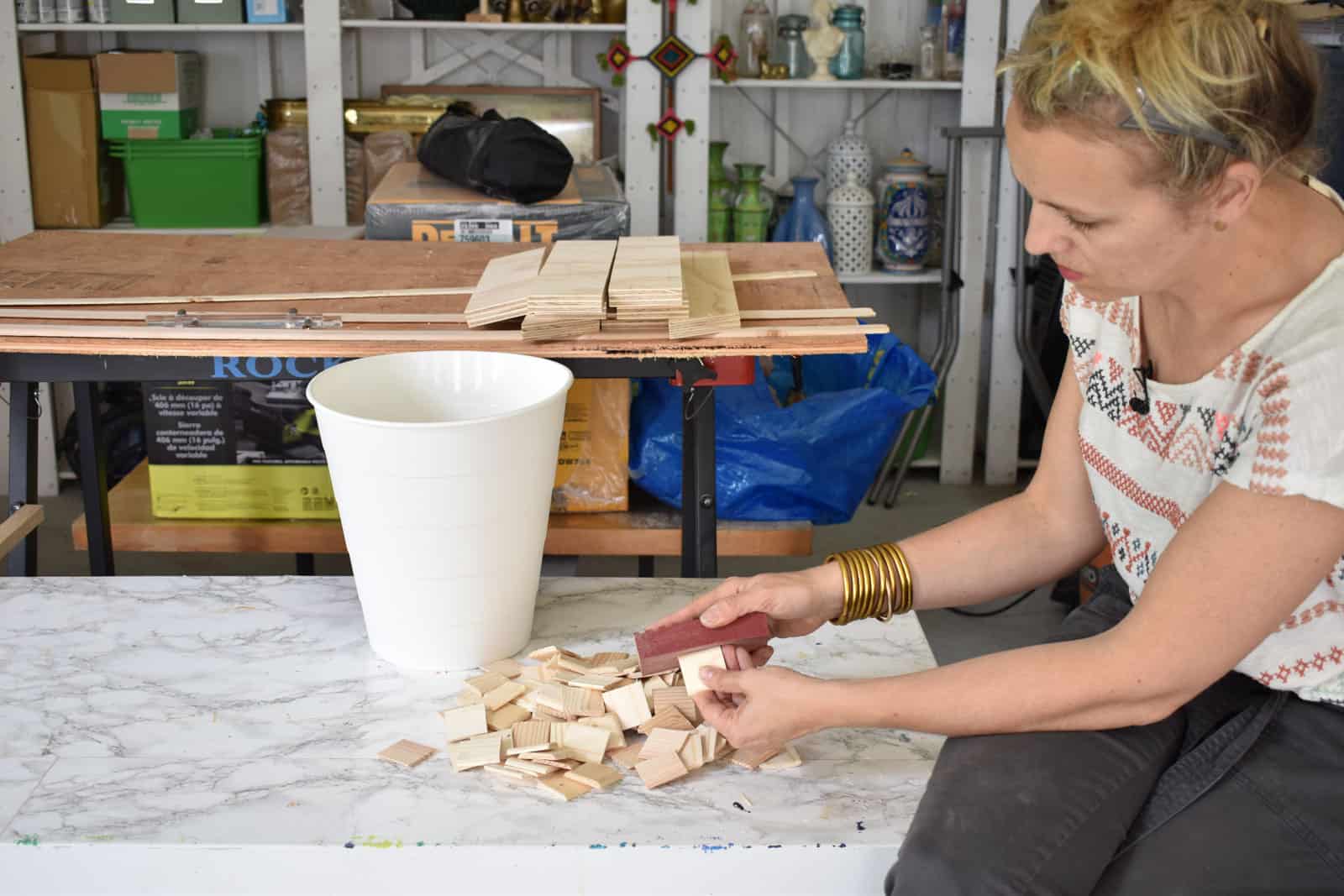 Step 3. Sort and Paint Squares
To make a buffalo check pattern, I needed 4 colors, so I divided my squares into four piles. One would be the green, one a turquoise, one a mixtures of the green and turquoise and the last one just raw wood.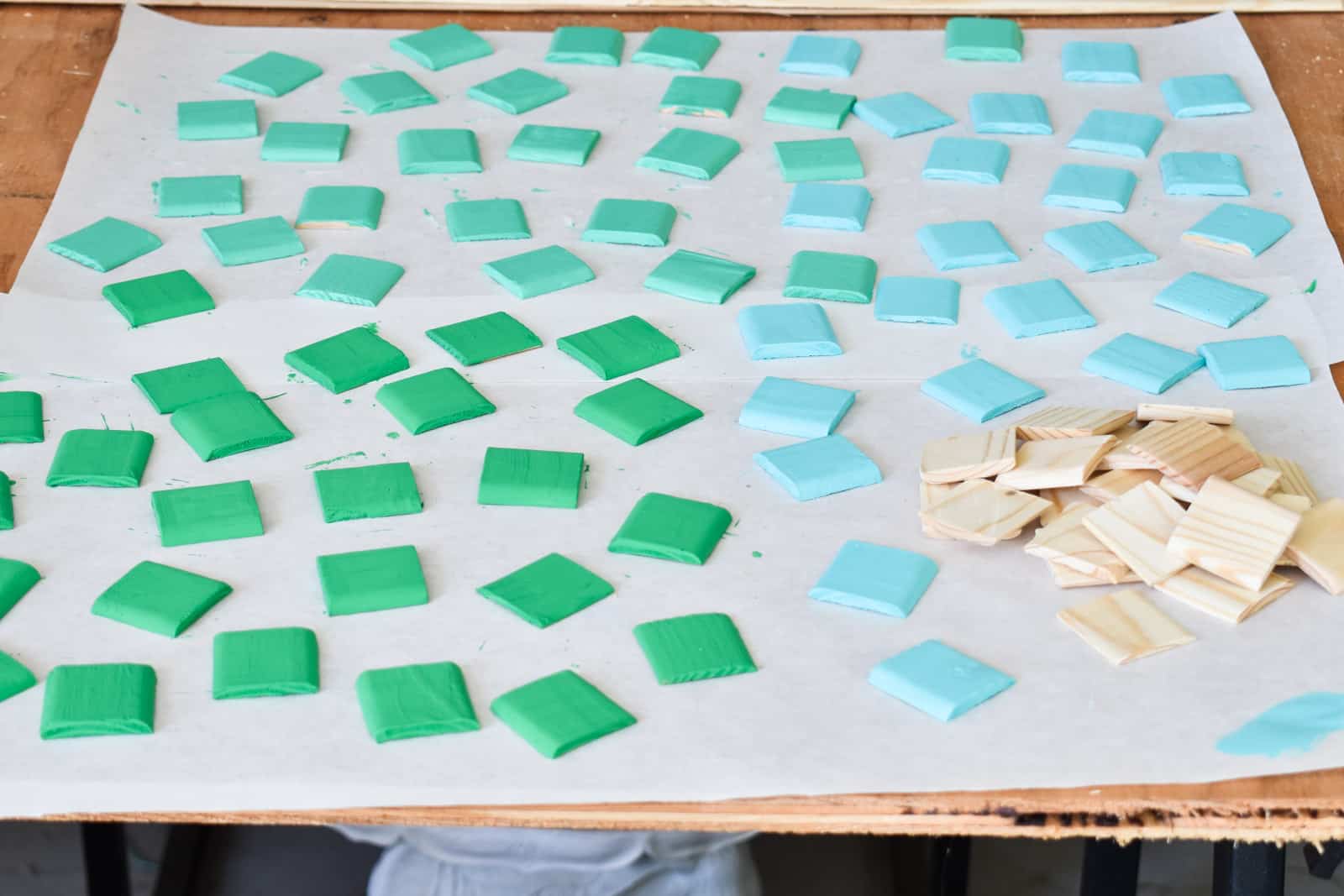 Step 4. Cut plywood for tray base
To build the tray, I used some leftover plywood cuts. I tried to find the ones with the straightest edges and then taped them together to trim them all to the same length. I should have just run them through my table saw, but… I was eager to move onto the next step so I just tried my best to align them when I glued.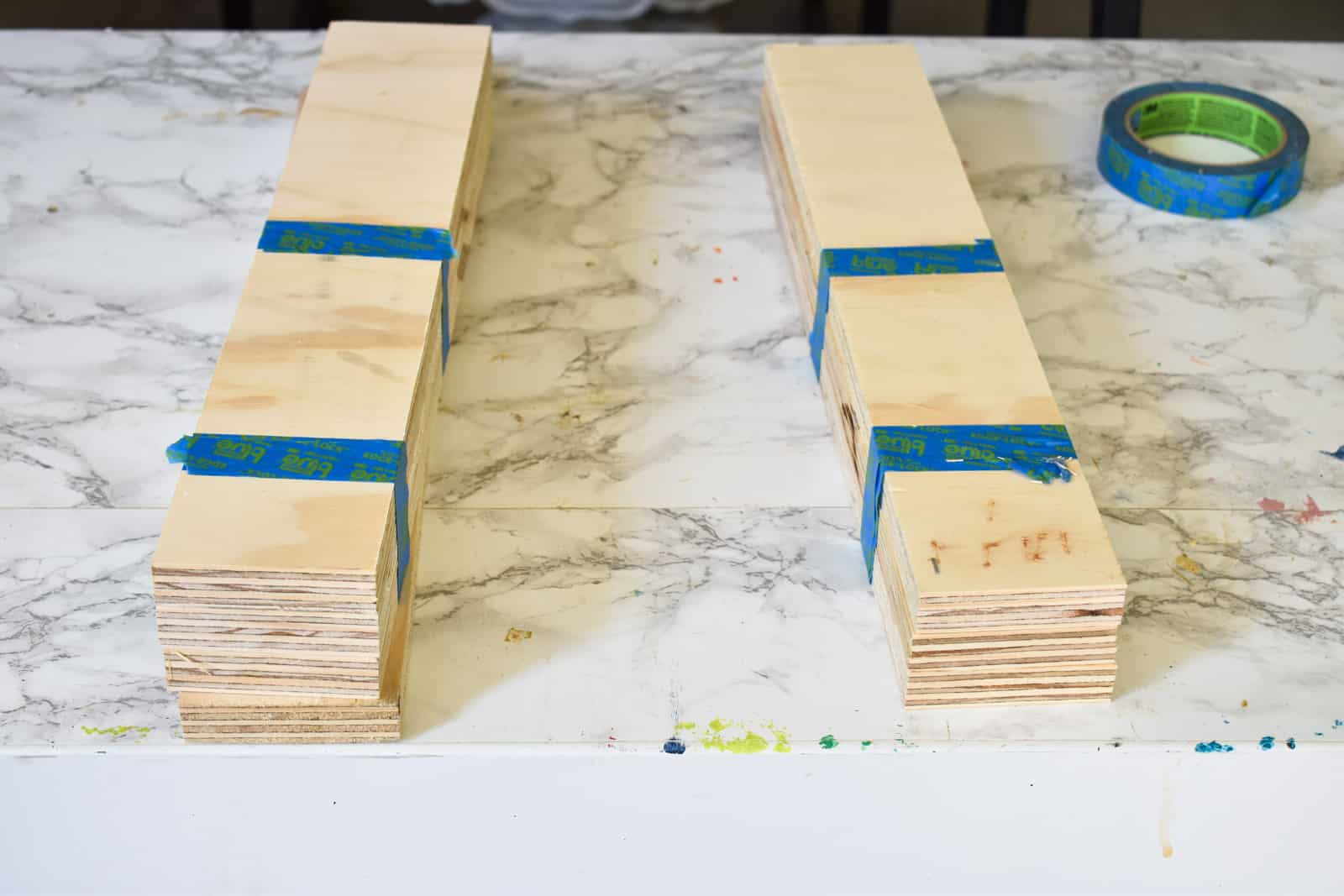 Step 5. Glue the Plywood Together
Using wood glue and clamps, I glued together the strips of plywood. To finish them off, I mitered the ends of some off cuts from 1x6s and attached them like a frame with wood glue and my brad nailer. Sand, sand and sand some more.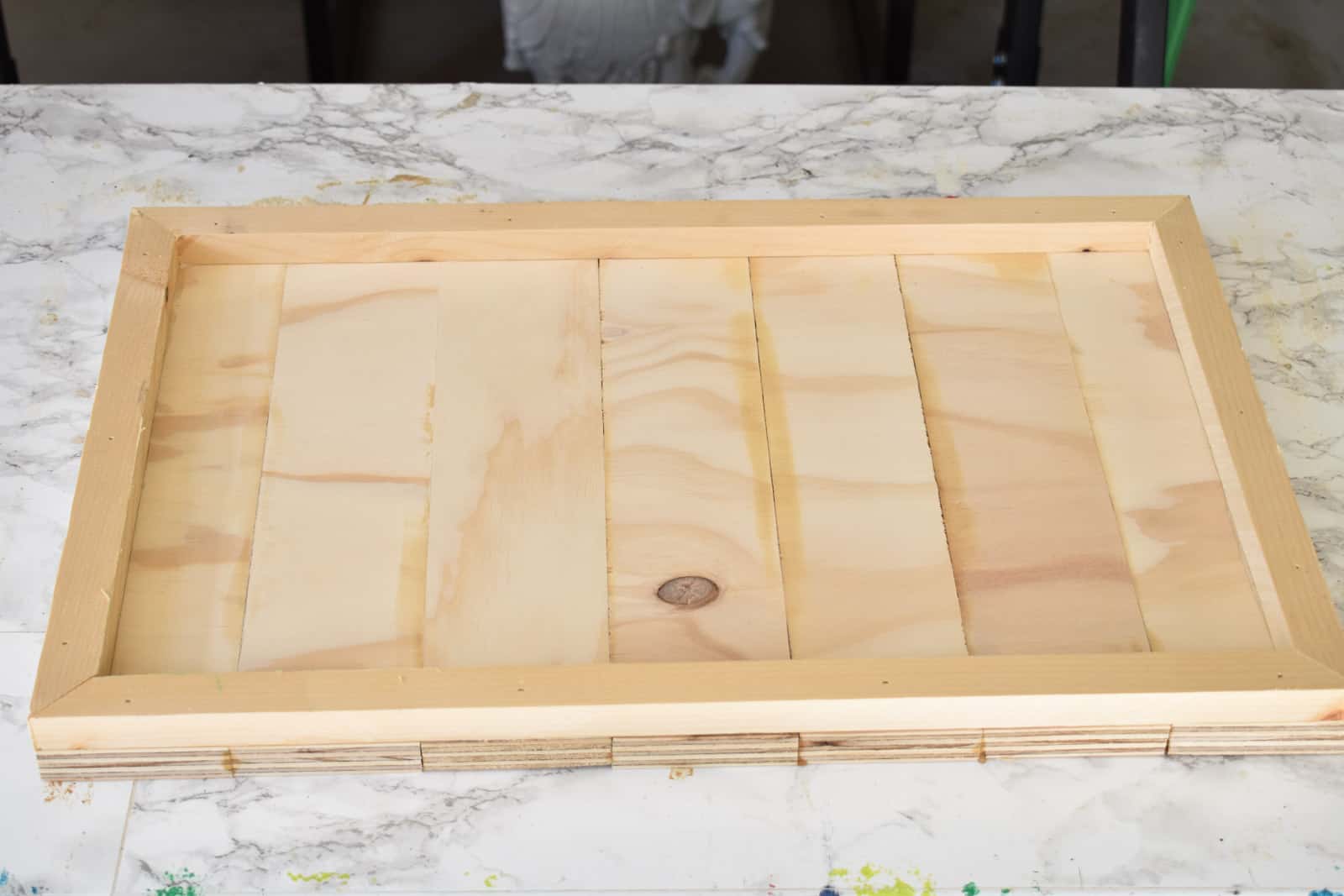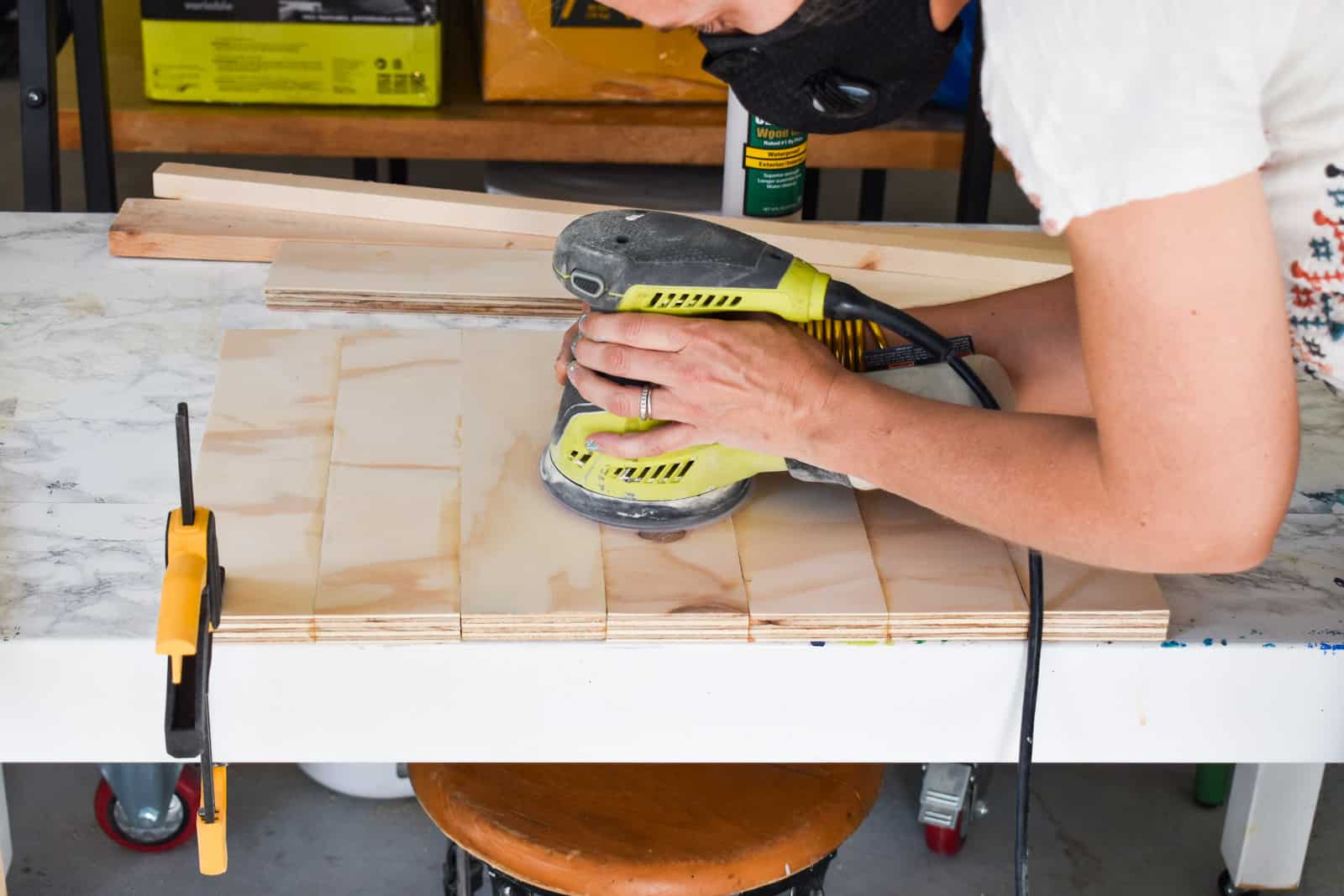 Step 6: Dry Fit and Glue Buffalo Check Pattern
I dry fit the squares to make sure each row was spaced correctly in the tray and made sure the buffalo check pattern looked right. I experimented with a couple of different color layouts. Then I used wood glue to adhere the squares onto the plywood base of the tray. I made sure to glue first a row, and then a column to make sure the spacing stayed consistent.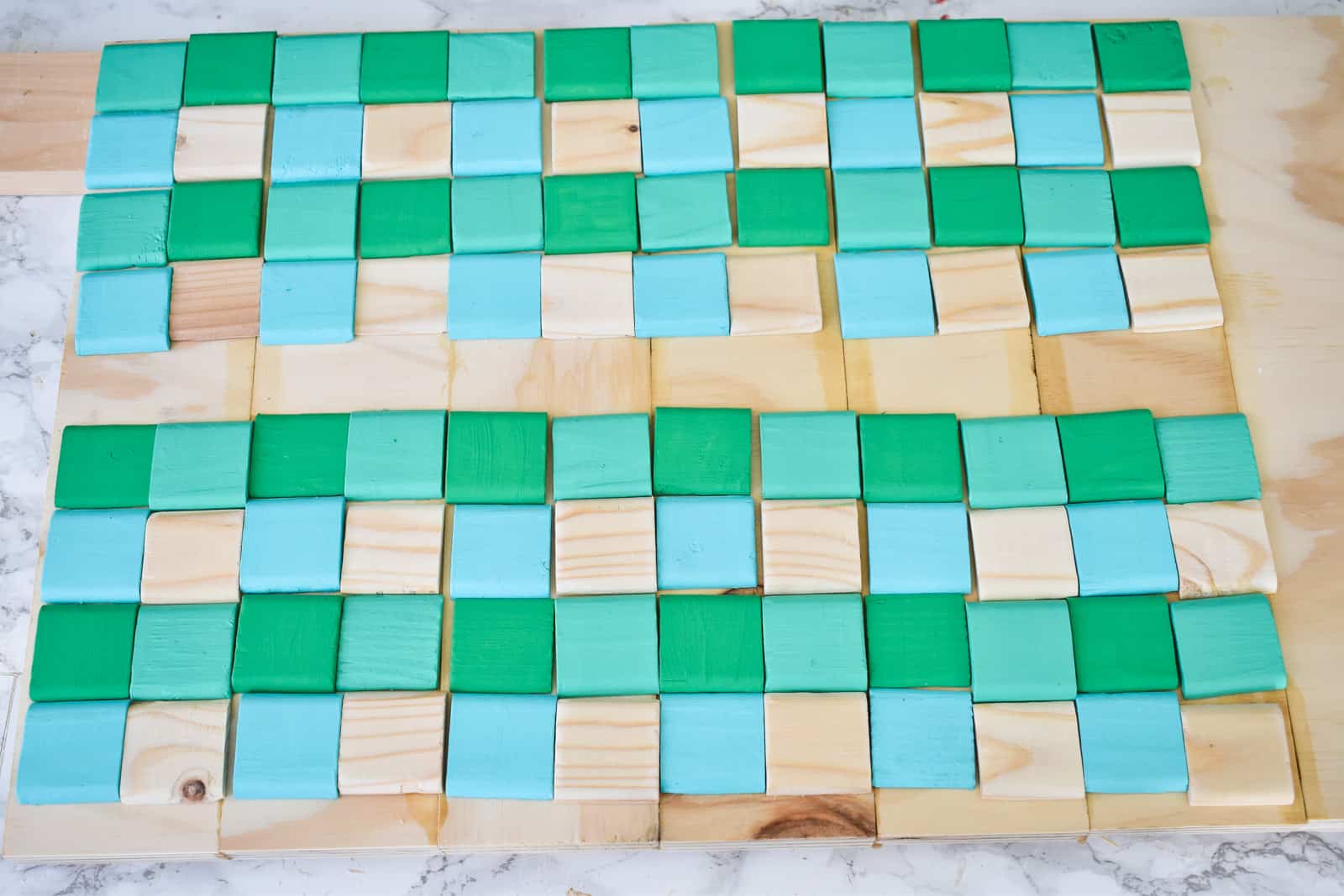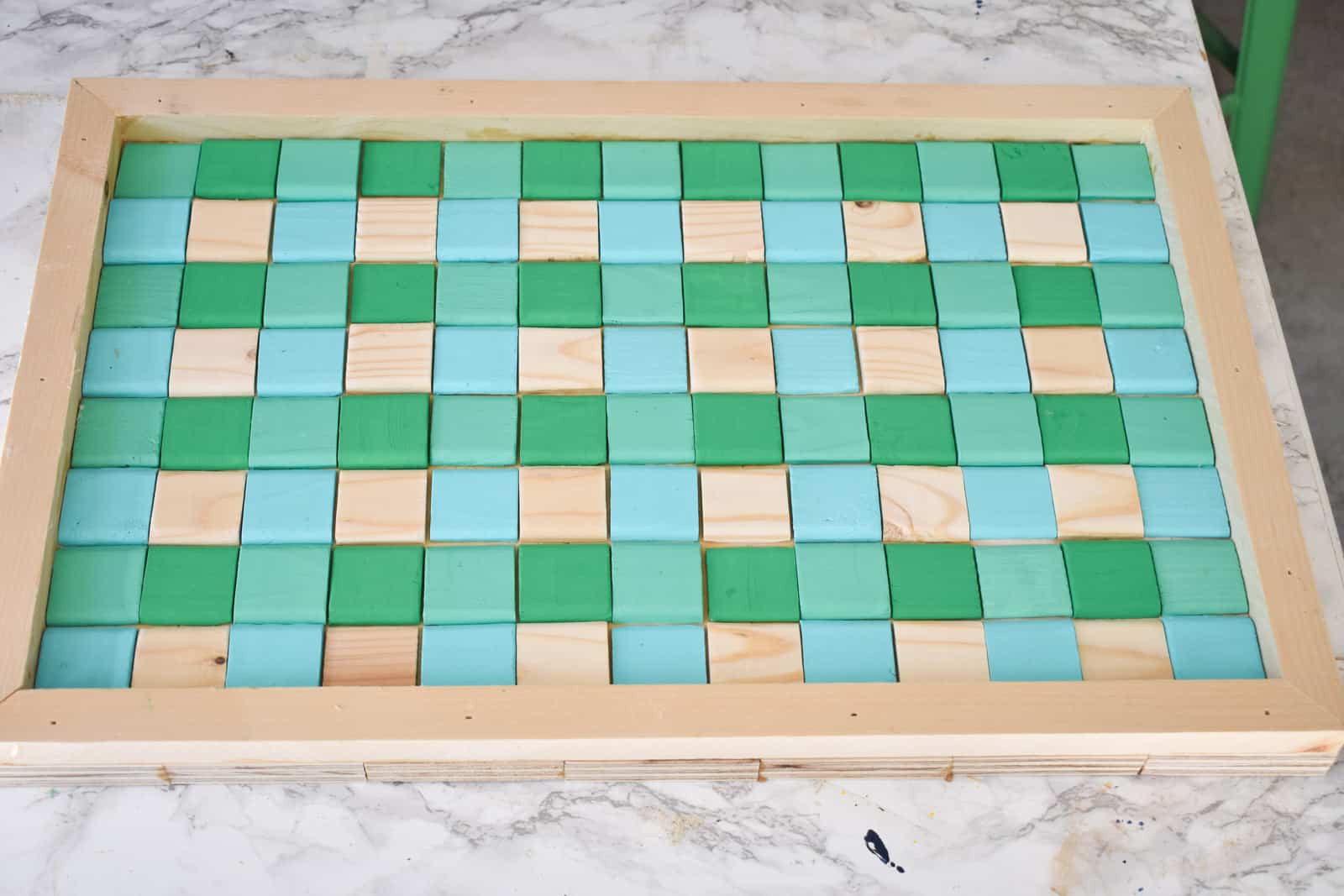 Step 7. Mix and Pour Resin
The next day, I measured and mixed clear epoxy resin. With resin, it's essential to mix equal parts resin and hardener and to mix these parts for a couple of minutes. The resin I used required a second mix so I poured it into a different container and mixed for another minute. I poured the resin onto my tray and used a torch to eliminate as many bubbles as possible.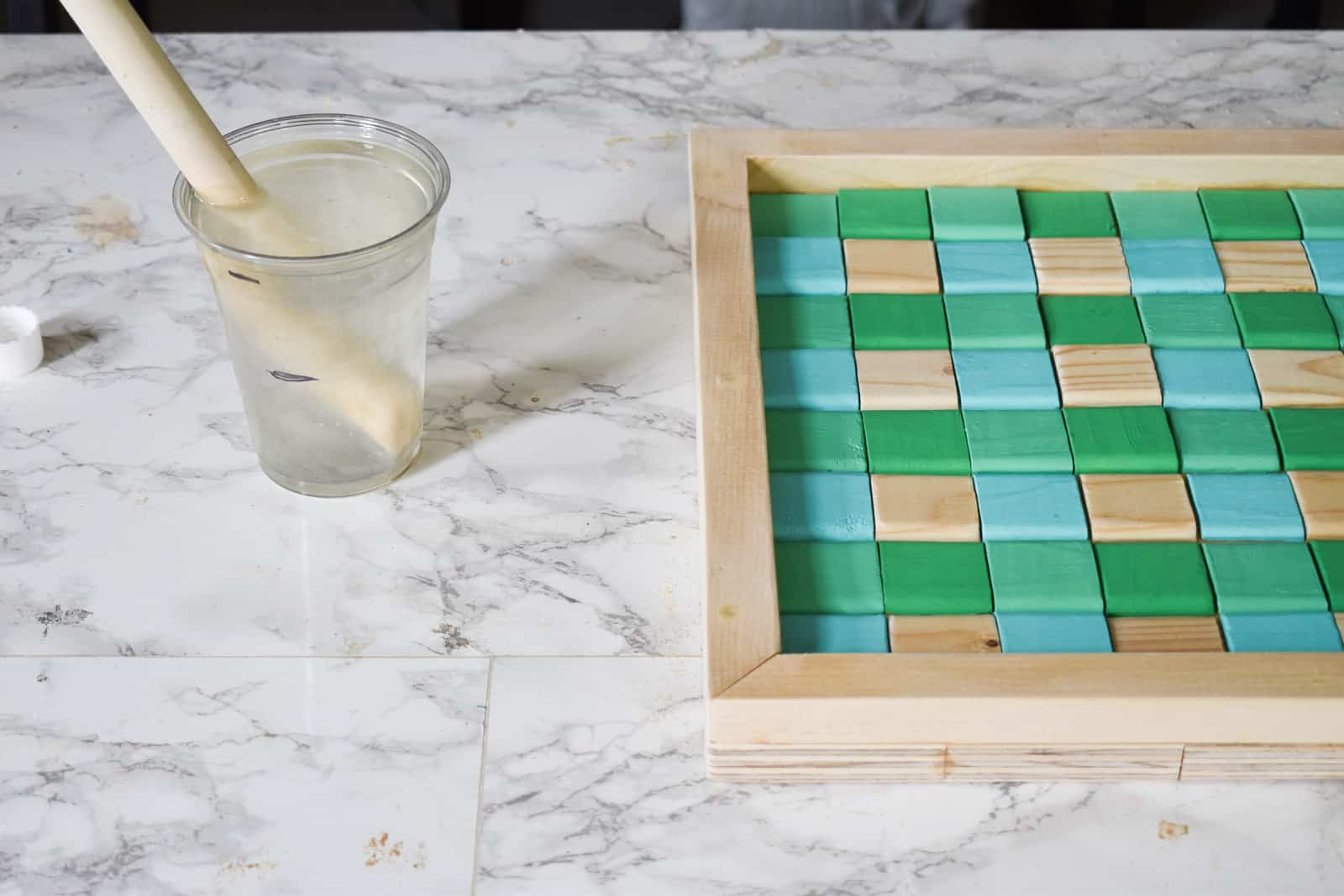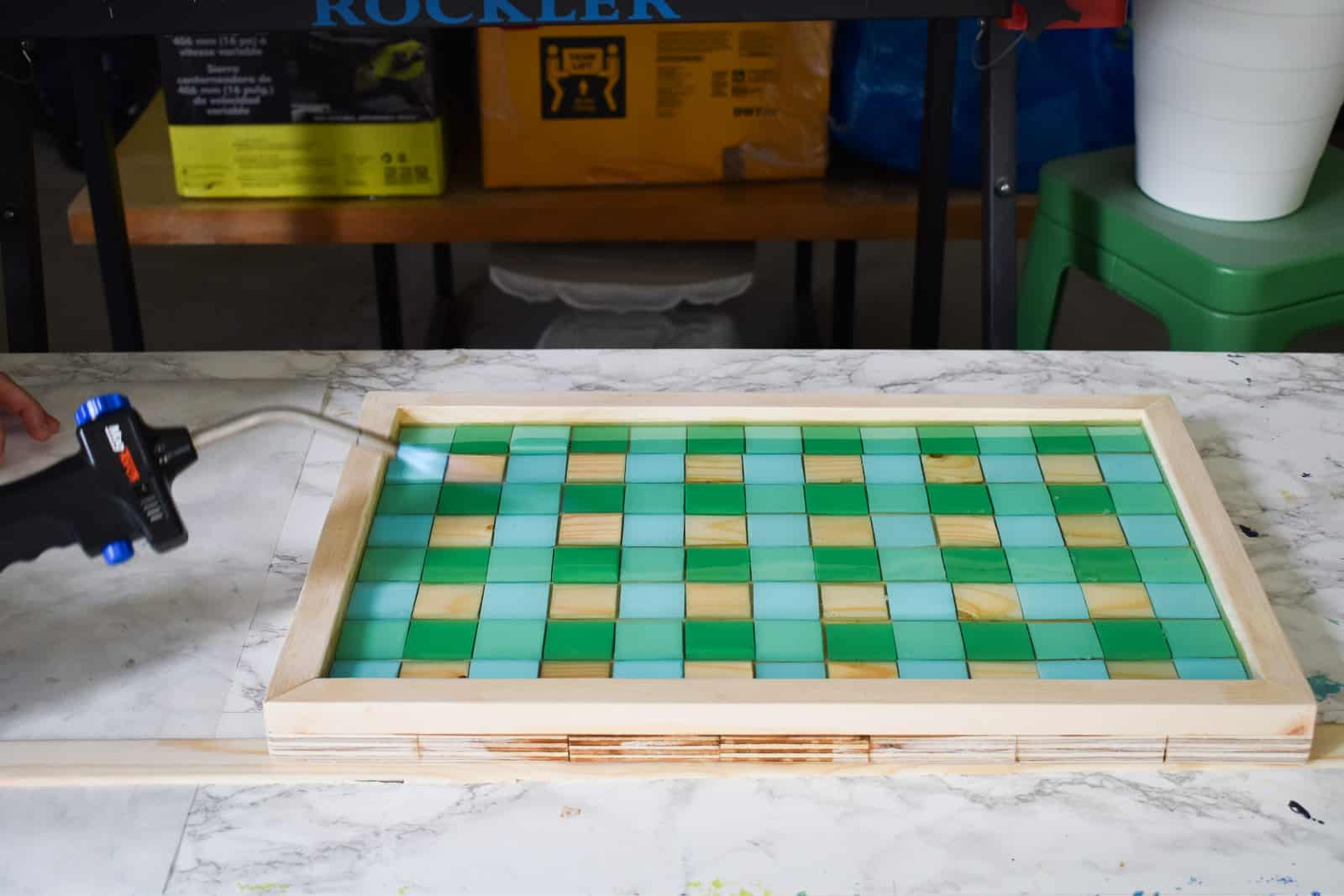 Step 8: Add Handles and Seal
Finishing touches for the tray included lucite handles and painting the sides with leftover green paint. To seal the wood a bit, I applied a few coats of Polycrylic.
We've already used his tray a number of times, and I love that it's large enough to really help with all the schlepping, but it's also lovely enough that I don't mind having it out on the counter when it's not in use.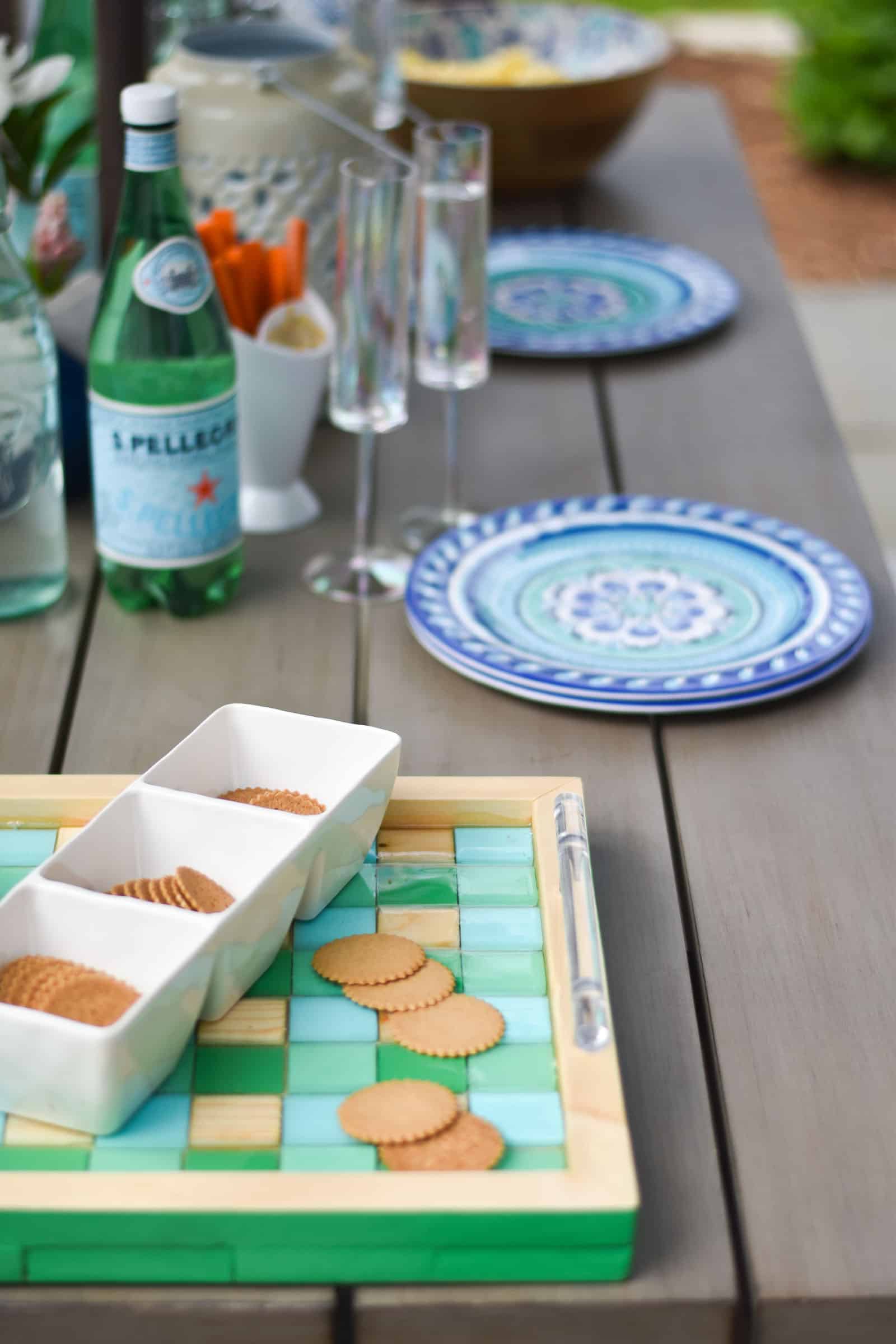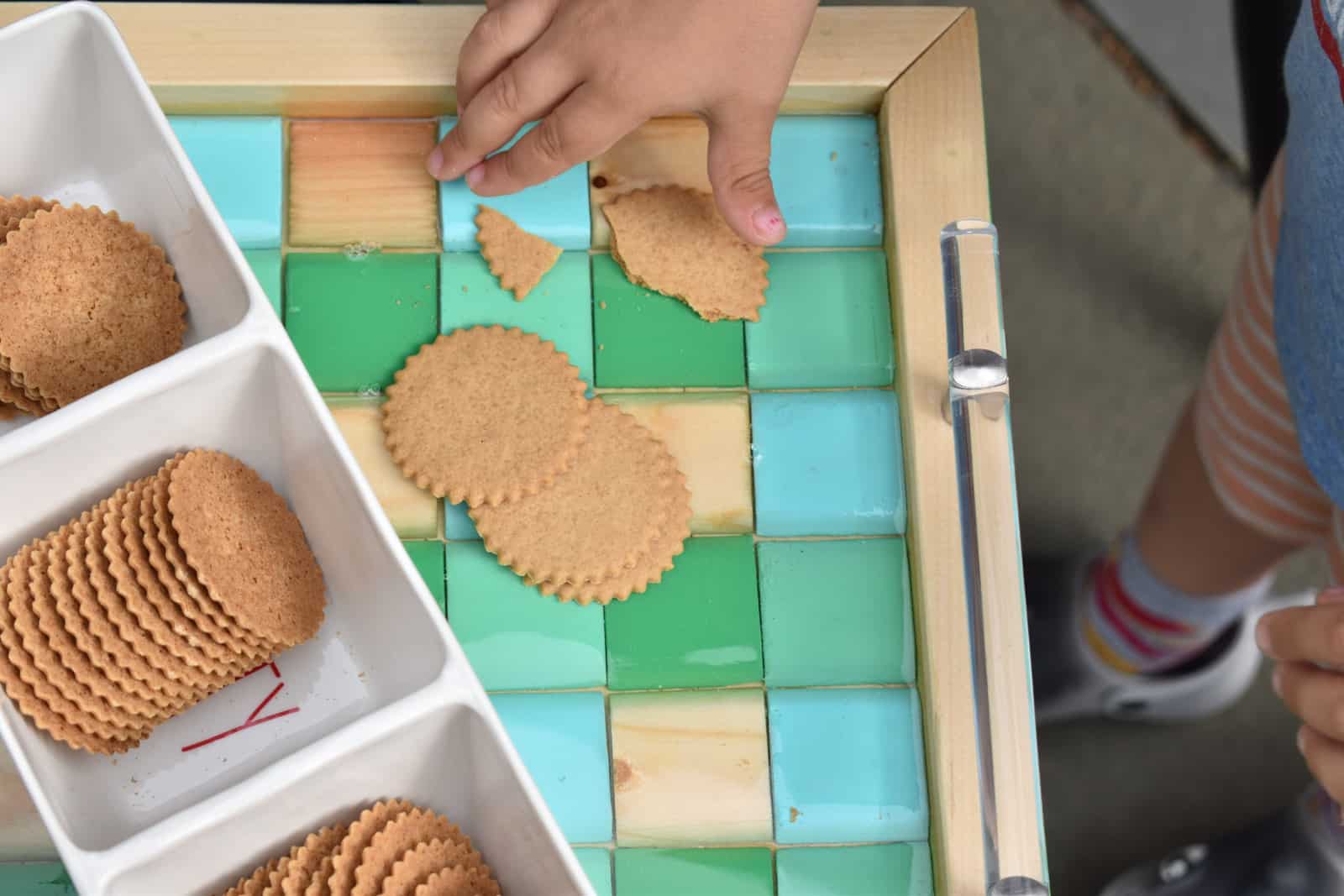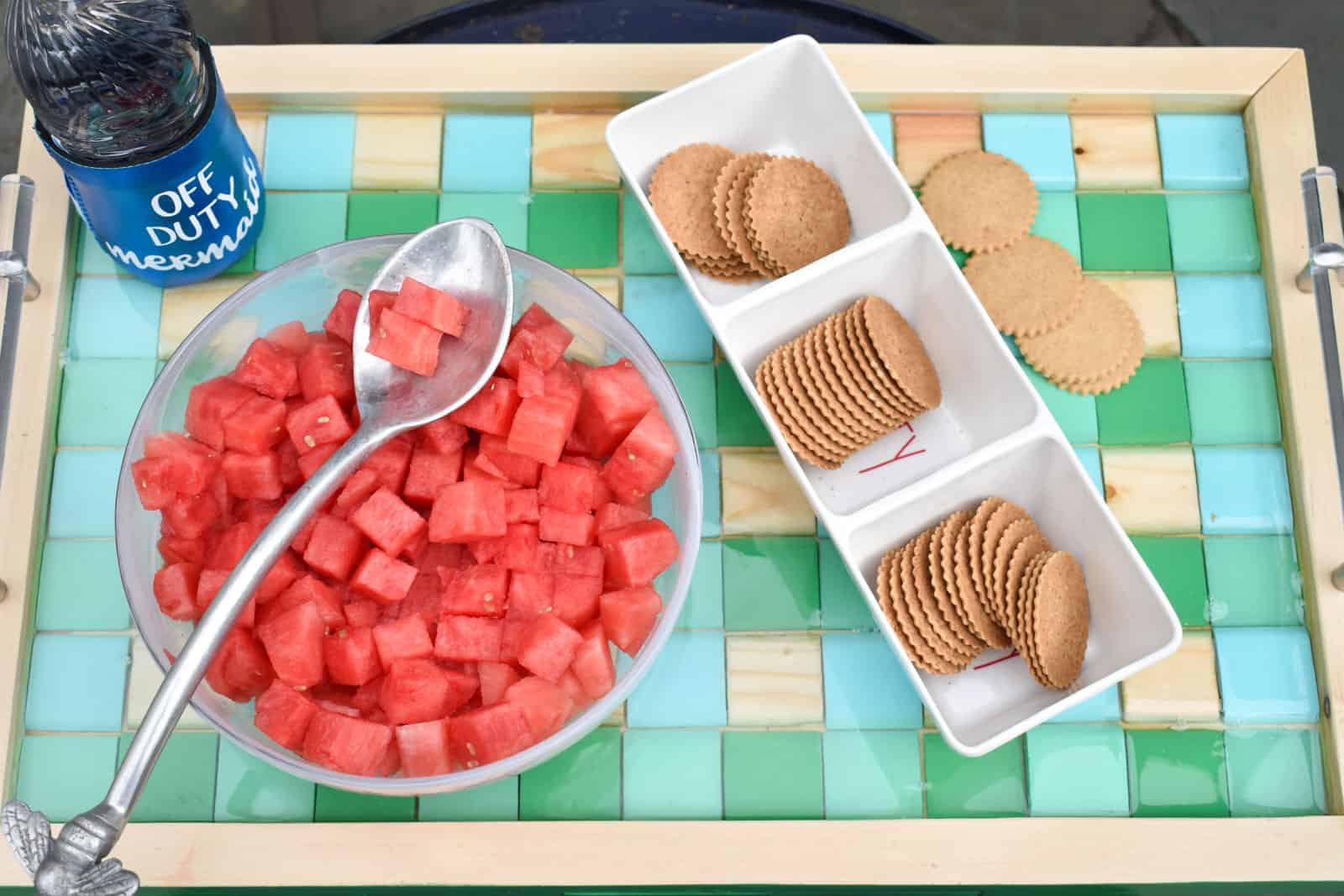 If you prefer watching… I made a VIDEO! (And, as always, if you enjoy it… I'd love you to hop over and subscribe to my channel!)
Make sure you check out all the other incredible scrap wood creations. I get so much inspiration from these other wood workers… I can't wait to see what magic they've come up with for their scrap wood piles and thanks again to Jen Woodhouse for organizing the lot of us!