Scrap Wood Patterned Ornaments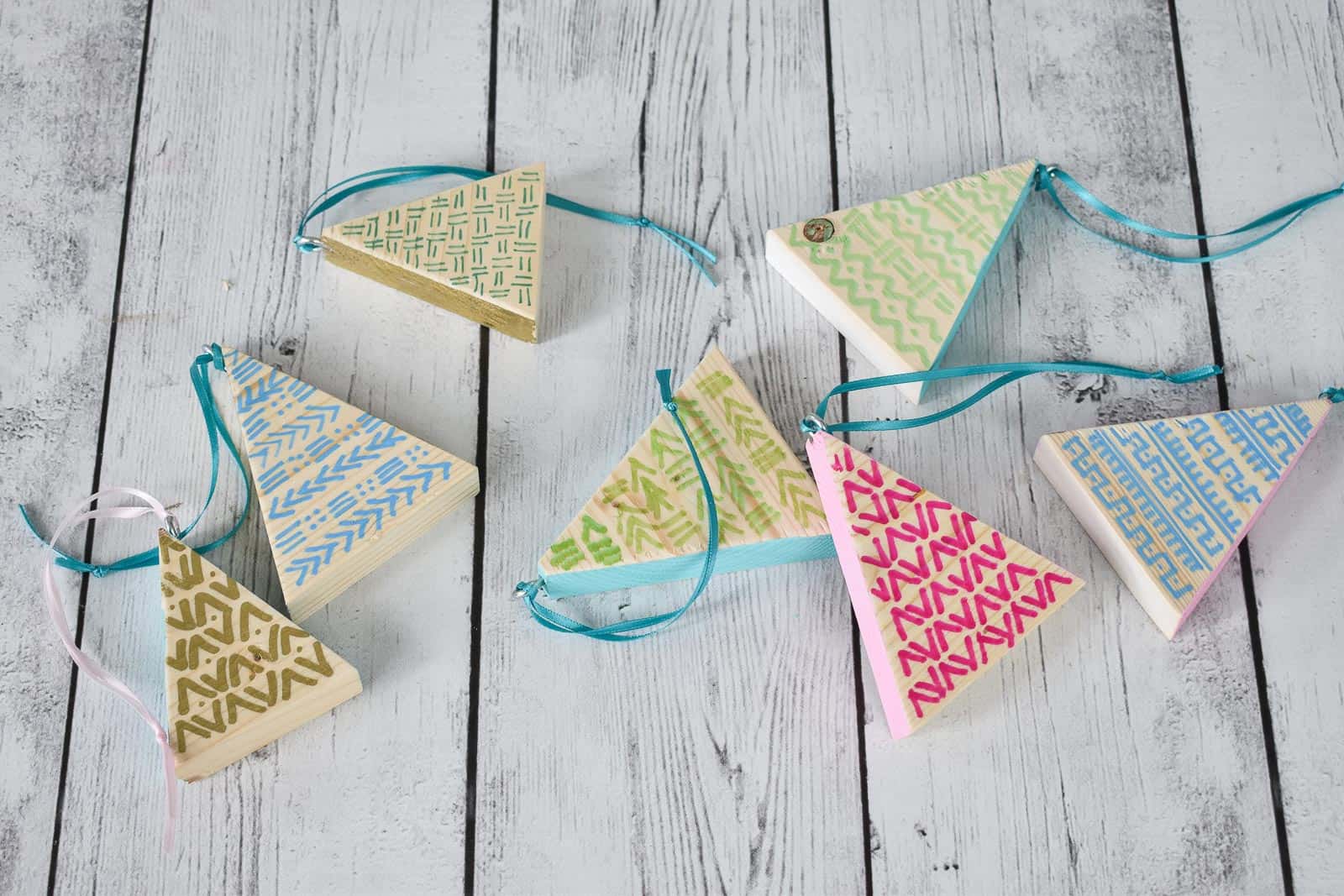 Welcome to Day 6 of 12 Days of Ornaments on the blog and my YouTube channel! You can follow along HERE in case you've missed anything!
Anyone with a workshop no doubt has a cute little pile of scrap lumber. And by little I mean it takes up 1/4 of your work space. These ornaments were really fun to make and meant I could use up a few of the smaller pieces of lumber from my pile!
Step 1. Cut Up Your Scrap Wood
I set my miter saw at roughly 25 degrees and then just alternated back and forth to cut a 1×6 into triangles. Sand the edges.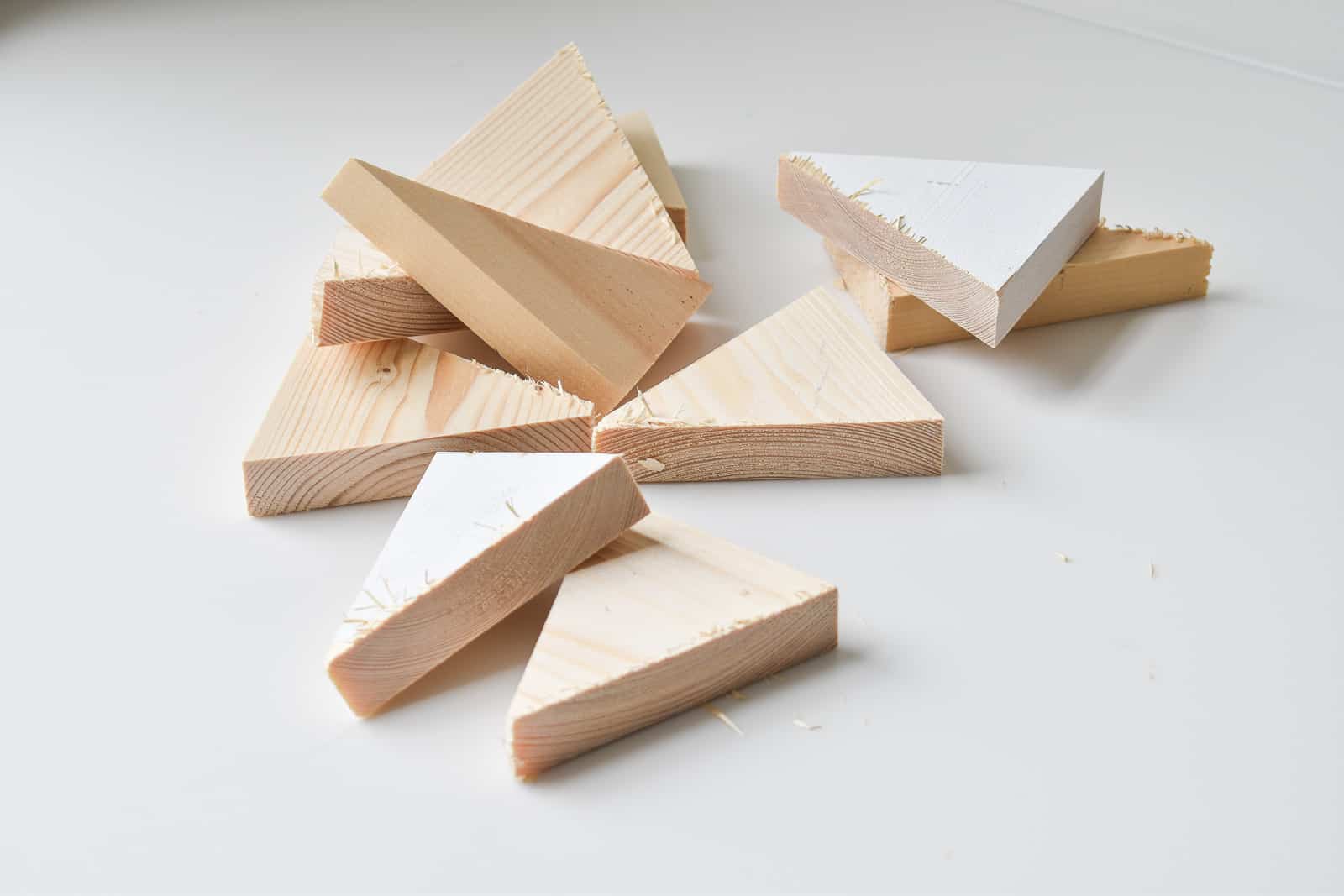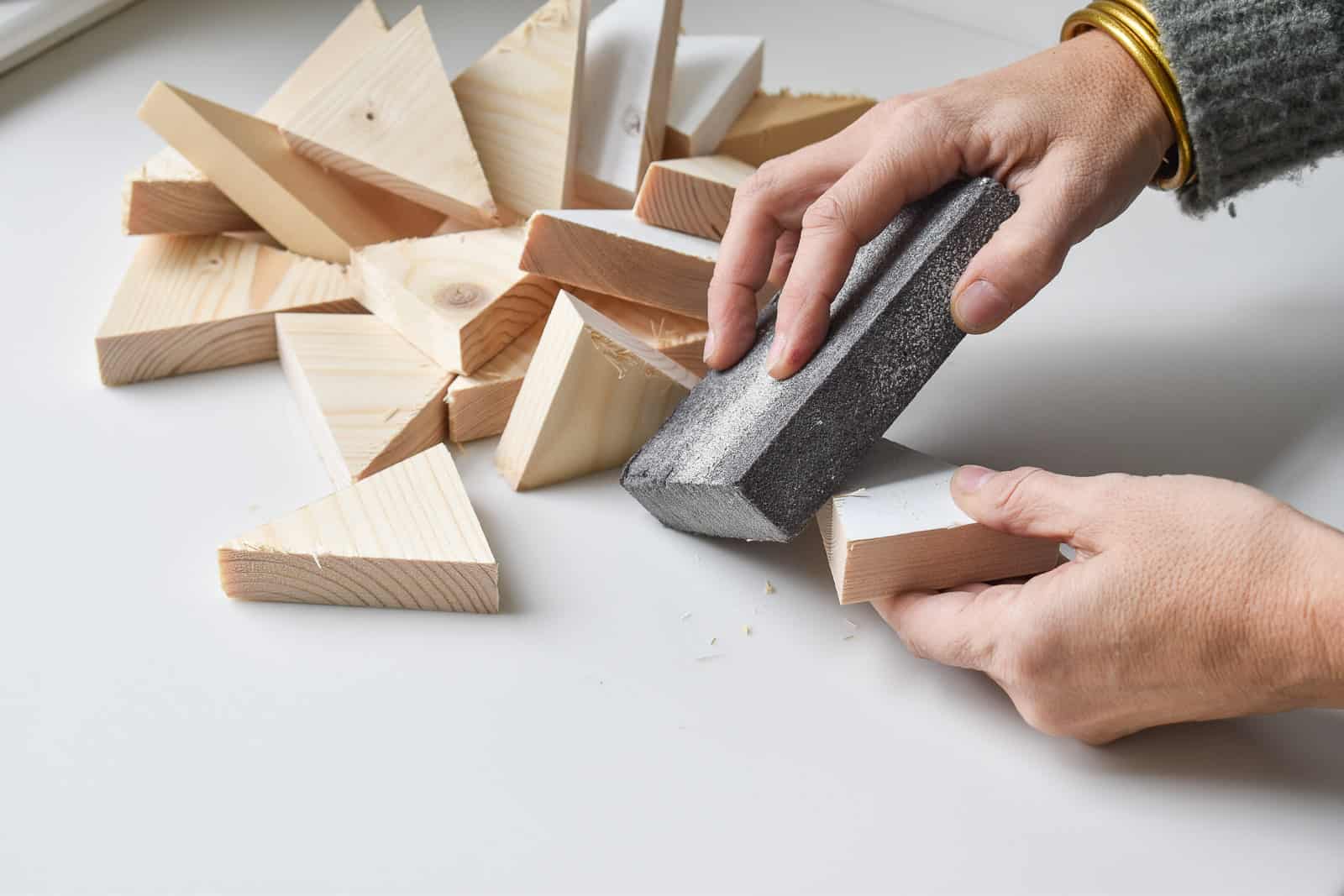 Step 2. Paint your Pattern
I used paint pens for this, but a detail paint brush and craft paint would totally work. I painted the edges with contrasting solid colors. Obviously, I love the pattern of mudcloth, but these would look just as vibrant and colorful if you fingerpainted or just added a random pattern.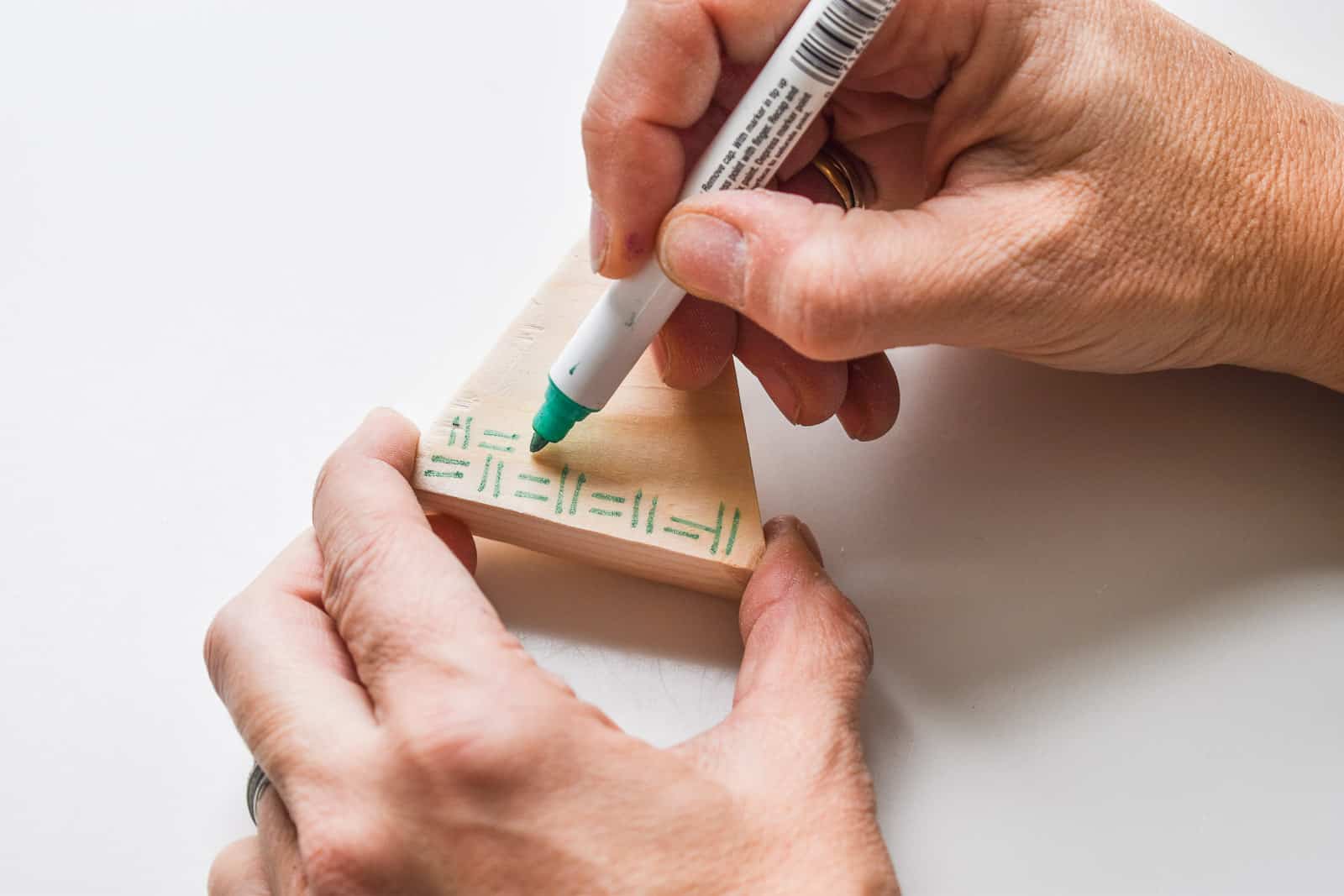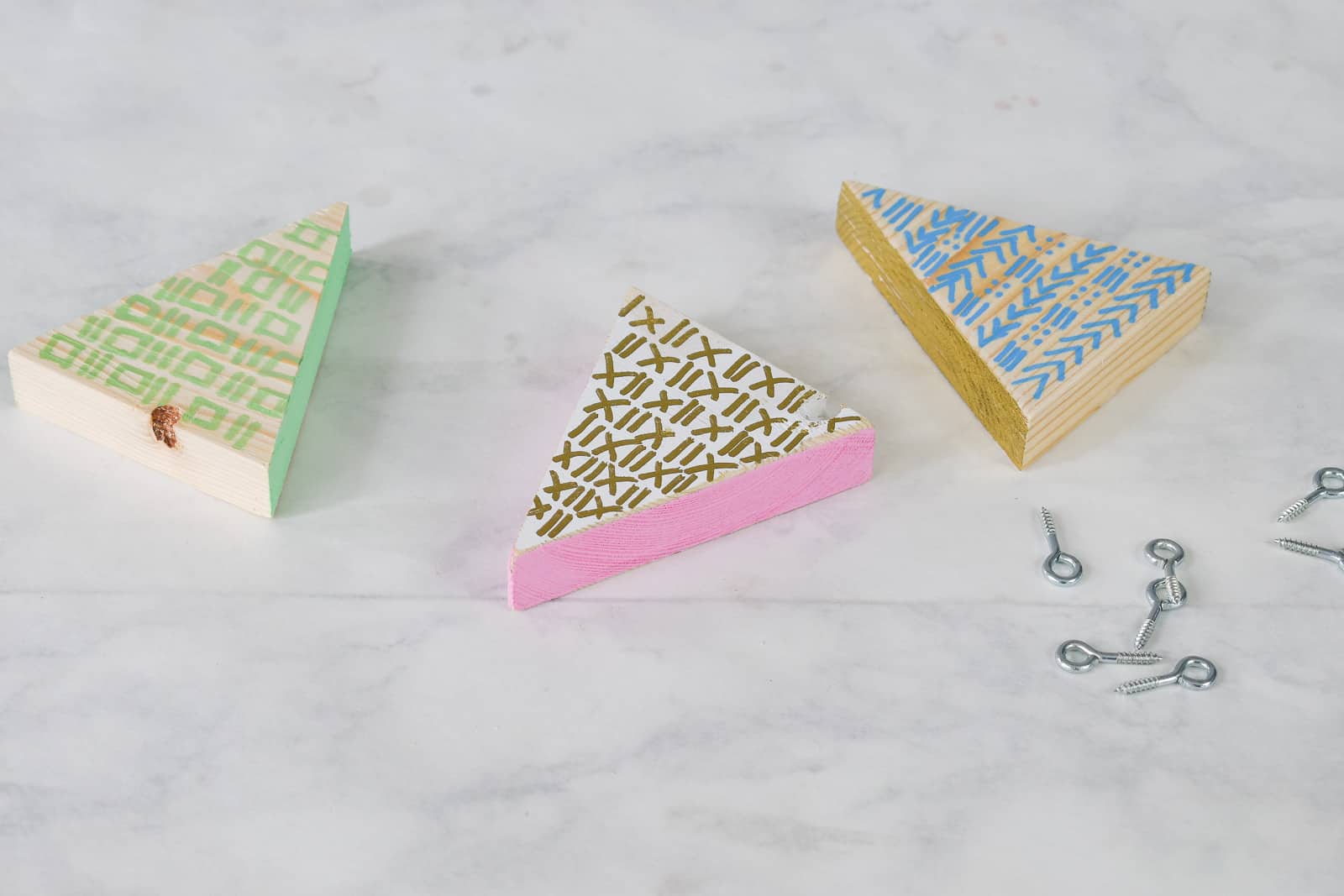 Step 3. Add a ring
I probably over complicated this part to impress you folks because glue and a ribbon would totally work. But I predrilled and then added a screw eye for the ribbon.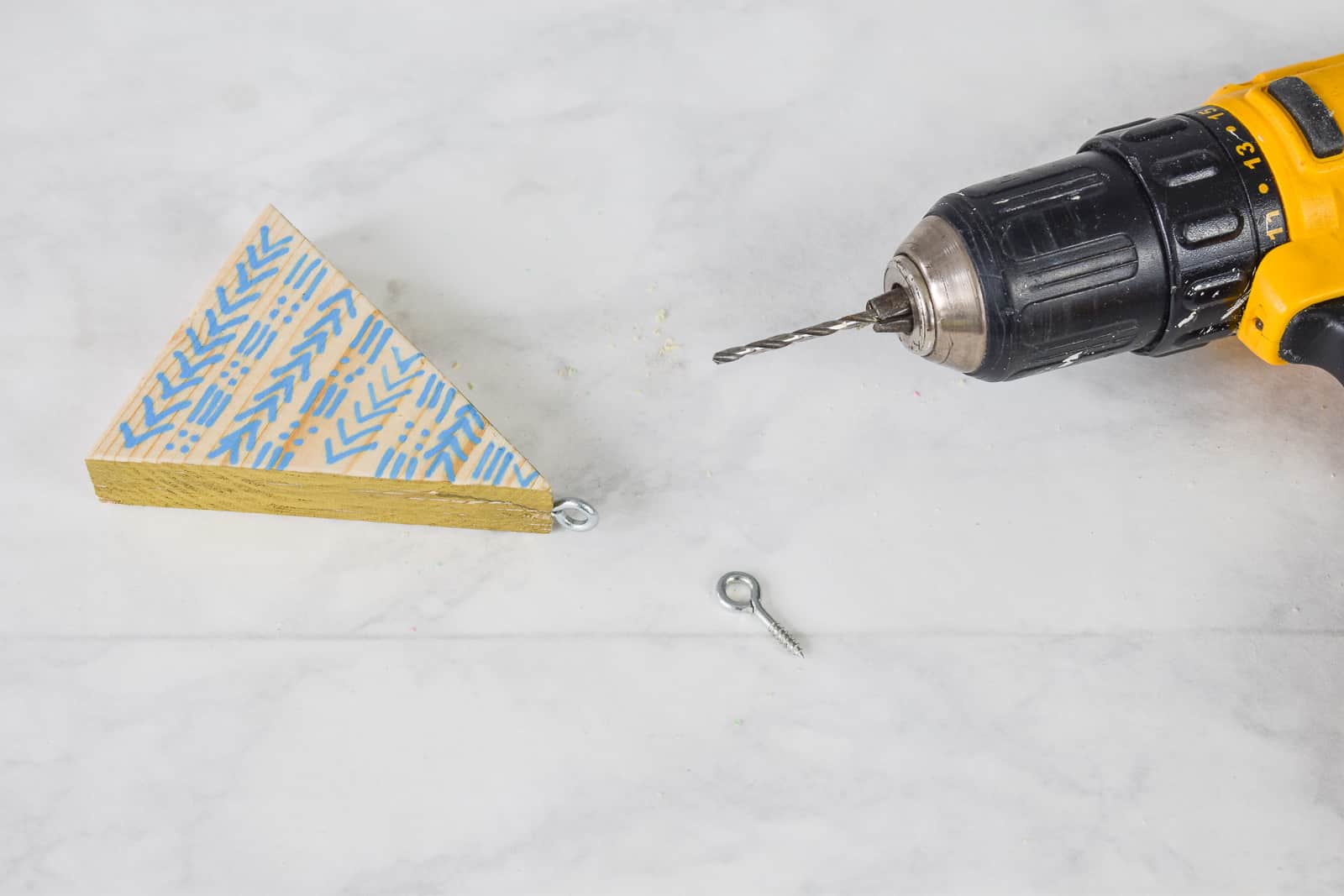 Step 4. Go decorate your tree because you did it.
Sometimes I come up with cute projects that are legitimately so simple that I write out the tutorial and I'm like yep… that's it. This is one of those projects. Which is one of the reasons why I love it so much!