Floral Word Photograph
I used faux flowers to make this cute spring floral art.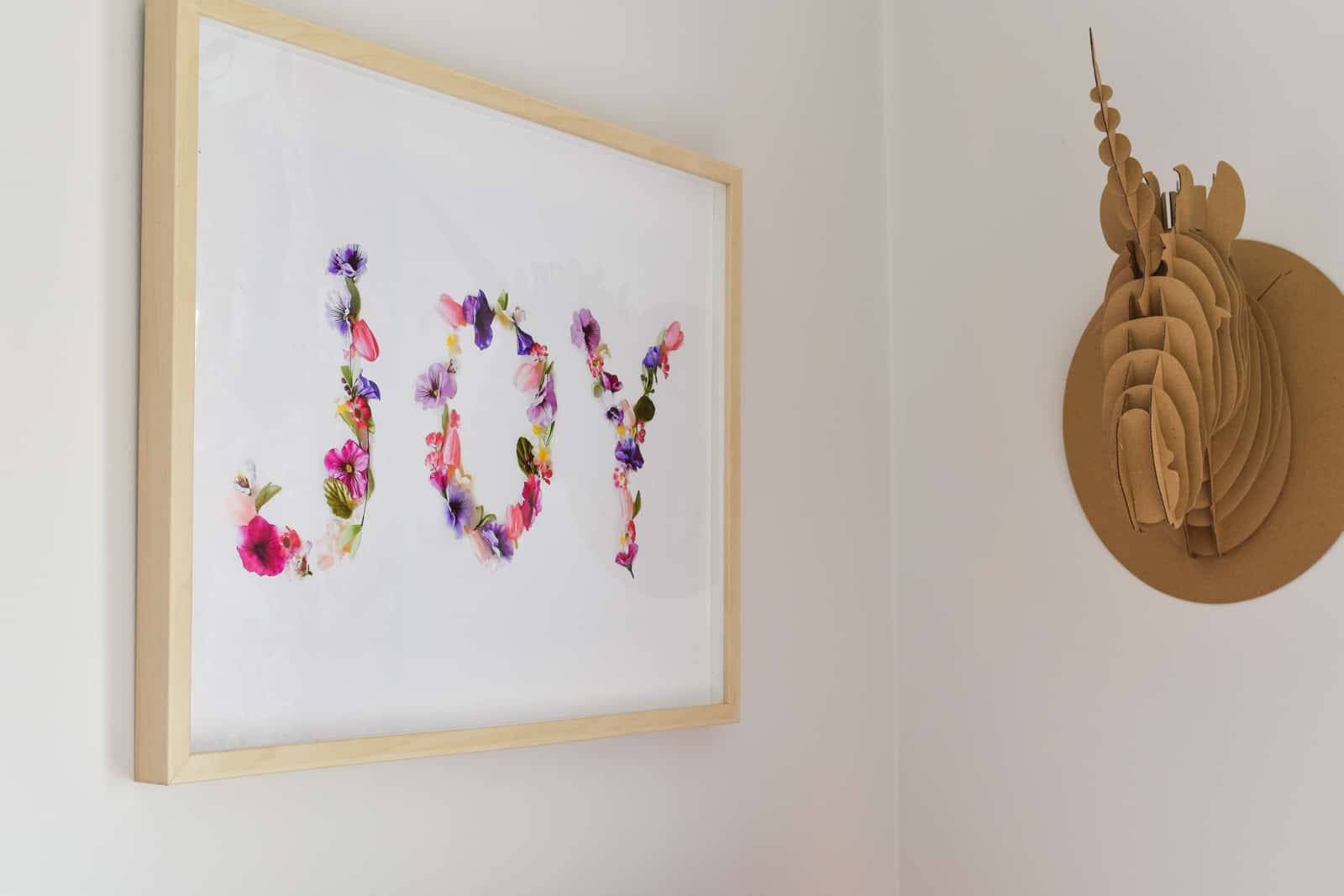 I should be saving this project for a few weeks until spring seems a little more likely, but… I love it too much to wait! I saw this image on Pinterest and had to recreate it for a fun, inexpensive Spring project! Thanks to 40% off at Michaels, I was able to grab a handful of faux florals for under $20. I made sure to select fake flowers that were smaller and would easily lie flat-ish. (I love some good ol' budget wall art… I have a whole bunch of them HERE.)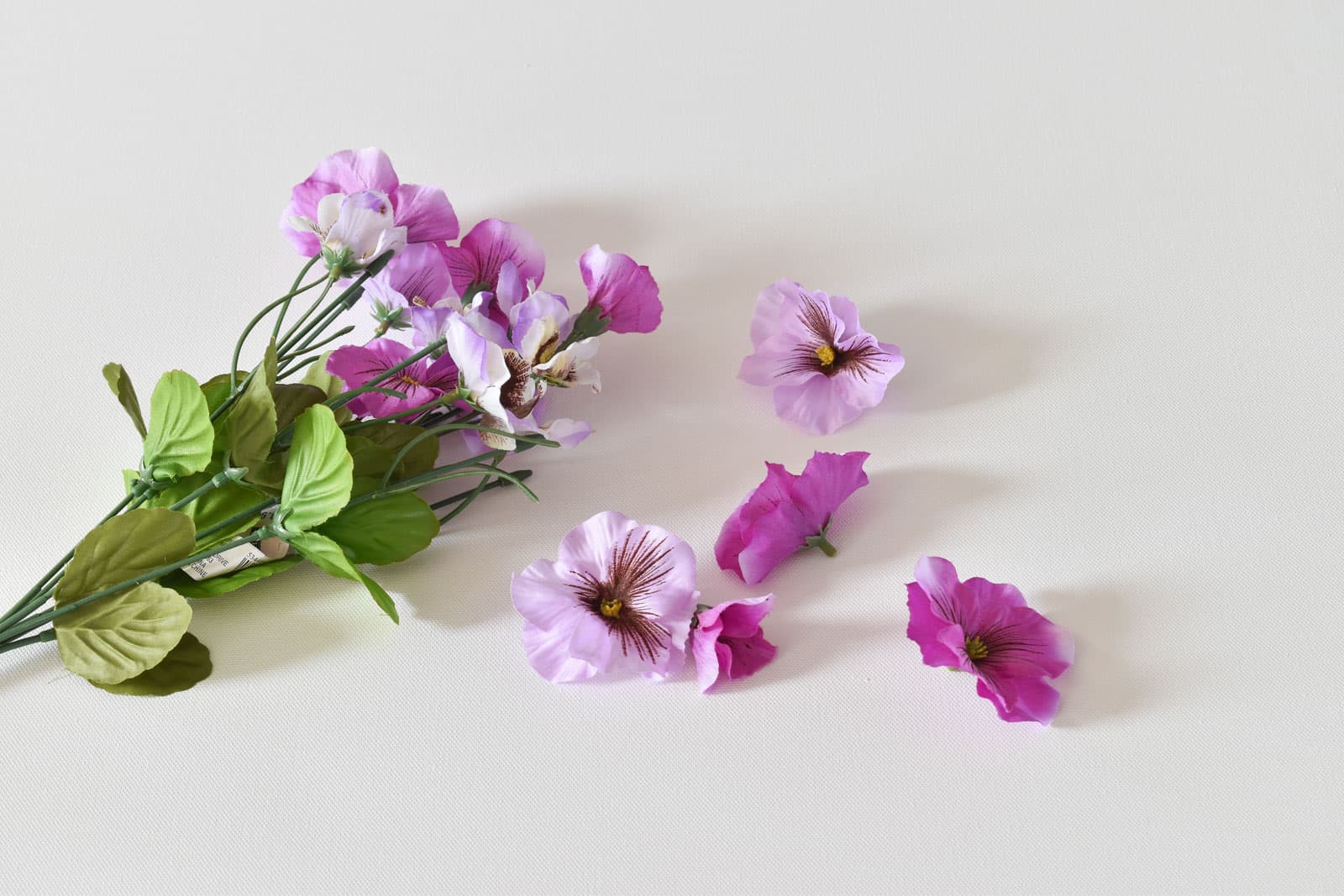 Step 1. "Pick" Your Flowers
Pull the flowers off of the stems. If necessary, cut any leaves or buds. This will all depend a bit on which faux flowers you select… all but one of mine just popped right off the stem.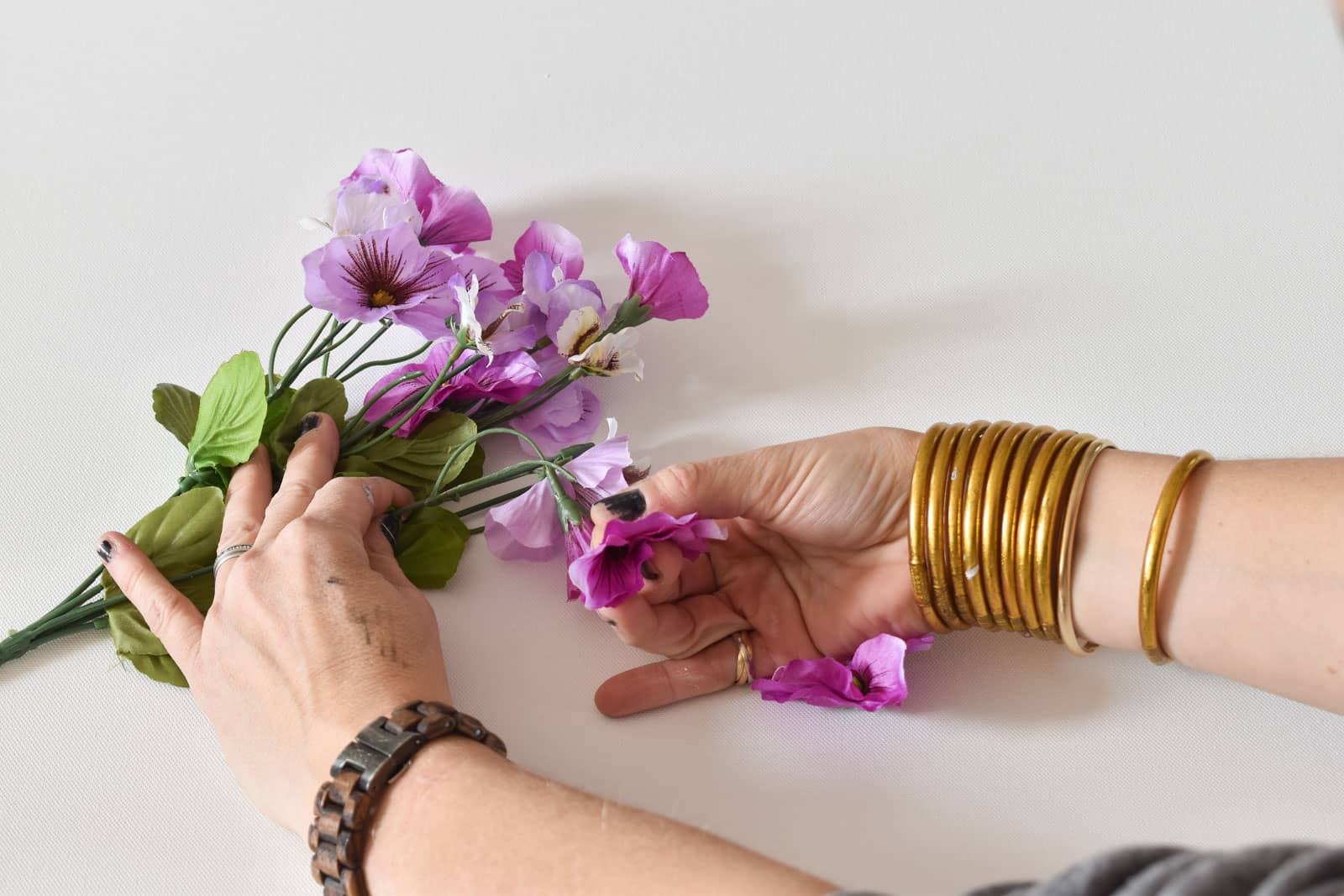 Step 2. Find a white background
I used a large canvas but a white tablecloth, a sheet, or a roll of white paper should work just as well!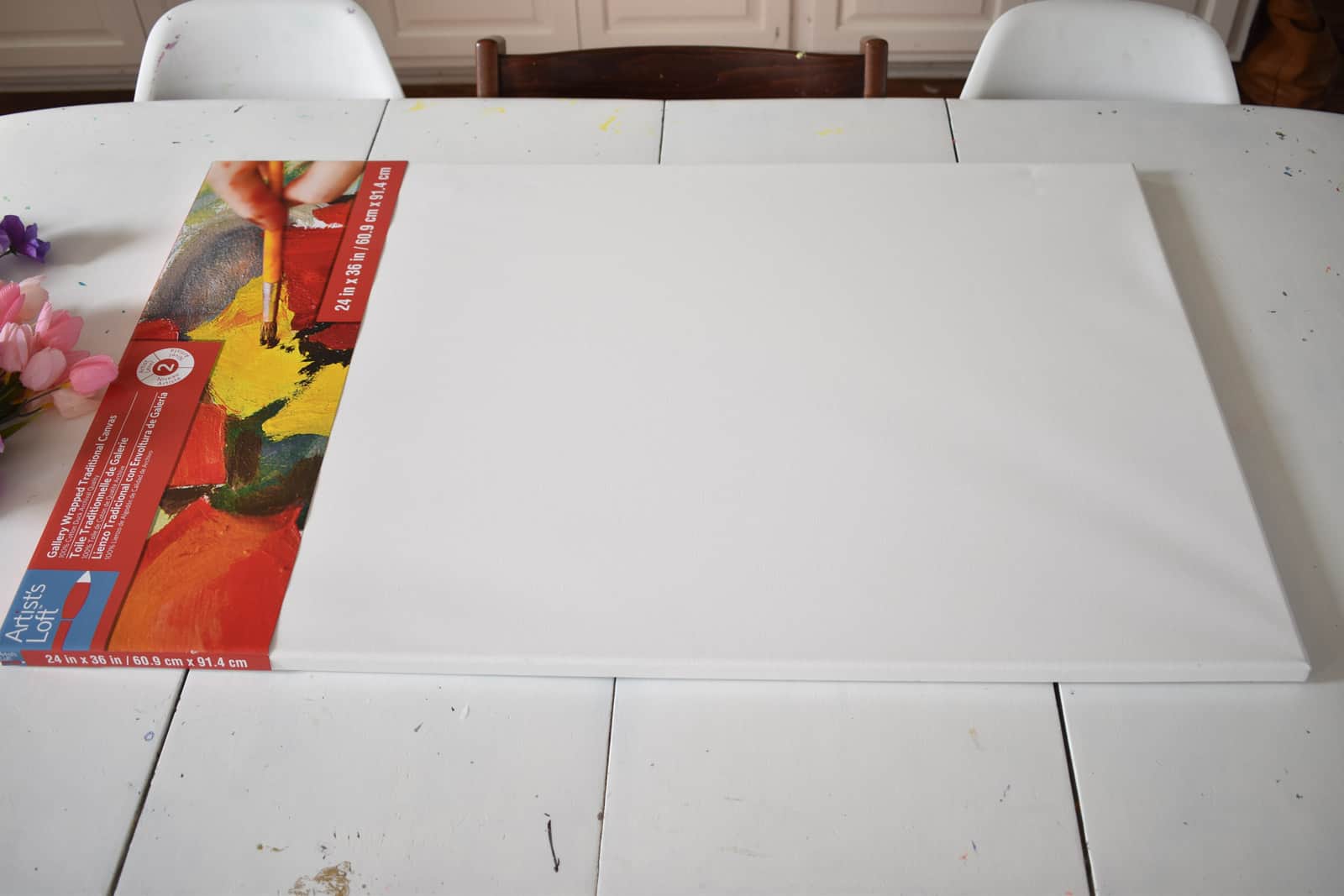 Step 3. Write
Lay out your flowers to spell the word of your choice. There's not much "technique" to this, but I used the larger flowers to create the letters and then went back and filled in the nooks and crannies with leaves and smaller flowers.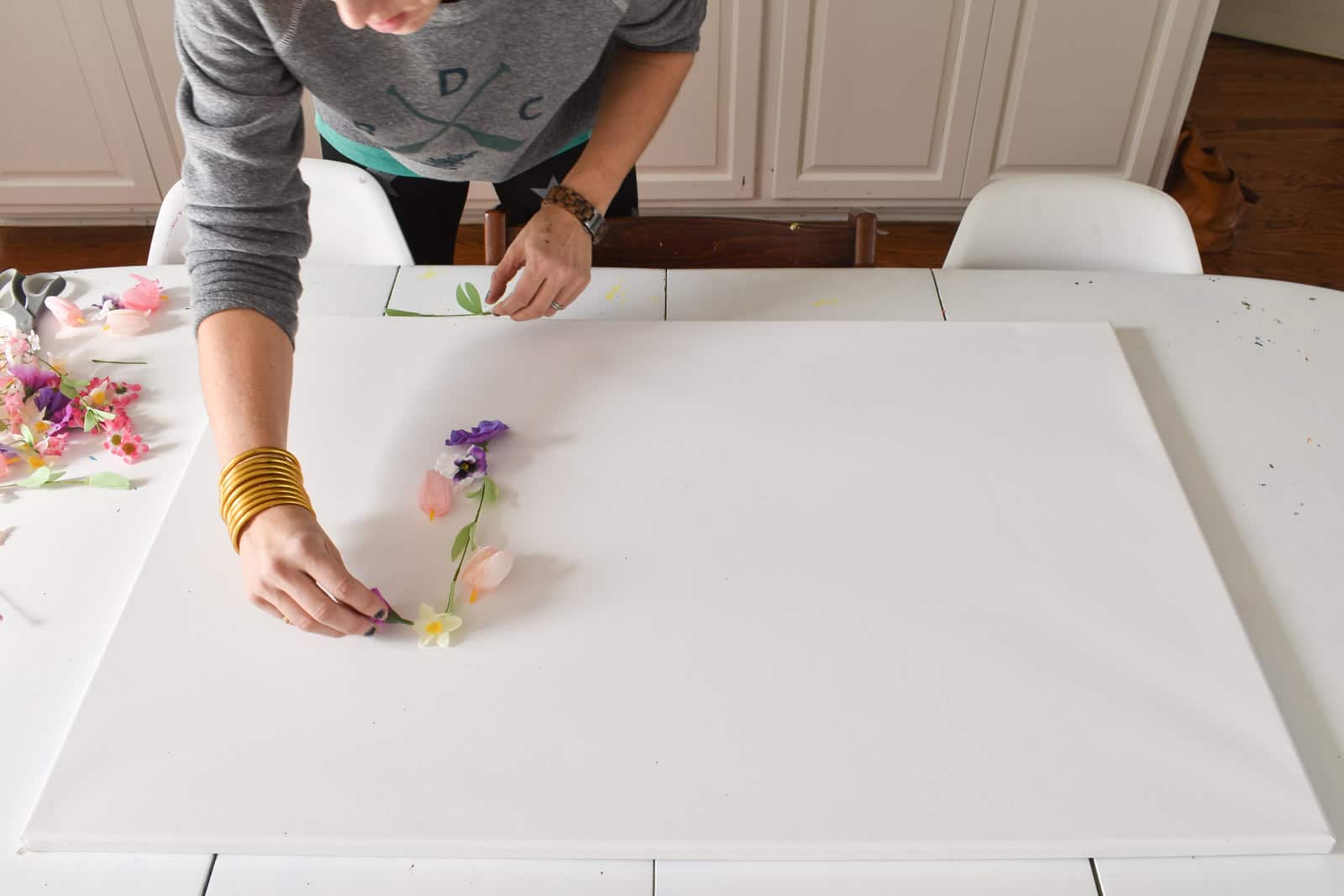 Step 4. Photograph
I stood above the canvas and tried to take a picture directly above the flowers. Natural light is always best and, for something like this, a diffused light will mean less shadows so try to avoid a bright sunny window.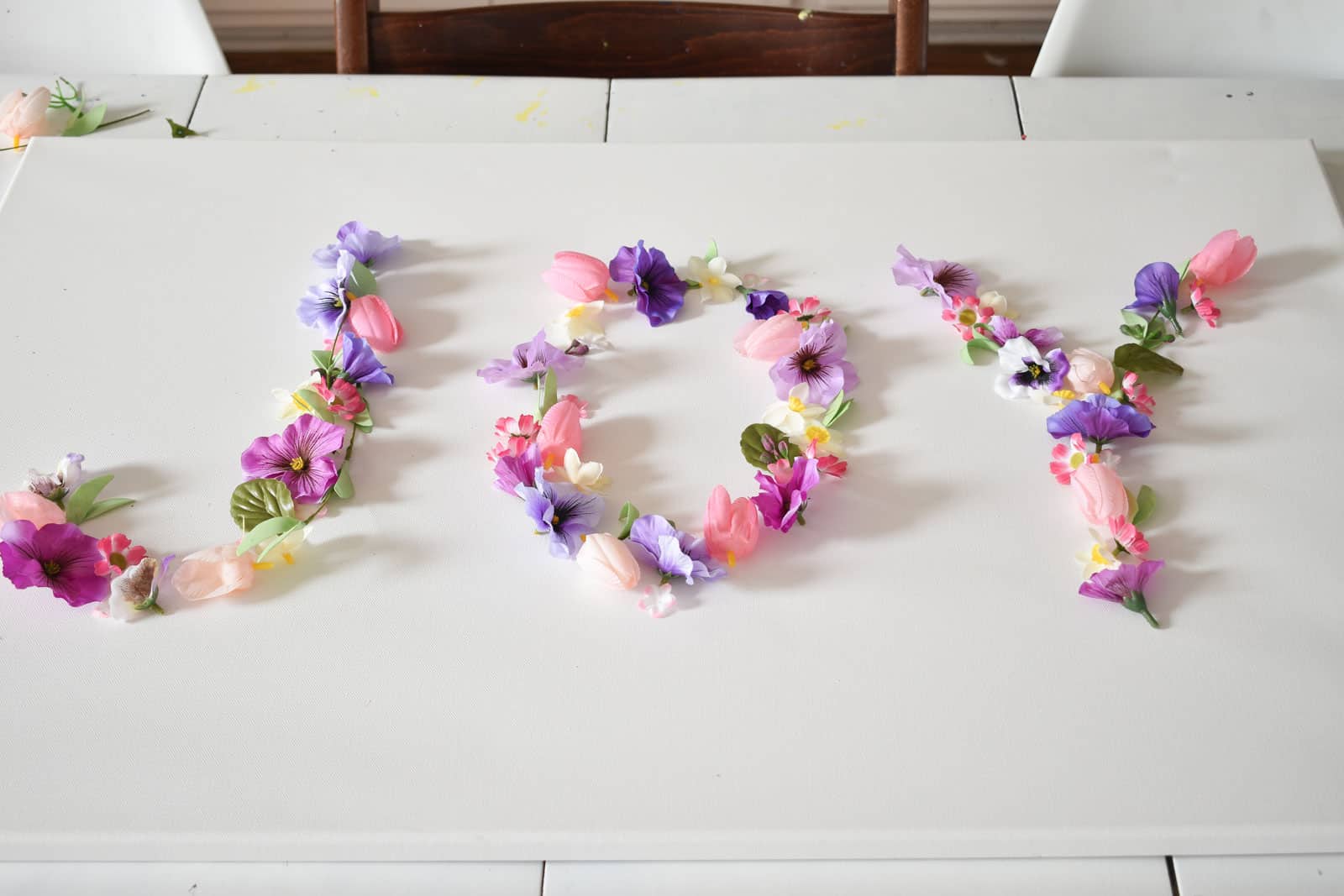 Step 5. OPTIONAL: Edit photograph (Nerd Alert!)
I use Lightroom to edit my photographs and the adjustment brush set to a high contrast with the automask checked helped remove any variation in the white background. If you *don't* use Lightroom… this will sound super geeky so sorry!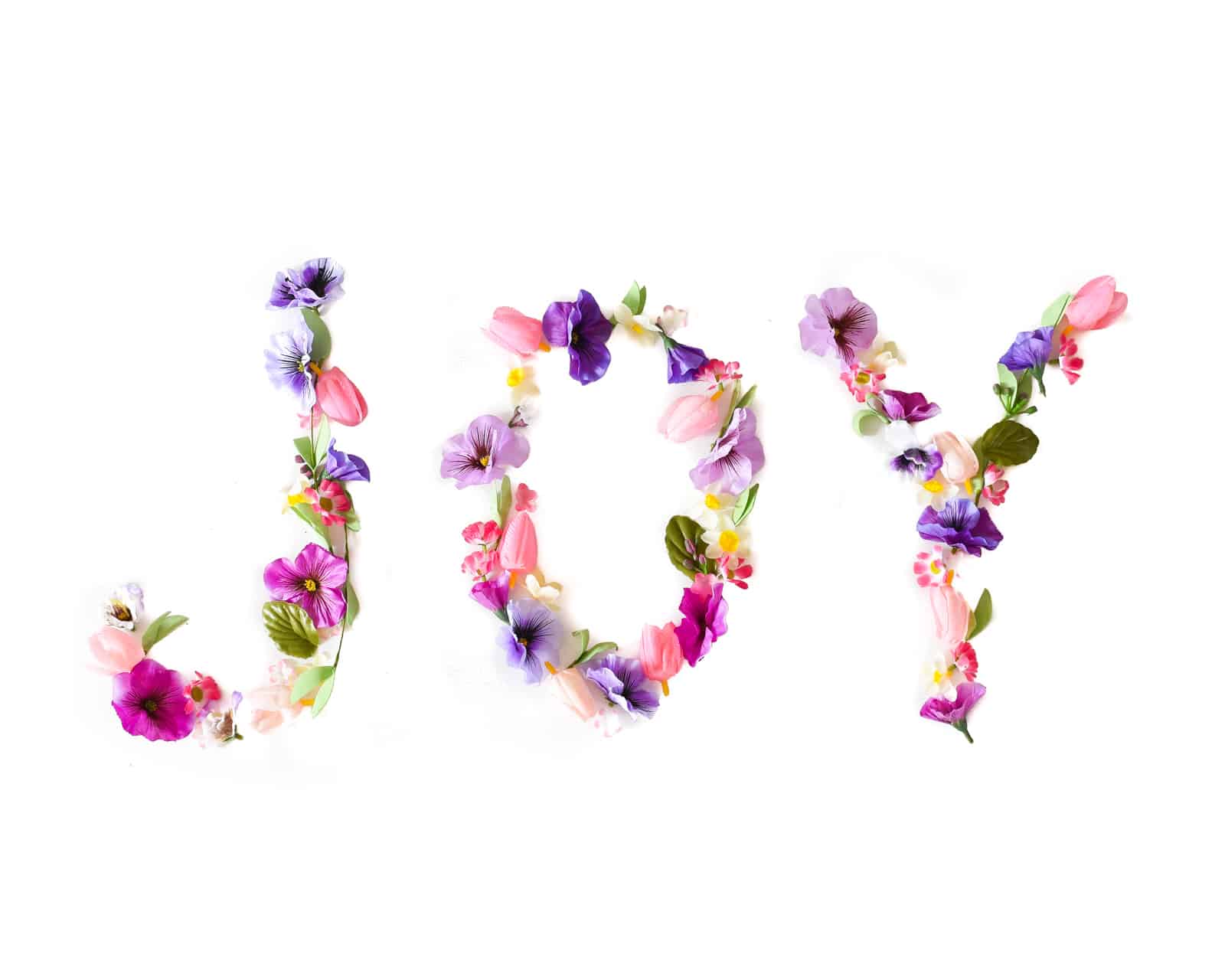 Step 6. Print
I use our local Walgreens and can usually find a coupon. This was printed out as a poster to fit a basic Ikea Ribba frame and it looks great! I think it cost $11?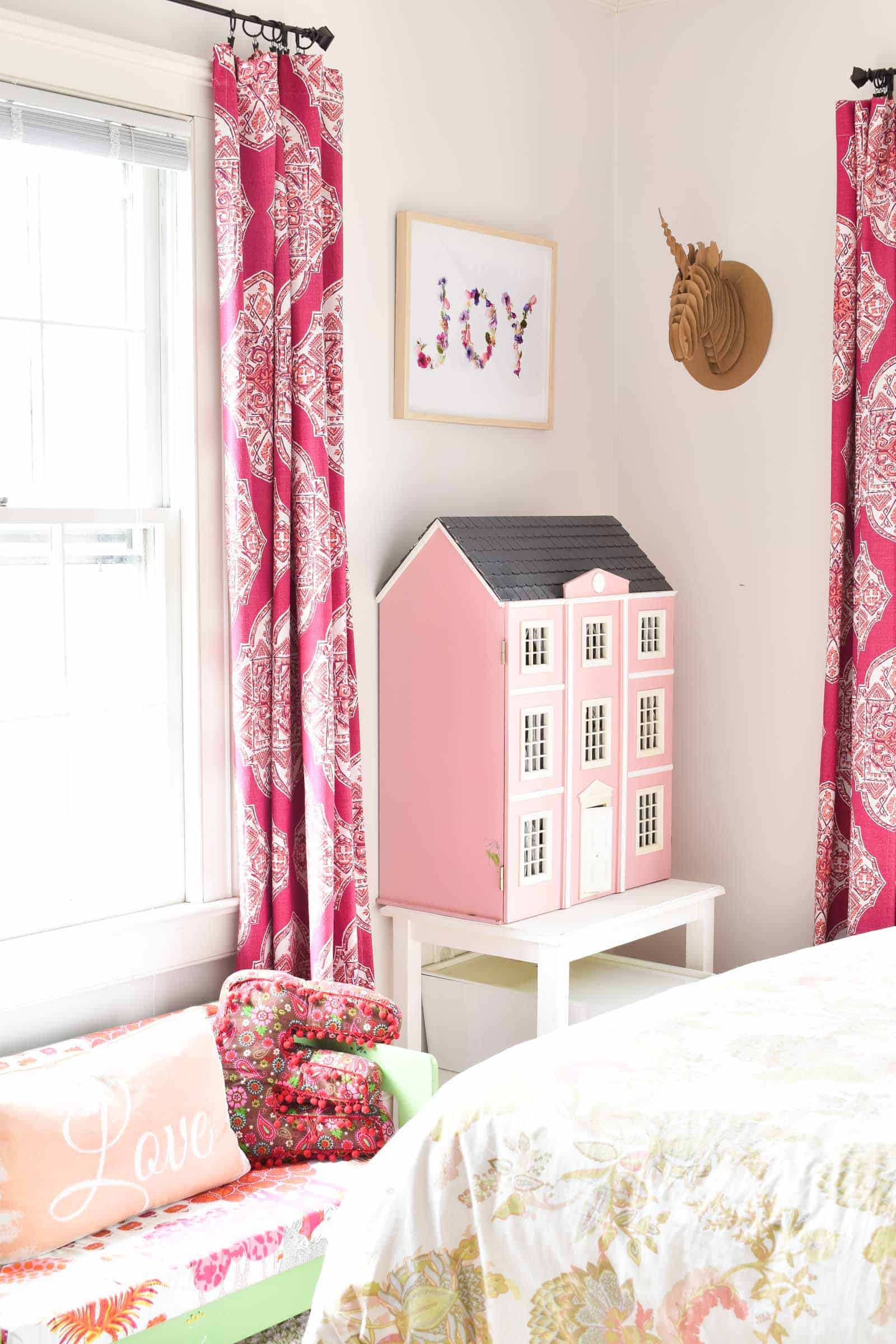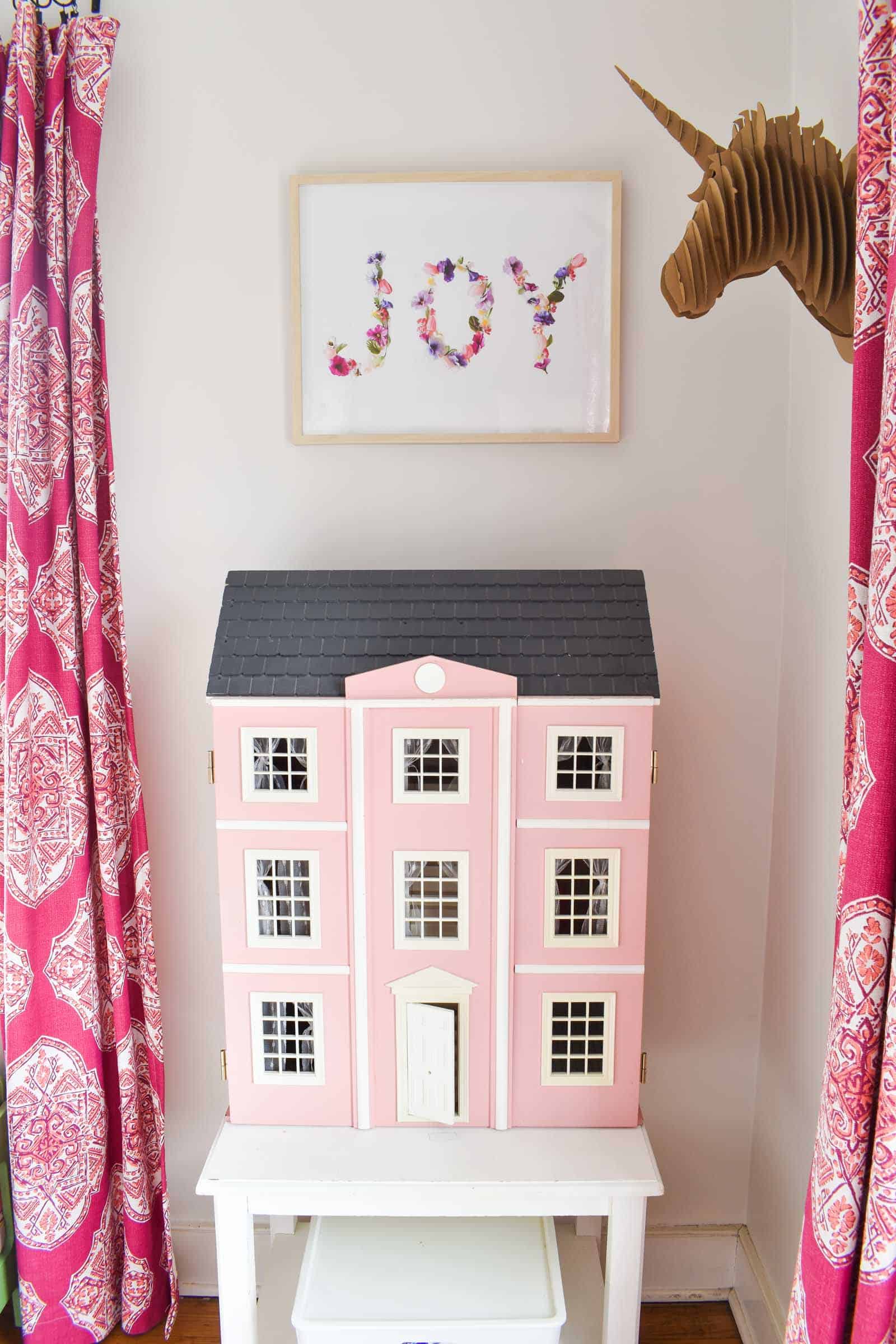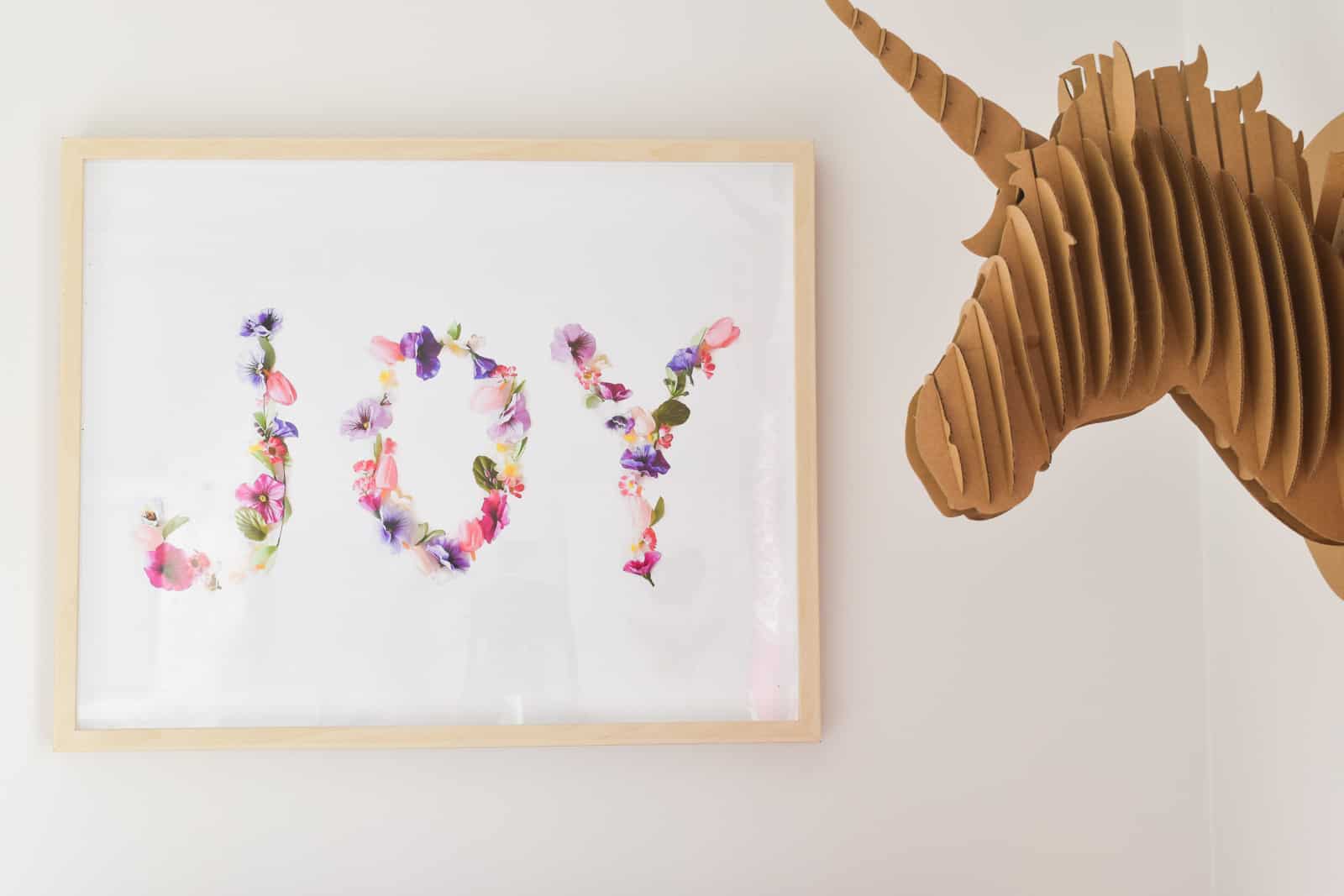 This project took under an hour and was SO fun to put together. I think this could be ADORABLE in a nursery and you can use the flowers to spell anything! What would you write with your spring flowers? To see more of Eleanor's fuchsia room, click HERE.
For further proof that it was the EASIEST project, I also made a video… as always, I'd LOVE you to click that little "subscribe" button on my YouTube channel!