What better way to greet your guests (aka UPS) than with a fun holiday welcome mat. One afternoon last week, I DIYd this whimsical Santa hat mat and I LOVE how bright and fun it is for anyone coming across our threshold this season.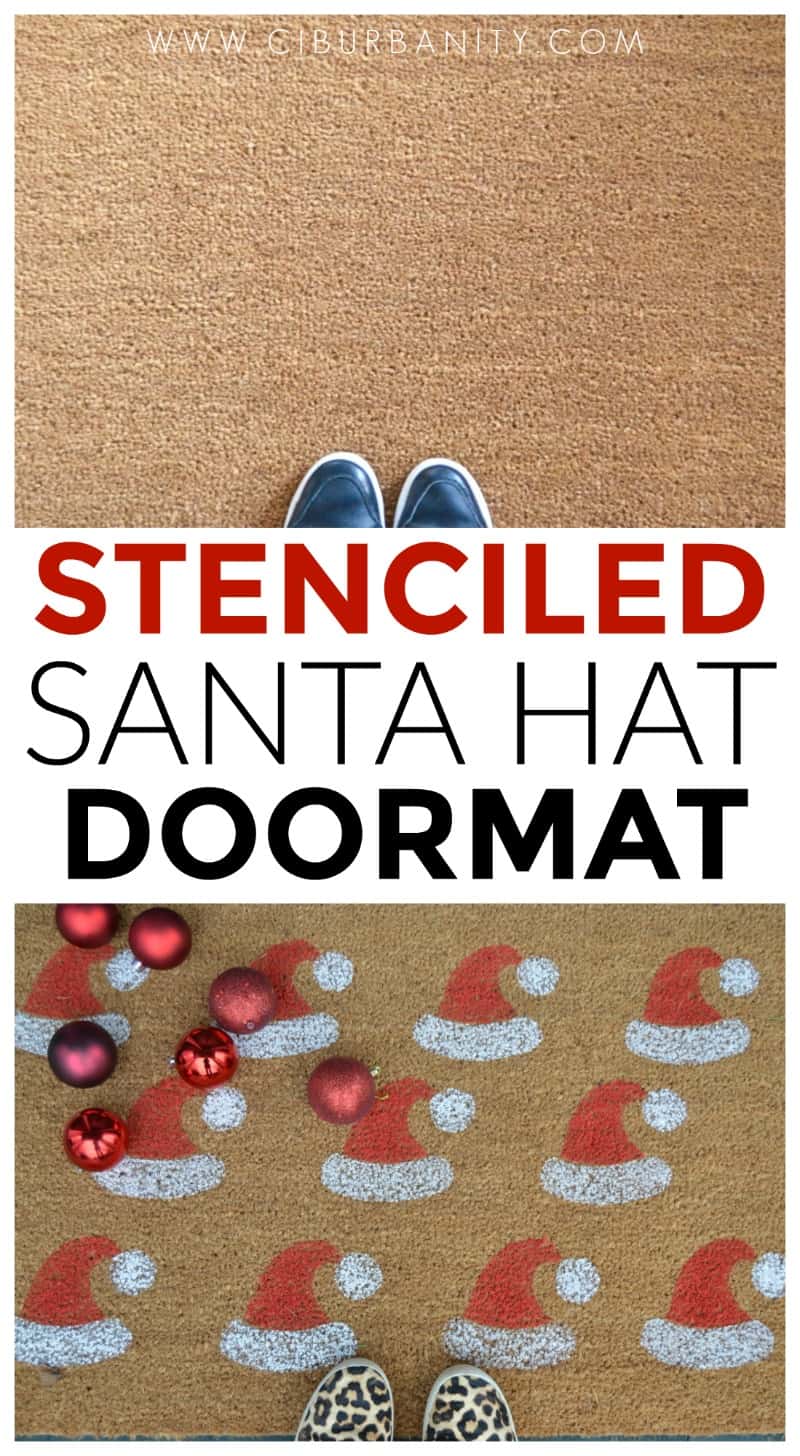 My favorite DIYs require little in the way of materials or time. This stenciled mat fits the bill… all you need is a painters tape and craft paint. THAT'S IT.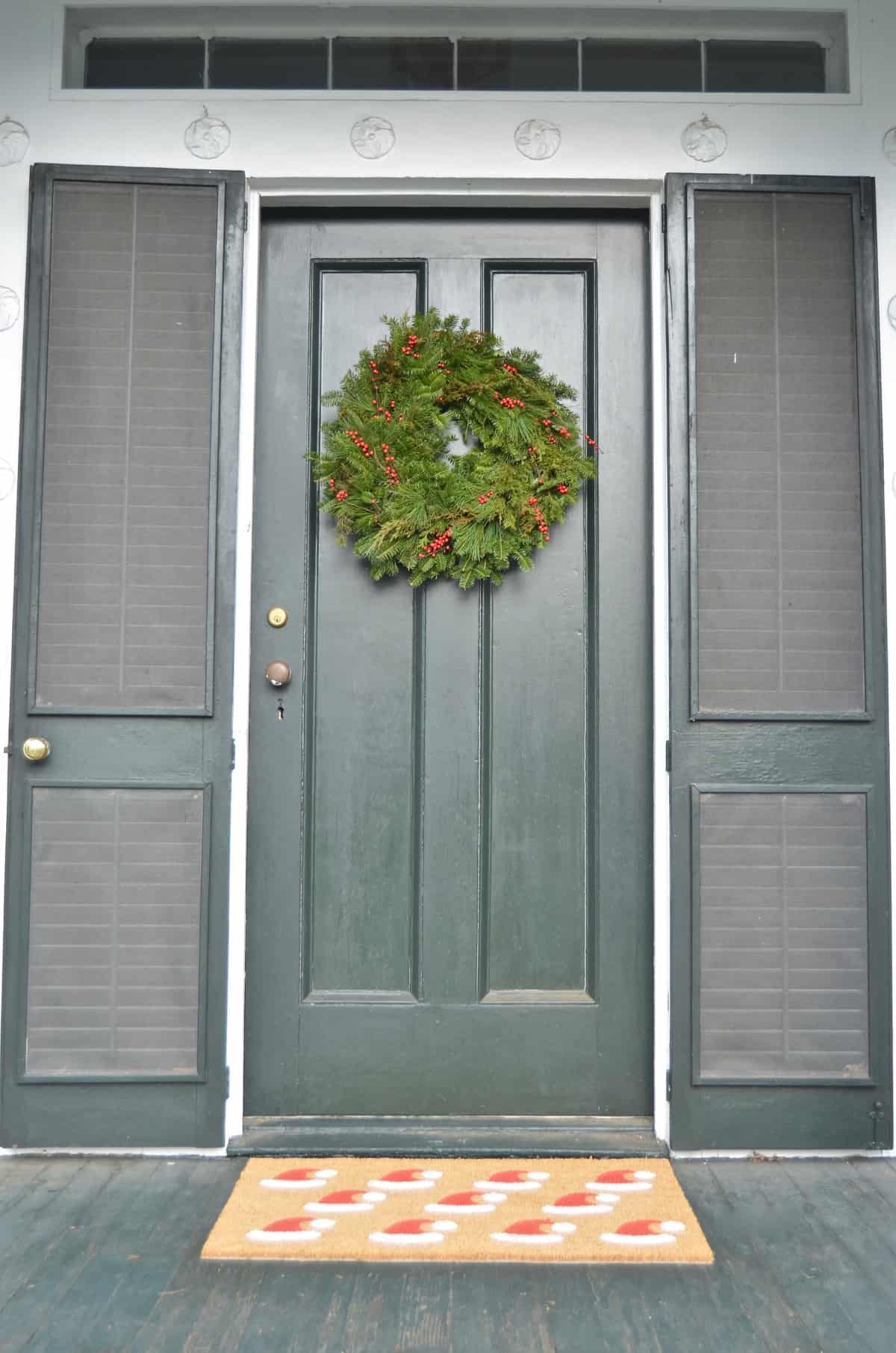 I'd love nothing more than to give you the full 411 on this tutorial, but I need to send you over to eHow for the complete step by step.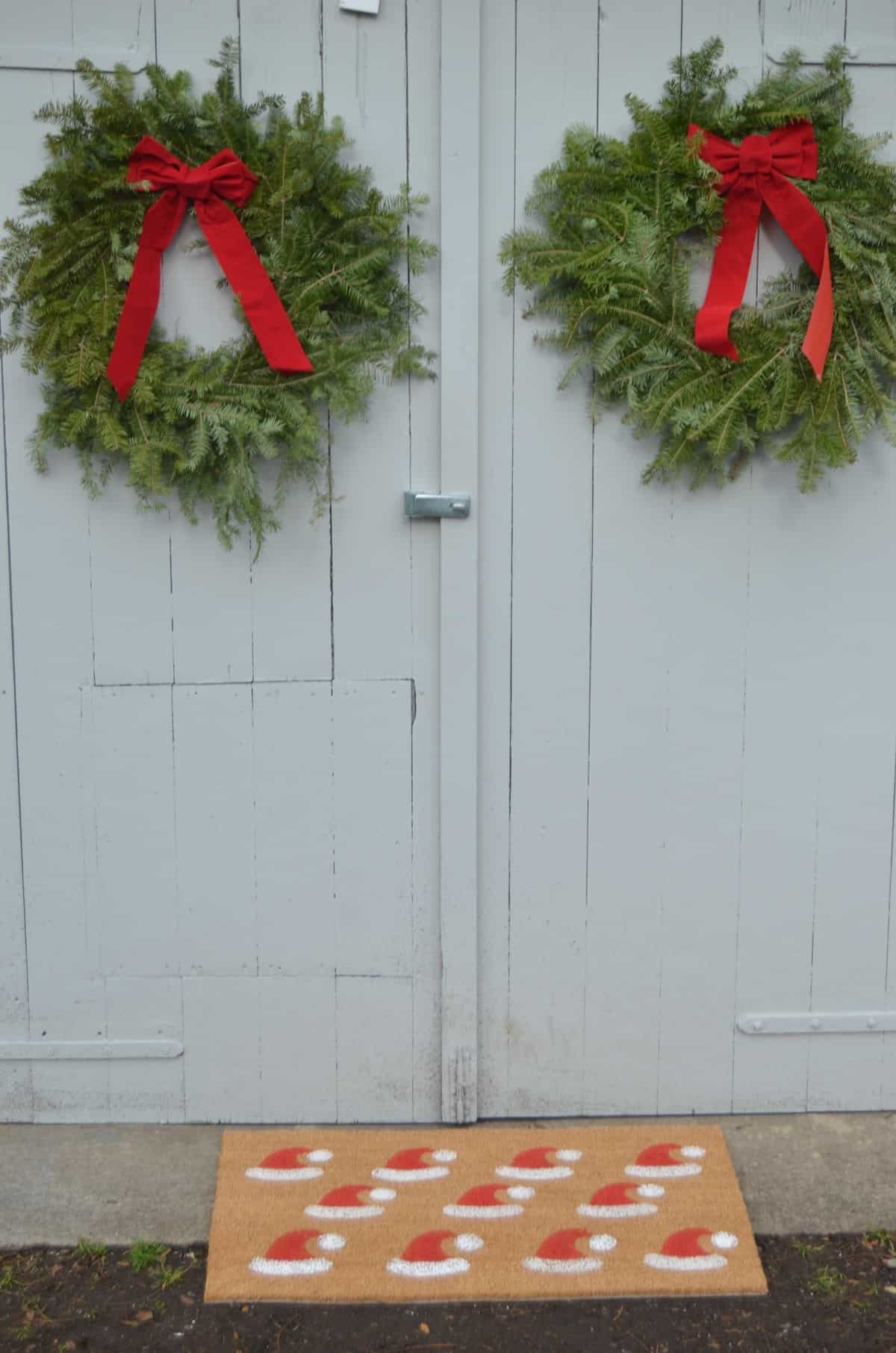 For under $10, give the big man a place to wipe his feet when he pops down your chimney!