Because of our garage demo, I no longer have an obvious place for flea market/ Craigslist scores. Check that… the new obvious place is smack in the middle of our living spaces. Sorry, Family, this is how I know there might be a problem… but can a girl ever really have too many upholstered benches?
How to Upholster a Bench with a Throw Rug
A couple of weeks ago, I snagged an amazing chair frame on Craigslist. When I went to collect it, this was what I walked into.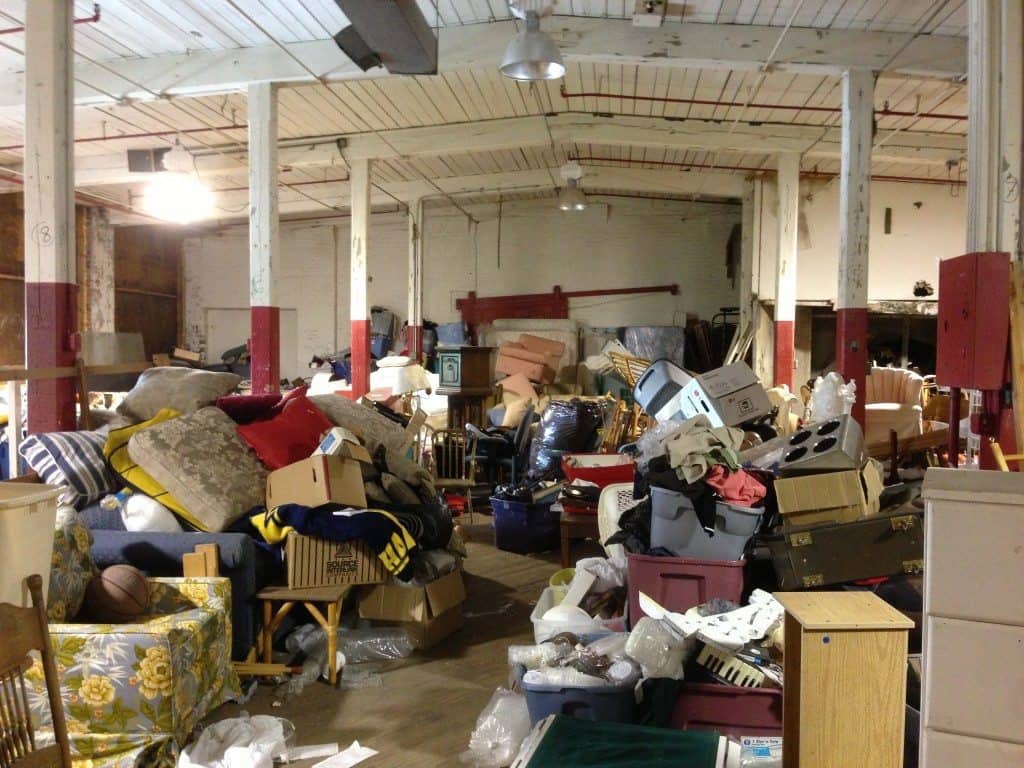 Clearly I don't value my personal safety as much as I should and clearly the thought of so much untouched goodness got the best of me. I went traipsing on in. Most of the stuff was pretty beat up and I knew with our impending construction that I didn't have room for anything too substantial. But, a bench or a small table aren't that big, right? Bam! (Full materials list at the end of the post.)
I loved the legs on this bench (as is often the case with furniture) and I figured I could easily give it a new look with some paint (maybe), padding and whispering a few sweet nothings.
Every time a Wisteria catalog comes, I notice these amazing benches (affiliate) sometimes upholstered with a heavy tapestry-like fabric.  I went back and forth and back and forth about spraying the legs a nice high gloss black, but ultimately left them untouched since the dark stain was in pretty great shape and seemed to coordinate with my 'fabric.'  And that saved a step!
Okay, let's talk fabric, shall we? I happen to have a stash of these lightweight small throw rugs that I grab from Homegoods/ Marshalls/ TJ Maxx whenever I seem them. For this project, I chose the narrowest one I had on hand since this bench is a lean bean.
This is a basic 1″ foam (affiliate), but the good news is that because I'm using the rug as my upholstery, I don't need quite as much padding. I cut the foam to be slightly larger than the bench top and wrapped my rug around top. The bench has a sizeable overhang so I didn't even bother to unscrew the top from the legs… I just stapled along the bottom edge and trimmed the fabric.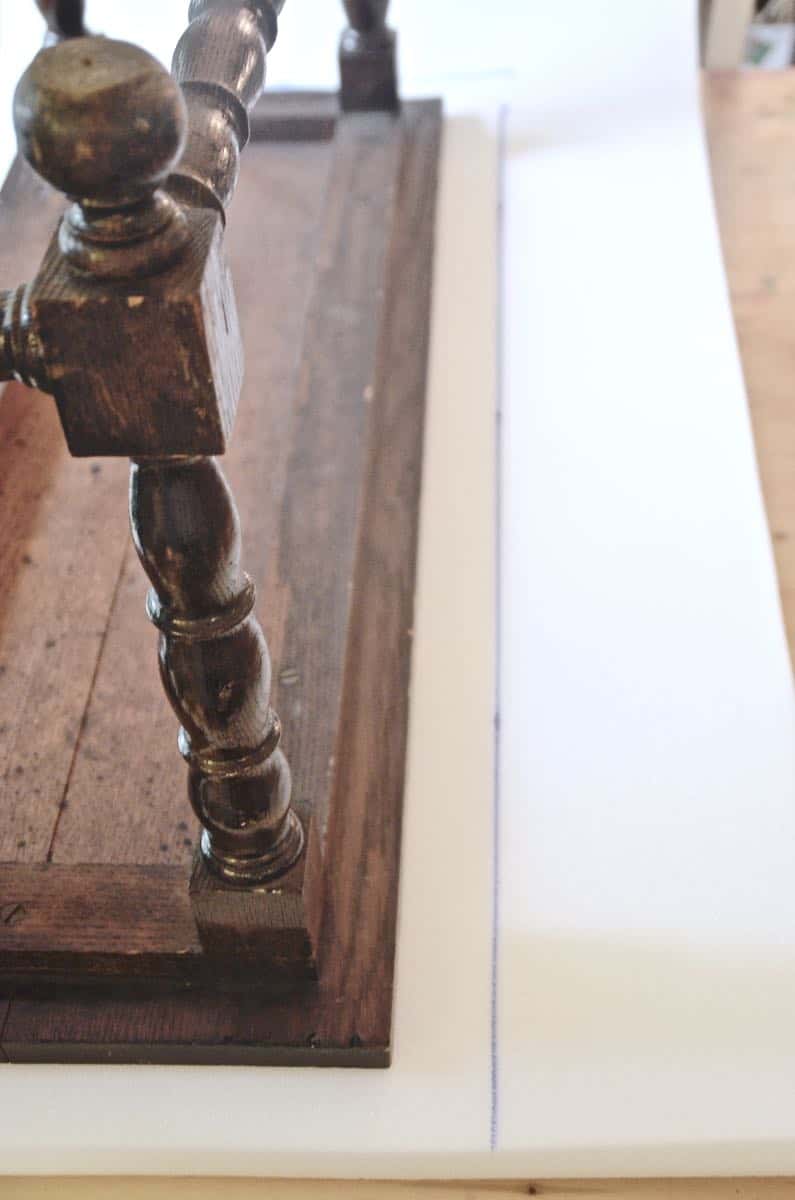 The rug wrapped around the bench perfectly on the width so no cutting required.  I cut a notch out of the corners of the foam since the rug was going to be so thick wrapping around.  (Incidentally, I used upholstery tacks to secure the corners since there was no way the staples would do the trick.)
To add a little pizzaz, I reached for a box of nail head strips (affiliate) that I've been sitting on. These are a great 'cheat' for a project like this as you only hammer in every 5th nailhead and the others just come along for the ride. Makes the spacing perfectly uniform and you have to hammer in a million or so less nailheads.
For anyone who likes to know the price breakdown, the bench cost me $20, the rug was $12.99 (I think). (I had the other materials on hand.)
Materials for Rug Upholstered Bench
(Affiliate links included for your convenience.)