I love a chic and rustic planter, but they can be a budget breaker. Thankfully, they're easy to DIY, don't require any fancy tools or supplies and will cost you under $20! Full material list at the end of the post, but you're going to need some concrete, and a bunch of thrifted containers.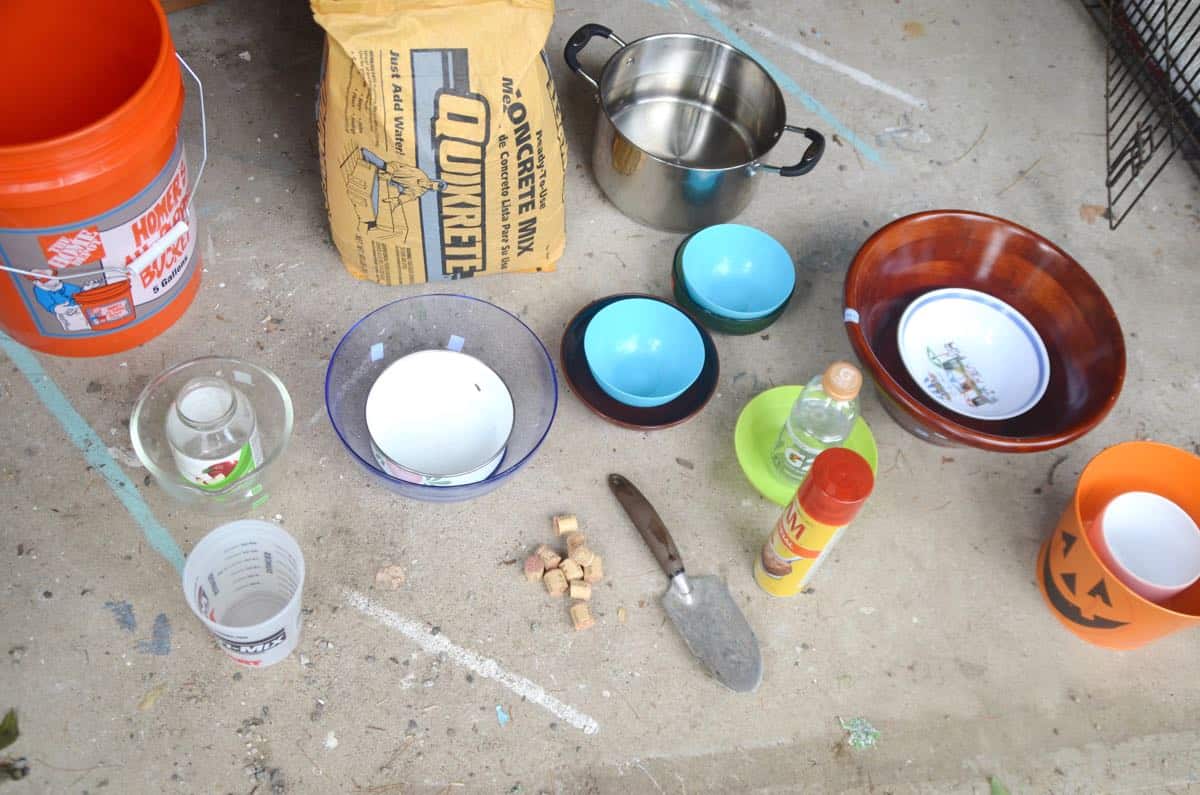 How to Make Concrete Garden Planters
Step 1: Mix the Concrete
I used Quikrete concrete powder from Home Depot. It comes in an 80 lb bag that is like lead; this tiny little bag is immovable without grunting and straining and generally looking awful. The instructions say to mix the entire 80 lb bag with water, but that was obviously too much for my handful of garden containers so I mixed smaller batches at a time. Getting the ratio was a little tricky: I found one website that said 54 ounces of Quikrete to 4 ounces of water would work so I started with that. The concrete seemed a little gritty and dry so I added more water until it was the consistency of peanut butter (maybe 8-10 ounces water total); I've seen some folks mention a 1:4 ratio which is actually pretty close to what I did. (Affiliate links included in this post.)
Following the tips online, I donned my gloves and mixed the concrete by hand. FYI, latex gloves don't stand a chance against the grit and rocks of concrete… the finger tips tore immediately so I might as well have been using my bare hands. Rubber gloves would have been a better idea.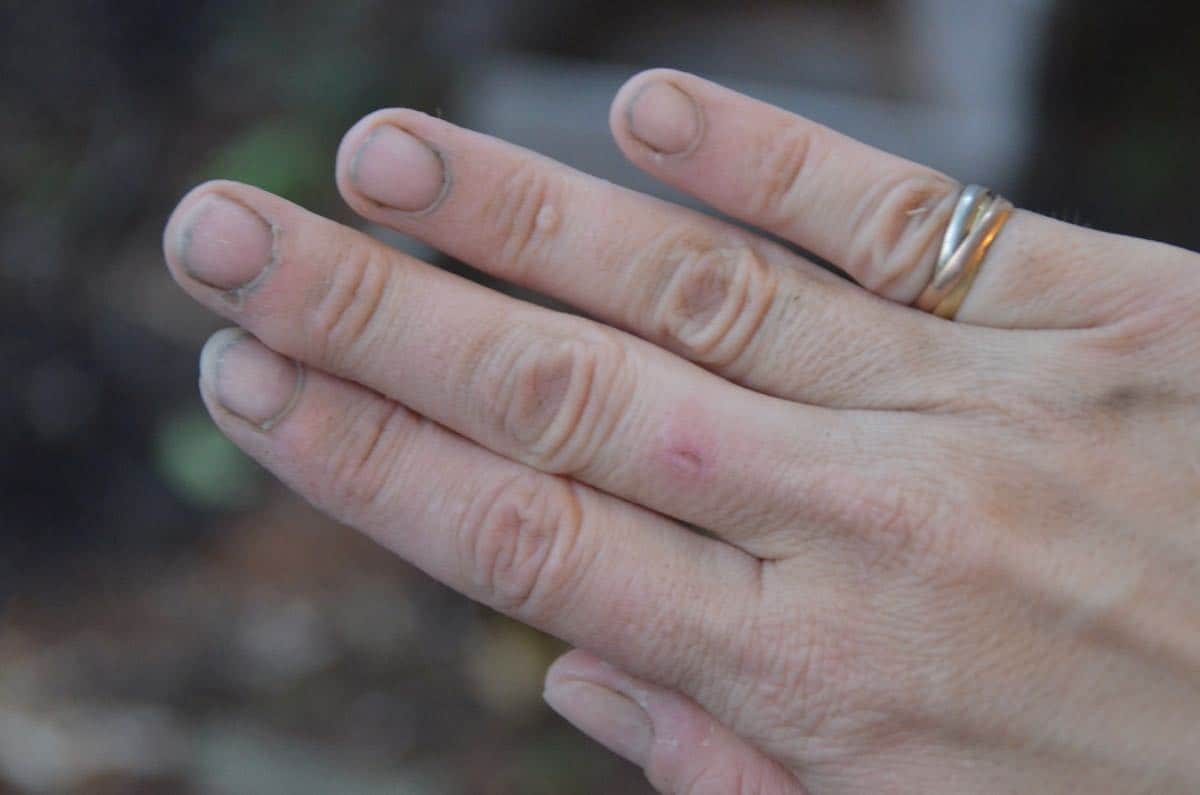 For the first mold, I filled up the bowl and tried to press the center container into the concrete. I found that the concrete was way to thick and dense to easily press into, so I ended up filling the bottom inch, placing the center container, then filling in the concrete around the edges. Because these are going to be planters, I wanted a drainage hole. Many of the online tutorials I saw mentioned that drilling this drainage hole was difficult so I used a cork (cut in half) to create the hole in the mold. I poured the first inch of concrete, pressed the cork into the bottom, then set the center container on top of the cork before filling all around.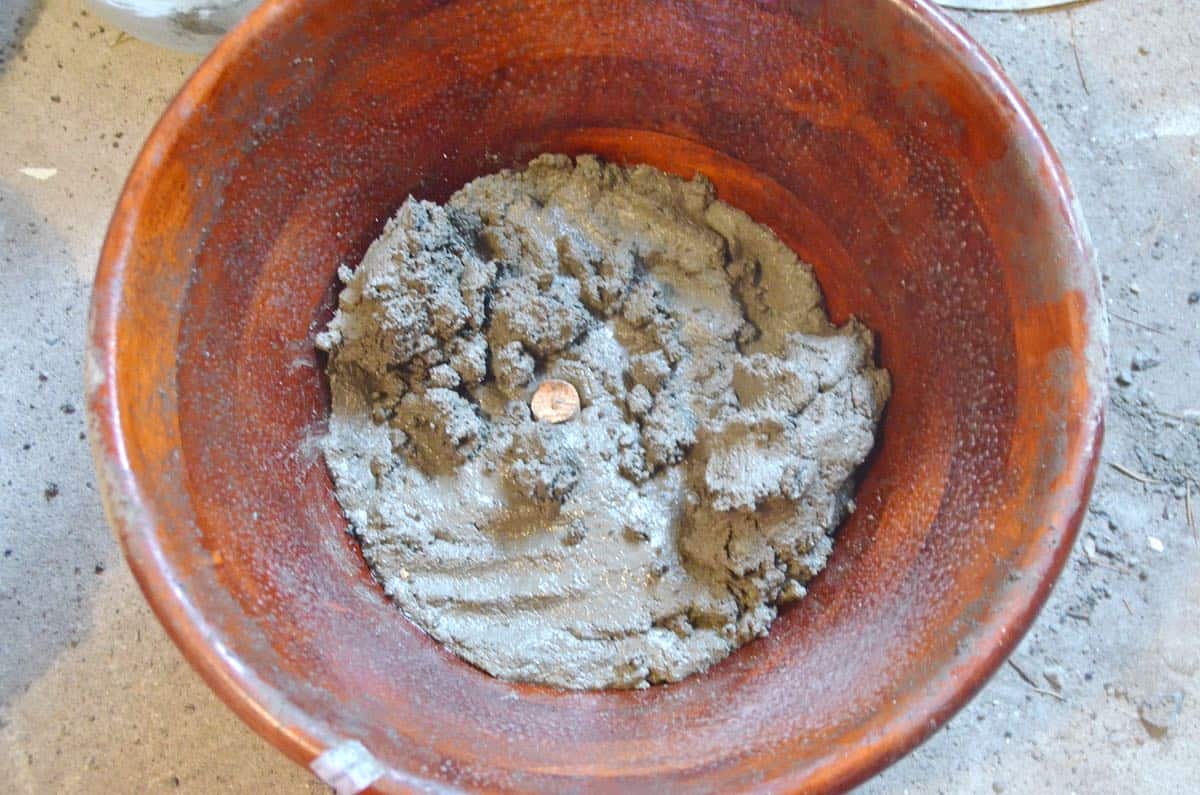 The concrete takes 4 days to set. Most of my containers came out pretty easily, but I had to manhandle and tap some of them with a rubber mallet. This first batch was perhaps a little TOO rustic.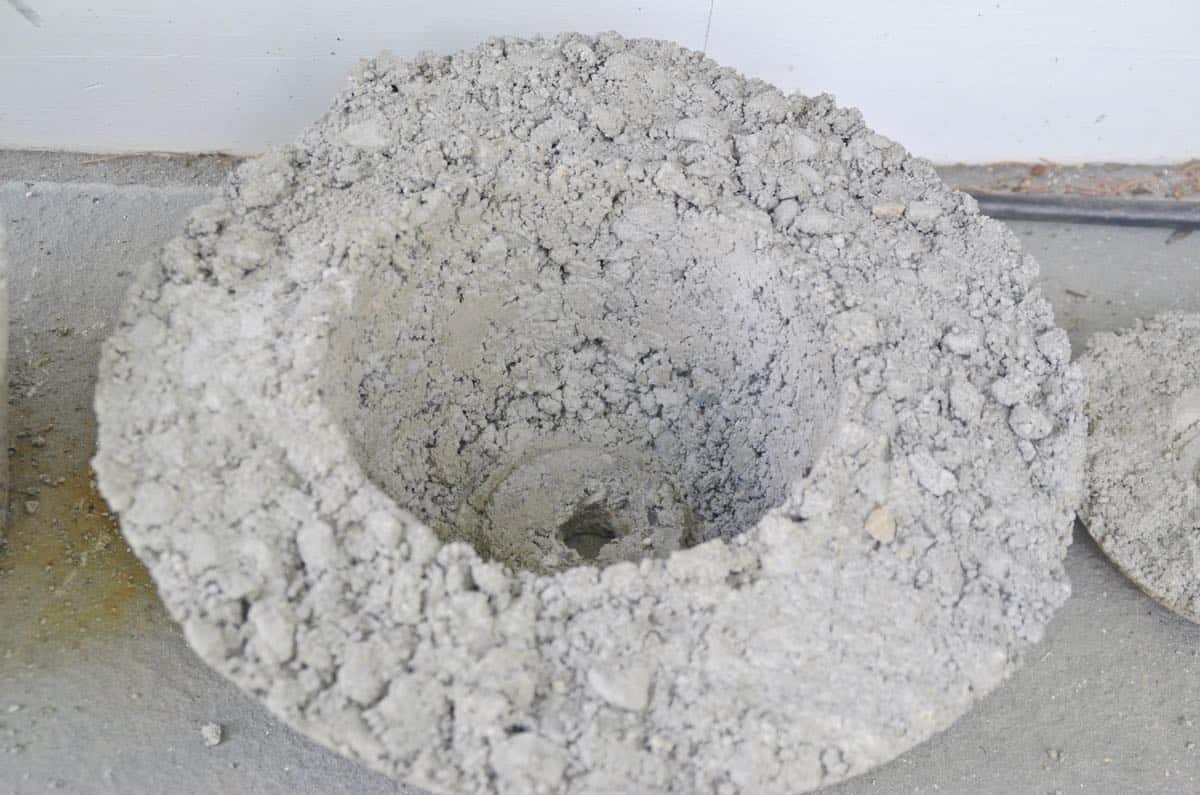 The concrete mix had lots of pebbles and grit and it just didn't look as smooth as I would have liked… perhaps I could have mixed it better, but I still had half a bag left, so back to the workroom (empty pre-demo garage). This time I used a sieve to remove all the pebbles and had a smooth powder remaining.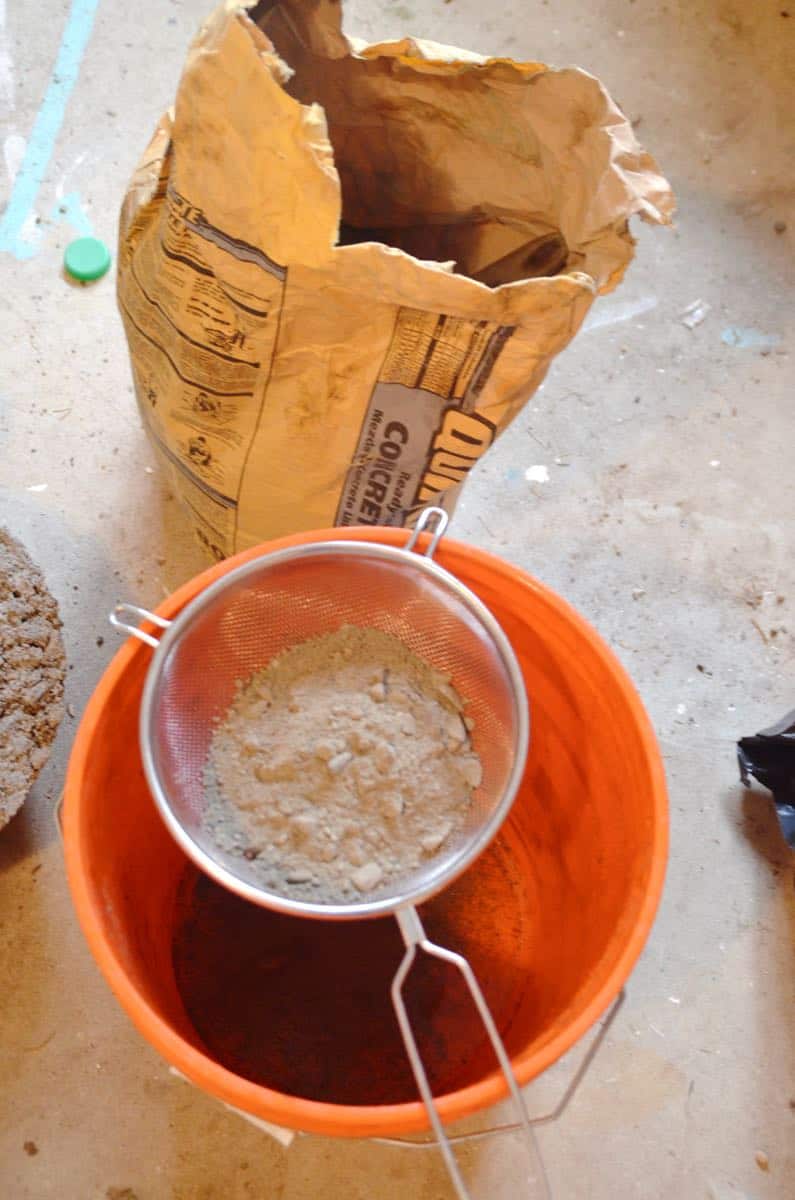 This mixed up MUCH easier. I didn't measure this go round and just added water until the consistency was a little runnier than peanut butter… maybe cream of wheat or grits. Because the concrete no longer had the cumbersome pebbles, I was able to press the inner mold into the concrete much easier like the tutorials online had mentioned. I tapped the containers against the ground to remove air bubbles and smooth out the surface… feeling MUCH more encouraged, the waiting game started again.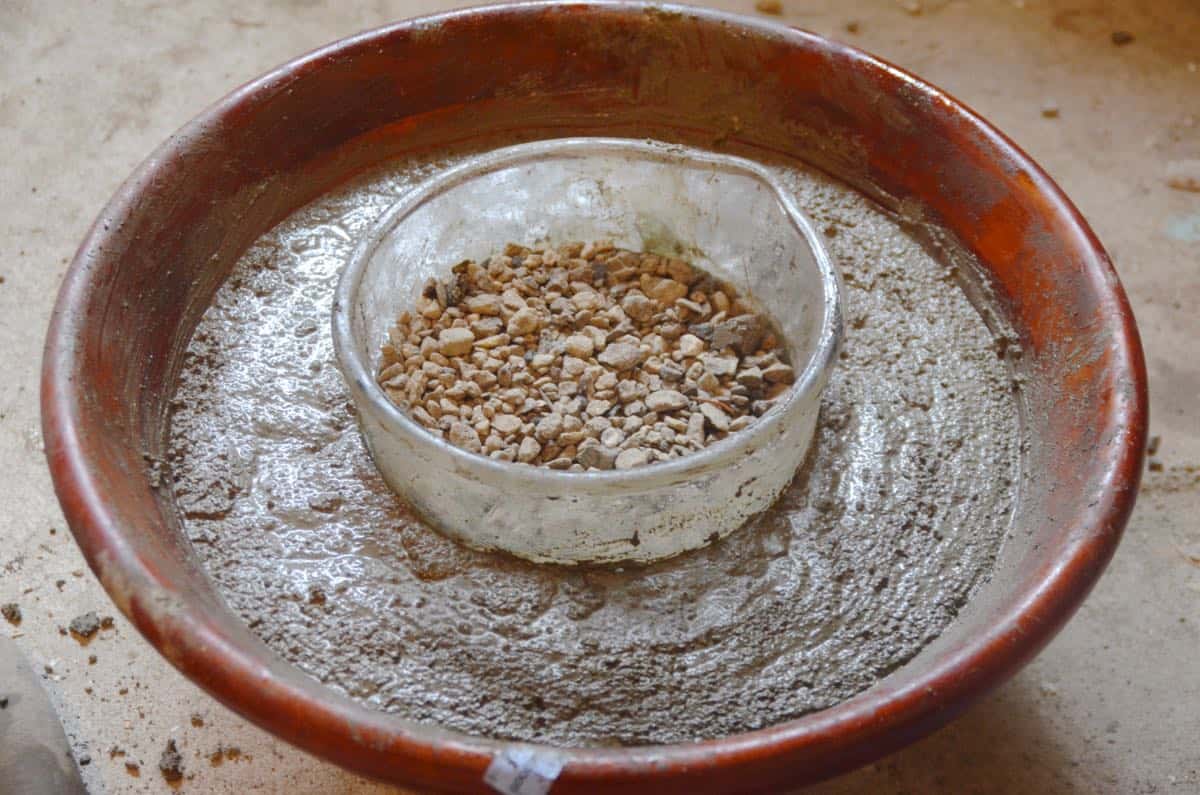 Sure enough, batch #2 sans pebbles was a winner. Here's the comparison of rough vs. smooth. Turns out the rough concrete doesn't look so bad once planted, but I still prefer the smooth finish. For another $3.75, I might just splurge on another bag of concrete and play around some more. Did I mention, I'm obsessed?!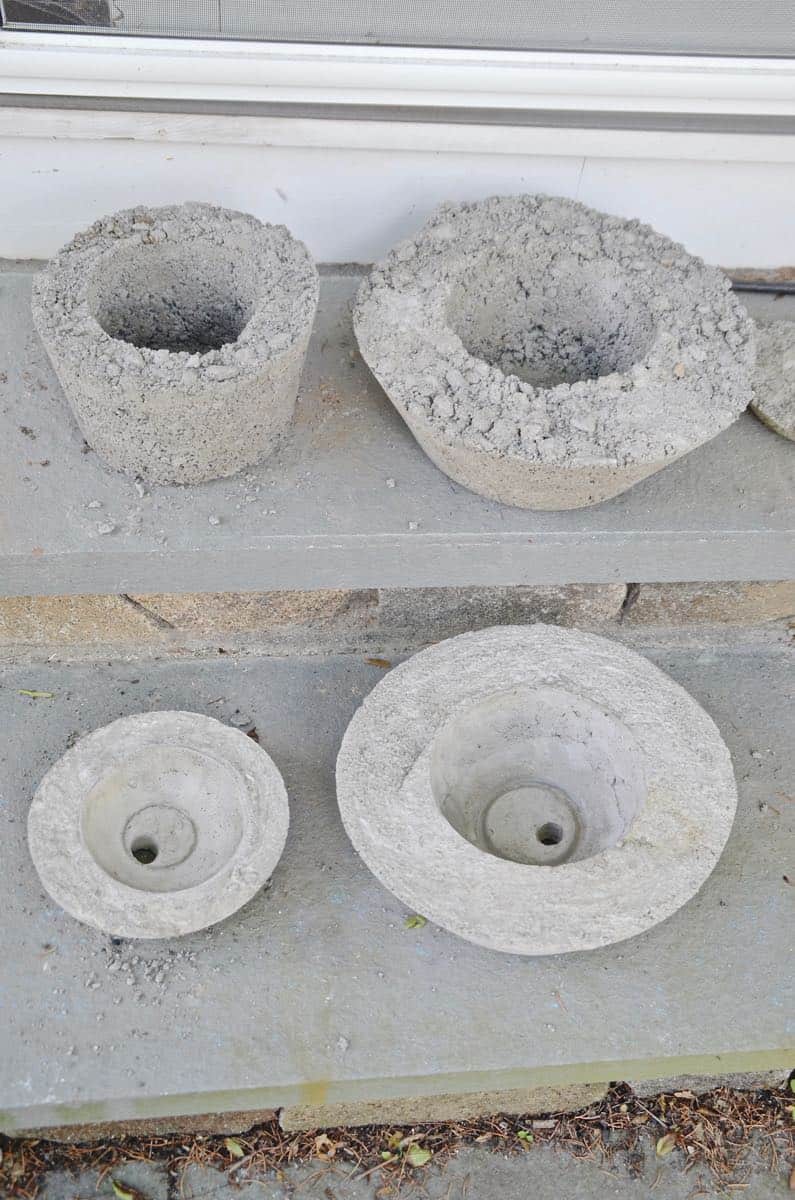 What a difference a few days and a bag of concrete can make!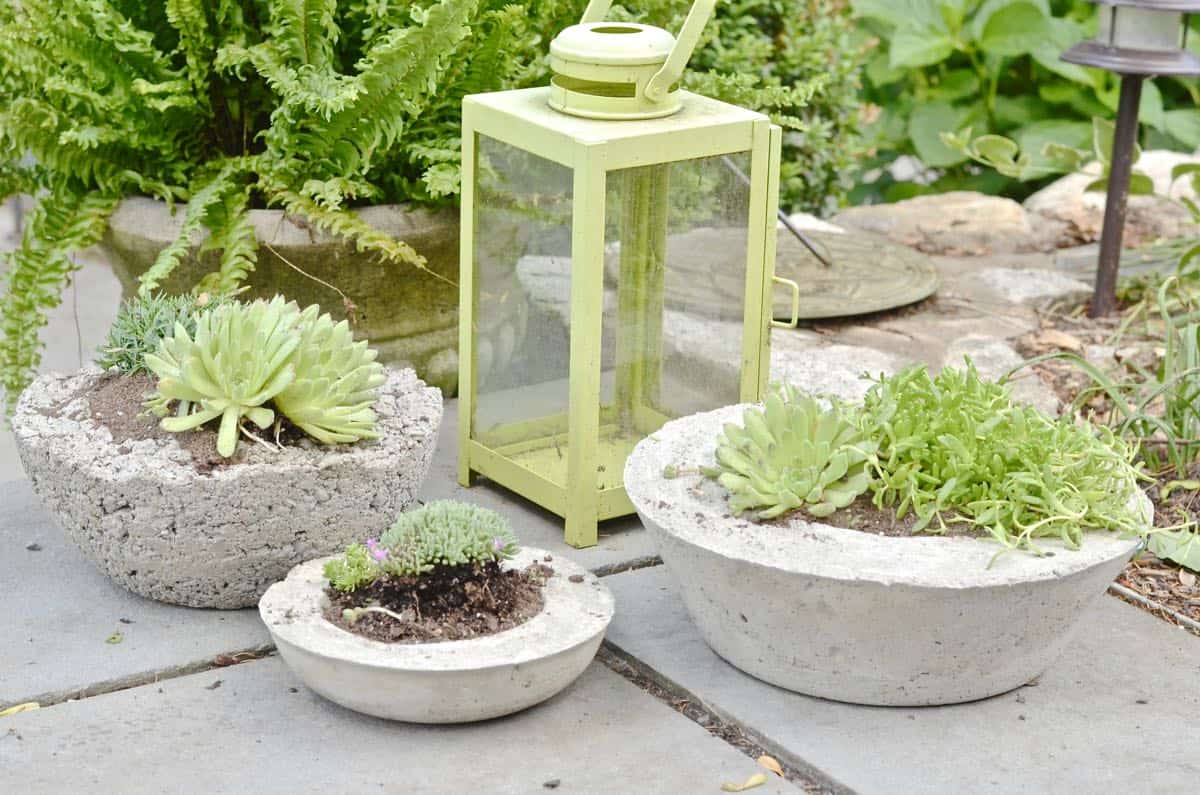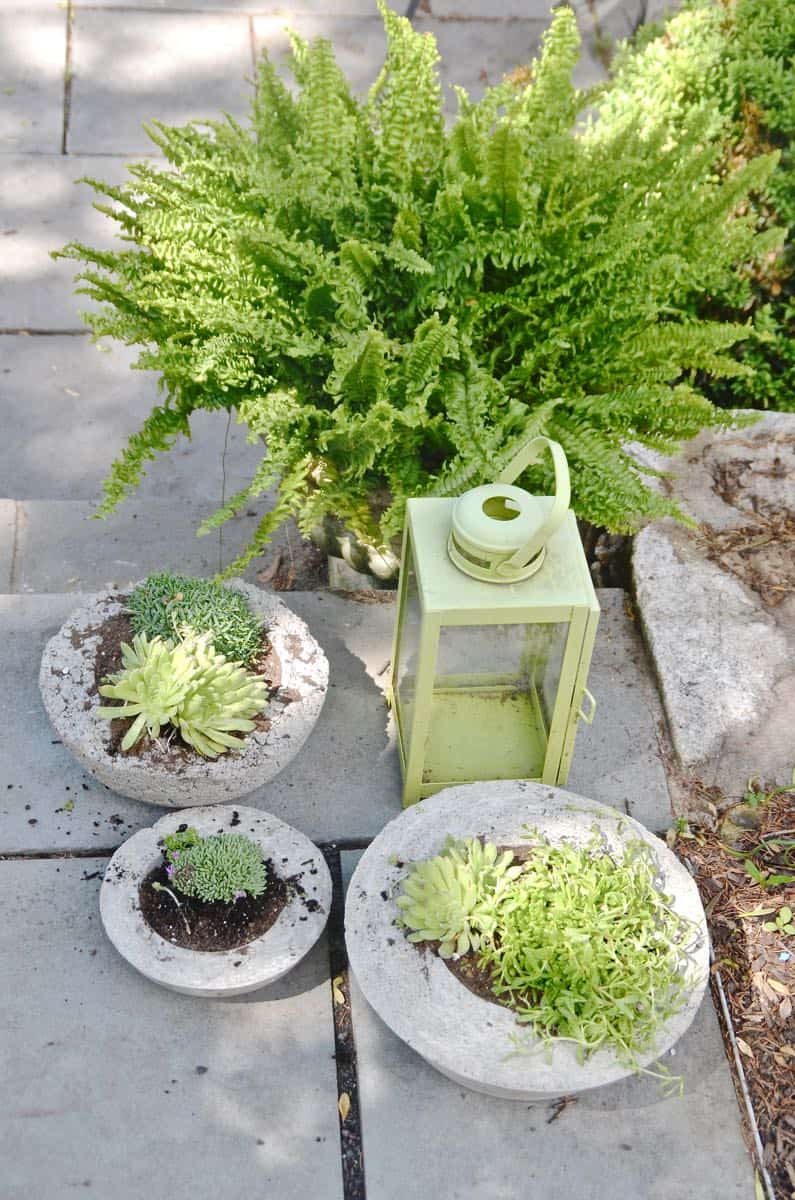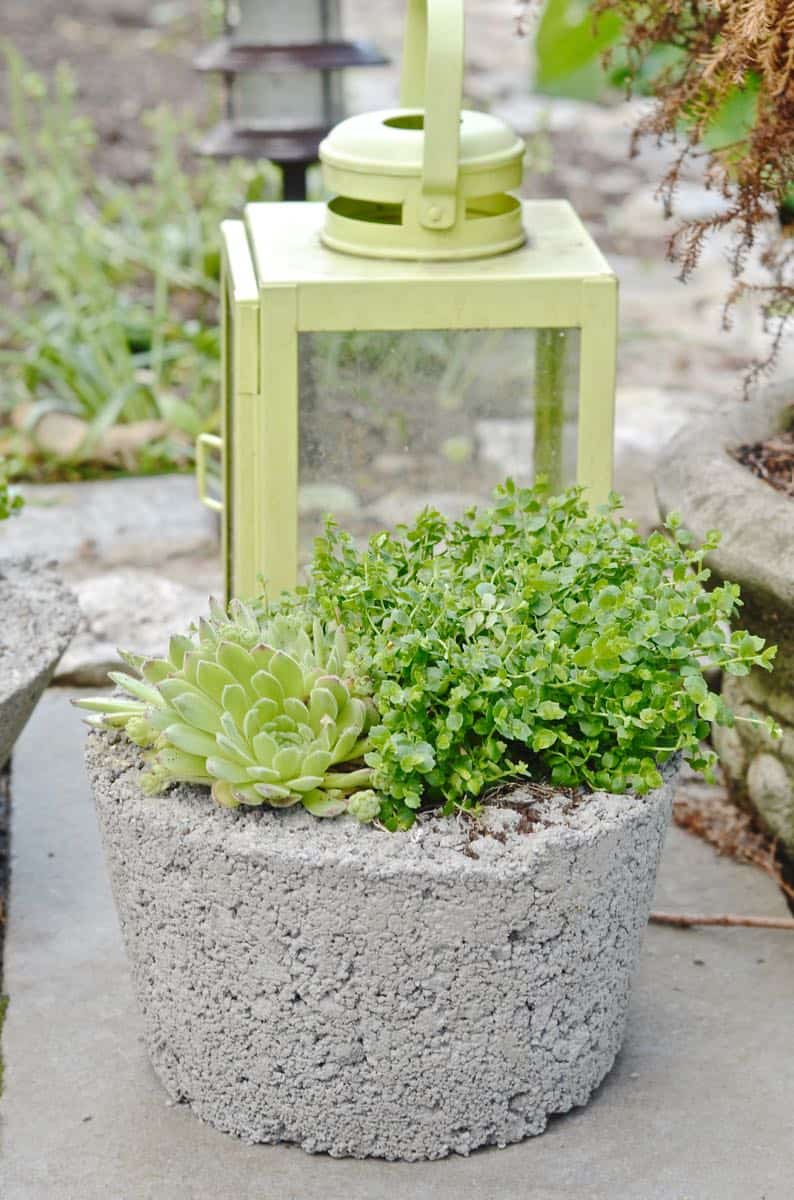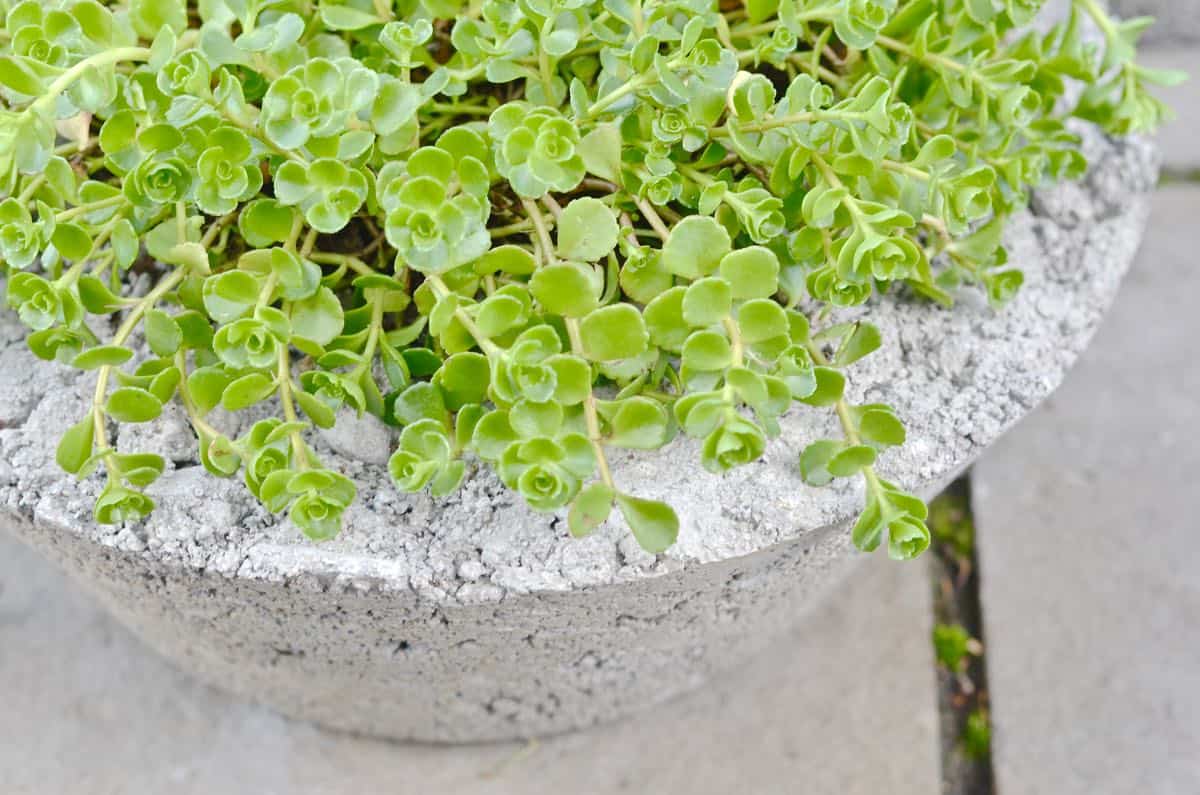 Like concrete? I also made this fun fountain!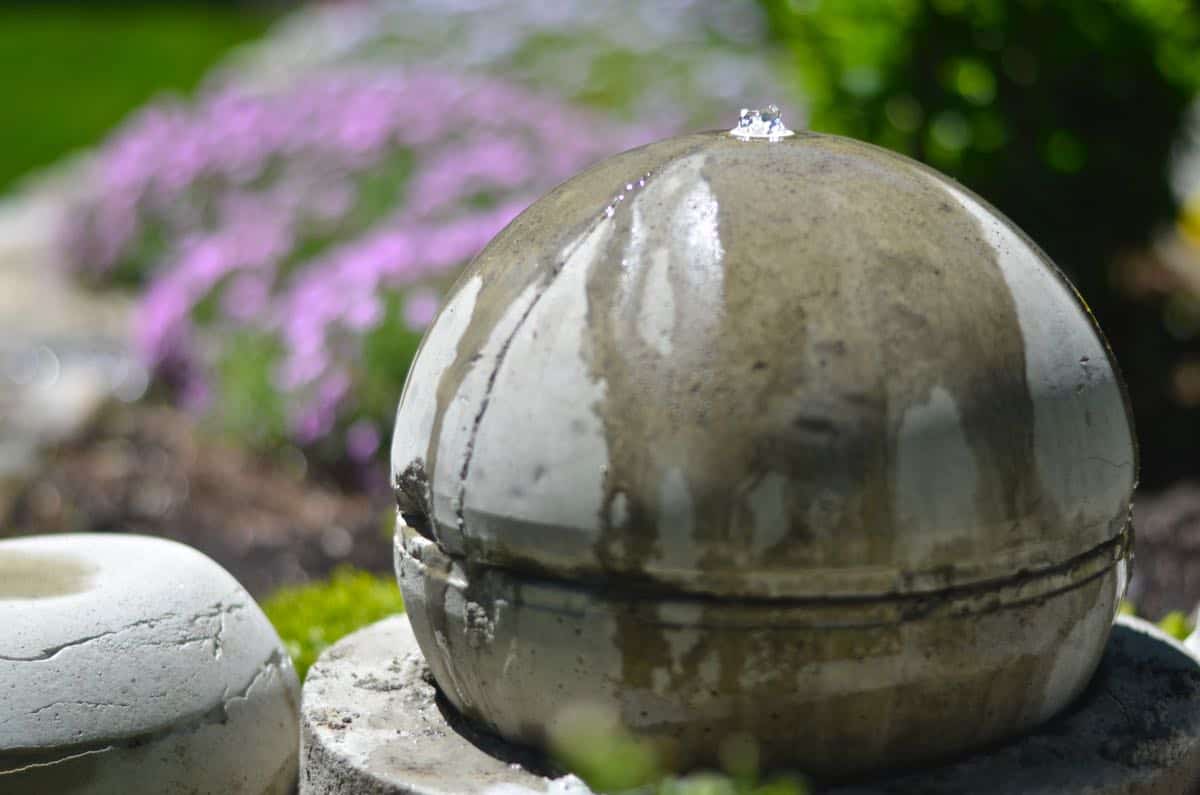 I also used concrete to refinish an ugly and dated countertop!