Sunday Seven with Erica Reitman
Psssst… this post *might* contain affiliate links: see my disclosure here.
A few months ago I begged my sister in law for a tutorial on snap chat. And something clicked. I wanted to see ALL THE PEOPLE on snapchat. That meant I started following cutting edge feeds like Kim Kardashian and Kylie Jenner and NYC Housewife Ramona Singer. It ALSO meant I was introduced to the person I'd like to nominate as my spirit animal: L.A. Designer Erica Reitman. If you're looking for distressed wood and shiplap and daily motivations… Erica's not the google search I'd start with. BUT… if you want varsity vintage styling and GIFs to make you snort and pithy observations that make you simultaneously reach for an iced mocha latte, your remote control AND your flea market cart… get your eclectic loving bootie on board with Erica Reitman.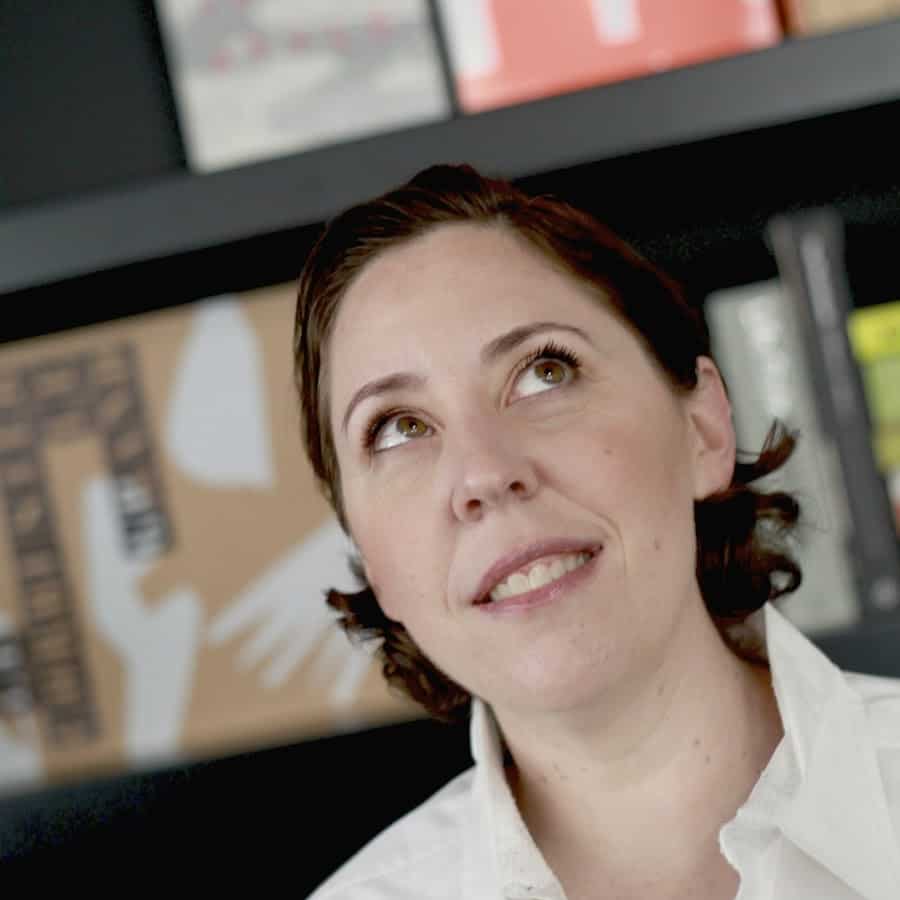 When I emailed her about the Sunday Seven, she prefaced all her answers with the fact that she's not a "blogger" in the traditional sense of the word. She writes for HGTV online, Elle Decor online, works with private clients doing design boot camp and is generally a touch point for all things vintage and maximalist and awesome. Also, pretty sure she was hoping this might make me go away. No can do babe. #sorry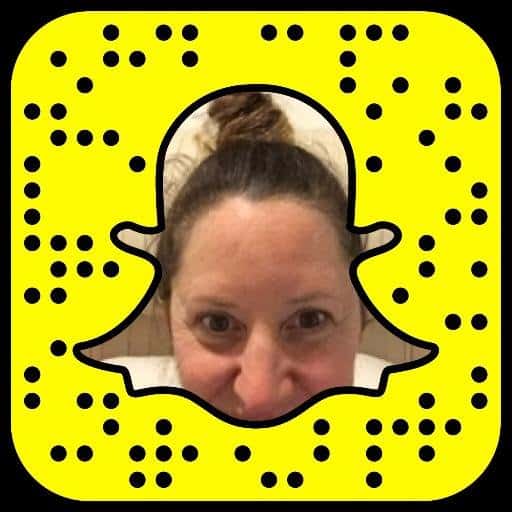 Sunday Seven with Erica Reitman
Question 1: Why did you start blogging?
I've been a writer my whole life…so when blogging became a "thing," I was like YESSSSSSSS! Sign me up. My first blog was called Dear Famous Asshole…basically I wrote a fake letter to a celeb every day based on whatever craziness was going on with them in the news at that time. It was a lot of fun.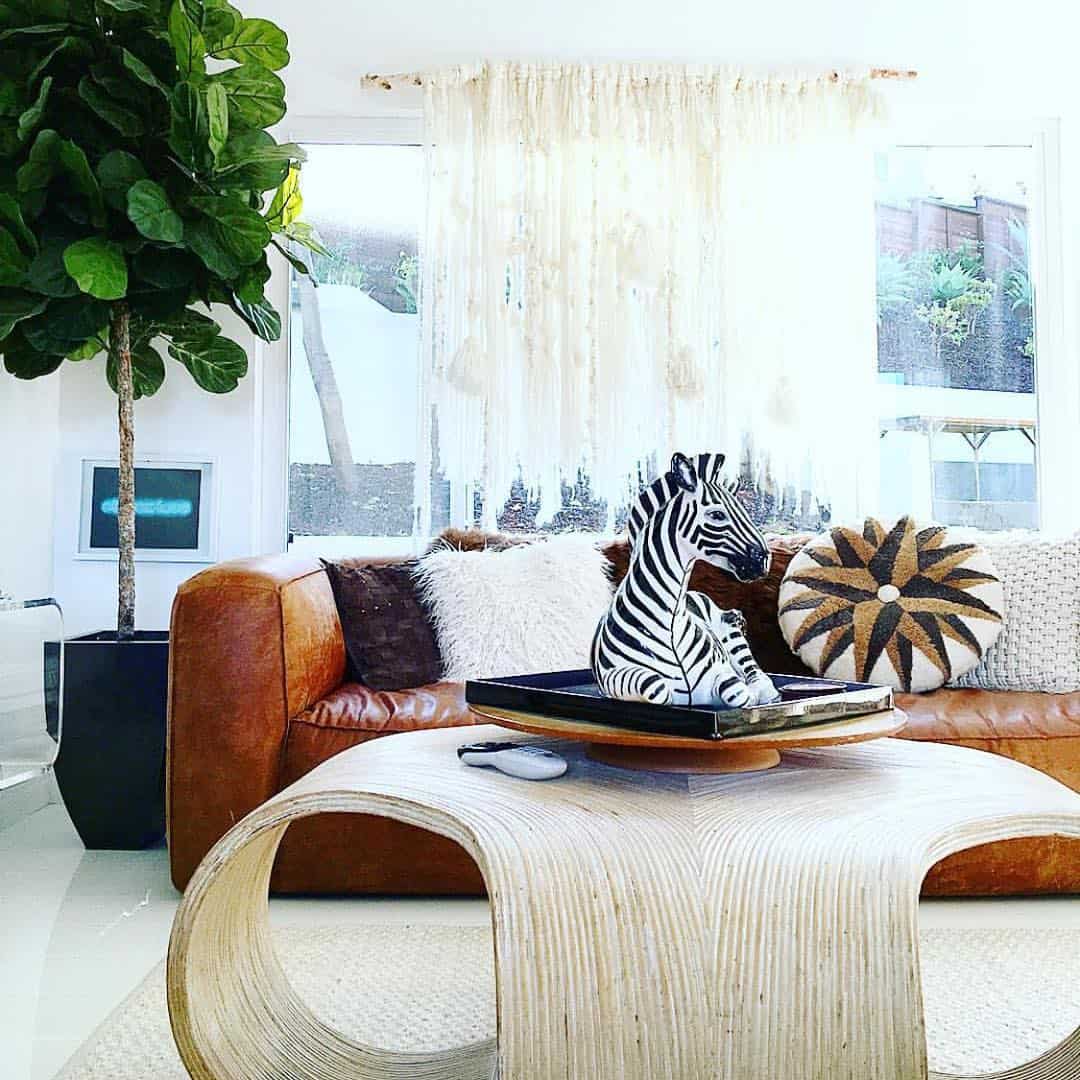 Question 2: What has been your proudest moment as a blogger?
I ran a blog for awhile about the neighborhood we lived in in Brooklyn. In our last year, the Village Voice chose as the best NYC local blog…so that was def a crazy cool honor. We were lucky enough to have a staff of 10+ writers for that site, so it was something I definitely shared with everyone…it was a fun moment.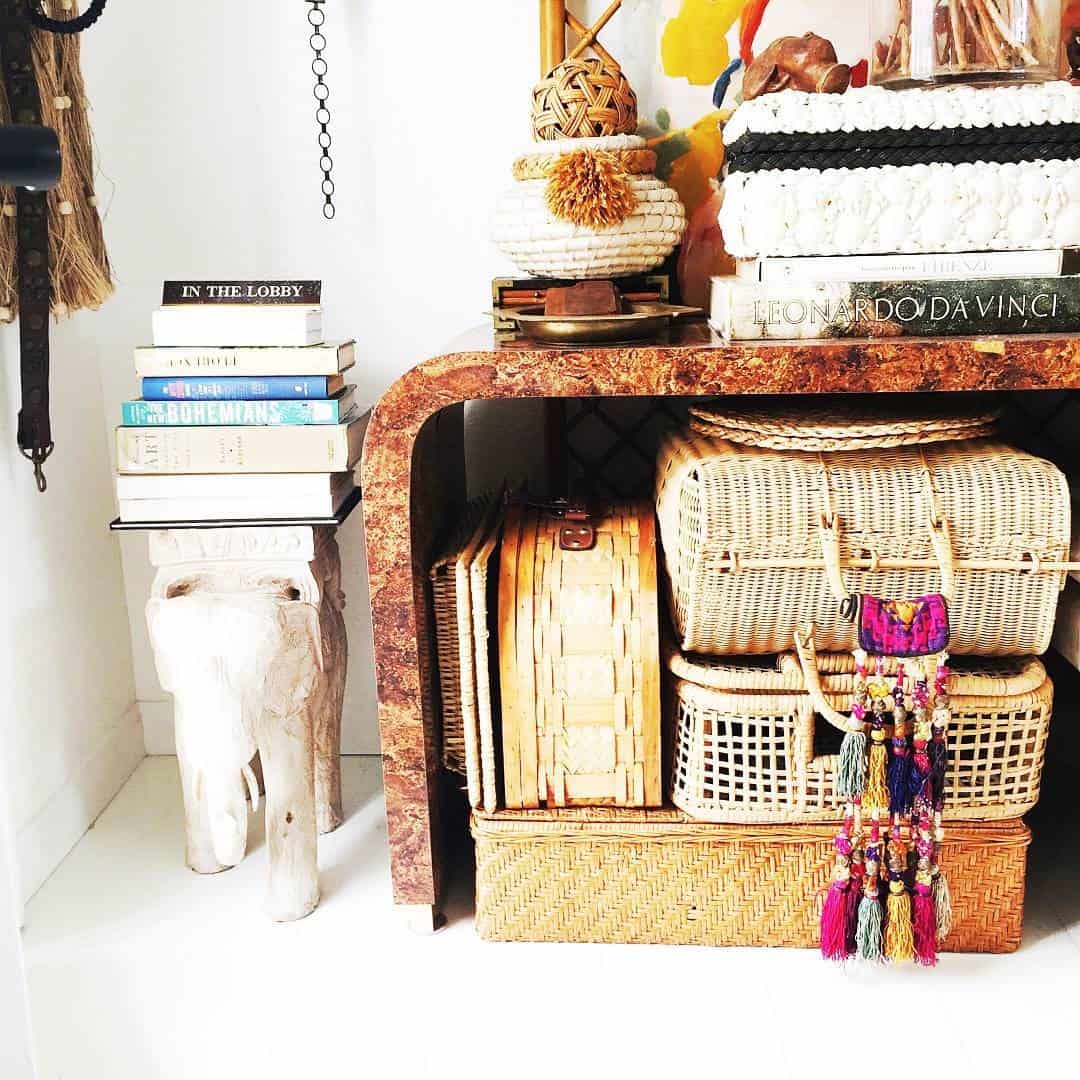 Question 3: What is the hardest thing about blogging?
Uhm, truth time: I kind of hate blogging these days. I just think things have changed so much over the last few years with social media, blogging has become less of an end all/be all. I used to read blogs all day, every day, and I just don't do that anymore. Blog posts take a LOT of time, effort and planning. I've been doing it so long, I def have a routine down now, but these days I've been loving Instagram, Snapchat and Youtube way the heck more than blogging.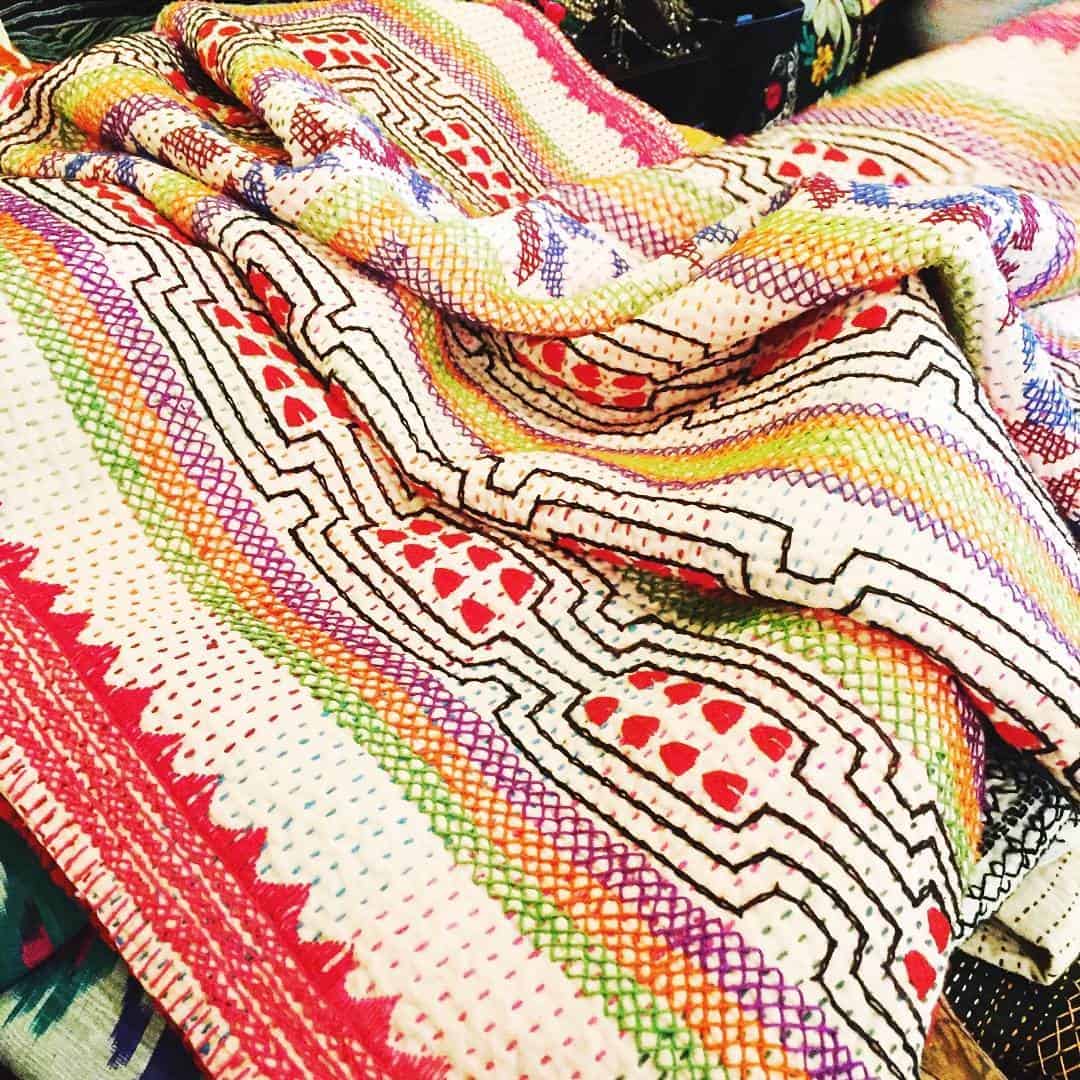 Question 4: What is one thing you wish you'd known early on with your blog?
It's Charlotte here again. I'm going to fill in here with something I SO appreciate about Erica that I've learned myself over the years… Be. Yourself. In the blogging community (and everywhere, really) the comparison game can be deadly. There's a fine line between seeing what someone else is doing really well and adopting that for yourself. There's NOTHING about Erica's design sense or writing voice or online presence that isn't unique. (I know that's a double negative… can't win em all.)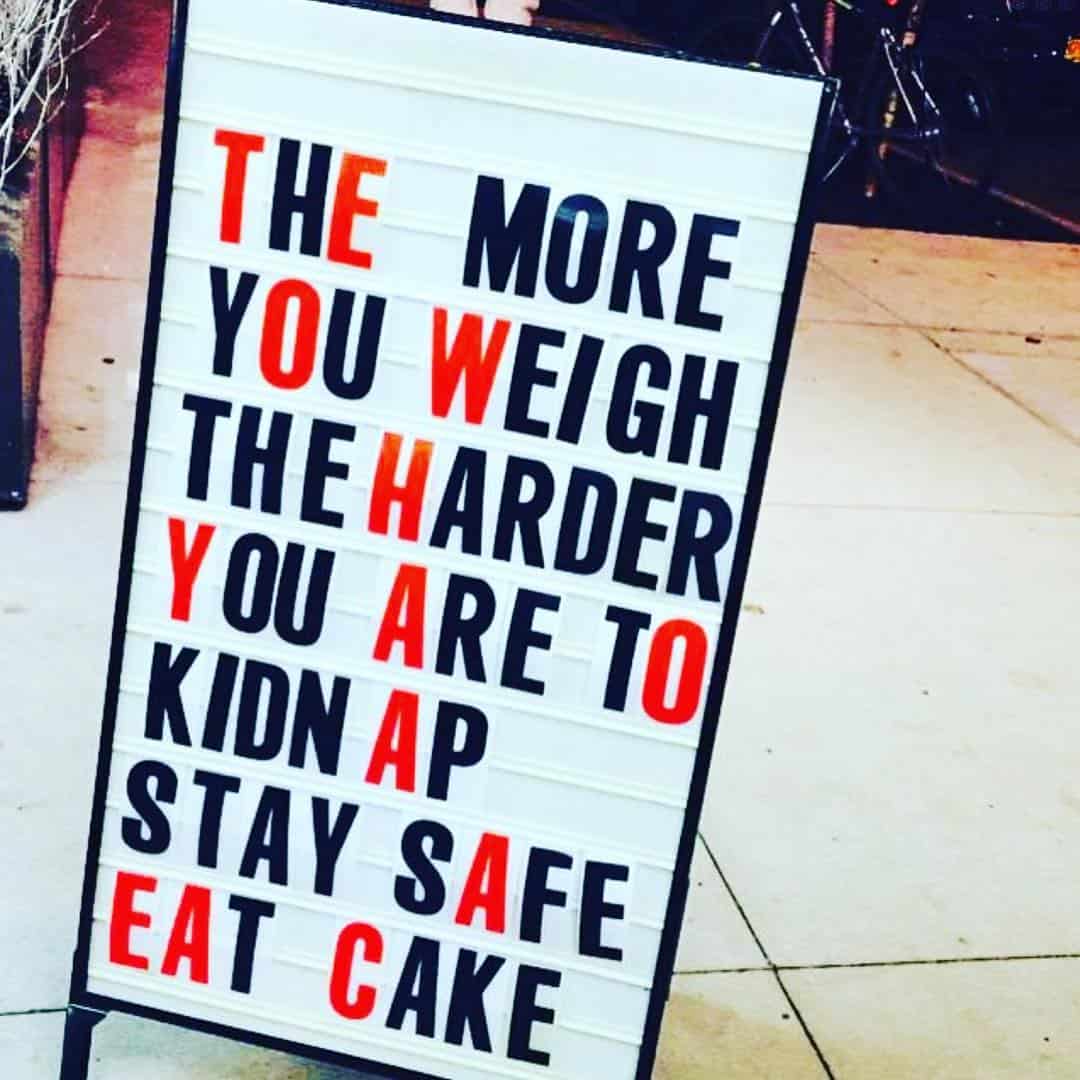 Question 5: What's one fun fact about you?
Not a fun fact, but more of an FYI. Erica and her husband Greg have an AMAZING air BnB in L.A. if you're ever traveling that way. Sadly, the seven Smiths can't fit, but one day I might spring free to explore the Rose Bowl for a girls' weekend!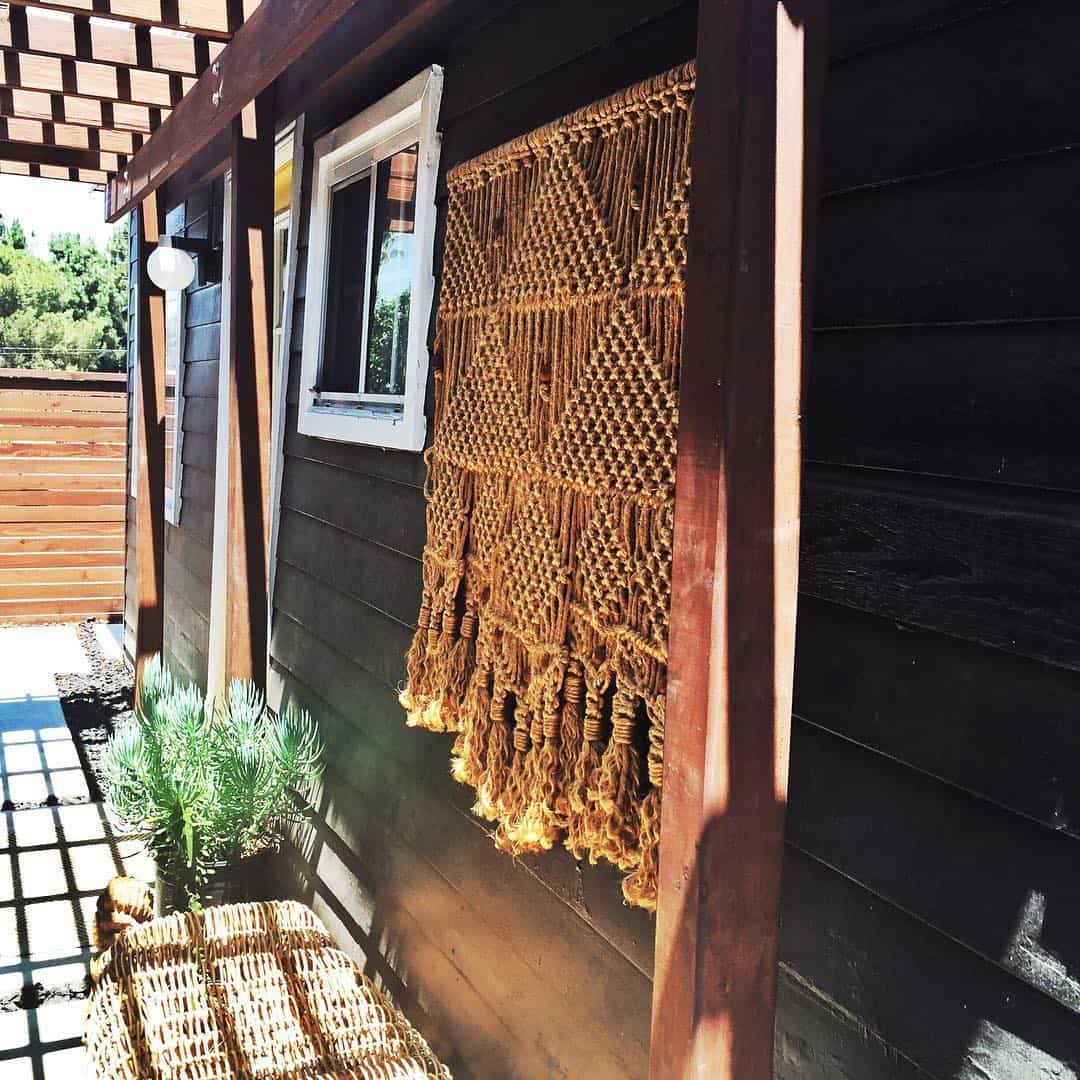 OK. Back to Erica's answers!
Question 6: What's your favorite post (and why)?
I love to collect vintage pieces, so I really dig this one that offers up all sorts of advice on how to start a collection.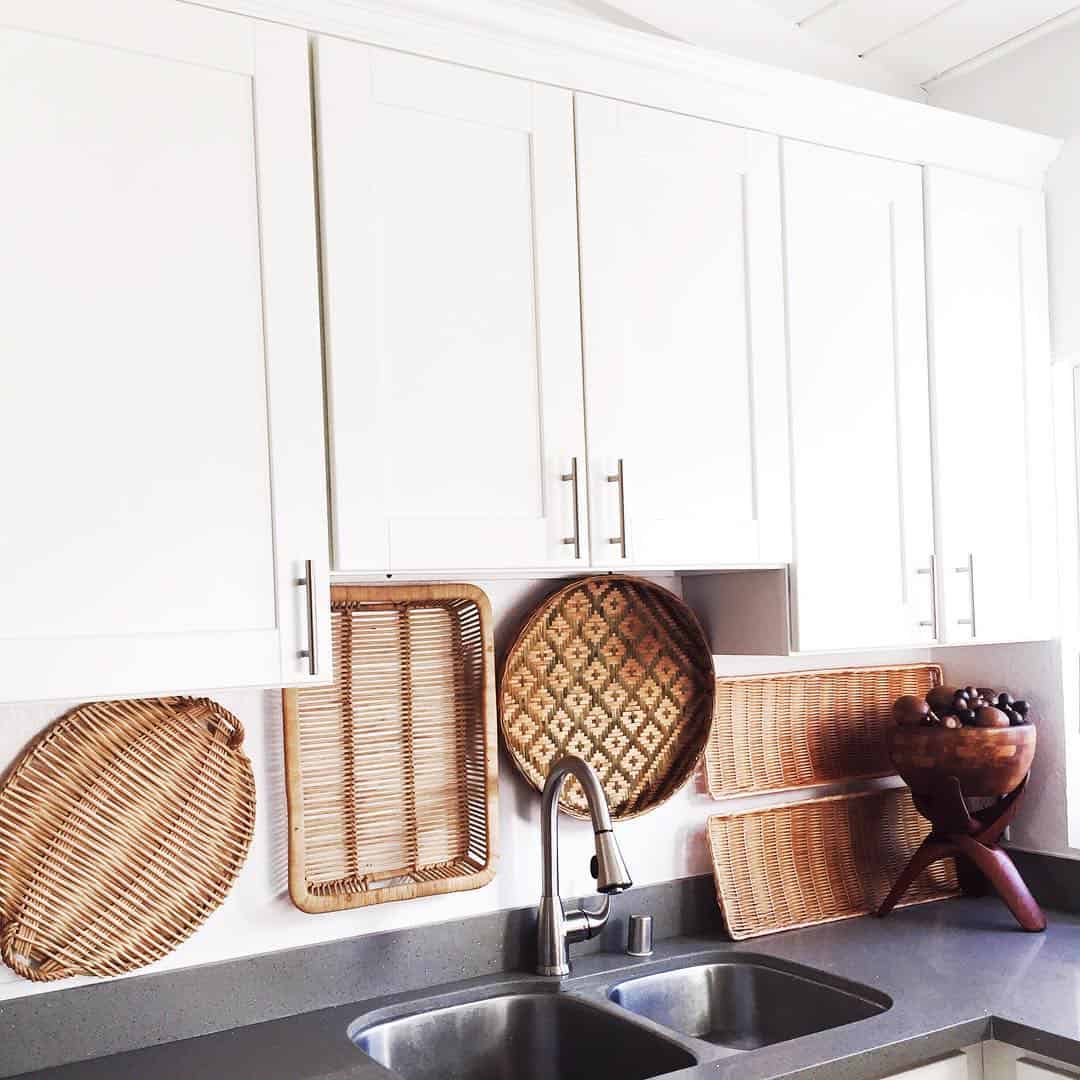 Question 7: What are your blog goals for the future?
Honestly, my blog goals are: do way the hell more video 🙂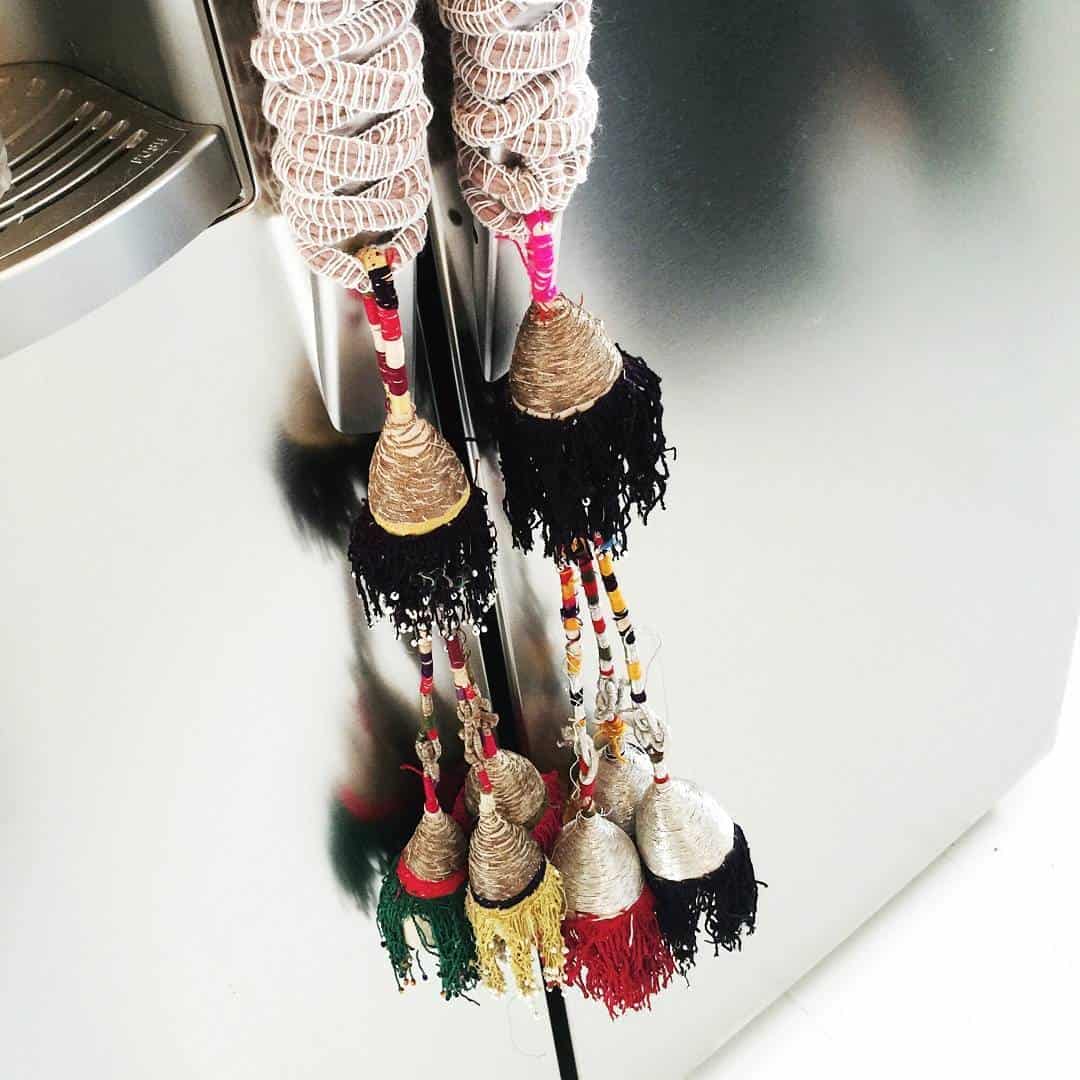 You're going to want to subscribe to her site to get her emails. The GIFs alone are worth it, but you can also get insider details like how to make that awesome fringe-y boho tassel-icious refrigerator wrap shown above. Scroll to the bottom of her site and click the link to "Get on my secret VIP list." (Did I mention you can work directly with Erica to get a free e-design? I'm thinking about it if only to get one step closer to full on stalker status.) Also… follow Erica on Instagram, Facebook, Pinterest, Twitter, and YouTube.