I go to the flea market a lot. Like ALOT a lot. It's a nice chance to get away for a couple of hours or visit with my bestie, but… it also provides a ton of the unique and whimsical decor that I have scattered around the house. And did I mention it's usually pretty inexpensive? Problem is… walking down the aisles of a flea market can be complete sensory overload. It definitely takes some practice to look past the junk to that one amazing *thing*. I try to share my ideas when I stumble across them on Sunday mornings, but I also wanted to put some of my strategies in tips right here in one post for you! (And in case you're too impatient to read down to the bottom… I also made a new page on the blog of all the flea market items I've been able to repurpose and decorate with!)
1. Bring Inspiration
Do your homework… I have a running list of potential makeovers that I've found and loved. Pinterest is great for this. Sometimes these items are specific (i.e. gumball machine) and sometimes they're much more general (fabric, storage). The hardest part of wandering a flea market is noticing all the wonderful goodies and ALSO keeping in mind your To Do list. Having something in writing to refer back to is really helpful for me.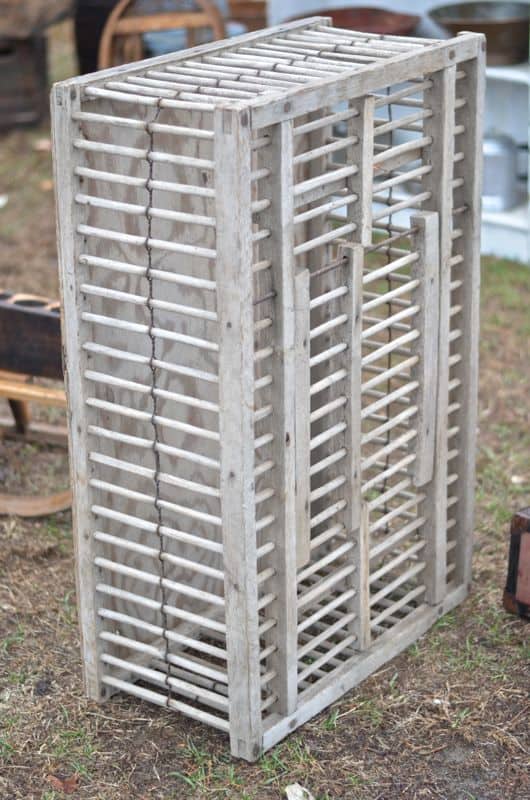 2. Ignore the Color
In MOST cases, color can be changed. For example… pepto pink might not fit your décor, but shiny white probably would! For $7 (which really means $5 once you've done your bartering) plus another $3.50 for spray paint… this could be a chic and functional little bowl for you!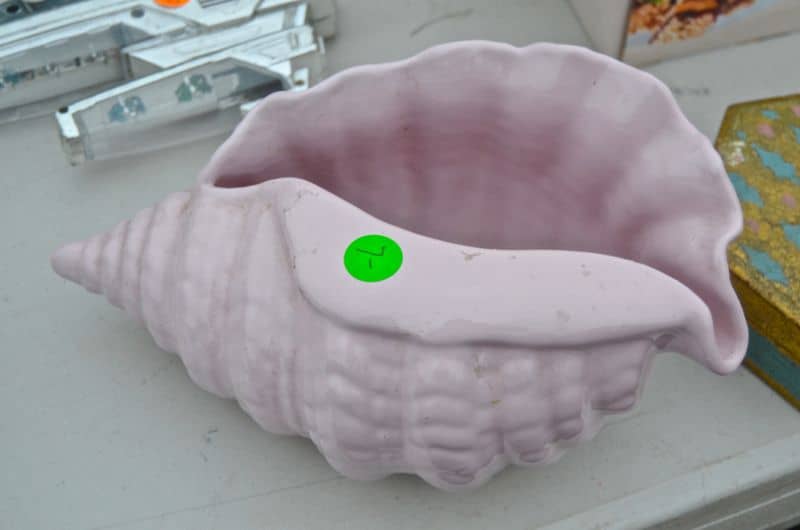 3. Know the Easy Fixes
Color, rewiring, missing knobs, dirt, scratches, missing piece of glass… those are pretty simple to repair and change. More difficult fixes? Fabric you don't like… upholstery is do-able but it's not a quick-fix by any means, wobbly furniture can be a whole rabbit hole to go down… sturdy is better. Broken legs and arms. Nope… don't do it. Warped wood. Nope.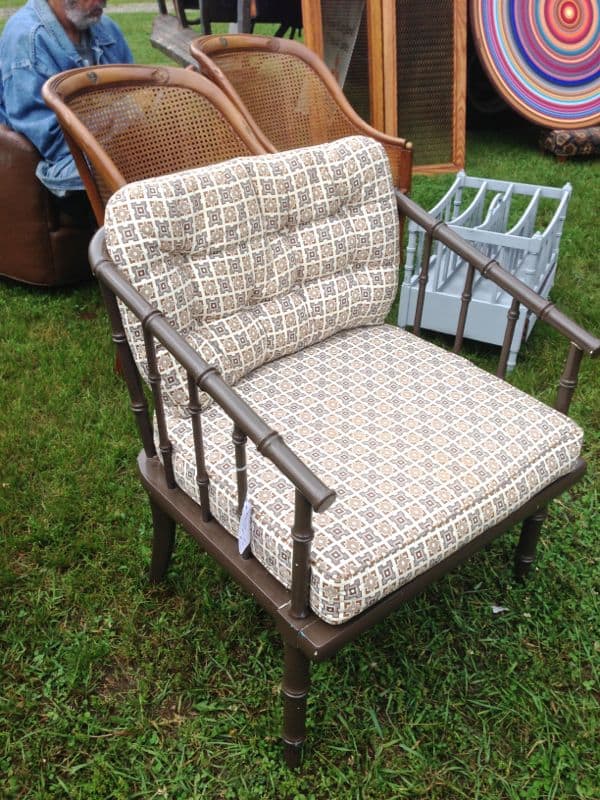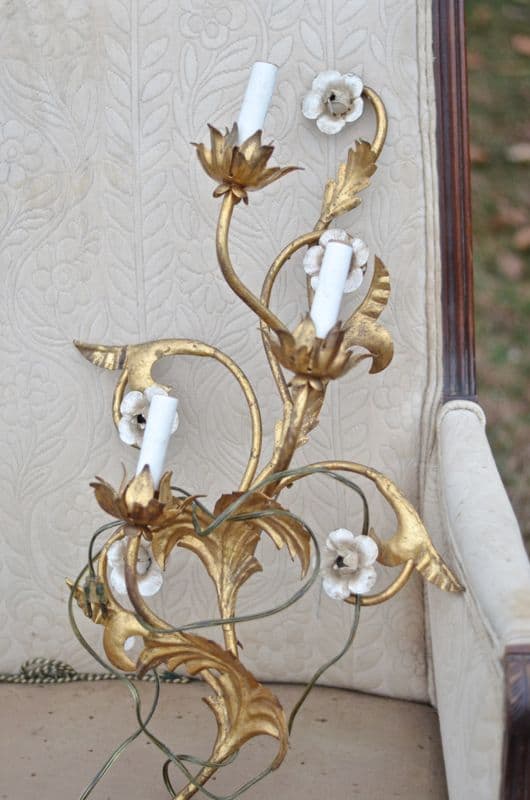 4. Groupings and Collections
Sometimes ONE of something is lame, but a GROUP could be really interesting and fun.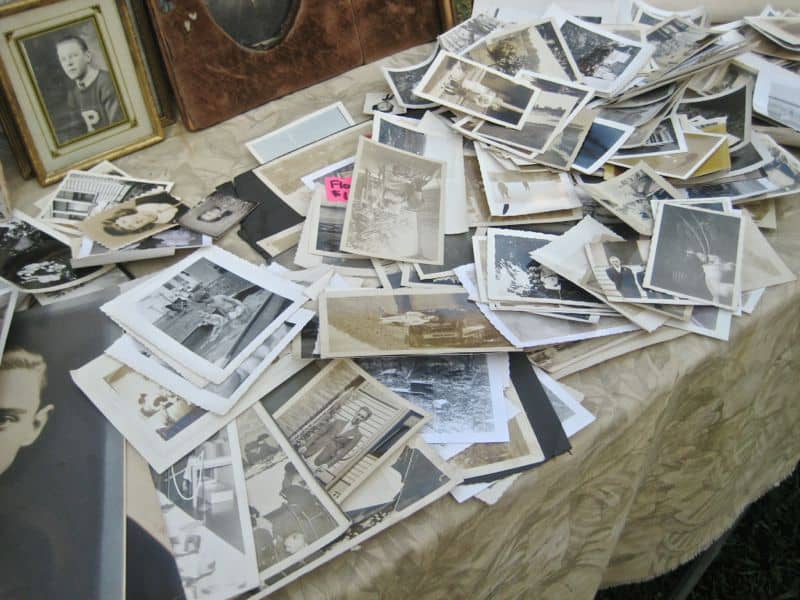 5. Think Big
Train your brain to consider alternate purposes for things… this just takes time. If you see something cool… stop and think on it for a moment. I have ZERO need for a faucet. But, I have A MILLION need for hooks and storage. See where I'm going with this?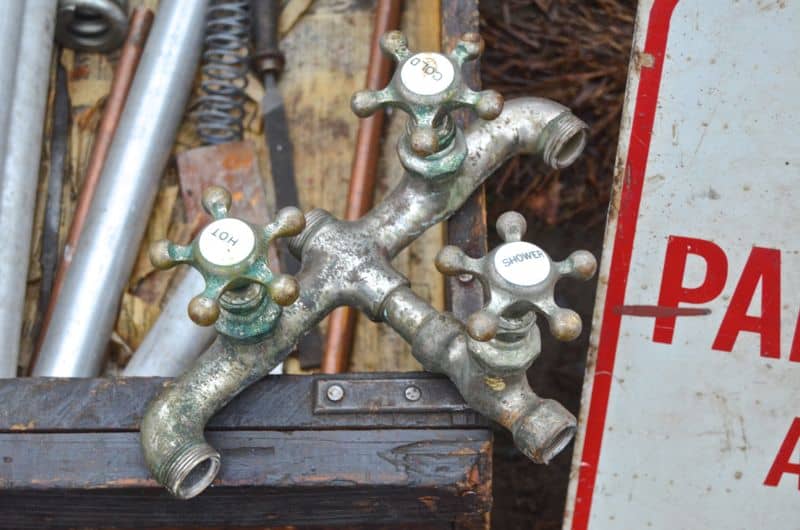 6. Look for Themes
The best thing about the flea market is your access to lots and lots of quirky unique items, so EMBRACE this. Start thinking in themes… what do I mean by this? Do you have a young boy who loves all things transportation? Then keep an eye out for this category. A vintage fire truck could look amazing on a bookshelf. Sports lover? Why not hang a wall of old tennis rackets or attach them to the front of a dresser's drawers ? Christmas décor? Look for anything winter-y or red/ green… how cute would these snow shoes look leaning up against a wall with LED lights wrapped around them?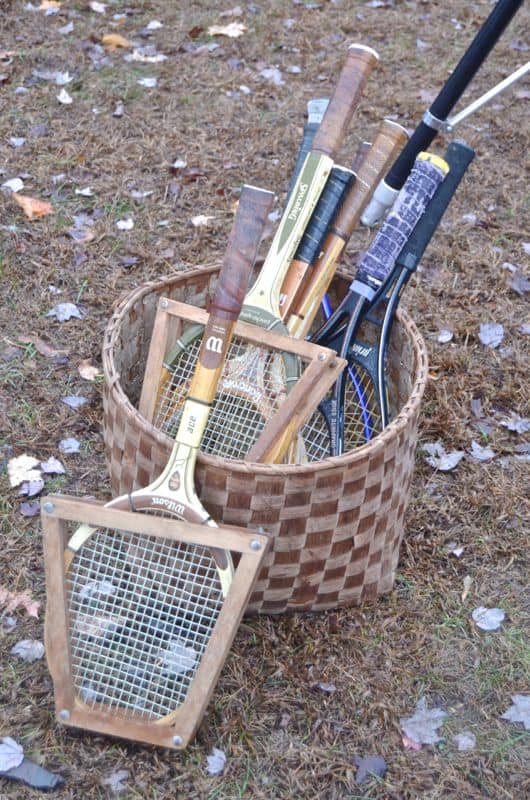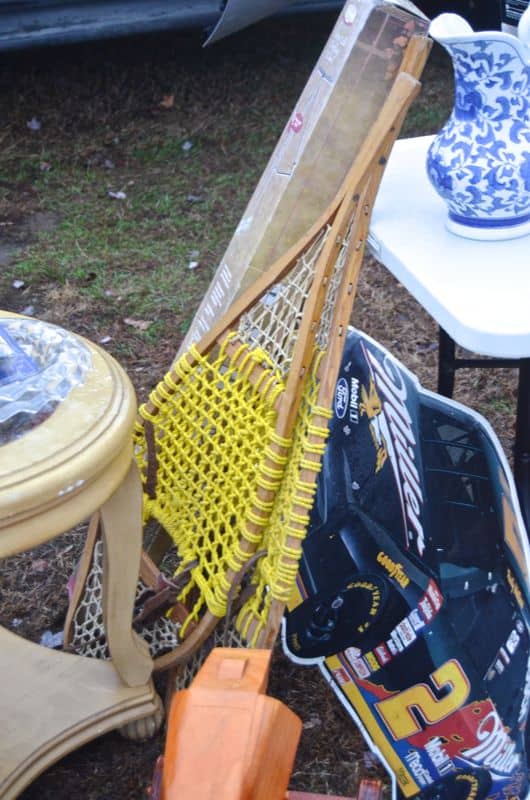 7. Graphics and Signs
This may not be for everyone, but I love love love, anything graphic. Letters and words are my total jam. This is another situation where sometimes a group could look better. One little 8 x 10 number might not do much for you, but a whole gallery wall would look amazing! Maybe you can find a number for each of your kid's birthday. Maybe you can find a number for the year you were married. There's usually a way to take these seemingly random 'things' and make them personal and unique to YOU.
8. Containers and Storage
With 5 kids running around, we have containers EVERYwhere. Sometimes the Land of Nod baskets (affiliate) are exactly what we need. But lots of times, there's some room to be a little more interesting. So I keep any eye out for any and all containers. Boxes, trays, bowls, jars, you name it. Maybe they will sit on a table to corral the crap, maybe they can go on a bookshelf to hide the clutter, or maybe they're something I can hang on a wall to be a storage piece in and of itself.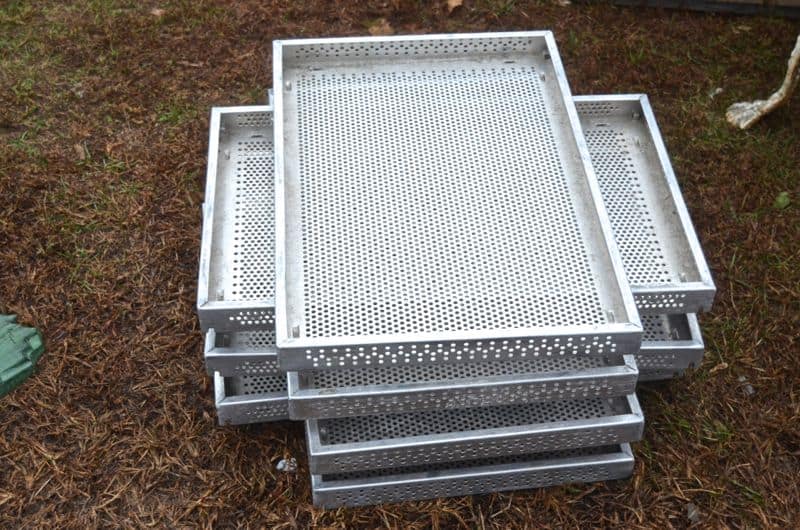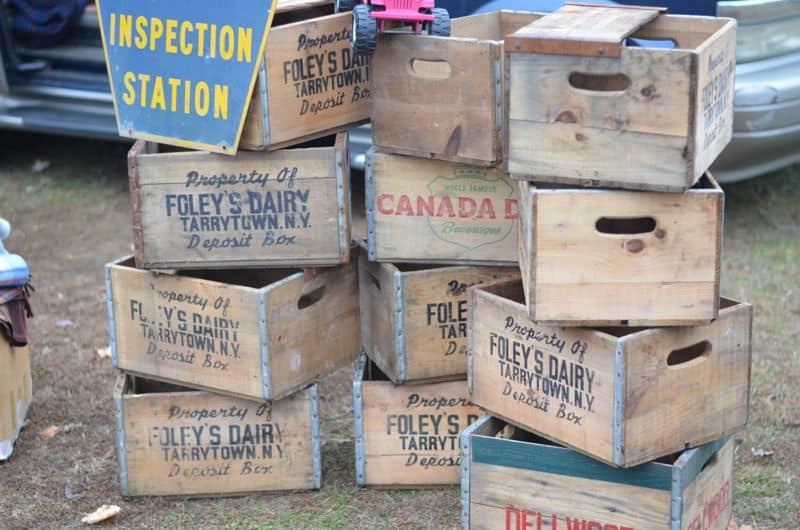 9. Piece it Together
Don't be afraid to bring together items from around the flea market. If you see an amazing piece of art, but you hate the frame? Guess what you might find somewhere else at the flea market? Yeah… the perfect frame. Perhaps you see a group of tchotchkes at one booth that seem kind of fussy, but then 2 aisles over you see an amazing bread bowl in which to display them! Or maybe one of those wooden crates would seem much more unique with a set of vintage casters screwed into the bottom.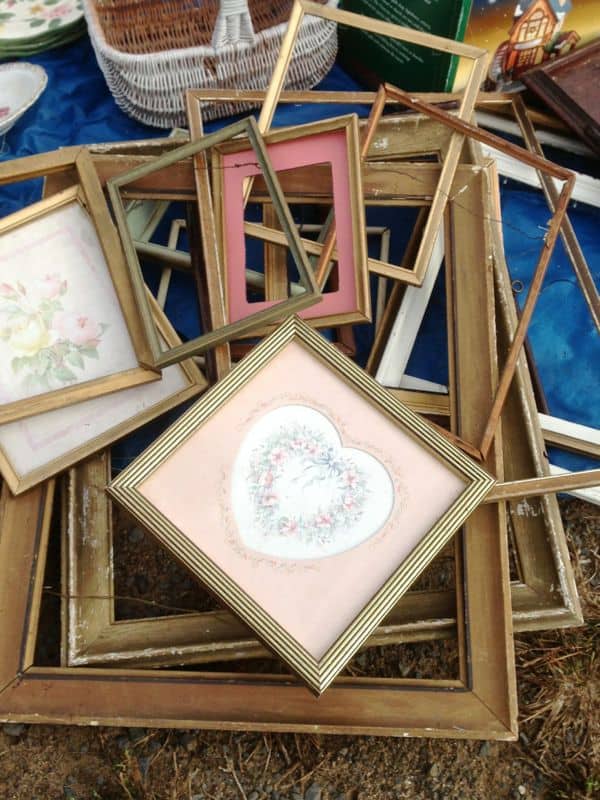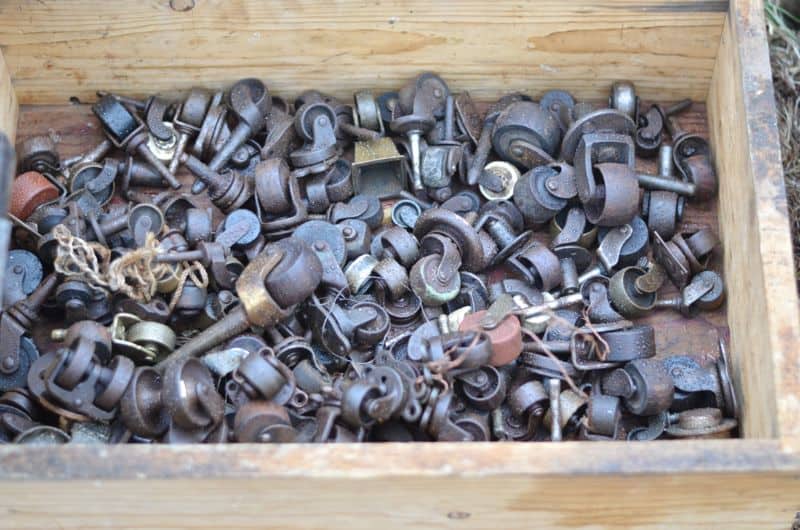 10. Sometimes you just like it
I have lots of these things. Typically my frivolity is under $40 so I don't feel too guilty. And… 9 times out of 10, if I love it, I'll find a way to make it work somewhere eventually. This basket was just sitting there begging for a purpose. A year later… we moved and I found a place for it!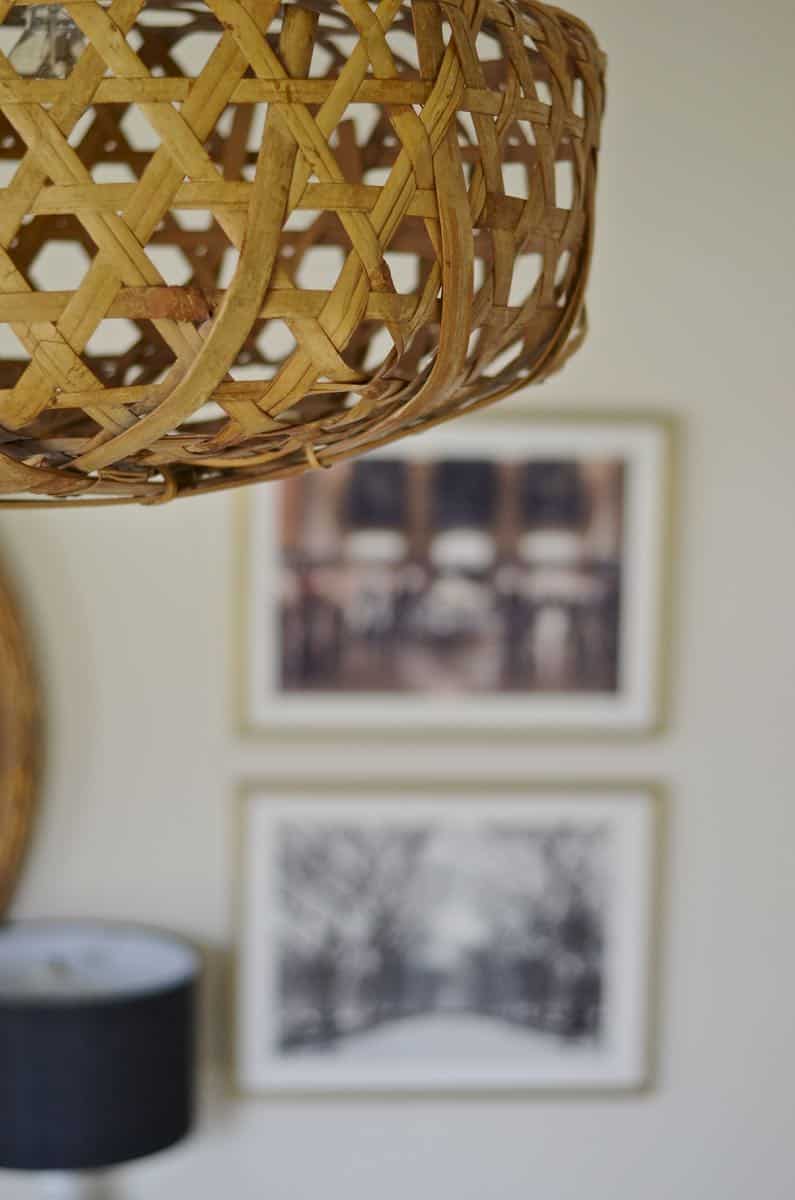 General Tips
– have lots of cash… small bills are appreciated
– wear comfortable shoes and leave behind your Louis Vuitton… you'll have more luck haggling over a $12 vase if you don't look like a socialite
(Affiliate links included for your convenience)
– bring your own bags. I also have a cart like this for the larger items. Most flea markets won't help you load things into your car, so be prepared to move anything you buy
– I have a bag similar to this designated for flea market shopping… I throw in a small tape measure, any color swatches I know I'd like to match, an energy bar, and some collapsible shopping bags.
– BARGAIN! Vendors are EXPECTING you to give them a lower offer and they've priced their items accordingly. Here's the formula I typically follow: If an item is $20, I'll offer something slightly higher than 50% off… $12. In most cases, the vendor will offer back and 'meet me in the middle'… which would be $16. If I LOVE the item, then great, but I might go back one more time with $14 in order to pay $15. If you're not comfortable with this, I get it. I LOVE the haggling. Obviously be kind and let the vendors know how much you love their items… you get a lot more bees with honey!
– Bring your smart phone if possible. This is helpful to look up items online to determine if 1. The vendor isn't trying to up-sell you something 'vintage' looking from Target or Homegoods or 2. You've stumbled across a score. In this situation, you may be less likely to bargain, ya know?!
– If you don't love it, walk away. Sometimes an item sticks with me and after an hour, I know I need to go back and get it. Other times, I forget about it and don't mind leaving it behind.
Happy Shopping!