Sweet Valentine's Tiled Tray
Psssst… this post *might* contain affiliate links: see my disclosure here.
Penny Tile Heart Tray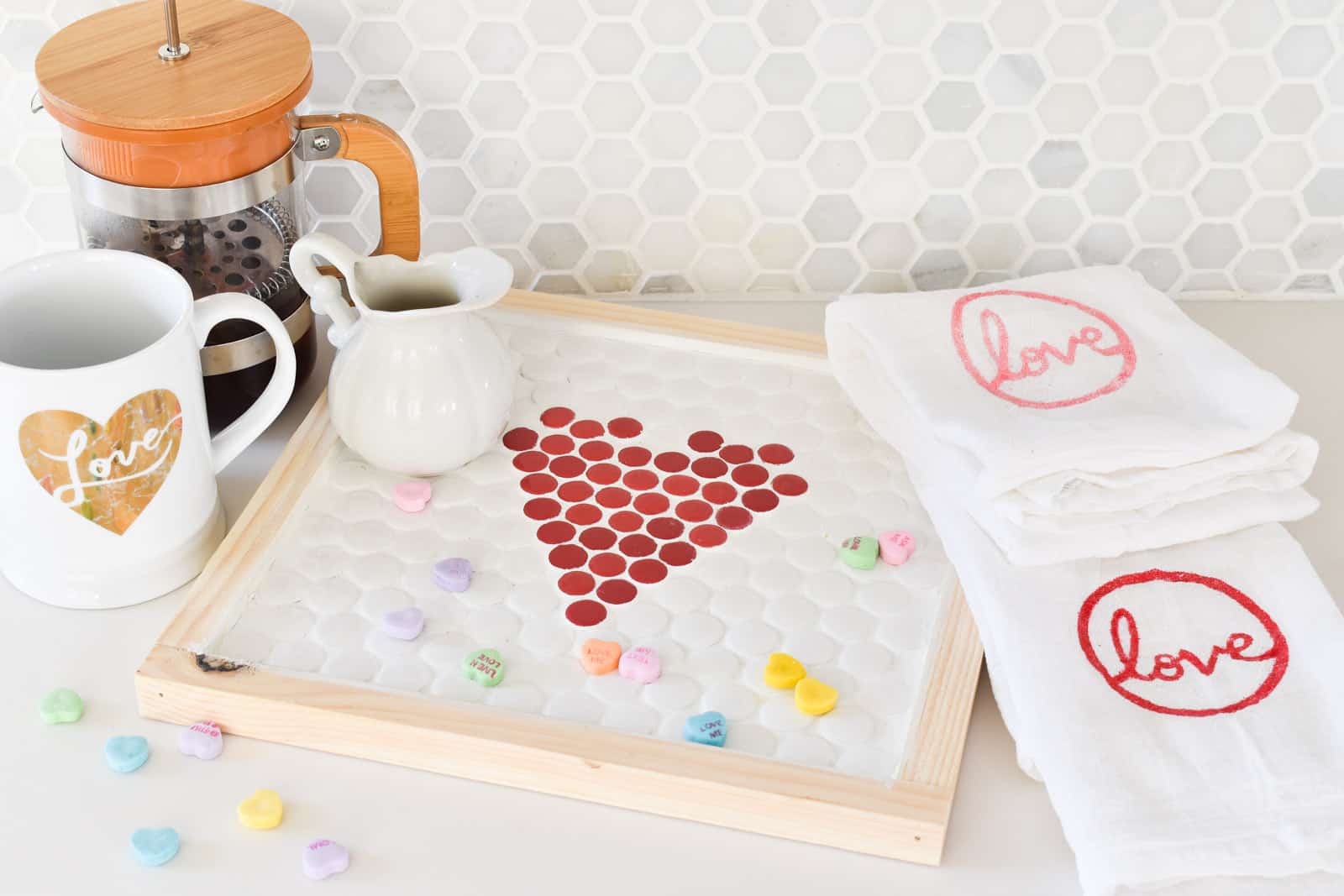 Last time I was at the Restore I saw a few sheets of penny tiles which lead me to this idea for a cute Valentine's day tray/ trivet! I grabbed a sheet of white penny tile and a sheet of red penny tile at The Home Depot. I realized when I got home that they were slightly different sizes which made the project a little trickier, but I love the happy accident of the two different tiles.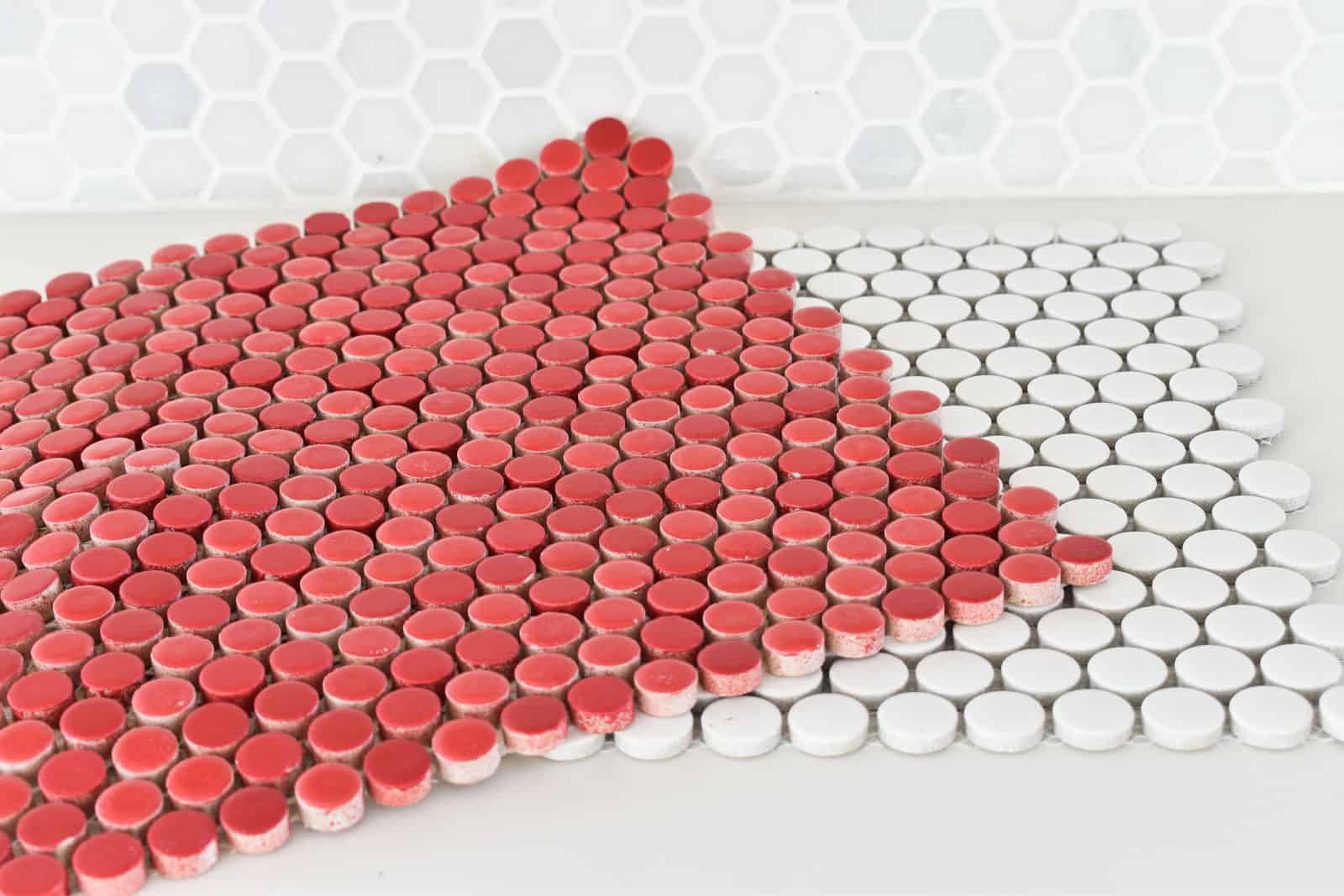 Step 1.  Mark your heart
On the white tile, mark which tiles will need to be removed to make your heart. I just used one of the kids markers because it wiped right off if I made a mistake.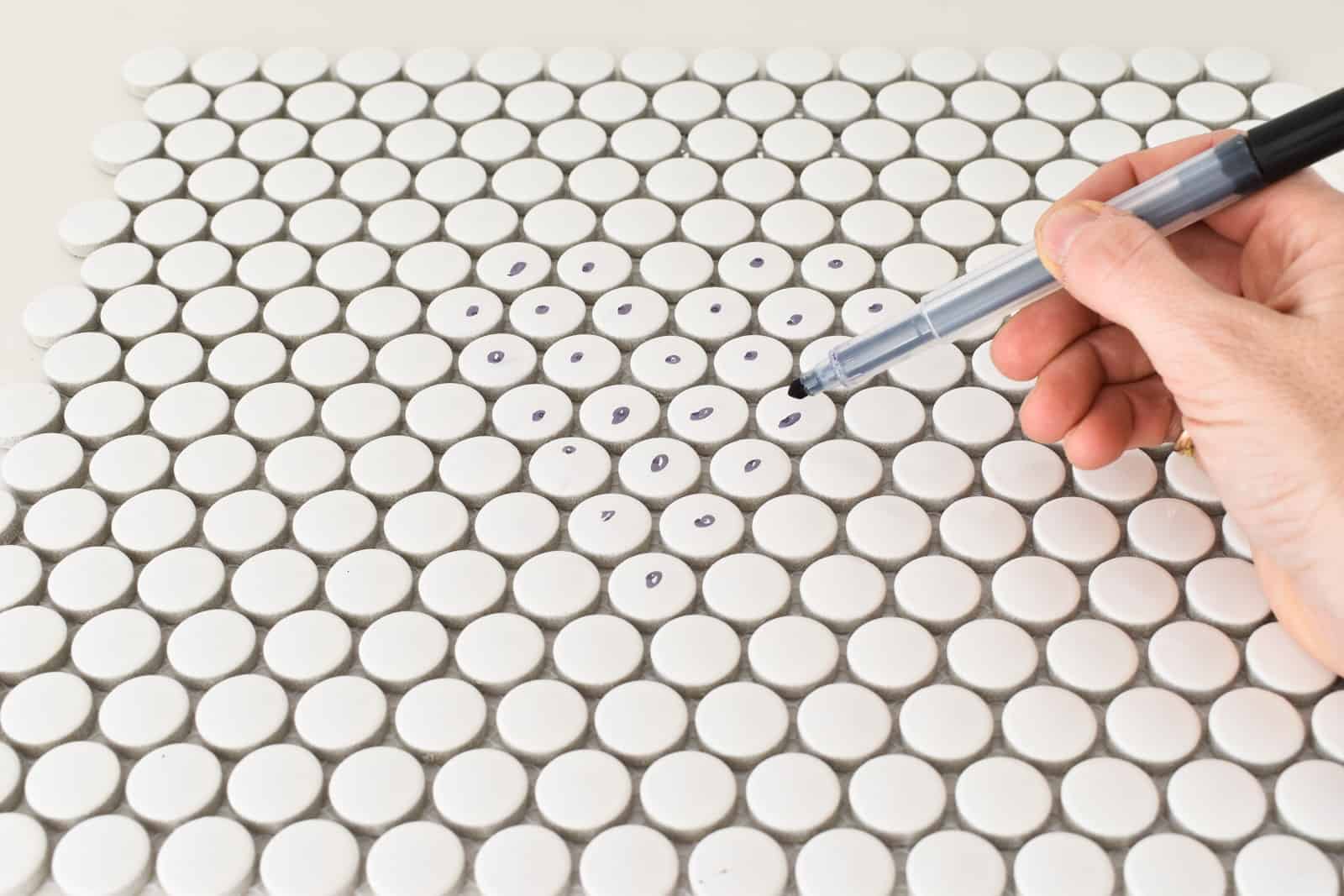 Step 2. Remove White tiles
I carefully pulled the marked white tiles off of the mesh backing to make the heart shape.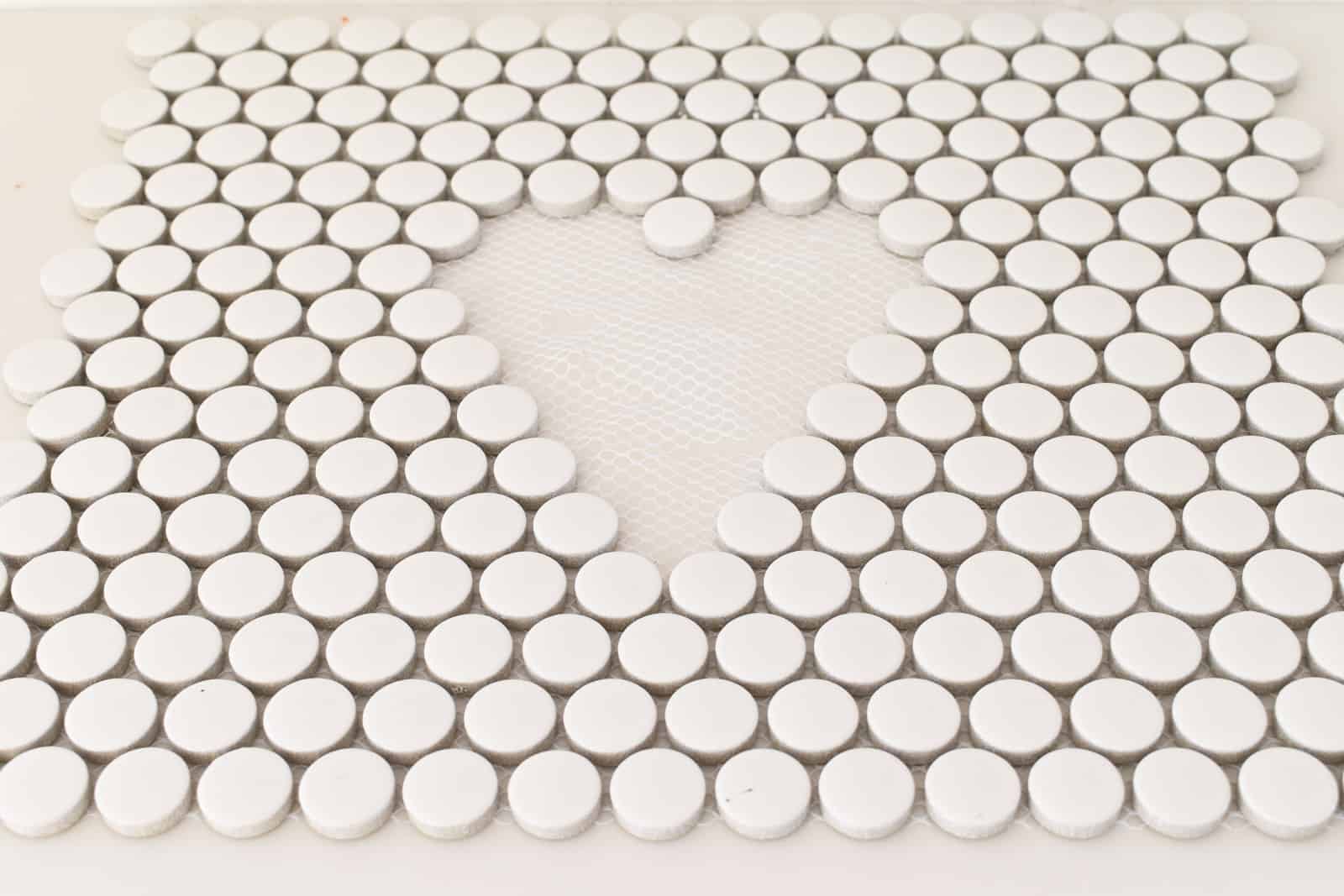 Step 3. Place the red Tiles
This is where it was a little tricky having two different sized tiles. I love the look of the smaller red tiles, but no question just using the same tiles would have made this step half as long.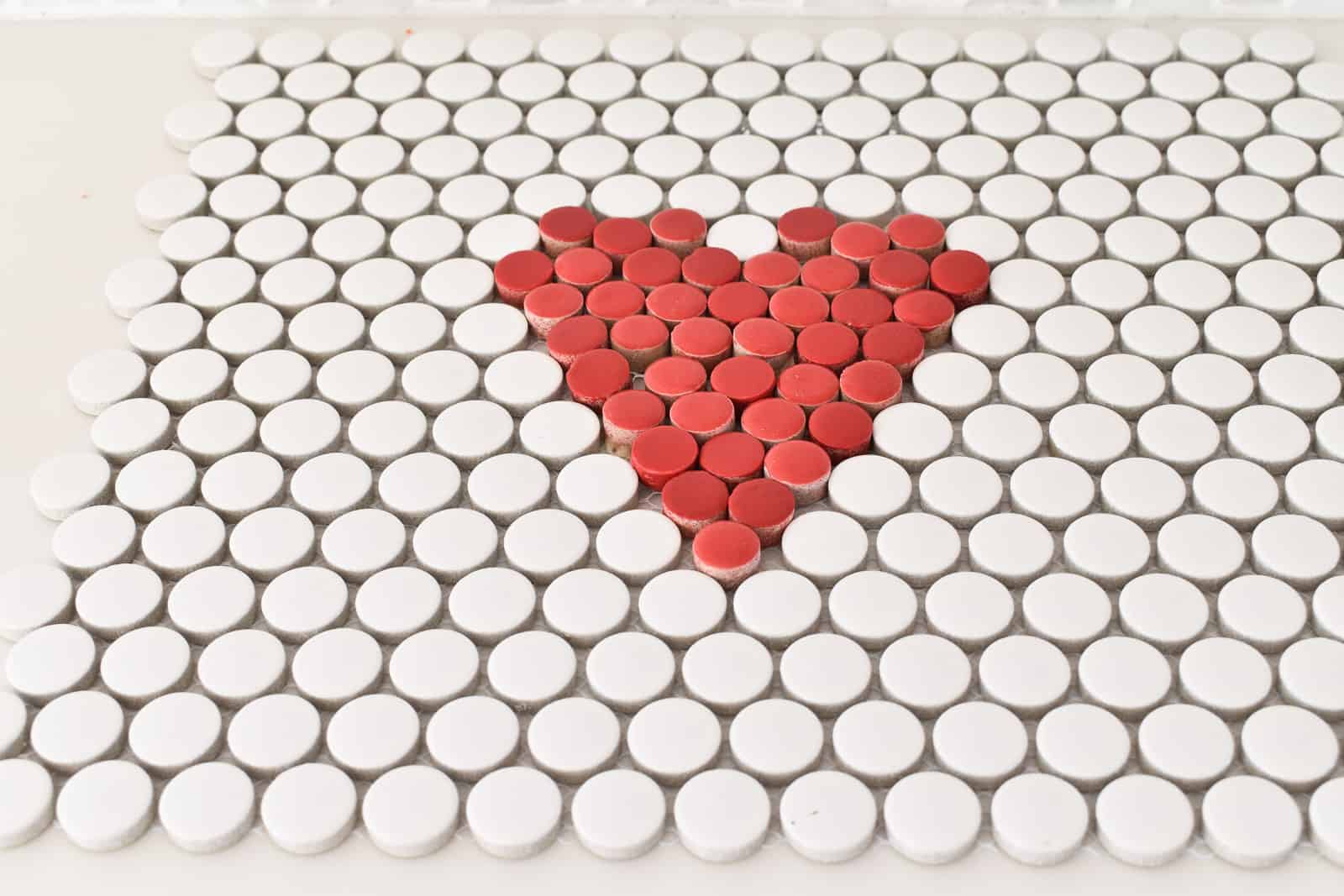 Step 4. Trim the tiles
Choose measurements that mean minimal trimming. If you *can* nip your tiles to allow for a straight edge. Otherwise, just remove the entire tile and fill in the space with grout.
Step 5. Make a base.
I used leftover underlay from Oliver's reading nook and then made a simple frame out of 1×2 that I cut in half. I used my brad nailer to attach everything to each other, but wood glue and a few hammered in brad nails would probably work just as well!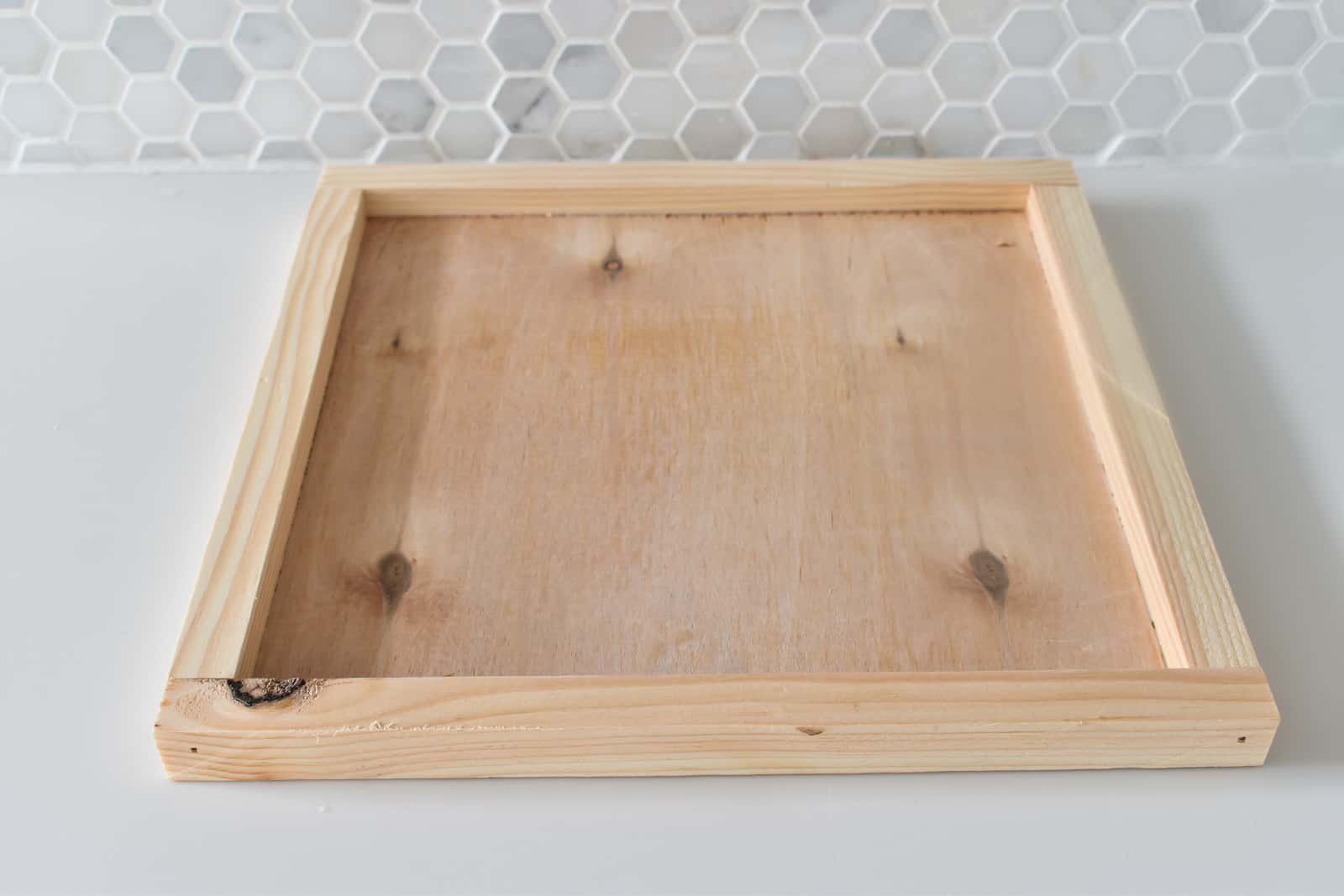 Step 6.  Lay down the tiles
I have leftover mortar from our backsplash project, so I used that, but… I've done this with my students before and we used regular old white glue.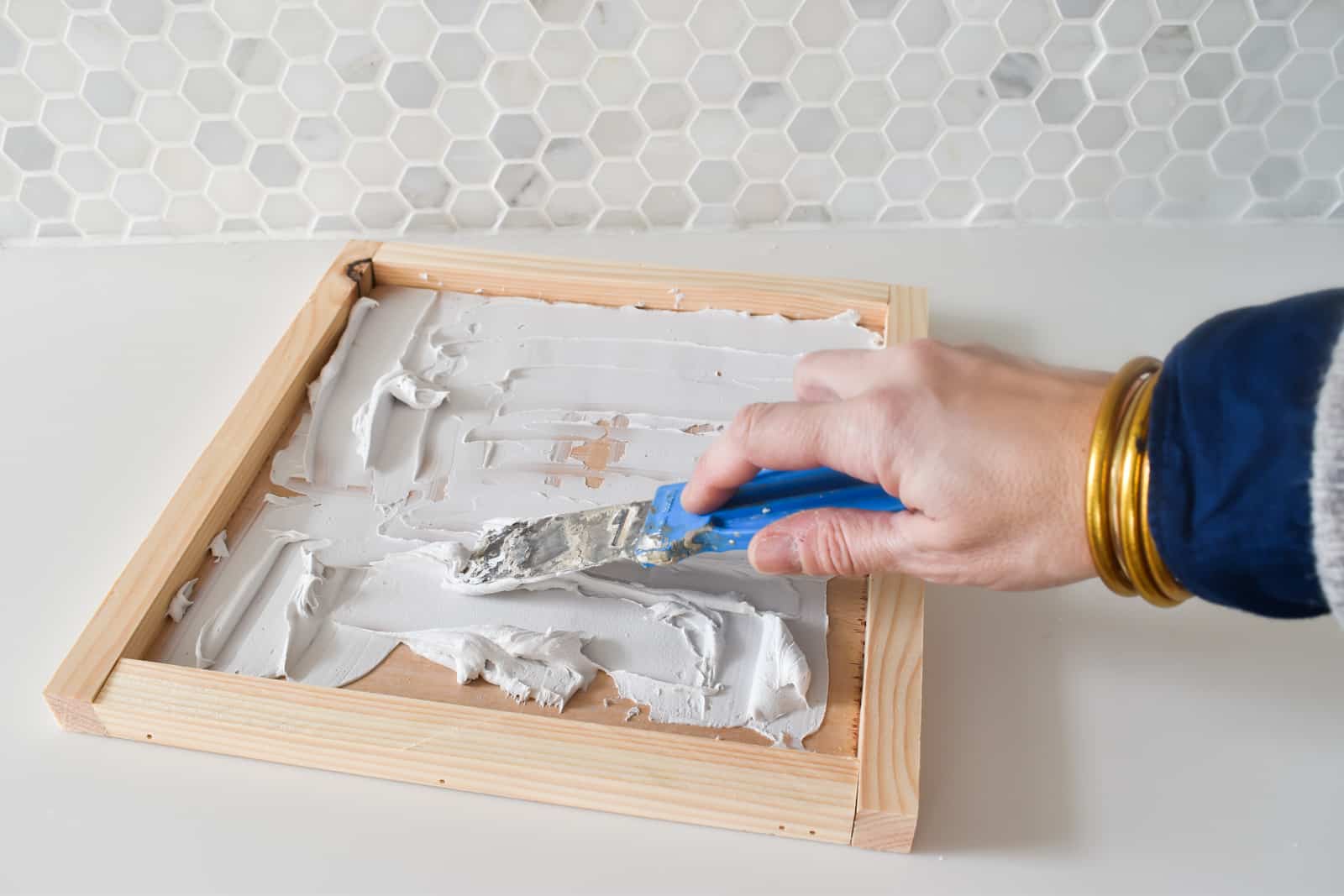 Step 7.  Grout
Again, I have leftover grout so that's what I used, but… if you have some sand, mix that in with school glue and it will work just as well for something like this.
Step 8. Clean
Make sure you clean off any grout/ glue before it hardens.
You're done! I love how this sweet tray looks on our coffee table and again… it's a subtle nod to Valentine's Day. This would look adorable over in a hot chocolate bar or just on a side table for a morning cup of coffee!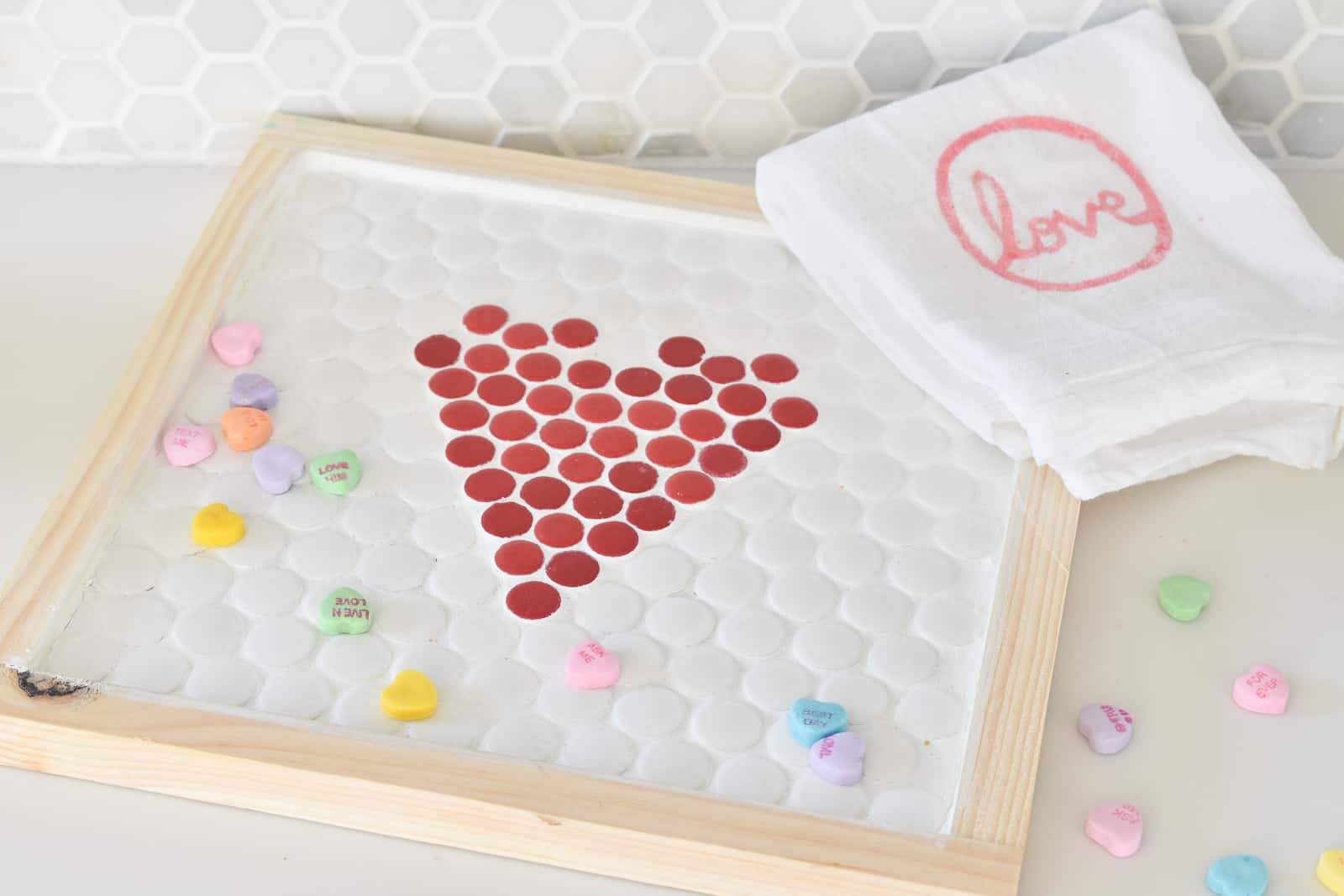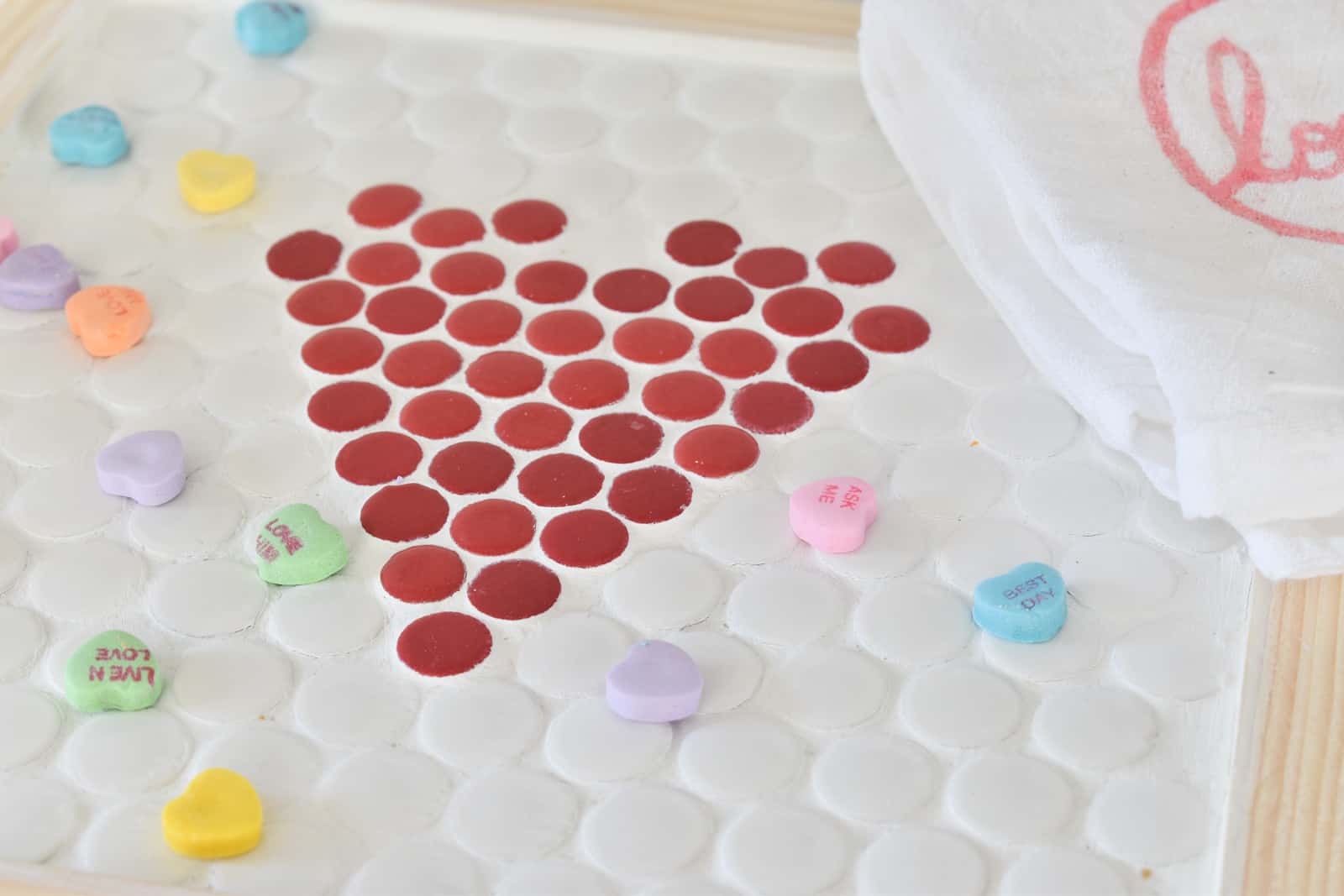 This is a great project to do with kids if you don't care about it looking quite so precise. Have them glue penny tiles onto a wood scrap and then go back and grout with the sand glue mixture!