Let me back up. We already have a dog, Frank. He essentially steals the show whenever I show him on Instagram so correction… we got ANOTHER dog. Frank is 9 and we'd been toying with the idea of bringing in a second dog before Frank gets too old and crotchety. (Mark's allergic to cats or else we probably would have gone that route.)  We got Frank from a rescue group down in Arkansas and I'd adopted my first two dogs from local pounds, but… all three dogs have had quirks so I was hesitant to rescue again because of all the kids and the complexities of our lives.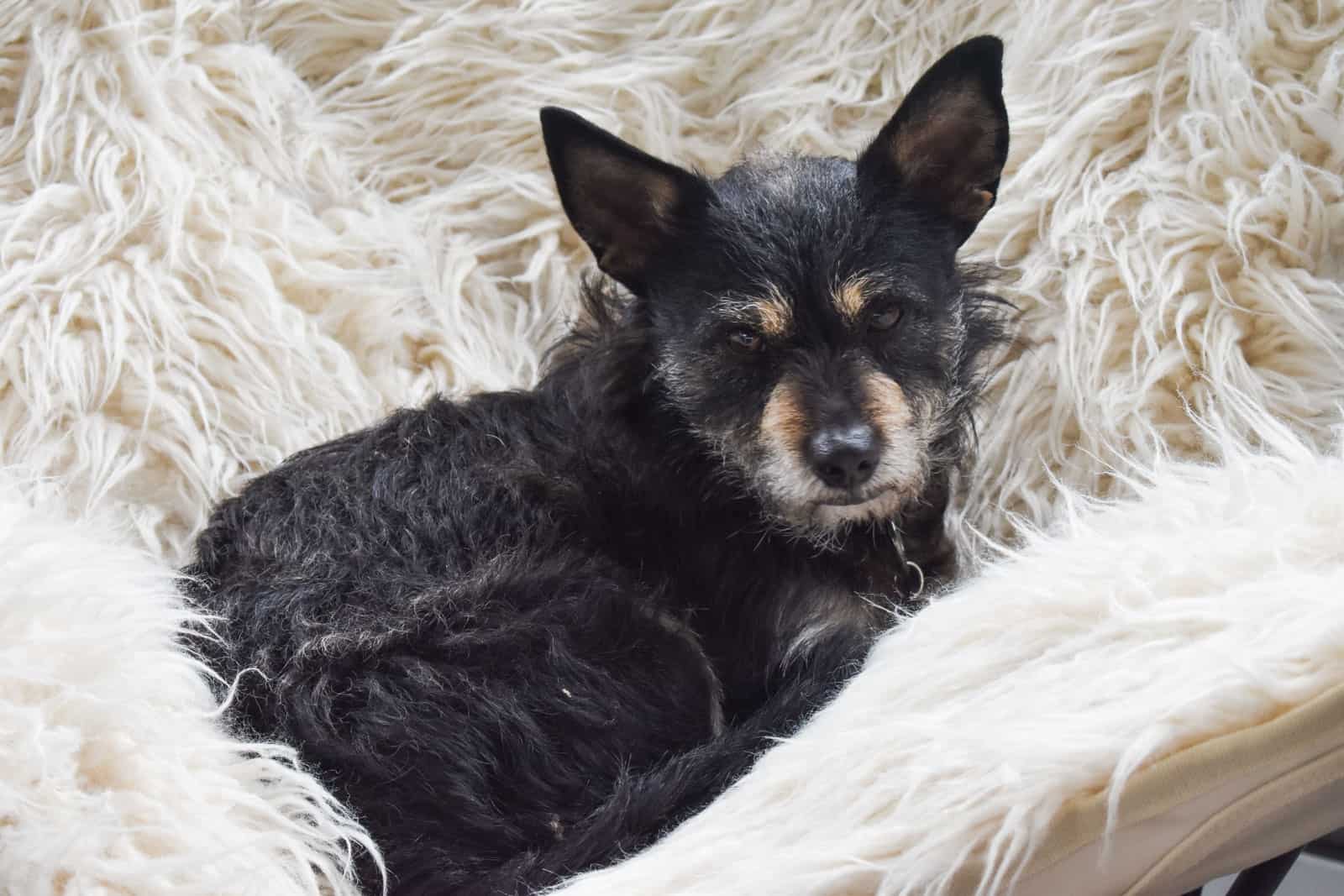 But then we saw this little face on my friend's Instagram page. She fosters dogs for a local group, Little Black Dog Rescue and that shaggy mug kind of jumped out at me.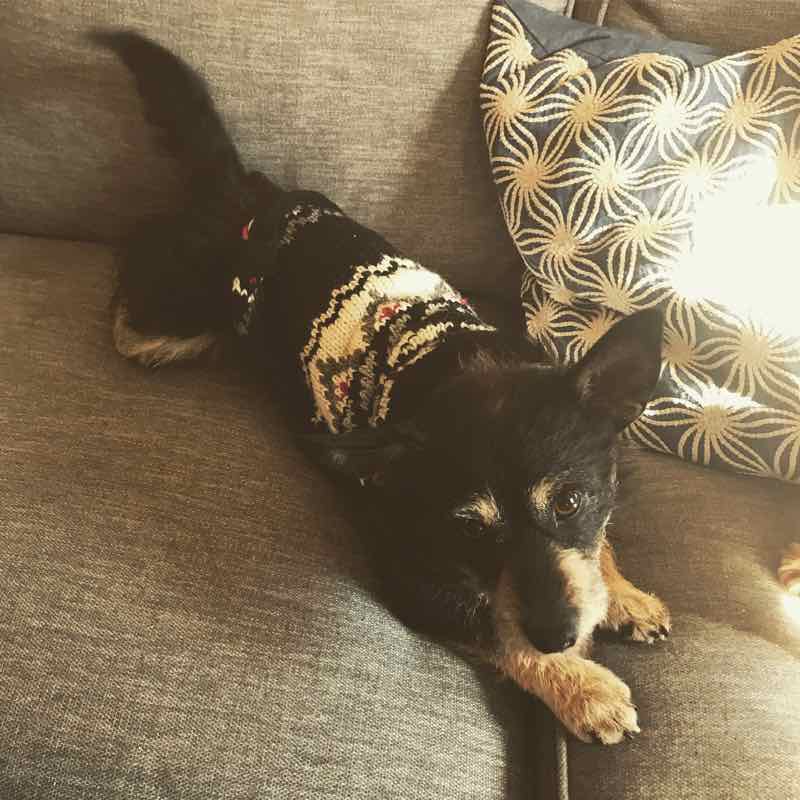 His name with the rescue group was Scruffy and  he used to live down in Louisiana. His family had to relocate and they just left him behind. Thankfully a neighbor took him in and connected with LBDR via Facebook.  He's 2 years old and could not be sweeter. He loves kids. He's a hoot with Frank. All he wants in life is to sit next to one of us on the couch and chill…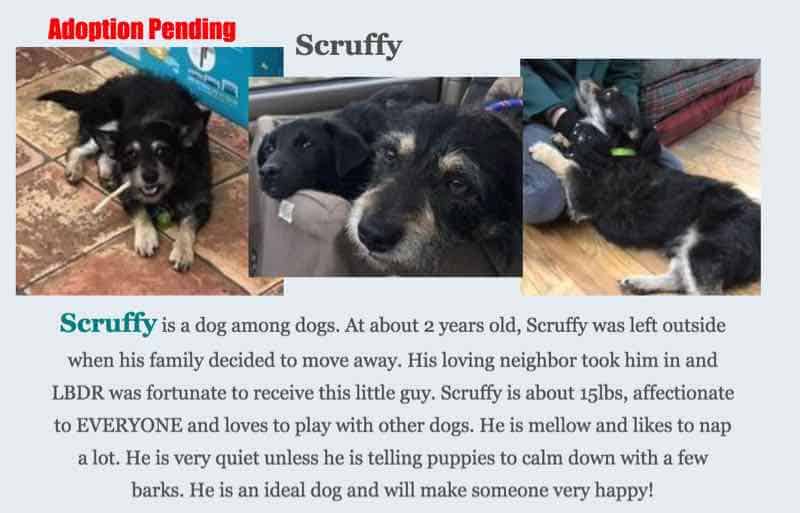 He came and played with Frank and the kids one afternoon a couple of weeks ago. Then he came for another slightly longer visit. And this past Tuesday, when I got back from Workbench Con… he arrived for good!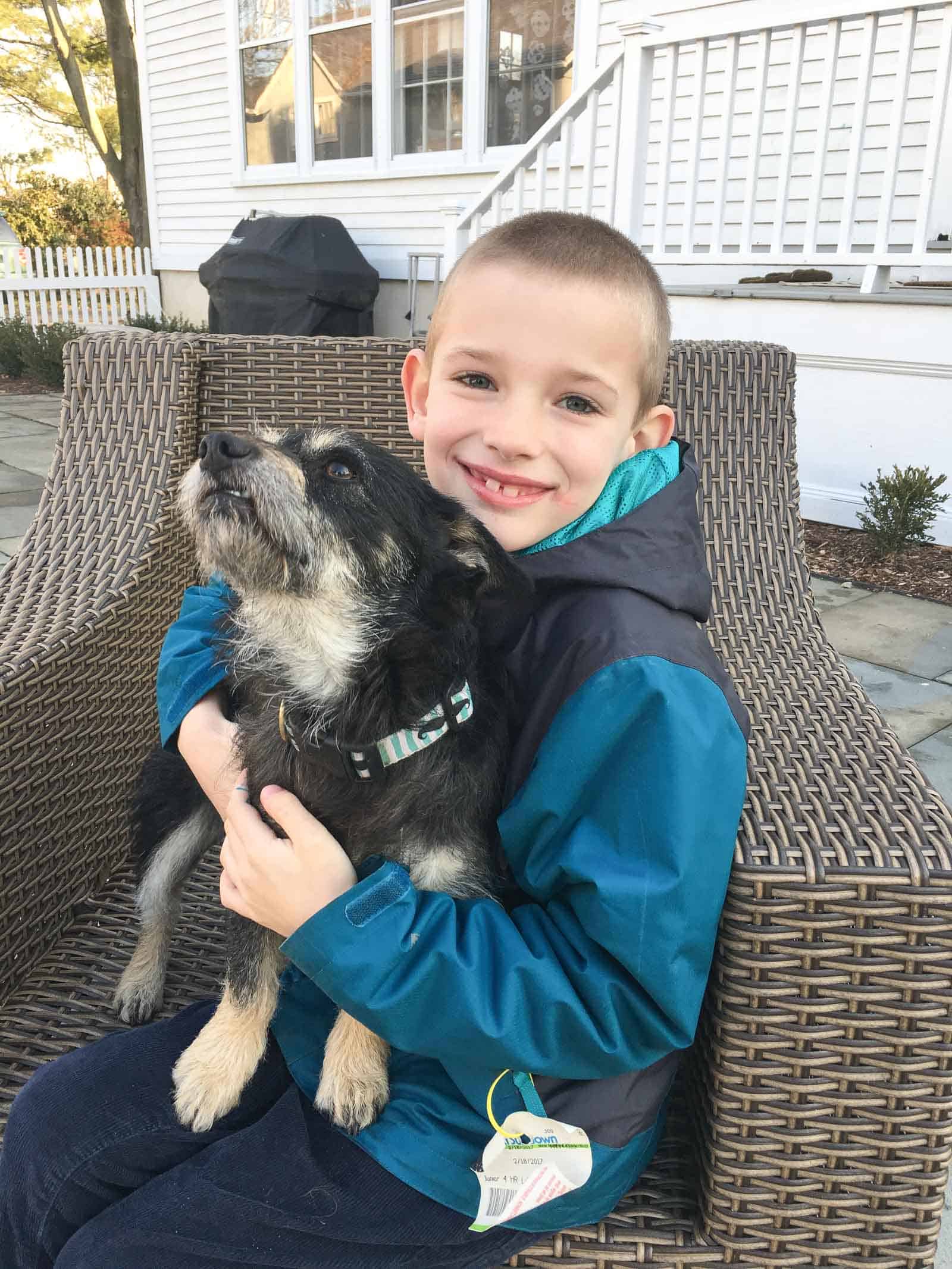 The first afternoon, we kept him on his leash and made sure the doors to the rest of the house were closed so we could keep an eye on him and get him comfortable with the chaos that is our family! He seems pretty relaxed lounging in the first sunny spot he can find and sniffing around for any Cheerios that get dropped. We've had to keep an eye out on small toys since he's eager for anything to gnaw on.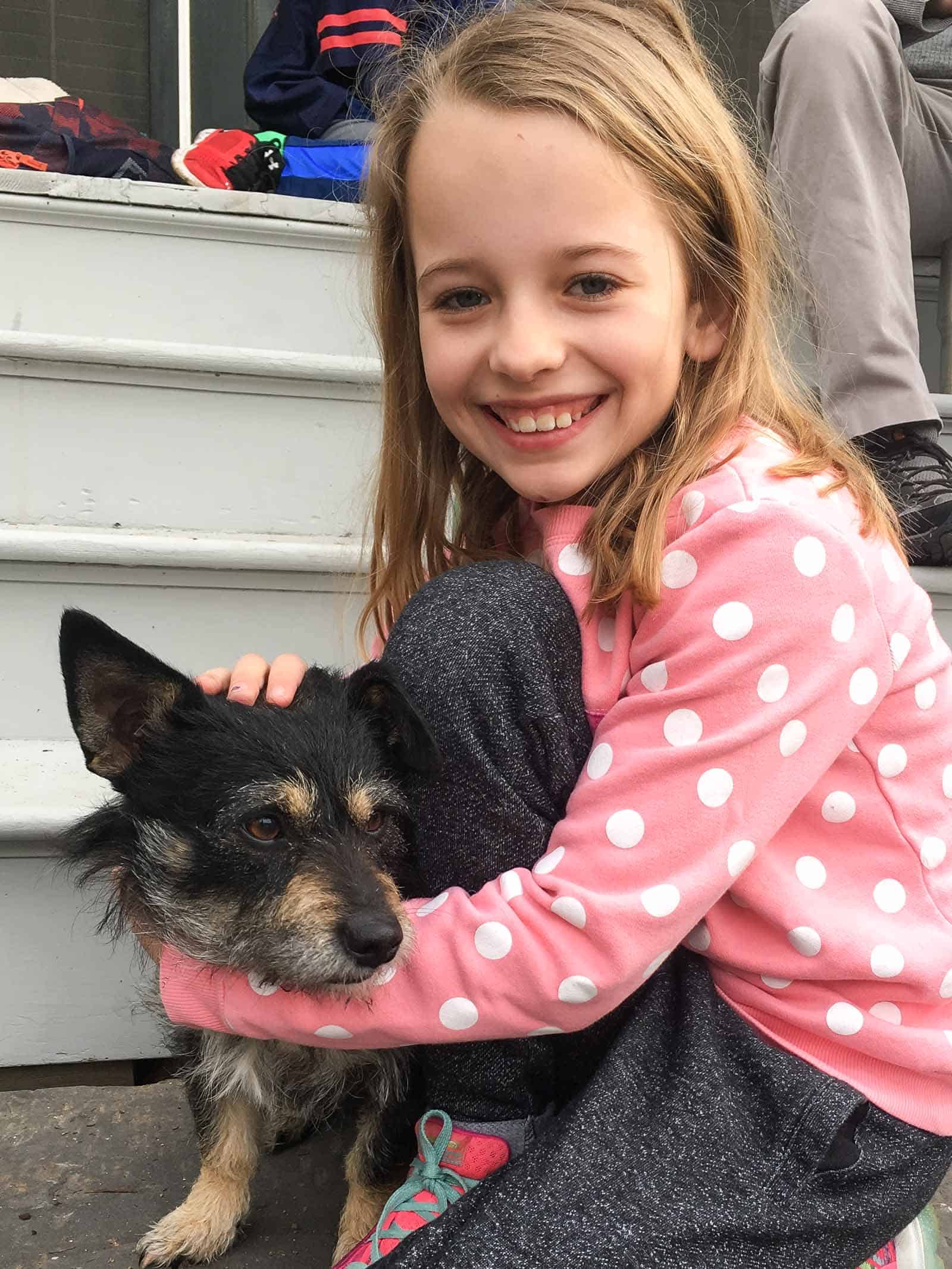 He follows me or Frank everywhere we go and loves nuzzling up to one of the kids. We've had a few accidents in the house, but… he was just recently neutered so there's still some marking behavior left and… it's a big ol' new house so I'm not too fussed.  We adopted Frank when he was 9 months old and I'm sure there are some things about him that might be different if we'd had him his entire life, but puppies are… a lot. Like a lot a lot. I'm happy to put up with a few accidents as opposed to full on house breaking!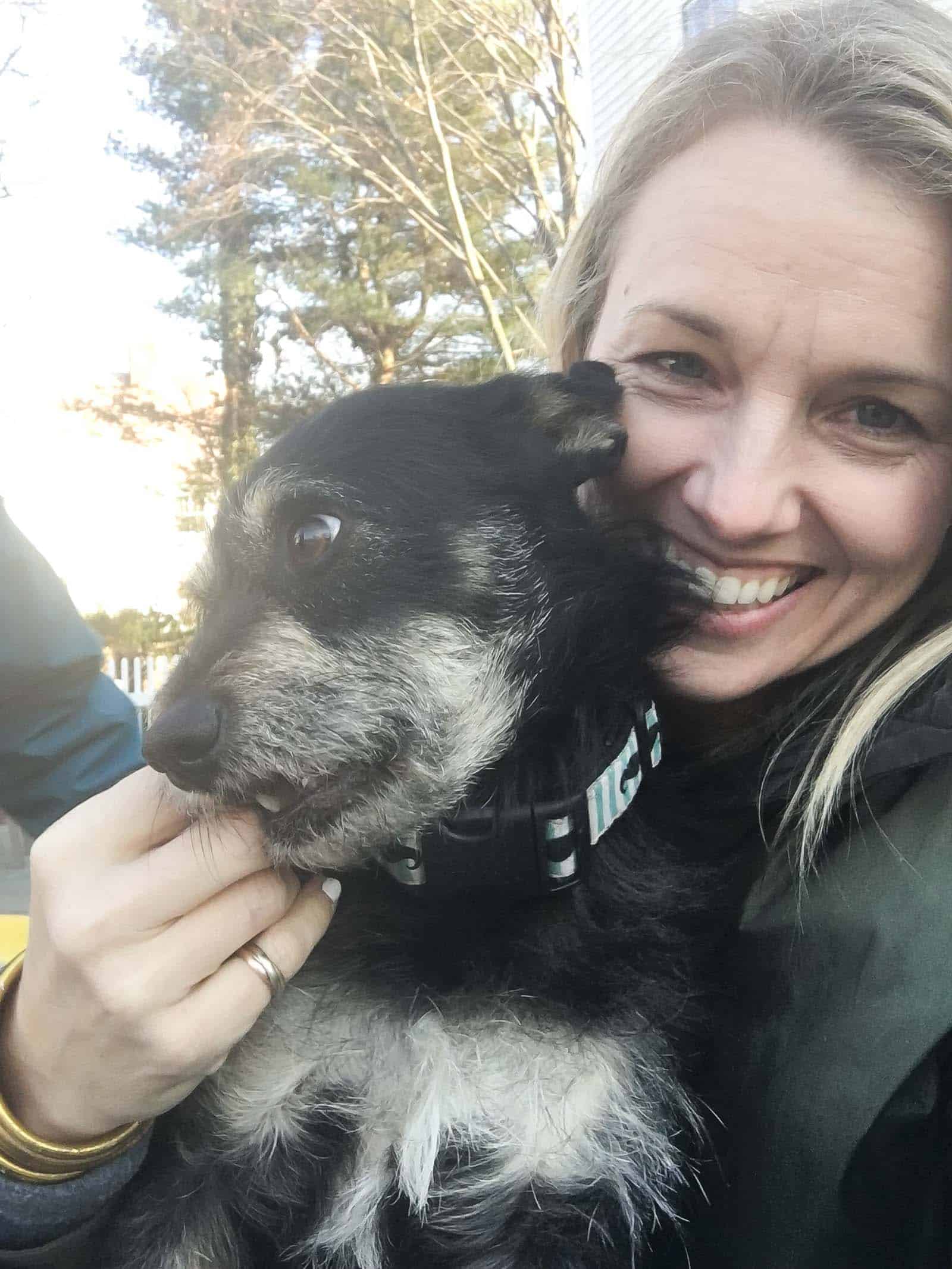 Lots of you have asked about his name. We adopted him as Scruffy. Which is obviously super fitting, but it wasn't a name I would ever have picked. I googled to see what the deal was with renaming a dog, and it was pretty unanimous that most people rename their rescues and it's not a big deal at all. Dogs are smart. They learn new things fast. Have a handful of treats on hand and reward the pooch whenever they respond to their new name and… presto changeo.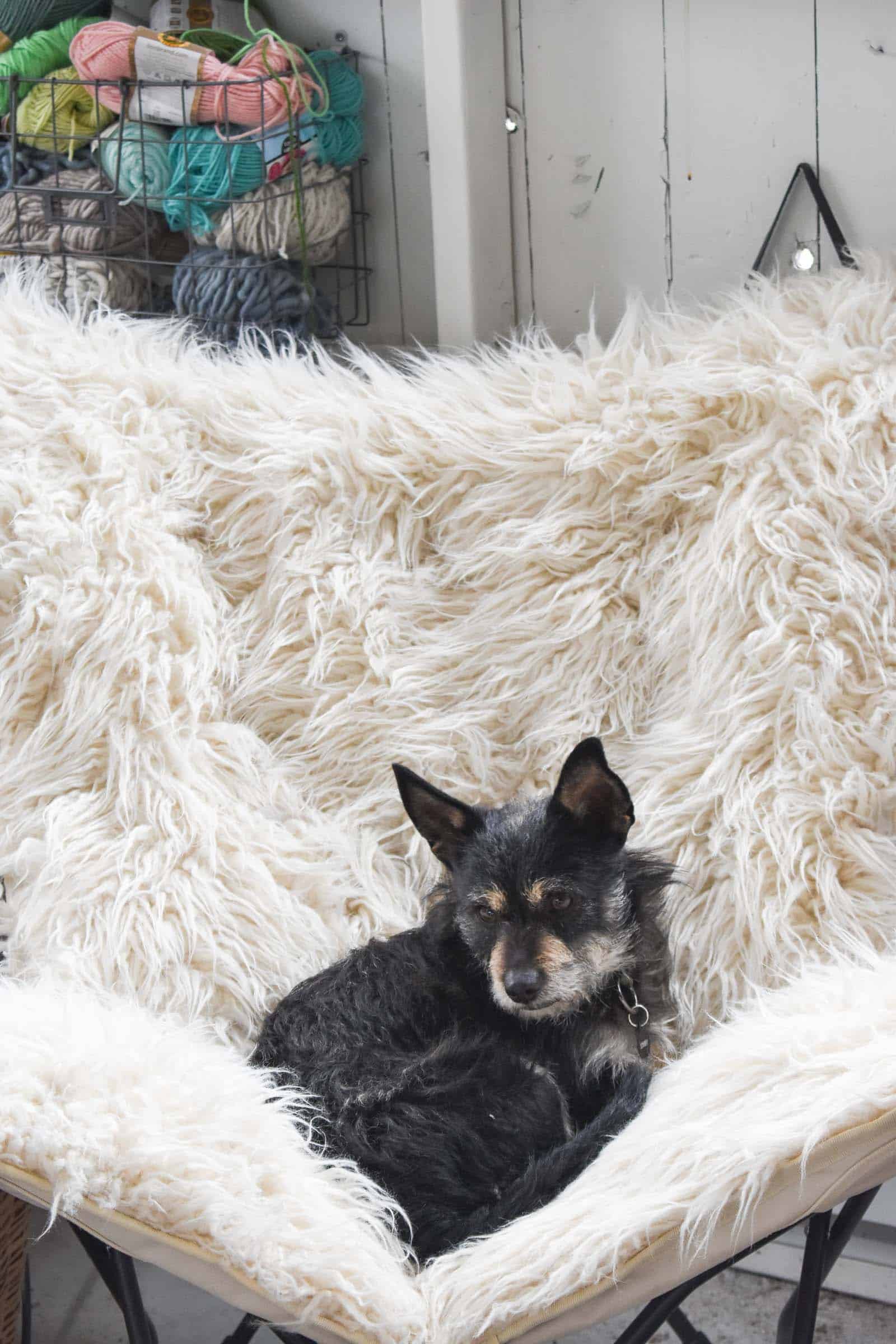 I've been feeling a bit guilty because anyone who's ever met him knows him whole heartedly as Scruffy… but we're calling him:

Thanks for all of your kind words about rescues… I'm so pleased we were able to rescue again. The wonderful thing about organizations like Little Black Dog Rescue is that they bring these dogs into their homes and families and they get to know their little personalities so well. To find a slightly older dog who loves kids and isn't phased by the energy in our house is like winning the lottery!