Psssst… this post *might* contain affiliate links: see my disclosure here.
If you're hopping over from Honey We're Home, then virtual high five, pull up a seat and help yourself to some hot cocoa! I have a tray of it all ready for you. (Cyber entertaining is the best!) Thanksgiving's over and Christmas is in T-minus 24 days (Hanukkah's in 15 days so you're down to the wire!). Do you ease into these holidays or go for broke and set up 12 trees in one weekend with a light display set up to the Messiah chorus?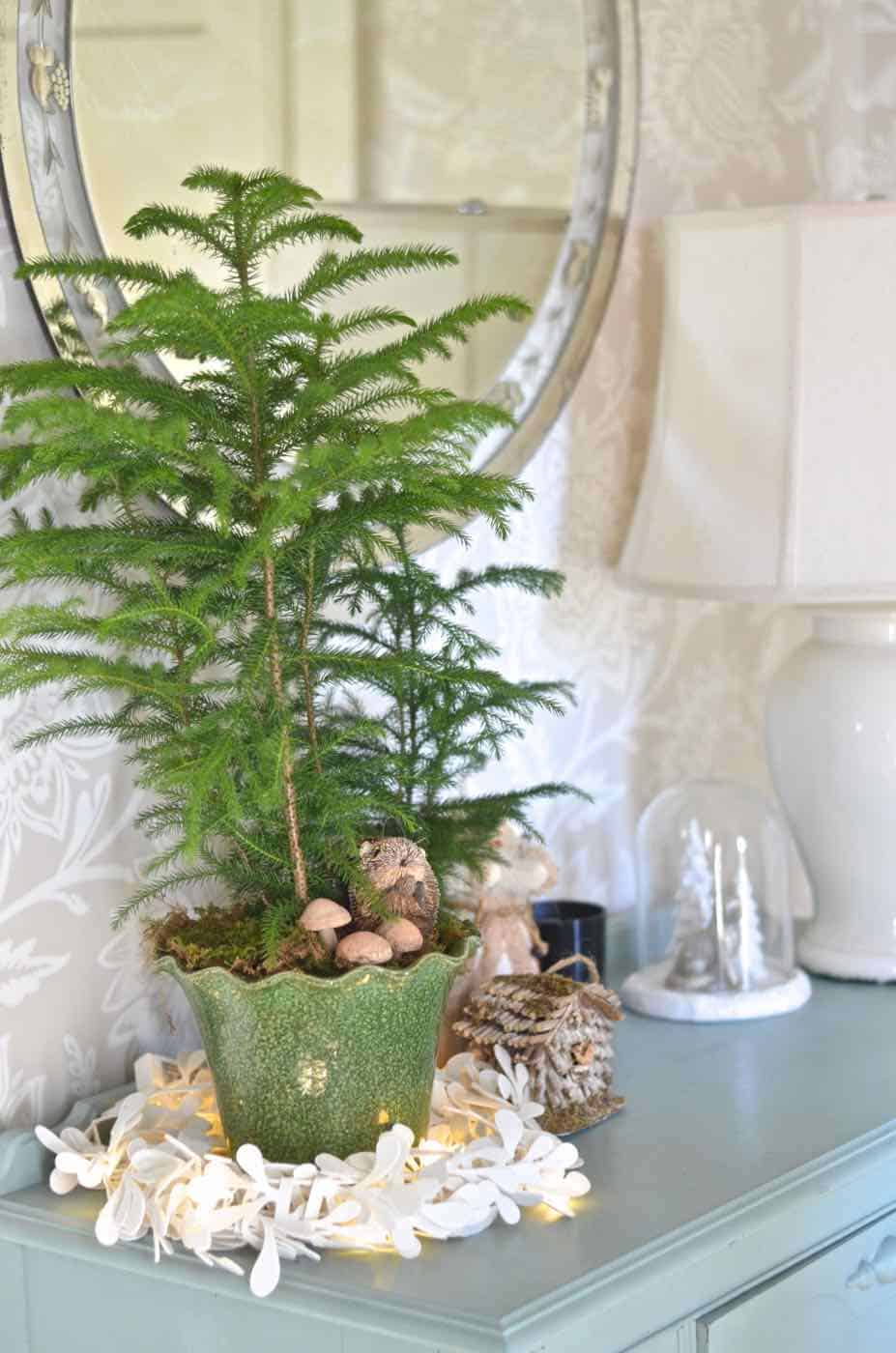 I'm an easer-inner. With the kids, it's nice to introduce things bit by bit, so Bee's Welcome To the Season tour is perfect for me! We used to have a big giant robust foyer, but ever since our addition last summer, we have a daintier (cozier) space. Meaning… I don't have too much space for holiday bells and whistles.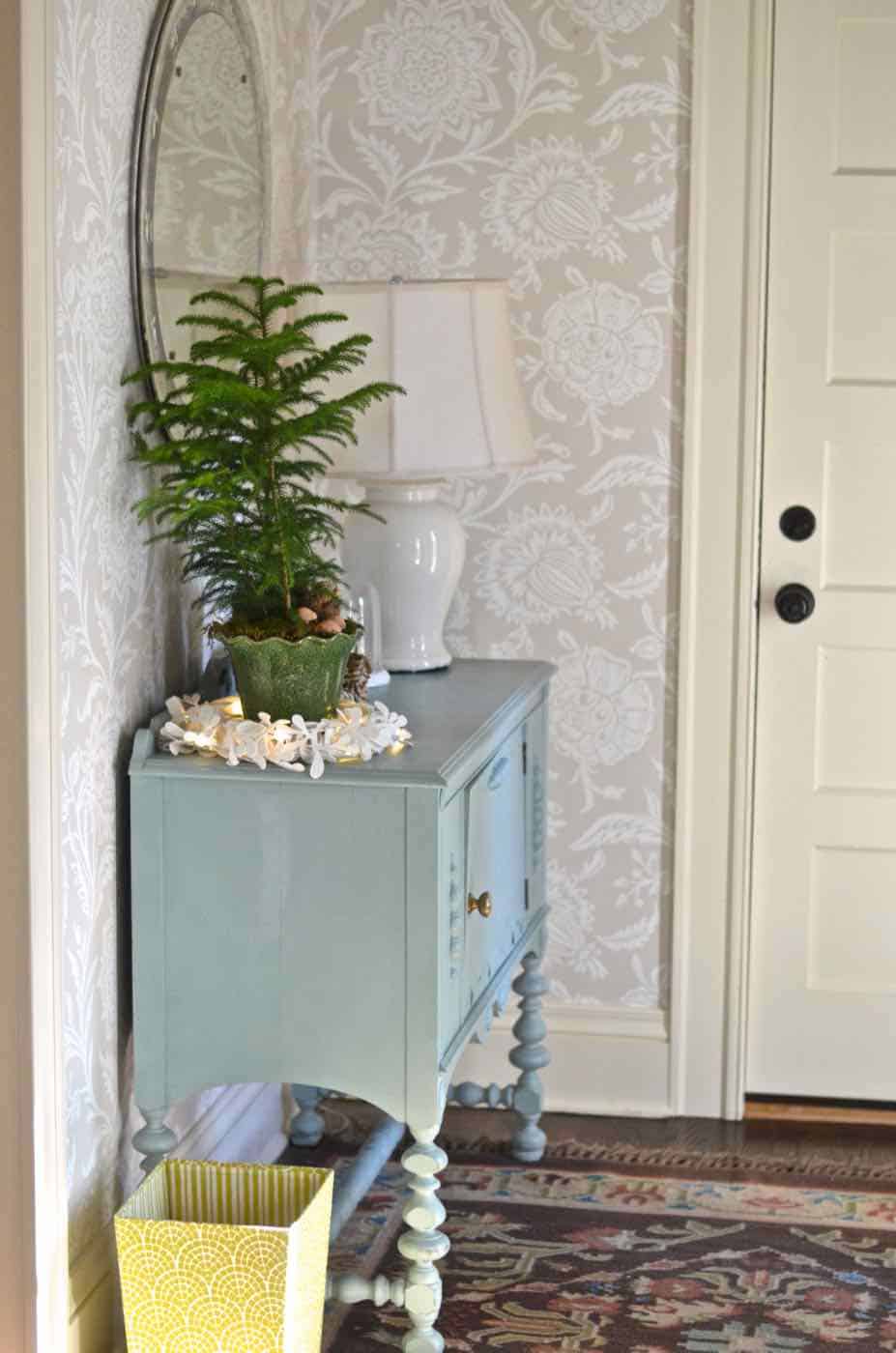 This season, I've been big into greenery as an anchor to my holiday vignettes. For my foyer arrangement, I found these Norfolk Island pines at Home Depot for $4 or something. I had the larger green planter, but found the fun oversized coffee mug for the smaller one at Homegoods. Some moss tucked around the base of the plant makes it much softer and prettier in my opinion. That wreath was from Ikea and I love the sweet lights it provides (although they call it a window display so don't search for "wreath" over at Ikea).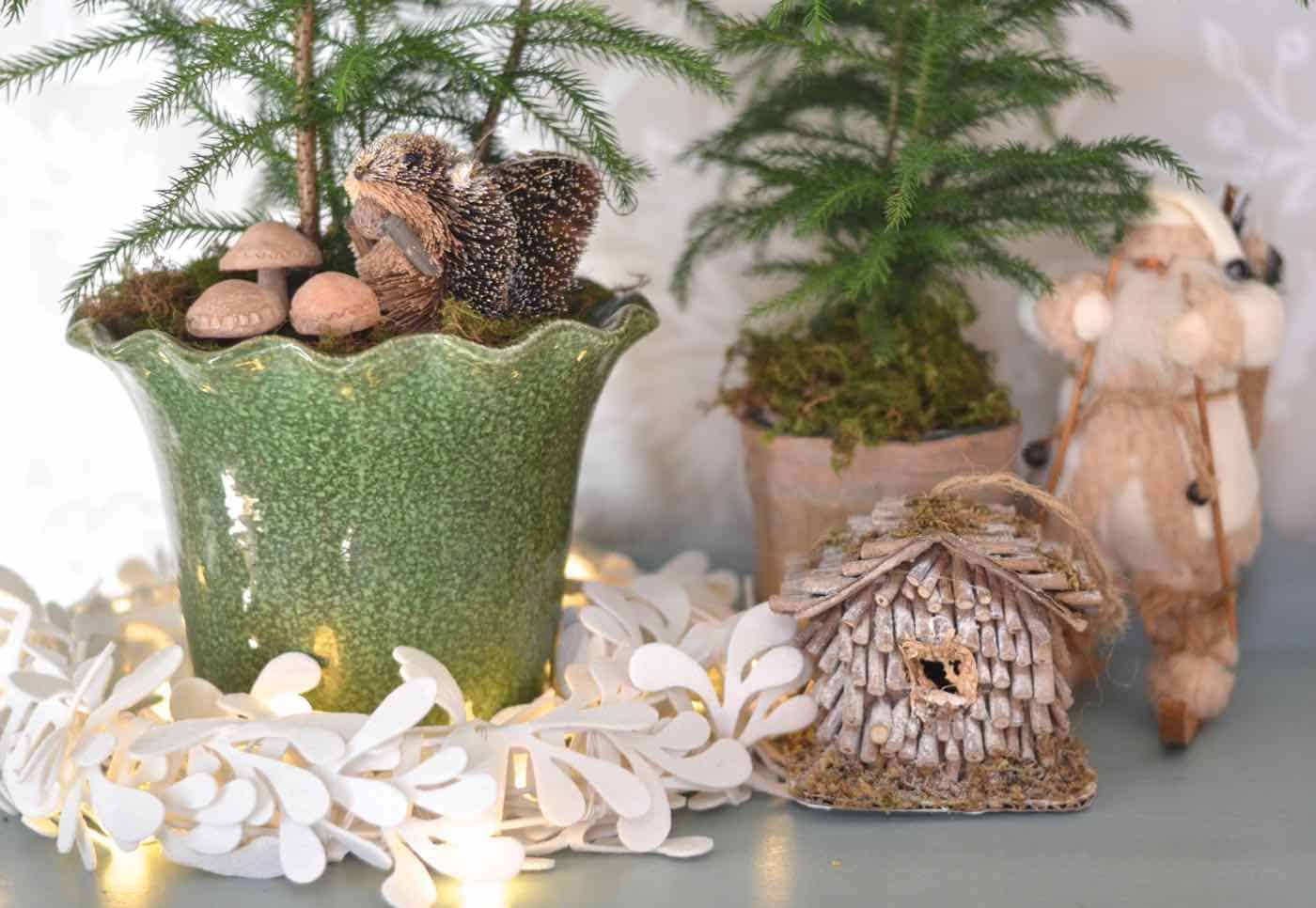 These mushrooms are from Terrain (although mine were sold individually) and the sweet woodland squirrel was with the holiday ornaments at TJMaxx.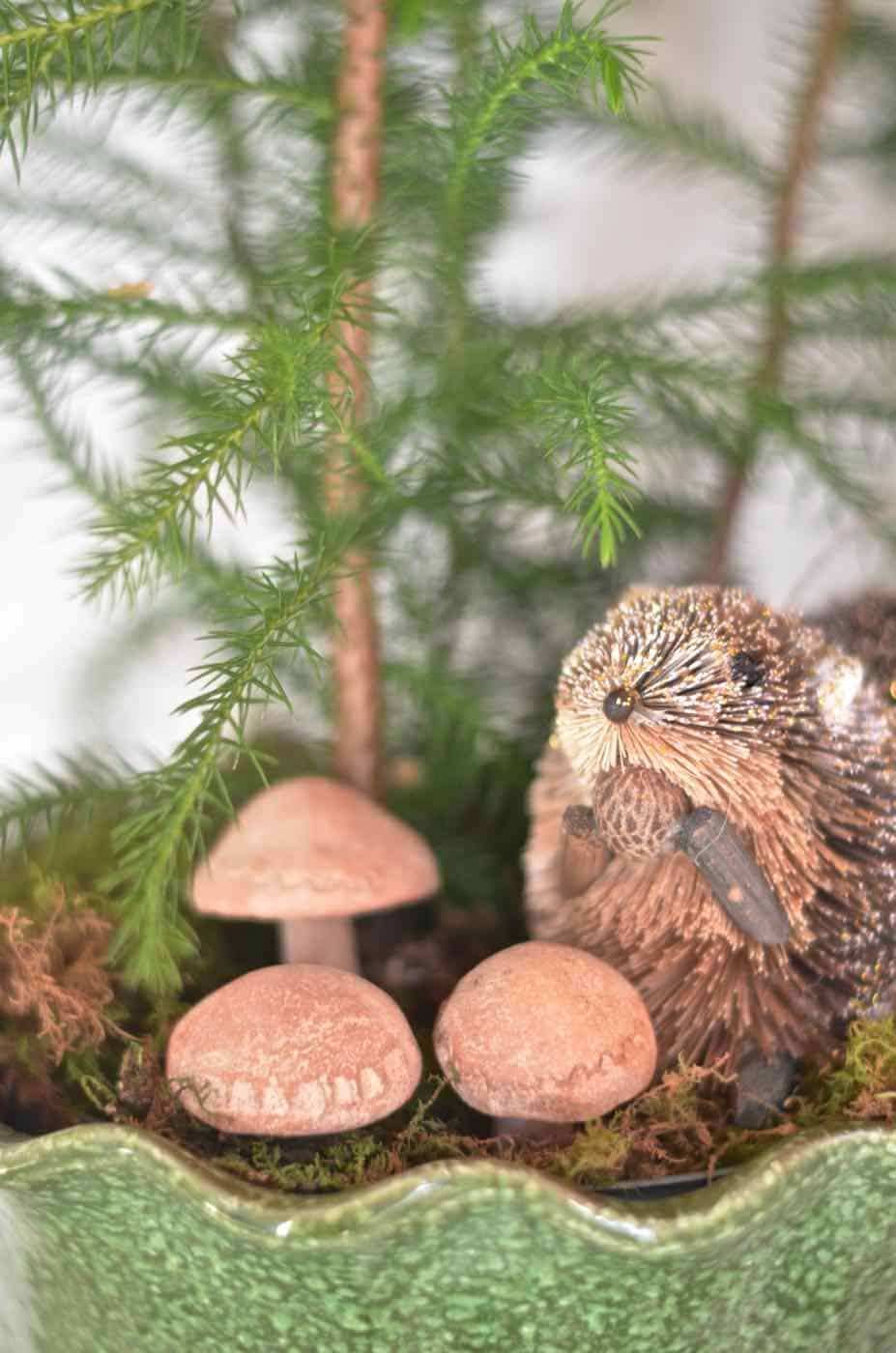 I collect Santas like this and the log cabin was plucked from our ornament stash.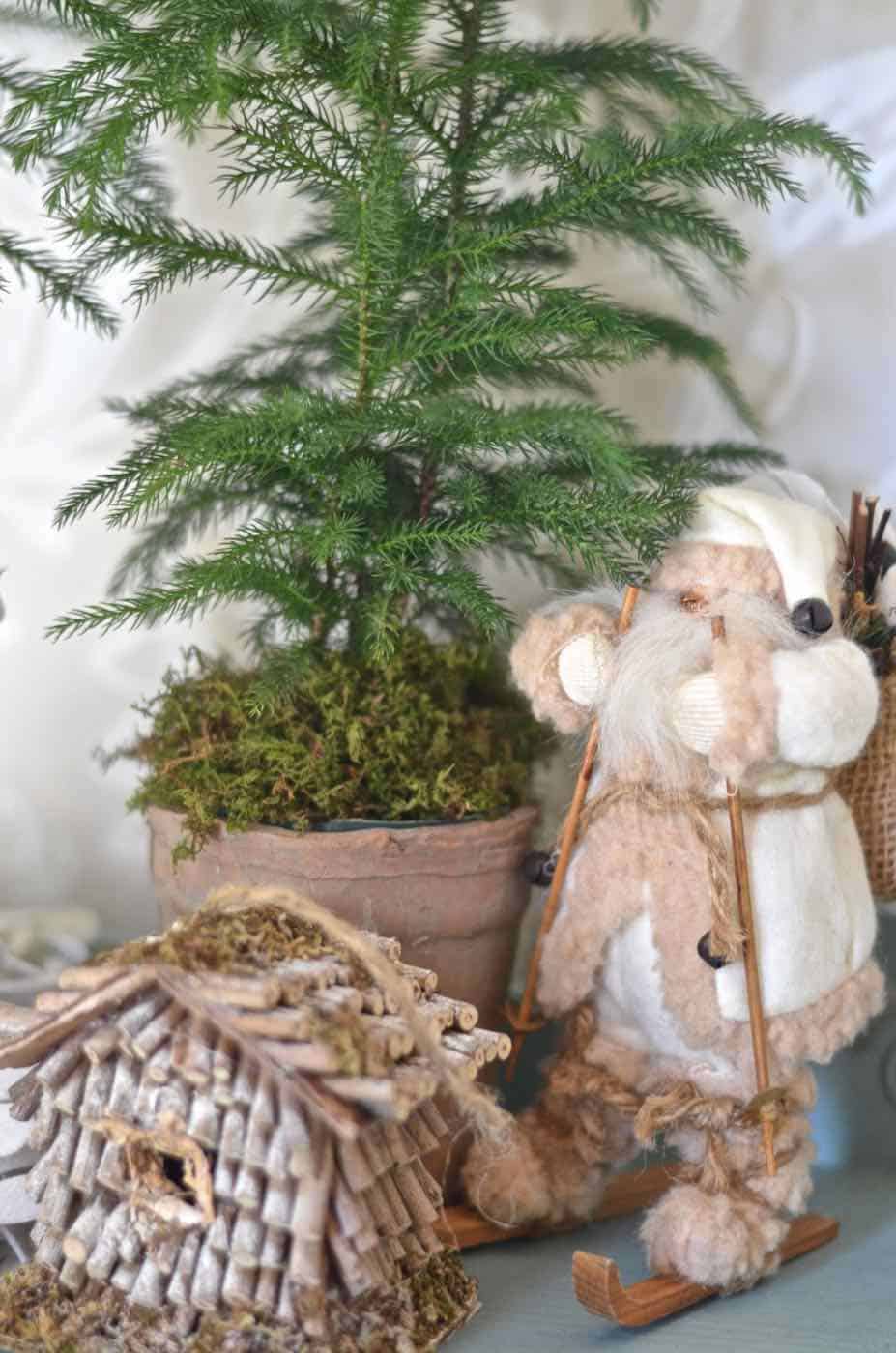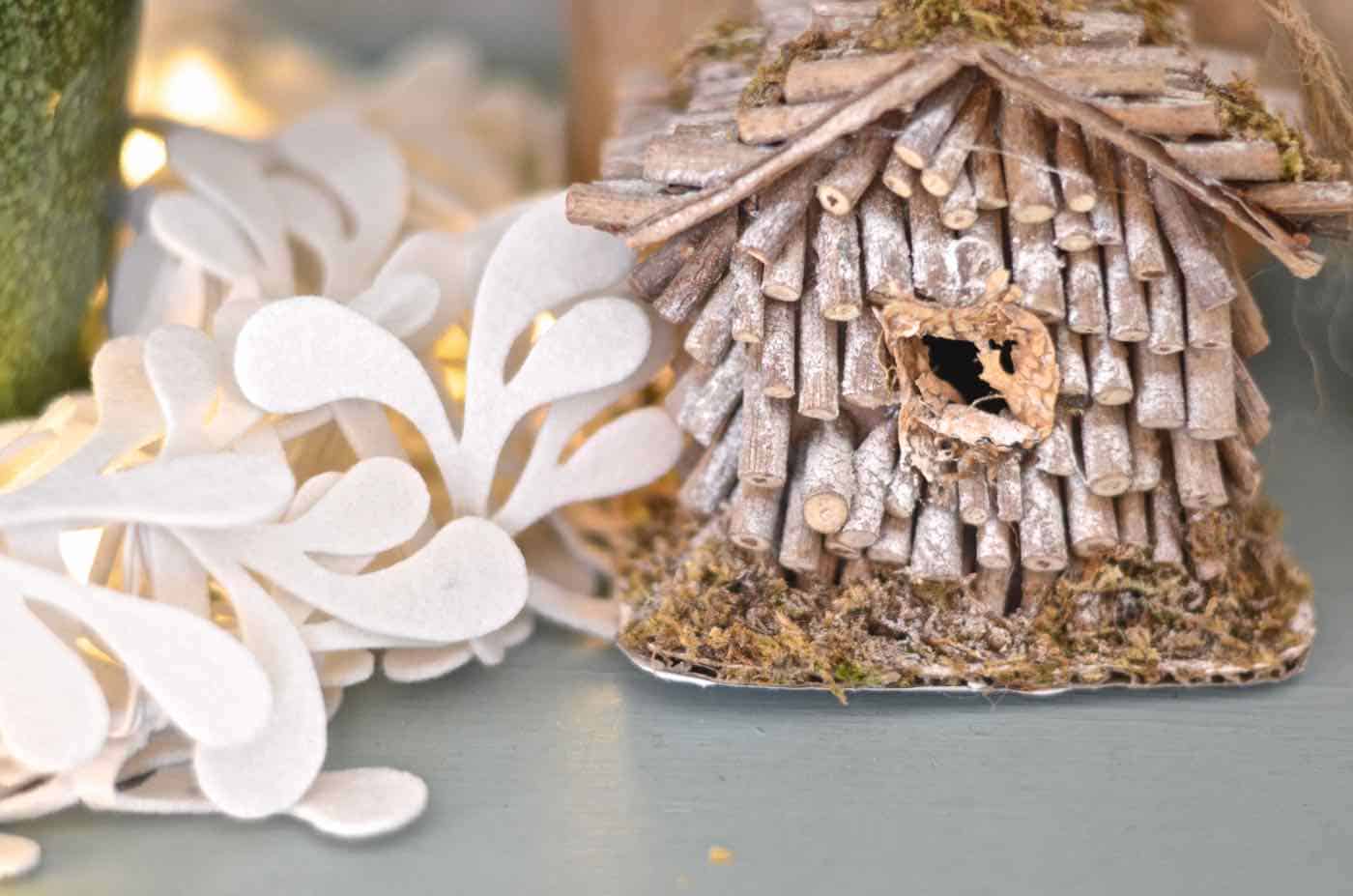 One thing I always have on hand during the holidays are scented candles. This one on the foyer table creates a warm ambiance the minute someone walks in the door. And that cloche was another Homegoods score.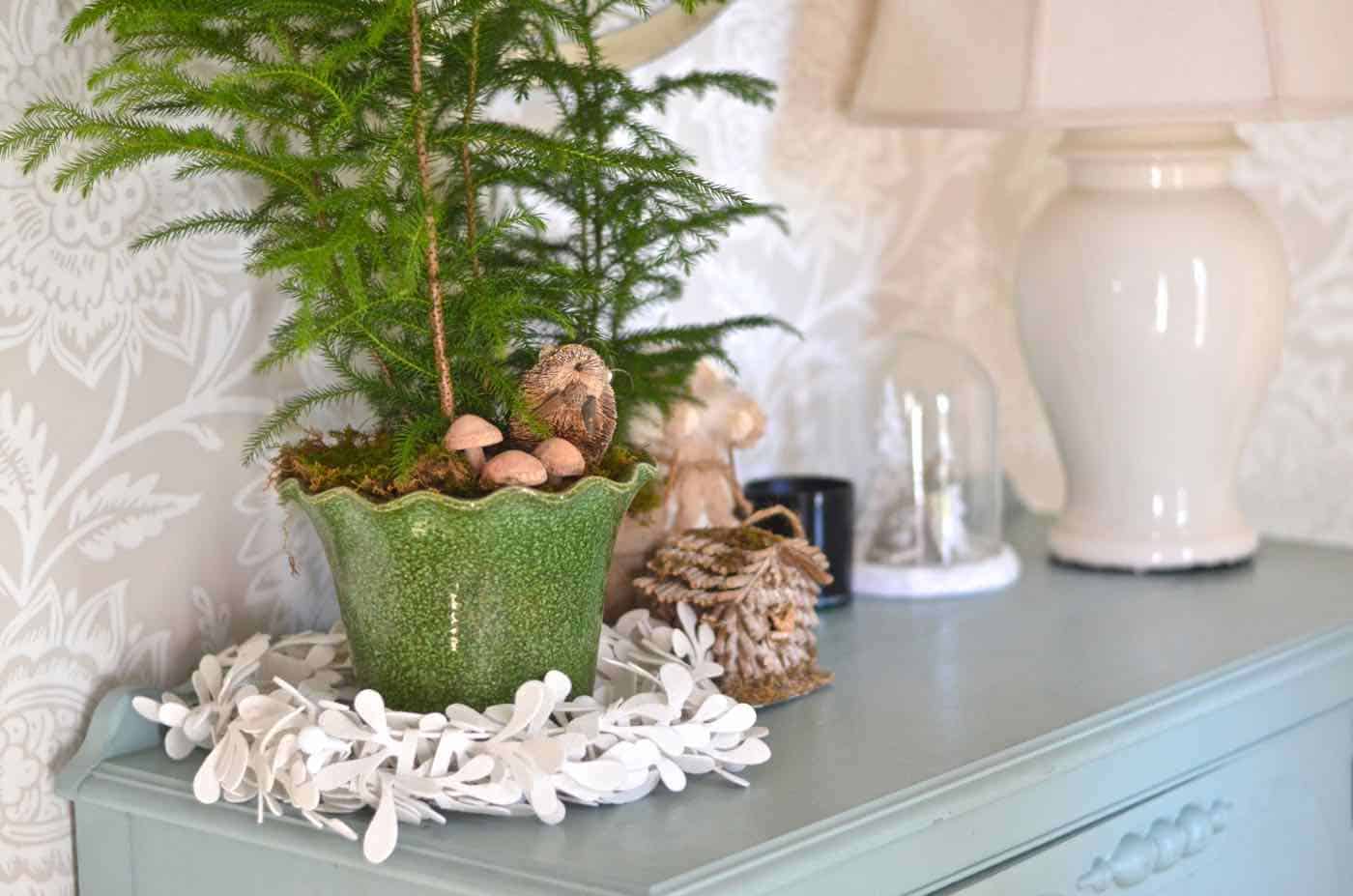 This whole vignette is just a little hint of Christmas to greet visitors when they step into our typically chaotic home. I made the mistake of hanging these flea market bells from this door and the kids get their jingle on regularly.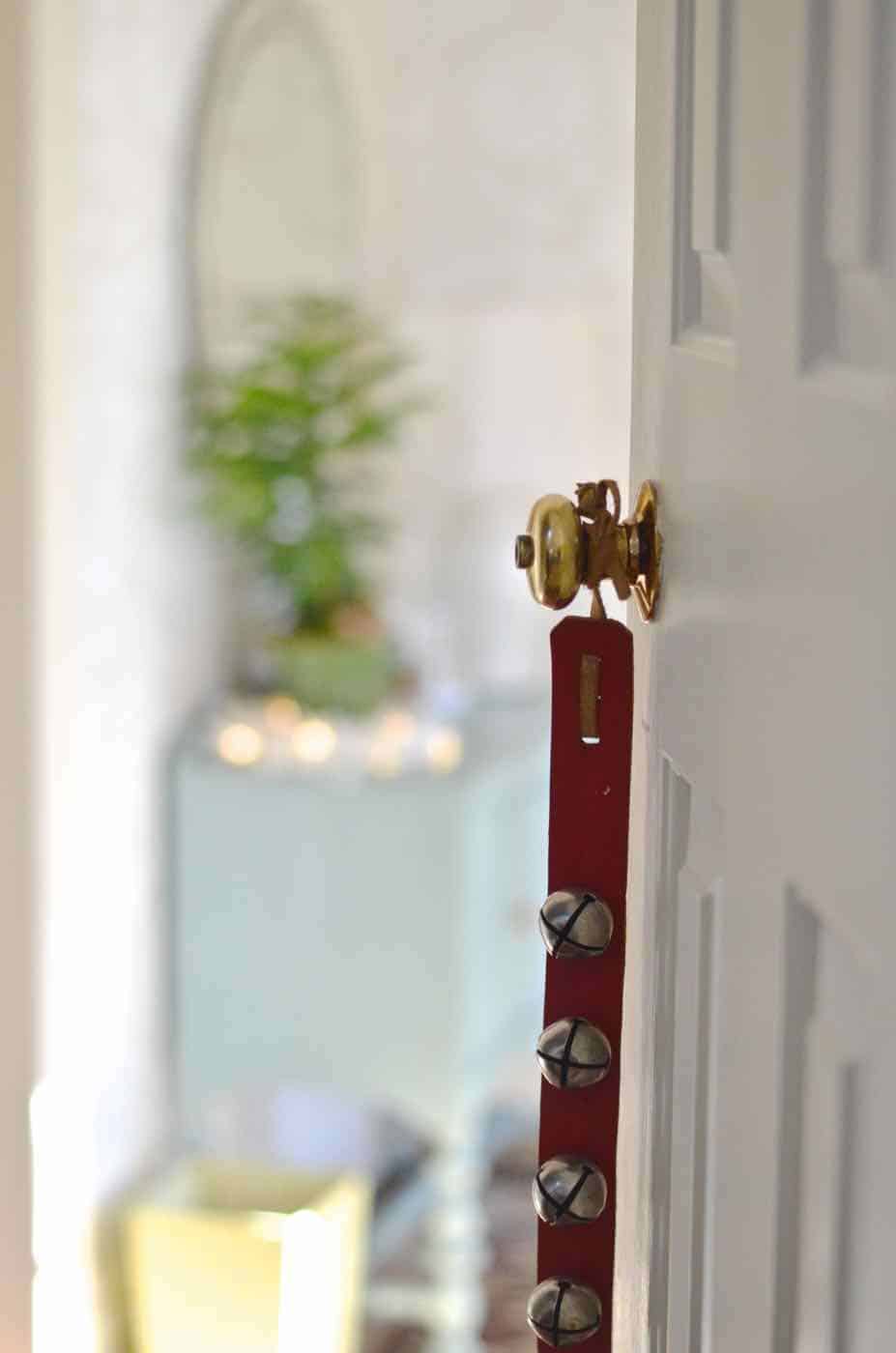 Head over to the ever amazing Dena at Hearts and Sharts to see what she's done to welcome folks into her casa.  And then go visit all the other amazing entryways:
Windgate Lane/ Desert Domicile/ At Home With The Barkers/ Gourley Girl and Guy/ Our Southern Home/ Hi Sugarplum/ Thrifty Decor Chick
Tune in next week for a full peek at our holiday decor…