Psssst… this post *might* contain affiliate links: see my disclosure here.
Oh. Em. Gee. I wish I had discovered this passion a month ago as I would have declared this Christmas the year of the pom pom.  Not the fancy DIY pom poms like Mandy created over at Vintage Revivals, but the simple craft store ones that I grabbed at JoAnn.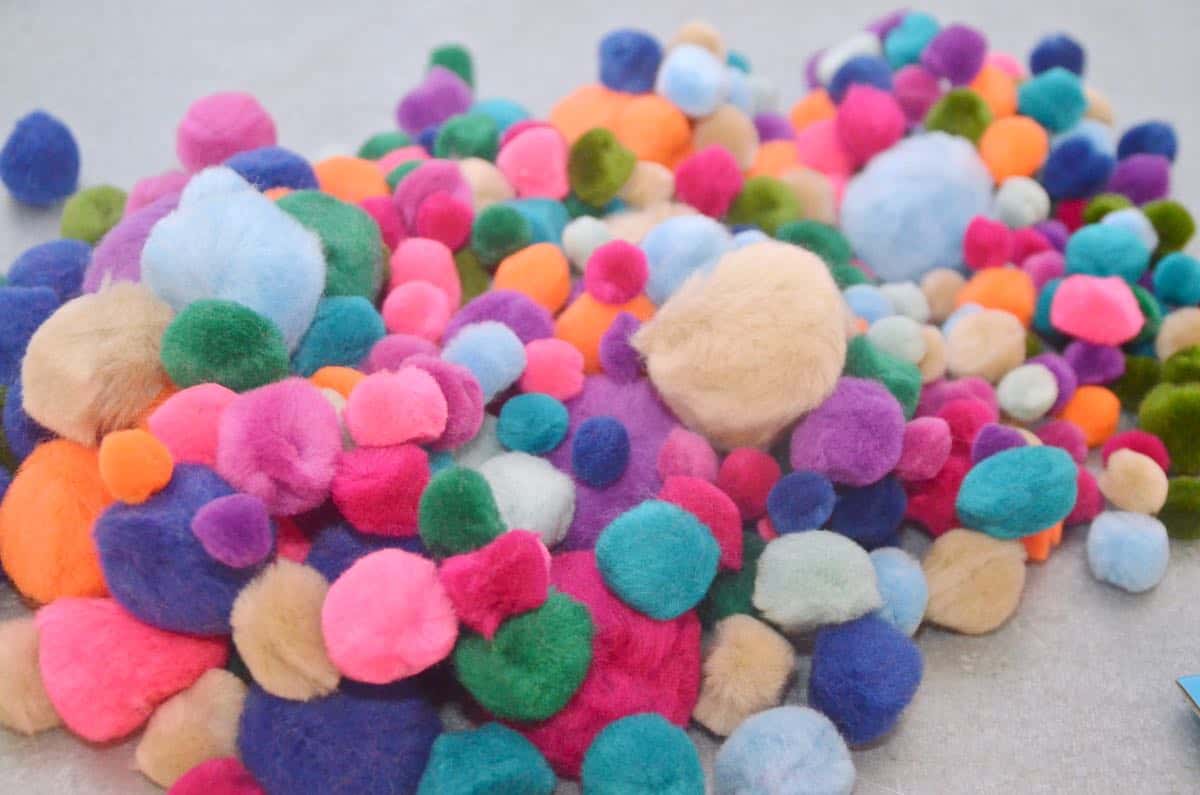 I'm serious.  I want to attach them to everything.  Wreaths, ornaments, trees, garlands, placemats… I want to fill glass hurricanes with them.  I want to cover a throw pillow with them.  Phew… just breath, girl.  There's still 2 weeks so maybe I have time.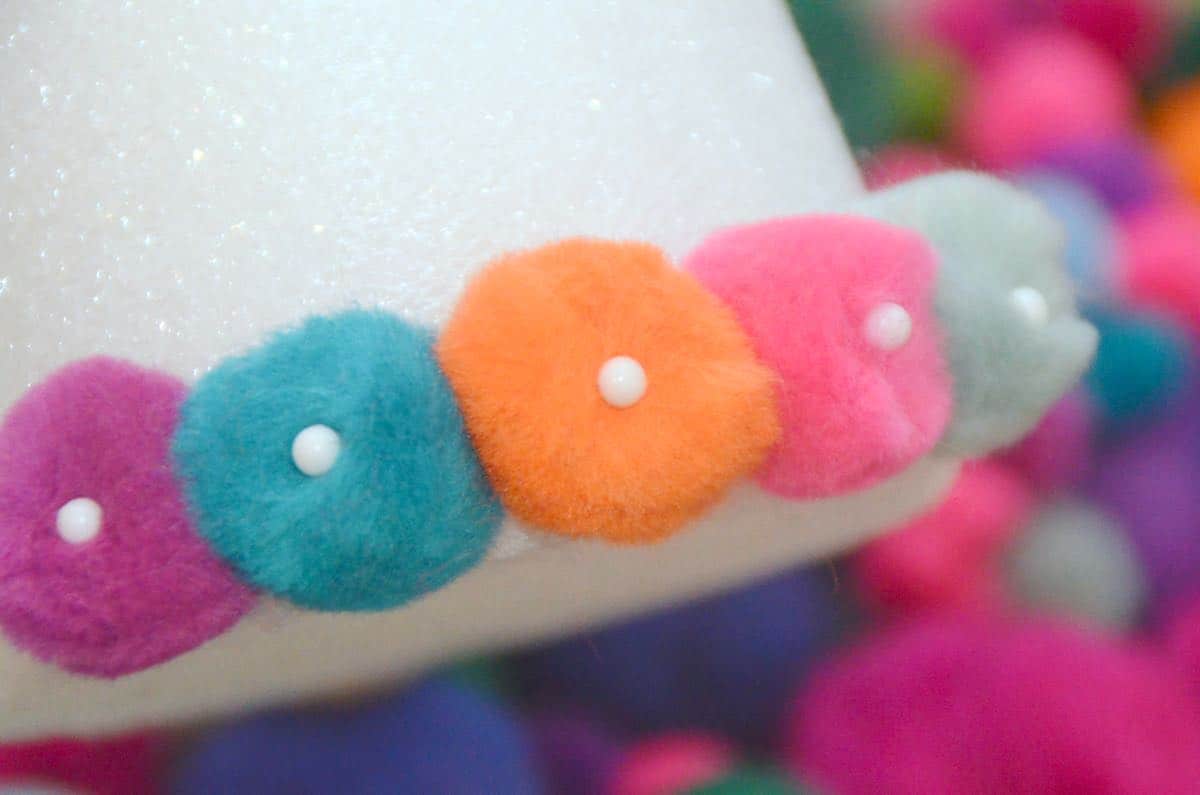 But… in the meantime, here's what I rigged up with my beloved poms, 2  styrofoam cones, and straight pins as part of JoAnn fabric's Celebrate the Season #fabulouslyfestive December spaces.  (To add some sparkle, I  threw in some sequins for good measure.)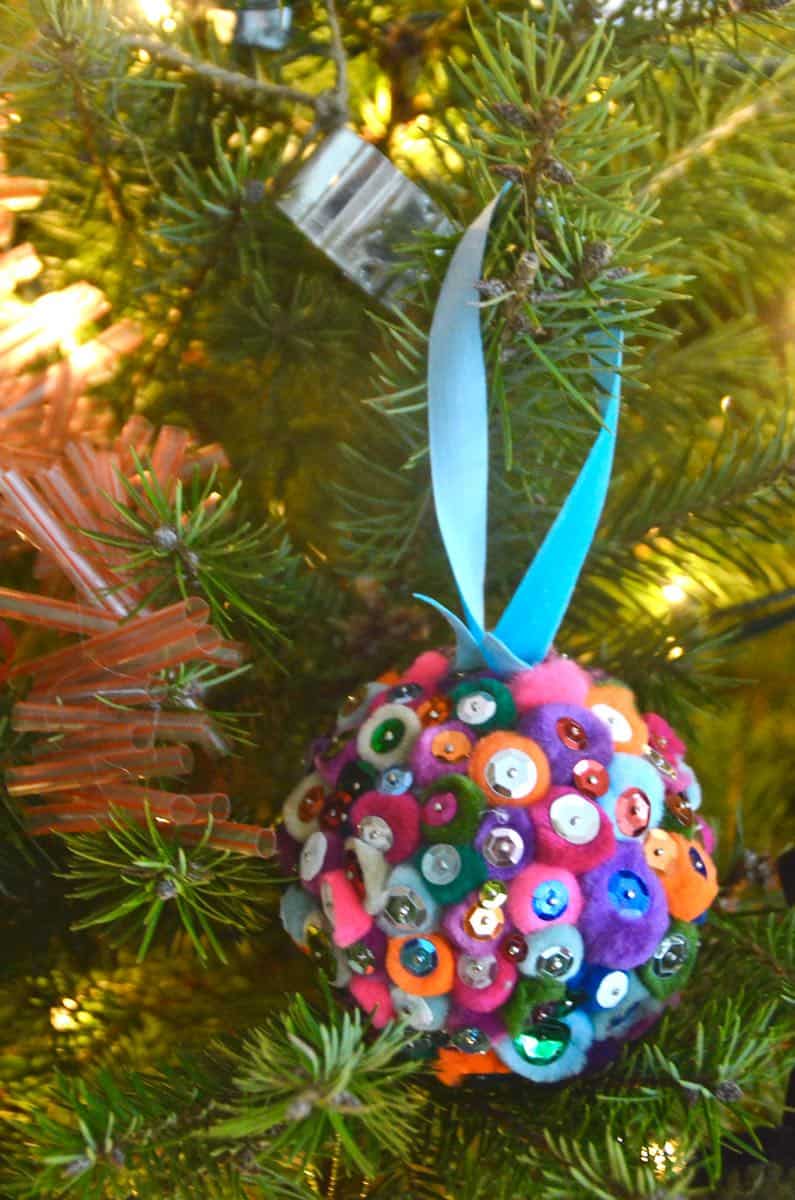 I started with the tree forms and working my way from the bottom, used the straight pins to stick on the pom poms.  As I made my way up the tree, I gradually began adding the larger pom poms and then plain ol' sequins around the top.  This is a good television craft!  Crank up the Housewives and get your pom pom on.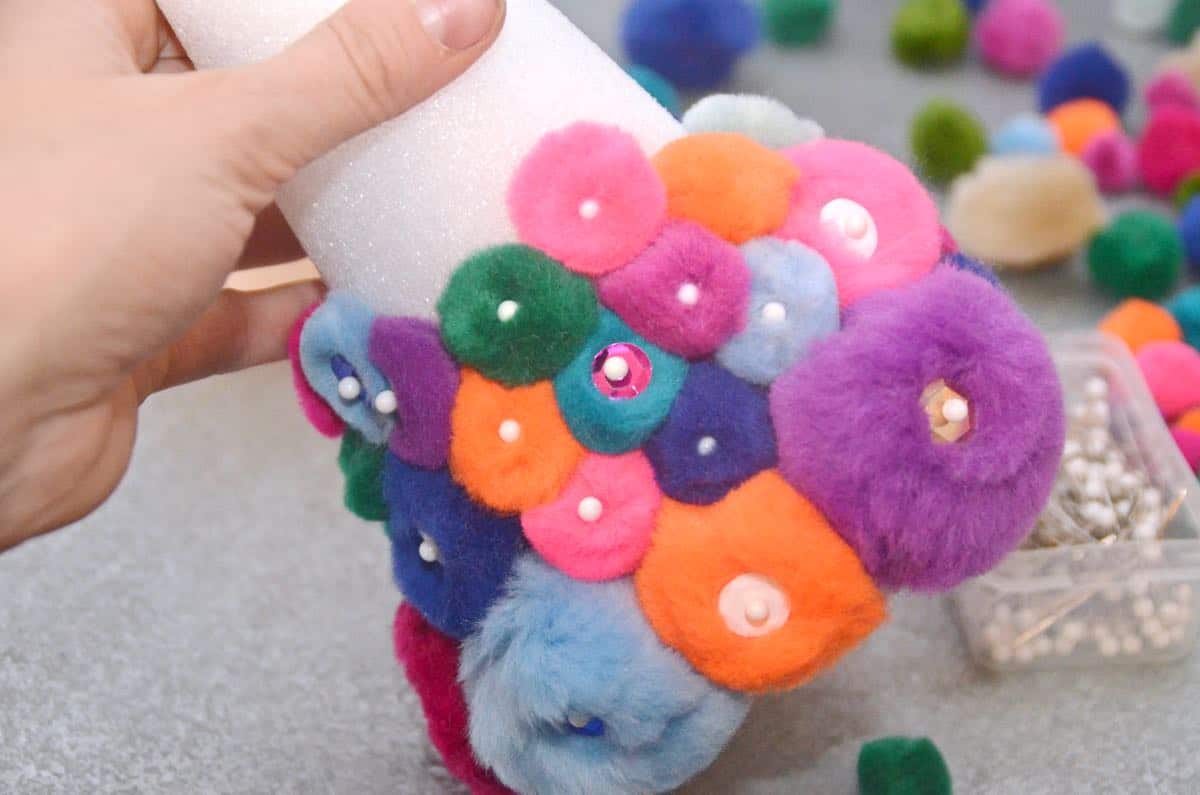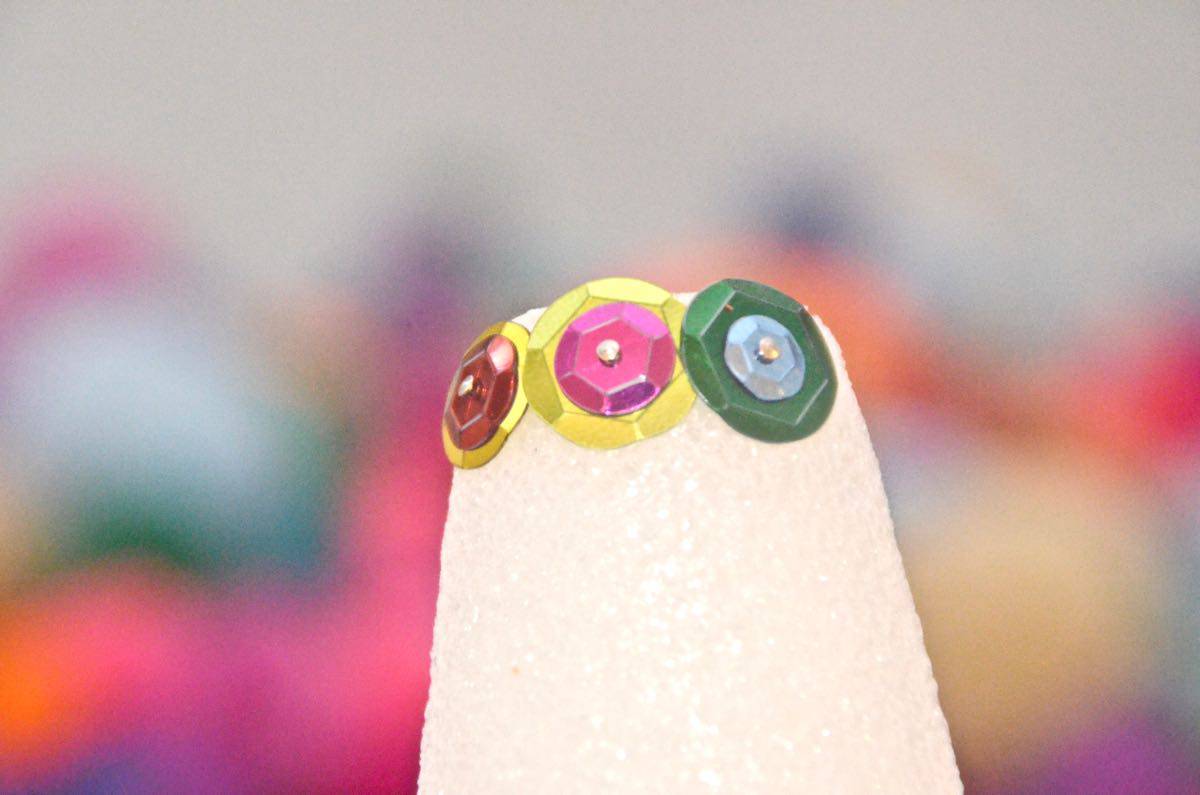 To keep things eclectic, I used two different straight pins (one with a white ball, the other a plain silver) and tried to make the sequins sort of random.  For some bonus crafts, I used the leftover pom poms to decorate a couple of styrofoam balls and a $3 thrift store wreath.  I love the colors and the sparkle and the texture. Heck, I just love my pom poms.