I've been trying to gather some ideas for easy Christmas projects and crafts that Eleanor might enjoy. I saw this idea online and loved it, but…my daughter was too creative and kept trying to add other collage details.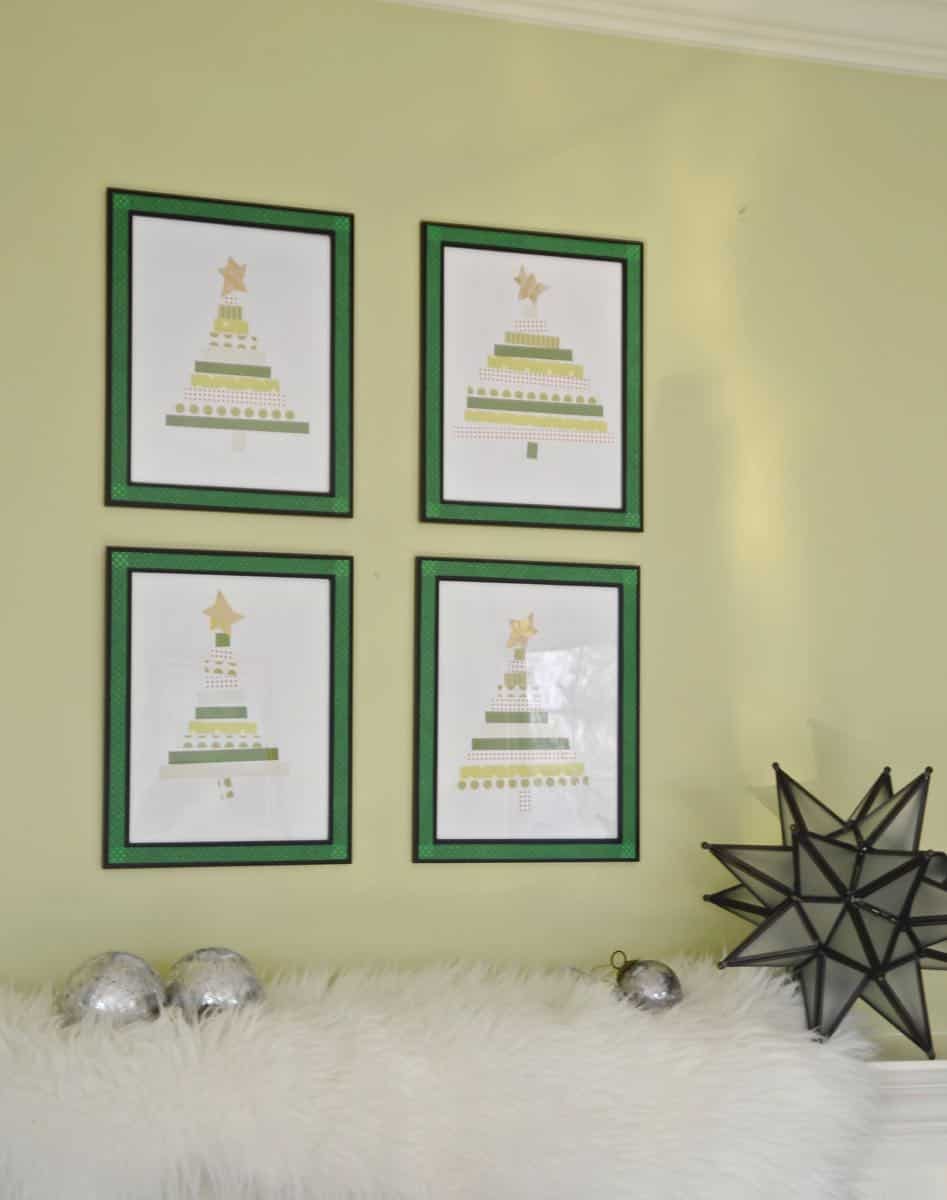 Wanna peek at the $4 artistic genius behind these trees? Find any scrap paper you have on hand, patterned, solid… doesn't matter. Cut it into strips and glue said strips onto your paper from large to small and voila: crafty christmas trees!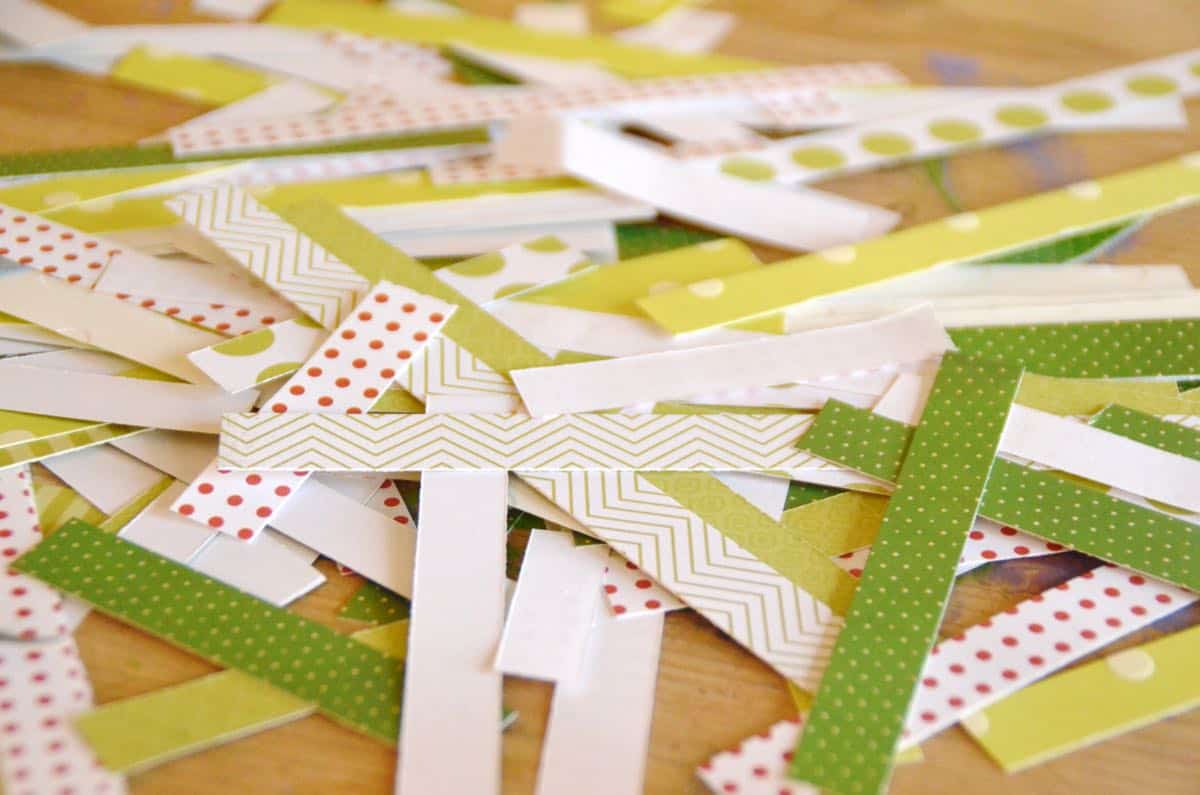 These frames are from Ikea. I got them for our gallery wall without realizing they were for 8 1/2 x 11 (vs. 8 x 10). $3.99 for 4 I believe. The black seemed a little somber, so I Christmased them up with some green washi tape.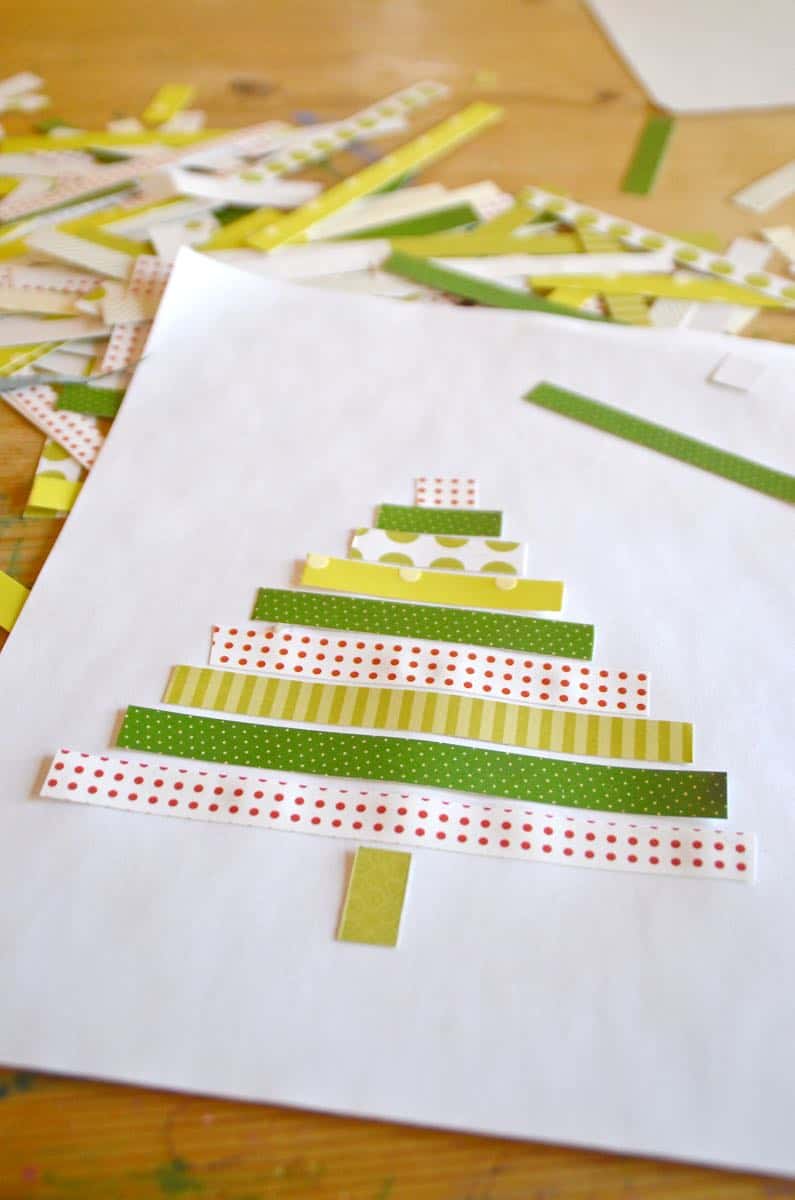 I think the four of these pictures actually look pretty cool… a more graphic decoration for Christmas! I'll post a picture of Eleanor's version if she ever finishes it…