I've gotten better about loading my cart at the thrift store. I'm trying to be more deliberate. Can I use this somewhere? Will I learn something new with this project? I still bring home my fair share of… er… excess, but not NEARLY as much as I used to in the early days of blogging. Today's thrift store makeover is SO simple, but it takes something that was just off the mark and with a few simple little steps, it's now right in my wheel house as an antique dough bowl!
DIY Antique Dough Bowl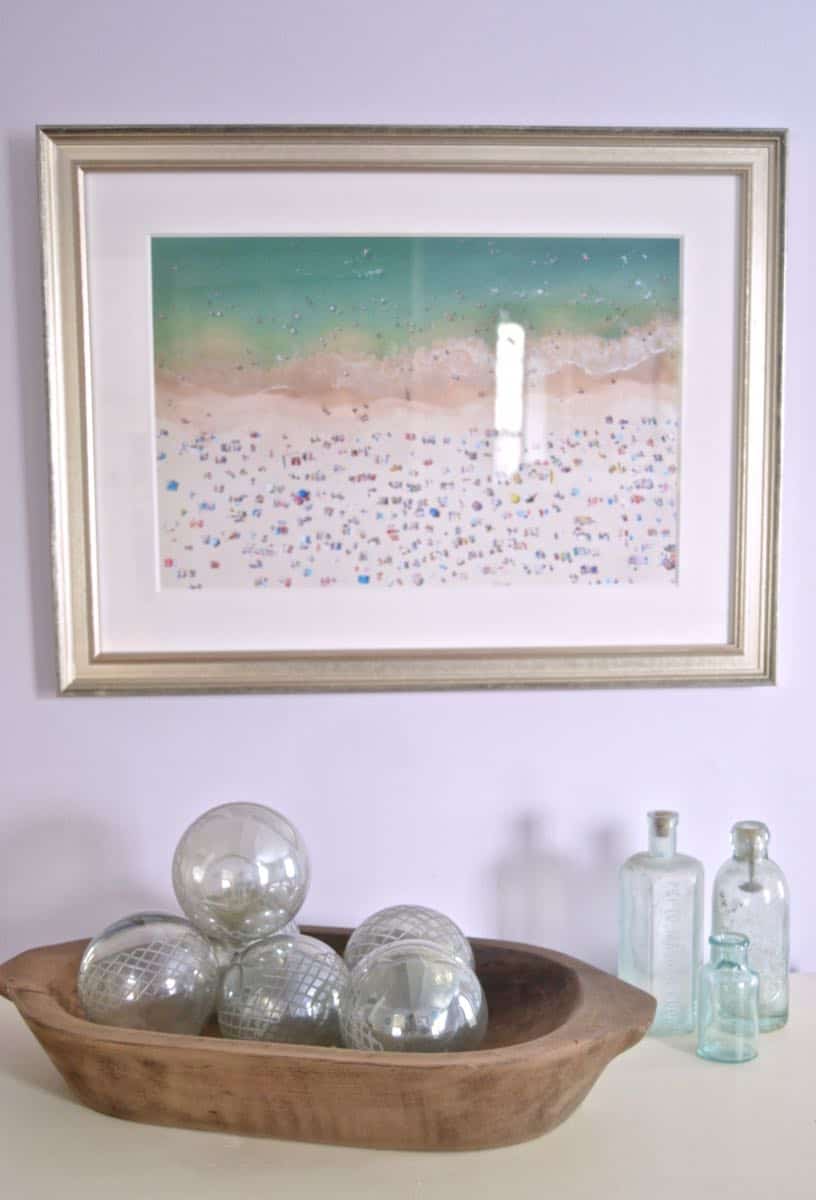 Do you know about antique dough bowls? They're rustic and textured and useful and amazing. Carved by hand, these bowls were prized possessions for many cooks and sat with flour at-the-ready. They come in all shapes and sizes and I love them. More recently, you're just as likely to see these dough bowls in home decor. Images like this:
And this.
And this.
And this.
Imagine my happy dance when I saw this one at Goodwill for… $5. I'm no Antiques Roadshow expert (although trust me… I wish I were!!), but this was no antique. It's probably Hobby Lobby for all I know, but I had plans for it, so I didn't care!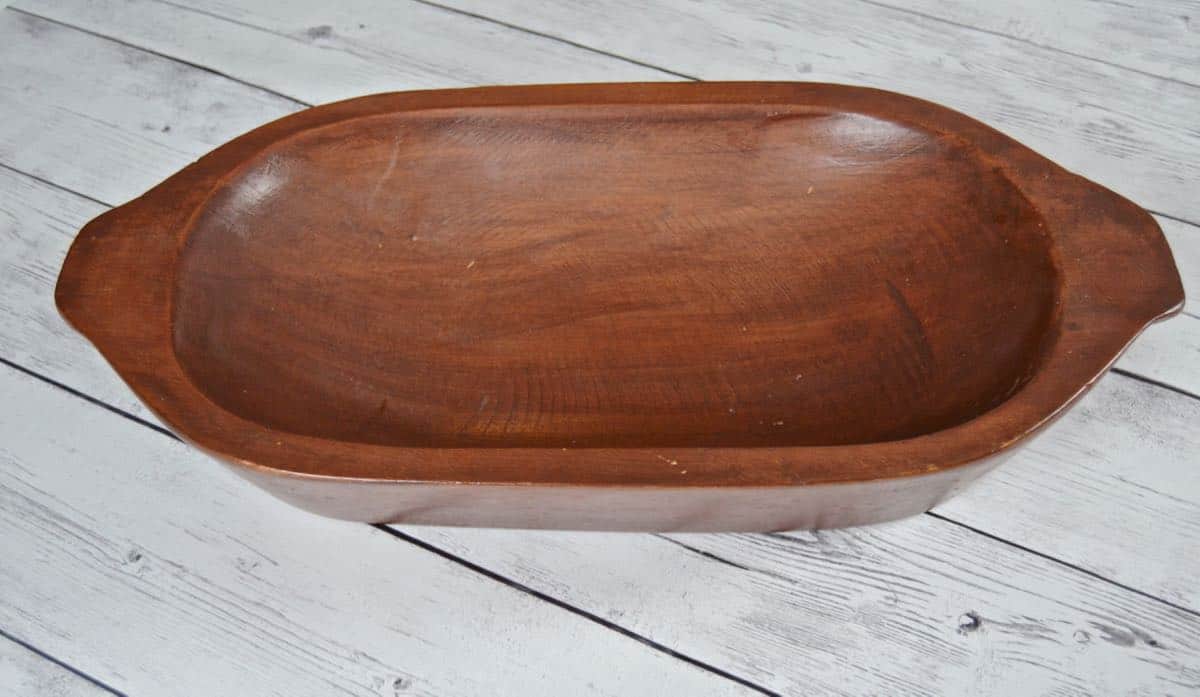 The first step of my devilish antique-ify mission was to sand, sand and sand some more. As hoped, the stain came right off. I used a low grit sandpaper because I wanted a fairly rough/ rustic texture. Also? I was lazy and just wanted that stain GONE.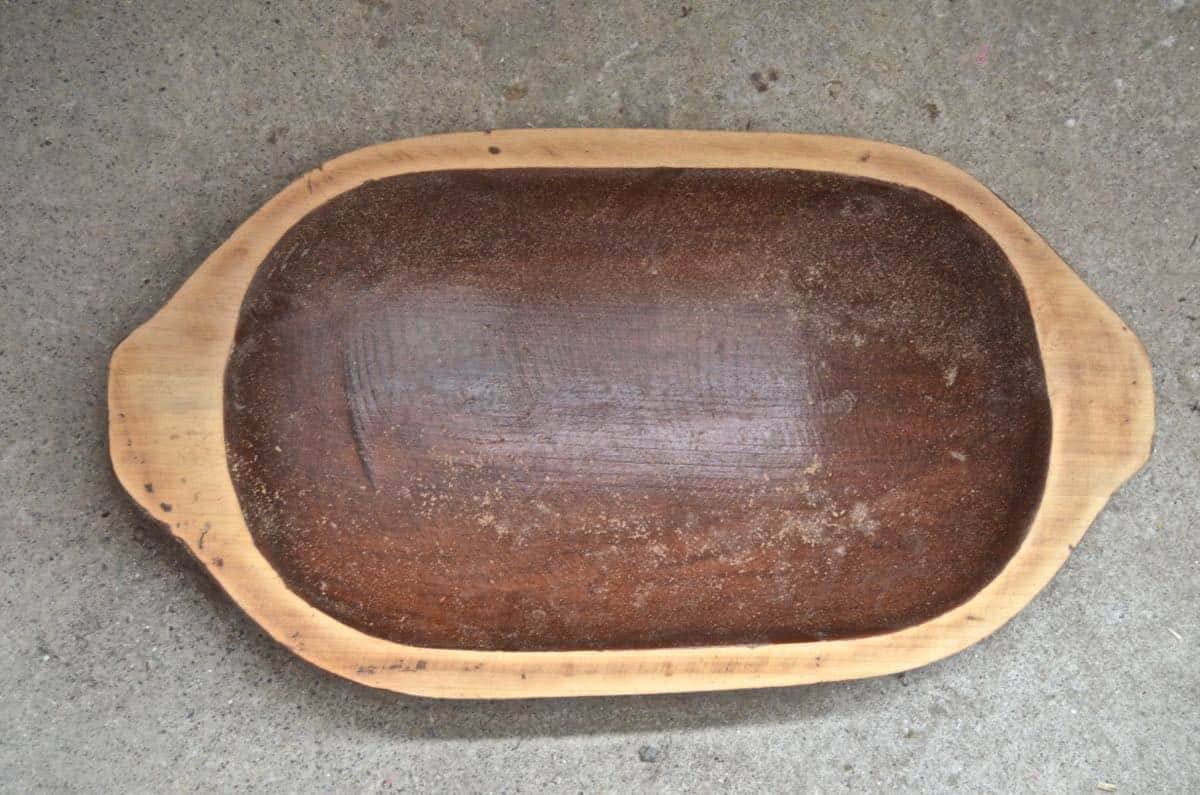 After 20 minutes with my sander, I was down to this. (Better already.)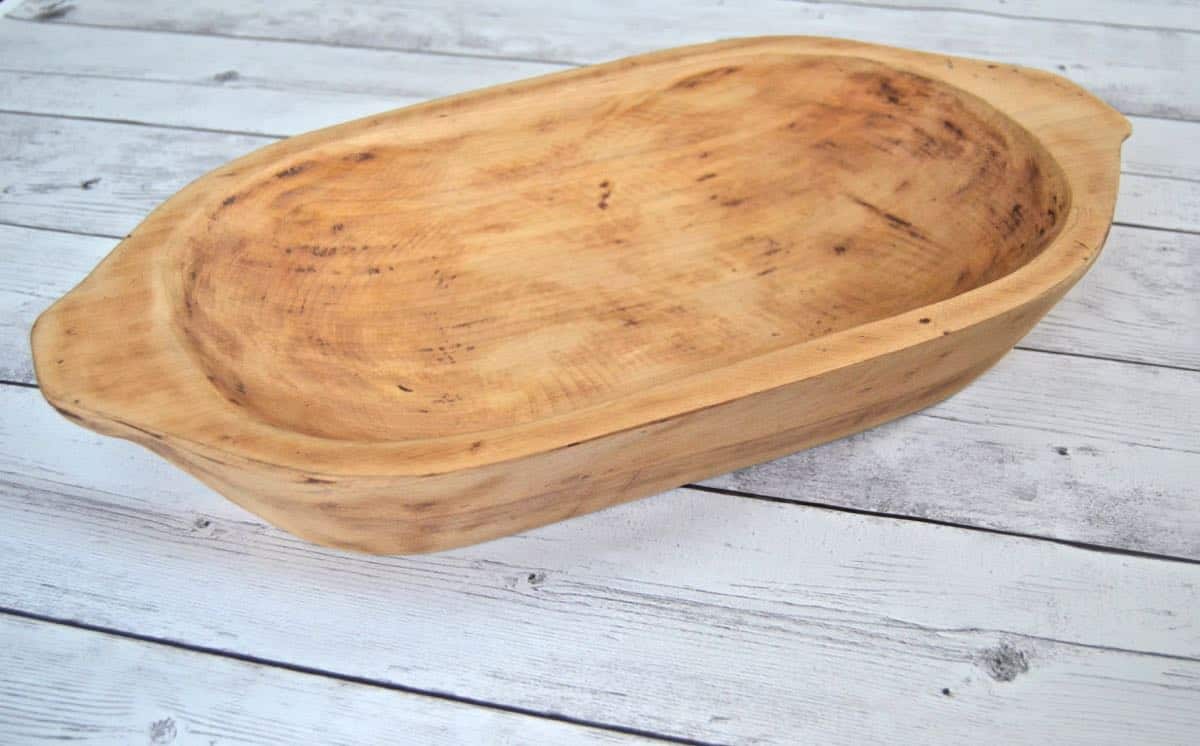 I wasn't sure whether I wanted to 1. stain, 2. wax. or 3. use my favorite concoction (vinegar + steel wool) to age my dough bowl baby. I did a little test patch on the bottom with the wax I had on hand and didn't notice much of a difference. Aaaaand, technically I didn't have the right stain in my stash. So… ding ding ding… door #3: vinegar and steel wool!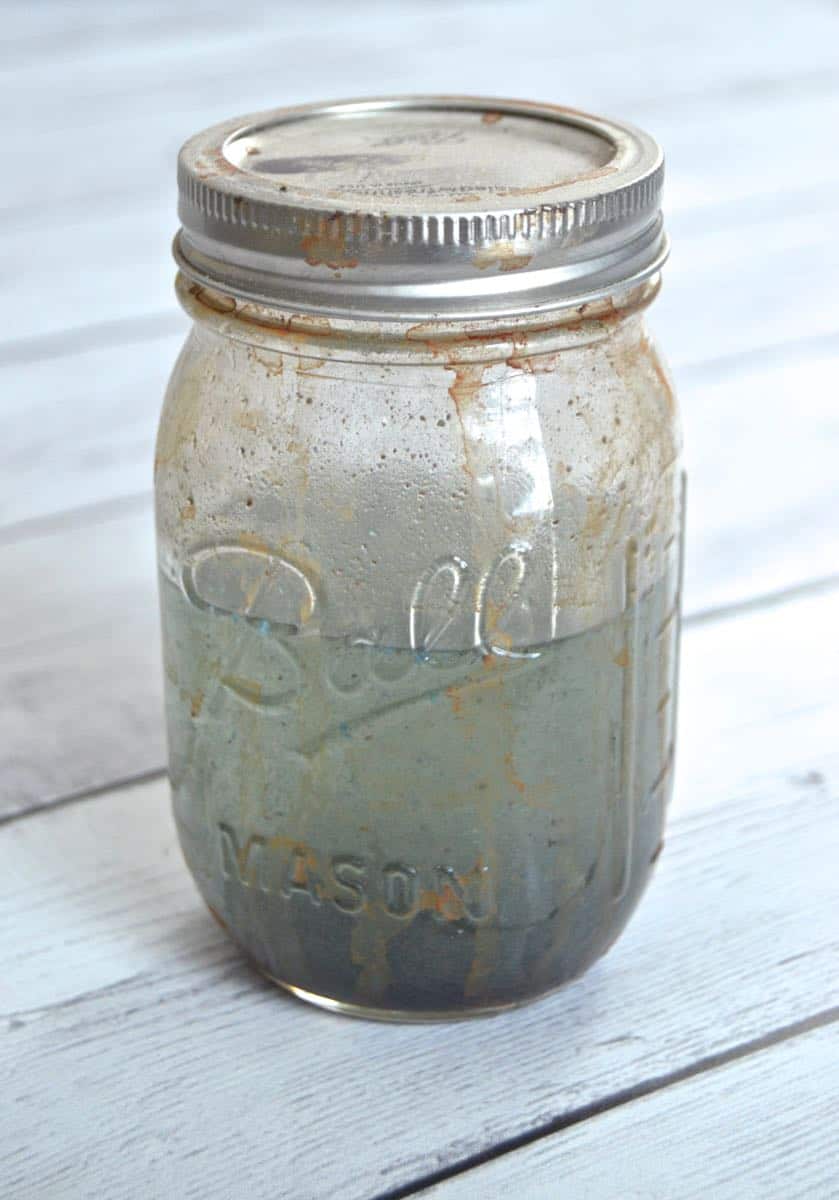 It IMMEDIATELY grayed up and is the perfect antiqued color. It's mottled a bit where I didn't sand as much and it's darker in one patch where I must have painted on a little more. I like the flat finish, but might go back and add some wax to give it a *hint* of sheen. What do you think?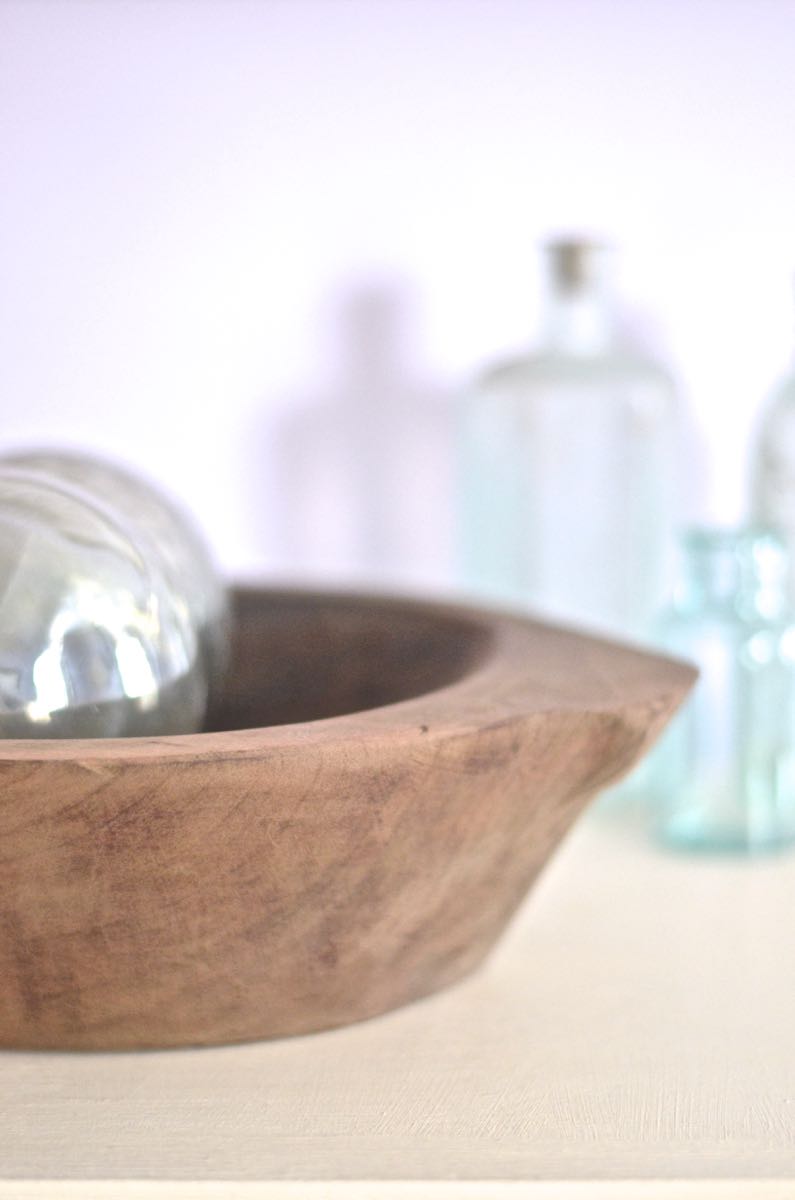 Better, right? Fingers crossed, I can get some spring bulbs for it in the next few days… might make up for our polar temperatures here in the Northeast!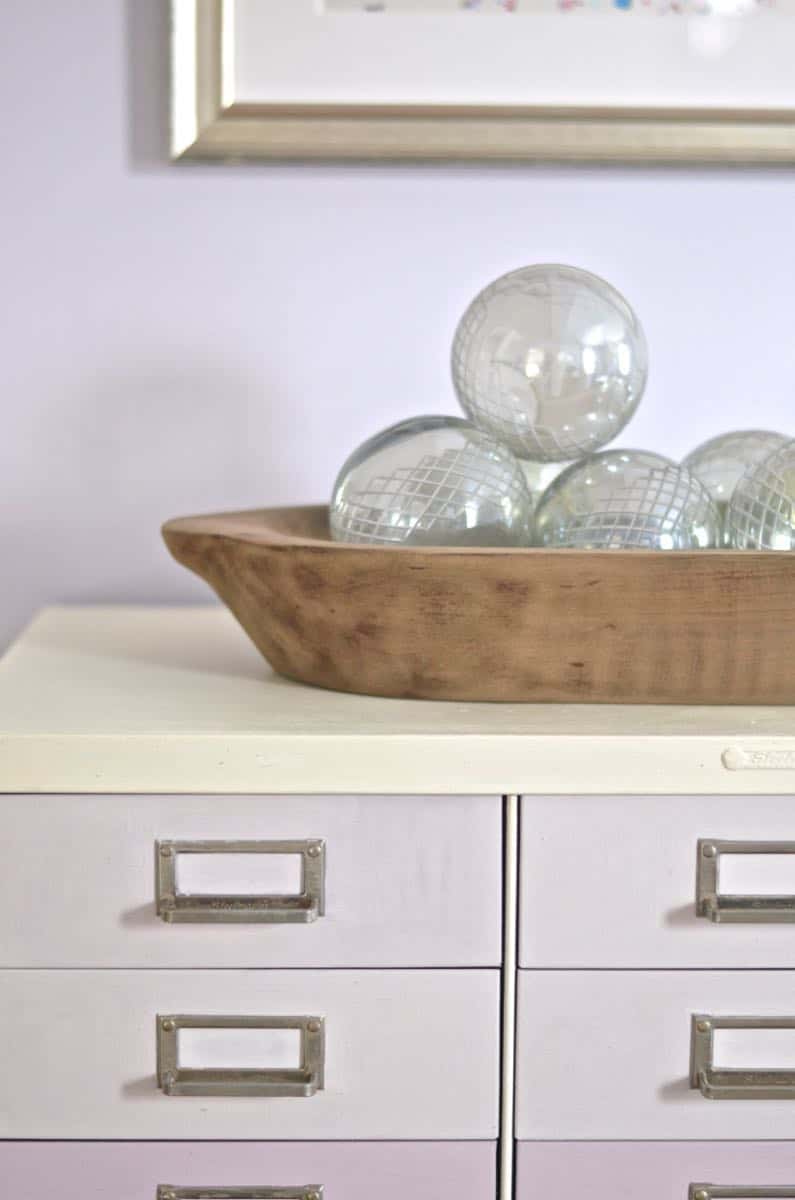 Update: Remember a little while ago when I mentioned a visit from Better Homes and Gardens to photograph the ombre dresser? Well… My issue is ON THE STANDS! March 2015. Head over to your local newsstand and flip to the last page… HI!