Coat Hanger Spring Wreath
One of my FAVORITE projects from last week's Spring House Tour was this large DIY floral wreath. I was poking around Pinterest looking for "spring decor" and saw a simple rustic wreath that I loved! But (there's always a but…) I didn't have a ginormous wreath on hand. Know what I DID have on hand? 95 wire coat hangers. (Full material list at the end of the post.)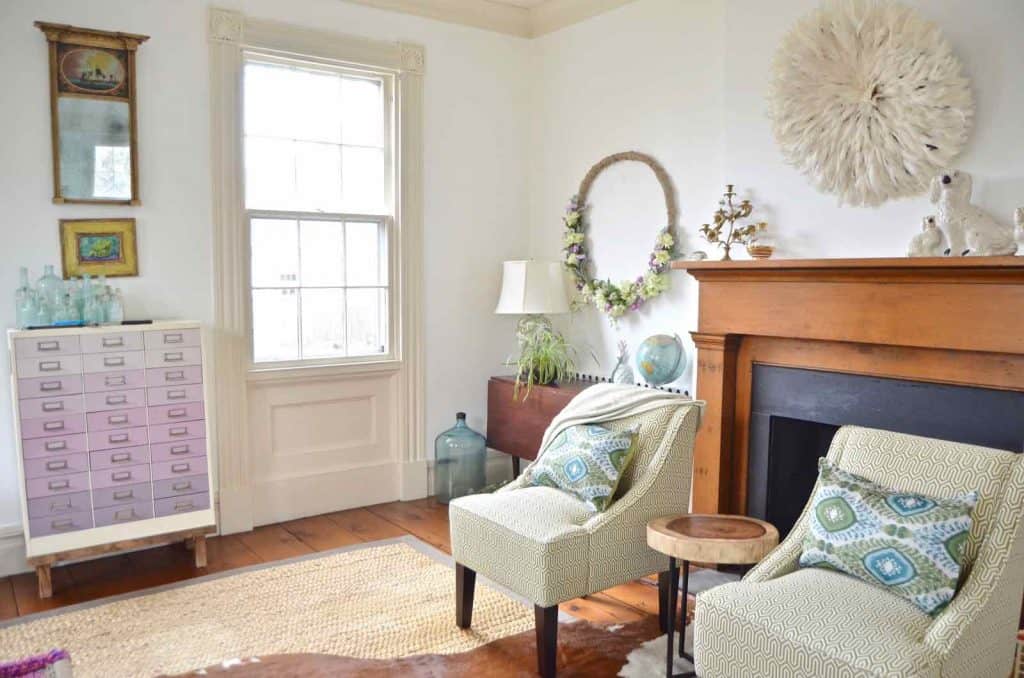 I made a video to walk you through this spring wreath. It was surprisingly easy and is now the highlight of my spring house tour! If you don't want to watch the video… all the steps are included below.
Step 1. Gather coat hangers
Using needle nose pliers, open up a few coat hangers. Wrap together the ends to shape the hangers into a circle. Mine was approximately 36 inches in diameter.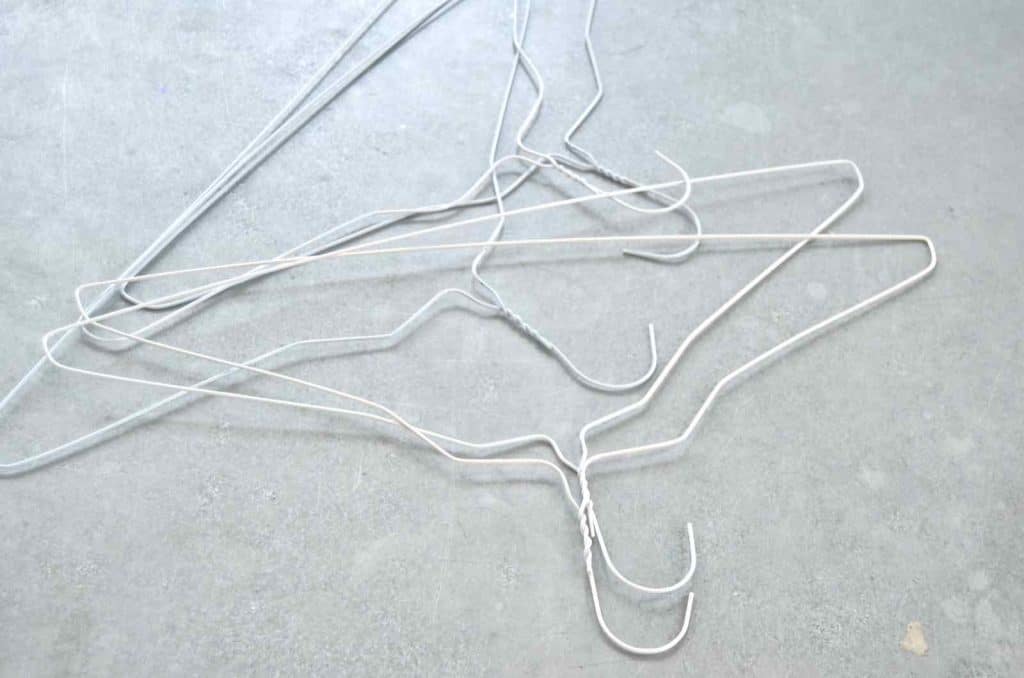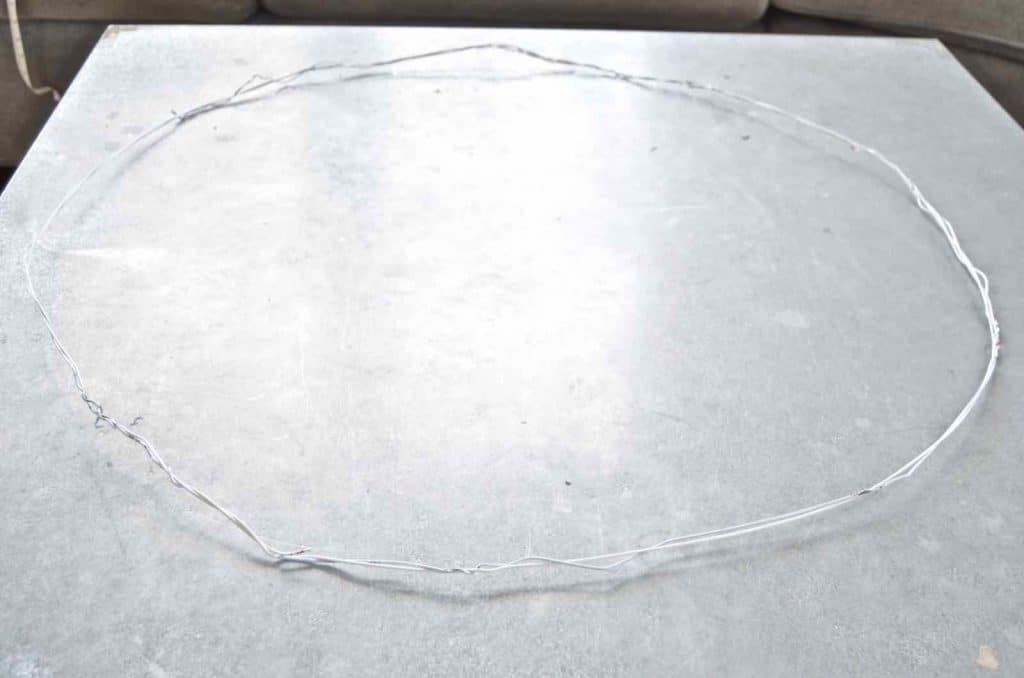 Step 2. Wrap with brown paper
Wrap your brown craft paper around the hangers and hold in place every six inches or so with thin gauge floral wire. Repeat with a second layer of craft paper more deliberately winding the gathered paper around the wreath frame.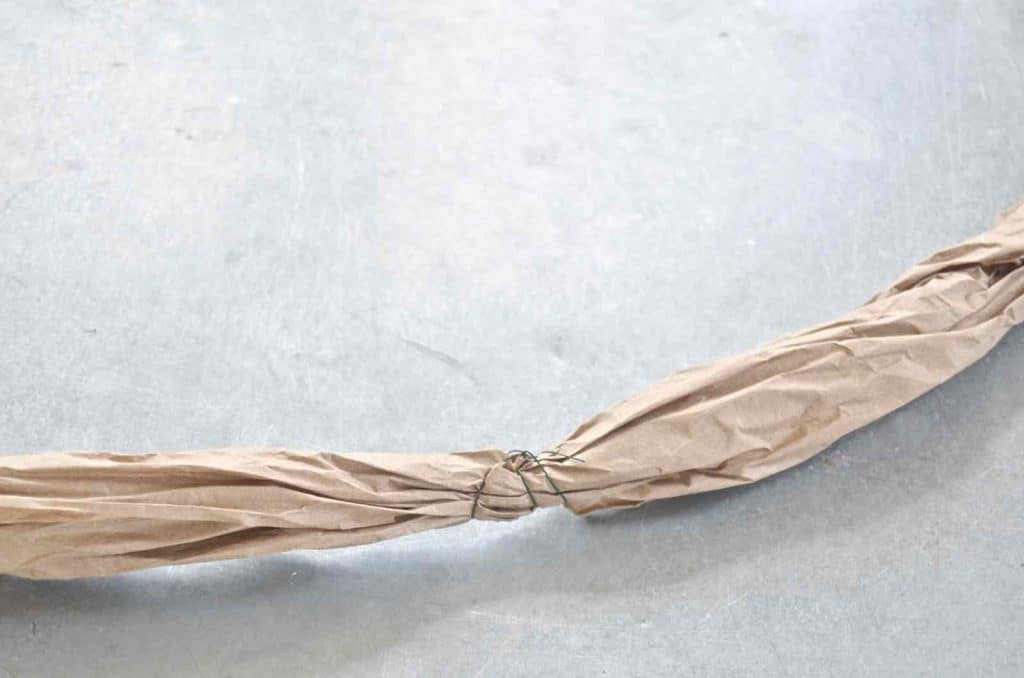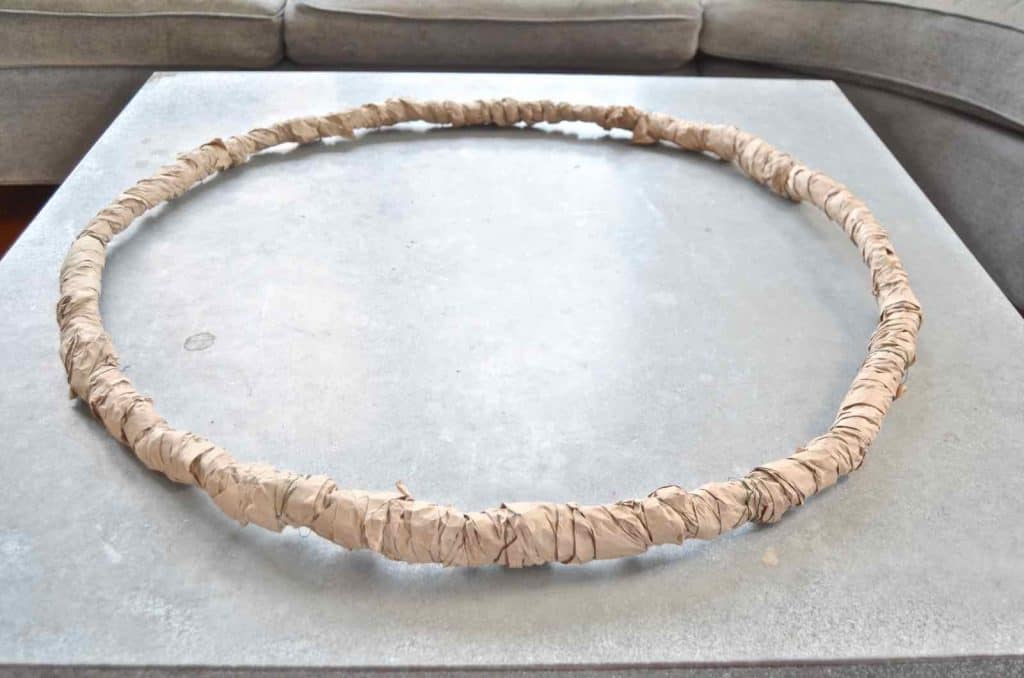 Step 3. Attach flowers
Arrange your faux flowers as desired, and take a picture if necessary to remember your layout. Working one stem at a time, attach each flower to the wreath frame by winding the floral wire around the hanger.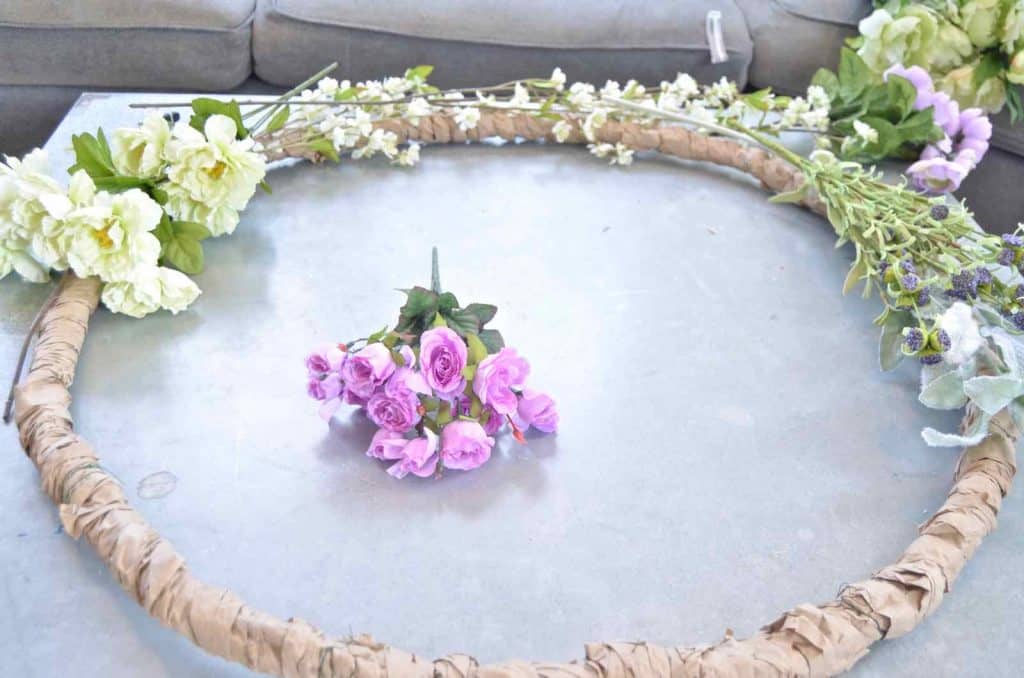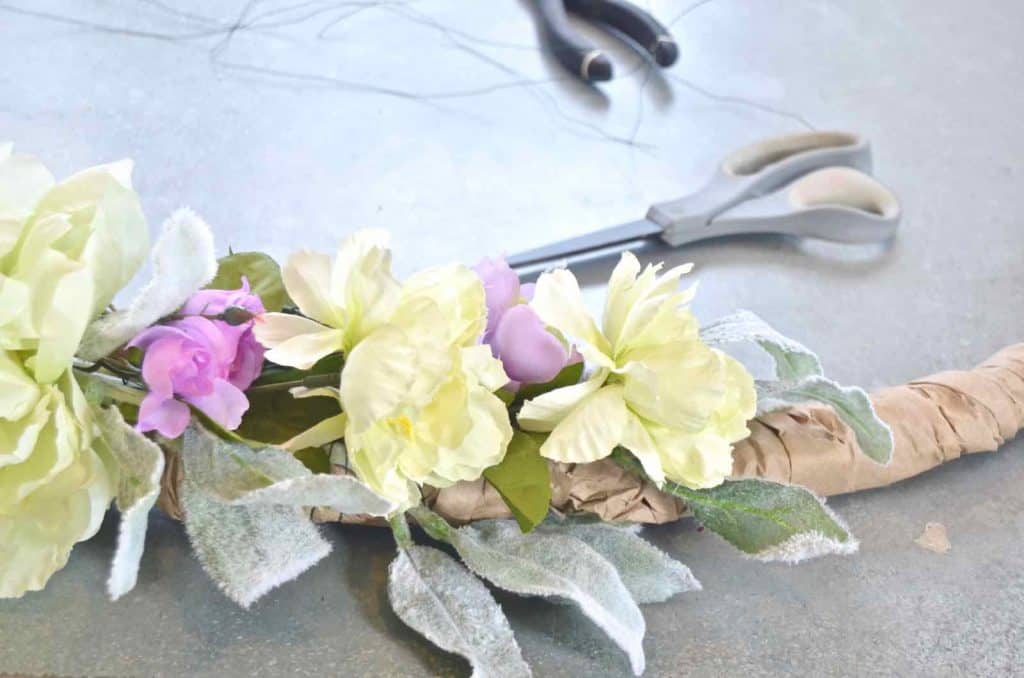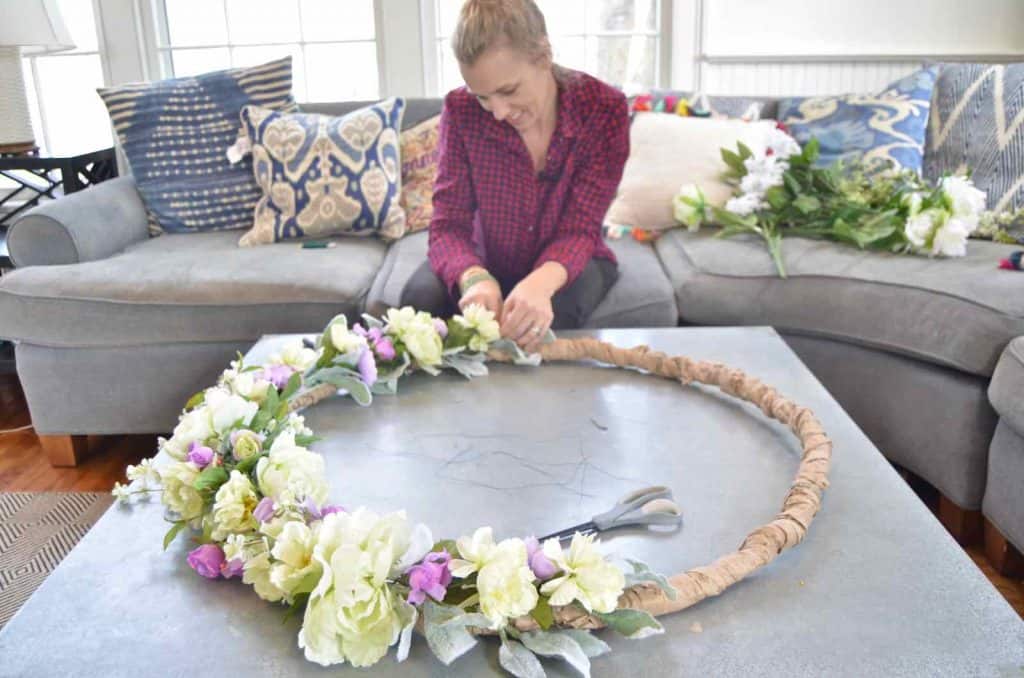 Step 4. Hang
Because the wreath is so lightweight, you will probably need to hang it from two points to avoid sagging. I wrapped floral wire around the wreath at the 10 o'clock and 2 o'clock positions and then hooked this wire onto two brad nails hammered into the wall.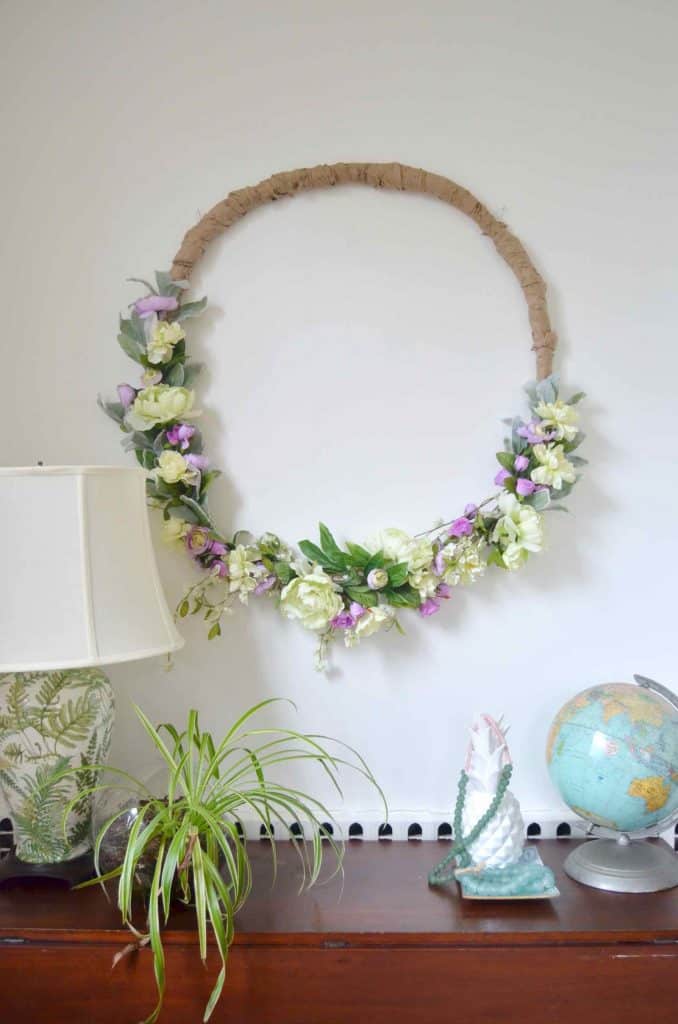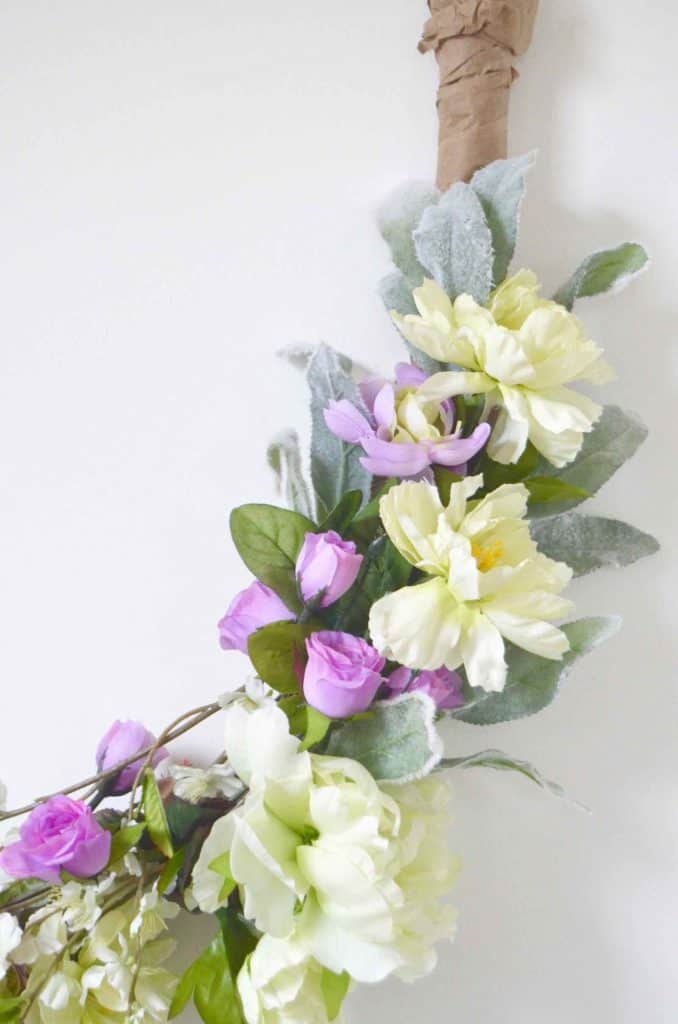 Does this seem simple? It totally was. I love the large scale of this project and… thanks to some amazing coupons… the faux flowers were the ONLY expense. I used *maybe* a dozen stems. Tune in later next week for tutorials on both my buffalo check throw pillows AND those amazing kokedama moss balls.
Budget Spring Wreath Materials
(Affiliate links included for your convenience.)
• Wire coat hangers
• Thin gauge floral wire
• Brown roll of paper drop cloth
• Assorted faux flowers