Turn a Closet into an Office and Storage Space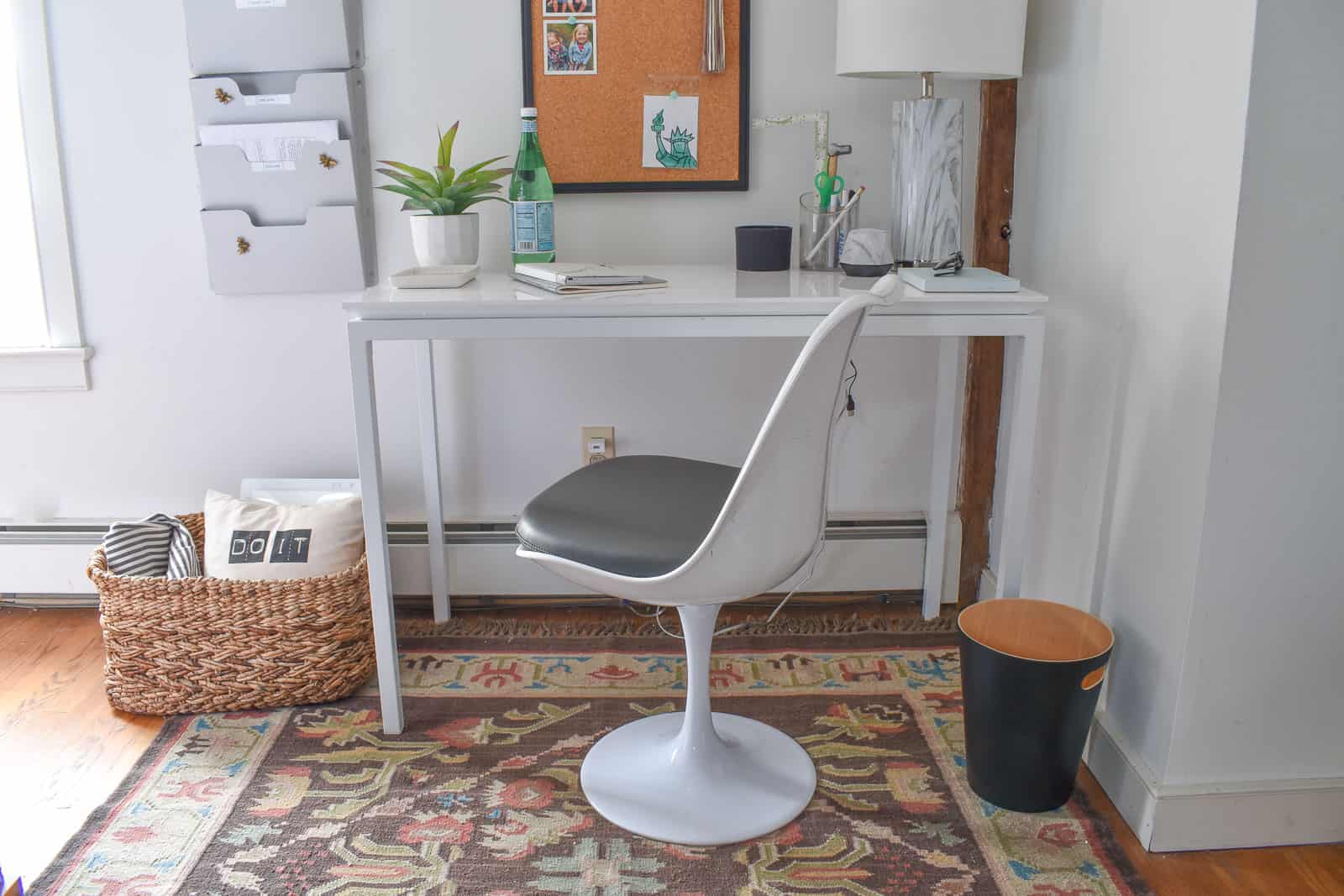 This post is sponsored by The Home Depot.
You know those closets that seem to hold an endless supply of throw pillows and bins upon bins of long forgotten clutter? Well we have one off of our 3rd floor guest room. It's big… bigger than a typical closet, but not quite big enough to be a full room. The previous state of the space was alllllll the kids outgrown clothes, many of my craft supplies, and a load of 'miscellaneous.'  One of my resolutions this year was to declutter and to make sense of these spaces that feel a bit like a black hole.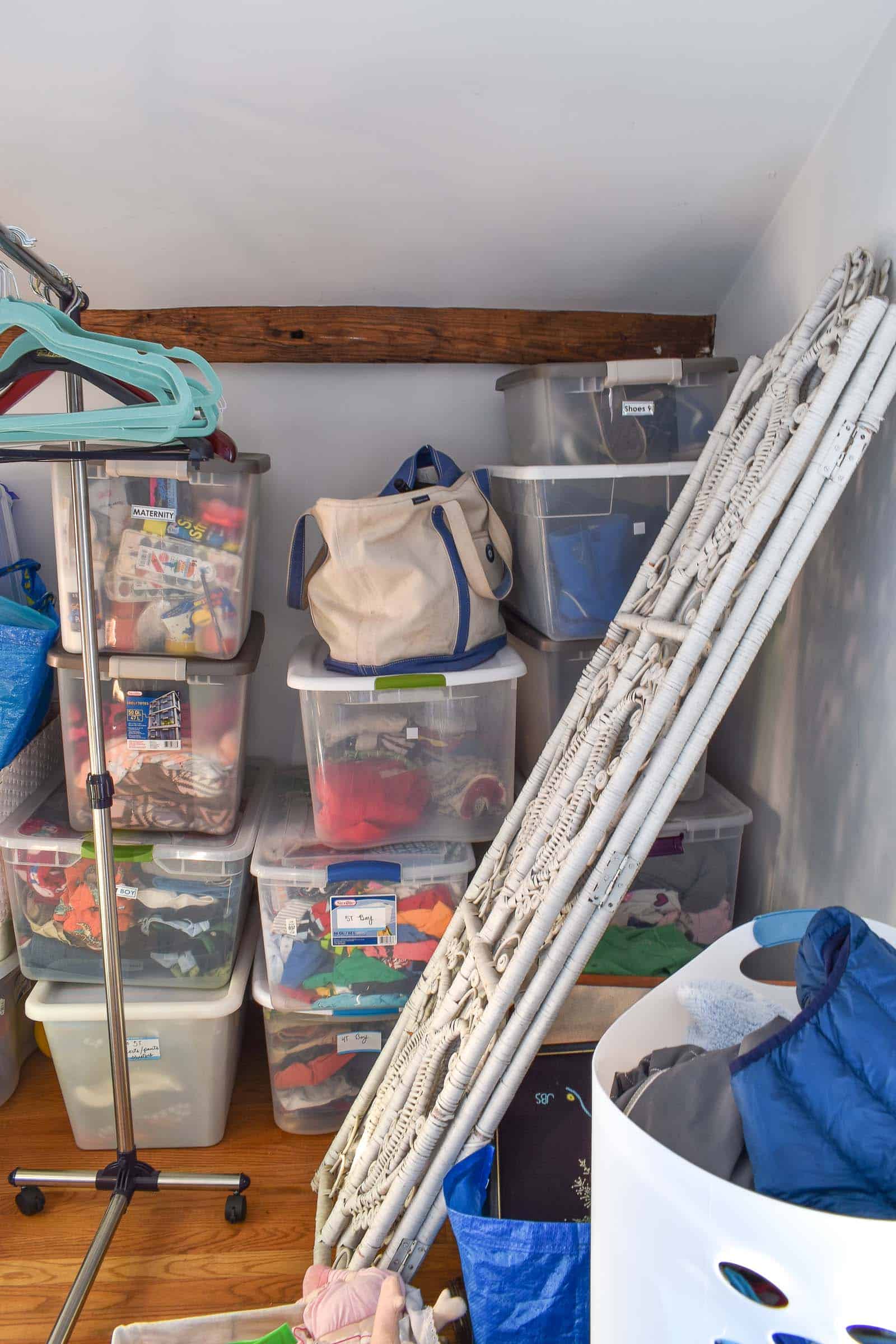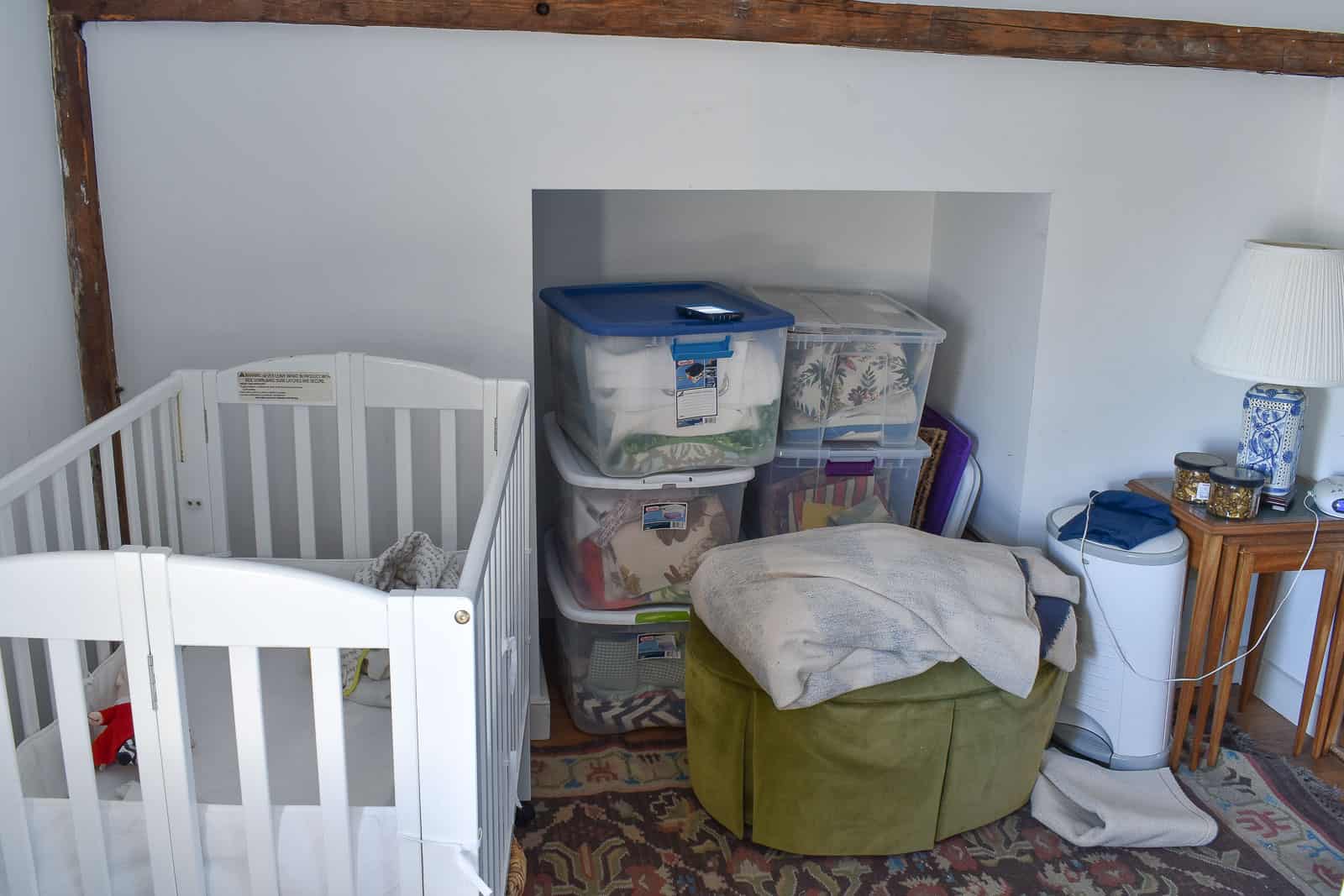 I'm thrilled to have partnered with The Home Depot on this project and now we are not only more organized with kids clothes, crafts, etc. but I also have a brand new bonus OFFICE space because of how much I was able to clear out of that closet!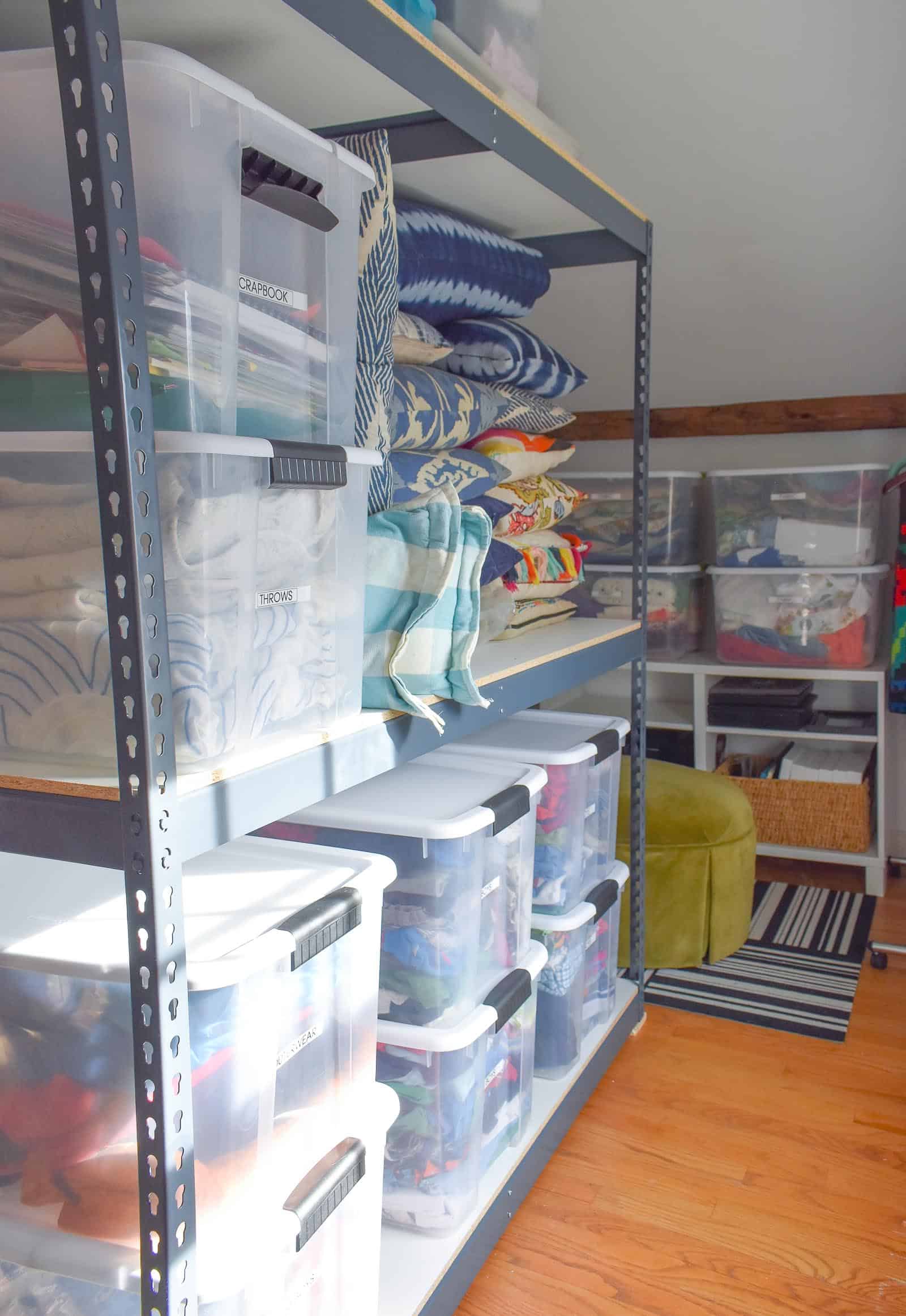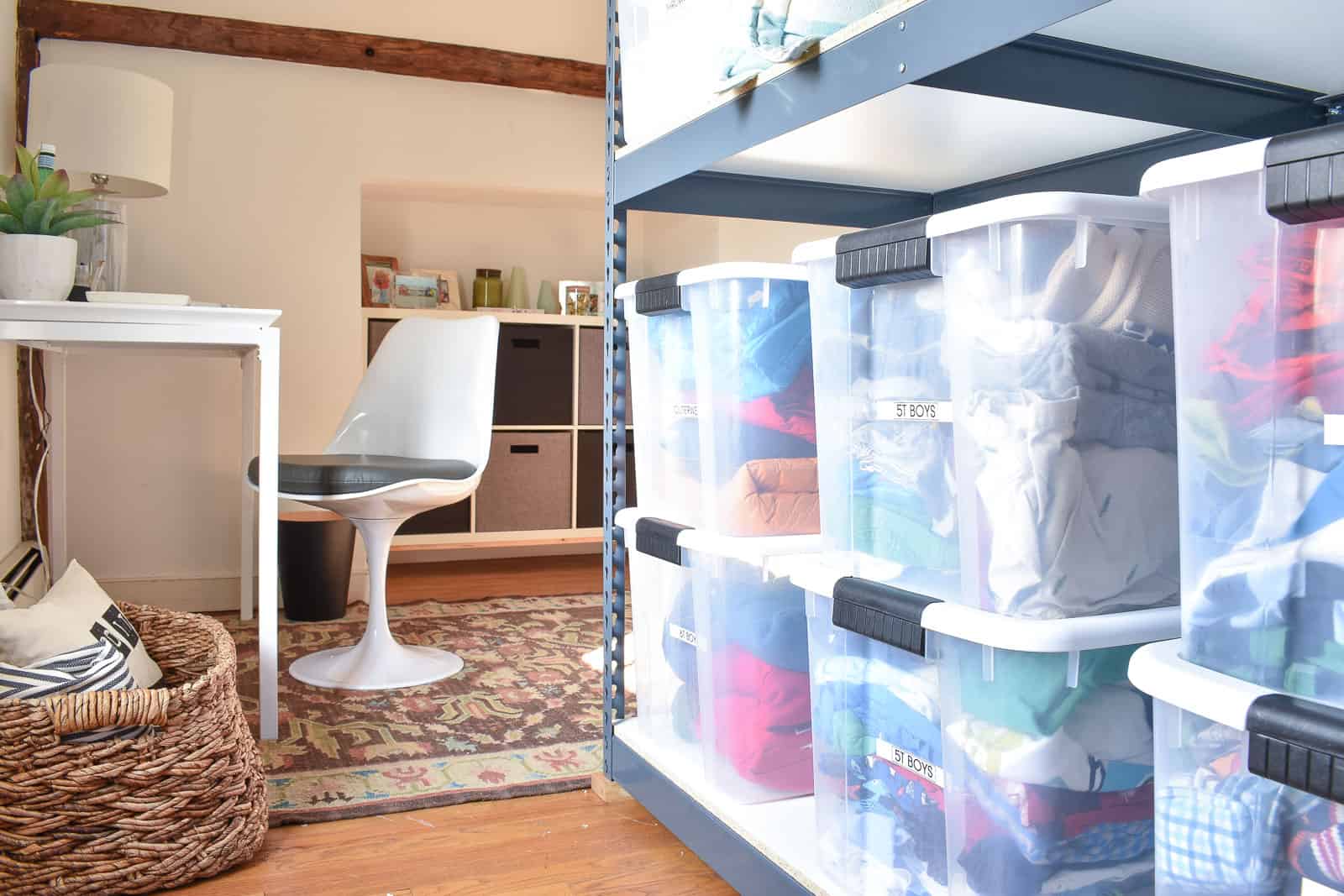 Step 1. Pull it alllll out.
Our guest room was overflow central for a week or two while I was working on this project. It's always amazing how much stuff we can fit into a space when we're just shoving it all in.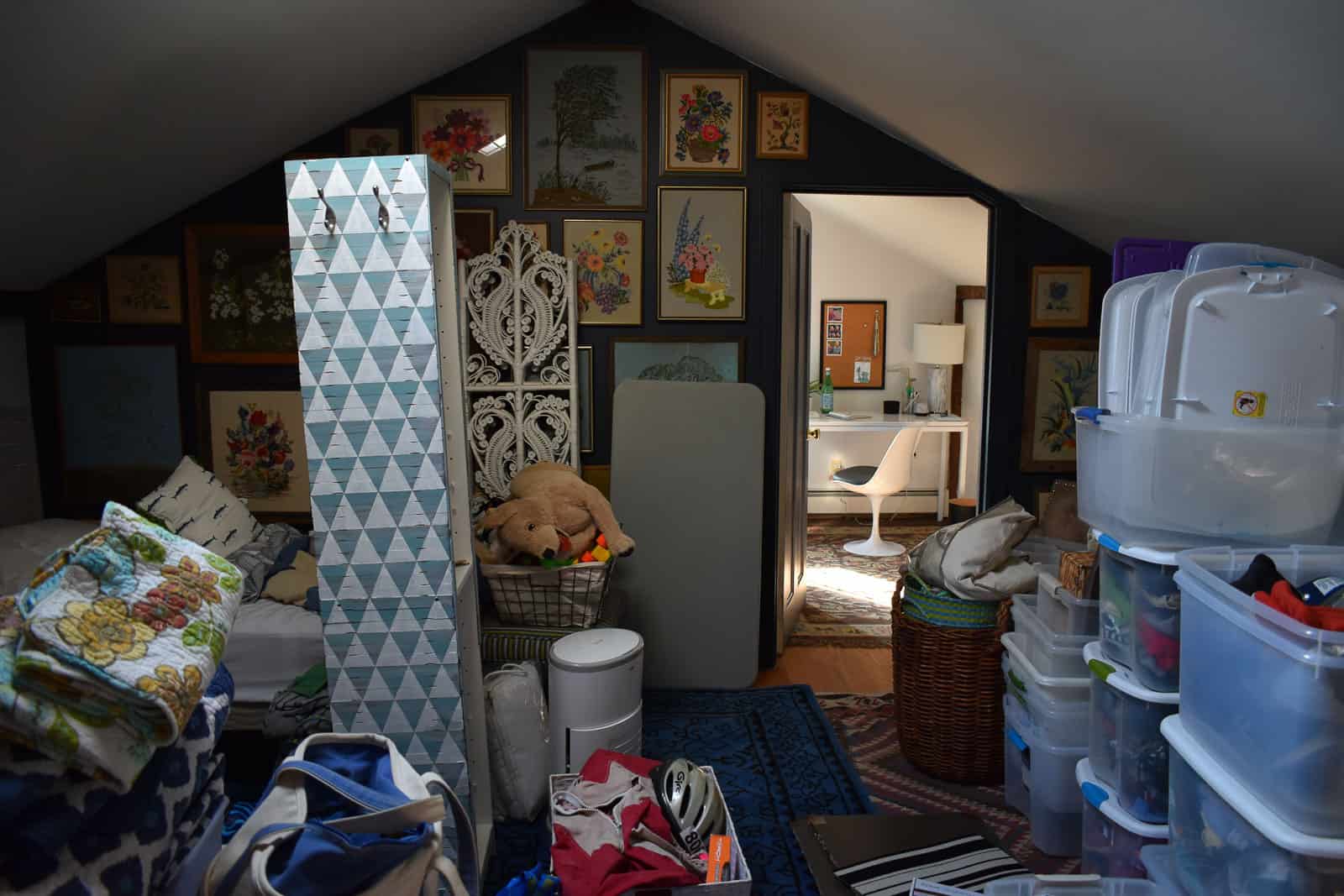 Step 2. Sort
Once I had everything OUT of the space, I could better sort it into categories. I had a *ton* of kids' clothes (duh), but many of those were outgrown, so I but those in their own tupperware and listed on Craigslist.  I placed the other items that were left in these bins. I ended up with a bin of clothes for each size/ gender as well as a bin for outerwear, extra fabric, scrapbook papers, etc.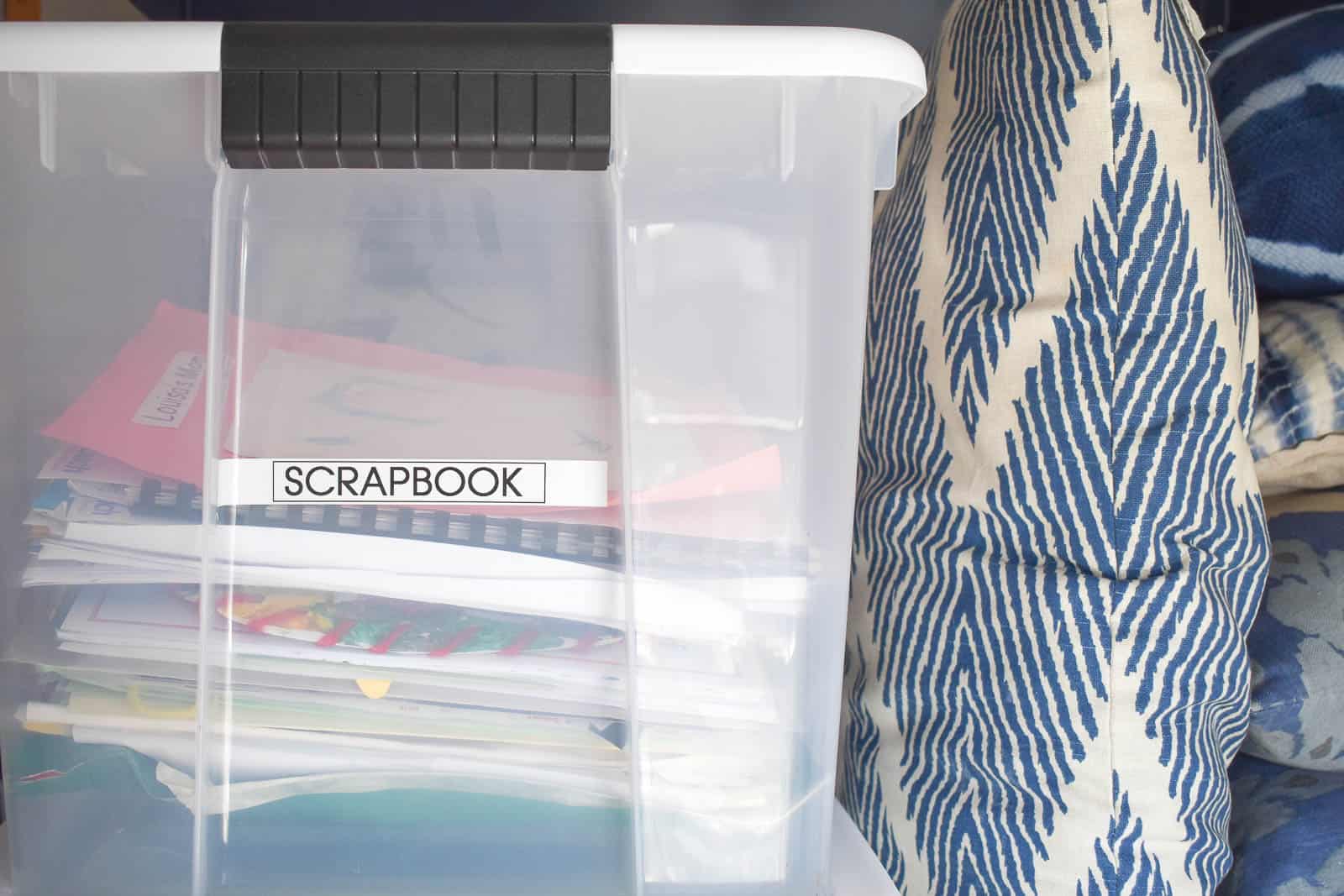 Step 3. Storage
Before, my bins were just stacked on top of each other which posed a couple of problems. The first thing I did was install this brand new more industrial shelf system… it means I can store ALL of my bins without stacking more than two of them at a time. And this, in turn, means that I actually bring things up that need to be in storage, and can easily access each bin when need be.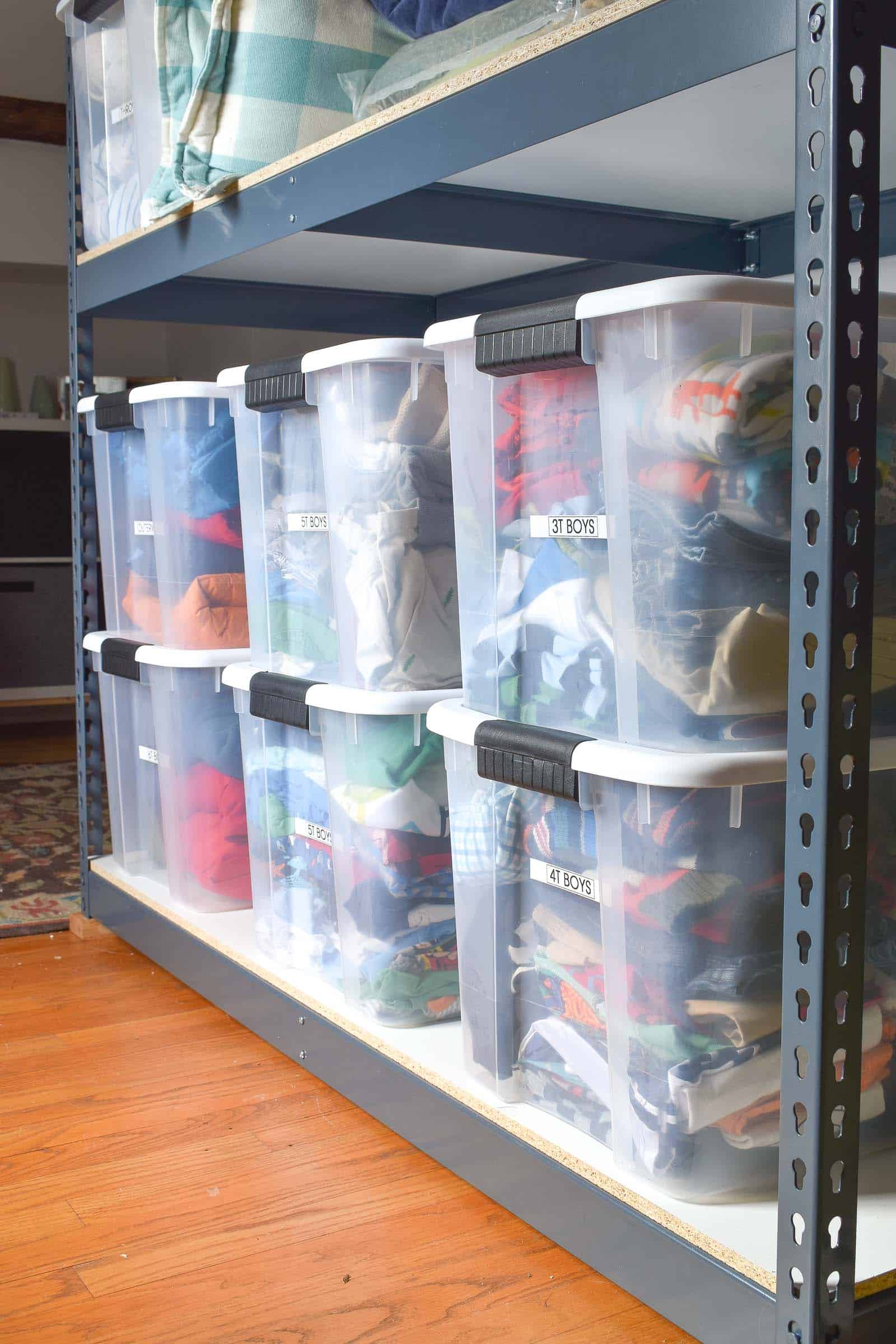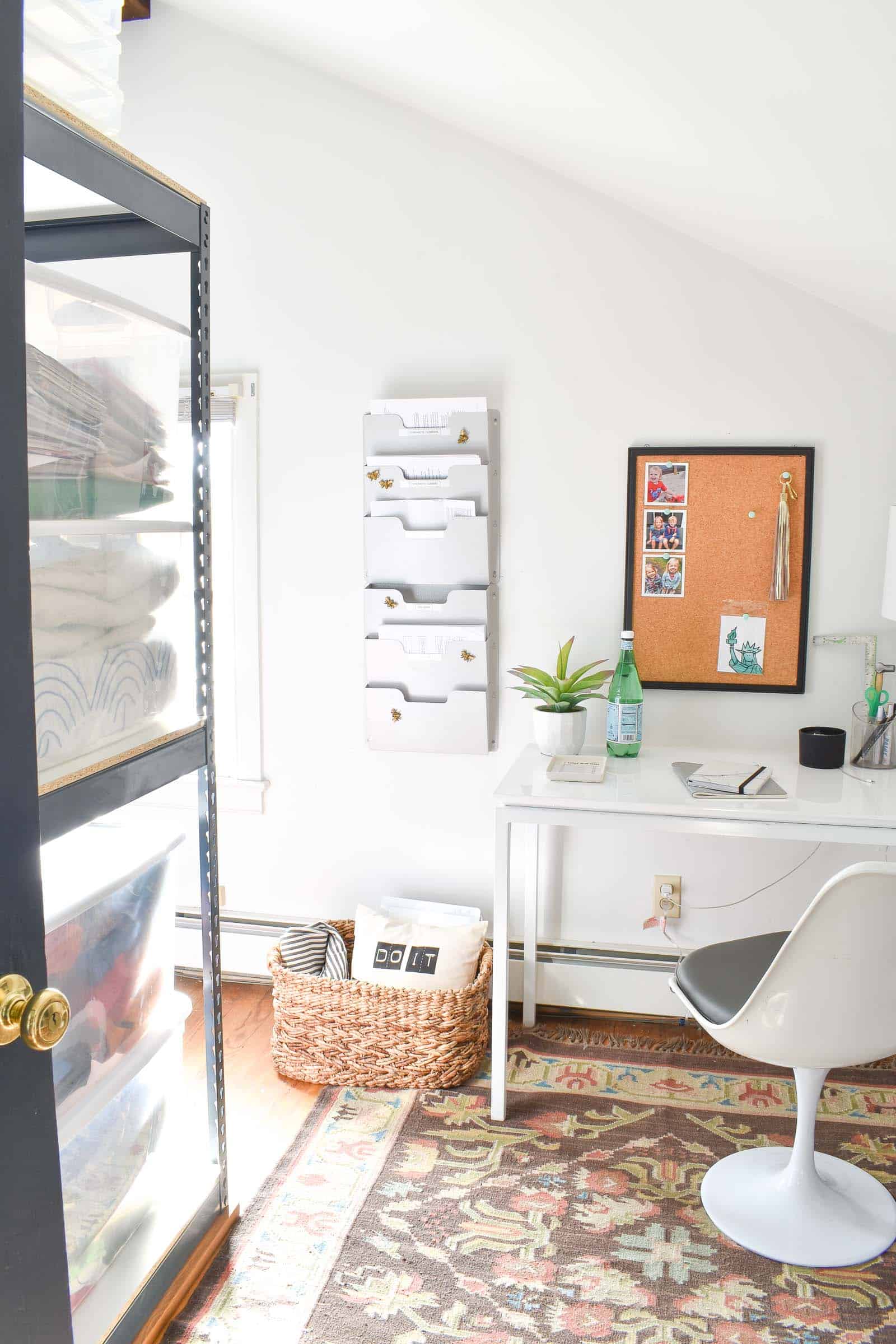 Step 4. Office Space
I loved the sleek lines of this white desk. It's a small space so I opted for a desk without drawers or storage just to keep the space a little more open. I loved the way that tulip chair echoed the clean lines of the desk… comfy and oh so pretty!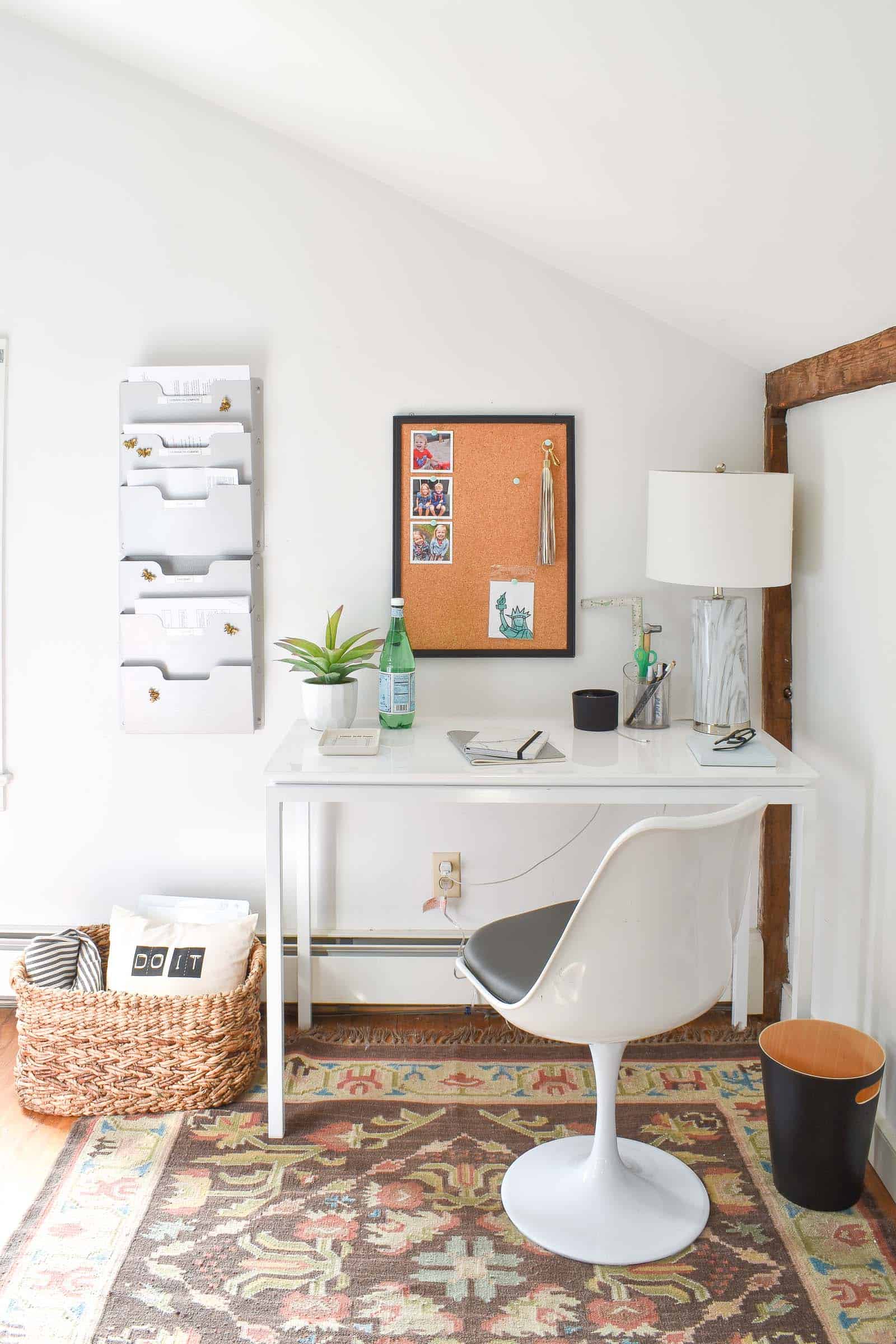 My biggest storage need is something to hold paper work, so I hung those file organizers on the wall and I love them.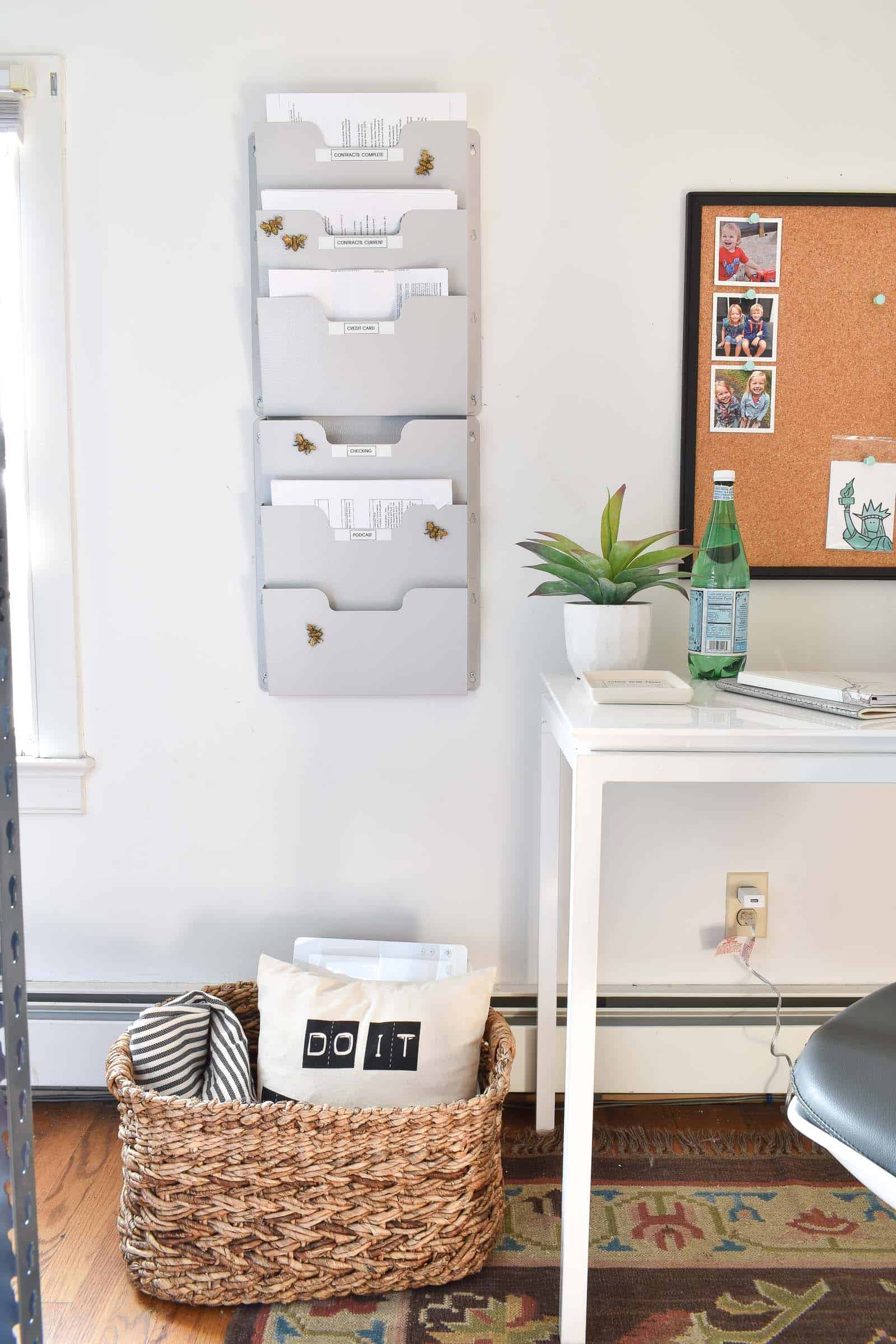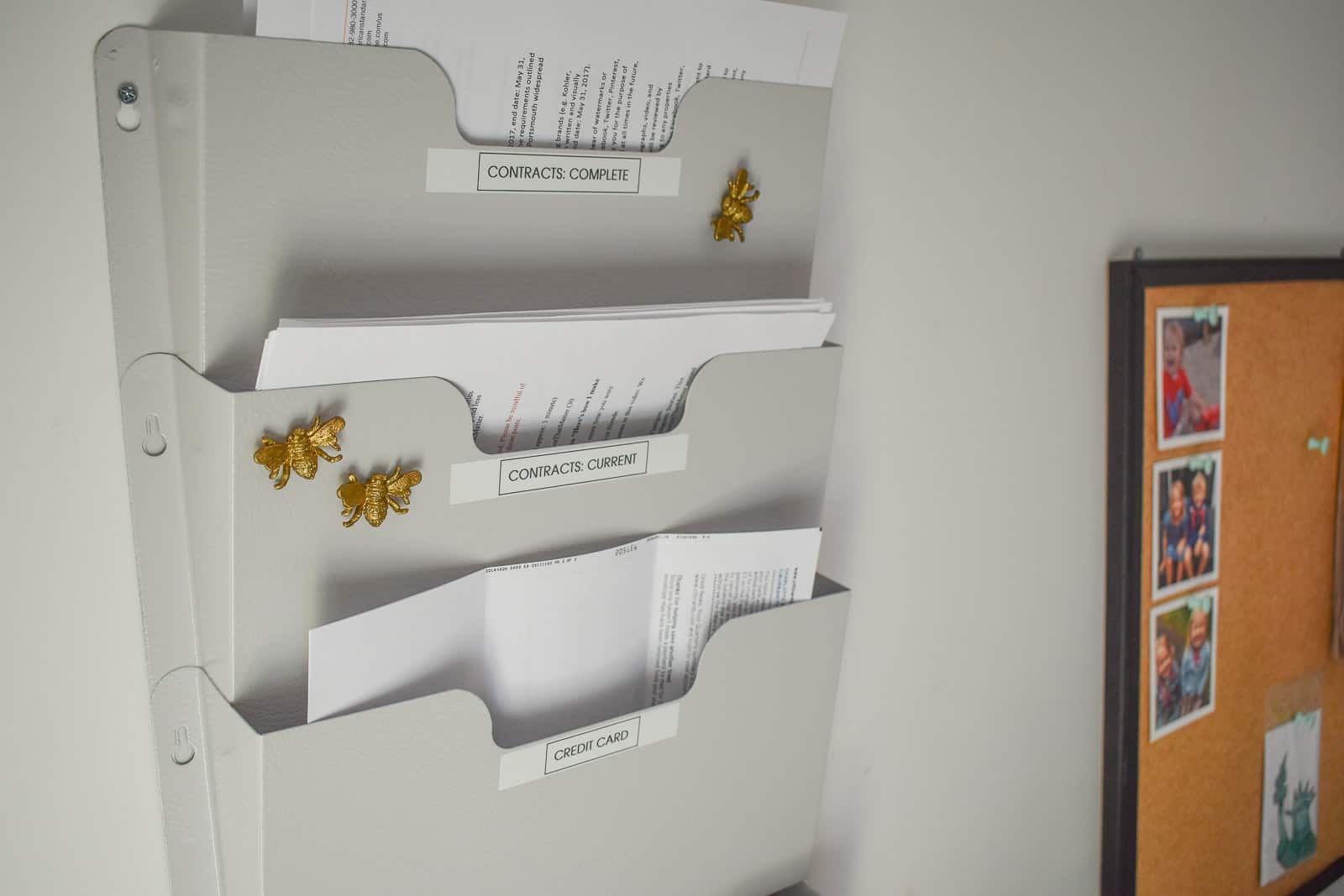 That alcove used to have cumbersome stacks of large tupperware bins that were, frankly, impossible to access and doing me no good. This storage unit fits the alcove PERFECTLY. In fact, it was such a close fit that I had to bring in some boards from my shed to lift this up and over the baseboard molding. Happy accident because I love that the elevated cubbies look a little more chic. (Can cubbies be chic?) I also love the staggered gray and black storage bins!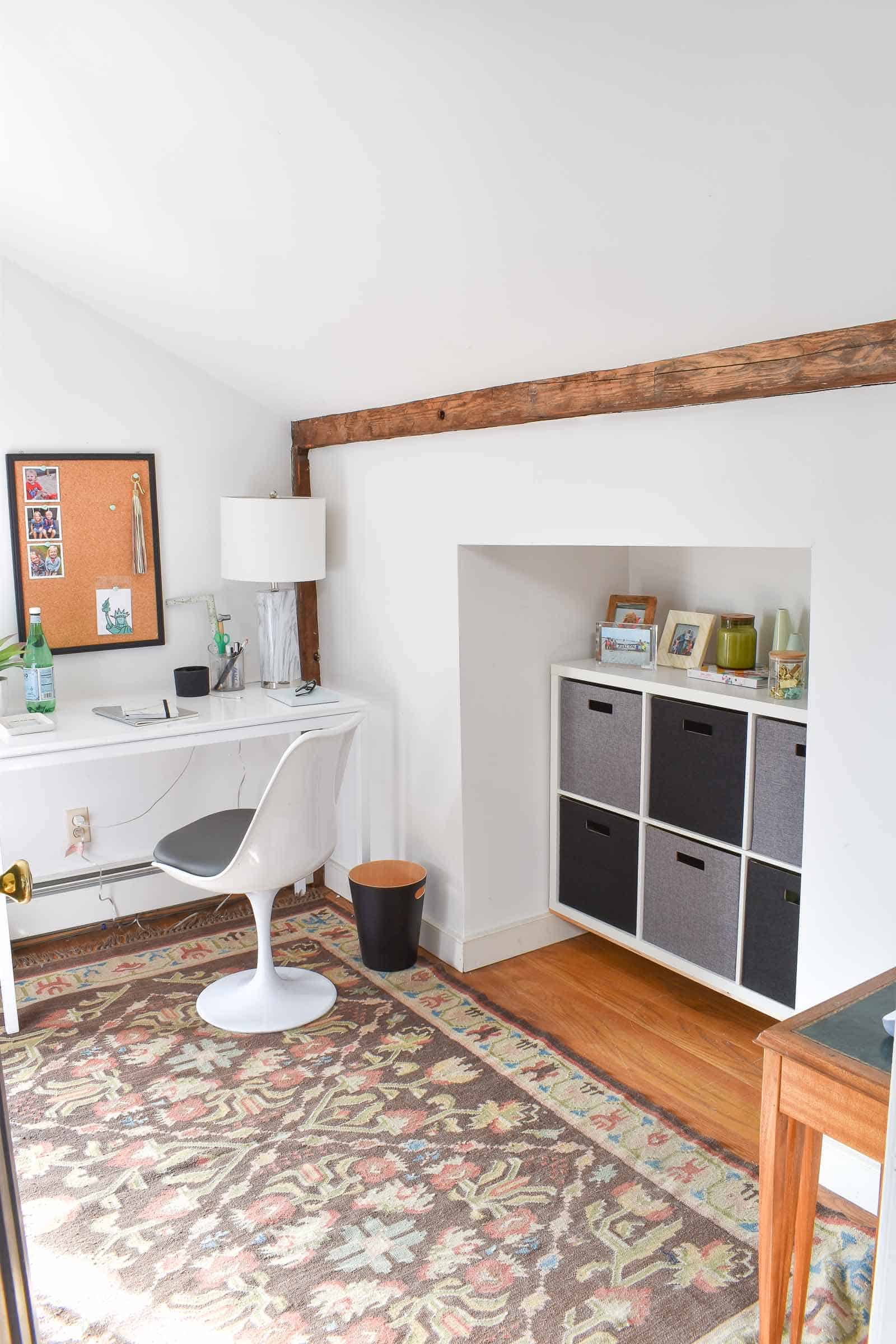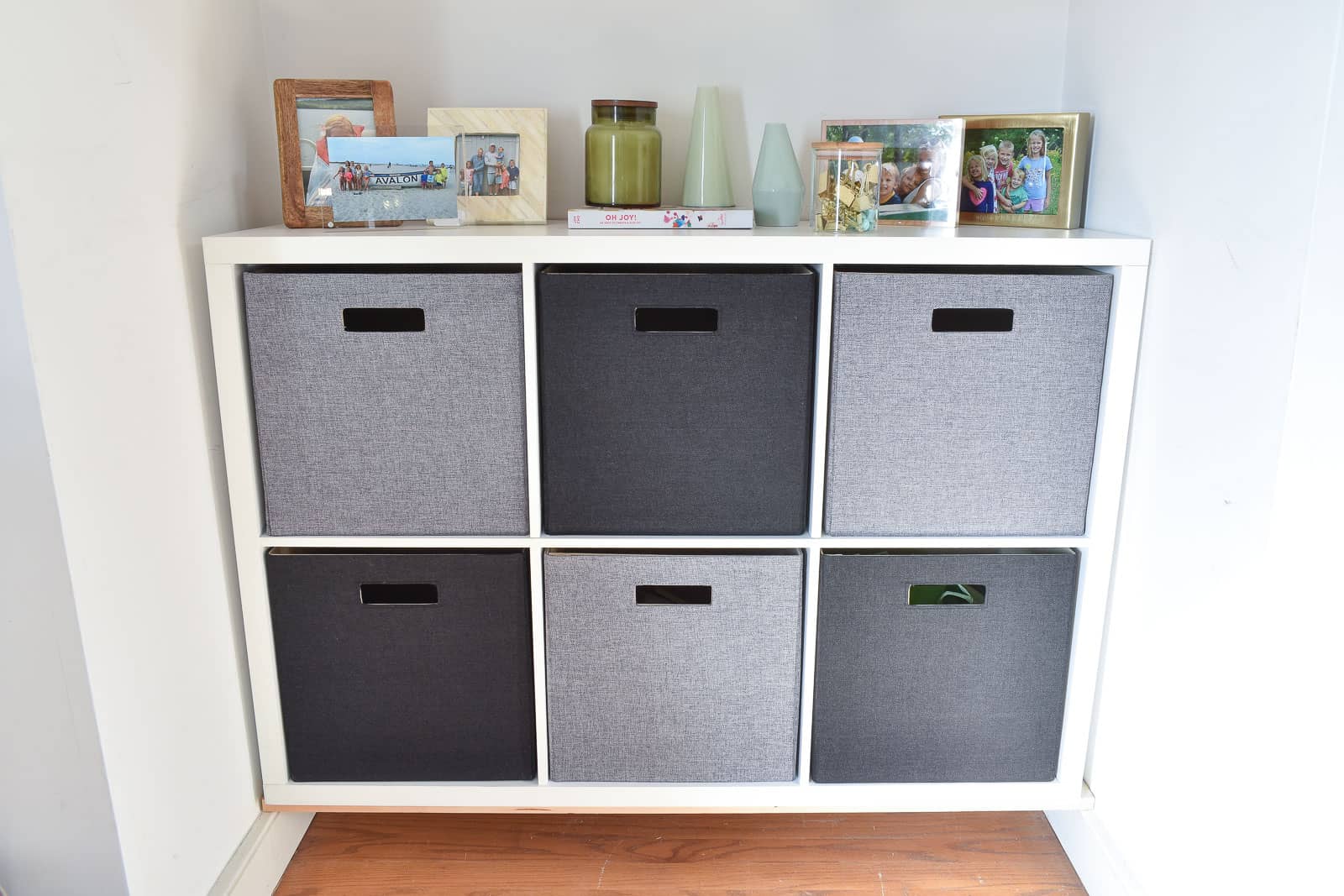 That marble desk lamp is everything and I've already logged MANY an hour up here signing important papers, moving, shaking… building my empire.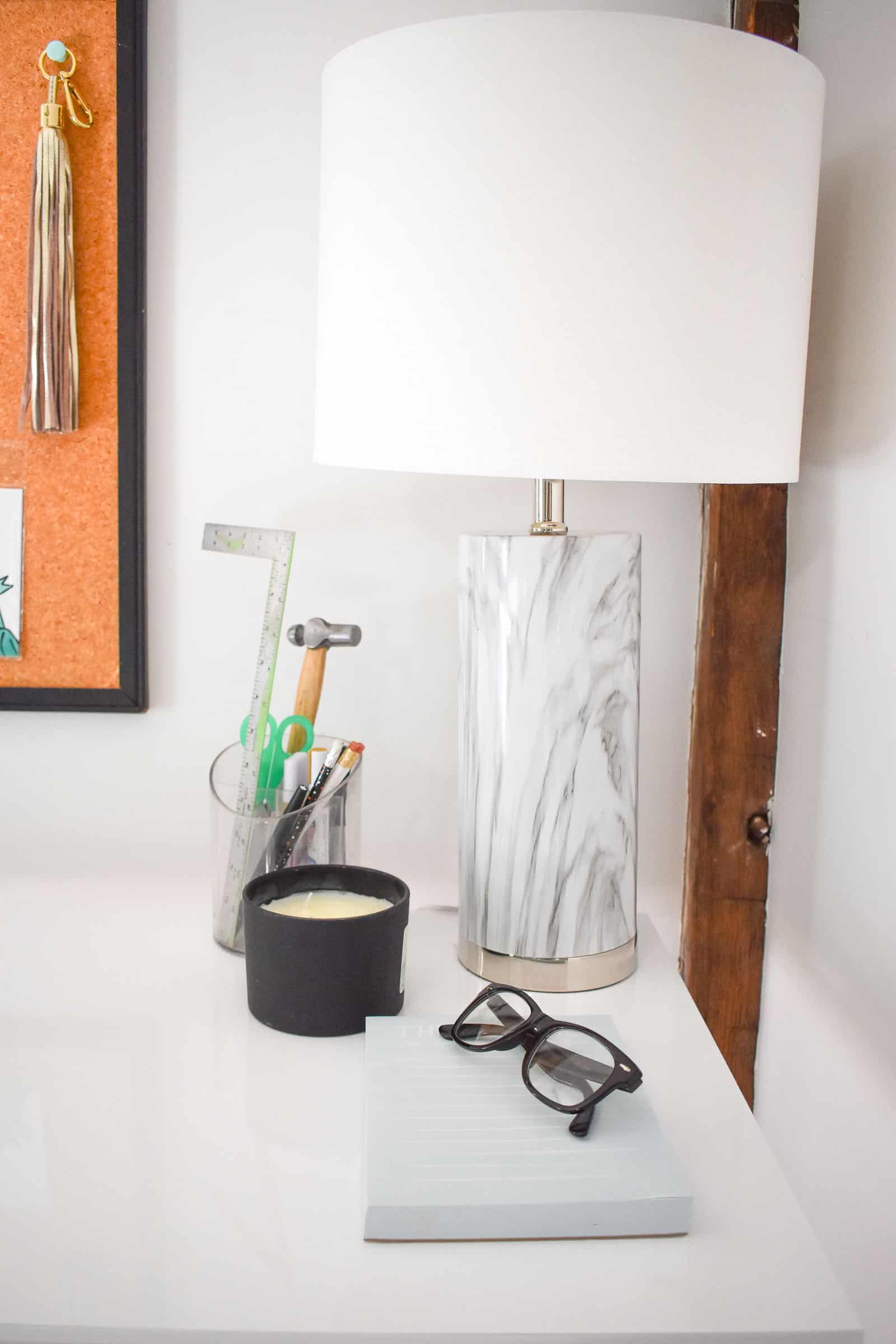 And if you haven't already noticed the labels in here, then you need to go back and look… they are truly on everything thanks to my new mega labeler.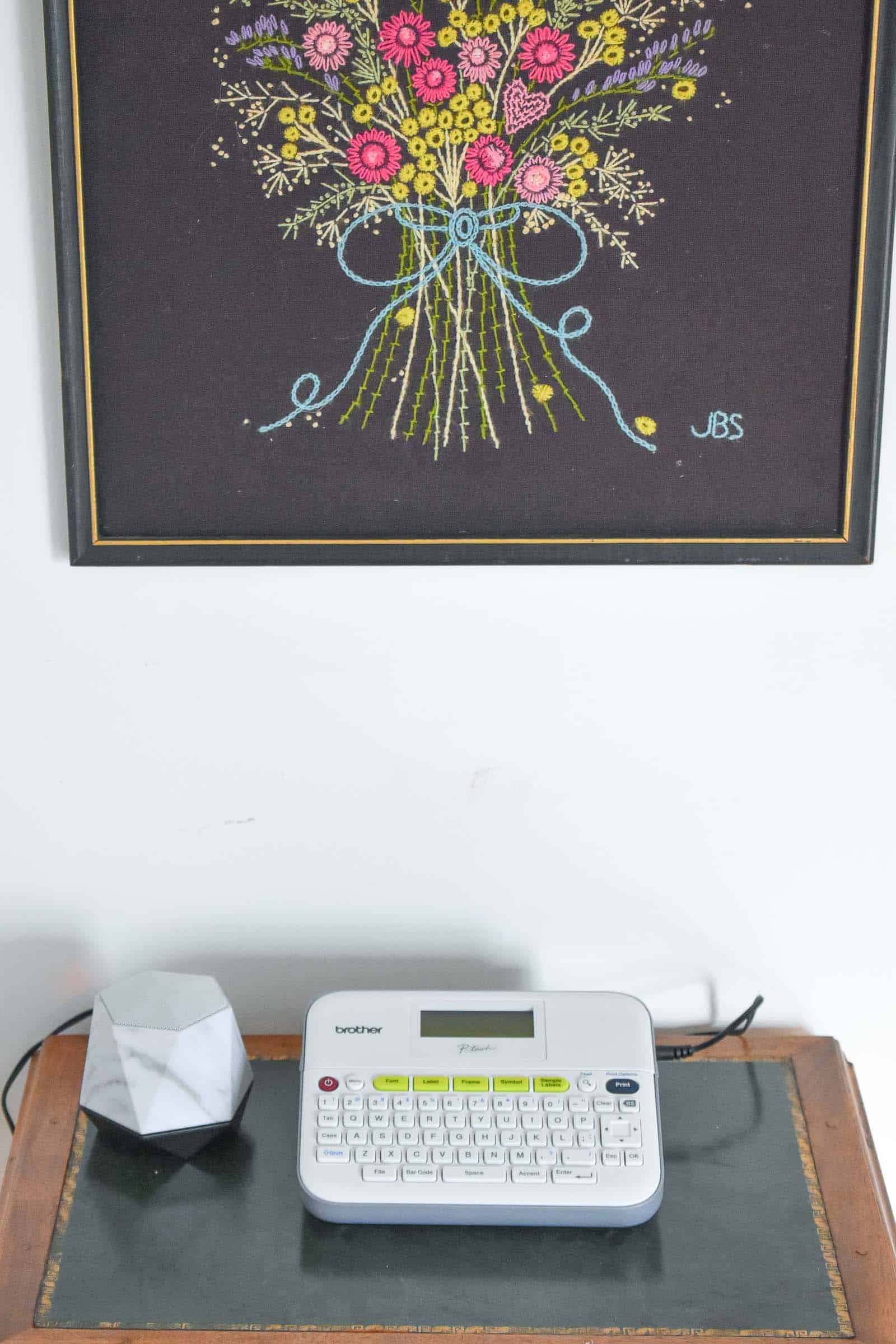 No question, I had to purge and sort and go through a TON during this makeover, so not only is the space more organized but it's also got less *stuff*. That allowed for one end of the closet to be office space, but it also meant that the little set of shelves behind the door could now house all the craft paint I have to bring in from the shed during the winter.
Something about having a quiet (and organized!) offices space makes me feel 100% more productive and motivated. I love having this little spot upstairs and it's getting lots of use already this year.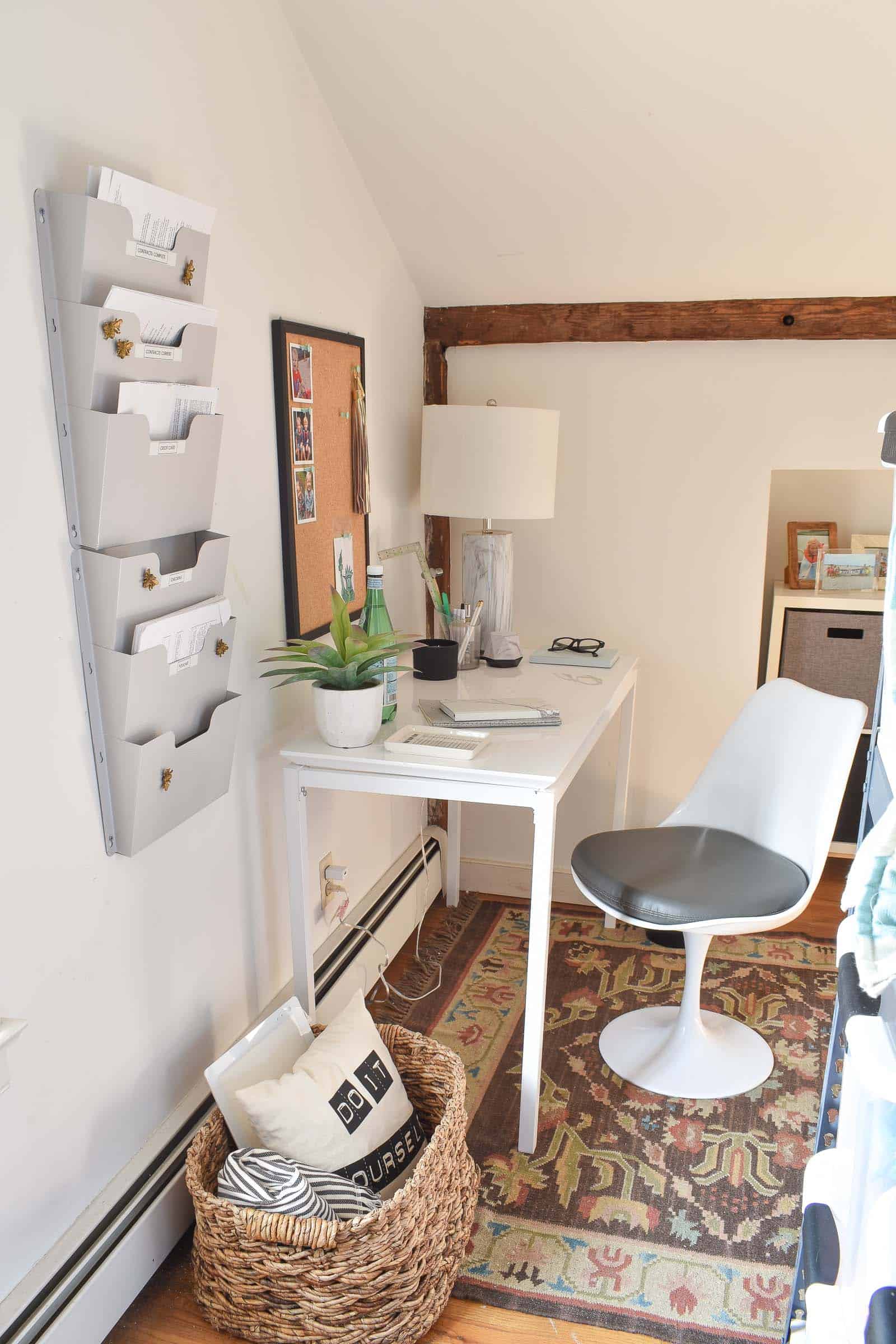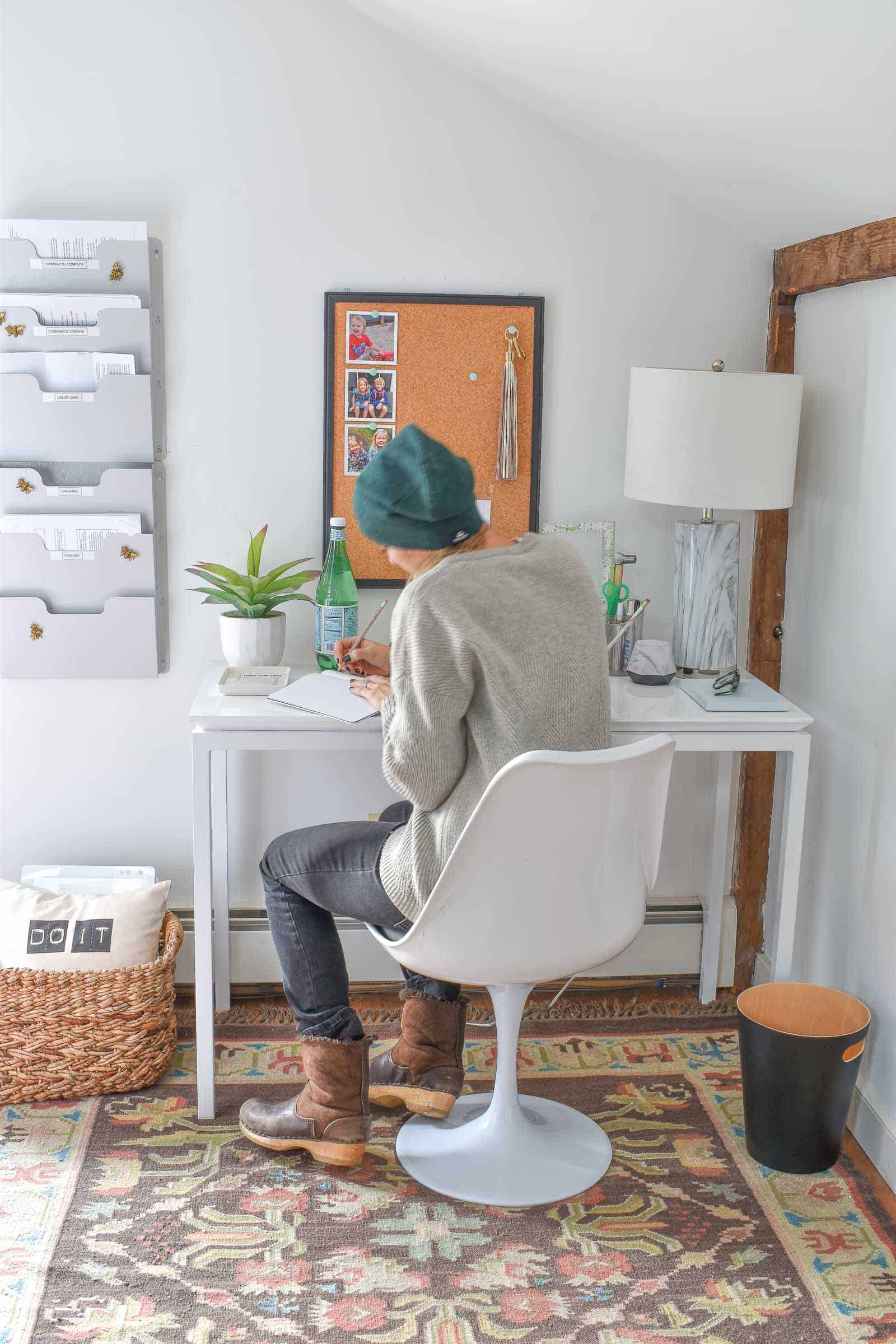 Whenever I feel like my job is a little far on the 'woo woo' scale of things, I think about how much my environment affects my moods, my energy… my demeanor, and then I realize that how we design and fill our homes really can make a difference!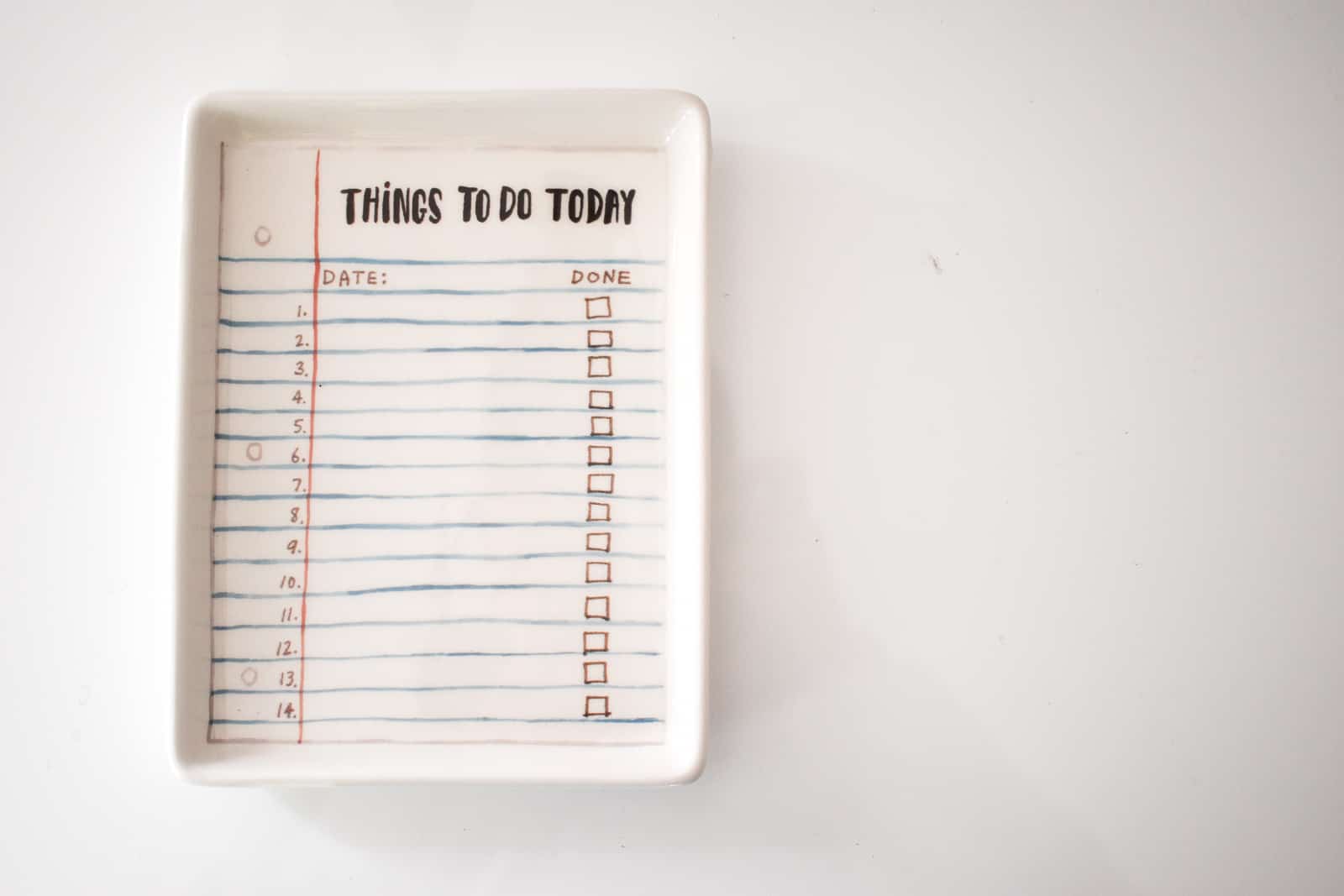 I acknowledge that The Home Depot is partnering with me to participate in this New Years Resolution Project (the "Program"). As a part of the Program, I am receiving compensation in the form of products and services, for the purpose of promoting The Home Depot. All expressed opinions and experiences are my own words. My post complies with the Word Of Mouth Marketing Association (WOMMA) Ethics Code and applicable Federal Trade Commission guidelines."