Our Colorful and Rustic Barn Party
Psssst… this post *might* contain affiliate links: see my disclosure here.
How to Decorate for a Colorful Barn Party
The barn party reveal is here! Back in April, we offered to host a summer party for parents at the kids' preschool as a way to make a little money at the spring auction. At the time, I figured we'd have a barbecue going with burgers and hotdogs and keep it nice and casual. Until I started talking to my friends over at Luna Bazaar and the idea of a barn party was hatched! Our barn has been in the throws of construction for MONTHS but it was the perfect space in which to host a party last weekend!
Disclosure: Luna Bazaar sent me all the decorations for this post, but all opinions and colorful strokes of genius are my own!
Settle in for some pictures. There are… plenty. As I mentioned above, just about all the decorations were sent to me by Luna Bazaar and I'm THRILLED by how everything came together… capturing all that color and magic was the challenging part, but hopefully a few of these photographs will do the space justice!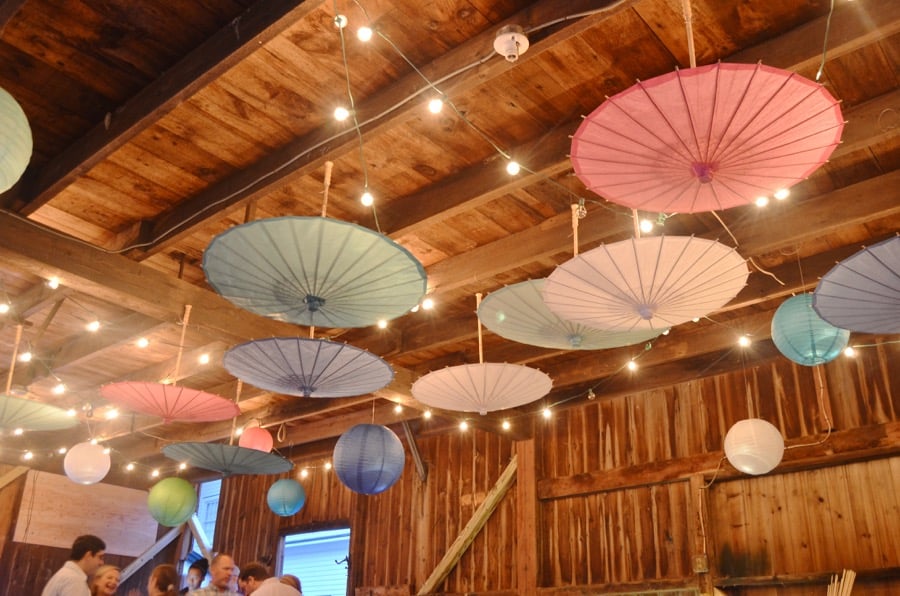 When I started, the space was emp-ty. Nothing. I rented chairs and borrowed three long 8 foot tables from the school.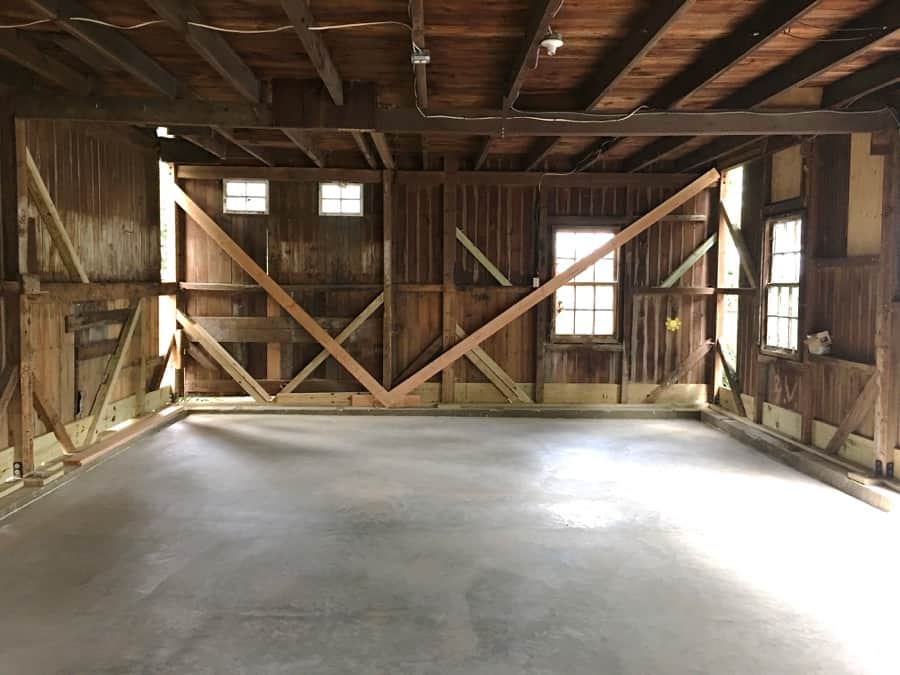 I strung lots of globe lights across the ceiling and then hung the parasols and paper lanterns.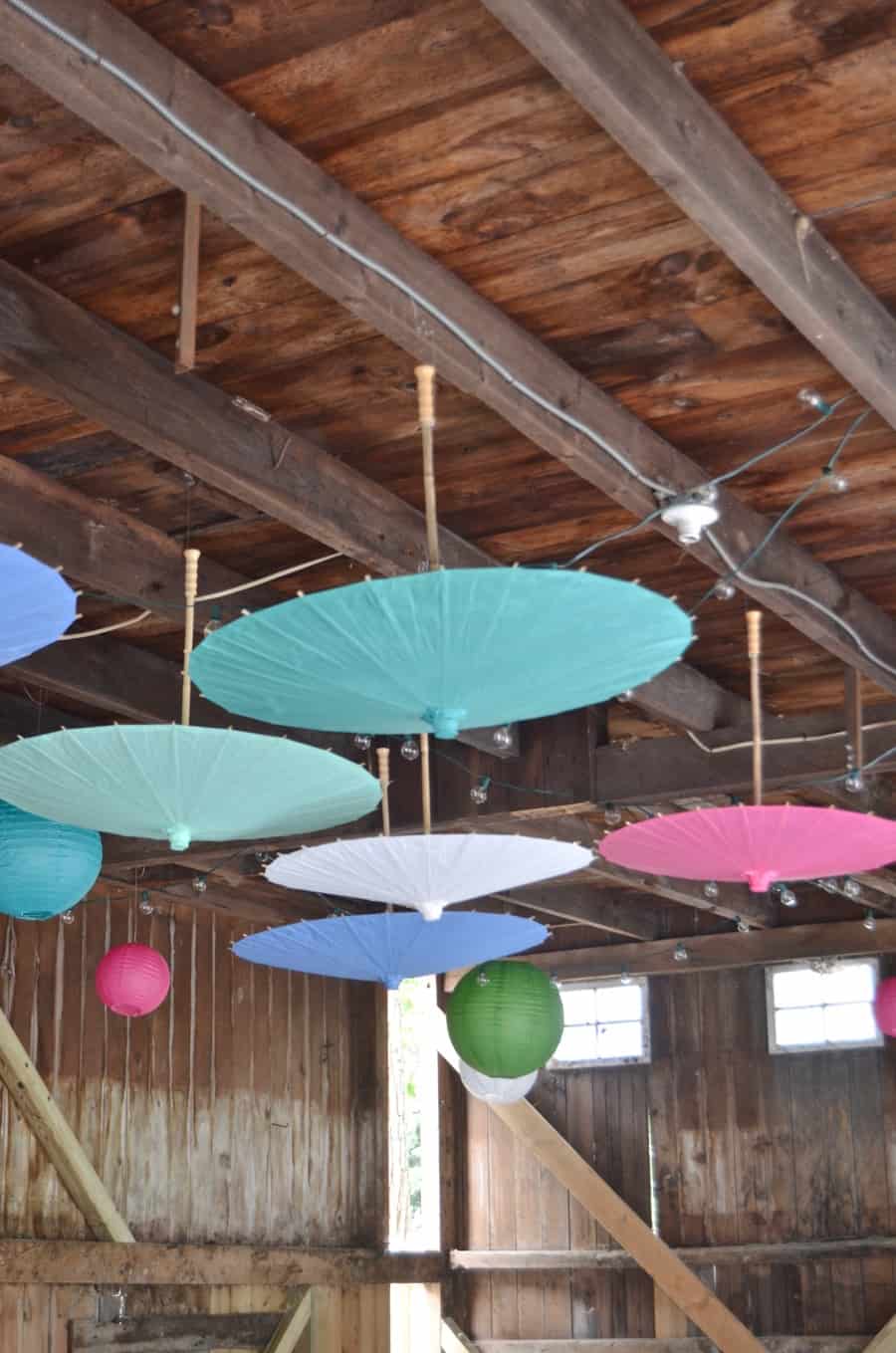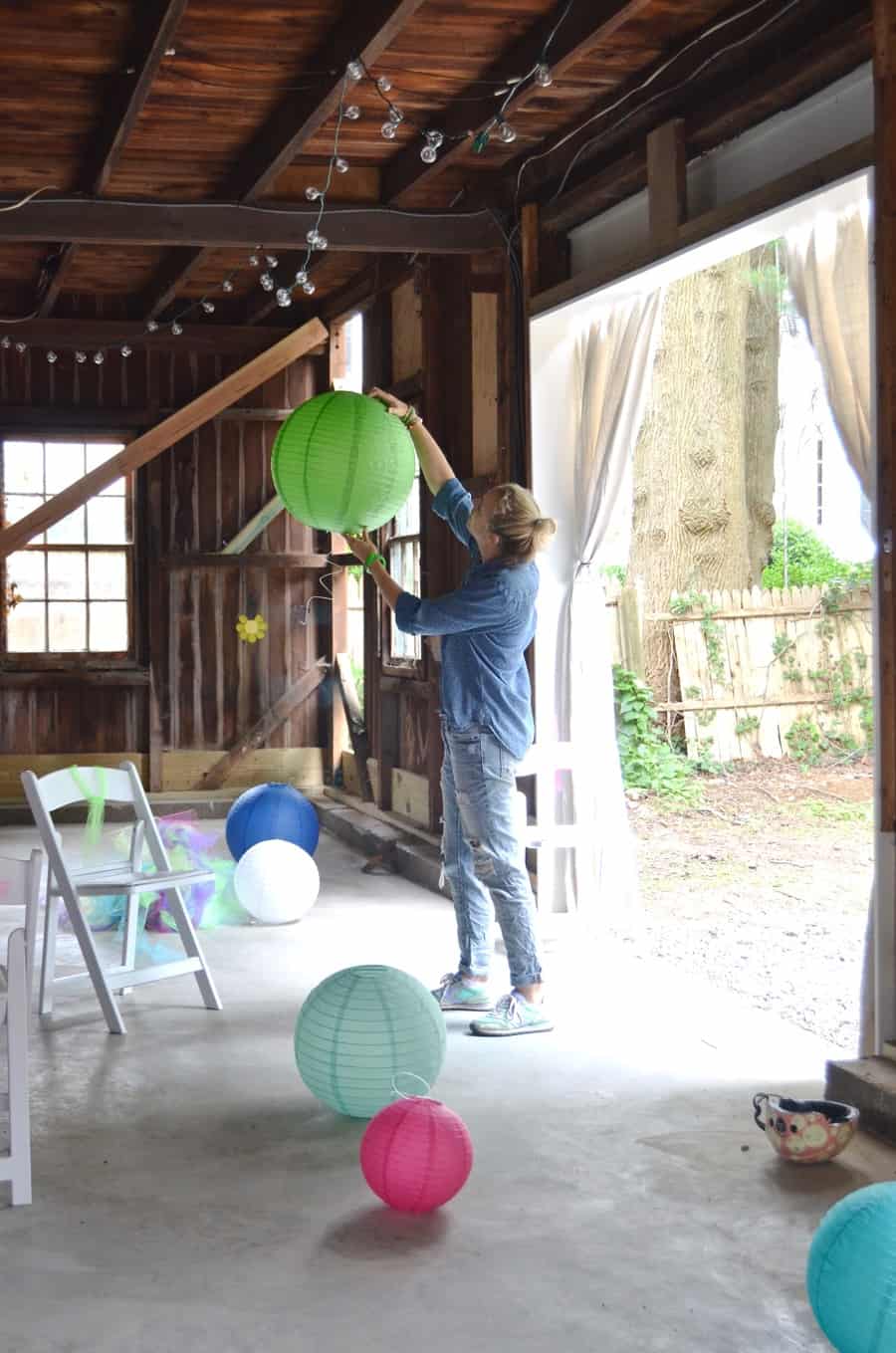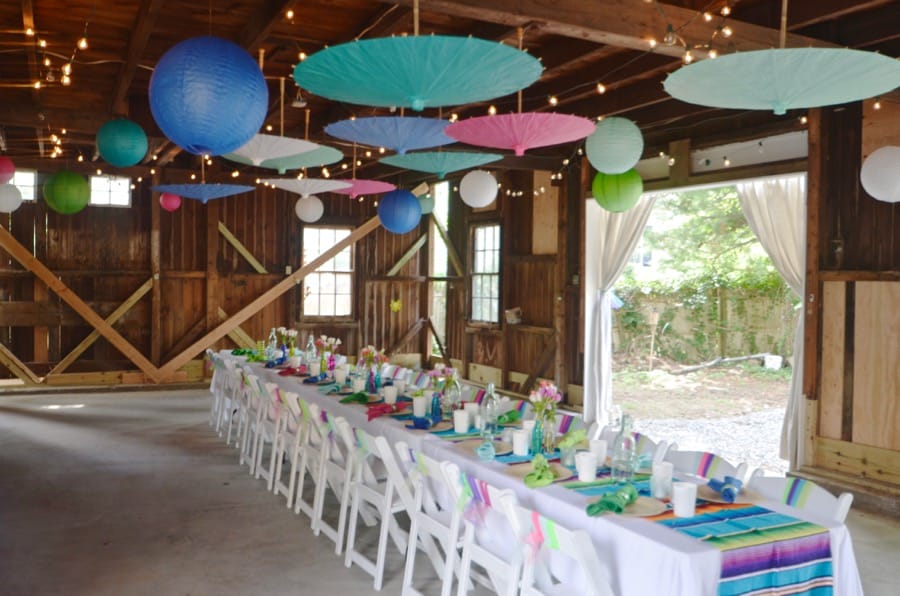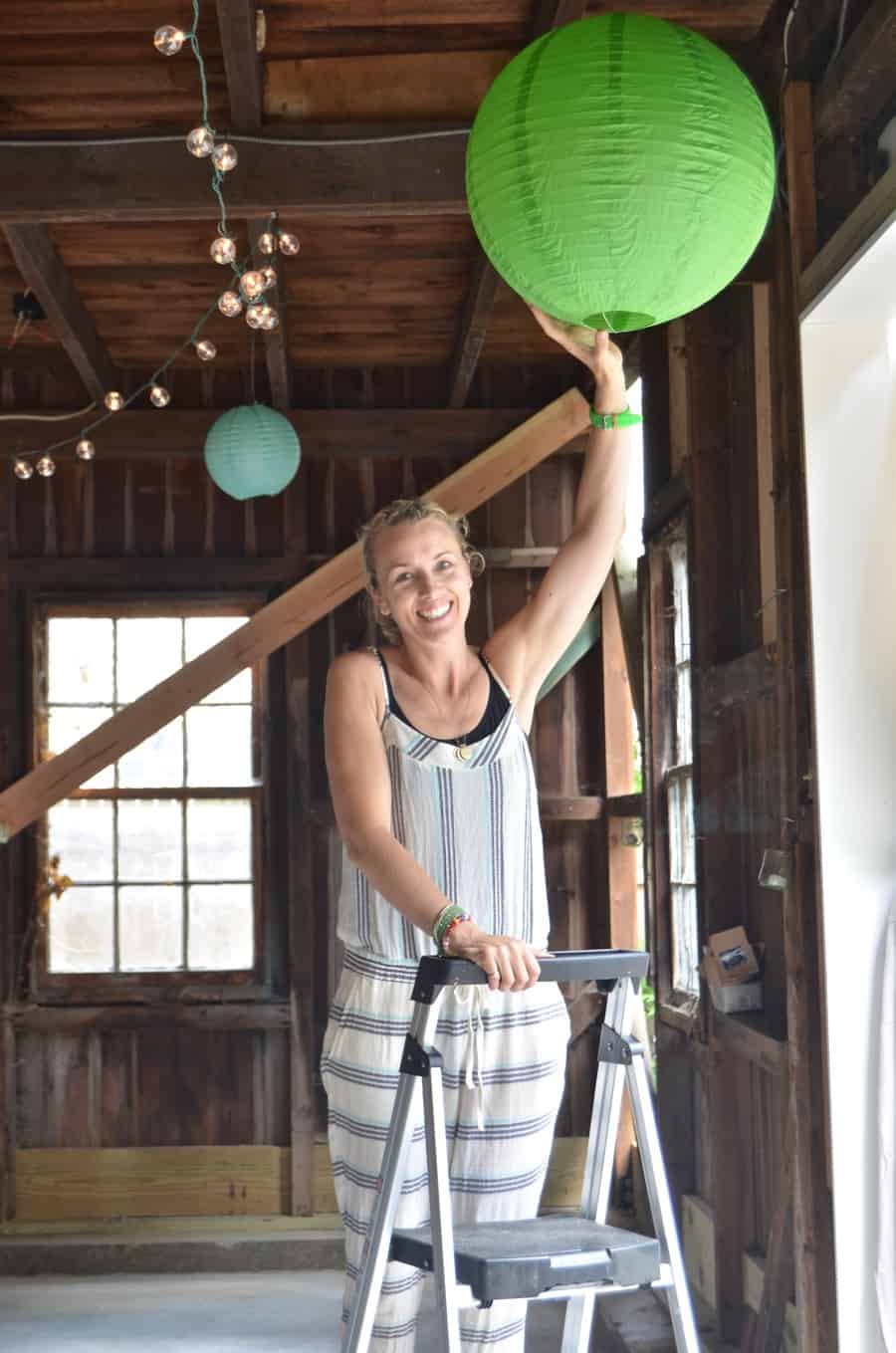 To class up the joint a bit, I hung painters drop cloth from the barn doors with a staple gun and tied them back with leftover tulle.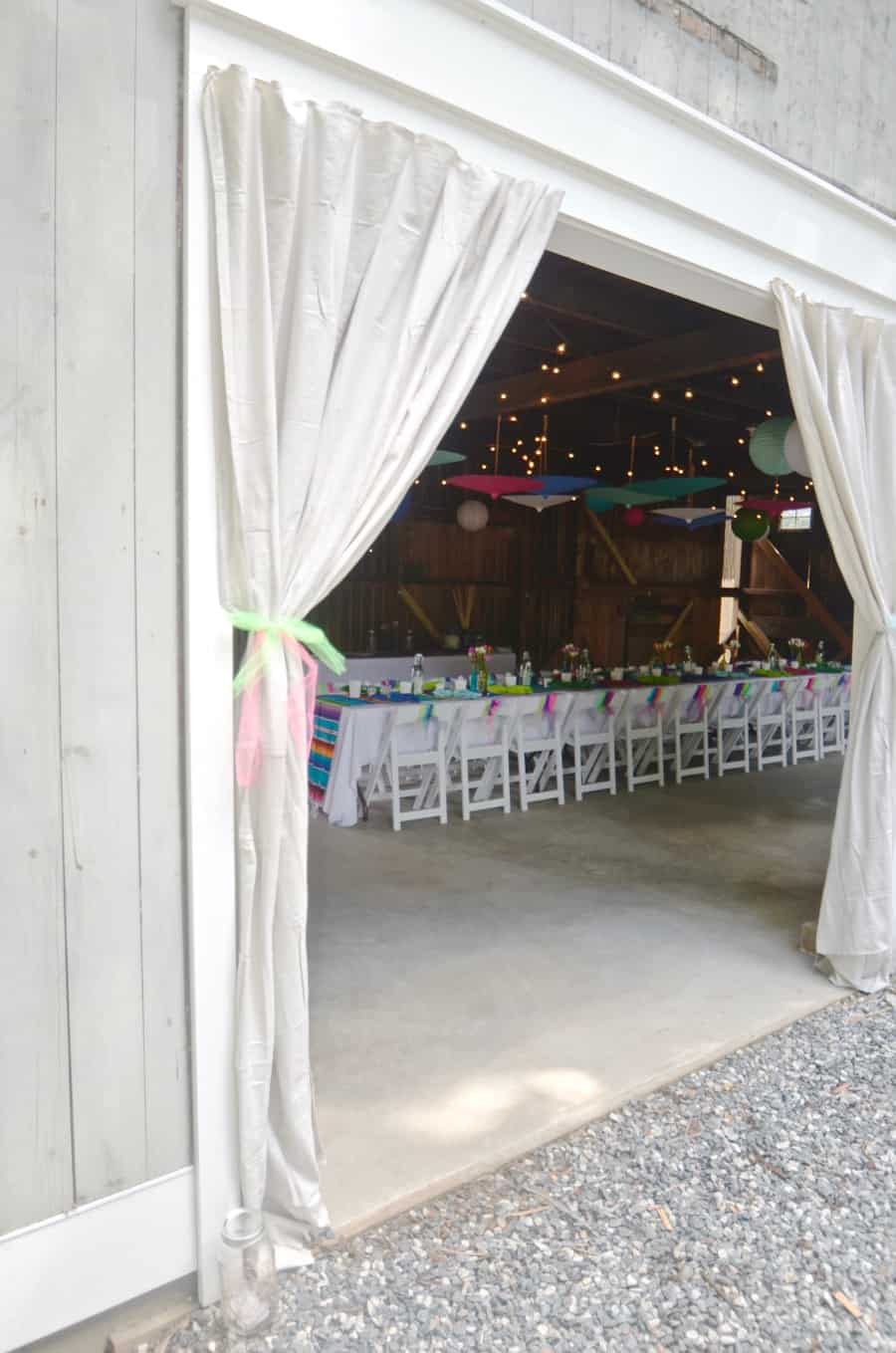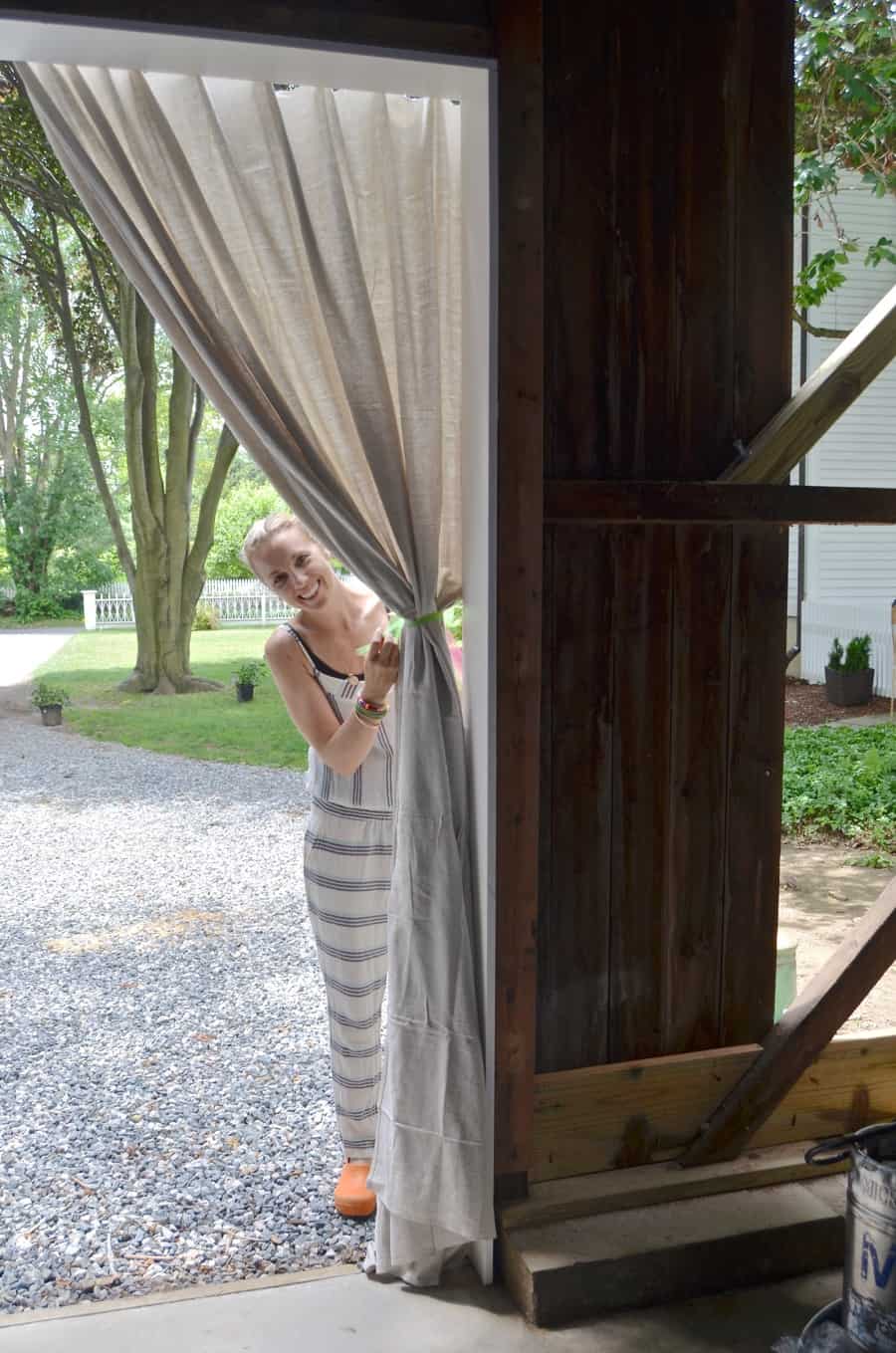 The inspiration for the whole design was this serape cloth. I bought these ones from Amazon (affiliate) and then cut them into thirds to make them into runners. (To keep the blanket from fraying, I sewed first, and cut second.)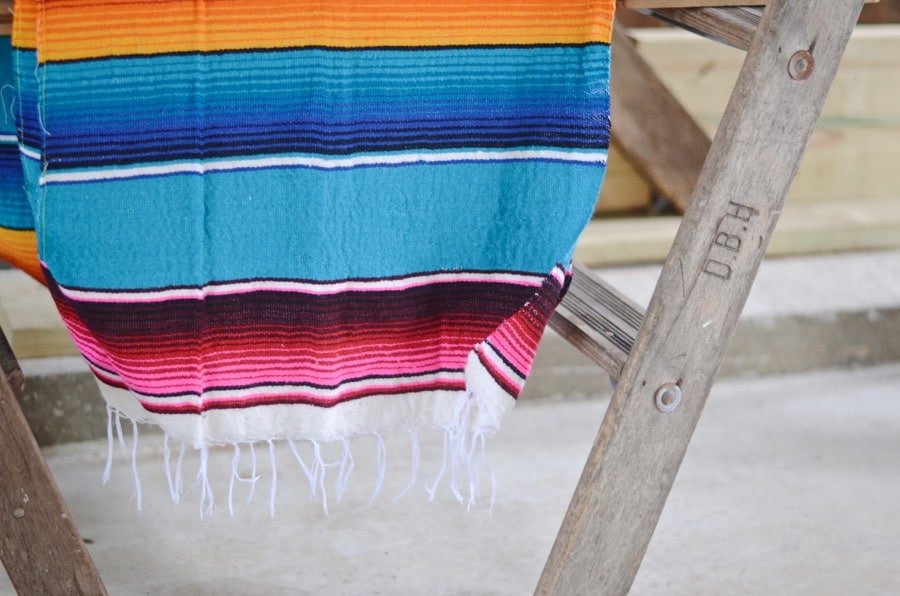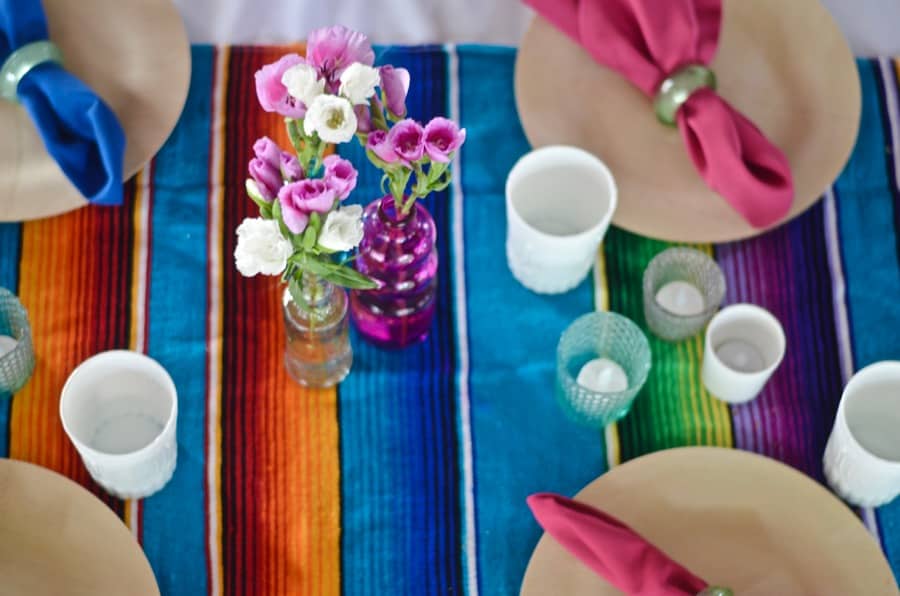 Obviously Pinterest was helpful, and I got the idea for these ladders shelves from some barn decor I saw online. I snagged the ladders at the flea market (they totally work as ladders, bee tee dubs) and we had leftover scrap wood from the barn itself.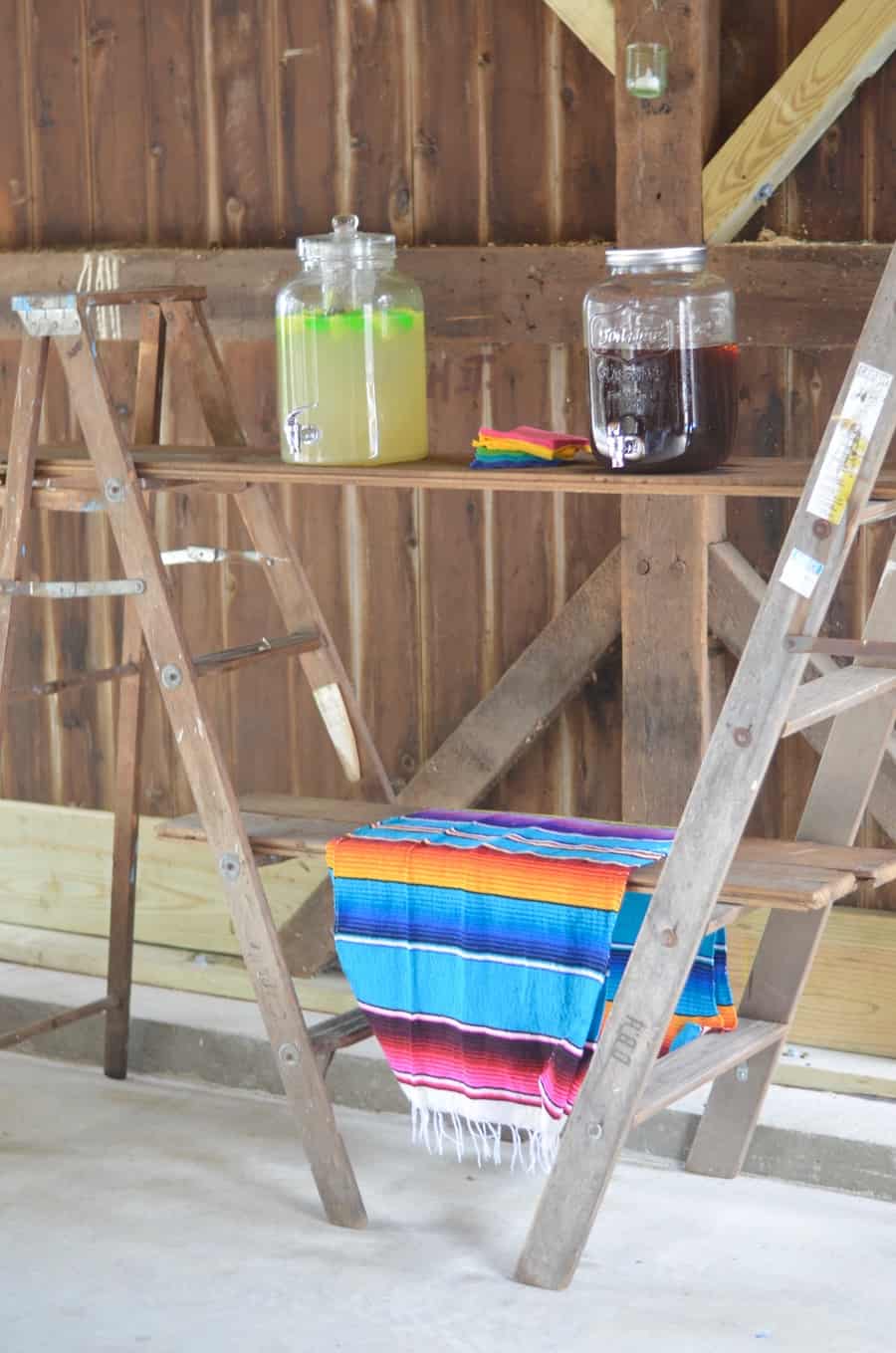 What barn party would be complete without some boozy lemonade and a little sweet tea, amiright?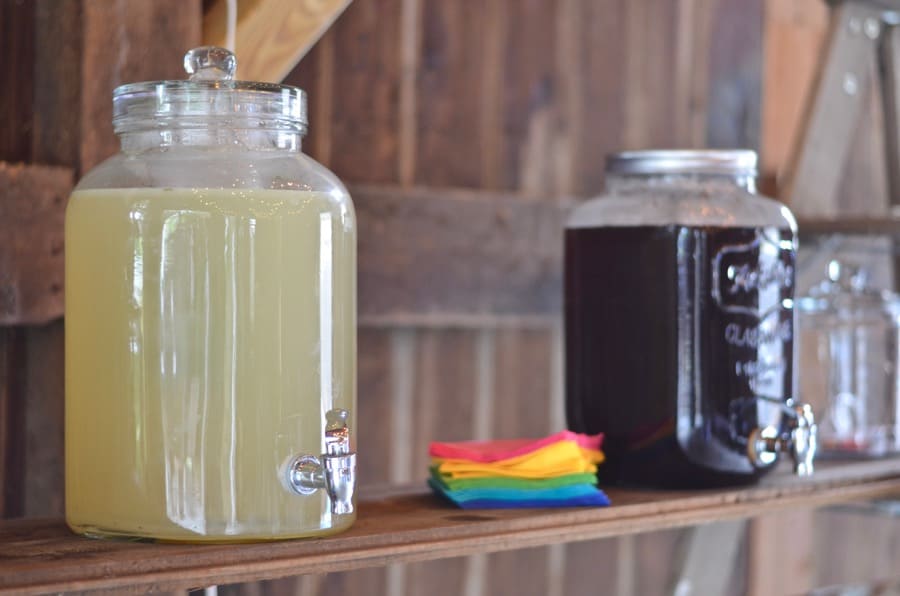 I had the food catered from a local BBQ joint so a table against the side wall was where we set up the food. For dessert… a fire pit out front was the perfect spot for s'mores.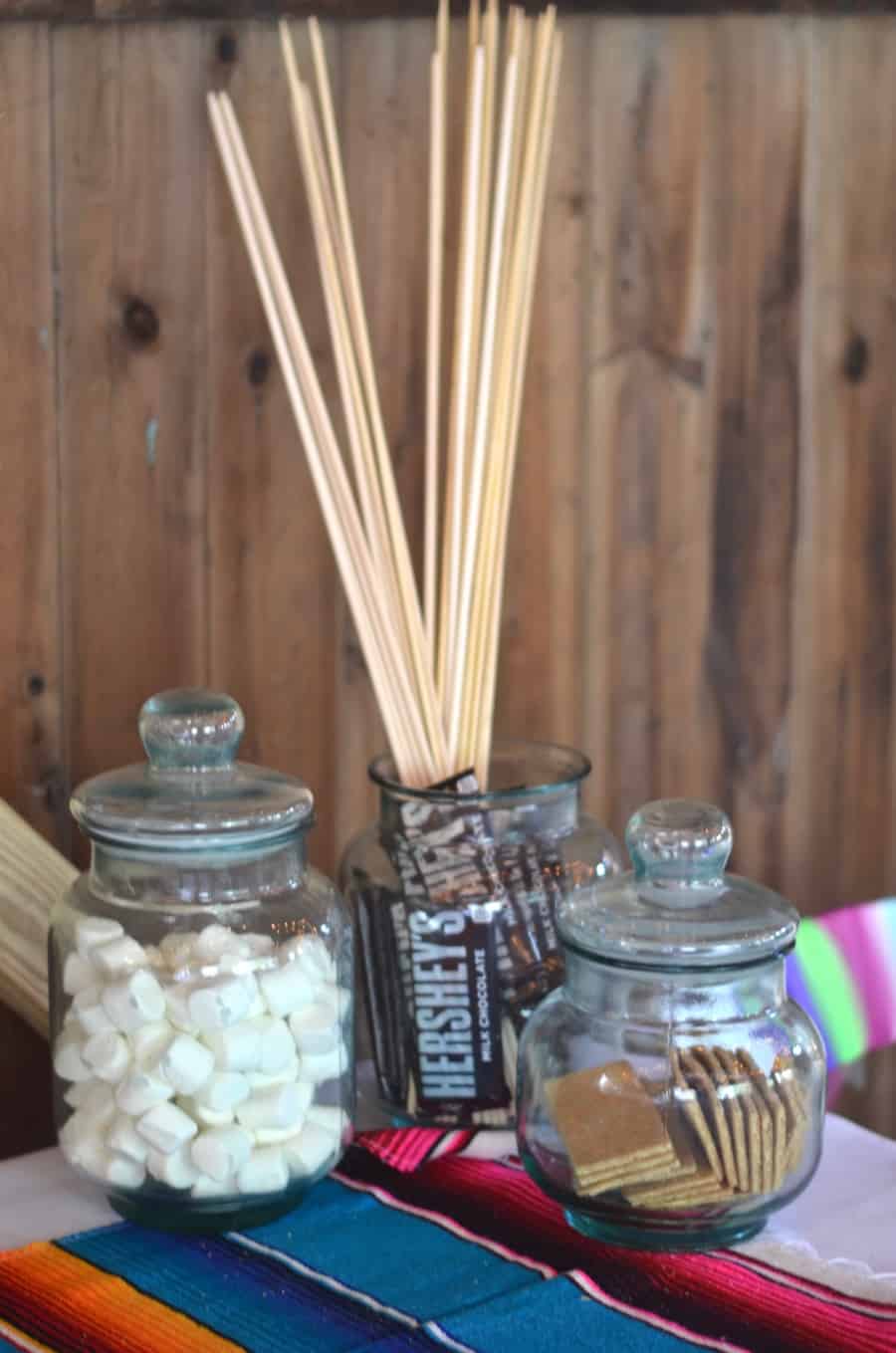 At the last minute, I decided I wanted to do a little something to gussy up the chairs. There were SO many that I was worried the mass of white plastic would take away from the colorful table… There weren't any sales at Michaels in the ribbon department, but these tulle ribbons are pretty inexpensive and added just a little hint of color! (Affiliate)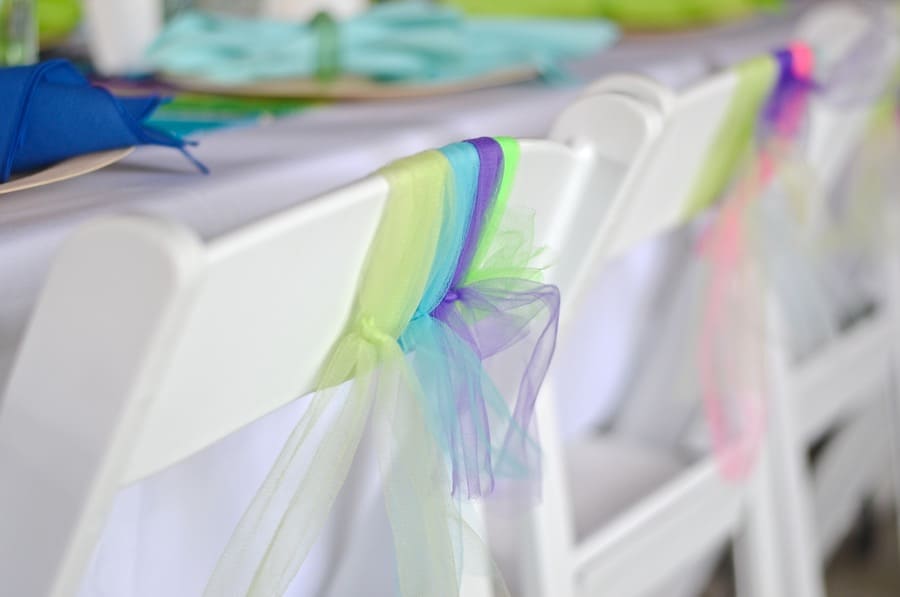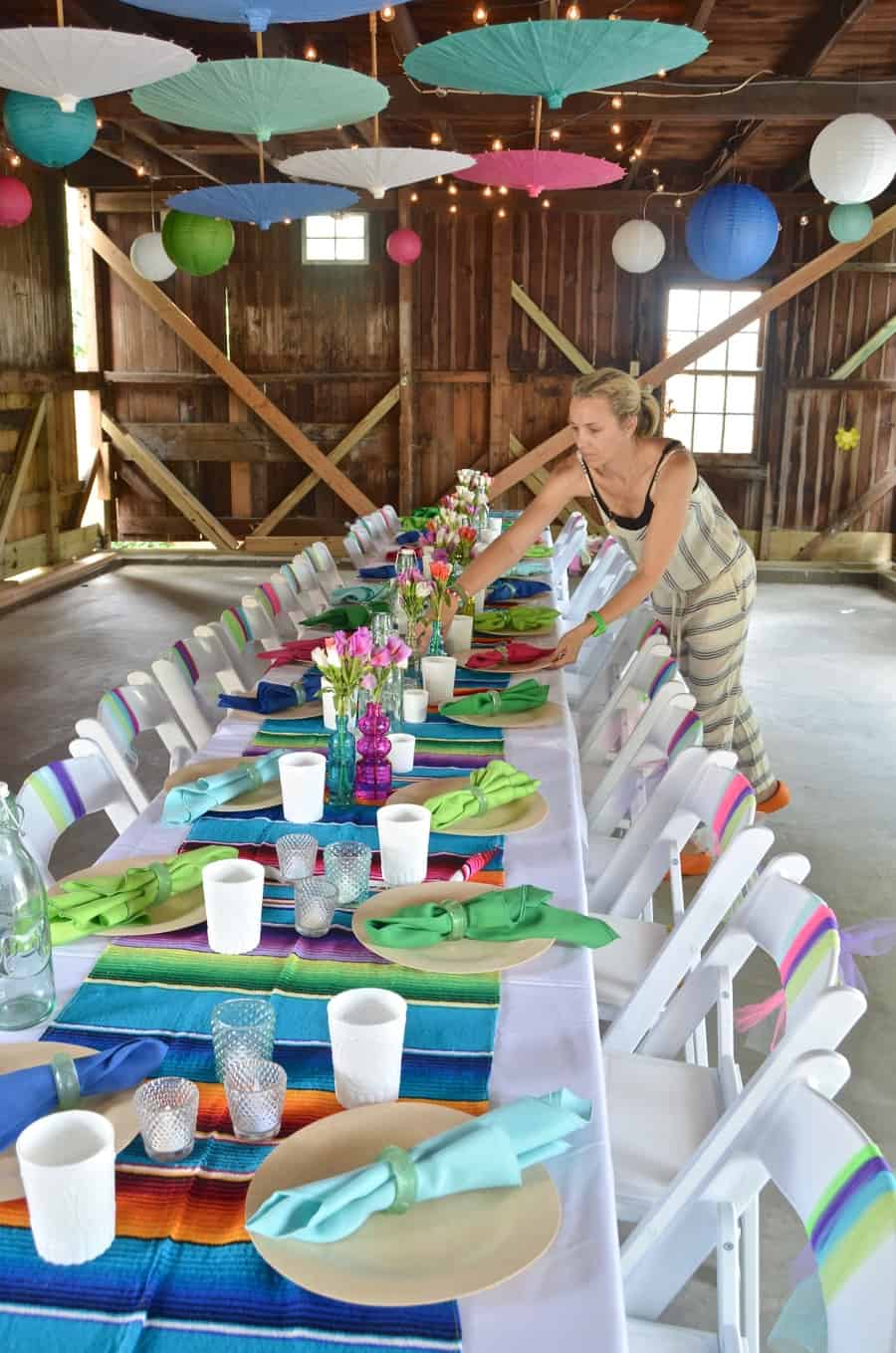 OK. The tablescape itself…. Thanks to Luna Bazaar, I had an assortment of wonderful votives. I was a little nervous that the overhead string lights wouldn't be bright enough so I wanted votives, votives, and MORE votives. I decided to make life easy and we used battery powered tea lights… Made the last ten minutes before the party much easier and the light is honestly pretty similar to the real deal tea light.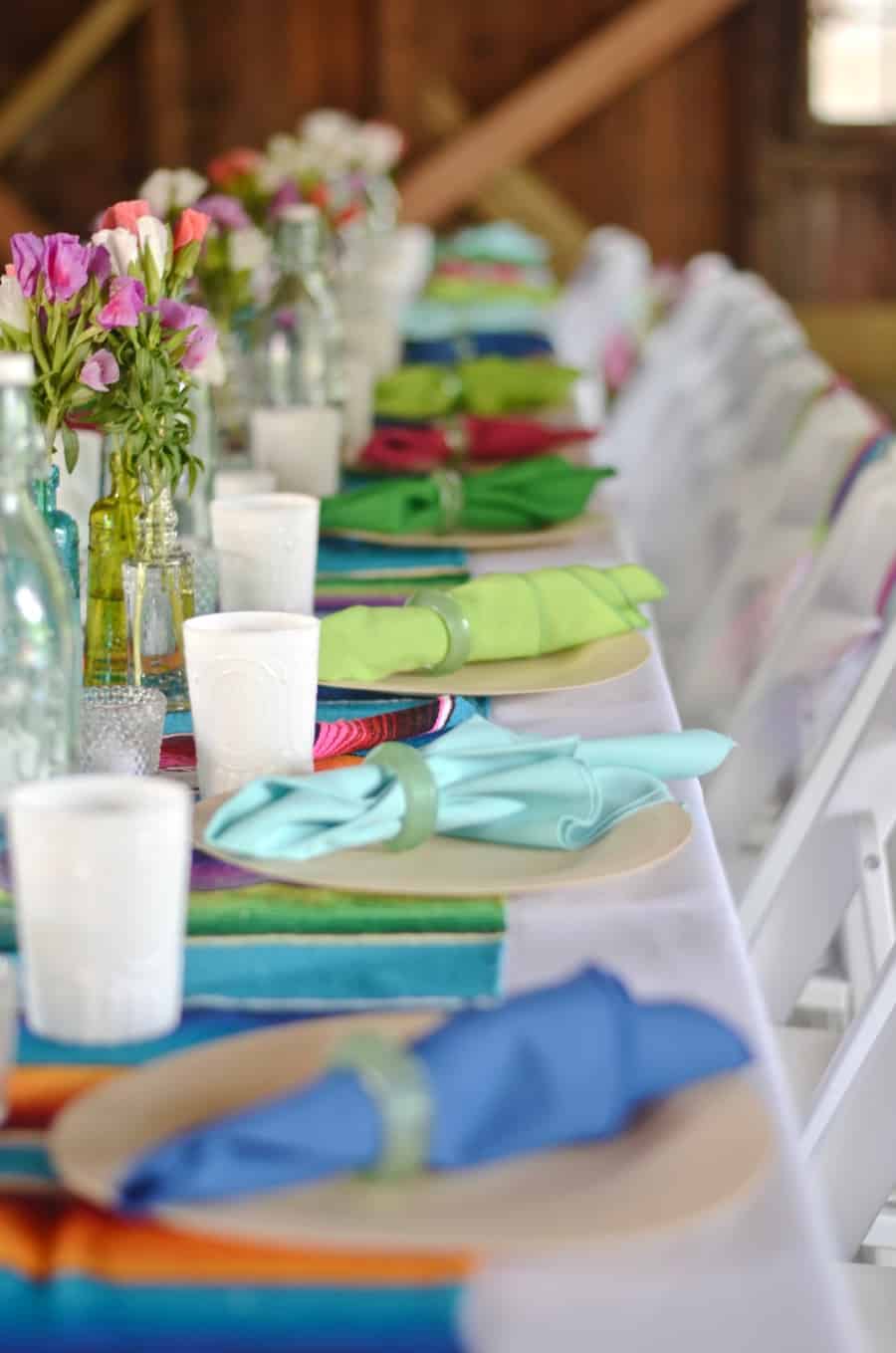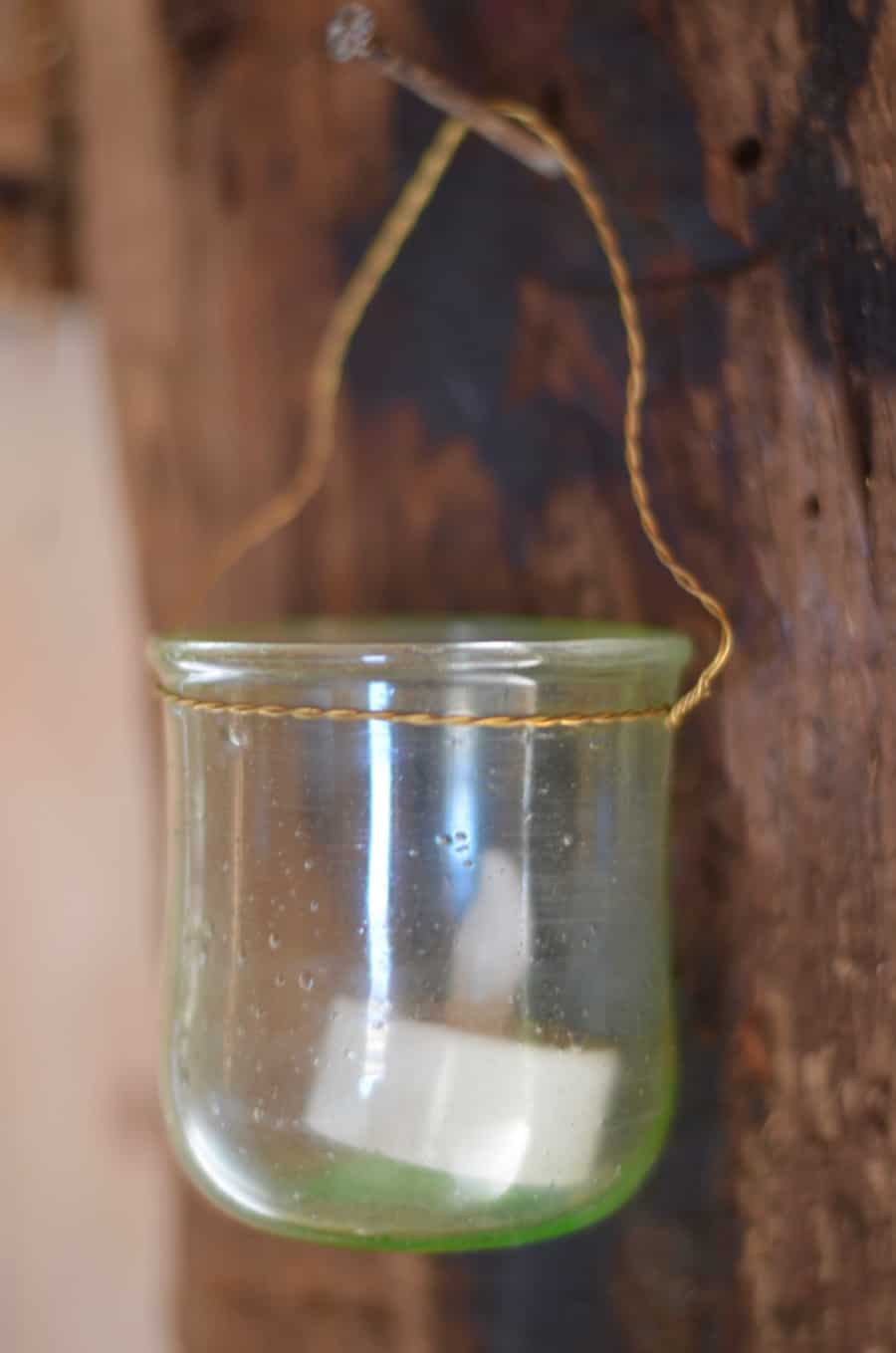 I also filled super large mason jars with microlights to illuminate the serving table as well as the barn doors.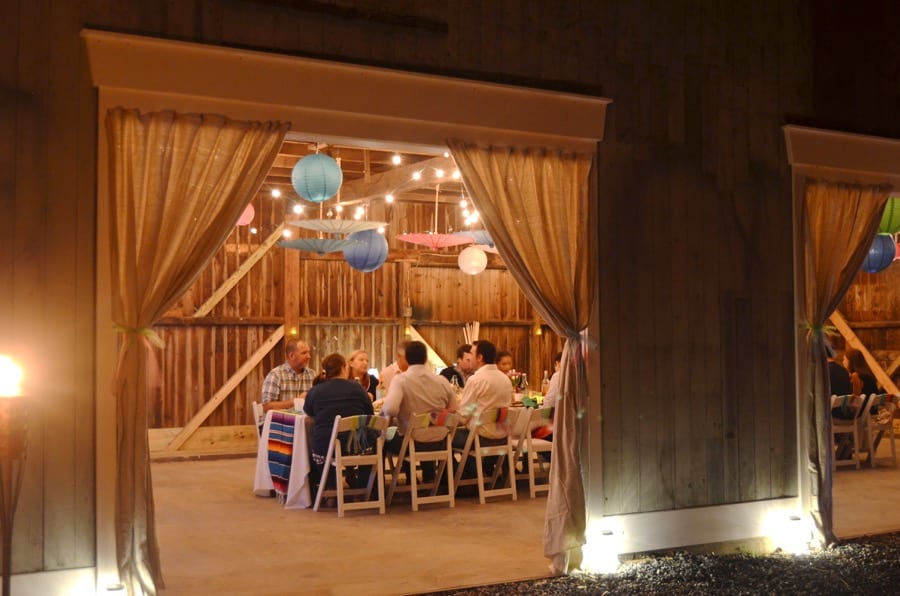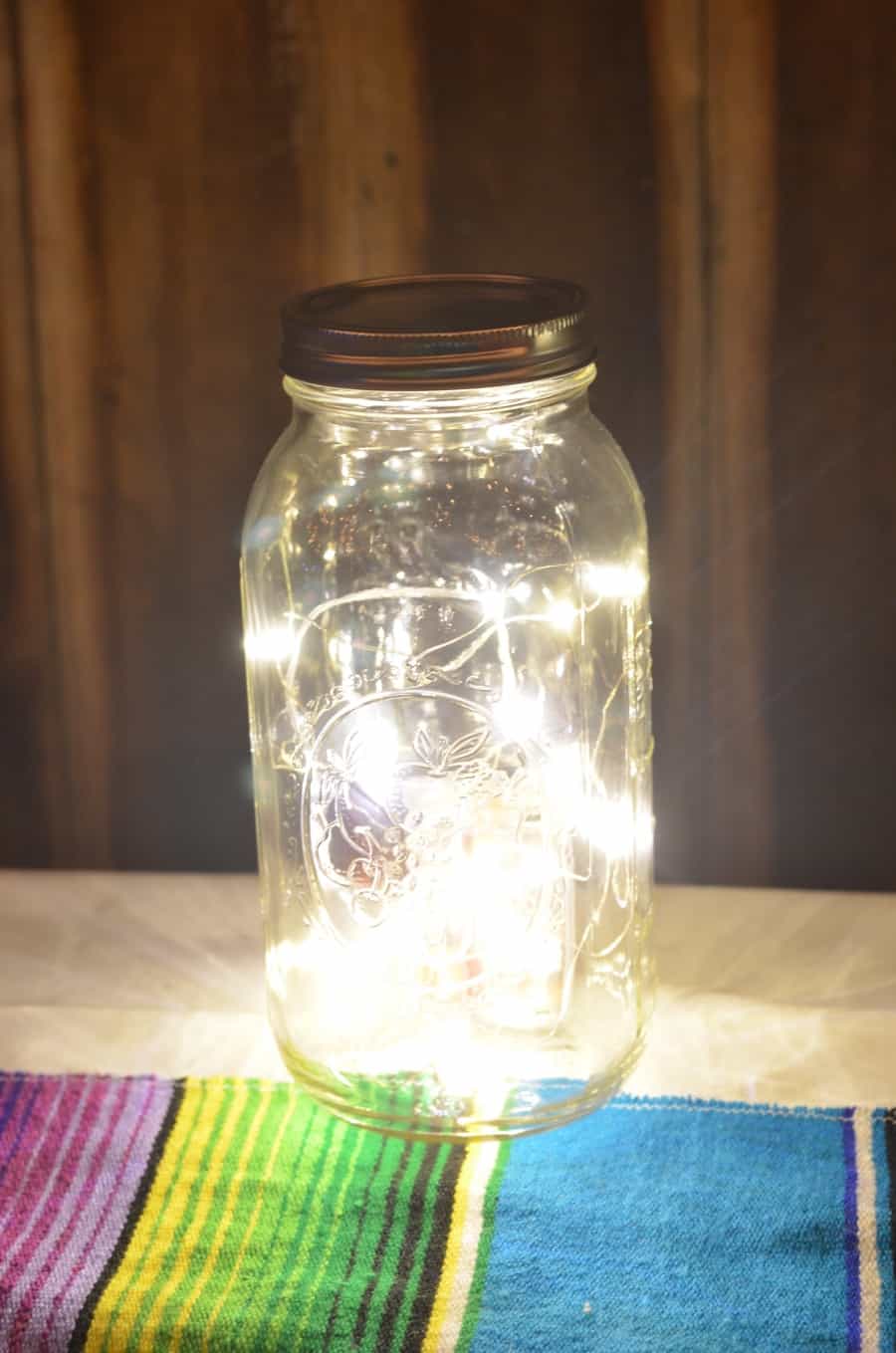 Those white glasses are technically votives, but I loved the vintage little touch they brought to the table as water glasses.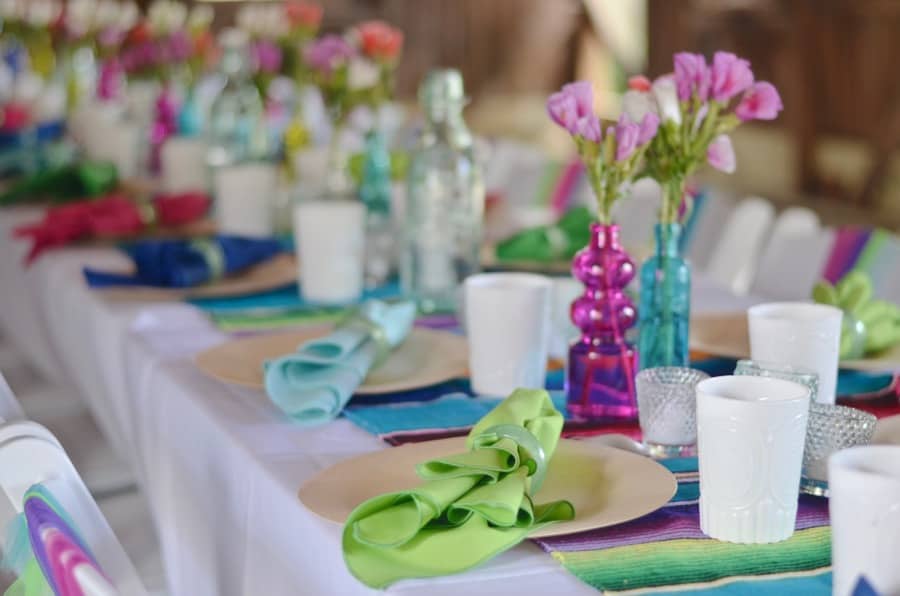 I found some retro glass bottles at Homegoods that I scattered along the table with water so we didn't need big bulky water pitchers.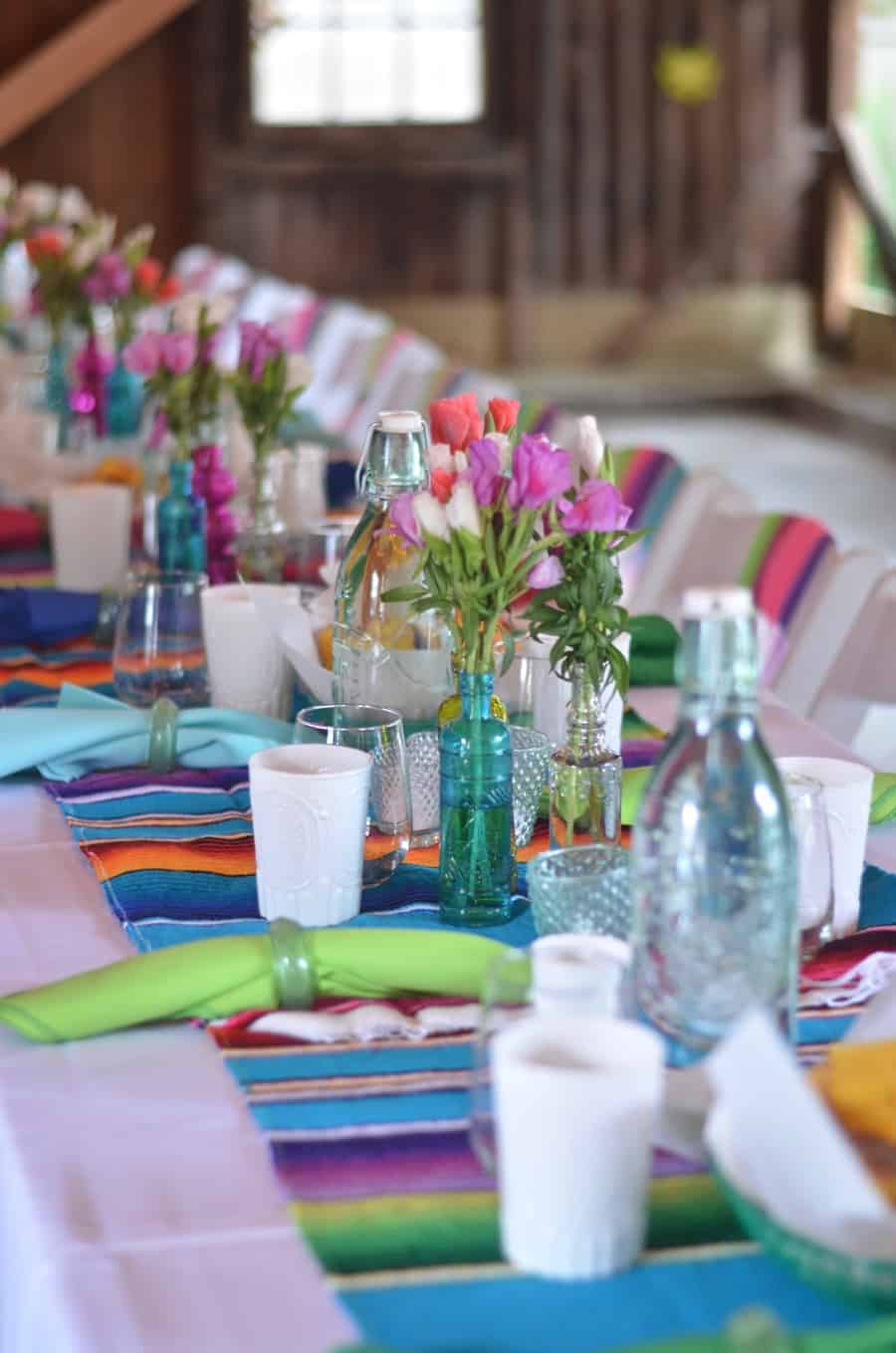 For flowers, I wanted something but nothing too big and showy (and expensive!). Maybe one of you are smart enough to tell me what these are, but they were sweet and cheap and worked perfectly in those fun vintage-inspired bottles.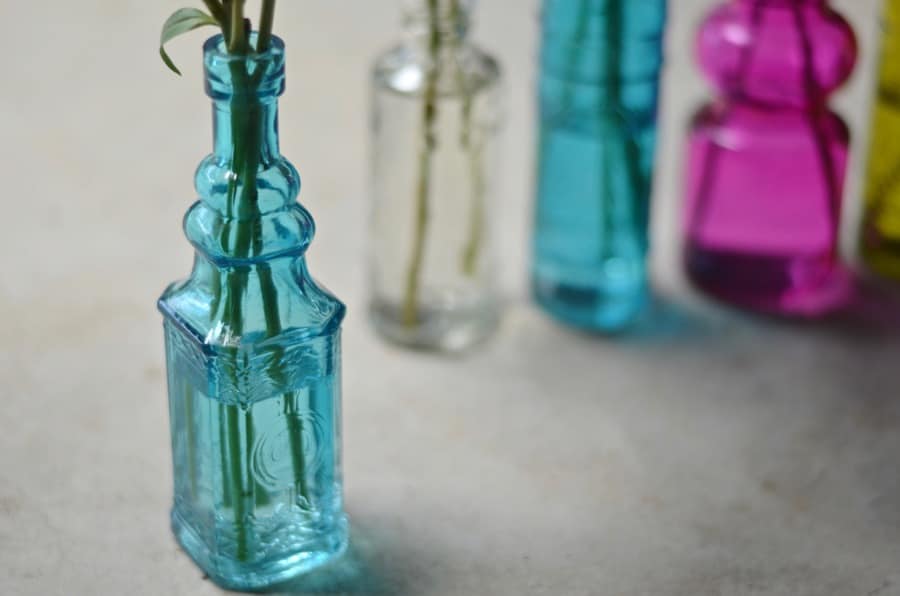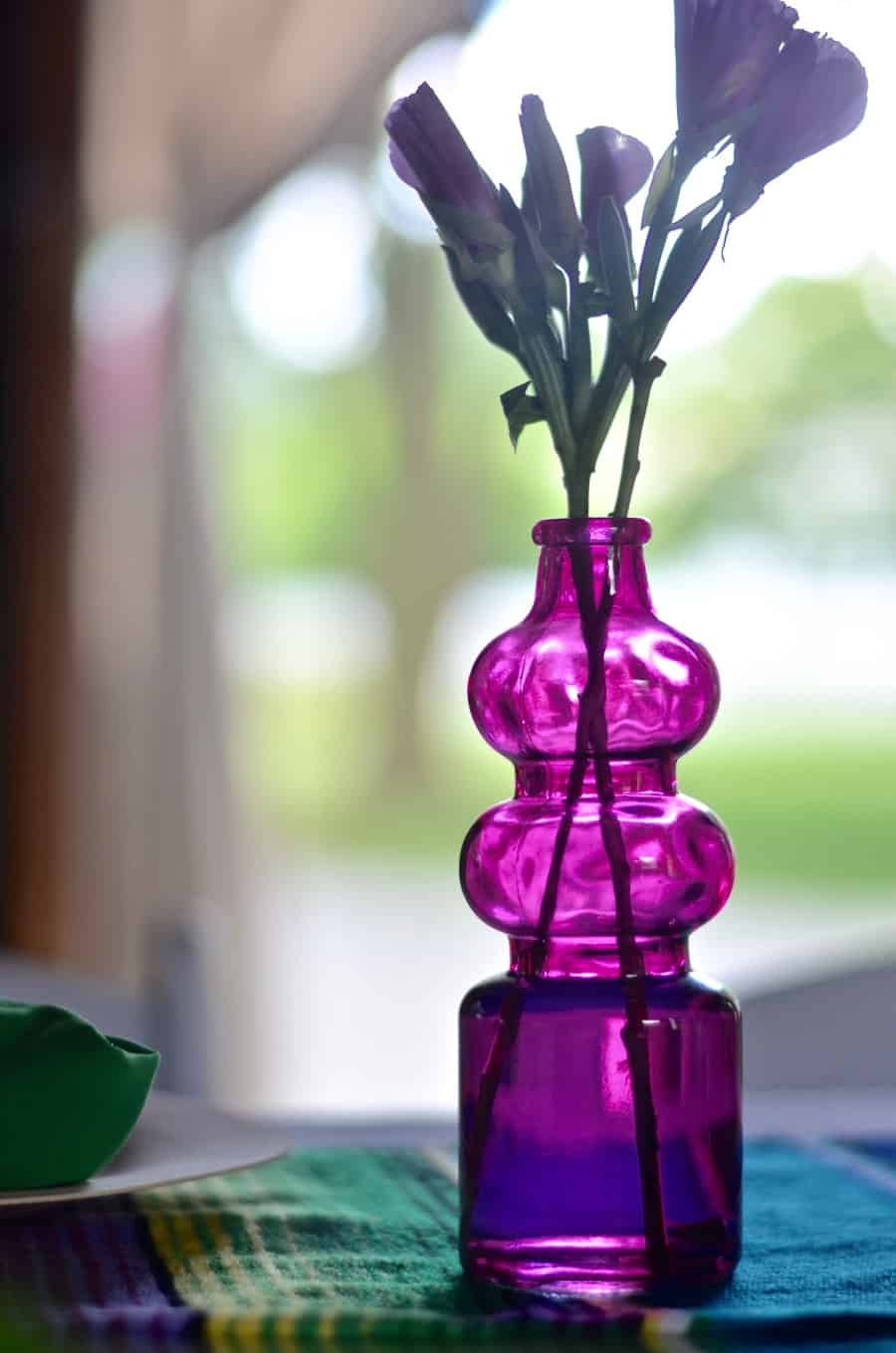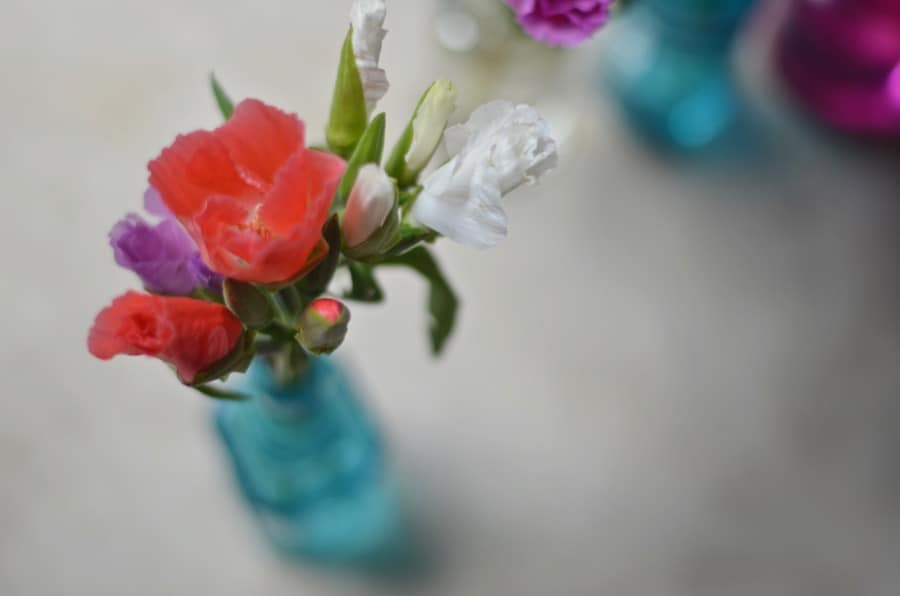 The napkins are rented (how much do you LOVE all the colors), but the glass napkin rings are a favorite from Luna Bazaar. That pale green is just the right amount of color against everything else going on along the table!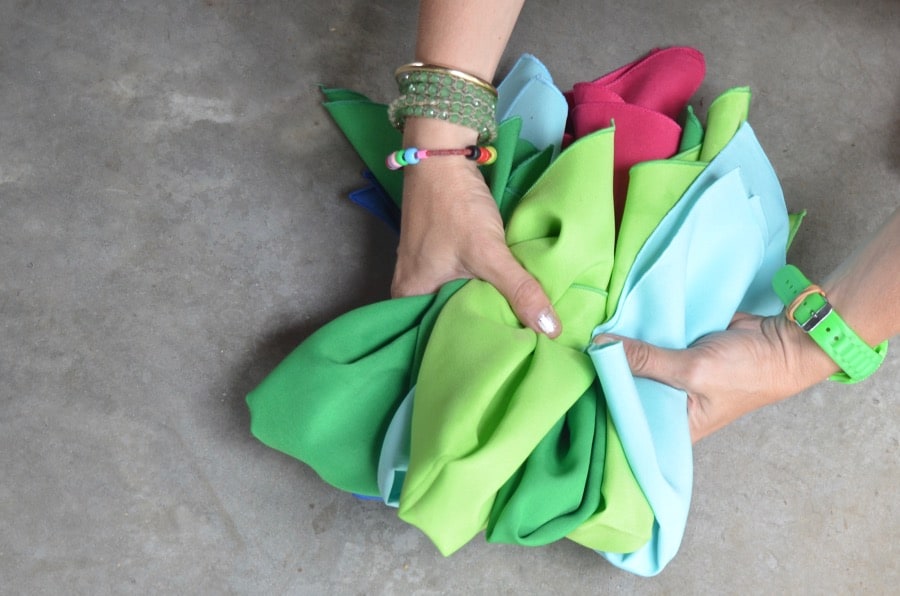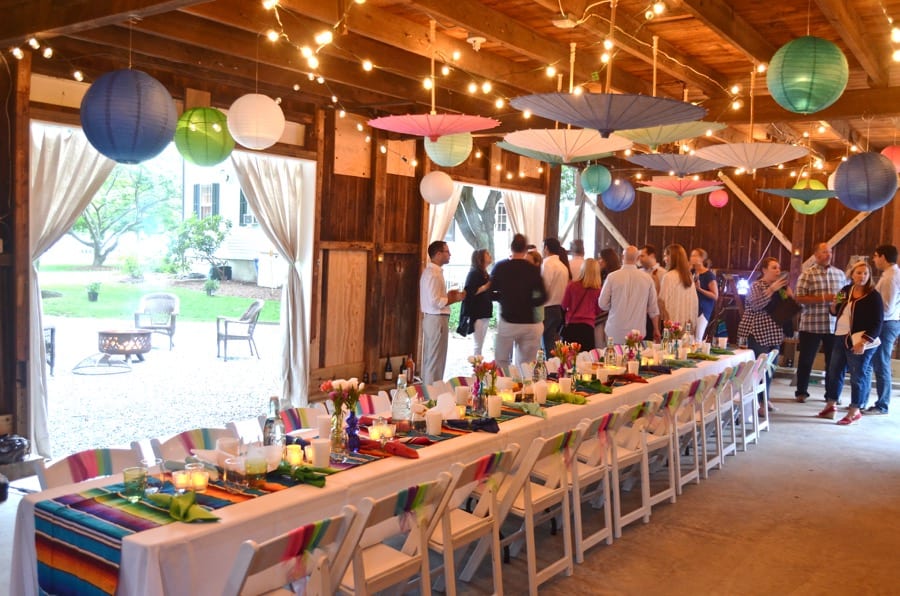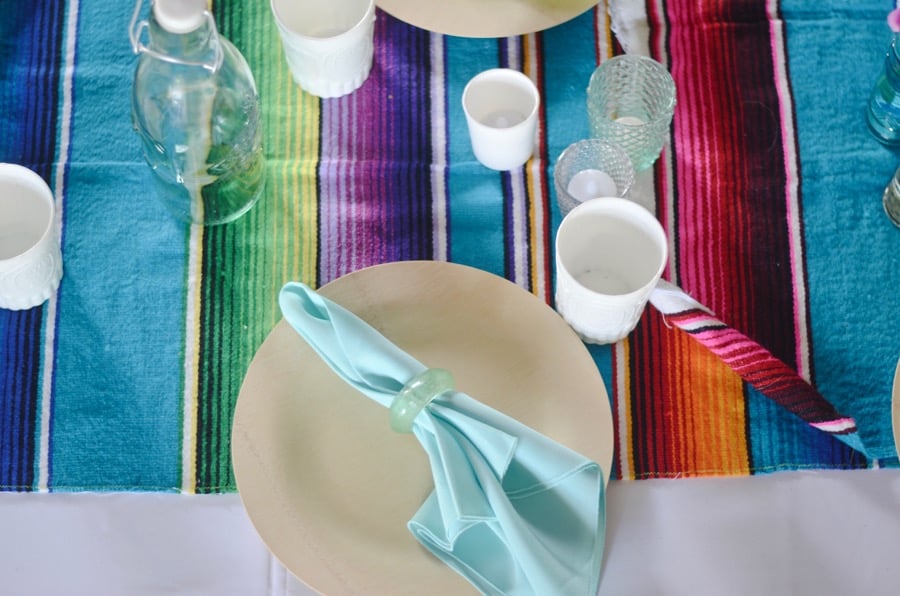 Remember that moment 63 hours ago when I said you'd have a lot of pictures to look at? Well… you did it. You saw the good ones! And just because I can, here are a few more to tide you over until the next shindig in this space!