I teased this project a couple of weeks ago, but wanted to share with you officially! Our pup Frank is high on the anxiety scale and having a cozy dog crate for him to retreat to is huge. In this house, Frank's crate is out on the back porch and he loves it out there. He can bark at every dog that walks outside the fence. He can bark at anyone who comes in the back gate. He can bark when anyone comes to the front door. You get the drift…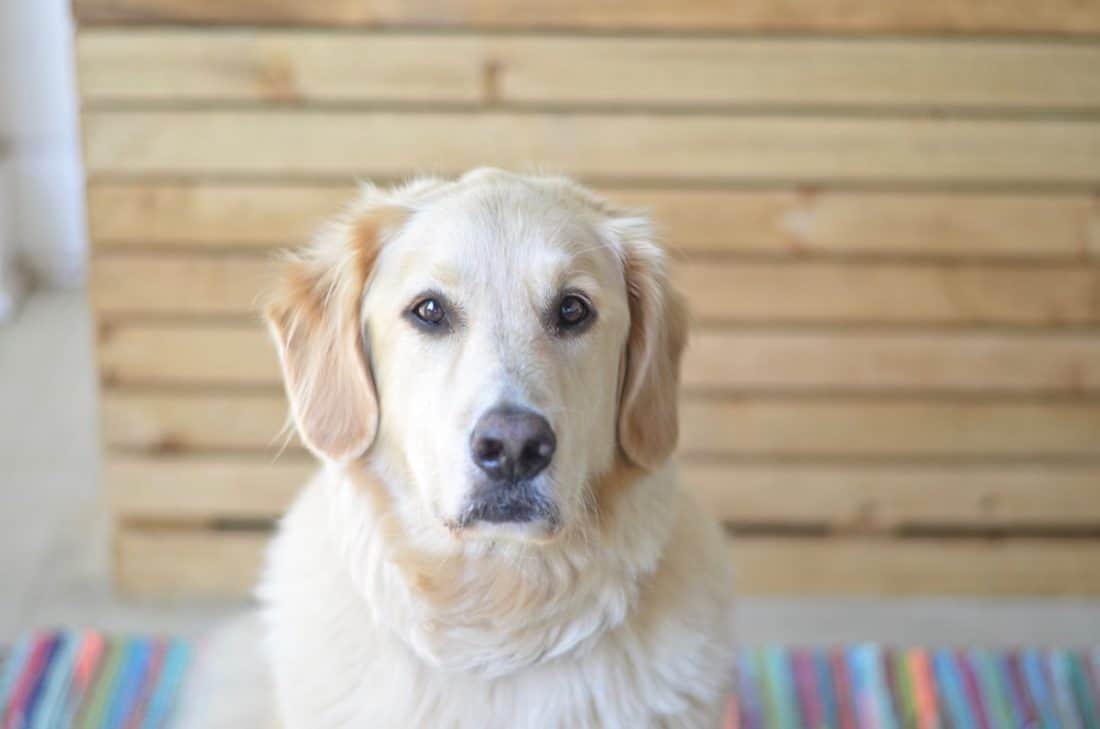 Last summer, this back porch got a thrifted furniture makeover and it's one of our favorite places to hang out. With one exception… the large dog crate (aka cage) at the end of the porch was a mega-eye sore.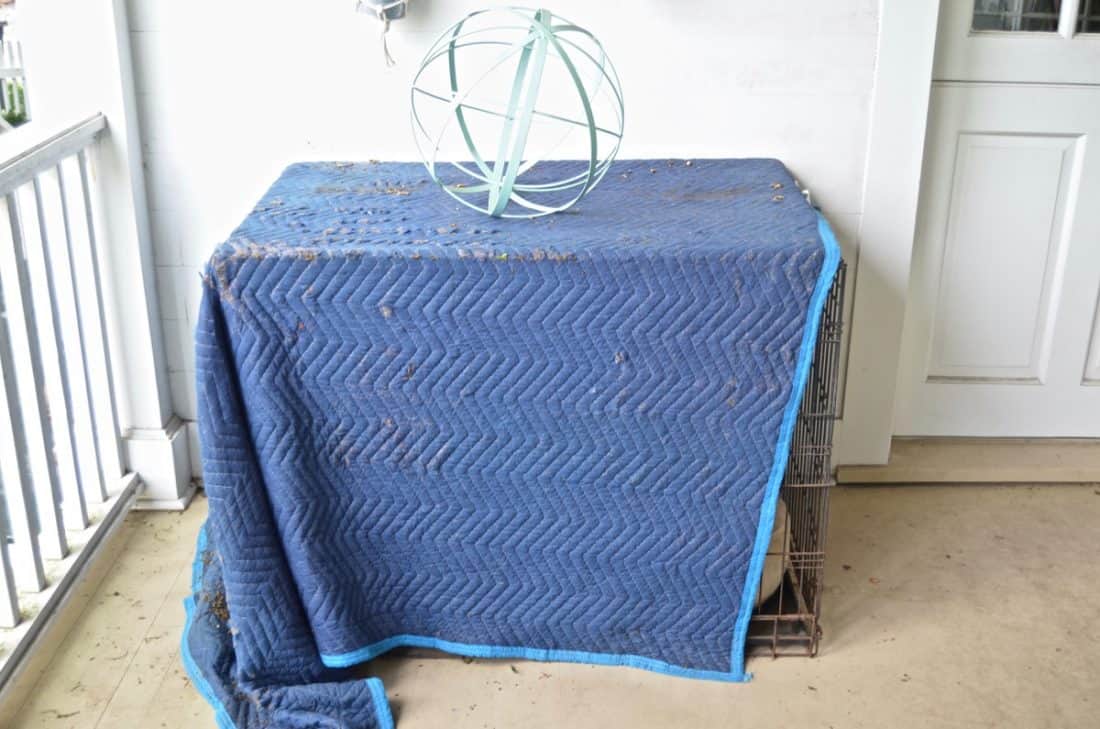 Not anymore! This is a pretty simple project that took a few hours to come together. I used basic pine boards, instead of something more rot resistant like cedar, because the crate isn't *technically* out in the open. It's definitely susceptible to temperatures and humidity, but it shouldn't get too wet under cover. I'll let you know how it stands the test of time!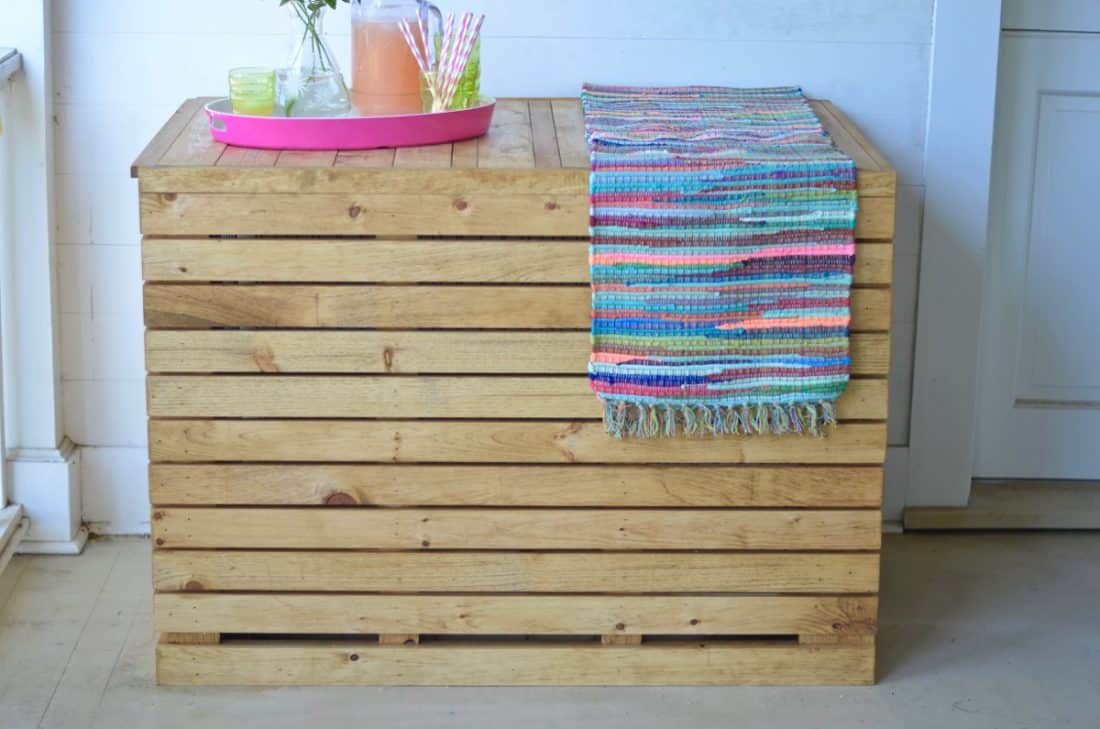 Sharing some glamour shots here, but for full instructions, head over to Cuteness! I opted to stain the wood a light pine to match the rattan furniture out there, but this could be customized to match any decor!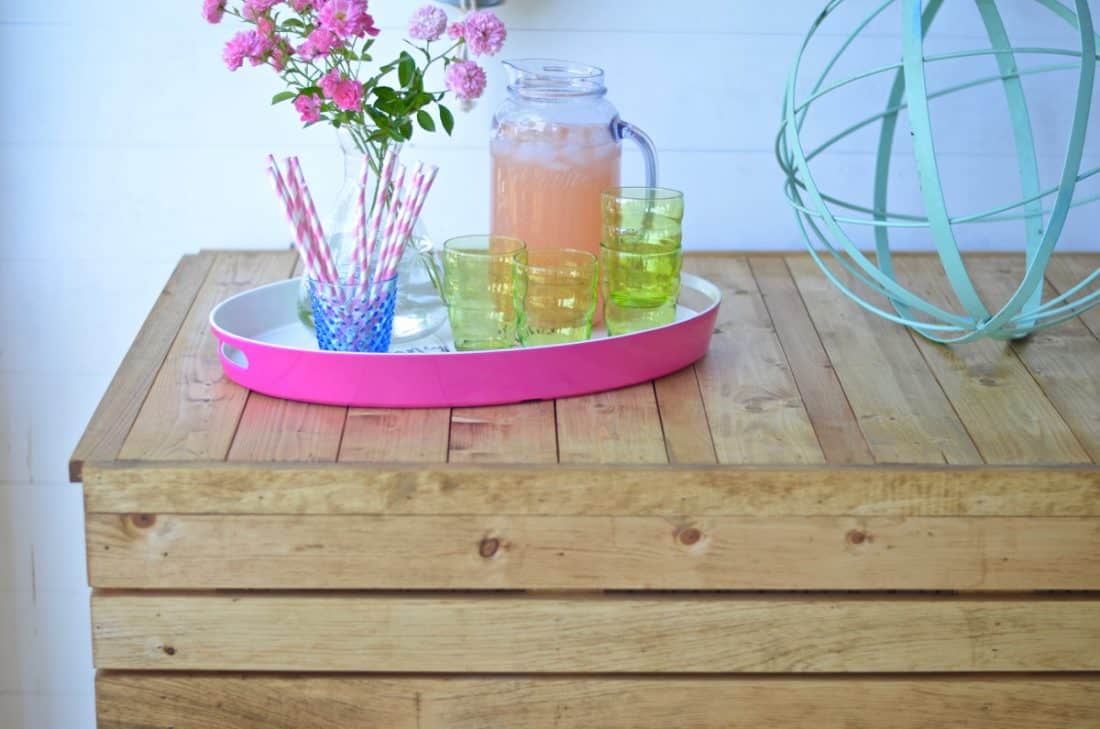 Best part? Not only does that end of the porch look spiffed up and nice, but I also have the perfect spot to serve refreshments and take pictures! Win-win-WIN!