After months and months of thinking about how it would all come together, I am thrilled and proud and SO happy to share our Bloggers Heart Habitat House! For those of you asking, "what??"… settle in for a fun post. Last Fall, I reached out to my friends at Hometalk and asked if they wanted to help us furnish and decorate a newly built Habitat for Humanity house. Thanks to their donation as well as a generous gift card from Wayfair, #BloggersHeartHabitat was born. I reached out to my local blogger friends and the beautiful photos below are proof of how talented everyone in this group is. (I hopped on FB live to do a quick peek here too!)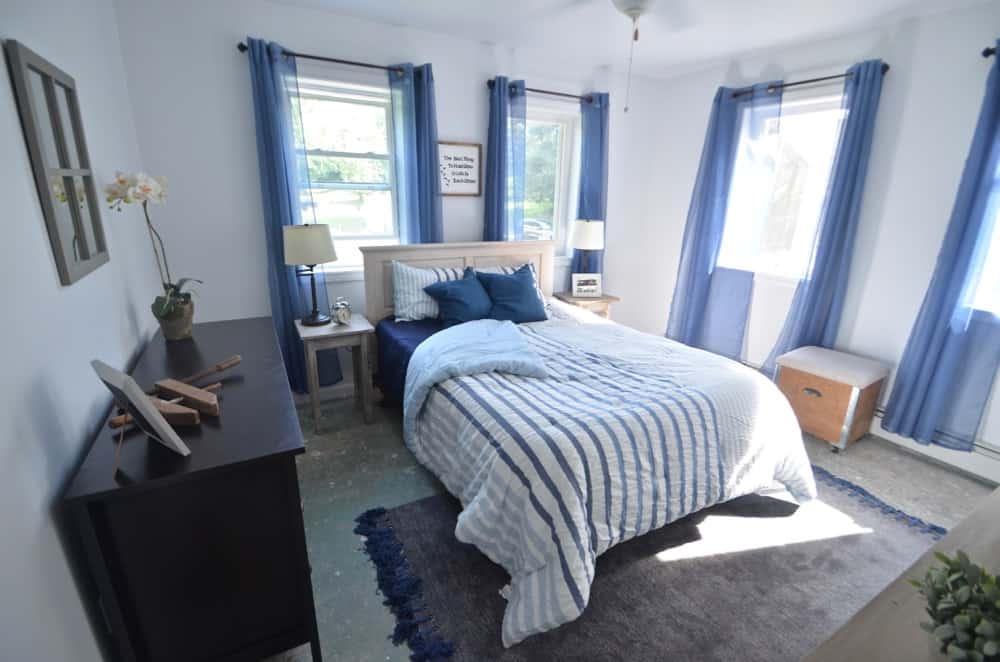 I owe an inordinate round of applause to my friends who so willingly and eagerly agreed to be part of this project. Some bloggers drove for hours to participate while others built furniture and others reached out to brand contacts for extra help. Without exception, every member of our team understood what the homeowners wanted and designed impeccable spaces with that in mind. (Sidenote: We met at the house two weeks ago to set up our rooms… the homeowners won't move in for a few more weeks so you'll notice a few rooms with carpet still missing, etc.)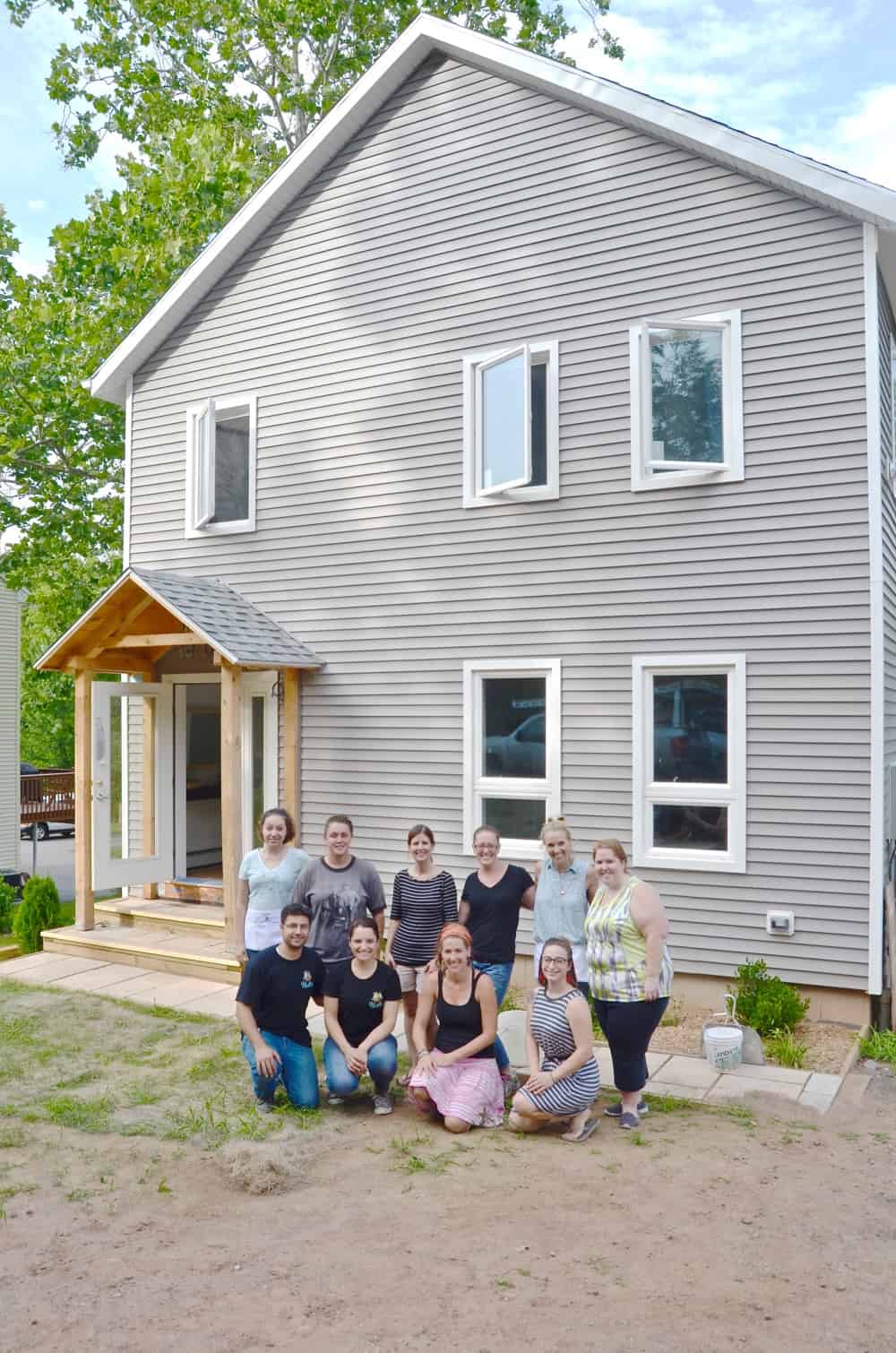 The impetus for #BloggersHeartHabitat was the hunch I had that a group of DIY bloggers could take a few hundred dollars a LONG way if given the chance. If there's one super power I've developed since starting this blog, it's the ability to fill a space with more by spending less.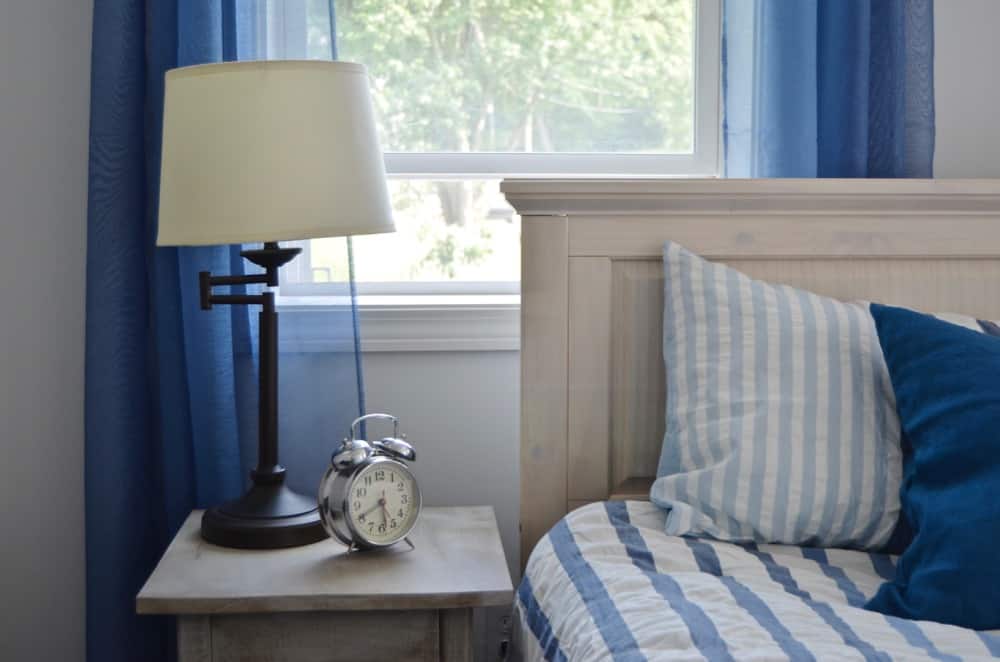 Our homeowner shared Pinterest boards with all of us, and I was THRILLED by how warm and cohesive the entire house felt despite the variety of designers and aesthetics represented in our group.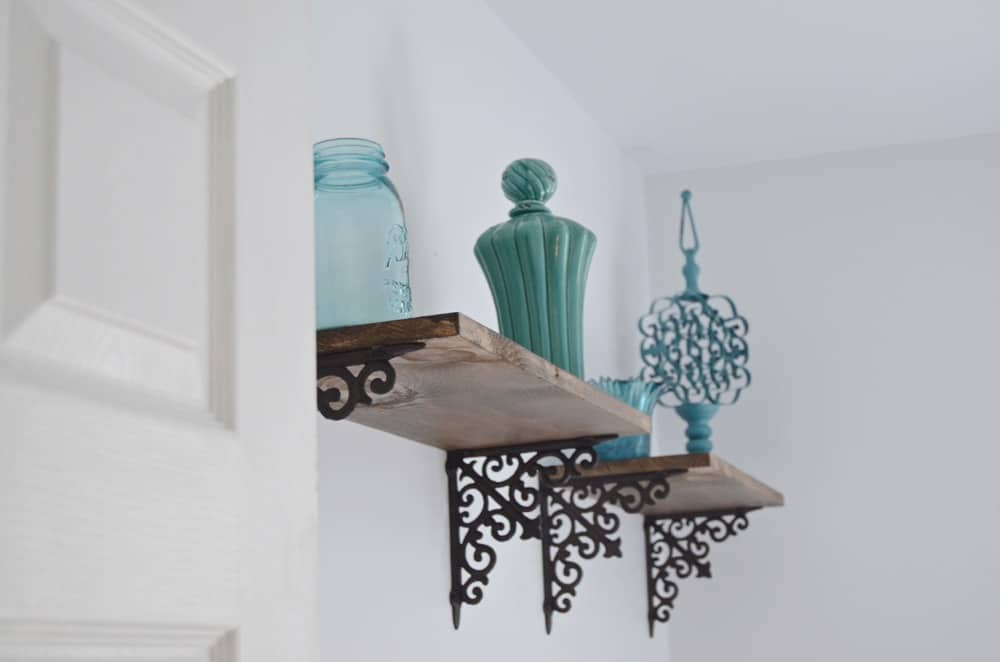 The homeowners were able to choose their couch and recliner from Wayfair and Lazyboy for themselves, but everything else we selected with their taste in mind.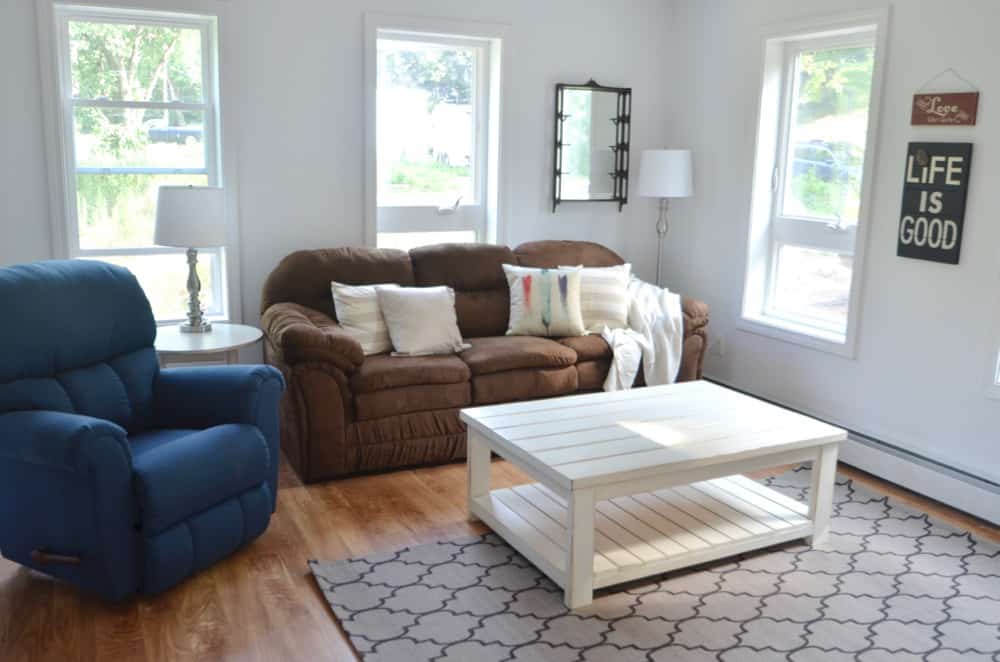 I teamed up with my friend Jillian from I Am A Homemaker and Bee from Windgate Lane to take on the master bedroom. The family preferred neutral colors with a traditional farmhouse style. You know what's great when you're looking to create a modern farmhouse vibe? A friend who can build stuff!!! Jillian made the side tables and the console table. (Full source list HERE!)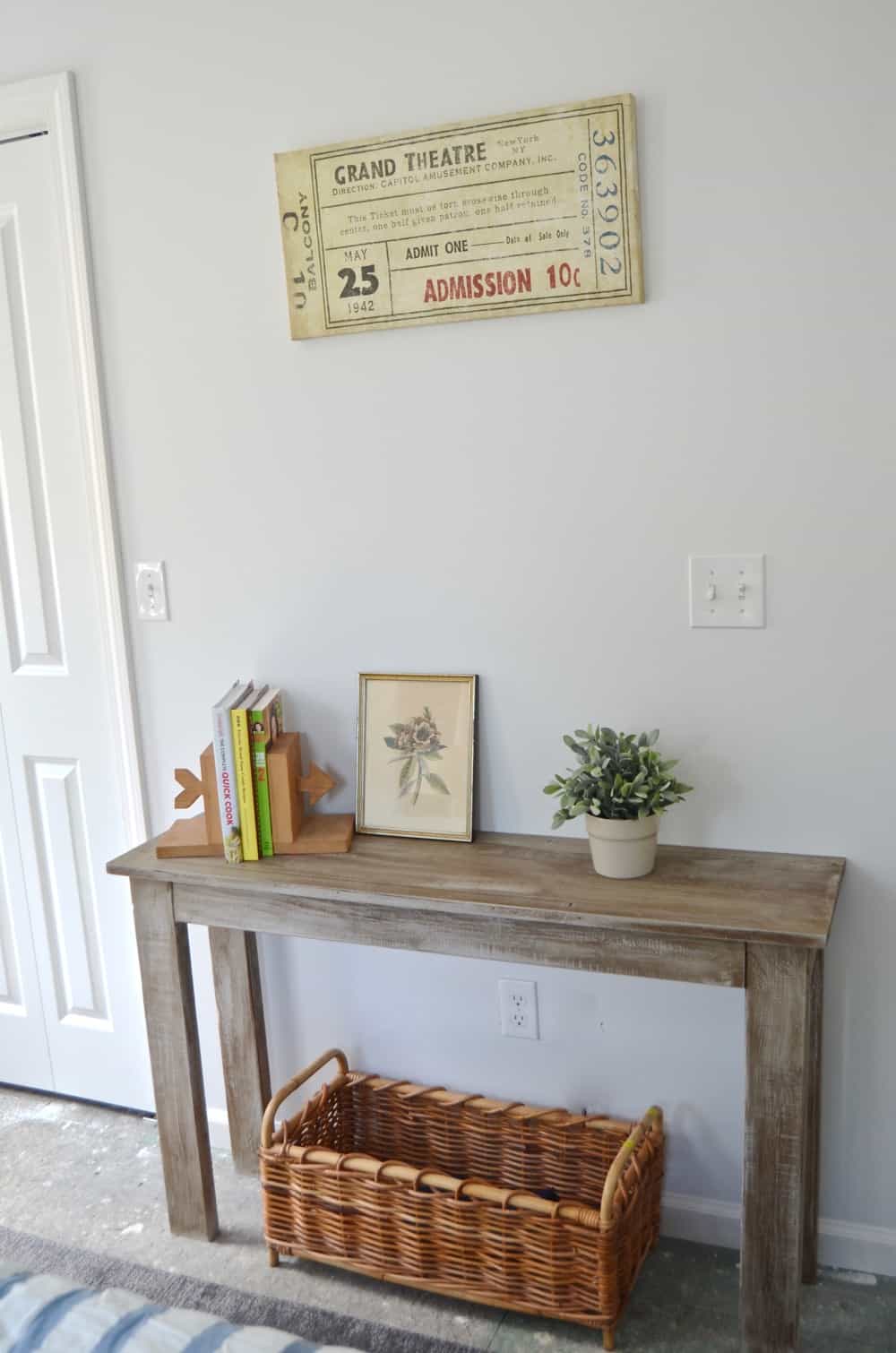 The homeowner also loves meaningful quotations and shared some of her favorites with us when we first met her. Bee took one of those quotes and created a sweet DIY piece that we hung above the bed.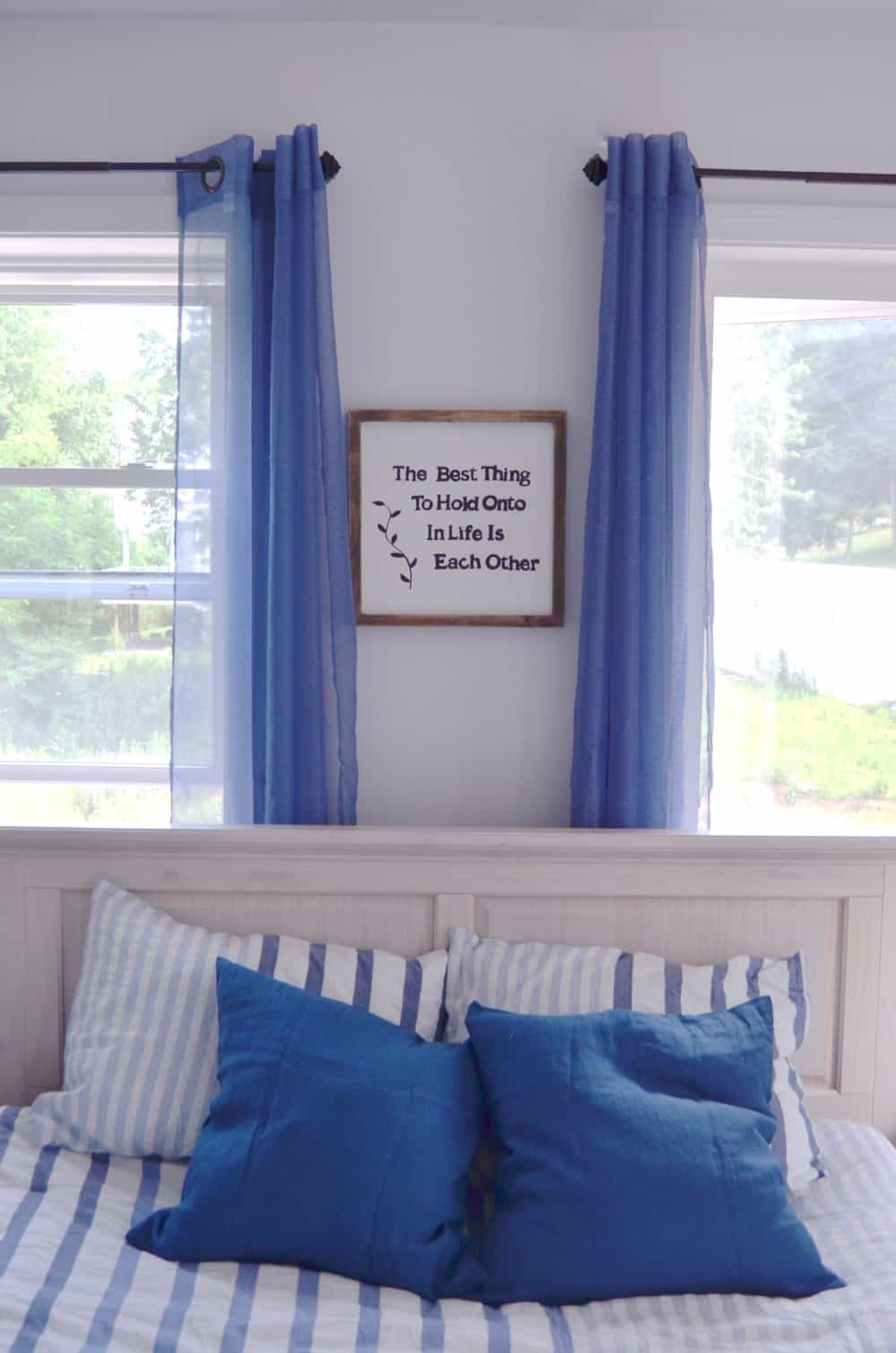 We ordered the headboard, dresser, curtains and bedding from Wayfair (throw pillows are Ikea), and put down that lovely throw rug from RugsUSA.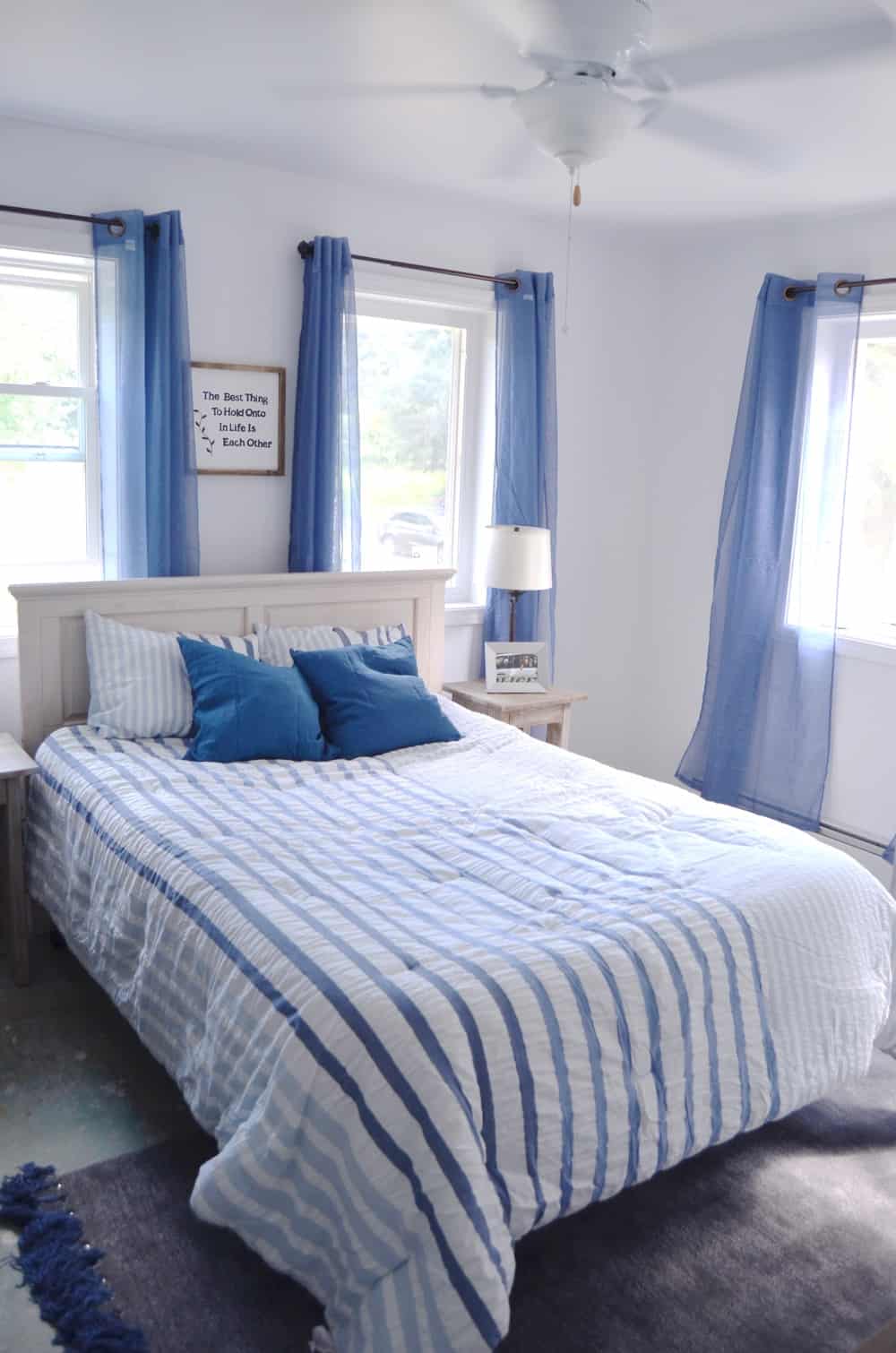 All accessories were thrifted… I stumbled across those two vintage tools at a local salvage joint and brought them in to represent the homeowner's love for cars and mechanics (the metal piece is an antique car jack).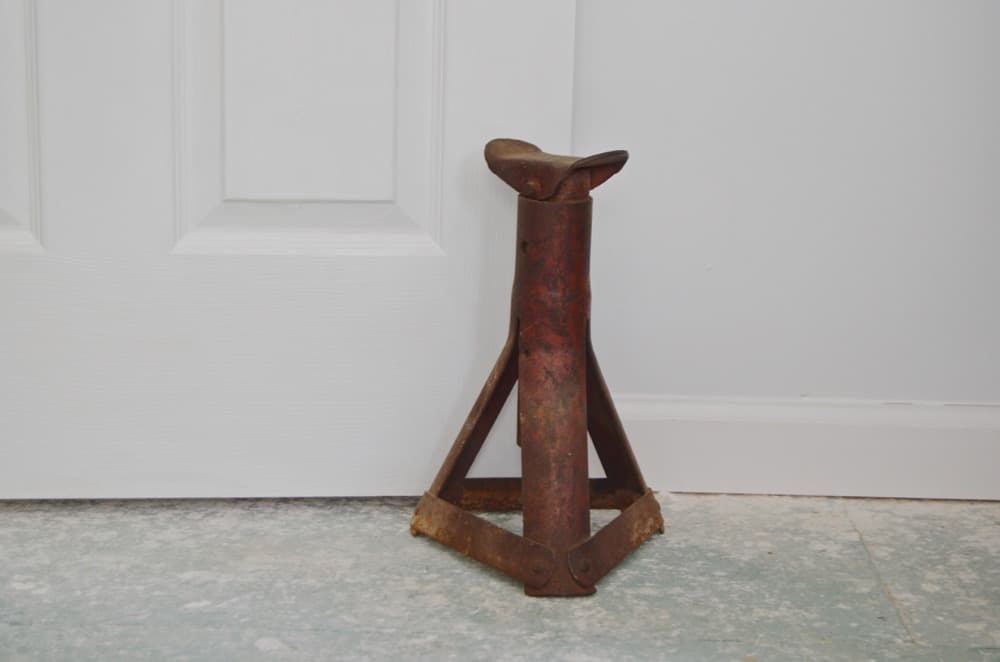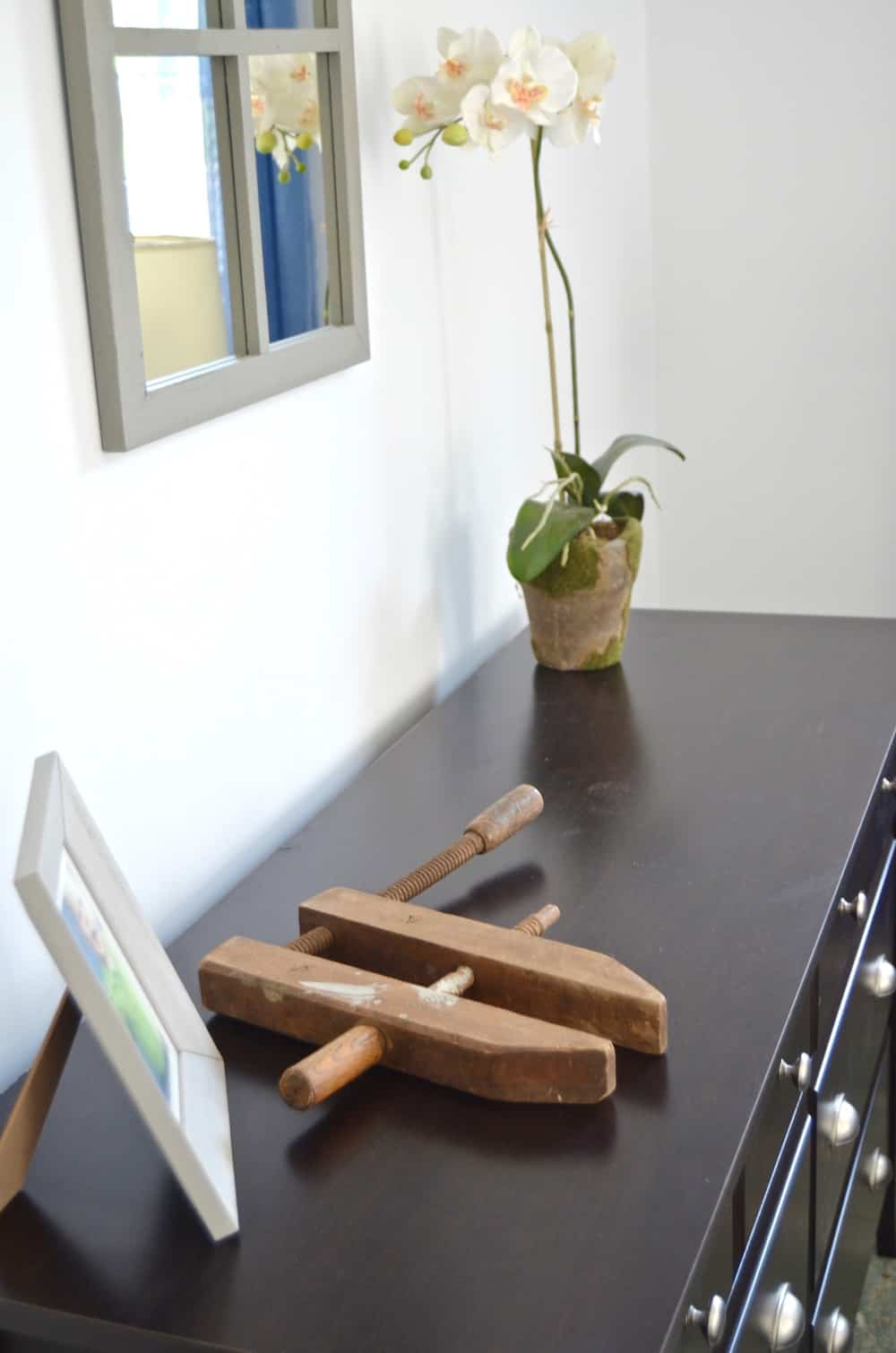 Getting artwork on the walls was an important part of making this new house feel like a family HOME. We used some family photos to create a simple gallery wall downstairs in the living room, but my favorite piece is this print I framed of the newspaper clipping that started this whole journey for the homeowner. She saw an ad in her local paper for the Habitat application process and, as she told us, she just knew. I love that.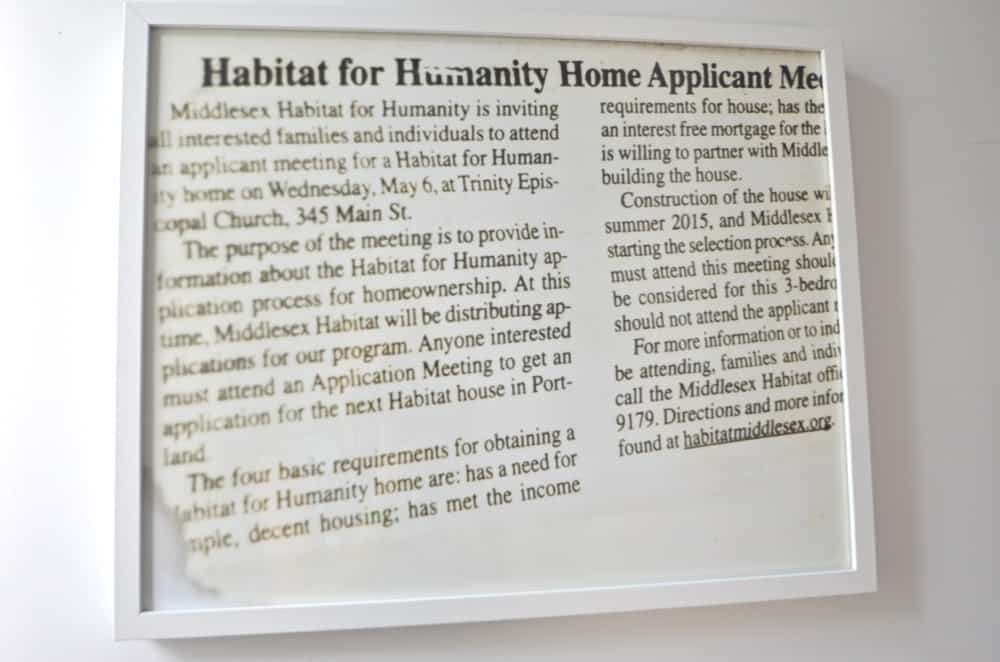 Reminder that a full source list is included in this post here… head on over if you want direct links to any of the products we used to furnish and decorate this house!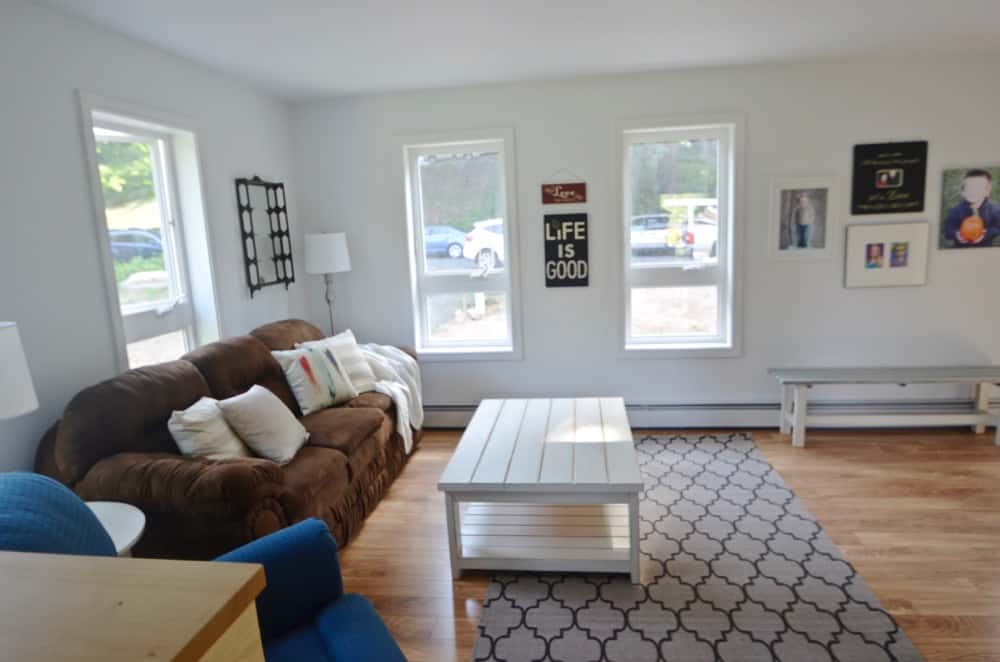 We also owe a shout out to a couple of local retailers who's generosity of spirit is undeniable. Dave Director from Connecticut Lighting Centers donated overhead and outside lights for the home. I had a chance to visit their Hartford showroom and I may or may not have spent an entire morning ogling their expansive and incredible inventory of lights (old and new!), hardware and home decor items. We are also appreciative to the local Lowes in Cromwell, CT for donating the round dining table and chairs for the new deck (wooden seating is from Wayfair!).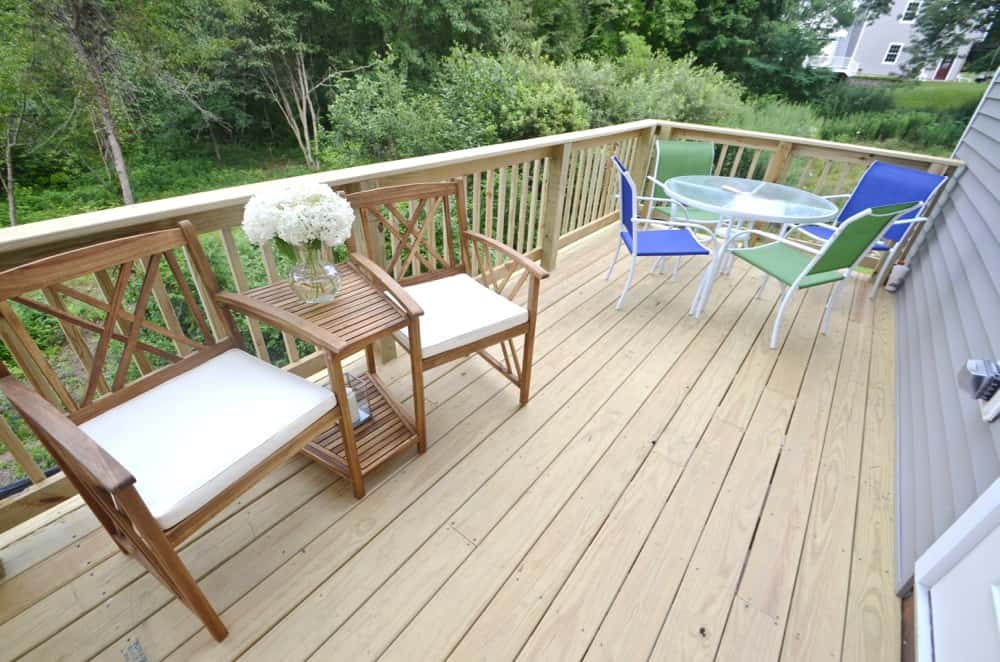 I can't possibly tell the story of my friends and fellow bloggers, so PLEASE take the time to head over to each of their blogs to see how each room came together. I've already mentioned my partners in the master: Jillian from I Am a Homemaker and Bee from Windgate Lane.
Kristen from A Thrifter in Disguise took on the 3 year-old's room.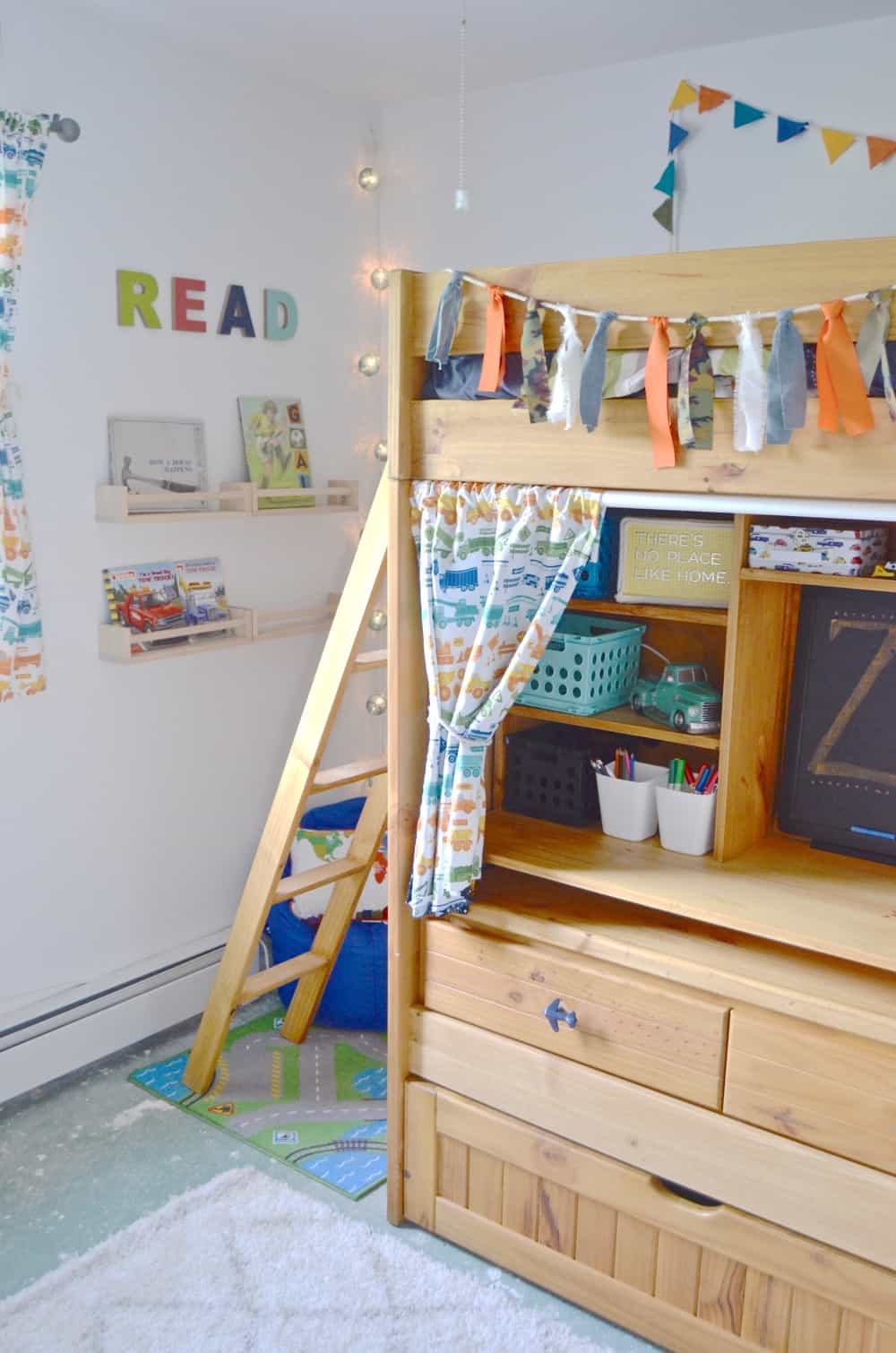 Evey from Evey's Creations and Lynn from On Fern Avenue worked on the small guest room.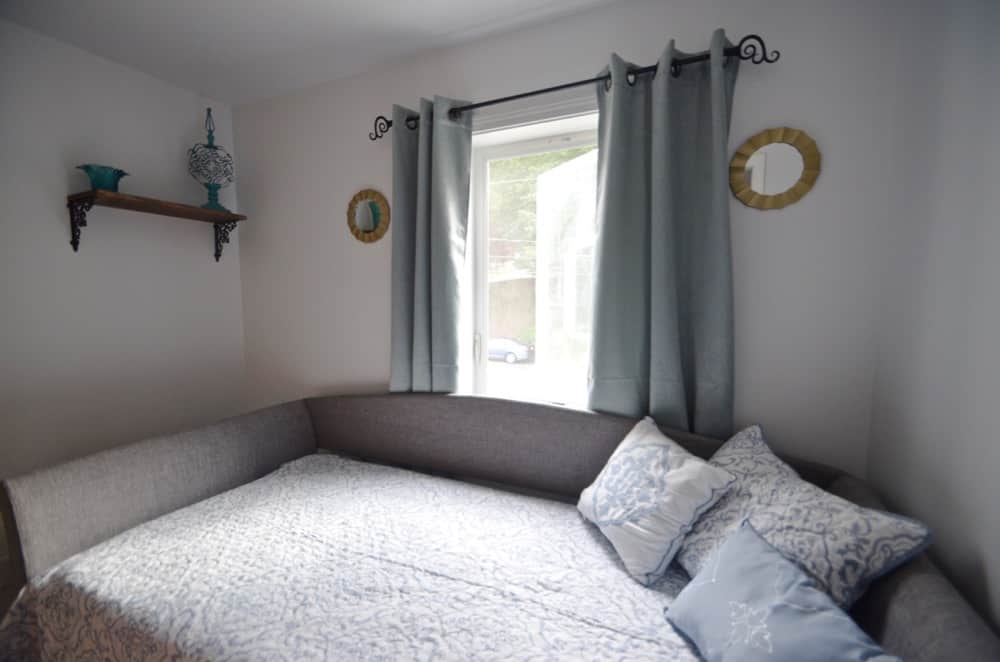 Moving downstairs, Kris from Driven By Decor and Annie from Most Lovely Things did an AMAZING job on their dining room/ kitchen area.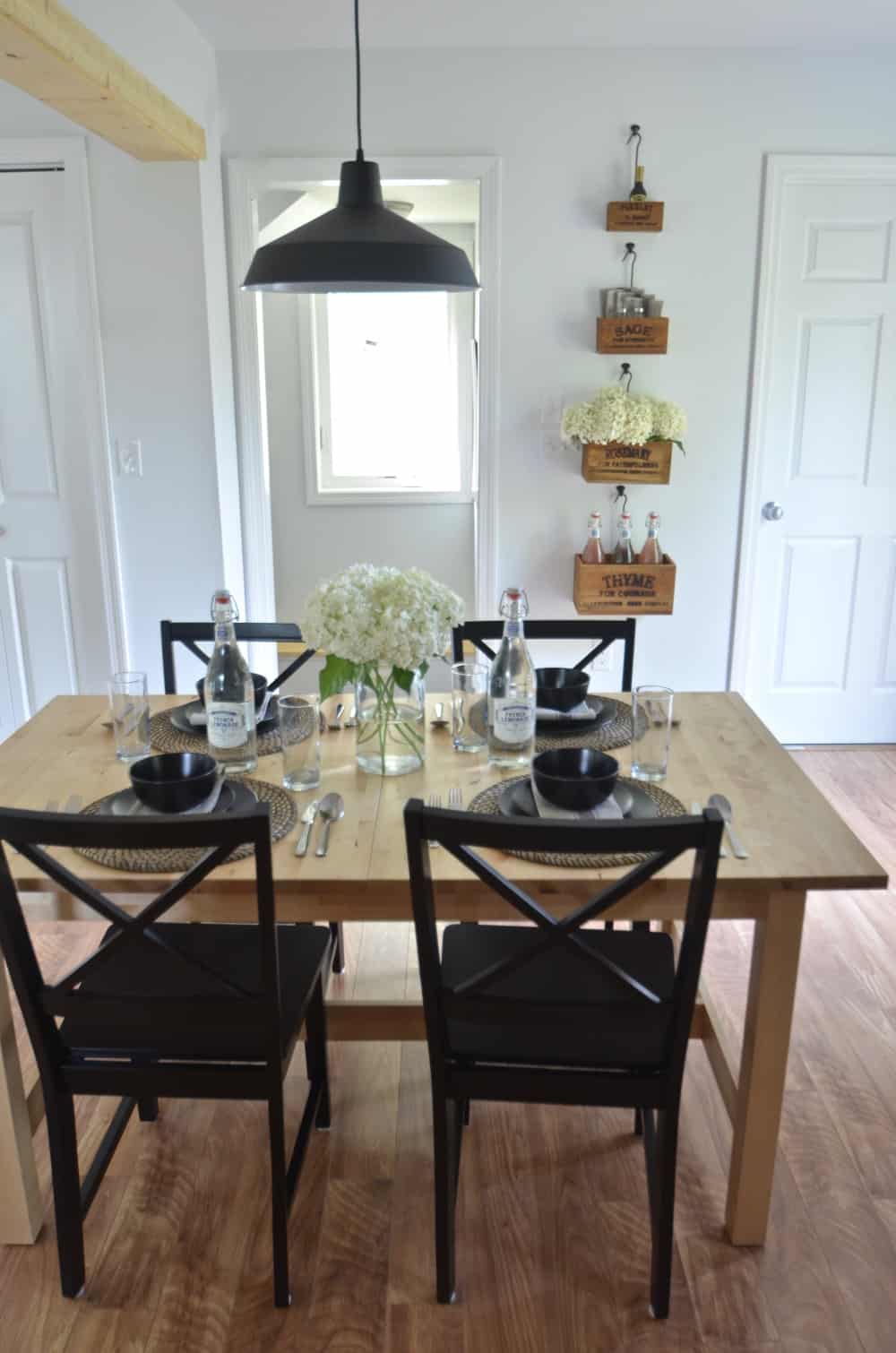 Jaime from That's My Letter and Laura from Finding Home Farms pulled together the living room. (Jaime built the coffee table, the round side table AND the bench you see in the living room!)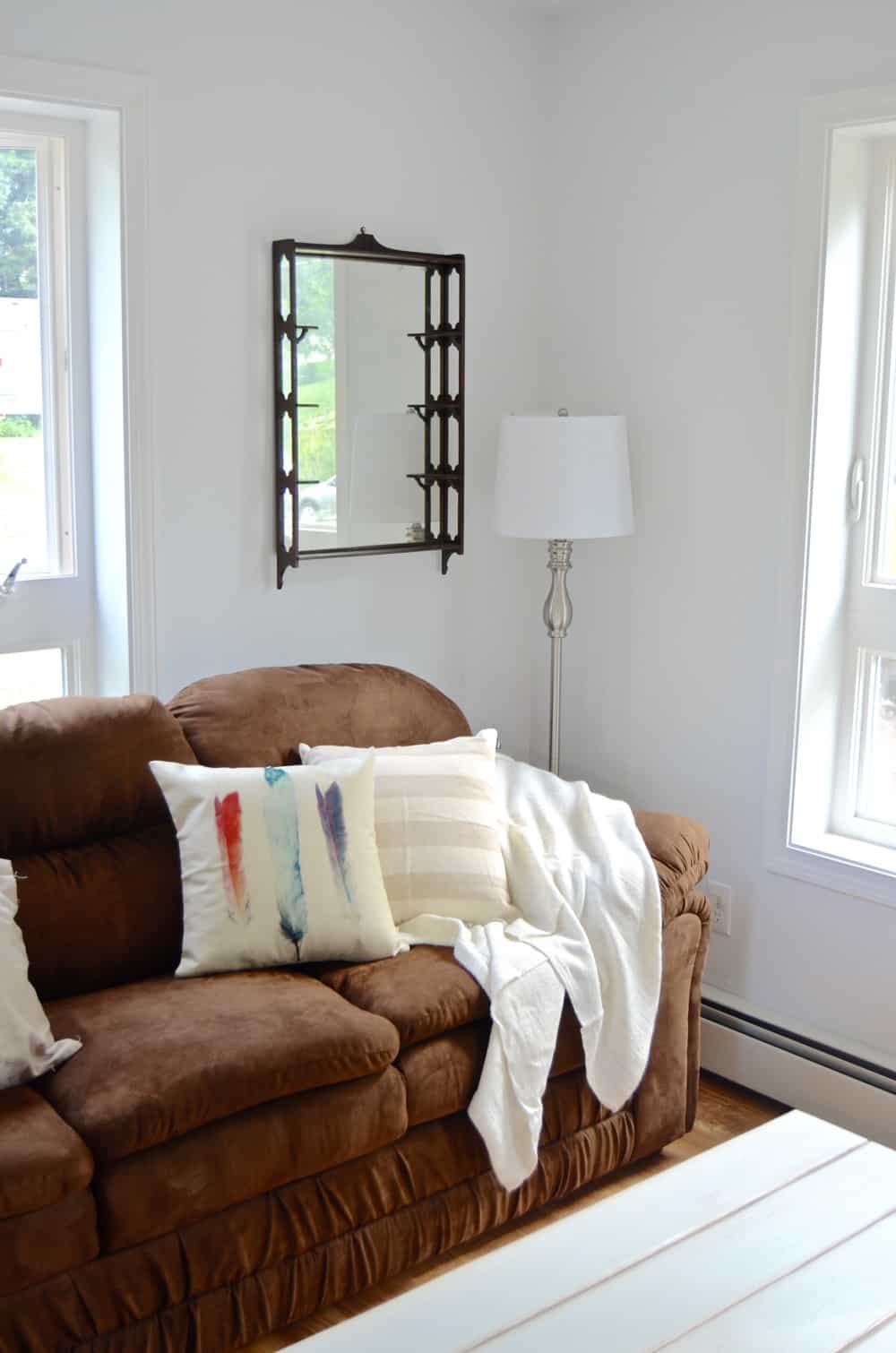 Sarah and Nick from Nestrs are responsible for building custom wood shelves and amazing organizational solutions for the foyer, bathrooms, and downstairs mudroom.
Last but not least, Michelle from Weekend Craft and Stephanie from Sandpaper and Glue pimped out the teenage son's room in the walk-out basement.
I said it before and I'll say it again, the financial support of Hometalk and Wayfair made this whole dog and pony show possible. This team of friends and colleagues are superstars and these homeowners have a cozy and personable house that I hope they can love and appreciate for years to come!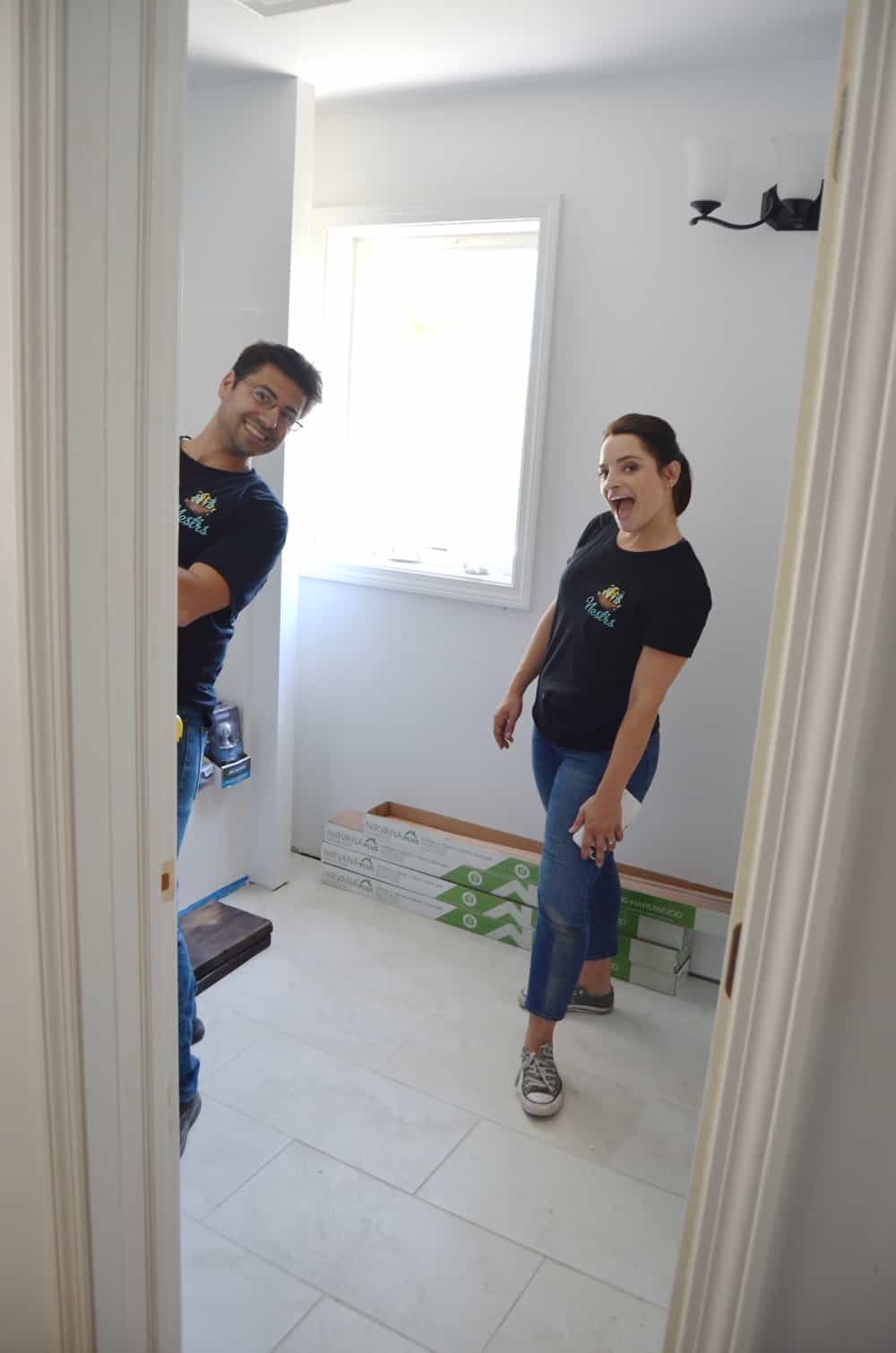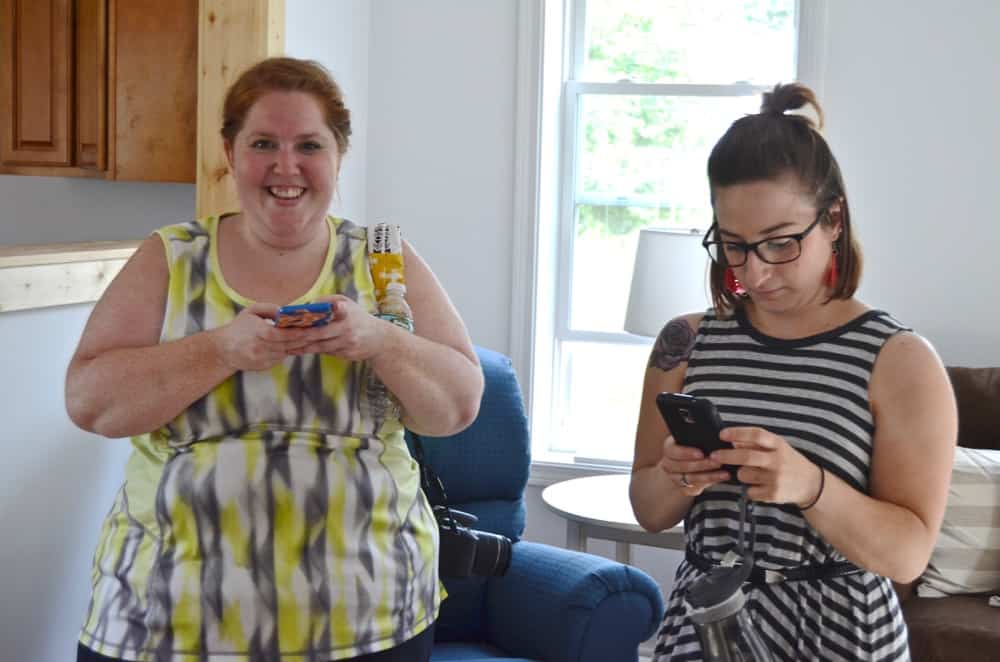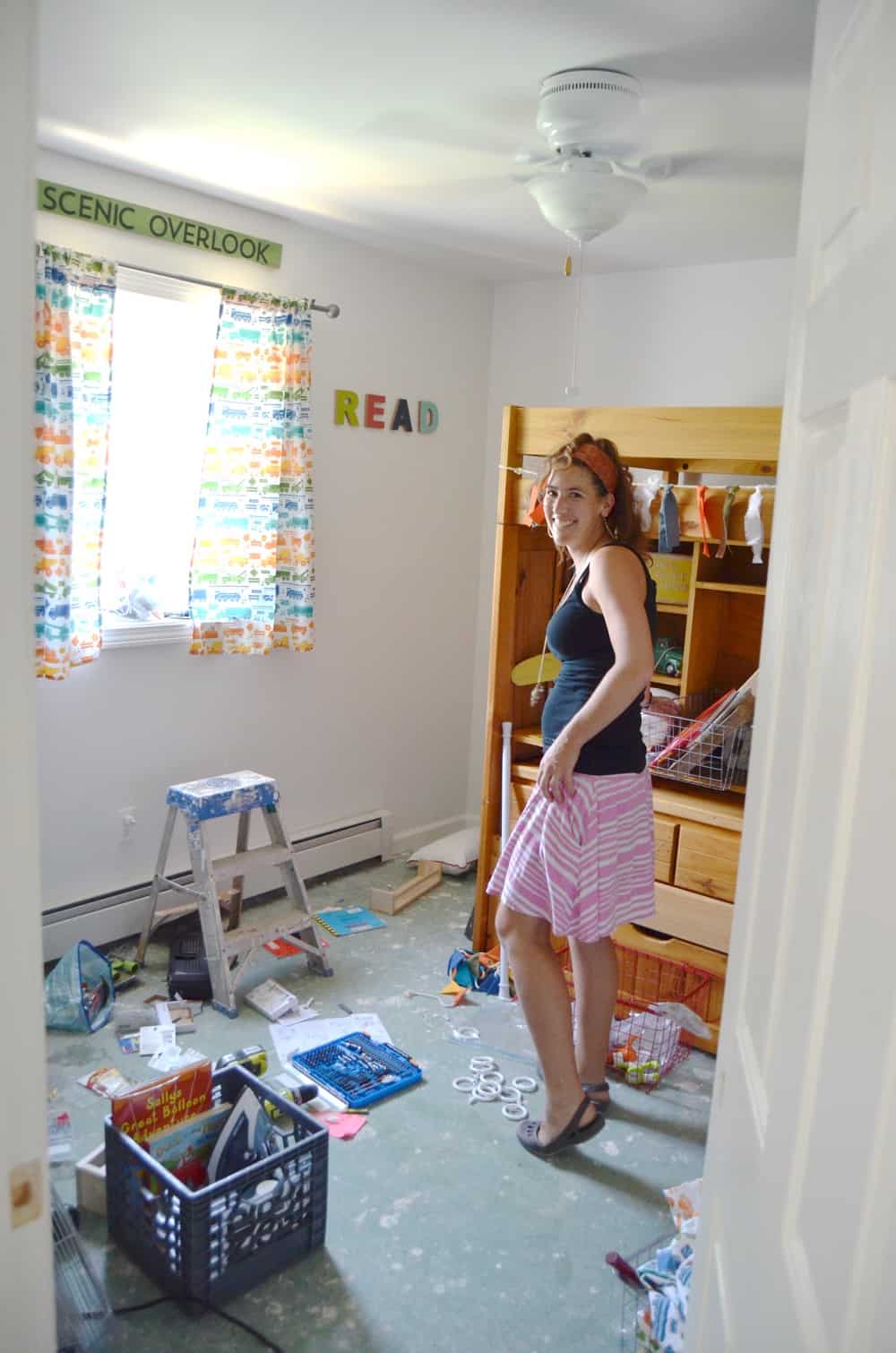 We partnered with the Middlesex County Habitat For Humanity and their support and patience with our questions, last minute visits to the house, and never-ending deliveries allowed this project to go off without a hitch.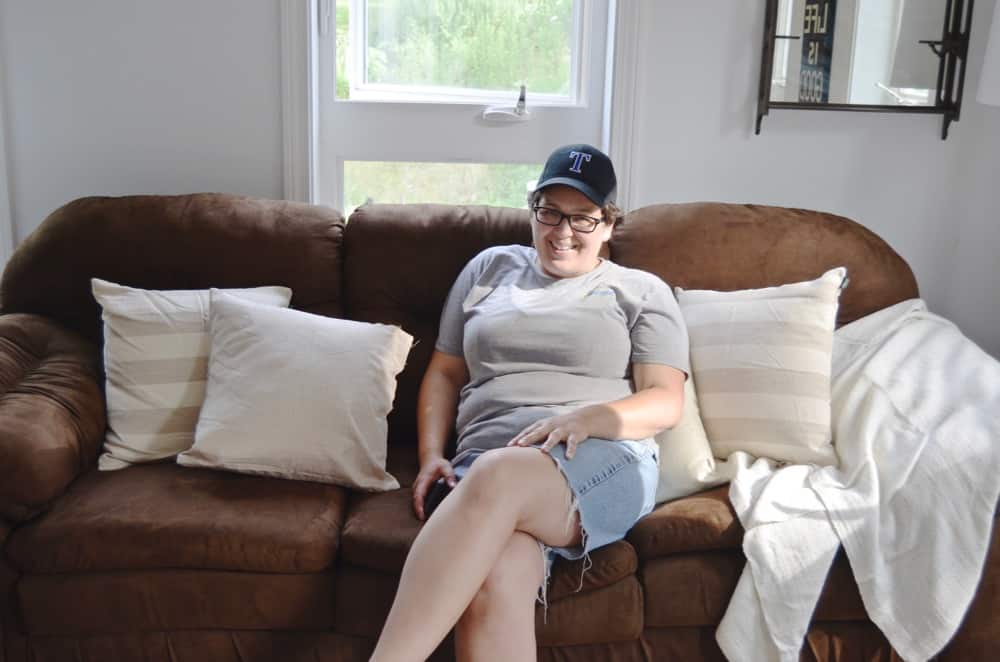 Read more about this project here and here. For more information about #BloggersHeartHabitat or if you are interested in starting your own #BloggersHeartHabitat with your local Habitat, leave a comment below or email me at bloggershearthabitat (at) gmail (dot) com.