Painted Straw Basket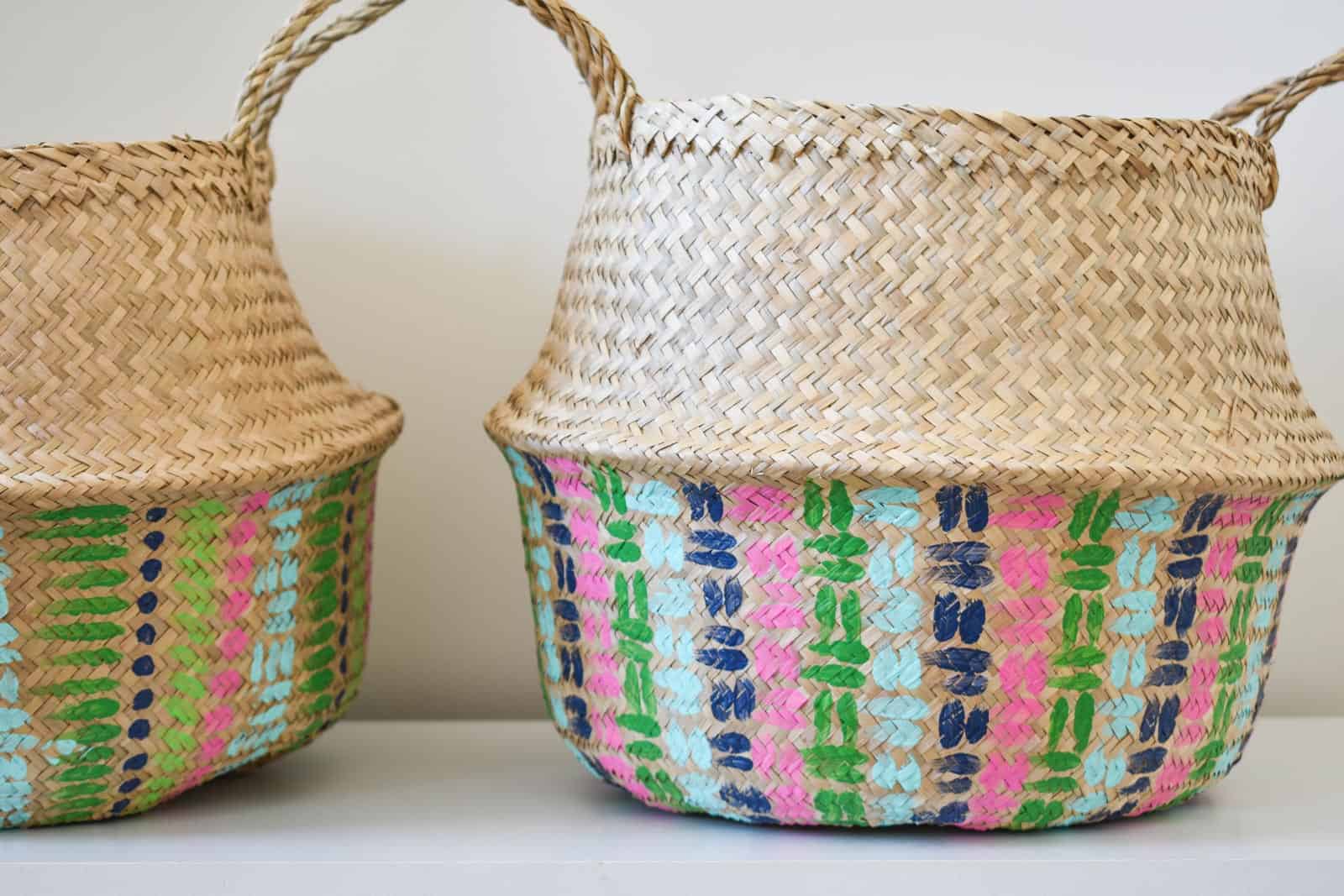 Whenever I'm doing CT Style, I try to bake in some time to hit the New Haven Ikea… last time I went in, I was elated to see these baskets that I love. They're perfect planters, perfect storage or even a fun textured bowl if kept folded in half. I liked the plain straw, but I also loved the idea of jazzing these guys up a bit with a little paint!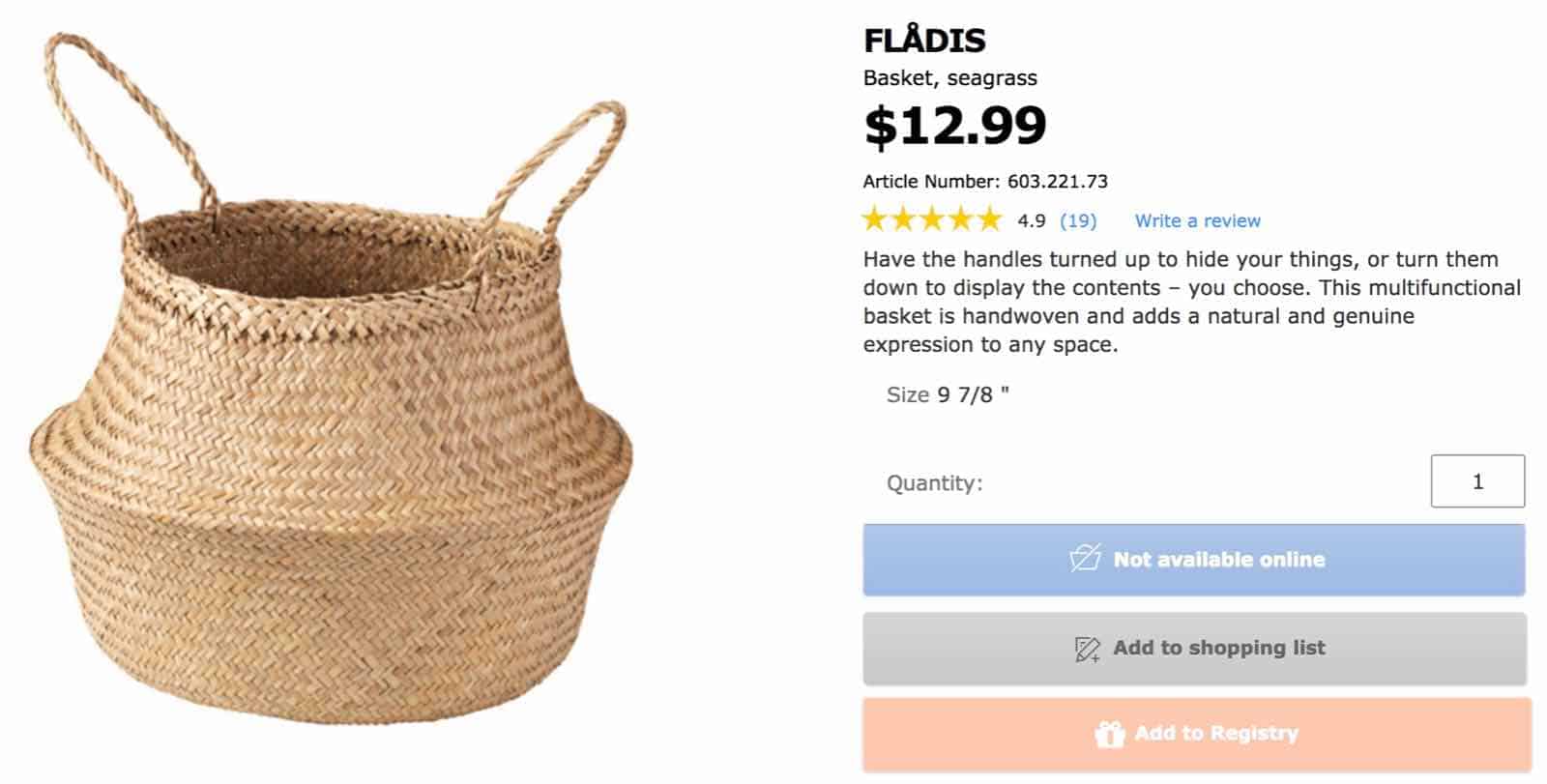 Step 1. Find Your Color Pallet
I was working off of the wallpaper I have planned for the guest room, so I mixed some navy blue, green, pink and turquoise. I'm using Americana Multi-surface paint. It comes in lots of colors and adheres well to all sorts of surfaces (hence… the name.)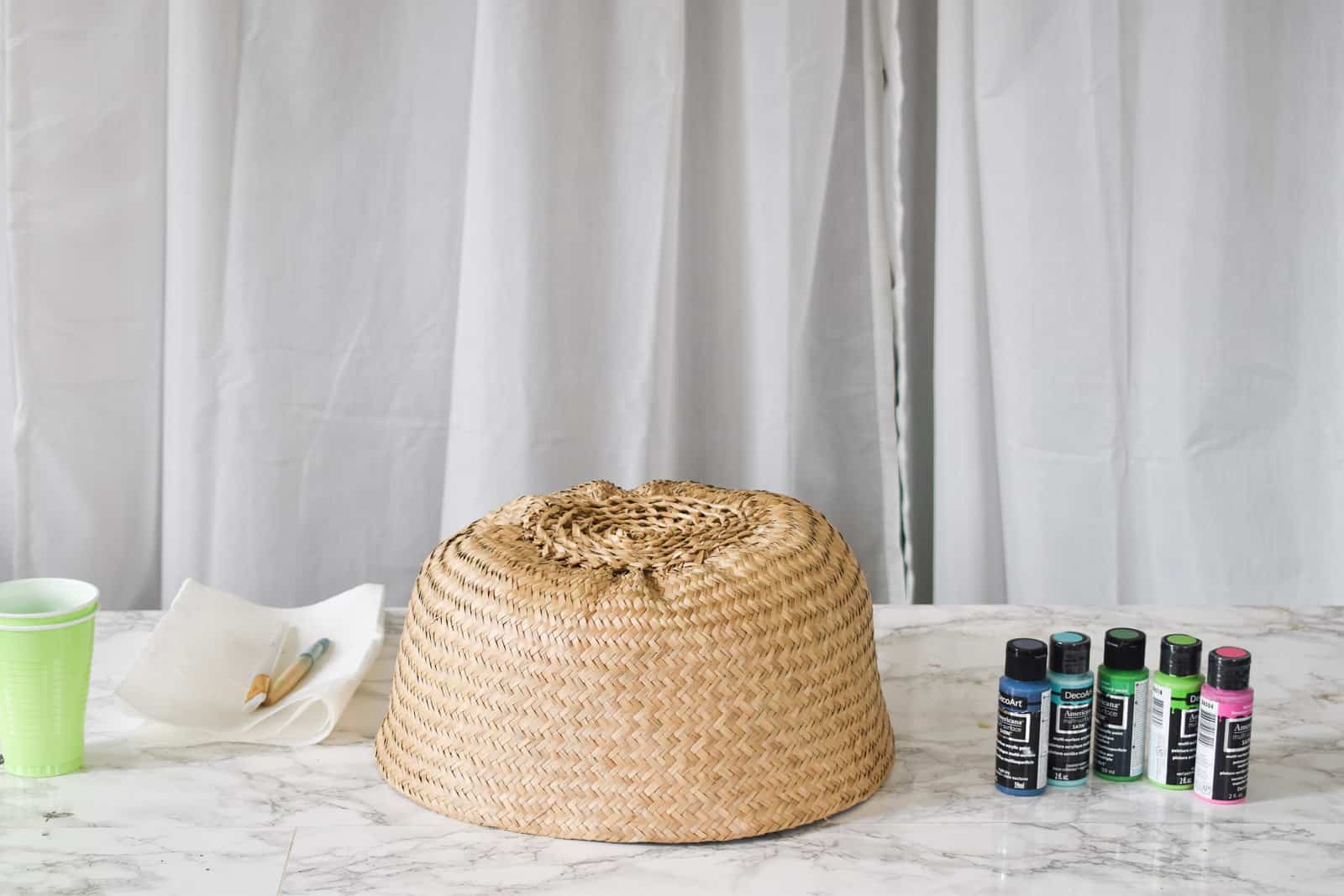 Step 2. Plan Your Pattern
Honestly, I had no idea what I was going to do when I pulled out my paints. Originally, I thought about taping off stripes. But then I got a closer look at the basket and realized that tape would probably take a ton of time and the chances that it would hold up to the texture of the basket was iffy. A pattern it was!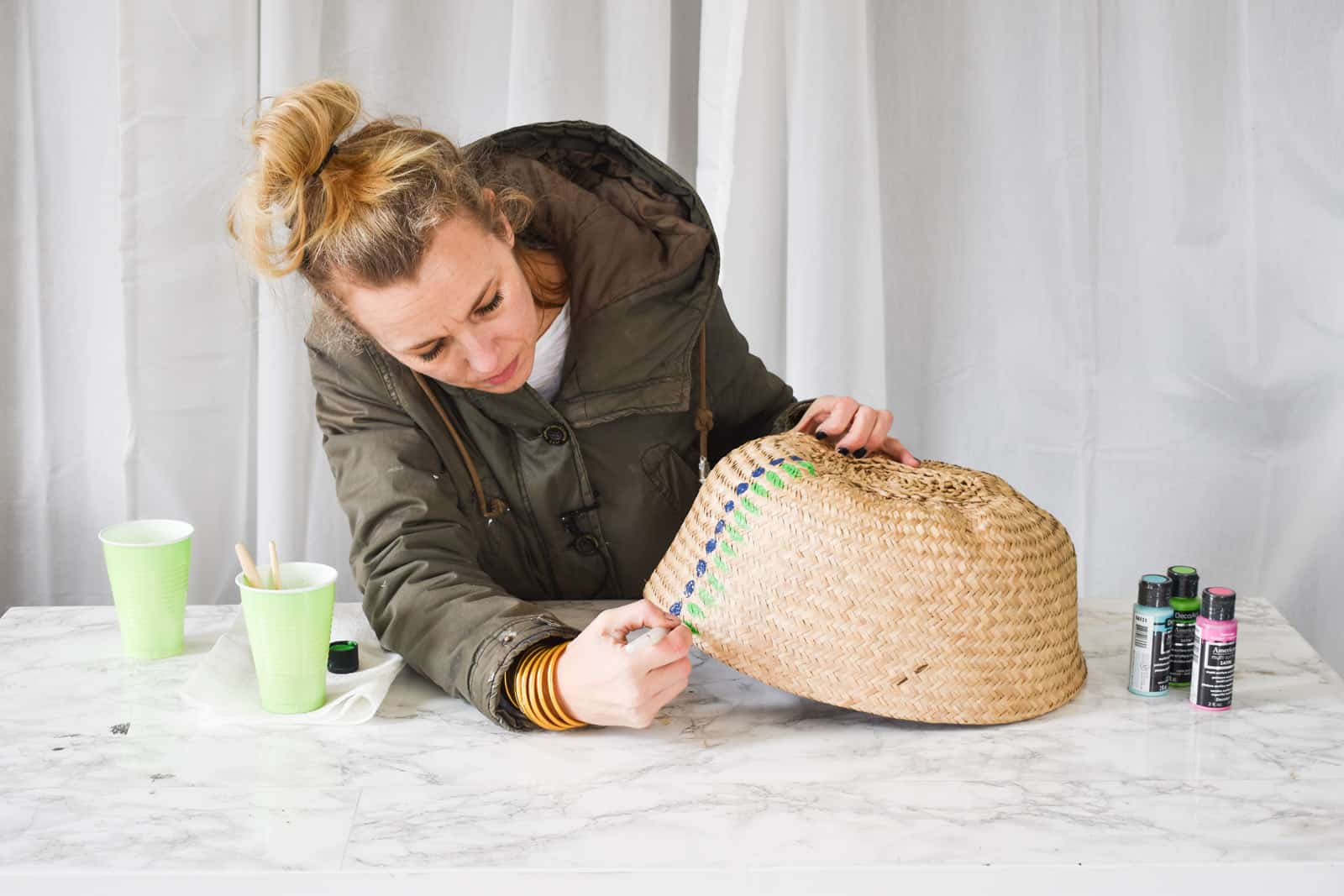 Step 3. Paint!
I kept my basket folded up and used the natural crease as a guideline.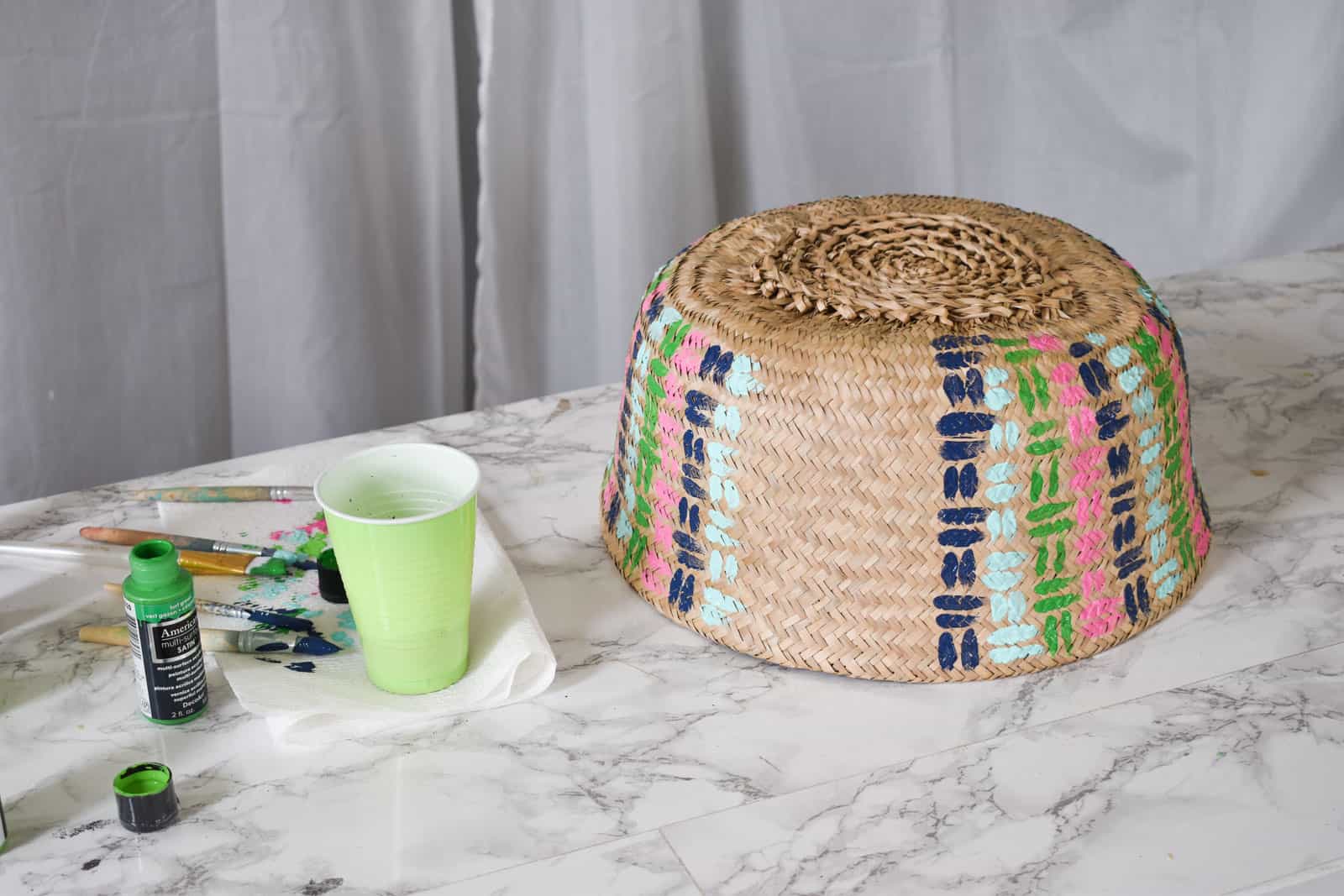 Using a small brush, I worked slowly around the basket. I had to adjust my pattern a bit to account for the curve of the basket so it was a little wider towards the bottom than it was towards the top. Doing it this way, meant my stripes stayed fairly straight and alined.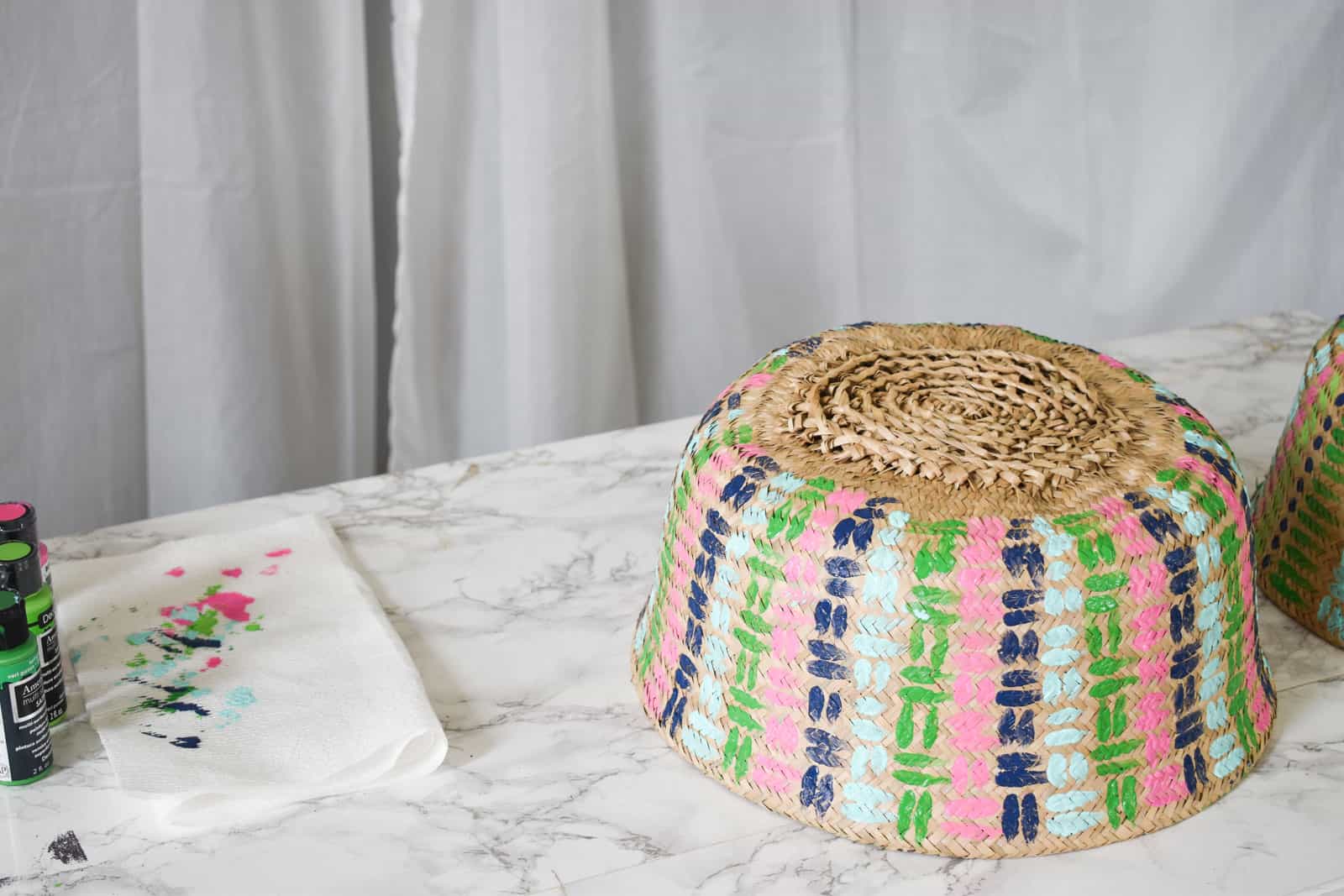 Step 4. That's it!
Another project in under three steps and this one is easily a top ten of mine. I'm crazy about these baskets to begin with, but the added pop of color and pattern is right up my alley!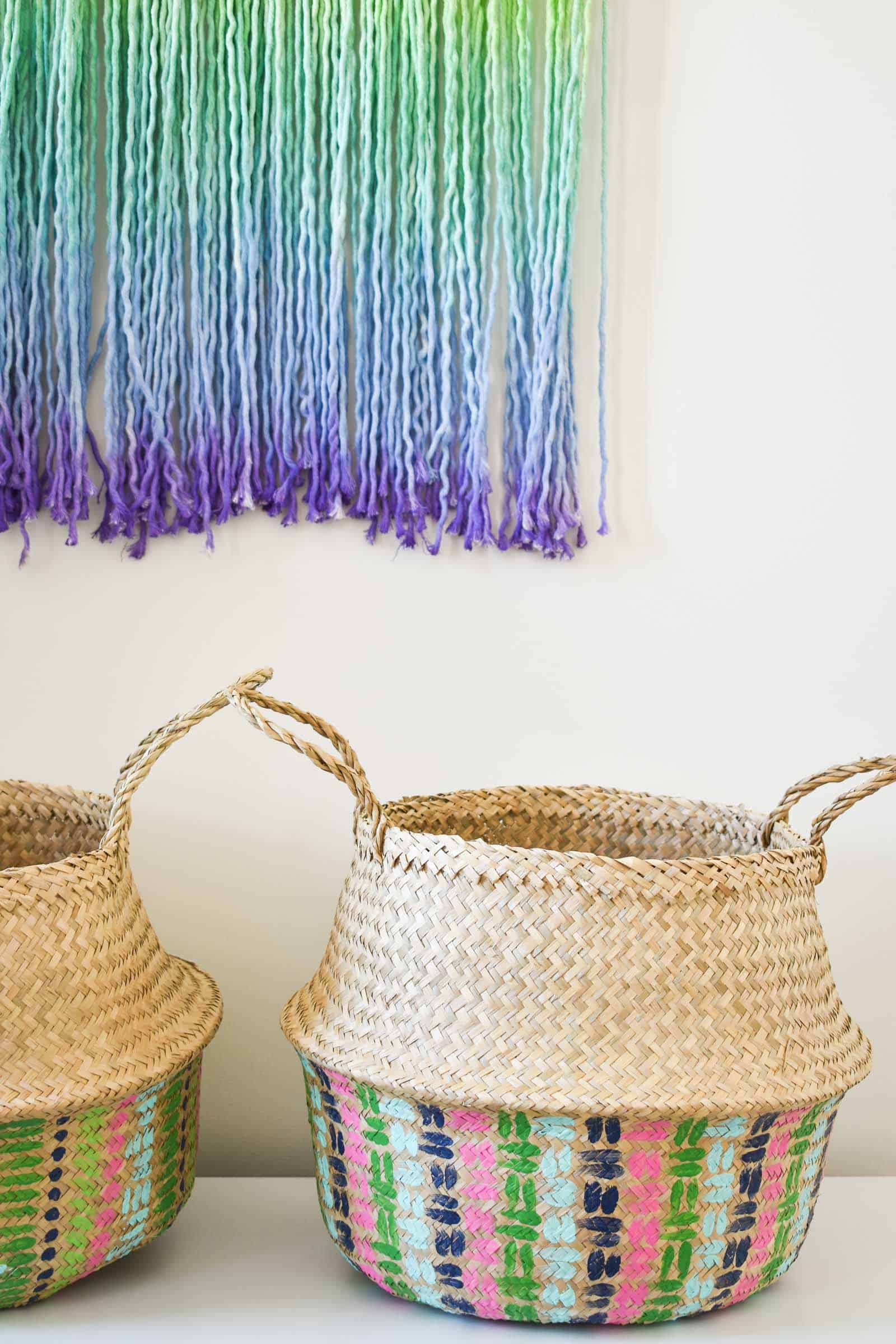 I have them up in the Dueling DIY guest room, but I'll have to finish the space to see whether they'll work up there. Until then, I'm happily enjoying them and dreaming of my next trip to Ikea! (To see how I made that rainbow wall hanging… click here.)
Like a video? I got one of the process here…