$5 Goodwill Spring Planter
I decided to join a fun YouTube $5 Goodwill spring challenge tomorrow so today… you guys a sneak peek of the project! (I'll add the video to the end of this post!) I grabbed this wooden salad bowl with the goal of adding color and greenery! (If you haven't already… SUBSCRIBE HERE so that my videos will show up in your YouTube feed!)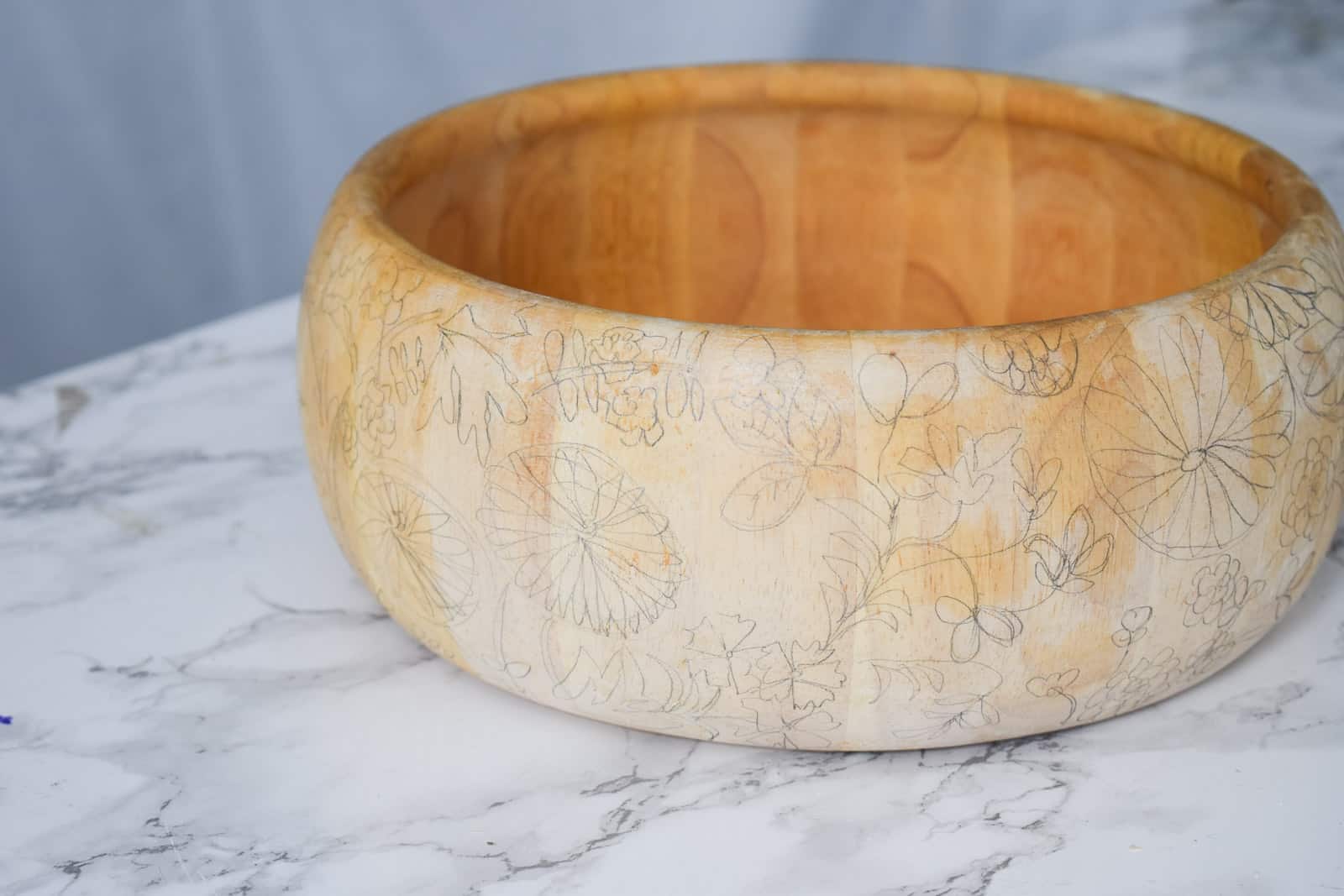 Actually… my initial plan was to transfer the incomparable Chiang Mai dragon pattern onto the bowl. I figured it wouldn't be that hard with transfer paper and some fine tipped brushes.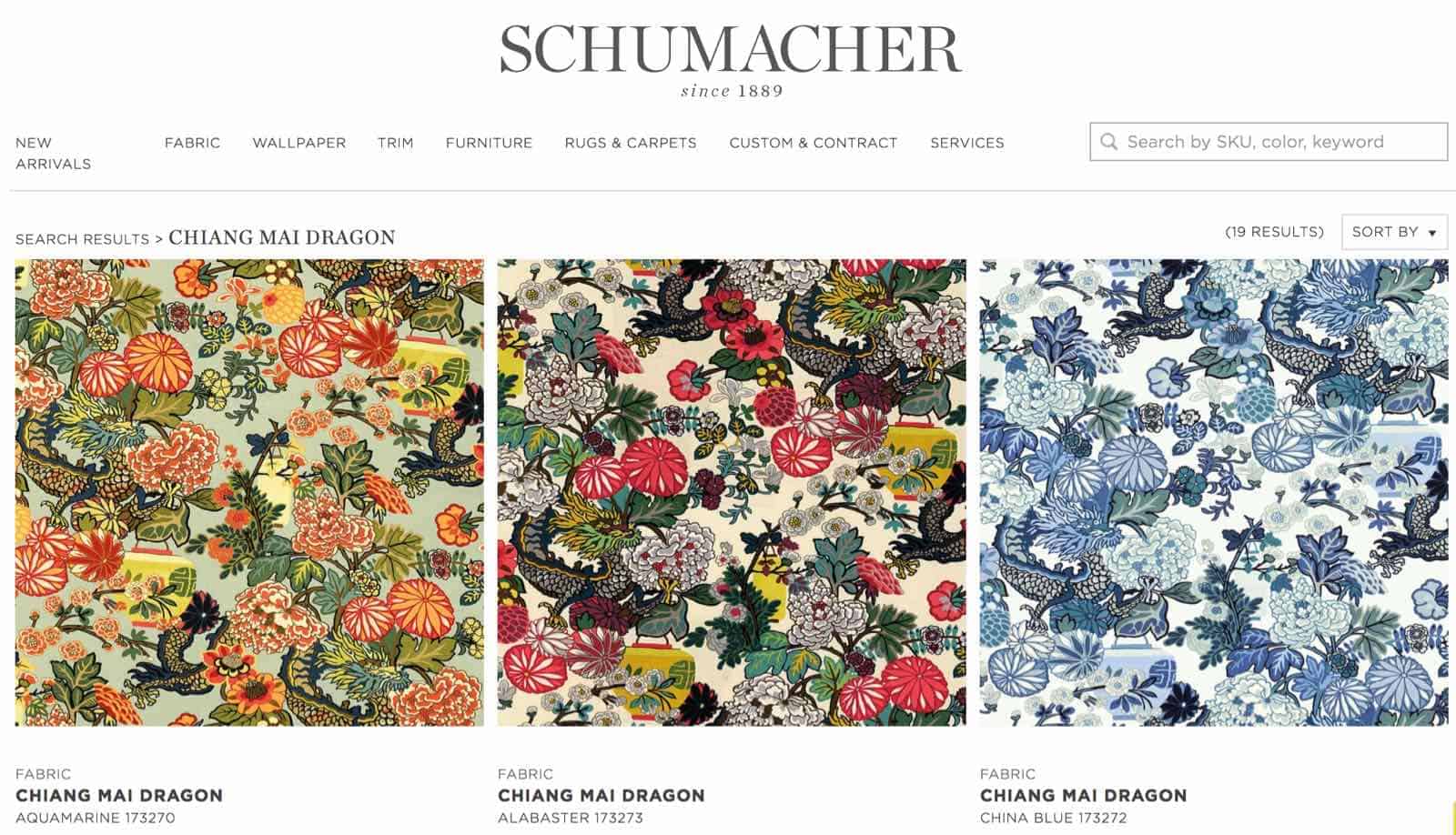 I printed out the pattern in black and white and then blew it up 300% on the photocopier. When blown up… unfortunately I couldn't make out all the details so… tracing wasn't an option.  So I ultimately ended up transferring the pattern by hand.
Using detail brushes, I worked with one color at a time and went around the bowl filling in my pencil sketches. I've never been a very detailed painter and tend to use a more 'painterly' technique so… the specifics of the pattern got a bit muddled. That said, I tried to emulate the colors from the chiang mai dragon which helped the aesthetic quite a bit! (I used these paints (affiliate).)
Once my paint was dried, I added some outlines with these paint pens (affiliate). I love the way it helps to bring out the pattern a bit and it just brings in another layer of detail.
I didn't paint the background light blue like the fabric and I'm pretty sure no one would identify my planter as the chiang mai pattern, but… I still love how it came together and am thrilled by my new $5 spring floral planter! I'll call this one a happy accident! See my other craft projects HERE!
As promised, here's the video. I'd love you to click over to see it on YouTube and subscribe to my channel while you're there! (You don't have to sign up for anything… you just click the red 'subscribe' button and… yer done!)