Setting a Colorful Spring Table
Disclosure: All the items on this spring table came from Christmas Tree Shops andThat! I'm so grateful to be partnering with them on this post.
Granted, there's still a pile of snow outside out door, but the spring peepers are peeping and I'm beginning to think SPRING! If you're riding the spring train over from Heather at Southern State of Mind then.. hi, y'all! I'm Charlotte. I love color. I love Dawson's Creek. I have questionable eating and grooming habits. Just about everything on my table is from the Christmas Tree Shops andThat so run… do not walk… to see all the spring accents they have in store right now!
I'm a sucker for colorful glassware so let's start right there. I grabbed these stemless champagne flutes (ahem… Prosecco). They have a colorful mercury glass effect and of course I couldn't make up my mind so I got both the pink and the blue (they also had green but… self-control).
The water glasses are also from Christmas Tree Shops andThat! They came in a bright blue and let me tell you, I spent longer than I care to admit standing in front of those glasses.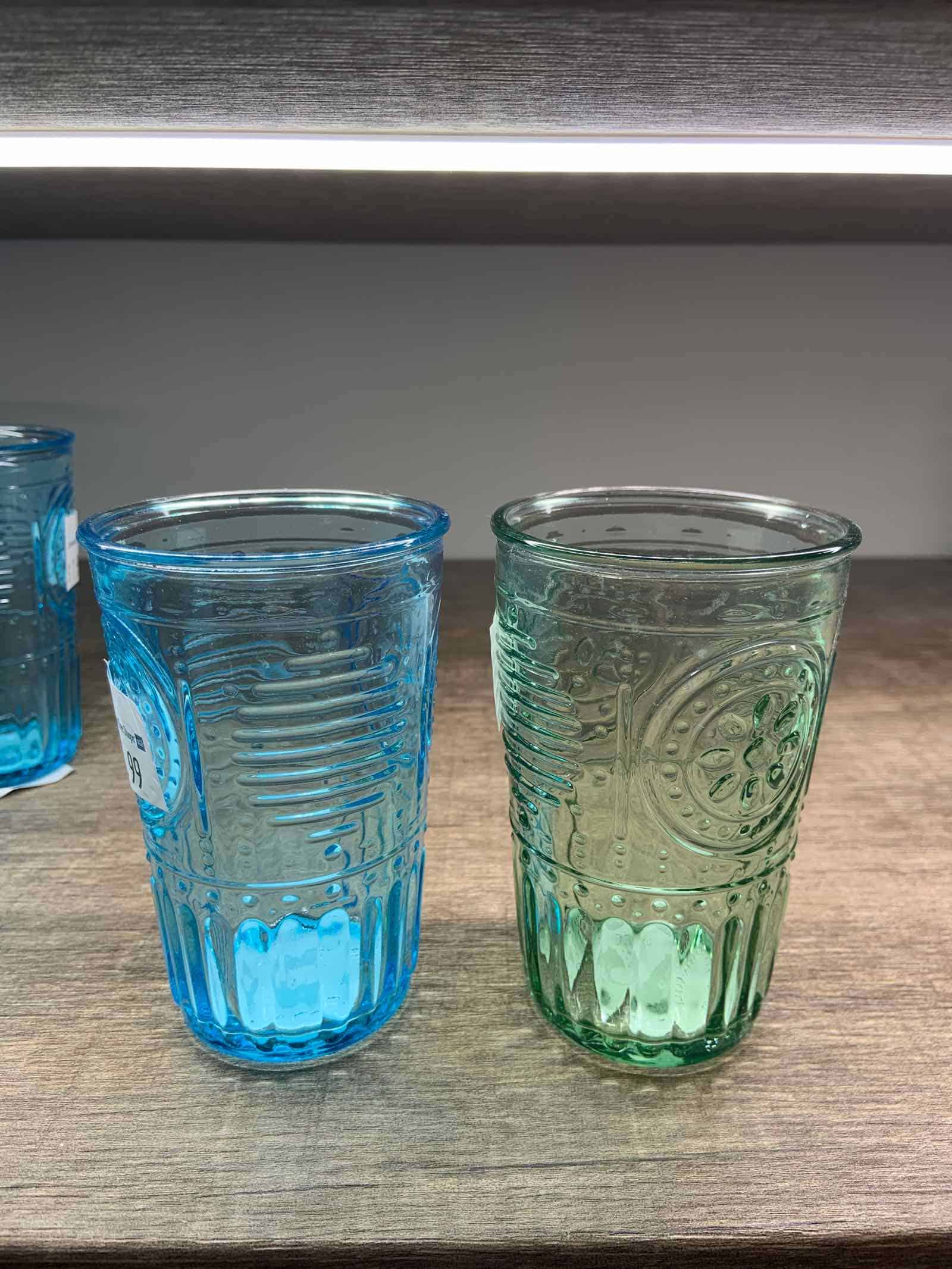 Dishes… the bottom chargers are a lovely metallic pink. They're plastic which means the kids can use them. The blue plates on top have always been some of my favorites. They have a classic look without a classic price.
One of the reasons I love CTSandThat, aside from the affordable awesome colorful decor, is that they have a fully stocked section of the best food and snacks ever. Cookies and peanuts and baked goods and sodas… did I mention cookies?
I picked up that classic china serving dish and had to fill it with an assortment of baked goods. Guys, I'm not an animal. I've also shared my favorite napkins of all time… the basic flour sack dish towels from Christmas Tree Shops andThat. I rolled those up and popped them into that colorful thrifted dish.
Finally… the centerpiece. I found those three glass containers, couldn't make up my mind, so I picked up one of each. I had those faux flowers on hand, but… the faux stems at Christmas Tree Shops andThat are gorgeous.
When I see a wall of candles, I'm gonna buy one of every single color and put them all on my table. Those little wooden and brass candle holders are from the flea market but they're perfect for all those ROYGBIV tapers.
But wait… there's more! Make sure you click over to A Tufted Life to see Nicki's cute Easter table! See all my other friends and their crazy good spring entertaining ideas here:
Be sure to check out all of the other participants that are hosting the Spring Progressive Dinner Party below!
Southern State of Mind    |   At Charlotte's House   |  A Tufted Life   |    Jor Decor   |    Aratari at Home