Copper and Vellum Christmas Ornament
This ornament came from my love of copper with a combination of soft pastel 'stained glass'.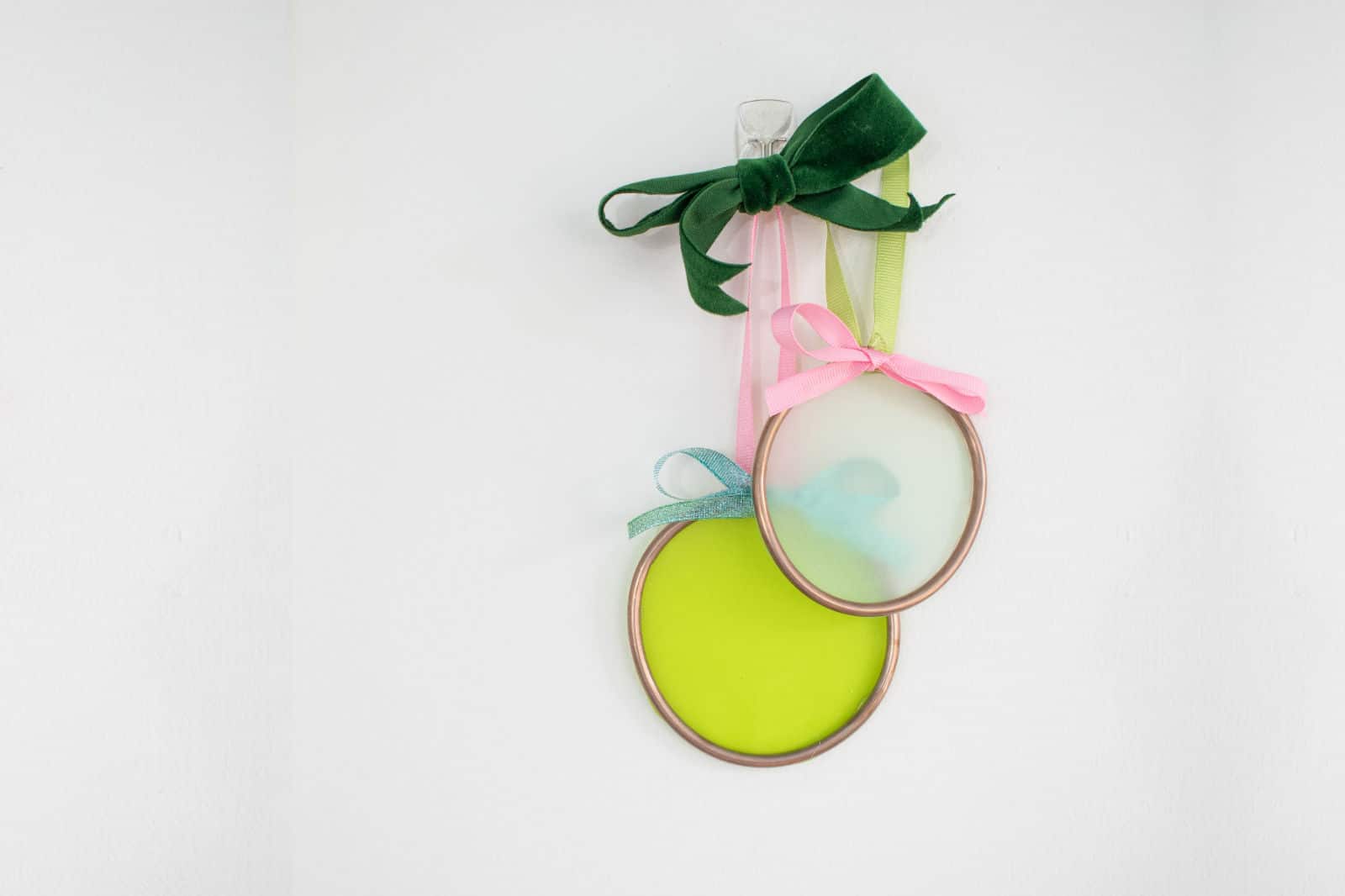 I can't tell you where I got the idea for this ornament, but I love the effect of the copper pipe with the soft pastel vellum. When hanging on the tree, the Christmas lights glow through the transparent ornaments and create a wonderful ethereal effect. Reminder that ALL materials for my 12 Days of Ornaments are linked in my Amazon shop.
Step 1: Bend the copper into a circle
Using needle-nose pliers, bend the copper piping into a circle. It won't be perfect, but copper's pretty soft so you should be able to do this fairly easily.

To cut the copper, all you need to do is pinch down with the sharp part of the needle-nose pliers in order to crimp the pipe. Then you can simple bend it back and forth and it should snap easily.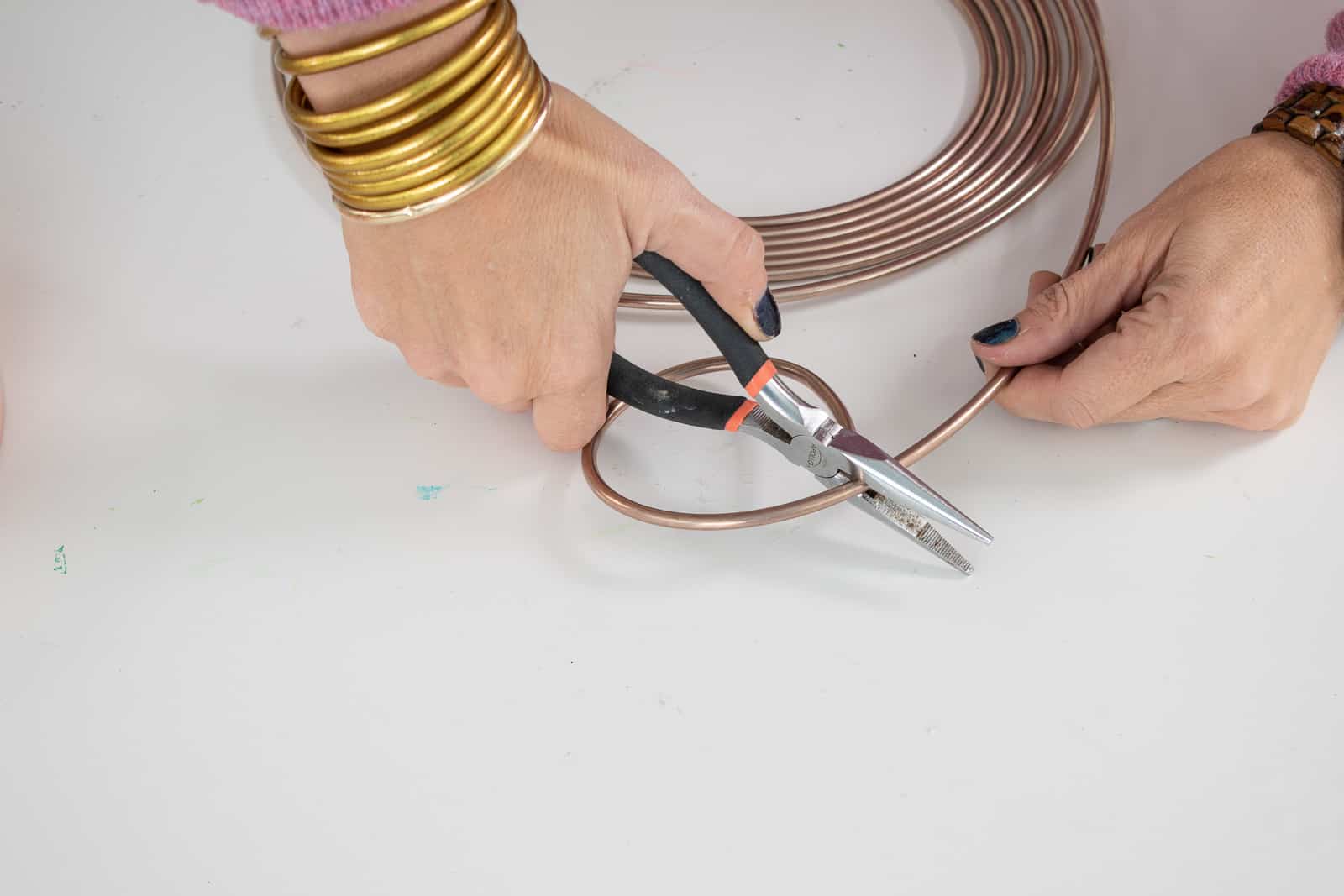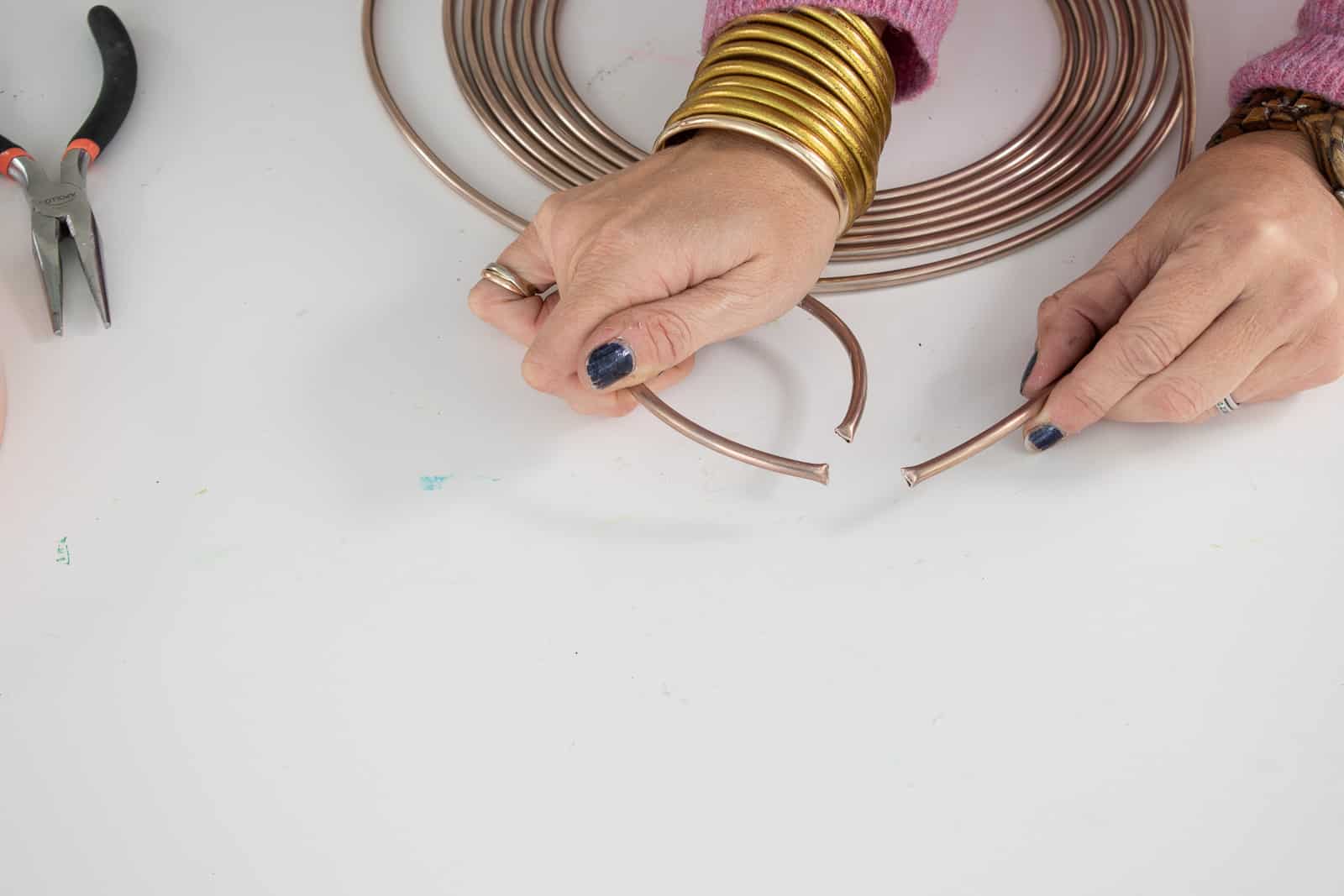 Step 2. Tape the ends
With the copper pipe tape, tape the two pipe ends together. The tape isn't flexible so it will wrinkle a bit as you wrap around the round pipe. Note: My copper pipe tarnished a bit once it was exposed to the elements so the tape ended up being a bit shinier than the round ornament itself. I suspect you could use an alternate tape if you wanted, but I still like how the copper tape is close-ish to the color of the pipe.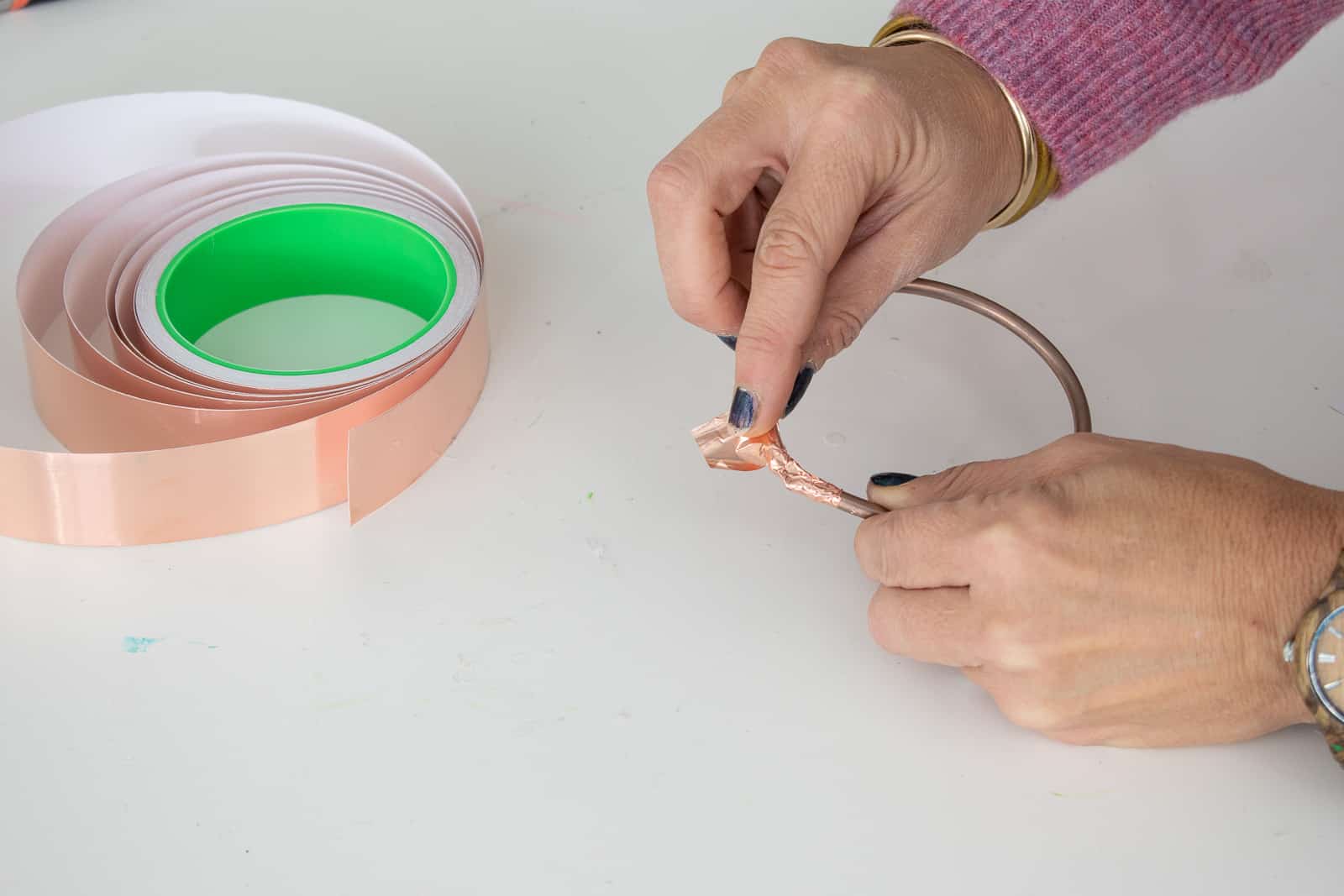 Step 3. Trace and cut your vellum
Because each ornament has a unique shape, you need to trace and cut one and a time.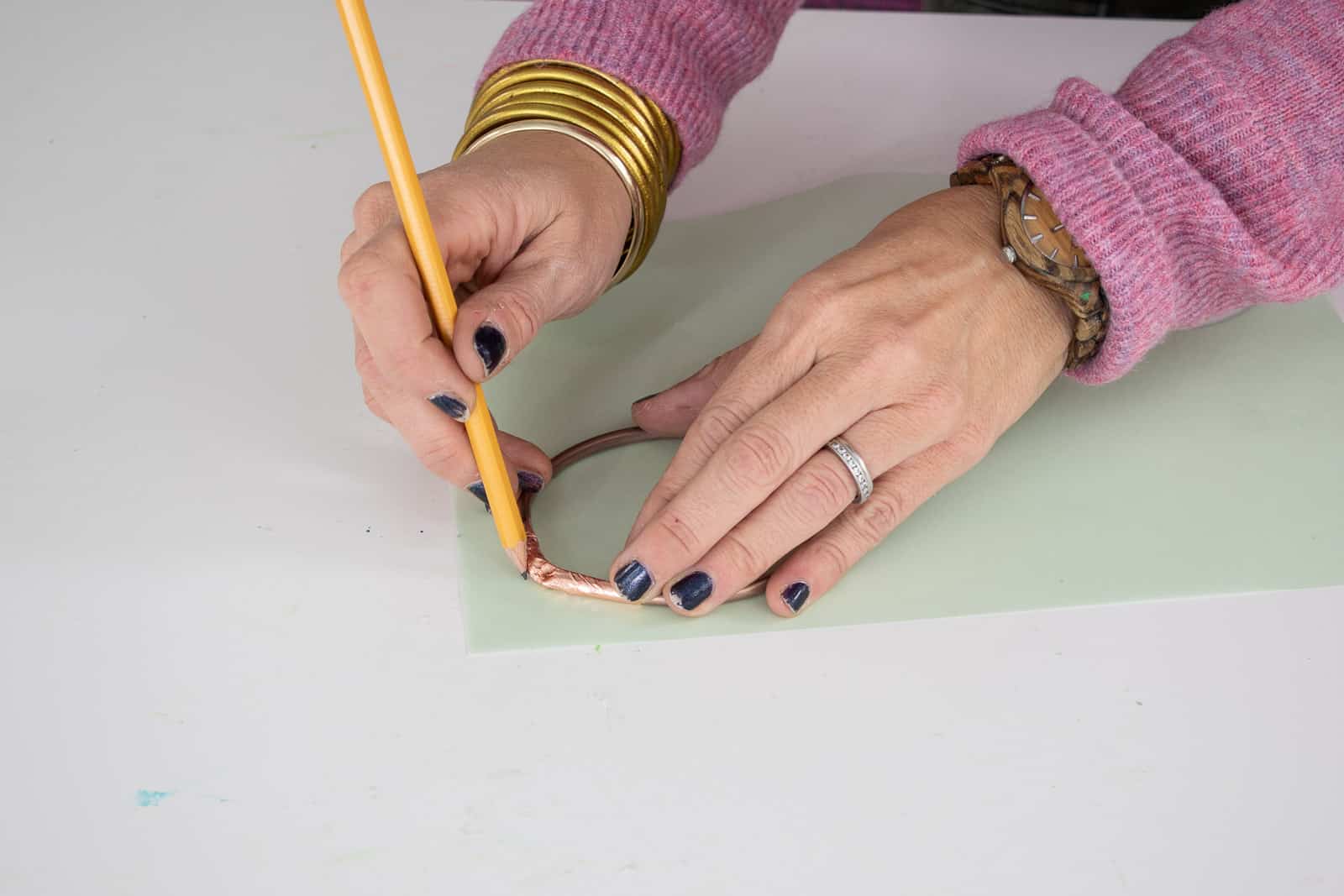 Step 4. Glue vellum onto copper pipe
I found it was easier for me to use my hot glue gun to adhere 1/2 the vellum onto the ornament and then fold the vellum back to glue the other half.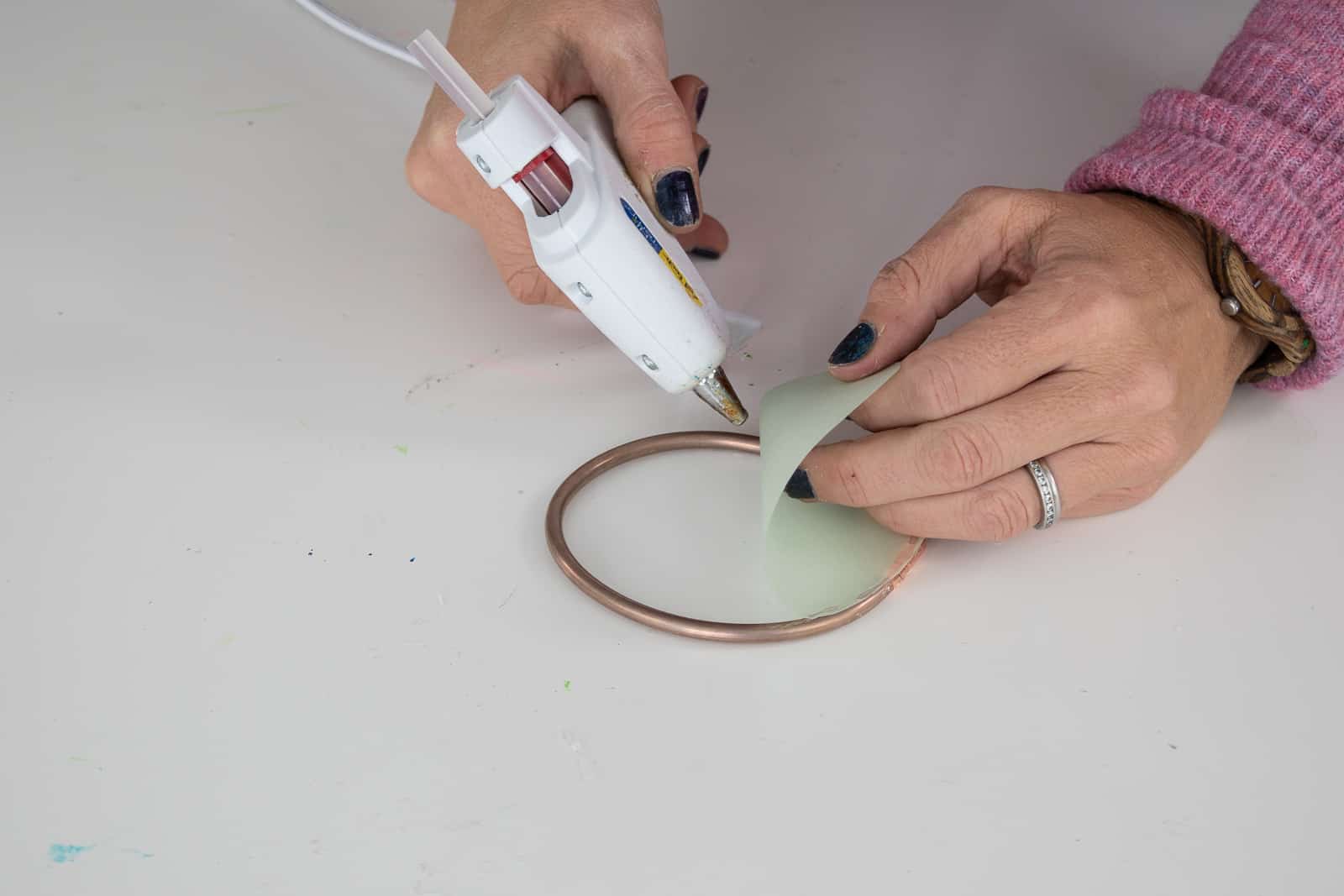 Step 5. Add bow and hanging loop
Because the copper tape was more obvious than I expected, I tied a bow with a piece of colorful ribbon an glued this onto the ornament to cover the copper tape a bit. I actually love the result so I'll call this a happy accident. I finished each ornament with another ribbon loop being careful not to dangle the ends of the ribbon into the middle of the ornament because you can see through the vellum.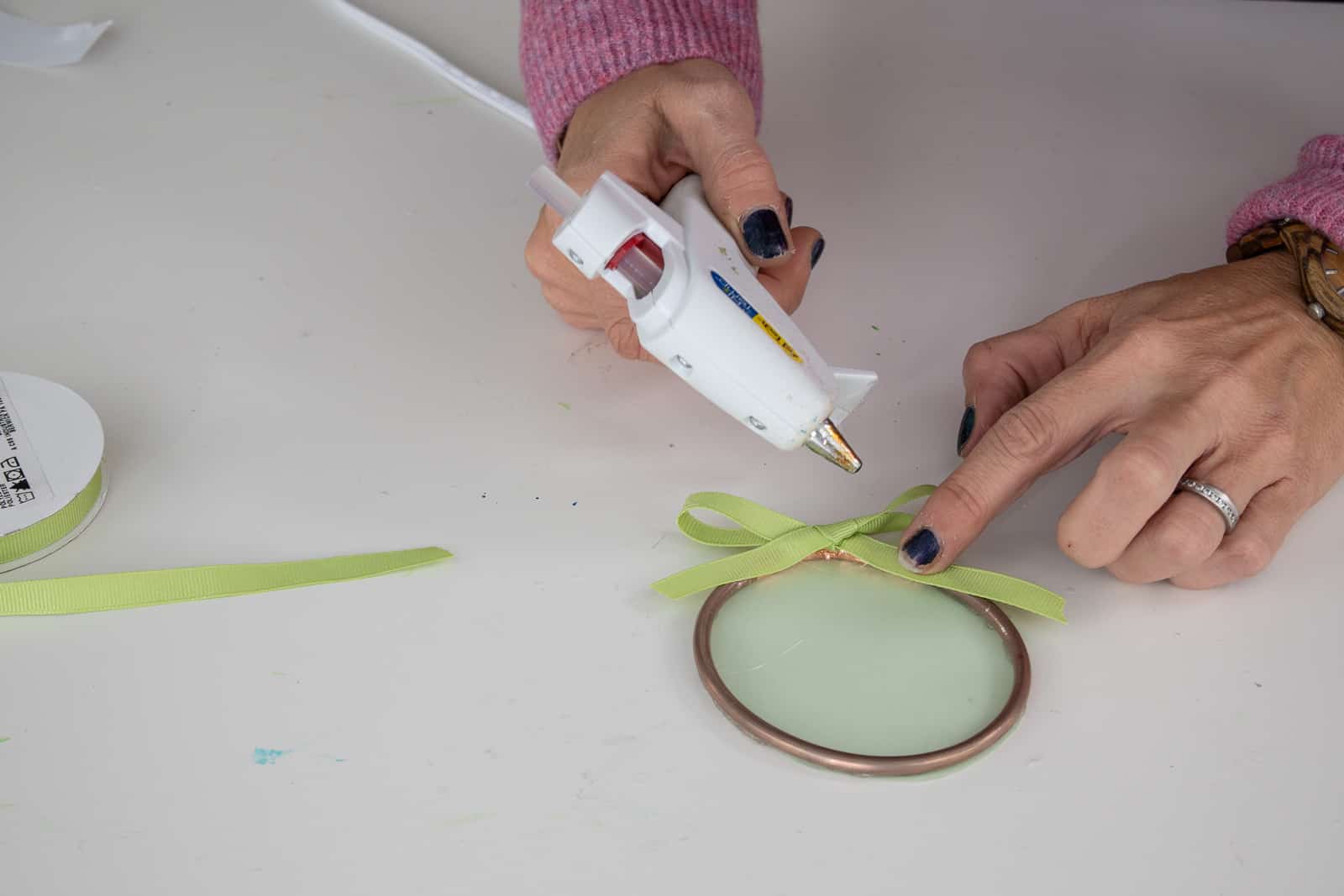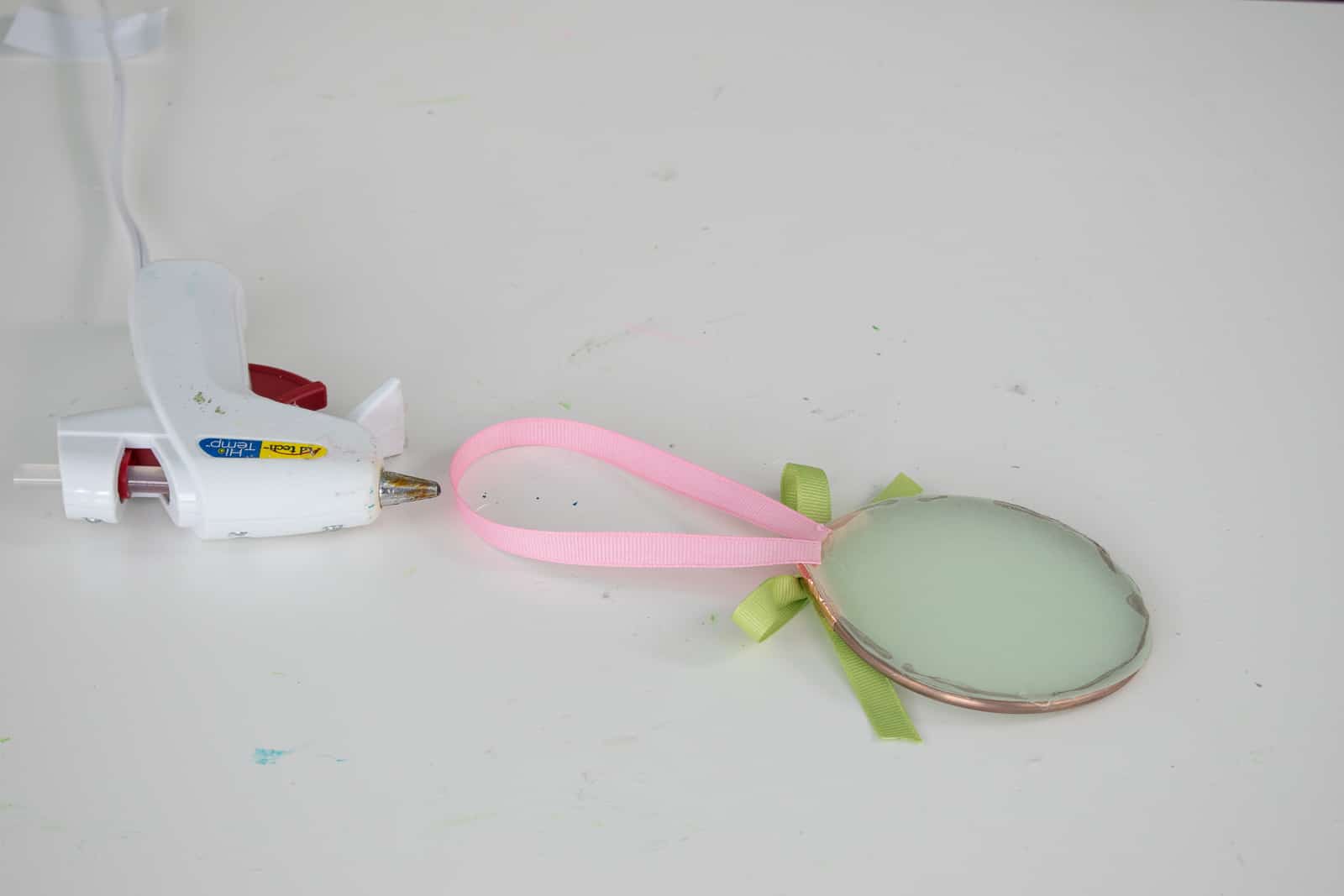 Materials

If you want to get caught up on other ornaments I've posted so far, click the image below!