Wanna know how to bring out the crazy in any DIY blogger? Schedule a photo shoot! Today I have a photographer coming to the house (stay tuned for details) which obviously meant I had to tackle 17 random projects that had never been a problem until now. Case in point… the coffee table in the living room. It's sturdy and simple and I love it. But… if I'm being honest, it's a little worse for wear. Nothing a hint of photo editing couldn't take care of, but seeing something as an outsider will make a girl's soul wiggy. I always figured I'd paint the table one day, but could never decide what color.
Make your own brass coffee table

In the last few months, I've developed a love affair for contact paper. Yep…  the same stuff our moms wrapped the kitchen shelves with. I used it here to make a missing piece of our buffet look like marble. And here to give a $20 file cabinet a big time facelift.  Looking at this coffee table in the room, I realized that a brass topped table would actually be amazing and work well with the picture frames and other accessories. Pretty sure a brass table topper would be well out of my budget, but… know what kind of finish you can buy with contact paper? Aged brass for the win, folks.
I made a video so you could see how quick and easy it was (step by step instructions follow if you prefer to read!)
https://youtu.be/mlhtF7Kj4hI
Step 1: Clean Your Coffee Table
Scrub the surface of your table with white vinegar.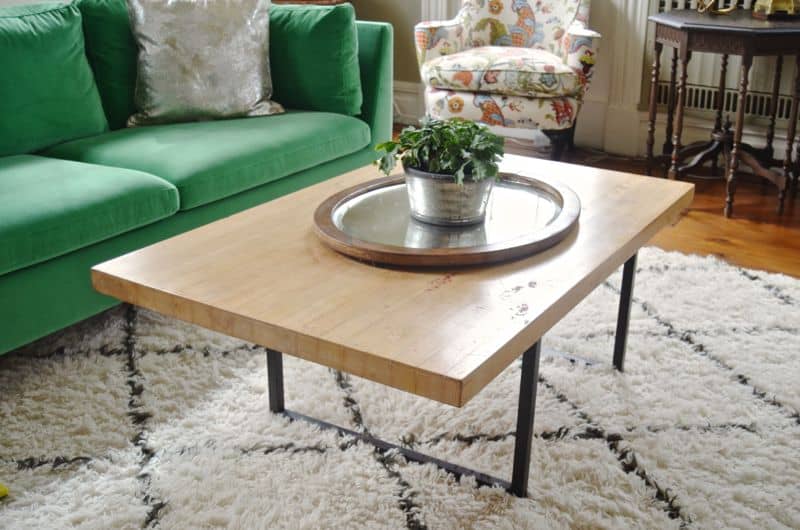 Step 2: Scrape or sand the Surface
Contact paper tends to magnify any surface imperfections so scrape any bits of debris that may be stuck to the surface.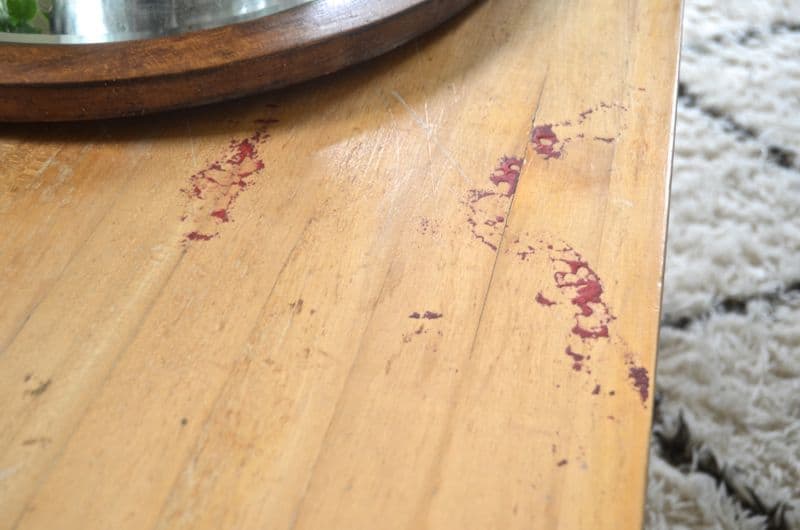 Step 3: Measure and trim the Contact paper
Unroll your contact paper (do NOT remove the backing yet) and trim to size. My edges are going to be wrapped underneath the table, but use a ruler and exacto knife if any edges will be exposed.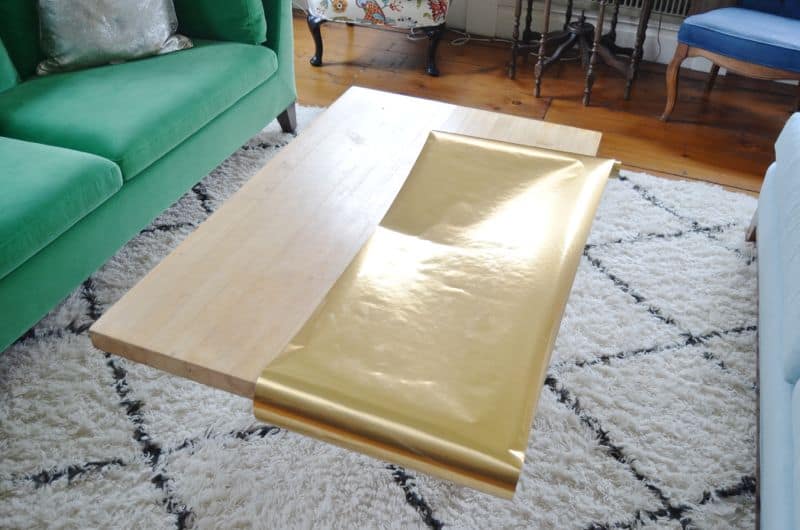 Step 4: Remove backing and smooth
Remove a few inches of backing to start and make sure the contact paper is aligned with the edge of the table. Use a flat edge and press down the contact paper slowly smoothing out any wrinkles and air bubbles. Work from the middle and gently pull the bubbles out towards the edge of the contact paper to release the trapped air. NOTE: The brass metallic paper I used was slightly different to work with than other styles I've used… when scratched too hard, the brass surface could actually scrape off a bit.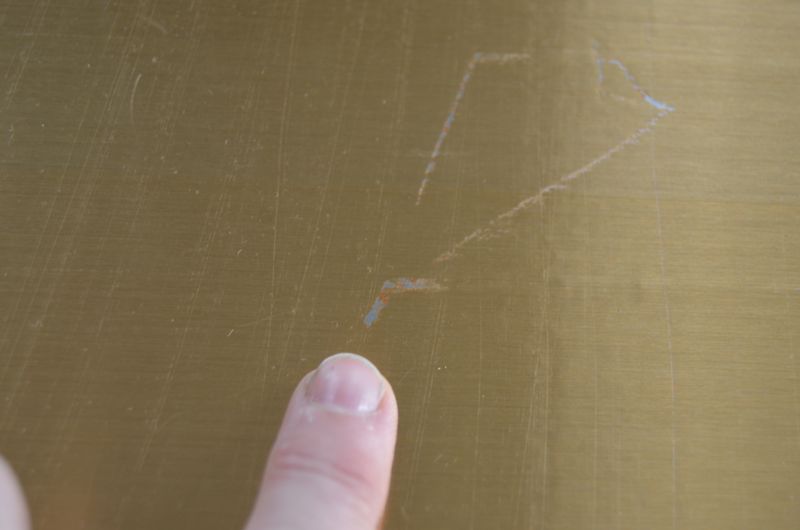 Step 5: Trim corners
For the corners, cut an inverse square to remove the excess contact paper and allow you to 'wrap' around each edge.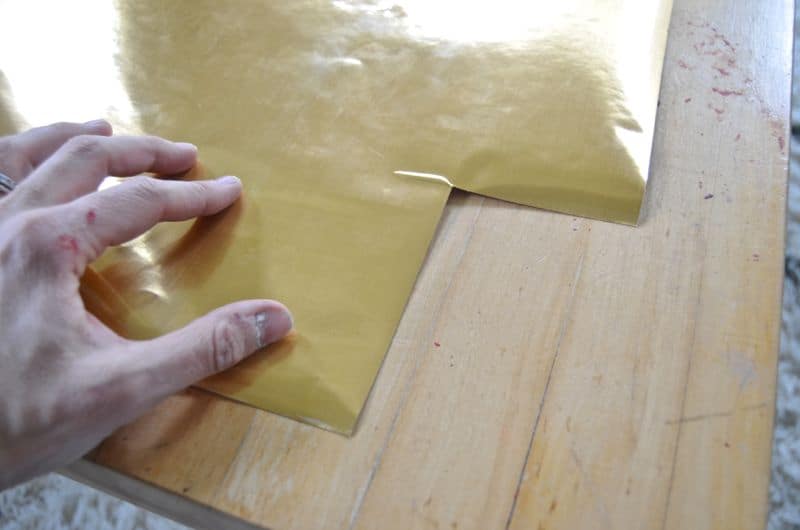 Materials List
(Affiliate links included for your convenience.)
Scissors
Sponge and vinegar