I haven't told you nearly enough about our #BloggersHeartHabitat project so today I'm ready to dish! I chatted about it back in December, but for those of you who missed it, here's the back story:  A group of my amazingly talented blogging friends has agreed to help furnish and style an entire Habitat For Humanity house using their collective bag of tricks.  We received a $3000 donation from Hometalk and a $3000 gift card from Wayfair; this breaks down to about $800 per room to cover EVERYTHING.  We're thrifting and repurposing and salvaging our little hearts out.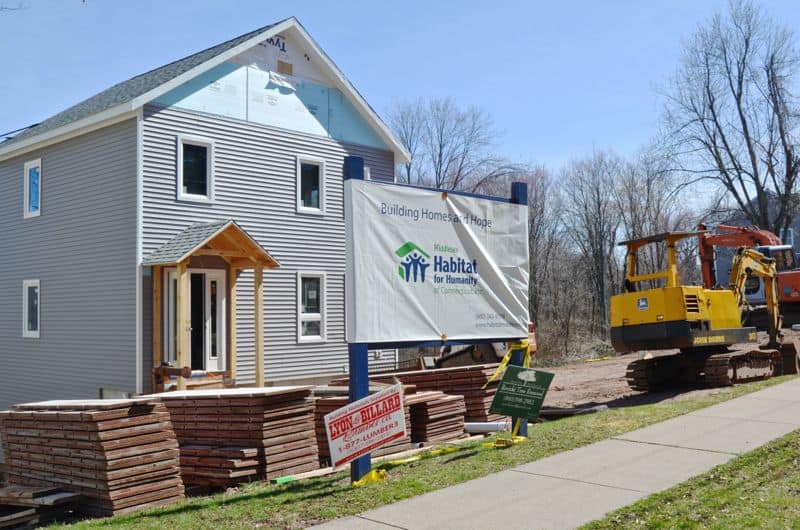 We started brainstorming the project this fall when Habitat broke ground. Since then, I've had the chance to meet with the homeowners, compare Pinterest boards, visit the house, speak with construction managers, tease it a bit on WTNH and- as of last week- gather for a work day!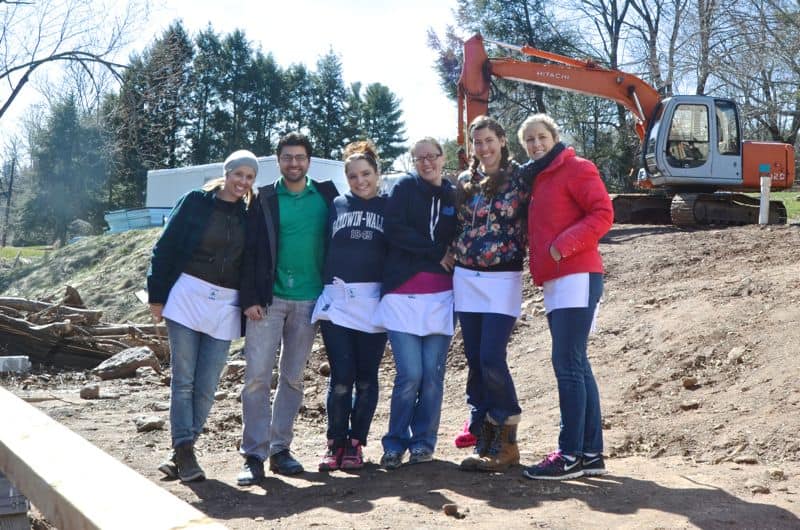 The house has three floors with 4 bedrooms, a living room and a kitchen. The family has a toddler and a teenager who'll get their own rooms in addition to the master bedroom- groups will take on each of these rooms. One group will take on the living room, and another will tackle the dining room/ kitchen.  A final group will plot out the mudroom/ laundry room area and I'm hoping to get a little sponsored help with some deck furniture!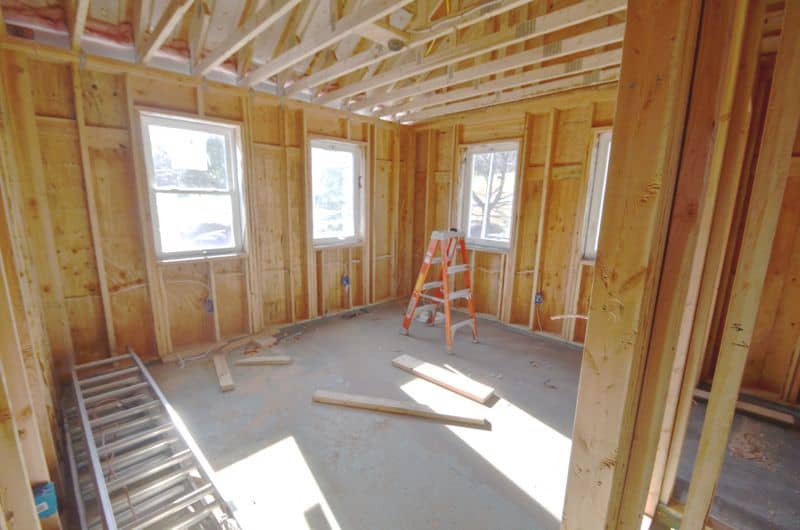 Early June is the target date for everything, but it's already been a wonderful WONDERFUL experience. The energy and willingness of this team makes my heart happy.  We have a FB group for chatting and comparing design notes.  All of use are in the same 'vicinity' of each other so a few of us have met for lunch… As bloggers we don't see each other face-to-face very often so the opportunity to be actually working with each other is such a treat.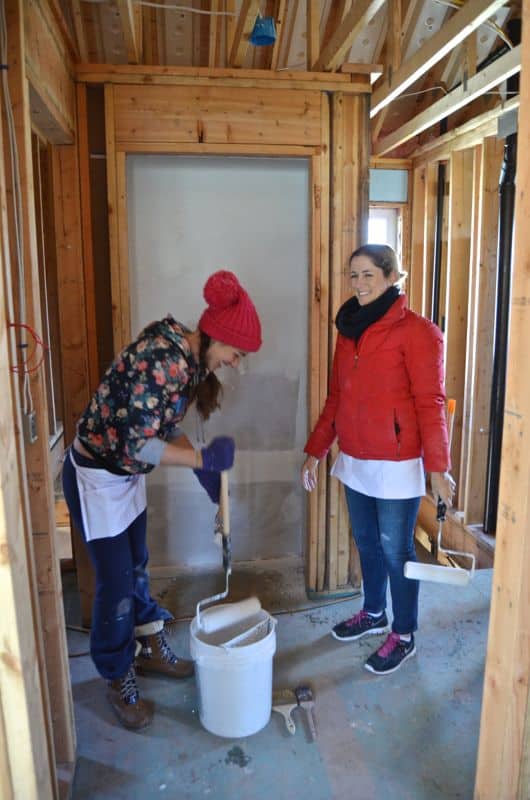 But even better then getting together in real life with all my blog pals? Listening to the homeowner discuss her journey and her dreams for this house… I mean THAT'S the thing right there. It goes without saying, our goal for the home is NOT to create a space that might be picked up by Elle Decor. Obviously we wouldn't turn them down if they came calling, but the point is to create a coordinated and comfortable space in which this family can laugh and love and create memories.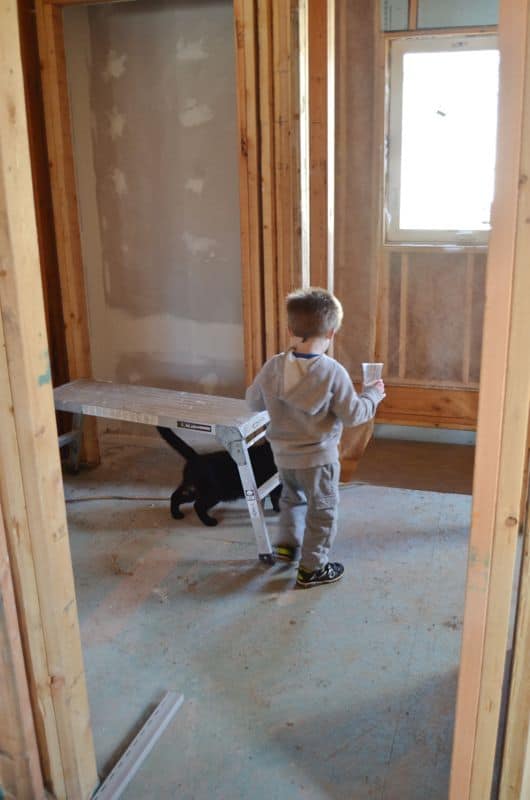 As of last weekend, the house had most of the exterior shingles, interior drywall in places, electric and plumbing had been roughed in, and exterior insulation is about be blown in.  We helped prime the closets, caulk any holes between floors for fire prevention, caulk any holes to the outside to prevent heat loss, a couple of bloggers drywalled a closet, and we generally just enjoyed working side by side.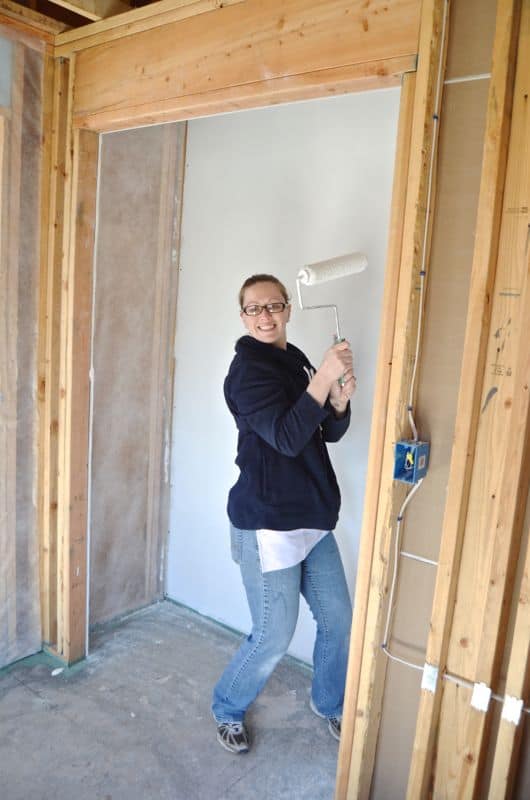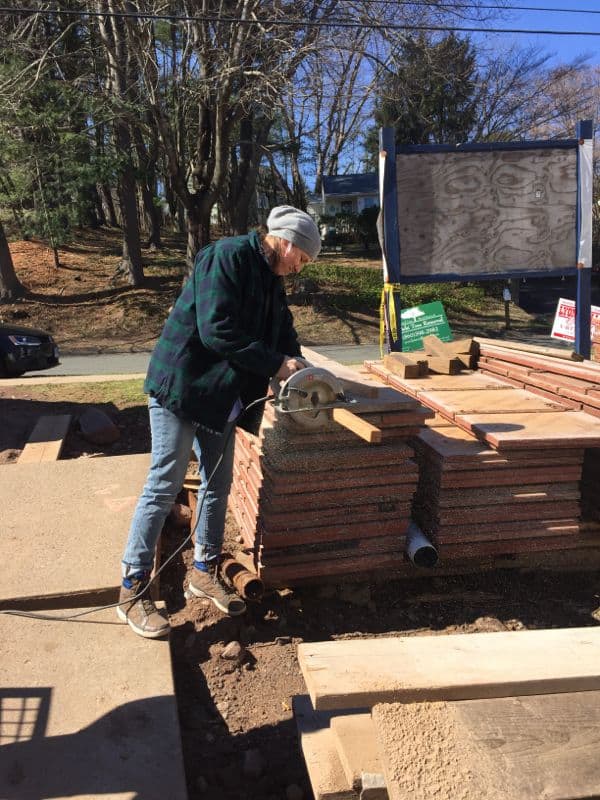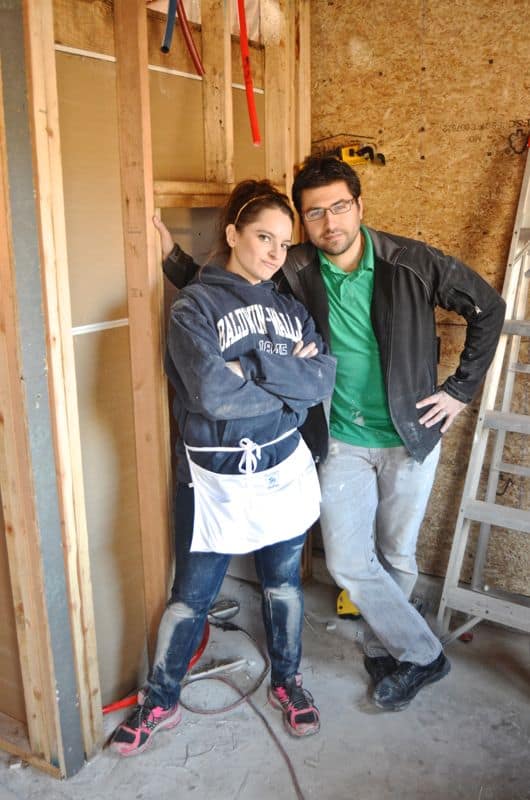 I will be working on the master bedroom along with Jill from I Am a Homemaker and Bee from Windgate Lane.  Other bloggers working on the house are Kris from Driven By Decor, Annie from Most Lovely Things, Jaime from That's My Letter, Laura from Finding Home Farms, Kristen from A Thrifter In Disguise, Evey from Evey's Creations, Lynn from On Fern Avenue, Michelle from Weekend Craft, Stephanie from Sandpaper and Glue, Candace from Lucky Scarf, and Sarah and Nick from The Nestrs. Virtual high five to everyone!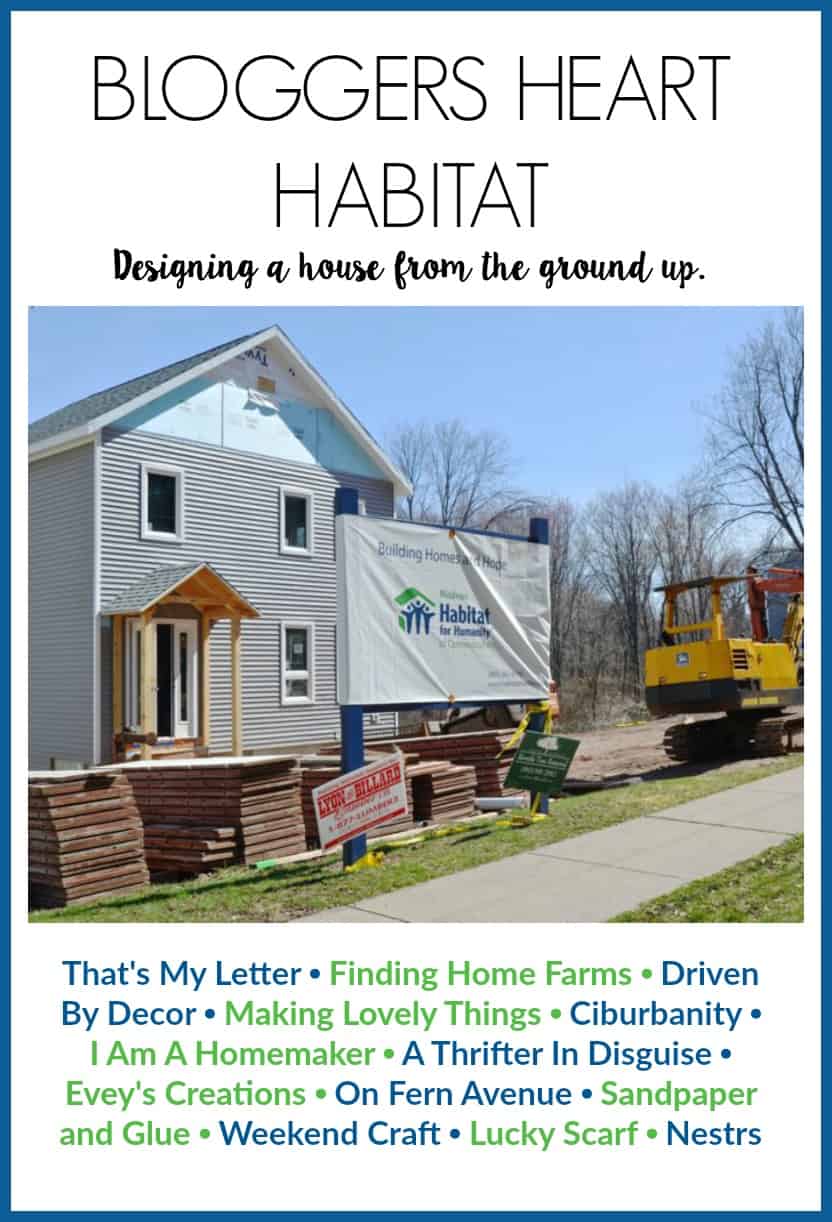 If you're within driving distance of Connecticut or want to donate/ get involved, please leave a comment! There are two more Habitat Houses in the works and I'm looking for #BloggersHeartHabitat manpower!