Family New Year's Eve Celebration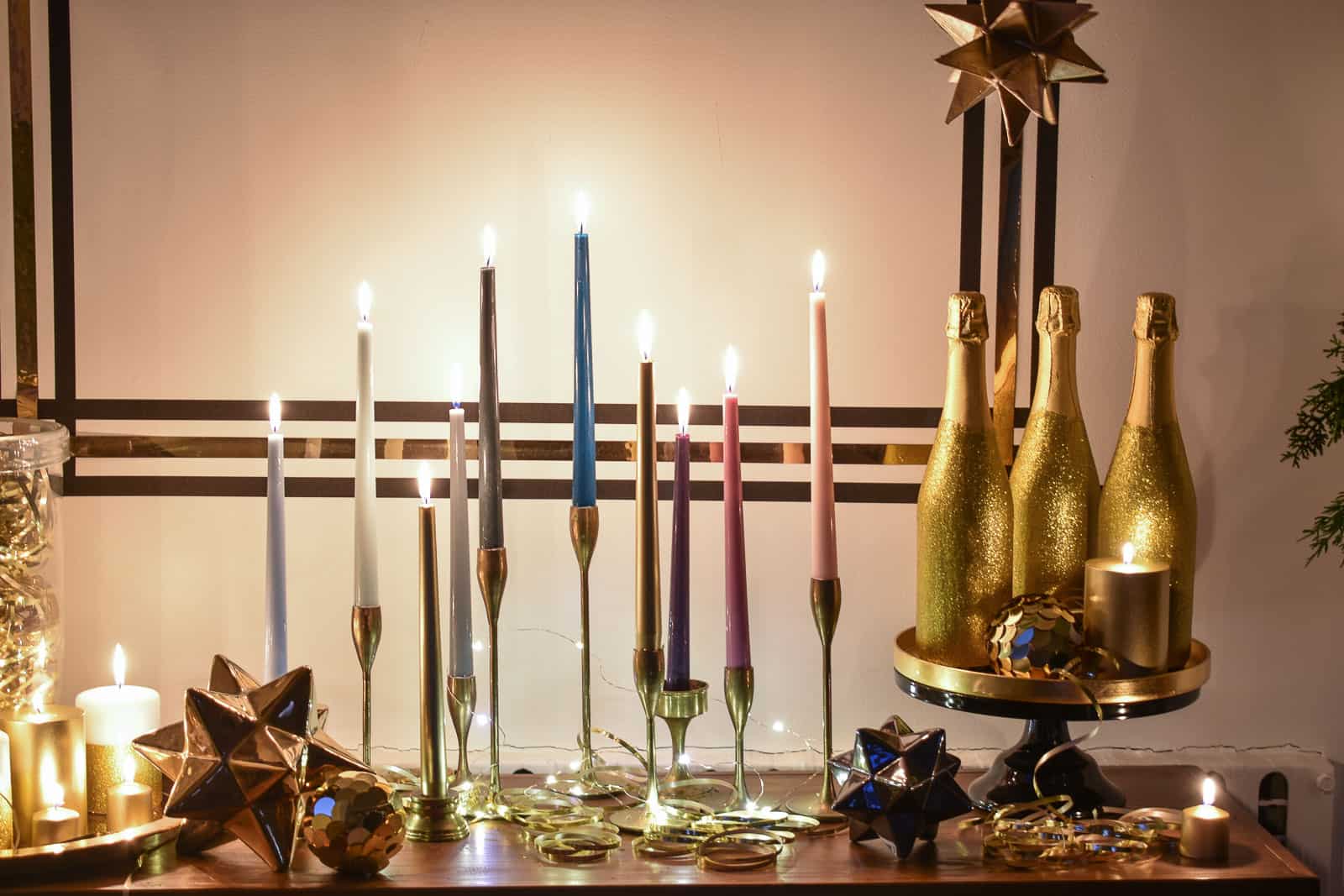 Disclosure: I partnered with JOANN for this post.
Remember those fun gold disco balls I made before Christmas?! New Years is upon us and the Smith kids are getting ready for celebrations! We don't let any of the kids stay up until midnight, but we do try to celebrate in other ways! Welcome to our family New Years Eve celebration! All materials are linked at the end of the post.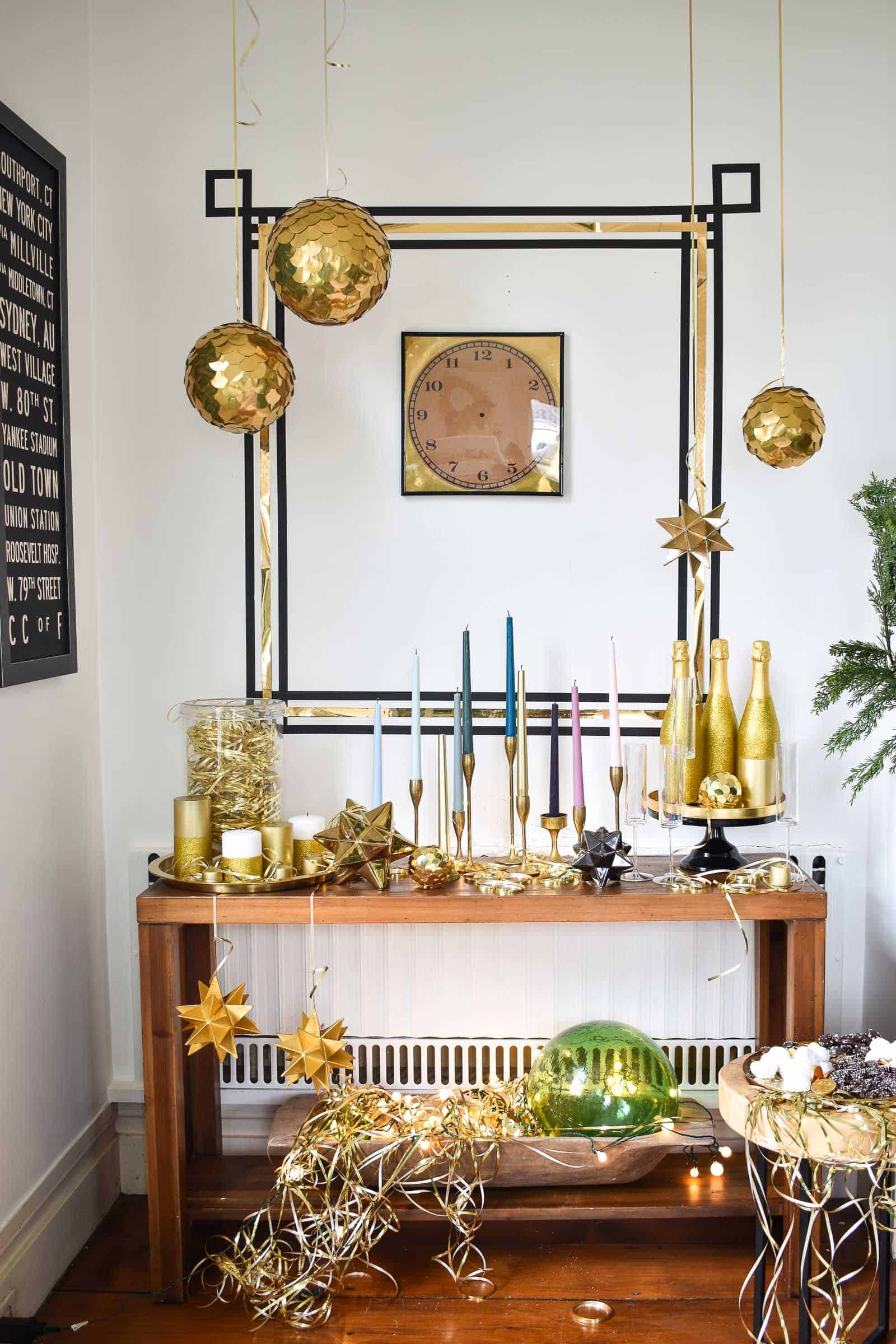 I started by adding that fun framework on the wall. I used thin black painters tape and then went over a couple of the lines with shiny gold washi tape. Nothing will damage the wall so I can take it down whenever I want! When I saw that paper clock in amongst the decorative papers, I had to grab it, along with a record album frame… how cute is that for a little New Years Even artwork?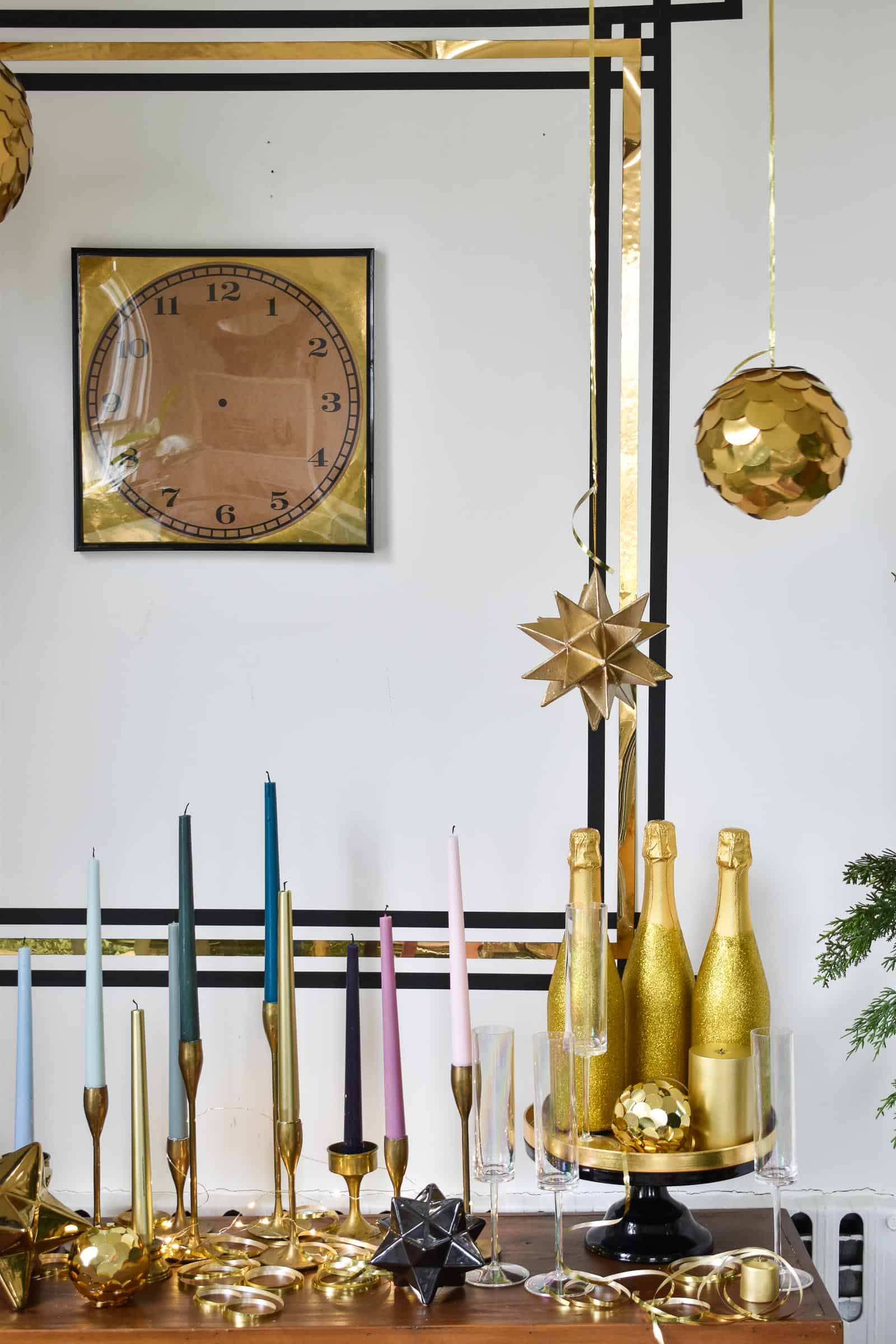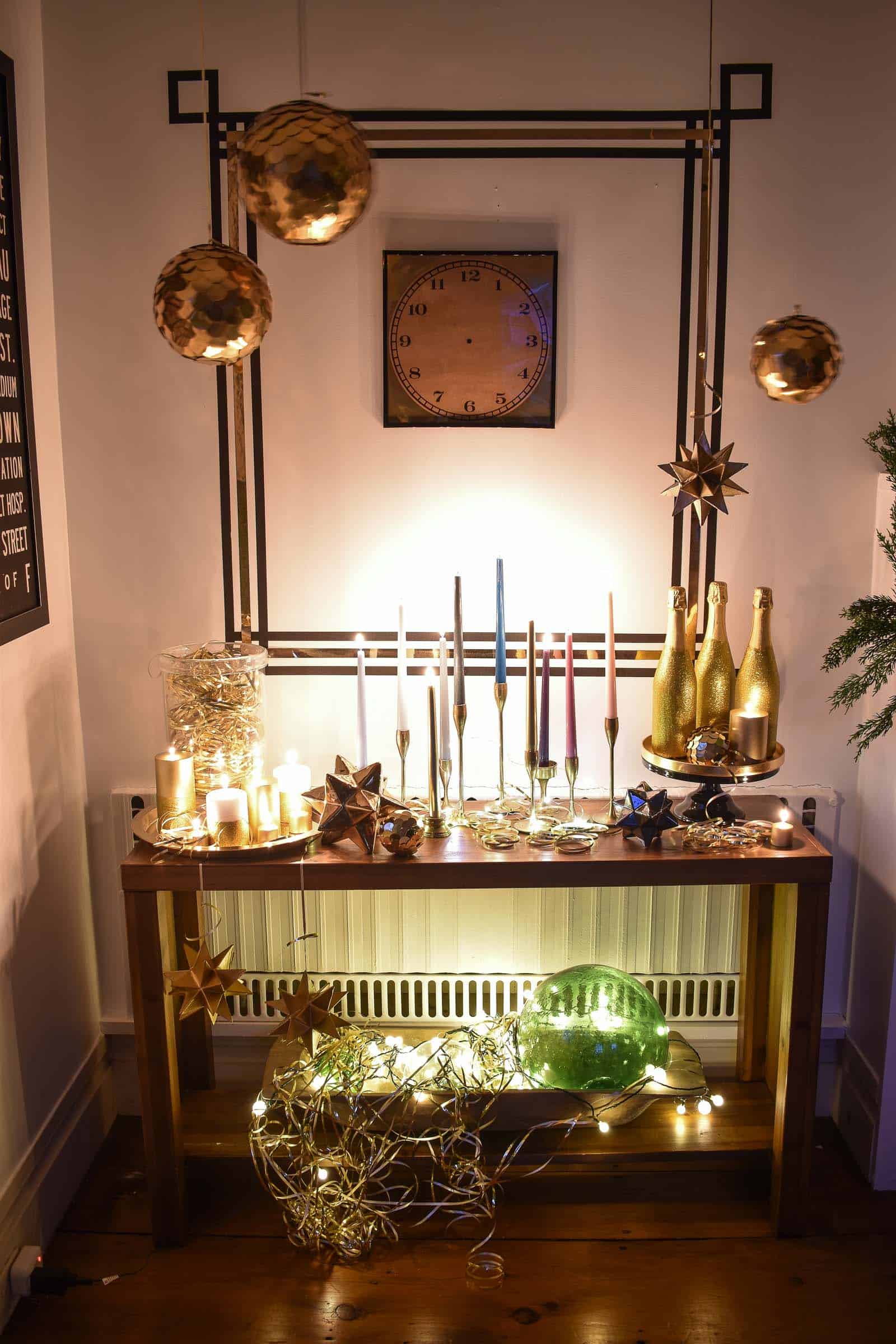 Those hanging gold disco balls were super easy to make, so check out the tutorial for how I made those.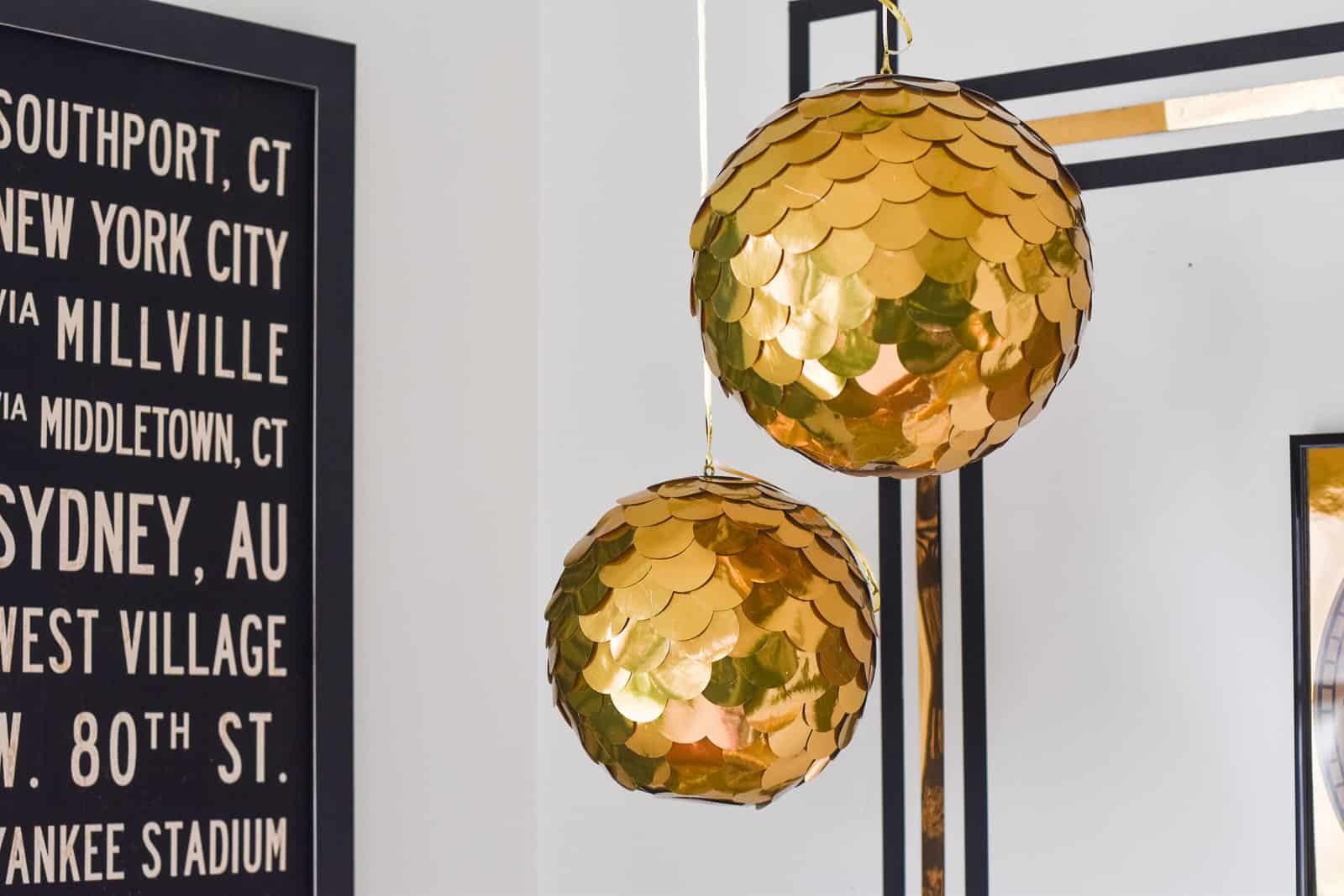 The paper mache stars started out as plain cardboard ornaments but a coat of gold metallic paint and they fit right in with the disco balls.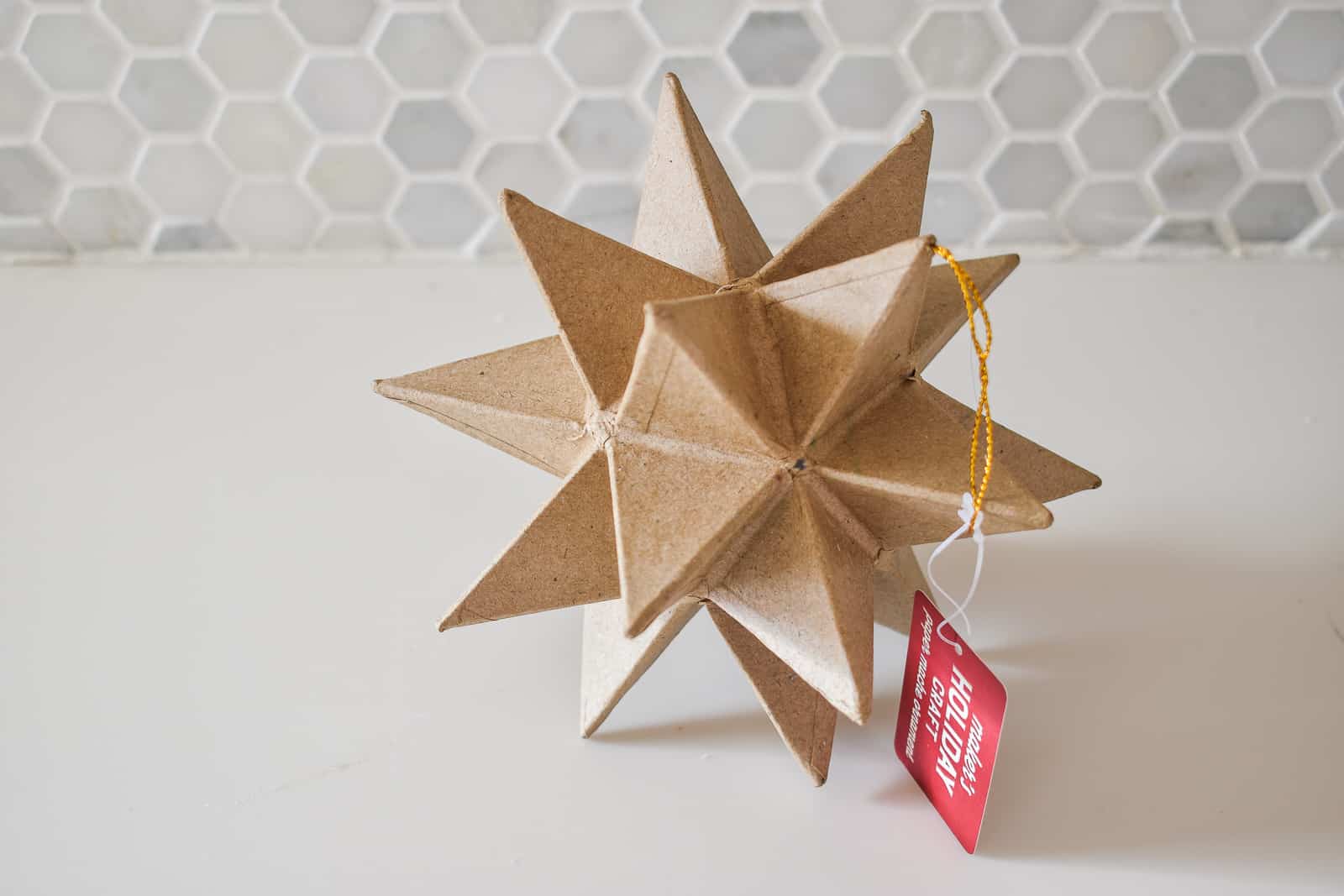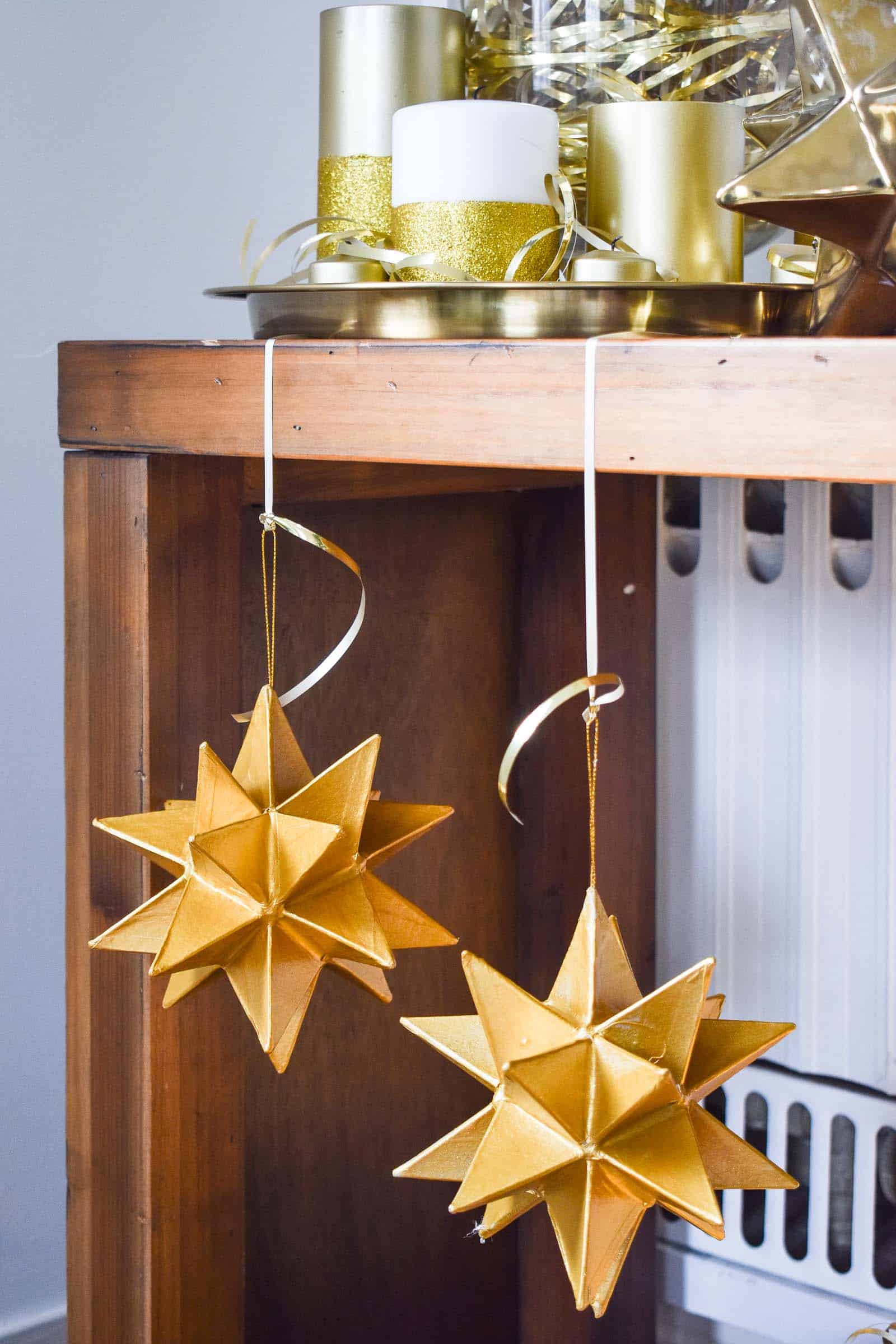 As festive as confetti looks, I think we can all agree it's a pain in the neck. And when kids are involved, it will somehow end up spread around the entire house. In lieu of confetti, I used a single roll of basic gold ribbon. In some places I cut the ribbon into shorter lengths, but for most of the 'confetti' I just pulled out yards and yards of ribbon and draped it over the table.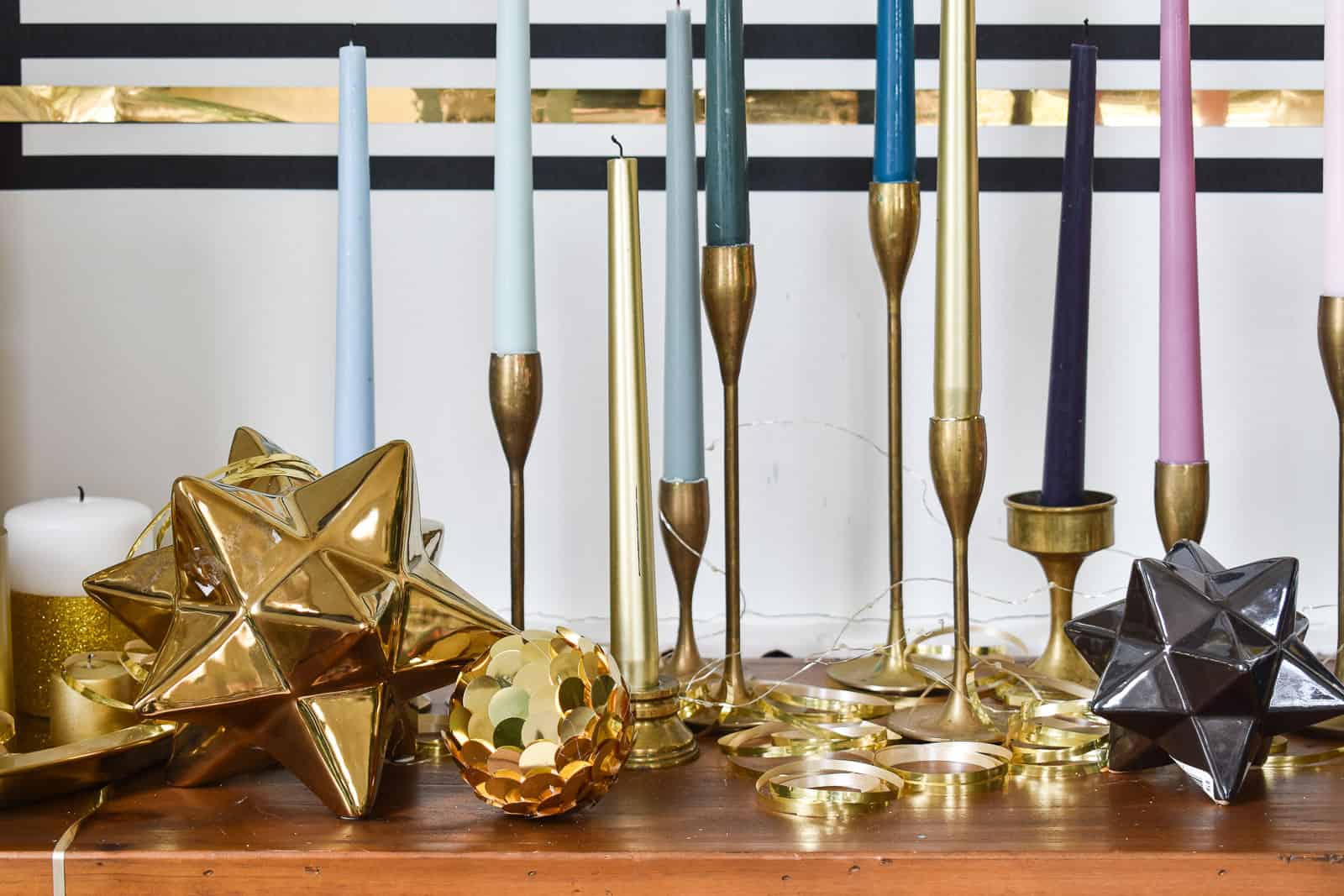 The vintage brass candlesticks are mine, but can we talk about those gorgeous colorful candles for a minute? When I saw the array of colors, I had to grab enough to make this fun gradation of color… I love how those soft colors look with all of the gold on the table.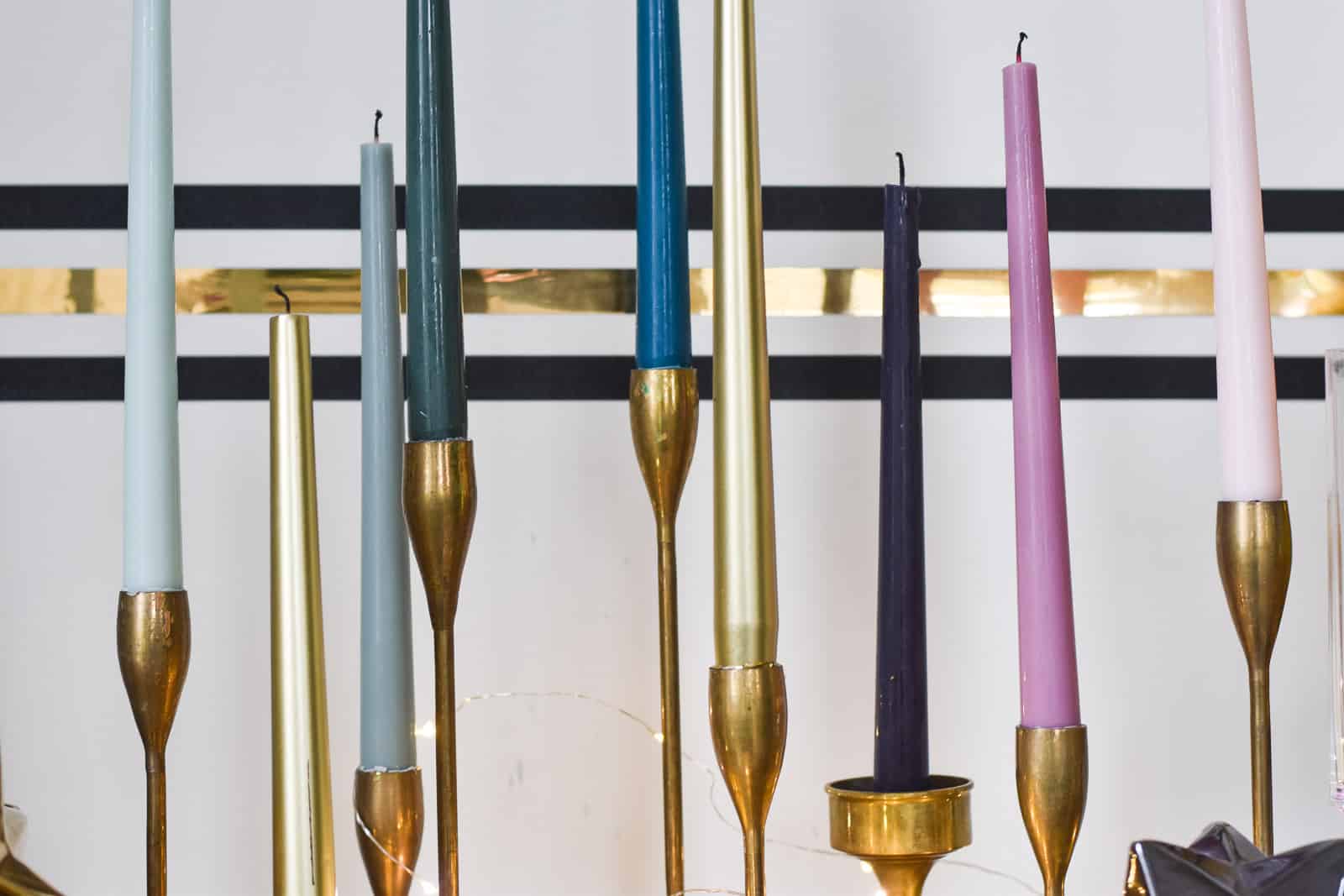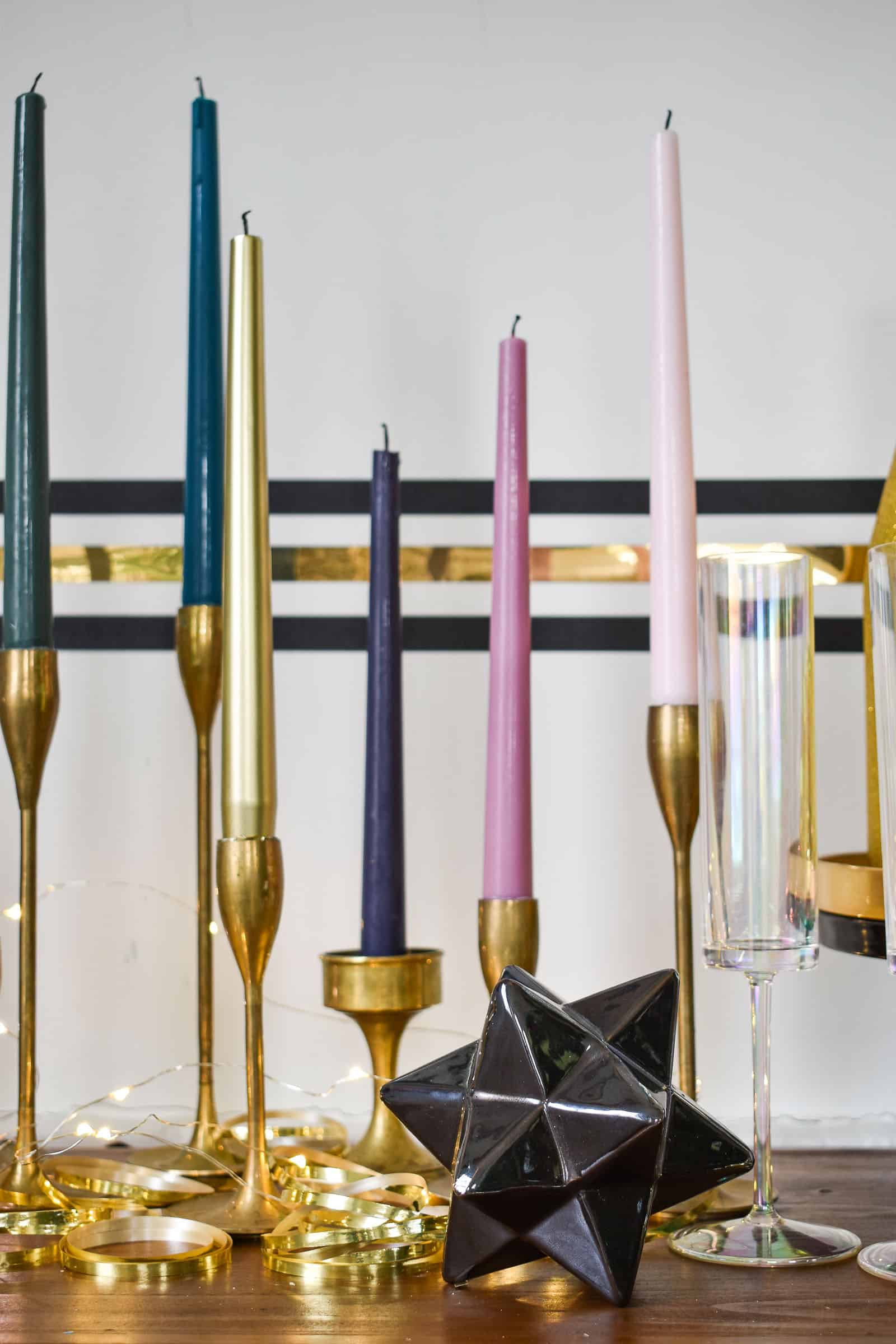 New Years Eve wouldn't be complete without fun food and drink. I took some bottles of sparkling grape juice and painted them with a mixture of mod podge and extra fine gold glitter. When the glitter is mixed with the mod podge, it adheres to the surface without any coming off on your hands or the work surface… in other words, no glittery mess despite all that glitter!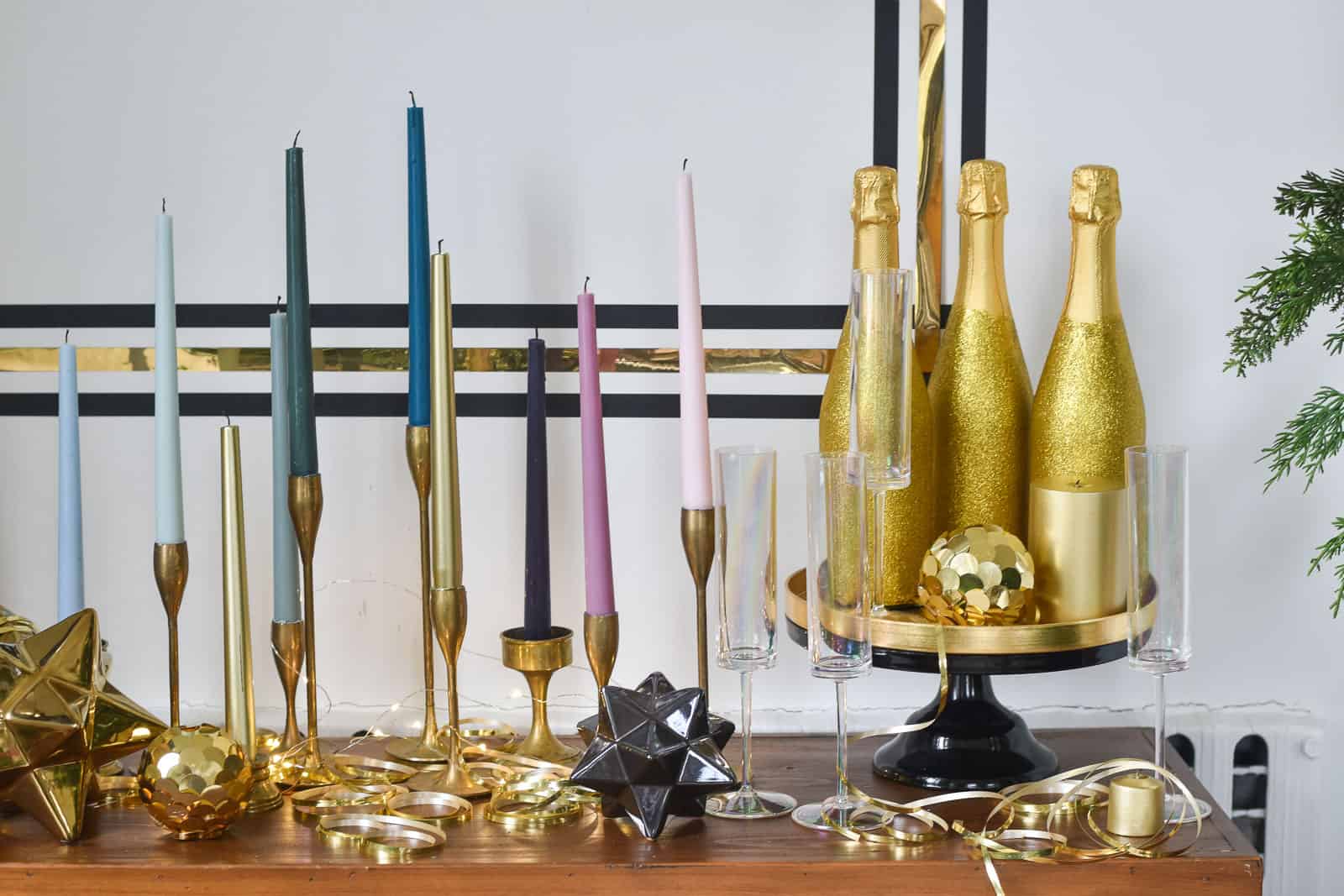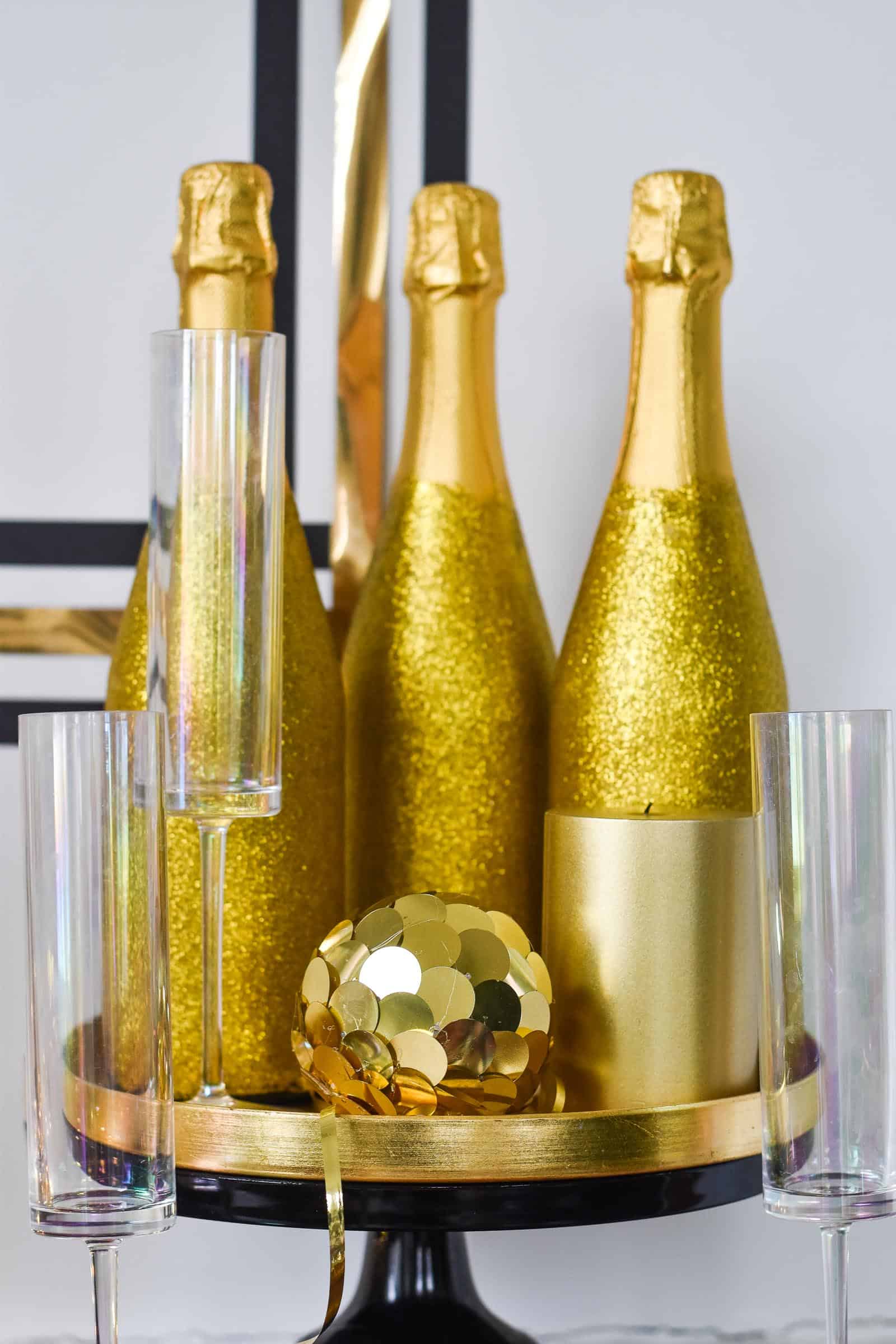 I also took some mod podge and glitter to those simple white pillar candles and scattered in some gold votive candles to add to the sparkle.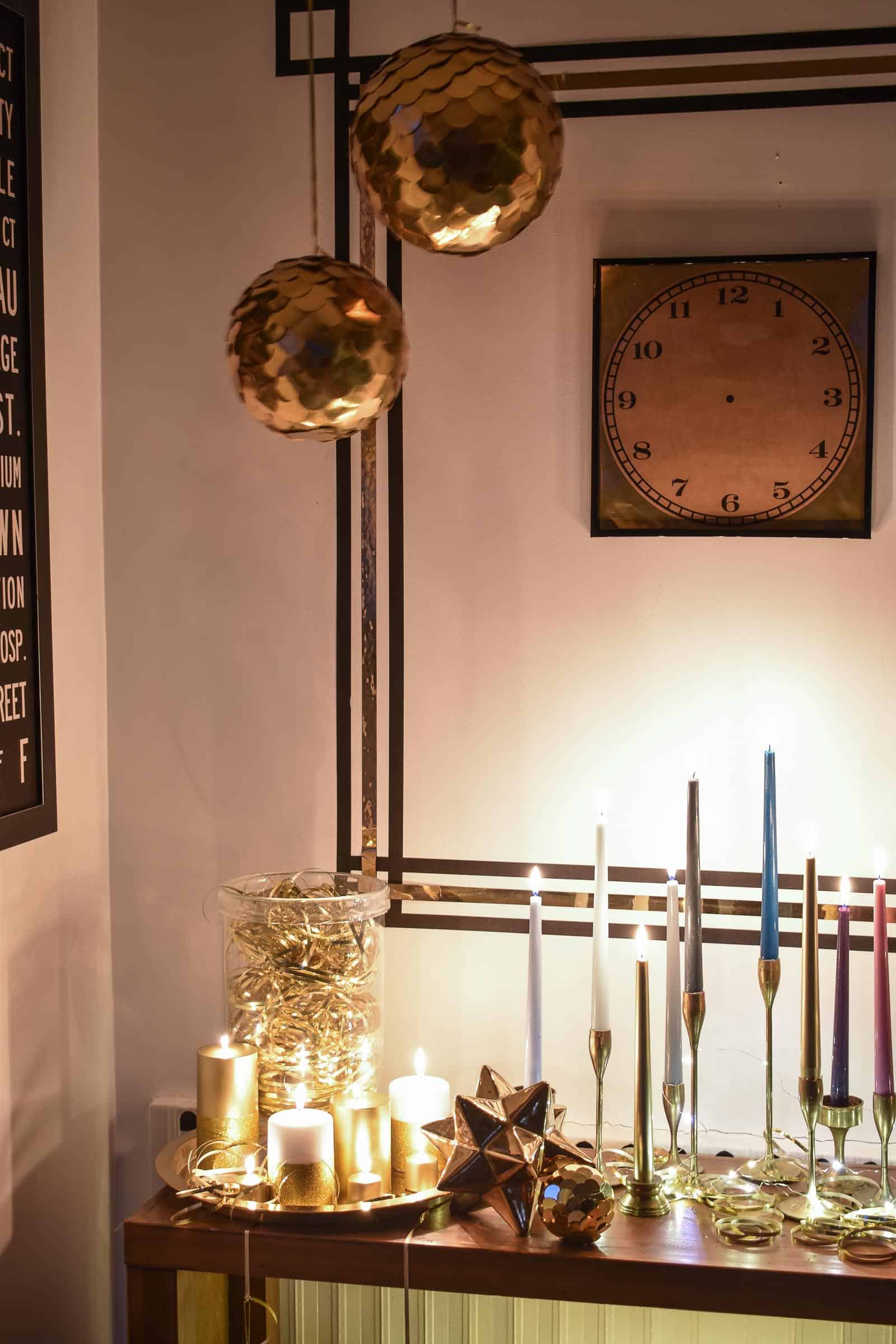 I found a bunch of festive cookies and candies to serve and get the kids all sugared up.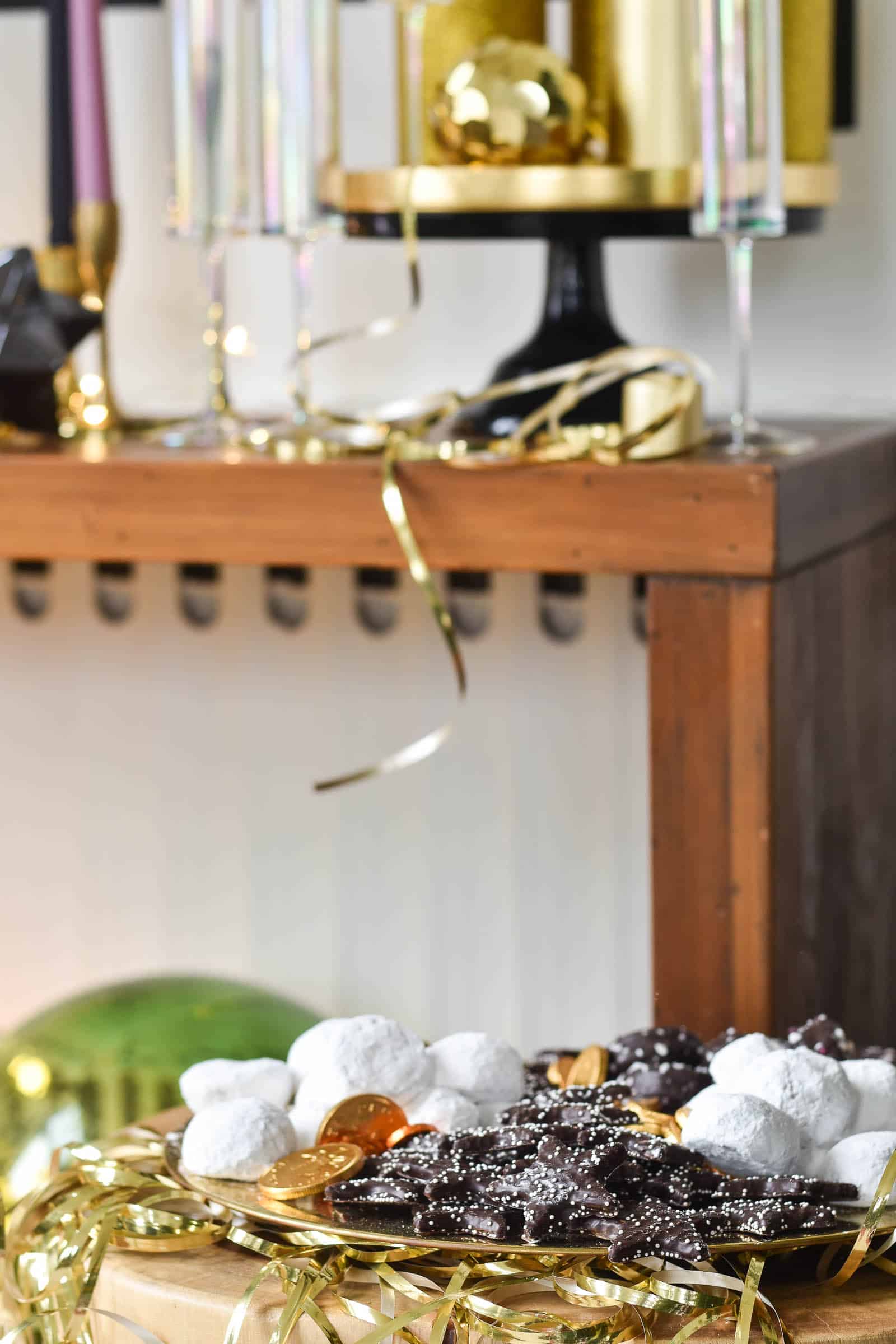 But we'll also play our favorite NYE game with that brown paper wrapped chocolate bar. I shared this last year, but I'll mention again because it's a family favorite. All you need is a hat, gloves, knife, fork, die, and a paper wrapped bar of chocolate. Players sit in a circle and roll the die one at a time. If you roll a "6", you get to put on the hat and gloves, grab the knife and fork and try to cut into the chocolate. While you're trying to dig into the chocolate, the rest of the players keep passing and rolling the die. If someone else rolls a "6" they get to take over with the hat and gloves and do their best to get at the chocolate! Be prepared: this is NOT a mellow game. Ha!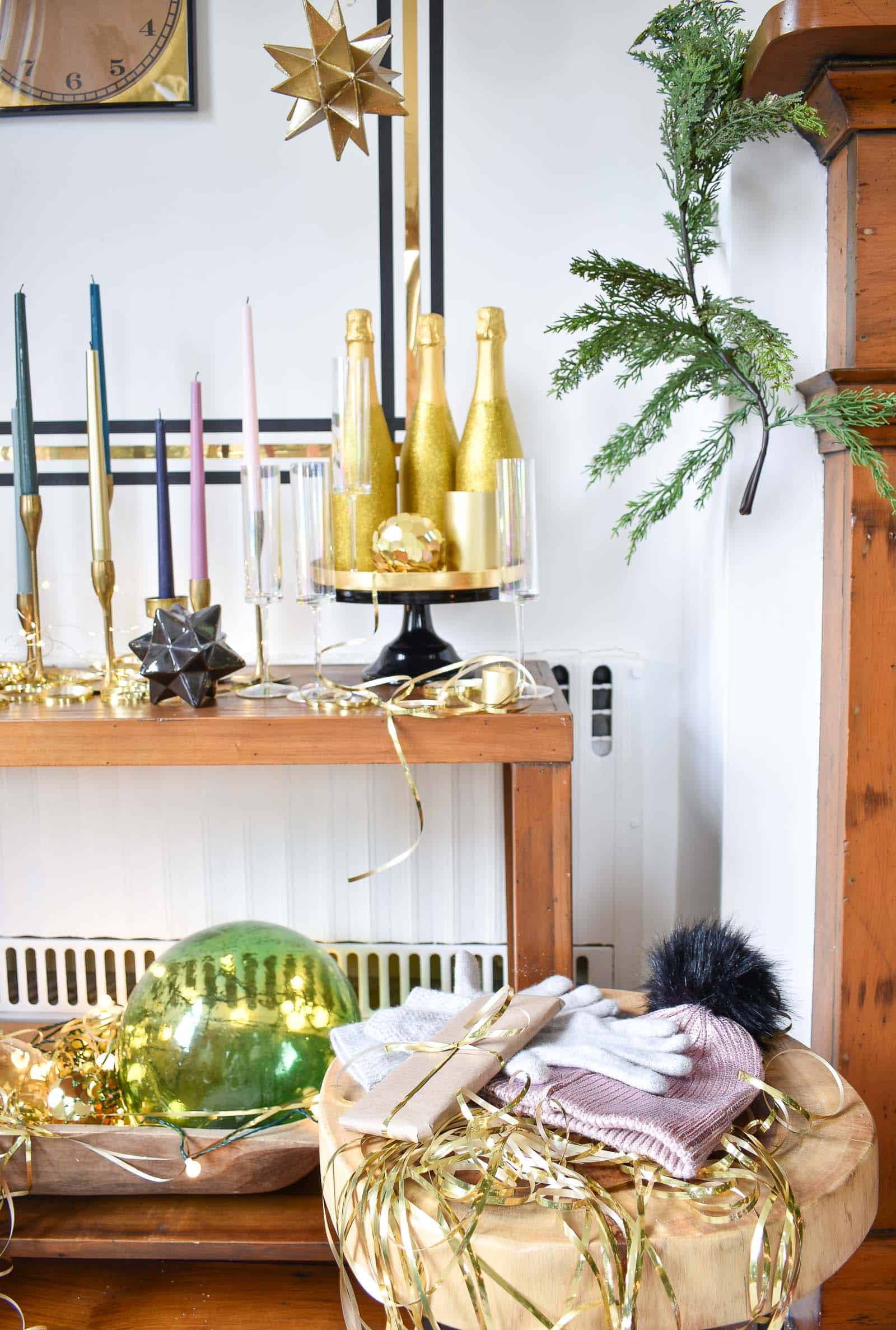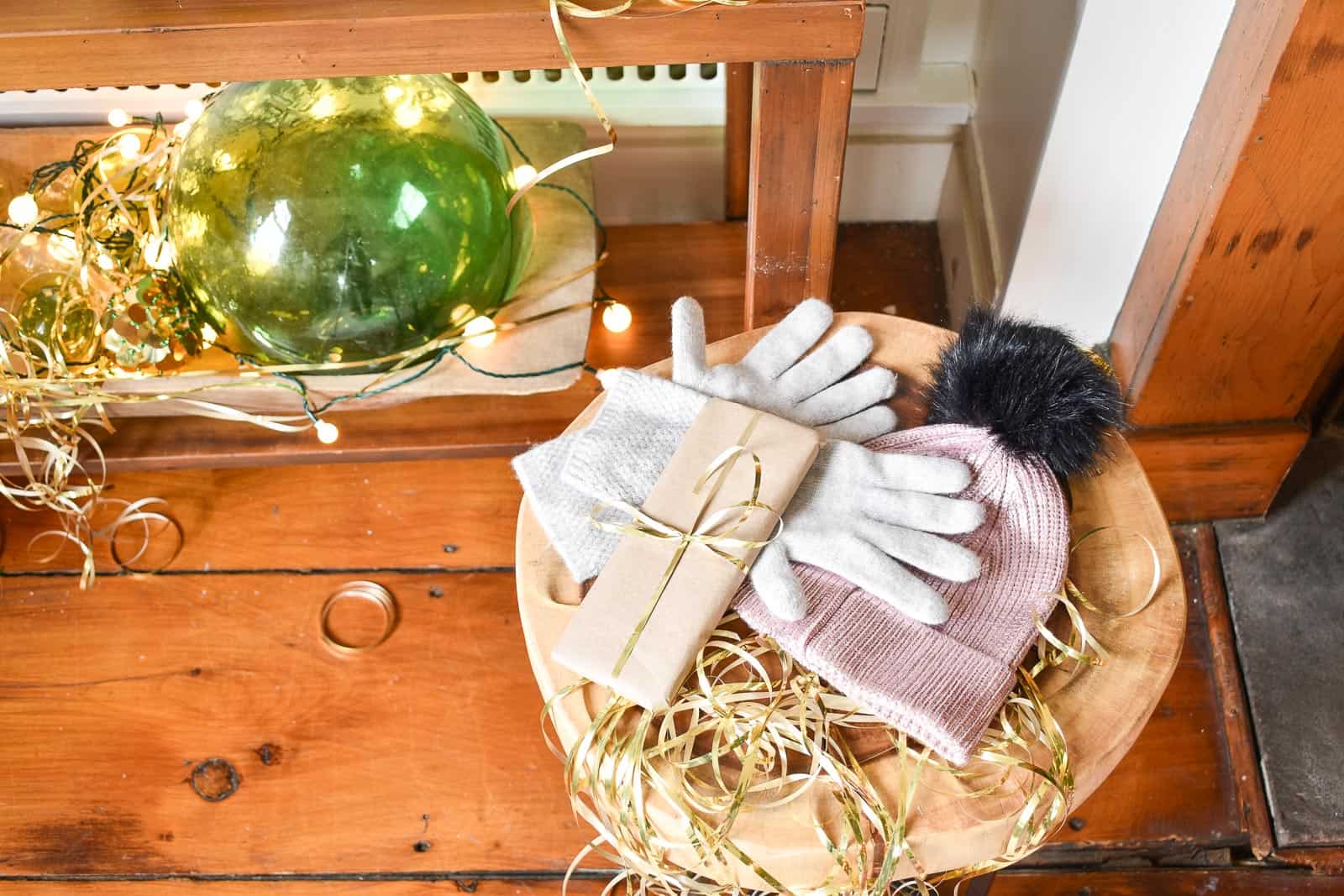 This little corner is so sparkly and celebratory. 2018 has been a tough year for us and we've done our best to keep things positive and upbeat for the kids. Simple celebrations like this are how we hope to keep our kids happy and optimistic so cheers for exciting things to come in 2019!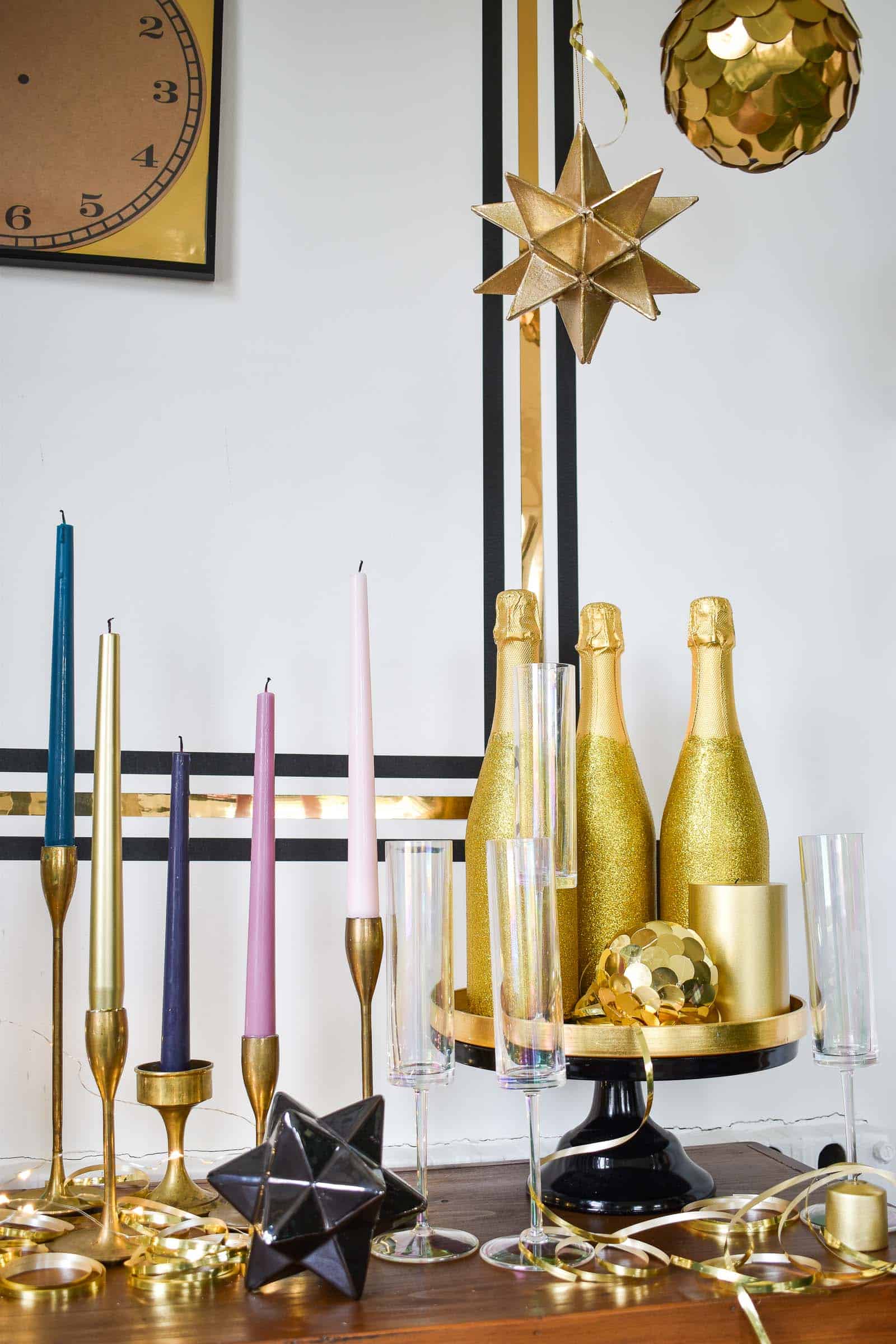 New Years Even Decor Materials:
Paper clock

Gold Disco Balls (See tutorial here)

Gold curling ribbon