Festive Candle Update for the Holidays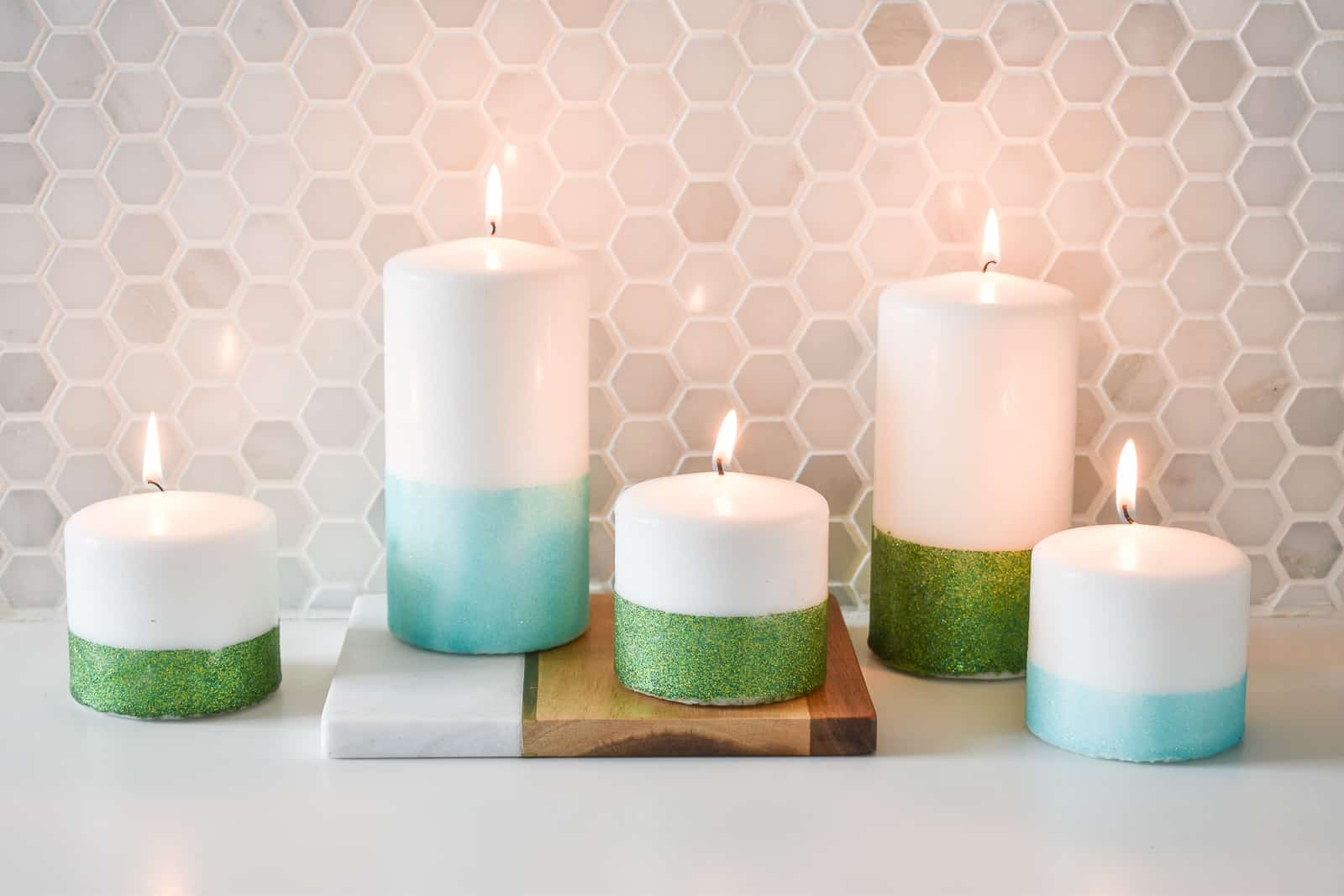 With Christmas FAST approaching, I wanted to share this easy little holiday craft project… a perfect way to bring color coordinated festive flare into a mantel or a table or a sideboard! Materials are simple, and it will take no time. Finally, a set of these could be a cute Christmas gift for someone!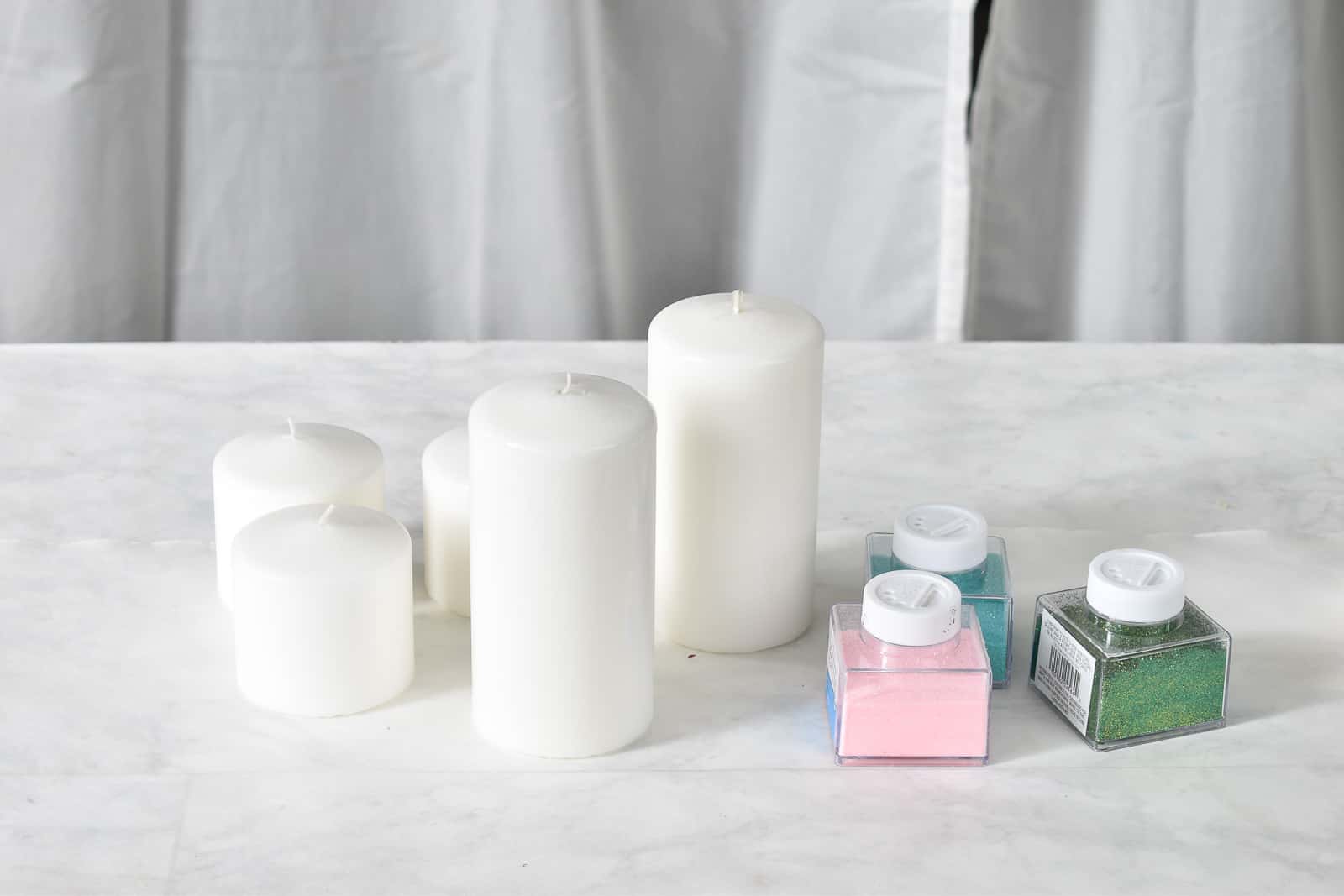 Materials:
Step 1. Tape off Candle
Using your painter's tape, tape off the bottom 1/3-1/2 of your candle.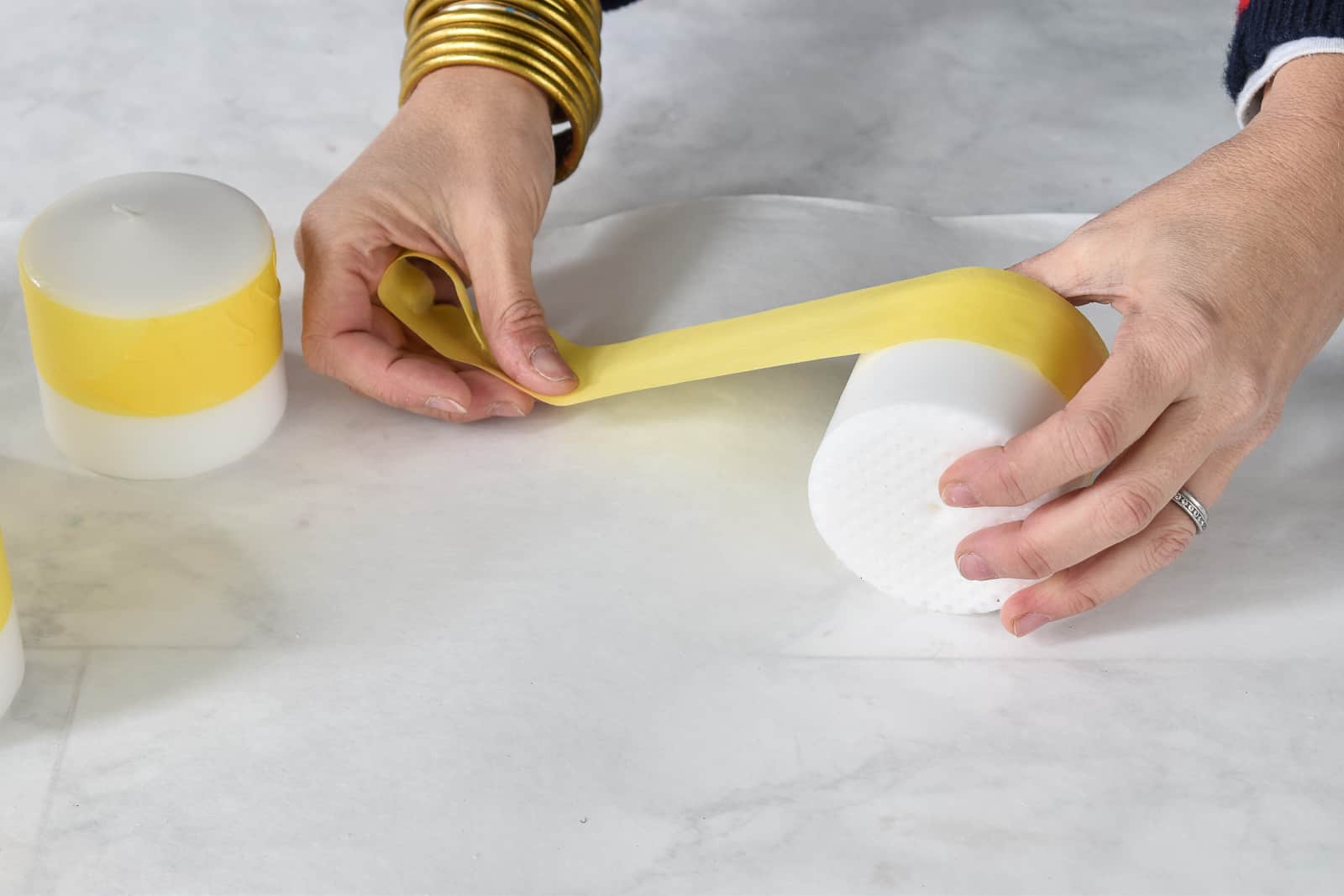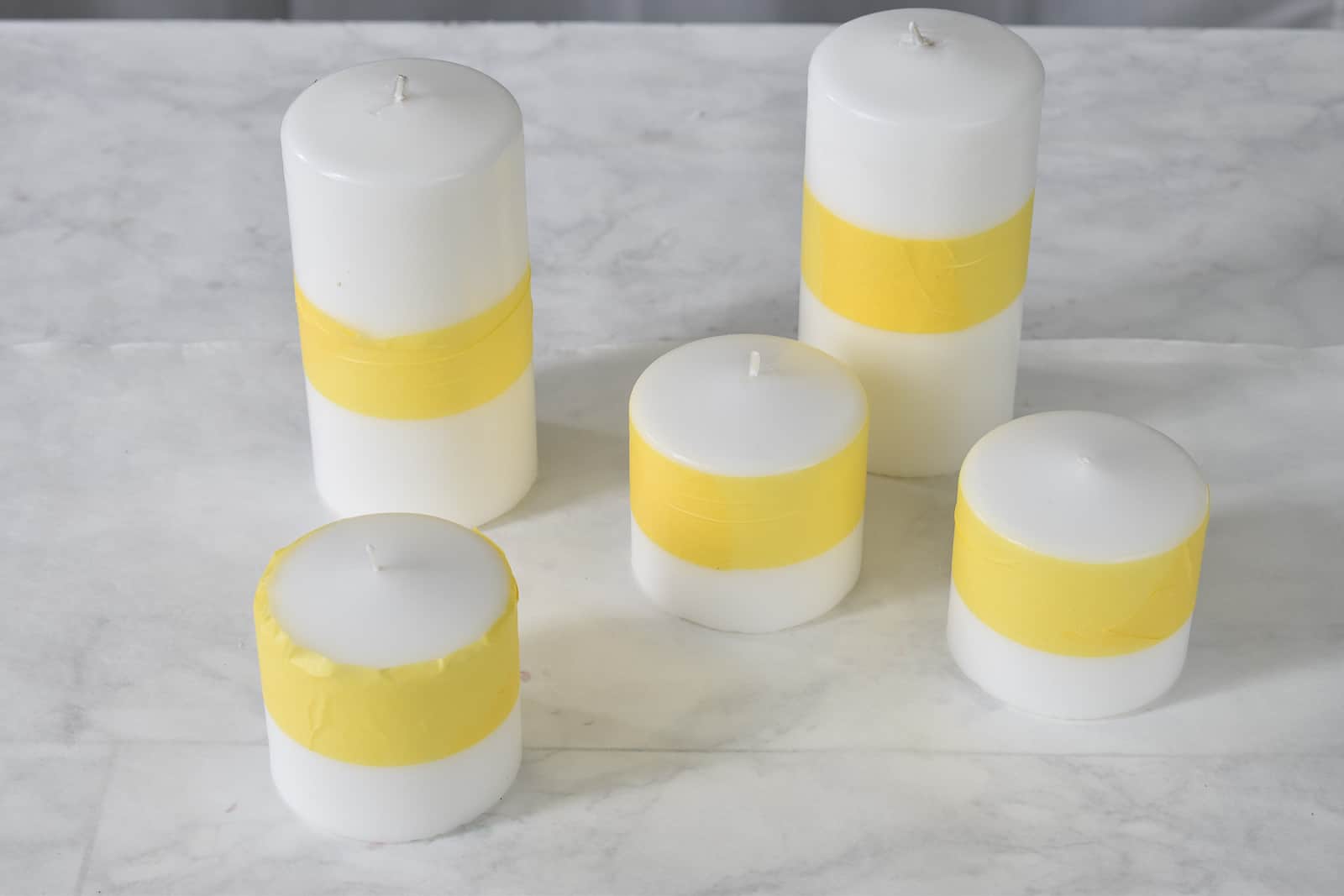 Step 2. Mix glitter
Pour about a tablespoon of mod podge into a disposable cup. I never measure (sorry!), but add your super fine glitter. Start with a tablespoon and then add as much as you can without making the mod podge too thick.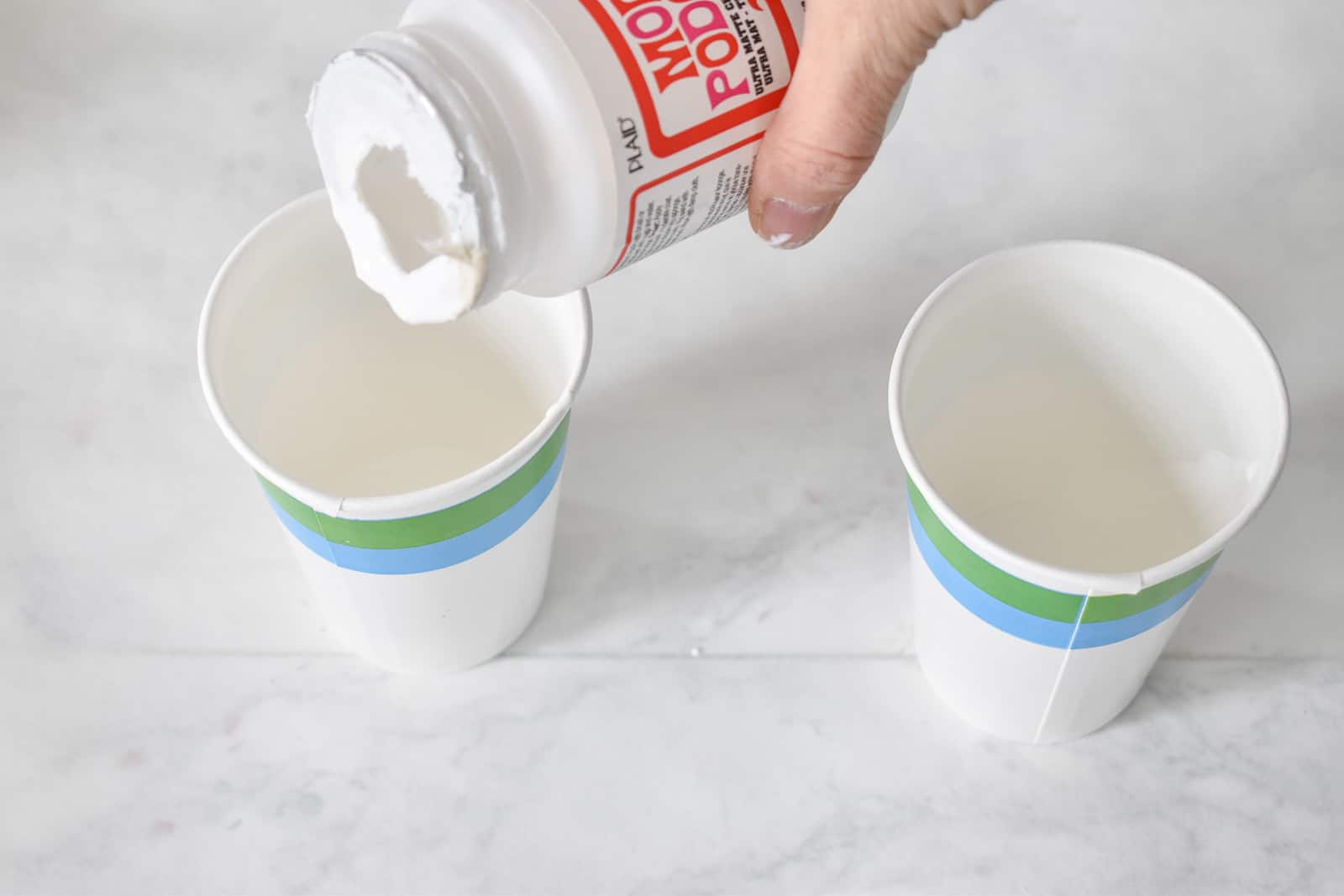 Step 3. Paint on the glitter
Using a craft brush (I think a brush works better than foam) brush your mod podge glitter onto the candle. Mine didn't want to stick to every part of the candle, so I had to go back over a few times to get the glitter to play nice.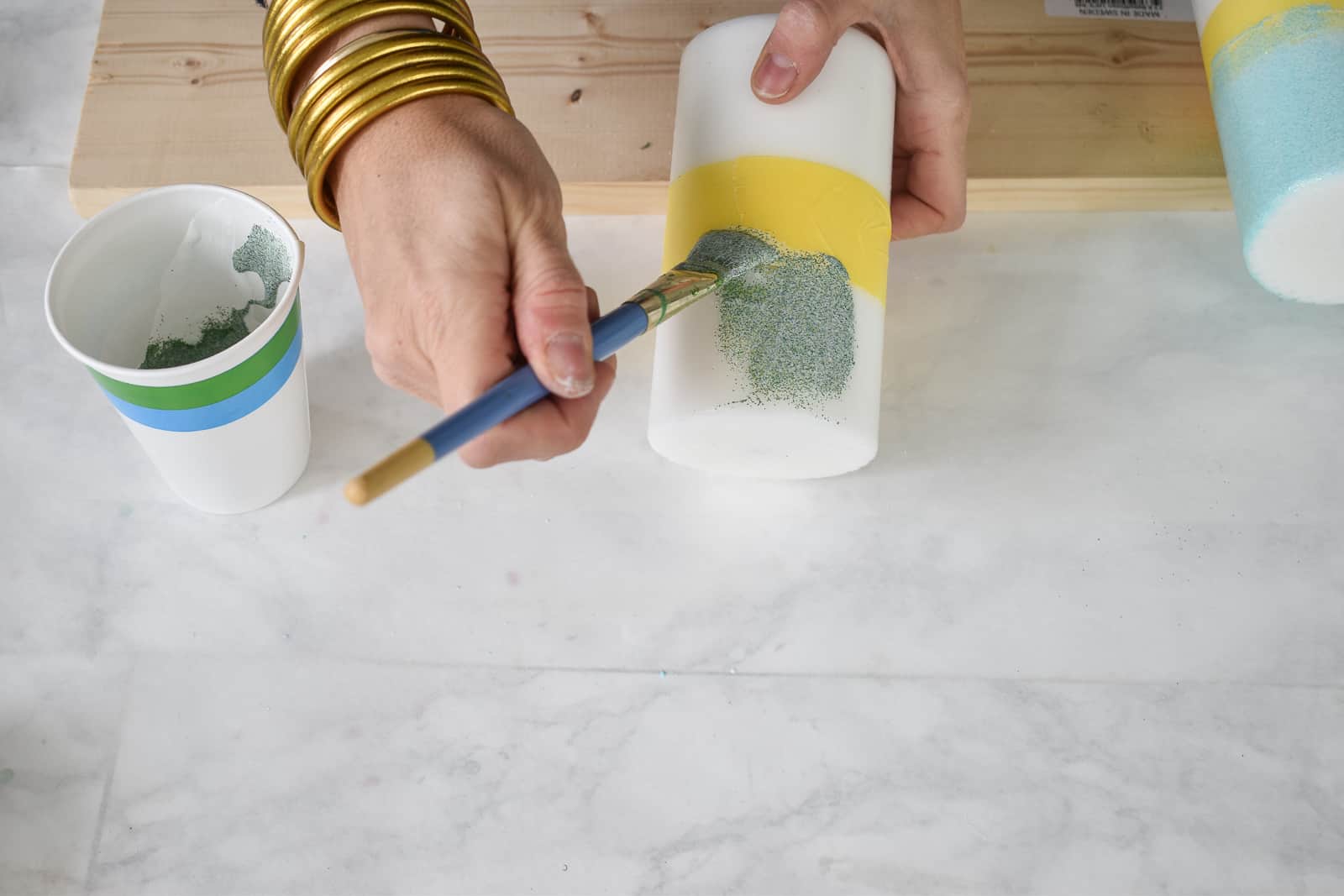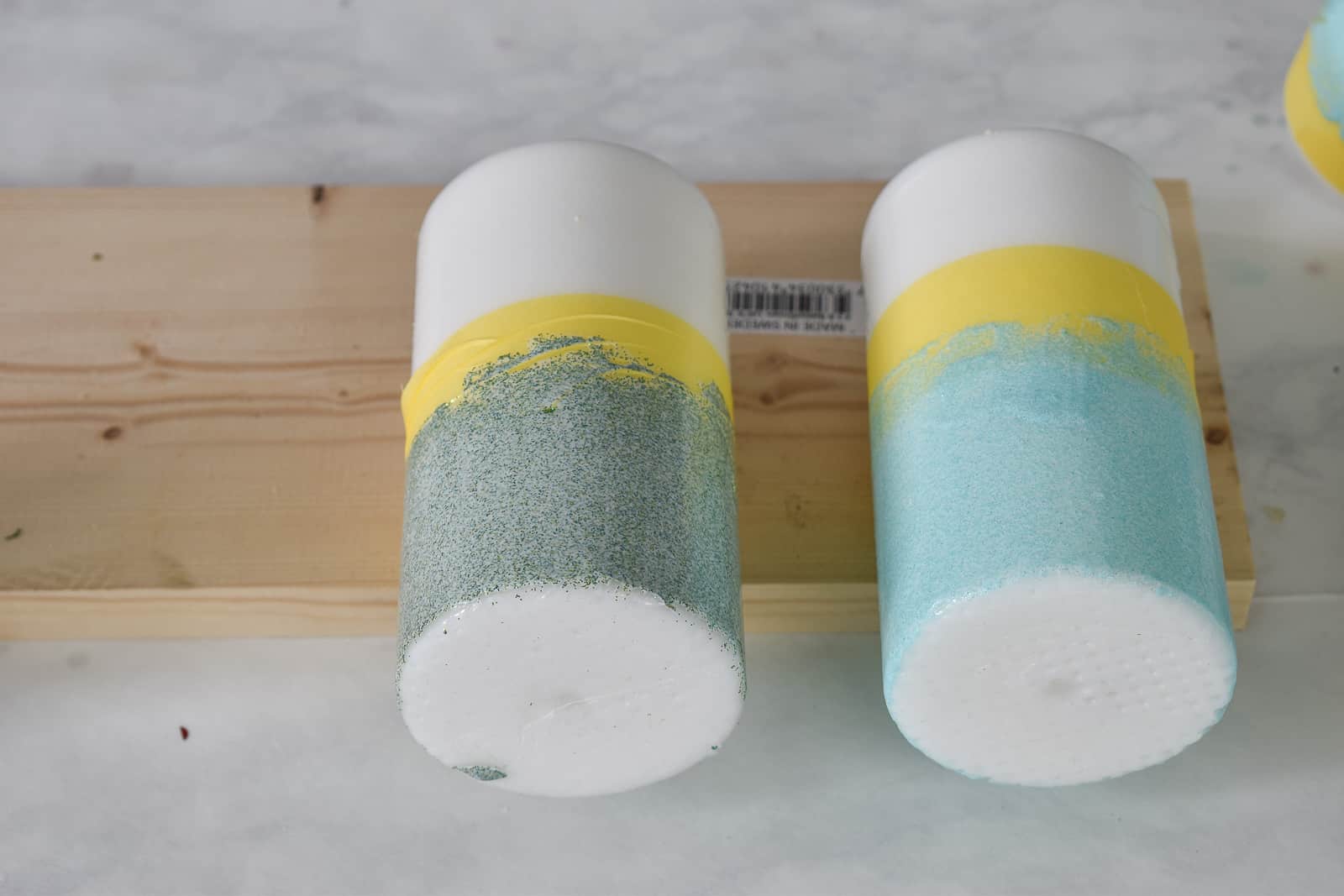 Step 4. Remove the tape
I removed the tape after about an hour because I didn't want the glue to dry and pull any of the mod podge. Don't worry… at first, the glitter will look really cloudy and overwhelmed by the mod podge, but as the mod podge dries to clear, the glitter will come back and sparkle!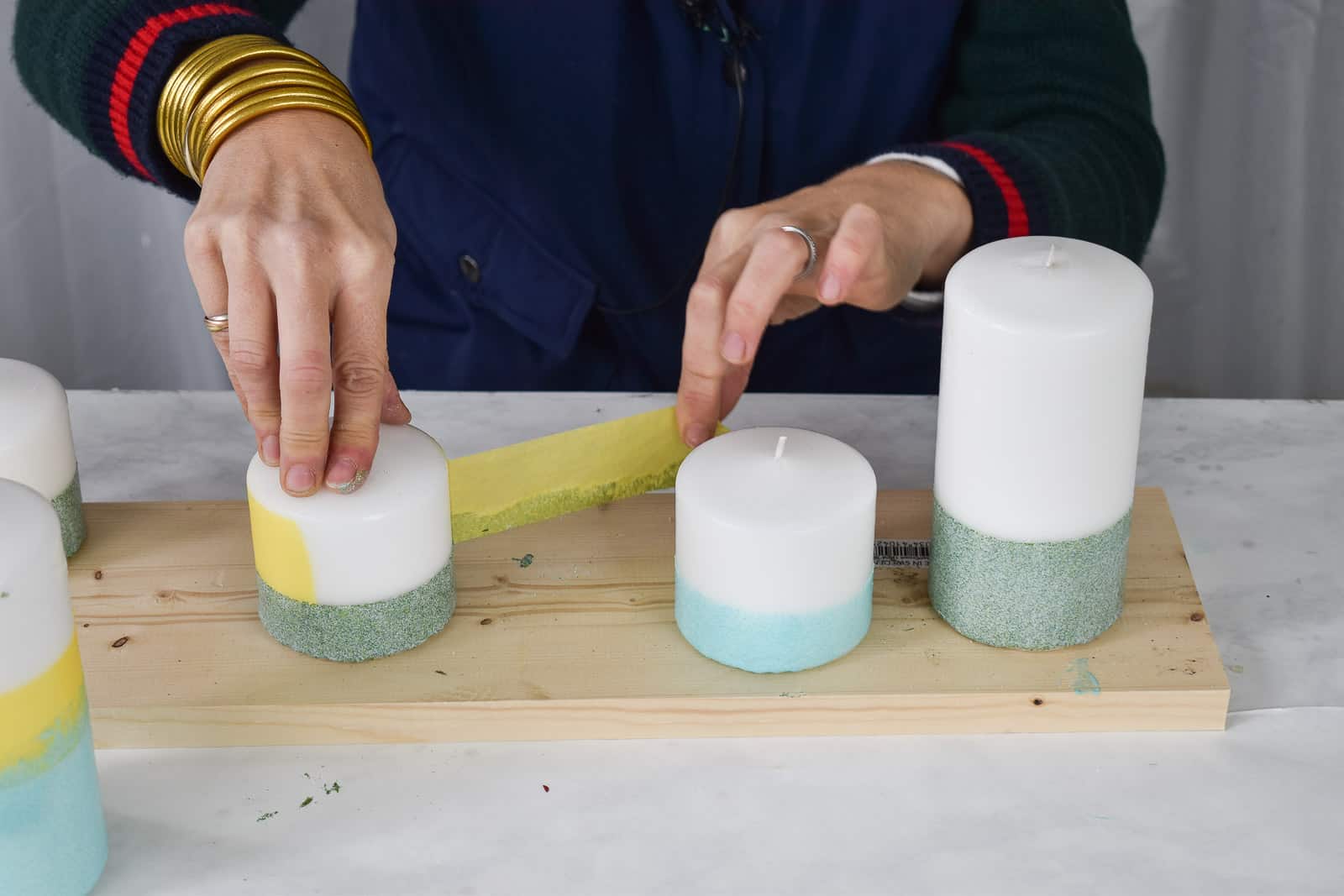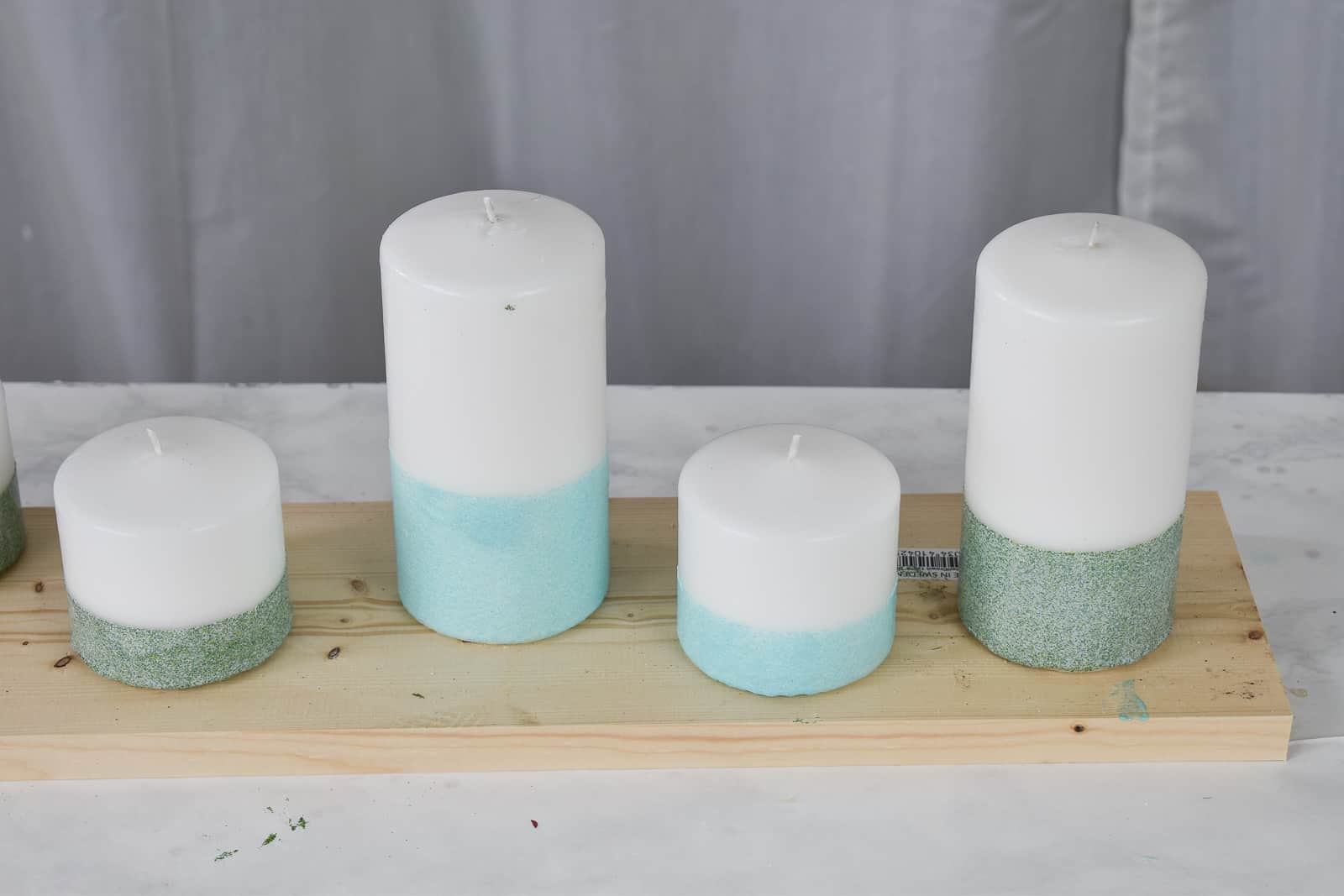 I used my favorite colors of the season: blue and green, but obviously you can get glitter in any color you'd like!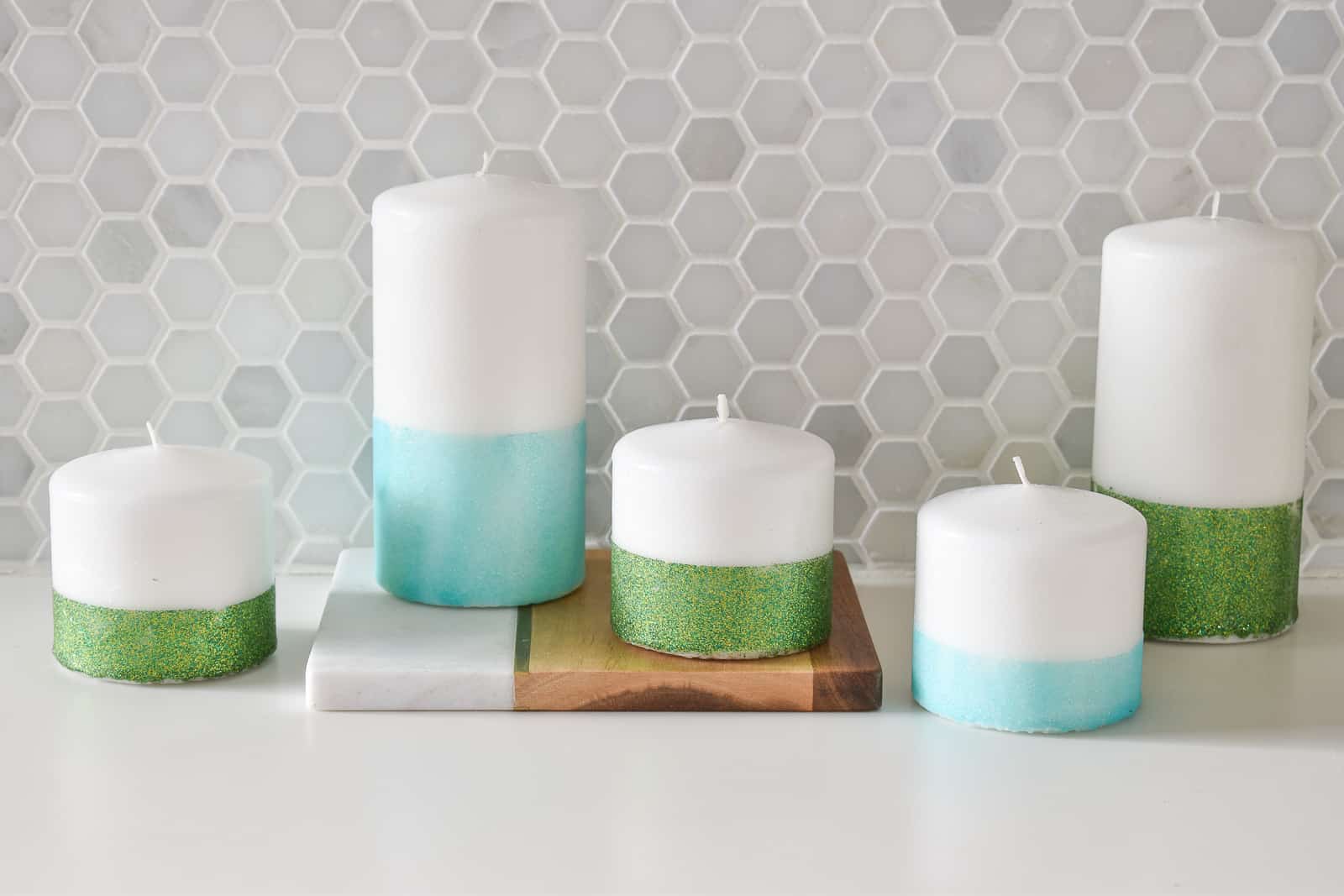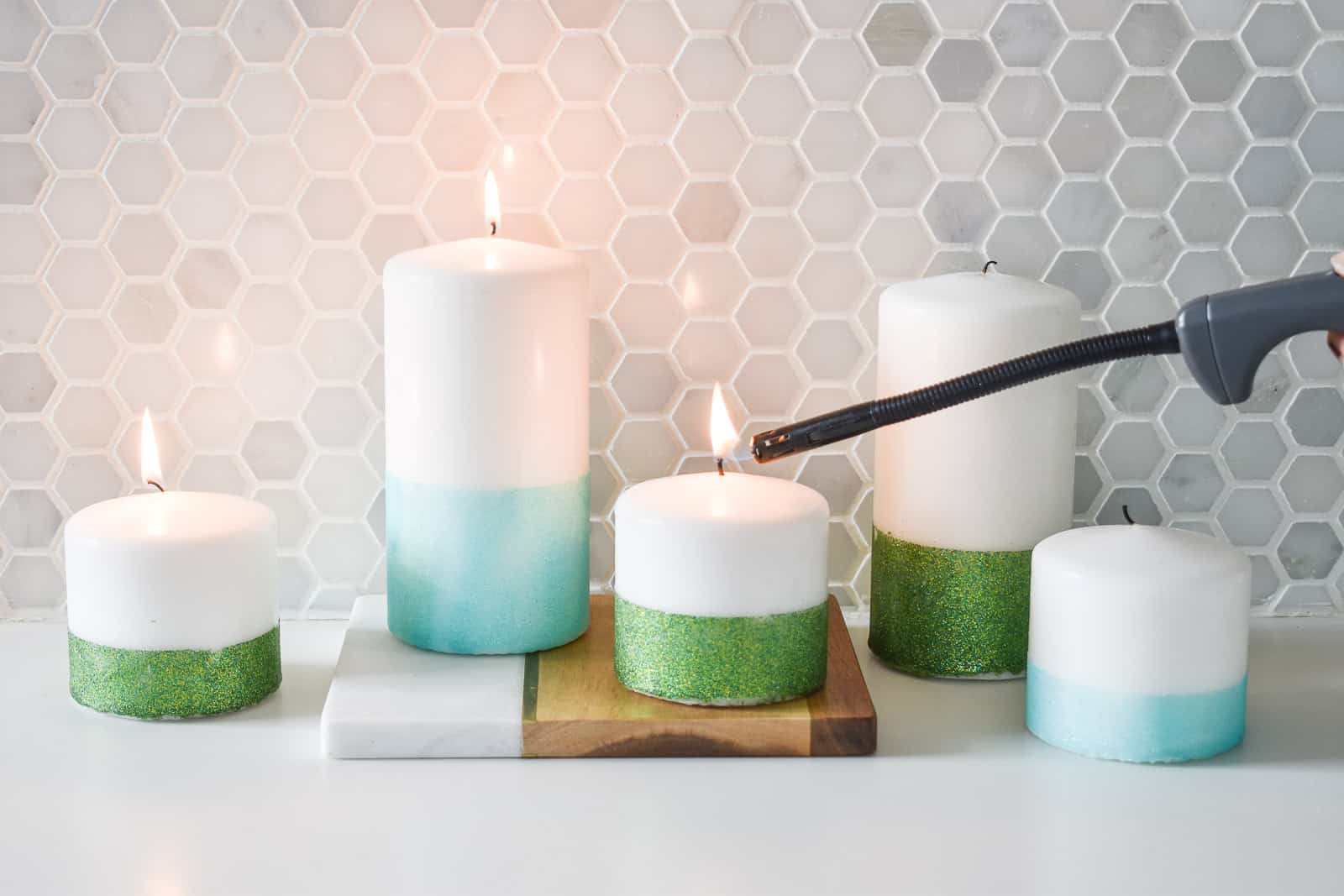 I love how such a simple little detail can update plain white pillar candles. These would be gorgeous with even more colors scattered in with the green and blue!